Date Night Dinner: The Chicken Dish You Haven't Tried Yet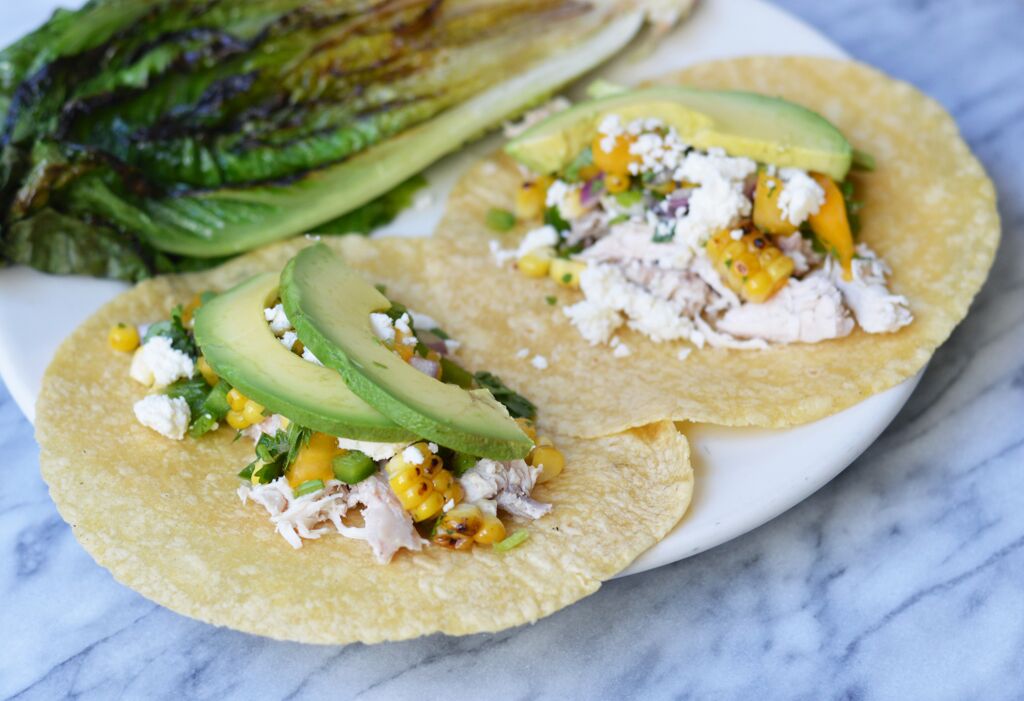 Eating healthy doesn't have to mean spending a ton of money. And it also doesn't have to mean spending a ton of time in the kitchen. In this week's installment of Date Night Dinner, a weekly column focusing on simple-to-prepare and flavorful dinners that will impress your partner (or any guest, for that matter), New York City's Natural Gourmet Institute shares a killer chicken dish no one will be able to resist.
Poaching is a super simple but oft-underutilized basic cooking technique that involves cooking in low, simmering water, or flavored liquid at 160-180 degrees Fahrenheit. The gentle method helps prevent the chicken from overcooking and yields a most and tender result. But don't take our word for it; try this easy-to-master technique for yourself.
Cilantro taste like soap to you? Feel free to swap it in the recipe for parsley or even mint, for a fun twist on the original (or the cilantro-averse). You can also add a bit of fiery heat to this date night dinner by adding more jalapeño peppers or drizzling the final dish with hot sauce. Yum! Leave out the cheese if you are looking to slash a few calories or dairy doesn't agree with your system.
To round out the meal, try serving with a side of nutrient-dense quinoa (like one of these 8 Recipes Revitalizing Quinoa Dishes with Global Flavor) or make extra salsa and serve it as a side, tossed with spinach and other greens. You can also serve any leftover corn salsa over fish for another quick weeknight dinner, or mix into a salad and toss into a Tupperware to bring to work the next day for lunch. Though, if you're anything like us, there probably won't be all too much of that salsa leftover.
Poached Chicken Tacos with Charred Corn Salsa and Grilled Romaine
(Yield: 4 servings)
Ingredients:
2 boneless skinless chicken breasts
2 tablespoons fresh lime juice (about 1 lime), divided
Sea salt
Freshly ground black pepper
2 ears corn, shucked
2 tablespoon extra virgin olive oil, divided
½ small red onion, finely diced
2 yellow heirloom tomatoes, diced
1 jalapeño pepper, seeded, minced
½ cup chopped fresh cilantro
8 corn tortillas, warmed
1 avocado, sliced
½ cup crumbled cotija cheese
2 heads romaine lettuce, halved
Directions: Place chicken in a medium pot and add enough water to cover by 1 inch. Bring to a boil, reduce to a simmer, cover, and poach about 15 minutes. Transfer chicken to a cutting board. Using 2 forks, shred the chicken, and transfer to a bowl. Season with 1 tablespoon lime juice, and pinches of salt and pepper. Heat a grill pan over medium-high heat. Coat corn in 1 tablespoon olive oil and grill until charred in places, turning occasionally, 6-8 minutes. Cut corn kernels off cobs and place in a large bowl. Toss in onion, tomatoes, jalapeno, cilantro, a generous pinch of salt, and remaining 1 tablespoon lime juice. Coat romaine in remaining 1 tablespoon oil and grill until charred, turning once, about 2 minutes per side. Divide chicken among tortillas, and top with corn salsa, avocado slices, and cheese. Serve tacos with grilled lettuce.
More from Culture Cheat Sheet:
Want more great content like this? Sign up here to receive the best of Cheat Sheet delivered daily. No spam; just tailored content straight to your inbox.