Delicious Recipes Using a Can of Baked Beans
Baked beans are not the most exciting things to crack open for dinner, but with the right recipes, you can make them much more appealing. Baked beans come in a variety of flavors, and boasting a high protein and fiber content, they taste great and are good for you, too. The key is pairing your beans with the right dishes and complements. Check out these seven recipes that will help you do just that. These recipes are hearty and wholesome, and they highlight that our reliable basics are still some of the best.
1. Baked Bean Casserole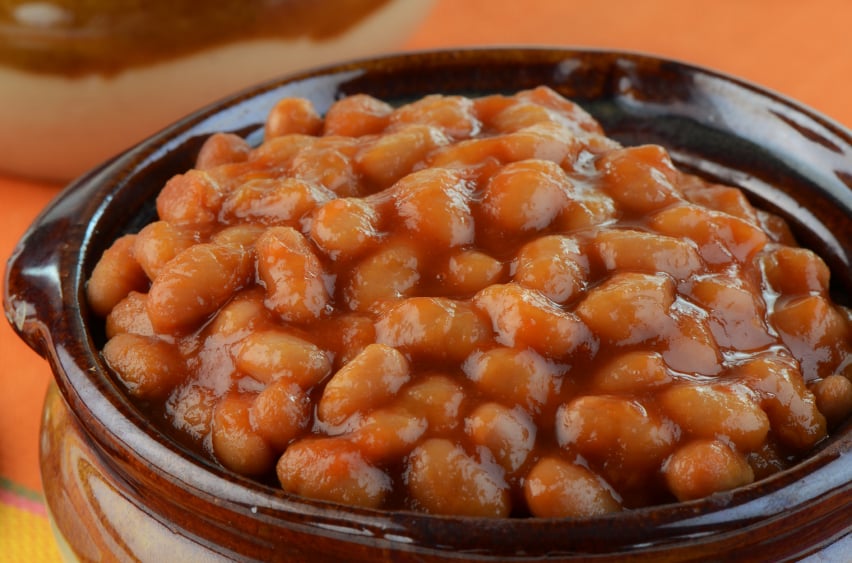 First up is a Baked Bean Casserole featured on Food Network. This dish will appeal to both beef and barbecue lovers, and it even calls for a couple slices of bacon. Yielding 12 servings, the casserole feeds a crowd and is perfect for Sunday night suppers or solo weeknights if you like leftovers. Grab your cans of beans and get going.
Ingredients:
Cooking spray
1½ pounds lean ground beef
1 small onion, finely chopped
1 bell pepper, cored, seeded, and finely chopped
2 16-ounce cans pork and beans
½ cup barbecue sauce
½ cup ketchup
2 tablespoons spicy brown mustard
2 tablespoons Worcestershire sauce
1 tablespoon soy sauce
4 tablespoons brown sugar
6 to 8 slices bacon, cut into pieces and cooked
Find the full recipe at The Food Network. 
2. Beans-Stuffed Peppers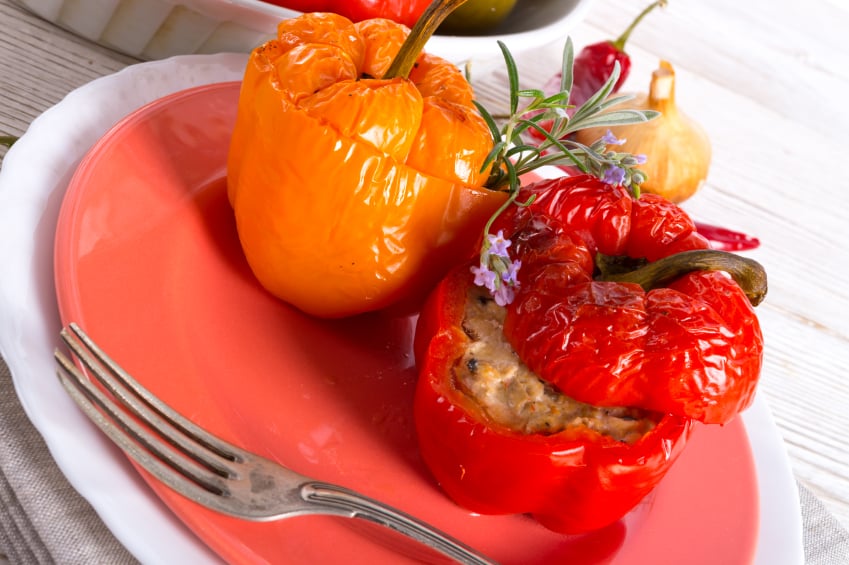 Many chefs pack their peppers with beef, chicken, and rice, but have you ever tried stuffing your veggies with beans? It's an easy way to up the fiber and flavor profile of your dish without compromising on taste. Take this recipe featured on Just a Pinch for Beans-Stuffed Peppers as an example. The recipe enlists baked beans, corn, rice, cheese, and peppers, and it'll take you all of 45 minutes to make, start to finish.
Ingredients:
4 medium red bell peppers
1½ cup cooked white rice
1 cup frozen corn, thawed
½ cup shredded cheddar cheese
Salt and pepper to taste
1 can of beans
Find the full recipe at Just a Pinch. 
3. Baked Beans Taco Salad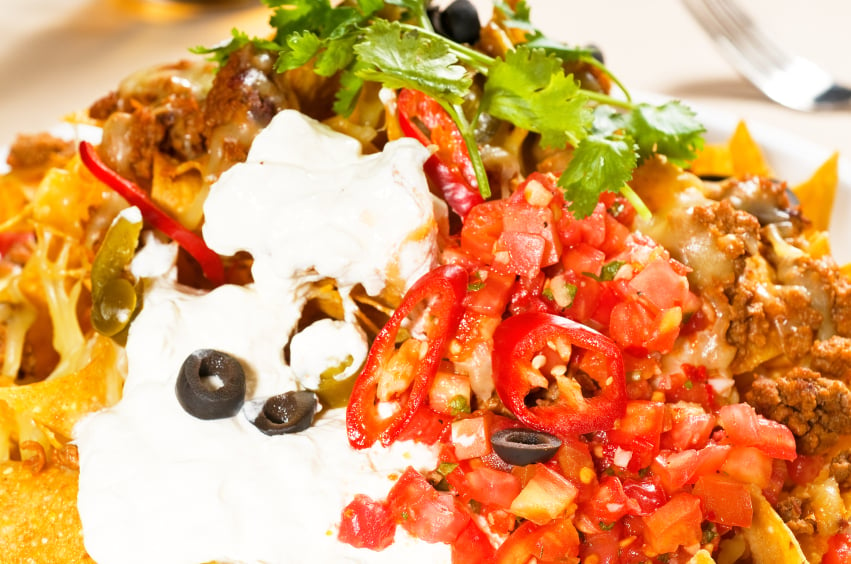 Here's another vegetarian dish to add to your recipe repertoire. Just say no to Chipotle, and say yes to this Baked Beans Taco Salad from Naive Cook Cooks instead. Not only will your homemade dinner be healthier, it'll be less expensive too. Avoid the extra guacamole charges and whip up this taco salad that is full of beans, tomatoes, cheese, and homemade tortilla strips. It's the kind of Mexican food you can feel good about eating, and it once again highlights the beauty of baked beans.
Ingredients:
4 large soft flour tortillas
½ cup oil for frying
Baked beans
Salt to taste
½ teaspoon red chili powder
1 teaspoon brown sugar
1 lettuce head, chopped
1 tomato, chopped
½ red onion, chopped
Cheddar cheese, shredded
Find the full recipe at Naive Cook Cooks. 
4. Kielbasa with Baked Beans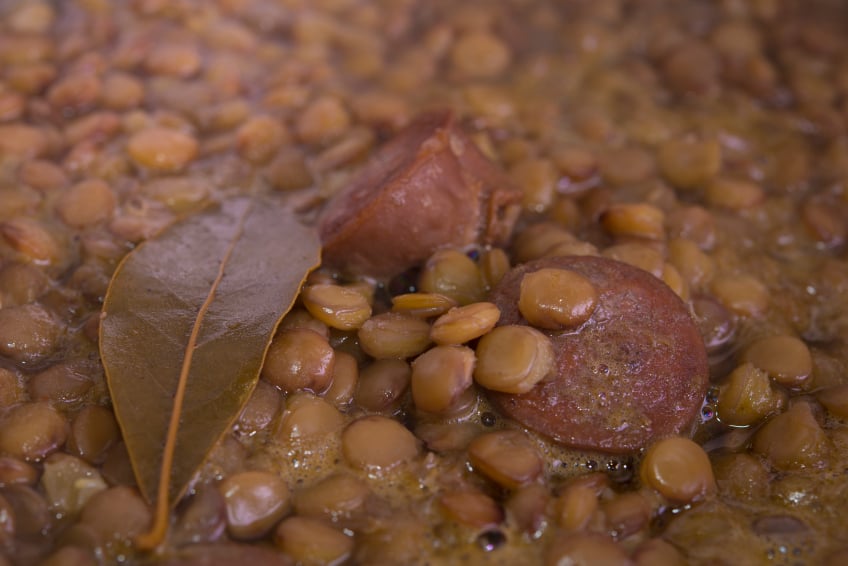 You don't need to eat vegetarian to enjoy canned baked beans. Taste of Home's recipe for Kielbasa with Baked Beans is perfect for meat lovers, and it still only requires 8 ingredients — the most important being the sausage and beans. Combine those with a sauce that is made from ketchup, steak sauce, and Worcestershire sauce, and you have a 20-minute dinner on your hands. The meaty meal will serve 4, or 1 with leftovers.
Ingredients:
½ cup chopped onion
1 tablespoon butter
2 teaspoons vegetable oil
1 pound smoked kielbasa or Polish sausage, cut into ⅛-inch slices
1 can pork and beans
1 cup ketchup
2 tablespoons Worcestershire sauce
1 tablespoon steak sauce
Find the full recipe at Taste of Home. 
5. Beans on Toast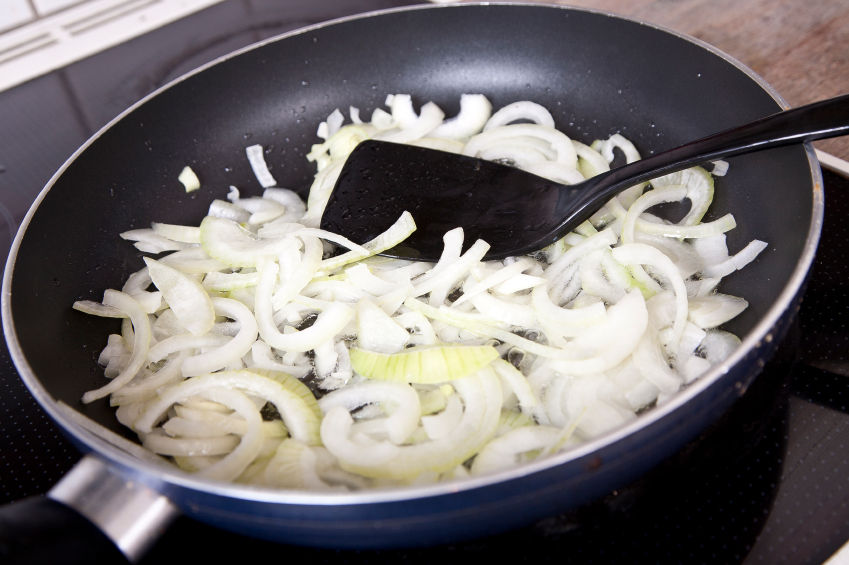 Are you ready for an easy comfort food recipe you're sure to enjoy? Take a page from the book of the English, and serve yourself this Beans on Toast dish for breakfast. The English are famous for loving this fool-proof savory breakfast, and with this recipe from The English Kitchen, you can, too. The combination of sourdough bread, baked beans, and strong cheddar cheese is devastatingly delicious, and with this morning meal you'll get your fiber and protein fix before you have your coffee.
Ingredients:
4 slices of sourdough bread
2 spring onions, thinly sliced
2 ounces strong cheddar cheese, grated
1 can baked beans in tomato sauce
1 tablespoon dark treacle
1 tablespoon soft light brown sugar
1 tablespoon cider vinegar
1 teaspoon mustard
2 teaspoons grated onion
Find the full recipe at The English Kitchen. 
6. Baked Beans and Eggs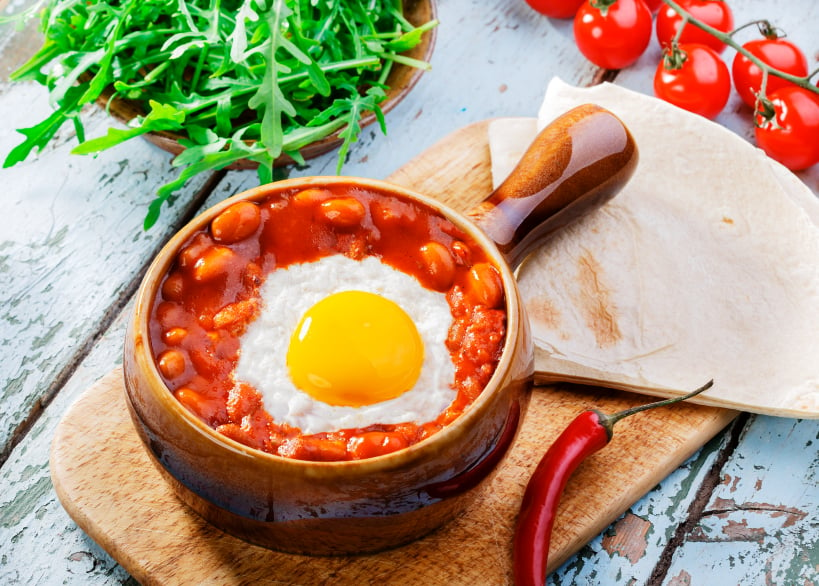 Here's another breakfast recipe that enlists a can of baked beans. This one from Everyday Dutch Oven calls eggs into the mix, too. Believe it or not, barbecue beans and cheesy baked eggs pair well together, and whether or not you serve the duo with bread, this recipe for Baked Beans and Eggs yields a healthy and hearty breakfast. Instead of going the oatmeal or cereal route, spice up your morning meal rotation with a can of hearty, healthy, and fibrous baked beans. This dish will keep you energized and satiated for hours.
Ingredients:
1 teaspoon olive or cooking oil
¼ cup chopped onion
1 16-ounce can baked beans
2 to 4 eggs
⅓ cup shredded cheese, optional
Chopped scallions or crumbled bacon for garnish
Find the full recipe at Everyday Dutch Oven. 
7. Baked Bean Soup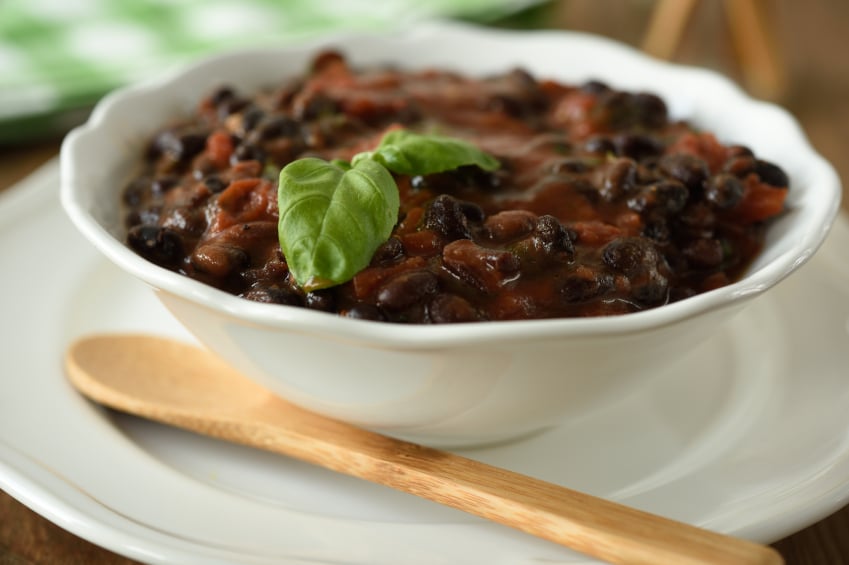 For one last recipe you can enjoy for lunch or dinner, try your hand at this Baked Bean Soup from Betty Crocker. Along with the beans, this soup is bursting with bacon, beef, and barbecue flavor, and it takes just 25 minutes to perfect. Serve your soup with warm crusty bread or crackers, and enjoy your favorite beans in all their glory.
Ingredients:
3 slices bacon, chopped
1 pound lean ground beef
1 can baked beans
1¾ cups beef-flavored broth
1 can vegetable juice
3 tablespoons ketchup
Find the full recipe at Betty Crocker. 
More from Culture Cheat Sheet: