Details of the Tender Age Shelters That Had Rachel Maddow Choked Up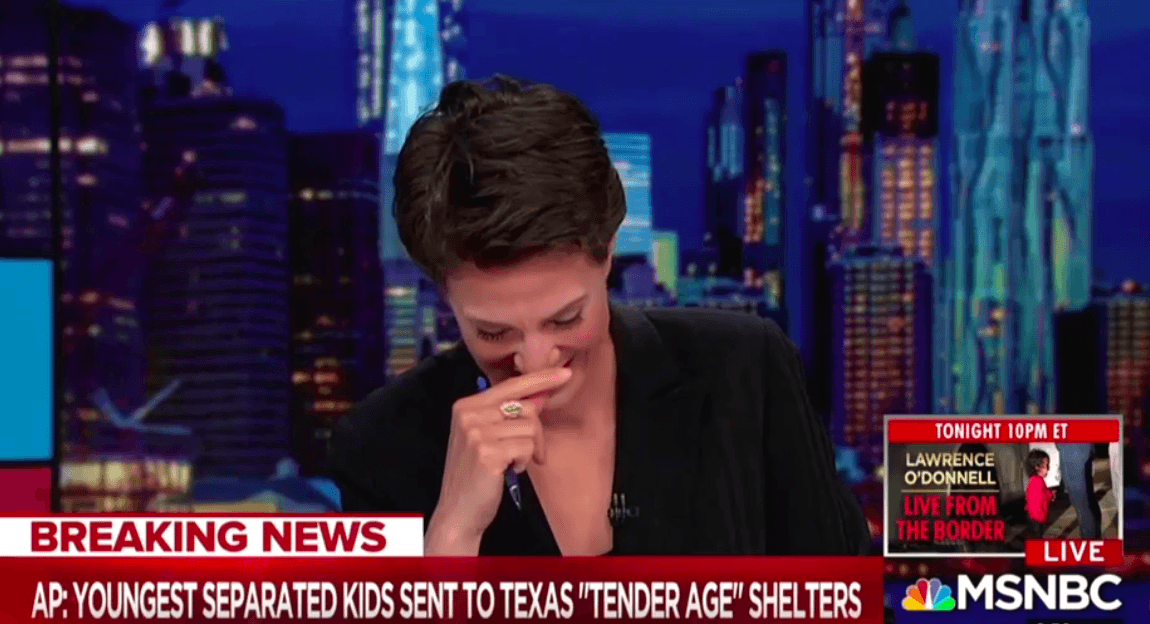 Rachel Maddow, the host of MSNBC's The Rachel Maddow Show, held back tears on the air while reporting on tender age shelters. Maddow attempted to read highlights from an Associated Press story, which broke during her show. Learn more about the conditions in tender age shelters ahead. Plus, learn what exactly Maddow read to make her choke up.
In a series of six tweets, Maddow apologized for choking up on TV. "Ugh, I'm sorry. If nothing else, it is my job to actually be able to speak while I'm on TV. What I was trying to do — when I suddenly couldn't say/do anything — was read this lede:" the first tweet read.
What Maddow tried to read but couldn't
In her second tweet, Maddow told her Twitter followers what she tried to say on the air but couldn't. "Trump administration officials have been sending babies and other young children forcibly separated from their parents to at least three "tender age" shelters in South Texas…" the tweet read.
Why are they called 'tender age' shelters?
The shelters get their name from children under the age of 12, who are referred to as "tender age" detainees when they enter a detention camp, according to The New York Times.
'Children in crisis'
The third tweet read: "Lawyers and medical providers who have visited the "tender age" shelters described playrooms of crying preschool-age children in crisis."
'Lasting trauma to children'
The fourth tweet read, "Decades after the nation's child welfare system ended the use of orphanages over concerns about the lasting trauma to children, the administration is standing up new institutions to hold Central American toddlers that the government separated from their parents…"
And the fifth tweet read, "'The thought that they are going to be putting such little kids in an institutional setting? I mean it is hard for me to even wrap my mind around it,' said Kay Bellor, vice president for programs at Lutheran Immigration and Refugee Service, 'Toddlers are being detained.'"
'I apologize for losing it there for a moment'
These are all details from the Associated Press story Maddow had every intention of reading. "Again, I apologize for losing it there for a moment," Maddow tweeted. "Not the way I intended that to go, not by a mile."
Maddow also shared a link to the story which made her choke up, entitled, "At least 3 tender age shelters set up for child migrants."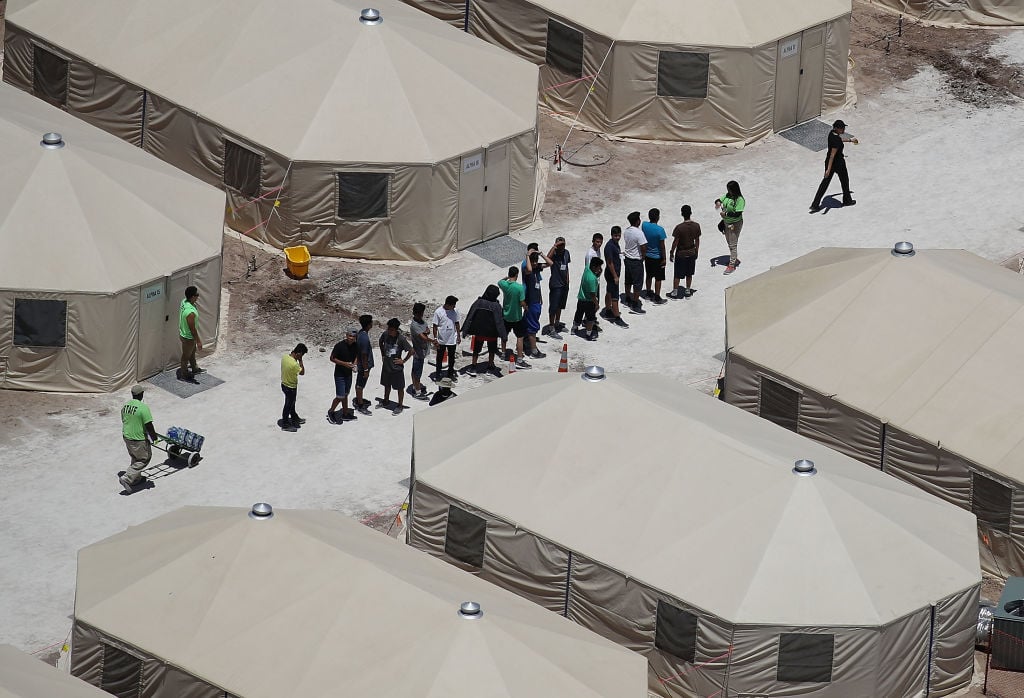 Children 'hysterical' in shelters
The facilities themselves were "clean and safe," doctors and lawyers who visited shelters in South Texas told AP. But the children were "hysterical, crying, and acting out." Lots of the children were younger than 5 and couldn't talk yet. Here's why the immigration policy is medically dangerous.
Children in cages
This comes after children were photographed in cages made of metal fencing, according to AP. Inside each cage, 20 children sat with bottles of water and bags of chips. Also pictured were mylar blankets, "the type marathon runners wrap themselves in after finishing a race," according to NBC News.
Children 'regress developmentally'
"We've seen young kids having panic attacks, they can't sleep, they're wetting the bed. They regress developmentally, where they may have been verbal but now they can no longer talk," Elizabeth Frankel, the associate director of the Young Center for Immigrant Children's Rights, told The New York Times.
First ladies voiced opposition to immigration policy
Former first lady, Laura Bush, wrote an op-ed in which she slammed Trump's immigration policy of separating families. Other former first ladies Michelle Obama, Hillary Clinton, and Rosalynn Carter have also voiced their opposition to the policy, calling it "immoral," "disgraceful" and a "humanitarian crisis," according to The New York Times.
Including Melania Trump
Current first lady, Melania Trump, has also spoken out against the policy, saying she "hates" family separations. Melania released a statement against a policy created by her husband, President Donald Trump, and his White House administration. Get more details on Melania's statement by reading the article below.
Check out The Cheat Sheet on Facebook!
Read more: First Lady Melania Trump Hates to See Families Separated By Immigration Policy