Devastating Wildfires Are a Huge Risk to Homeowners in These 10 States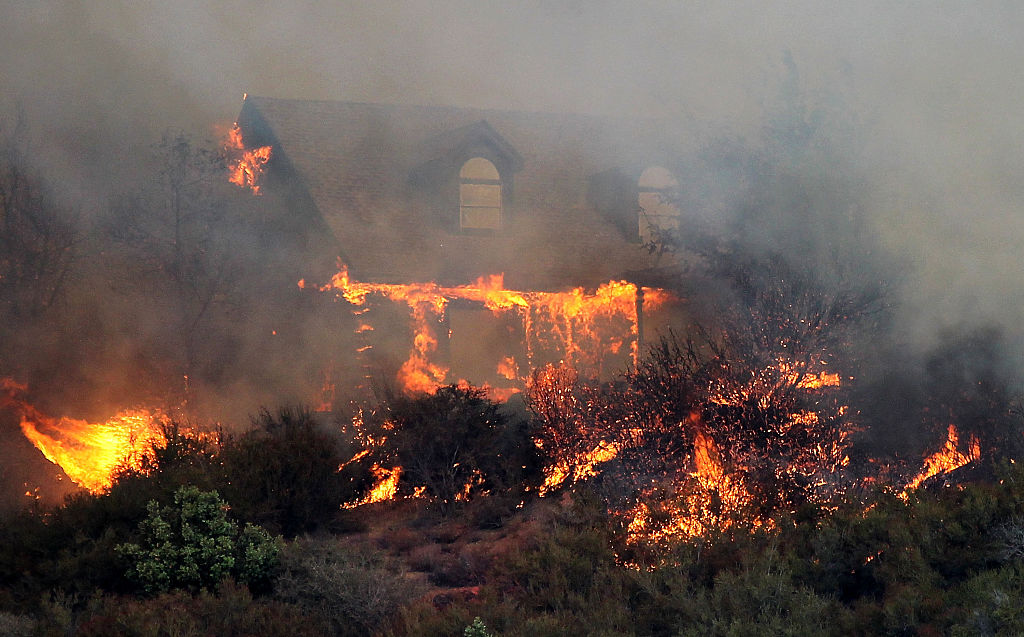 Wildfires in the western United States have gotten bigger over the past three decades, a 2016 study by researchers at Columbia University found. And the hotter temperatures and drier conditions caused by climate change are partly to blame. Natural "climate oscillation" and our own diligence in putting out fires, which can lead to a buildup of dry fuel, don't help matters. The result? Much of the country has turned into a tinderbox, and your home could be at risk.
As more people move to areas where houses abut natural areas — what experts call the wildland-urban interface — millions of Americans are in danger of seeing their homes go up in flames. In these places, where a third of the U.S. population lives, fires can move quickly from natural areas to neighborhoods, leaving devastation in their wake.
Across the country, more than 3,000 homes were destroyed by wildfires in 2016, according to the National Fire Protection Association, and Texas, Tennessee, and Florida have all experienced massive blazes in recent years. But fire risk is particularly severe in certain parts of the U.S. These 10 states have the highest share of homes at risk of being destroyed by wildfire, according to the 2017 Verisk Wildfire Risk Analysis. And the No. 1 state might not be the one you expect.
Editor's note: All data on insurance losses and number of fires and acres burned is from the Insurance Information Institute.
10. Arizona
In Arizona, 8%, or 234,600 households, are at high or extreme risk of wildfire. The state's biggest wildfire loss came in 2002, when insurance companies paid out $120 million in claims. That was the year the Rodeo-Chediski fire burned nearly 500,000 acres and destroyed 465 homes. In 2016, there were 2,288 fires in the state.
Next: A state in the Pacific Northwest
9. Oregon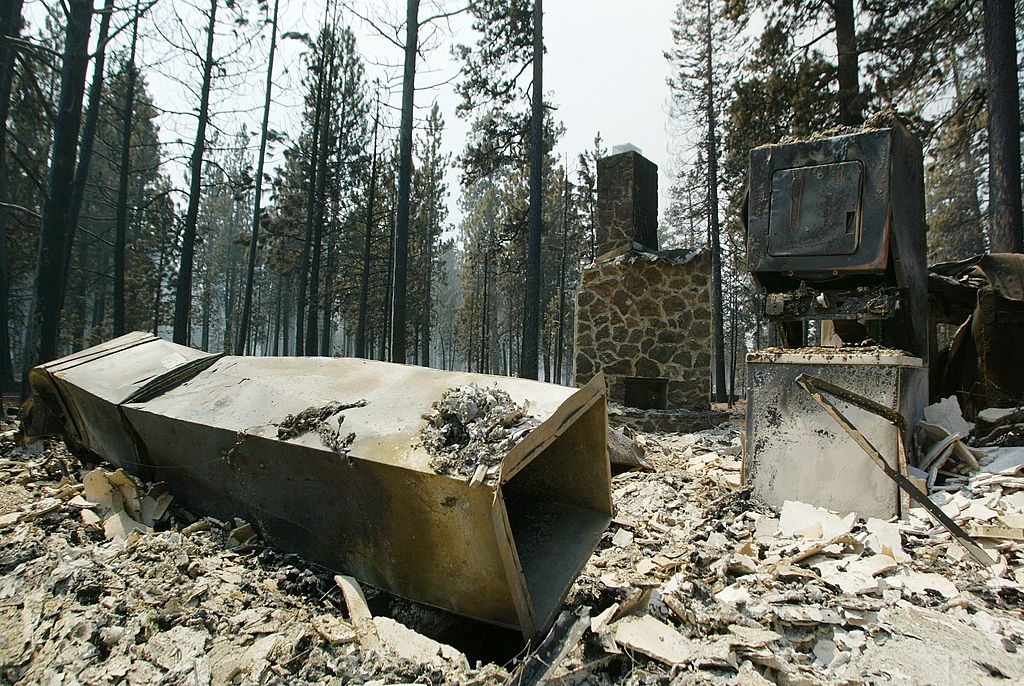 Outsiders might think of Oregon as damp and rainy — hardly a hot spot for wildfires. But in reality, 9% of homes in the state, or 148,800 households, are at high or extreme fire risk. Wide swaths of the state are currently at high risk of fire, according to Verisk. In 2016, there were 1,245 fires in the state that burned a total of 219,509 acres.
Next: We head to the Heartland  
8. Oklahoma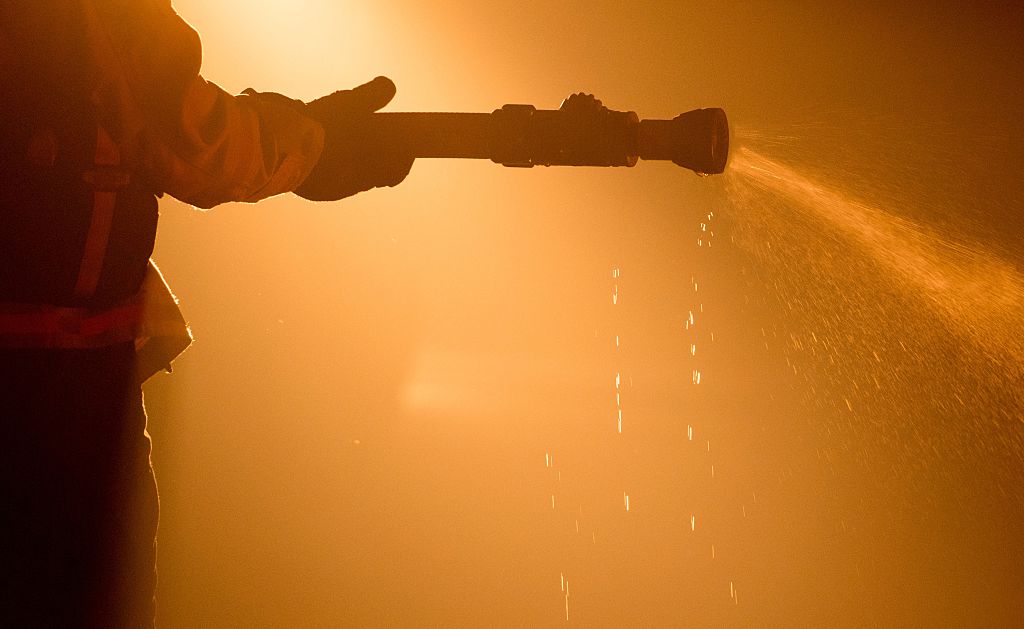 More than 152,000 households in Oklahoma — 9% of the entire state — are at high or extreme wildfire risk. Wildfires burned 767,780 acres in the Oklahoma in 2016, more than in any other state in the country. Hundreds of thousands more acres have burned so far in 2017, and at least one person has died. The fire risk is especially high in the southeast portion of the state.
Next: Fire is a big risk in this Rocky Mountain state
7. Wyoming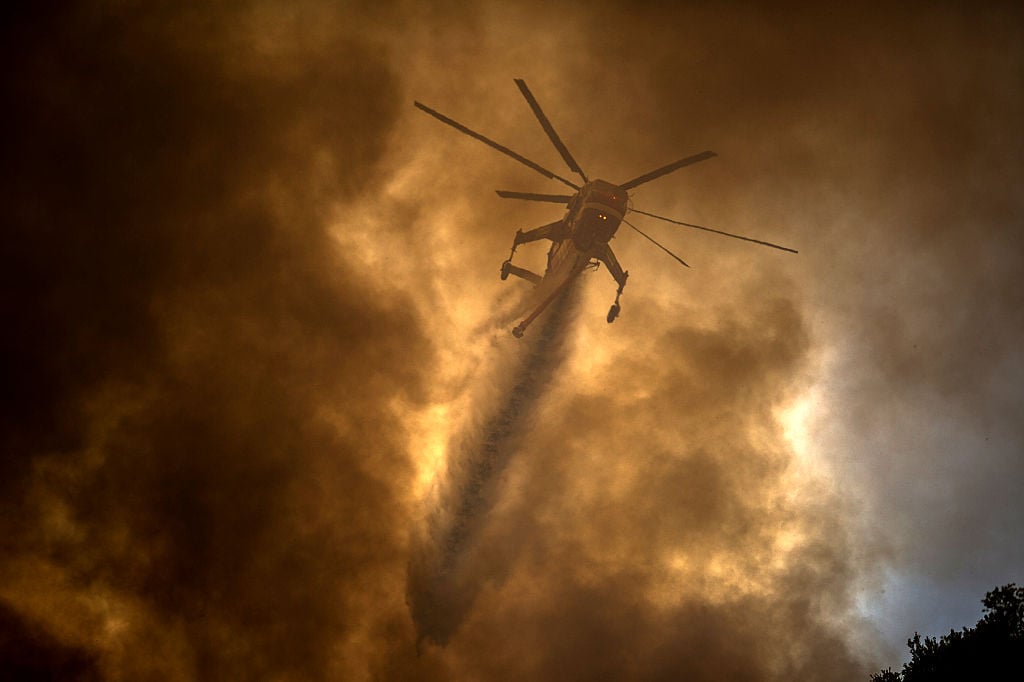 In Wyoming, 14% of households are at high or extreme risk of wildfire. In 2016, there were 711 wildfires in the state that burned 218,077 acres. The worst wildfire in the state's history burned 1.2 million acres and occurred in the Yellowstone National Park area in 1988. That blaze started in June and wasn't fully extinguished until it started snowing in the fall. Though the fire seemed like a massive disaster to many at the time, it was actually an important part of the ecological life cycle of the park, NPR explained.
Next: Another Western state at risk of wildfires
6. Utah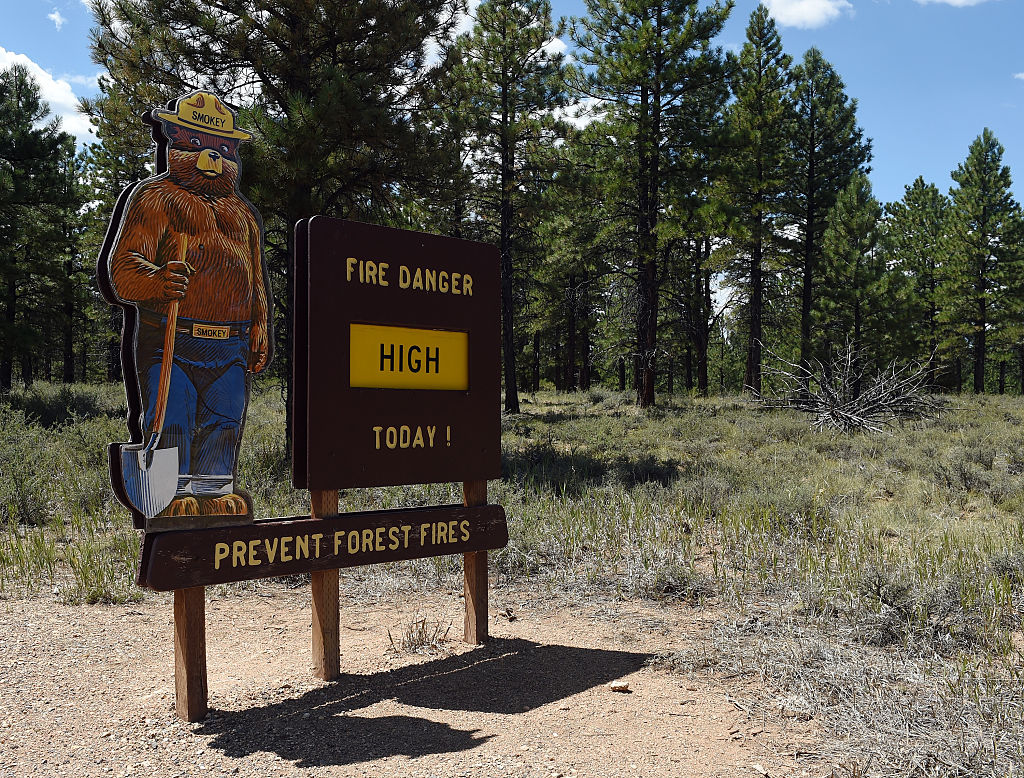 Fourteen percent, or 133,100 households, in Utah are staring down a serious fire risk. More than 1,000 fires in the state in 2016 burned 101,096 acres. In June 2017, the Brian Head Fire forced at least 1,500 people to evacuate and destroyed 13 homes. Like 90% of all wildfires, this one was human-caused — in this case a person attempting to burn weeds ignited the blaze, according to The Associated Press.
Next: Heading to the Southwest

5. New Mexico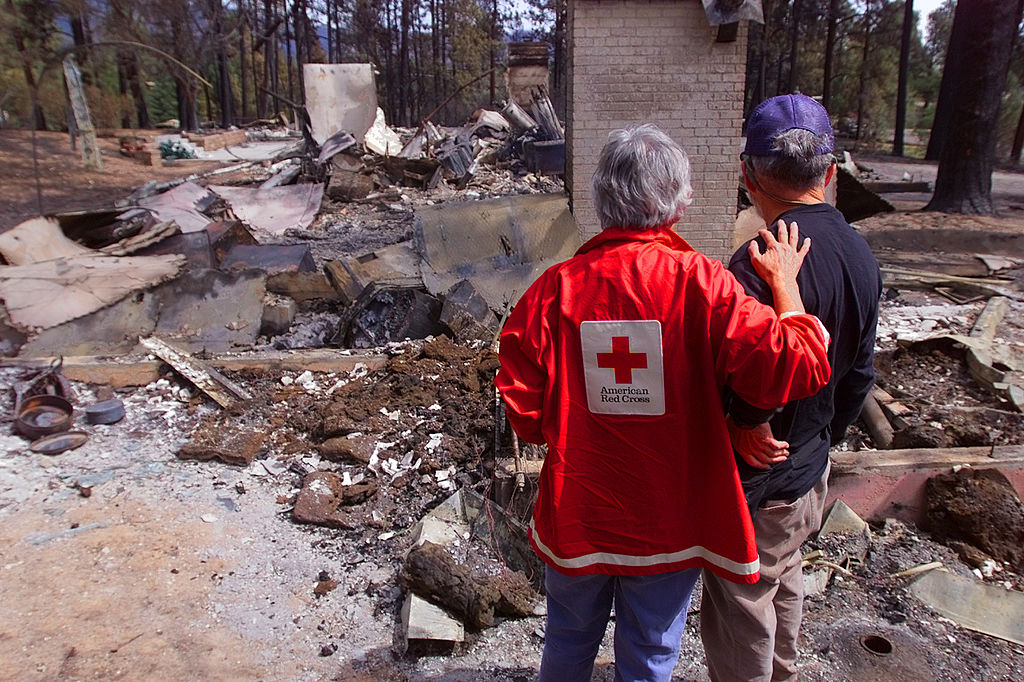 Fourteen percent of households in New Mexico are at high or extreme wildfire risk. The worst year for wildfires in the state in terms of insurance losses was 2000, when the Cerro Grande fire resulted in $140 million worth of damage and more than 400 homes were destroyed. That fire actually began as a prescribed burn that was supposed to reduce the risk of a more serious fire, but it quickly spread out of control.  A 2016 fire in New Mexico claimed at least 24 homes.
Next: You knew this next state would be on the list

4. California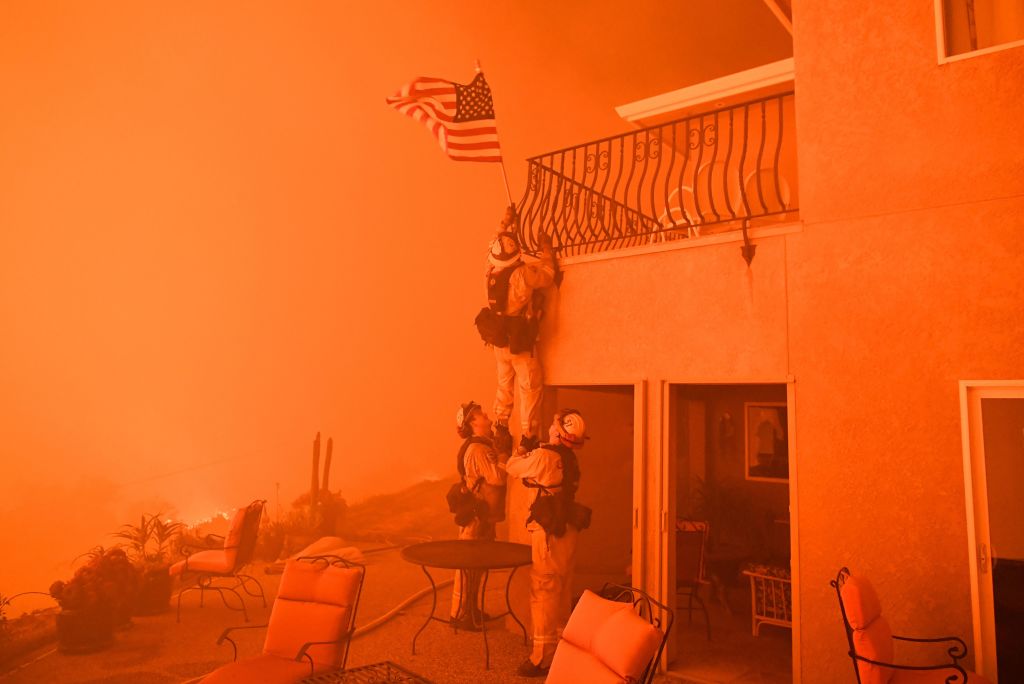 California is king when it comes to big wildfires, with eight of the 10 costliest fires in U.S. history occurring in the state. More than 2 million households, or 15% of homes in the state, are at high or extreme wildfire risk, more than anywhere else in the U.S. in terms of sheer numbers.
Five fires in the state have burned more than 1,000 structures each, according to CalFire, including the 1991 Tunnel Fire in Oakland that destroyed 2,900 structures and led to 25 deaths. Numerous other fires have destroyed smaller numbers of homes and other buildings. More than 700 California households lost their homes to wildfire in 2016 alone, according to the National Fire Protection Association.
Next: Wildfires can be a problem in this Mile High state

3. Colorado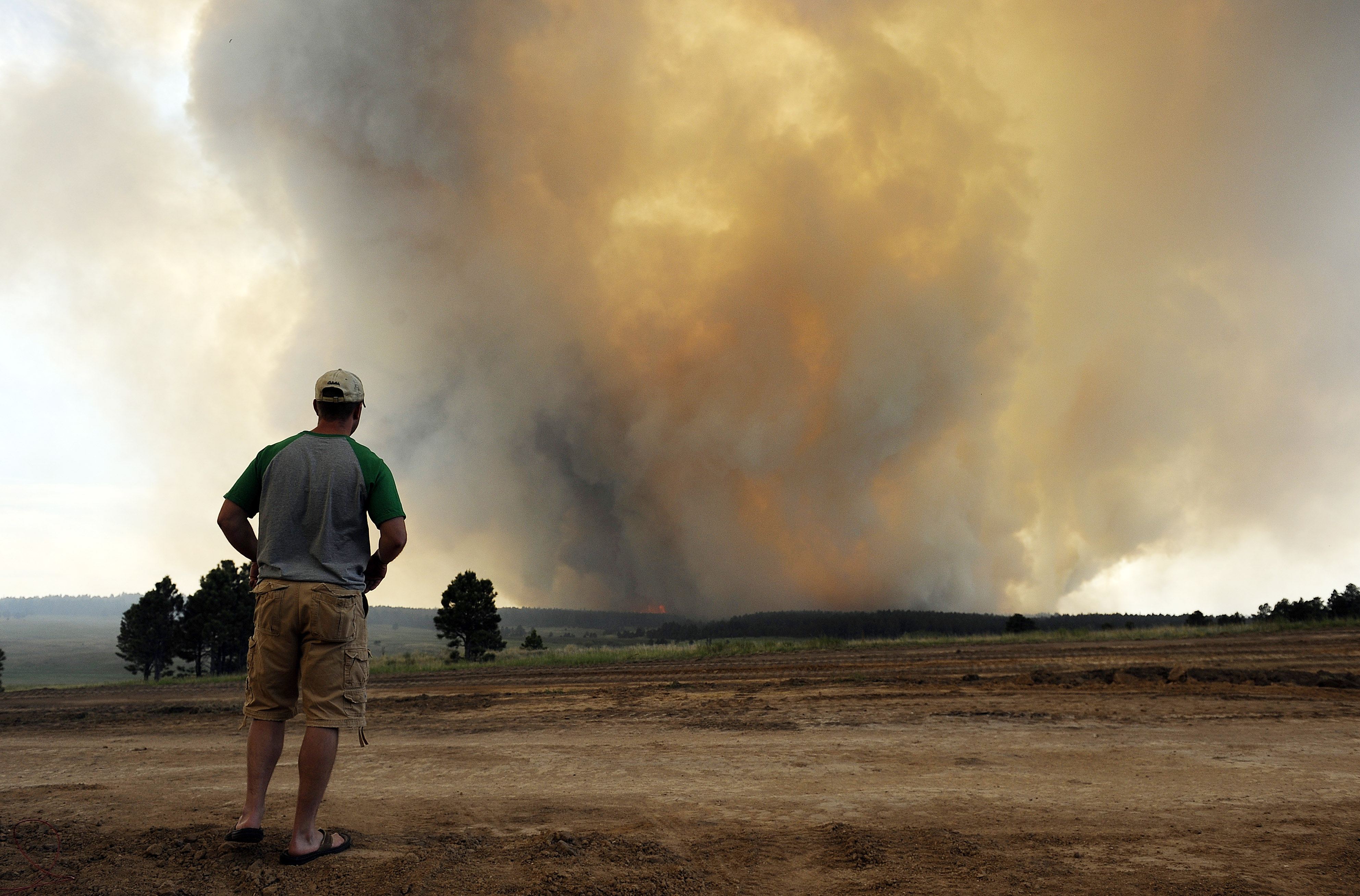 More than 366,000 Colorado households, or 17% of all those in the state, are at high or extreme wildfire risk. In 2012, wildfires caused $450 million in insurance losses. That was the year the Waldo Canyon Fire destroyed 346 homes in just 12 hours. The next year, another 500 Colorado homes burned during the Black Forest Fire. Wildfire risk is currently highest in the western half of the state, according to Verisk.
Next: Heading north 
2. Idaho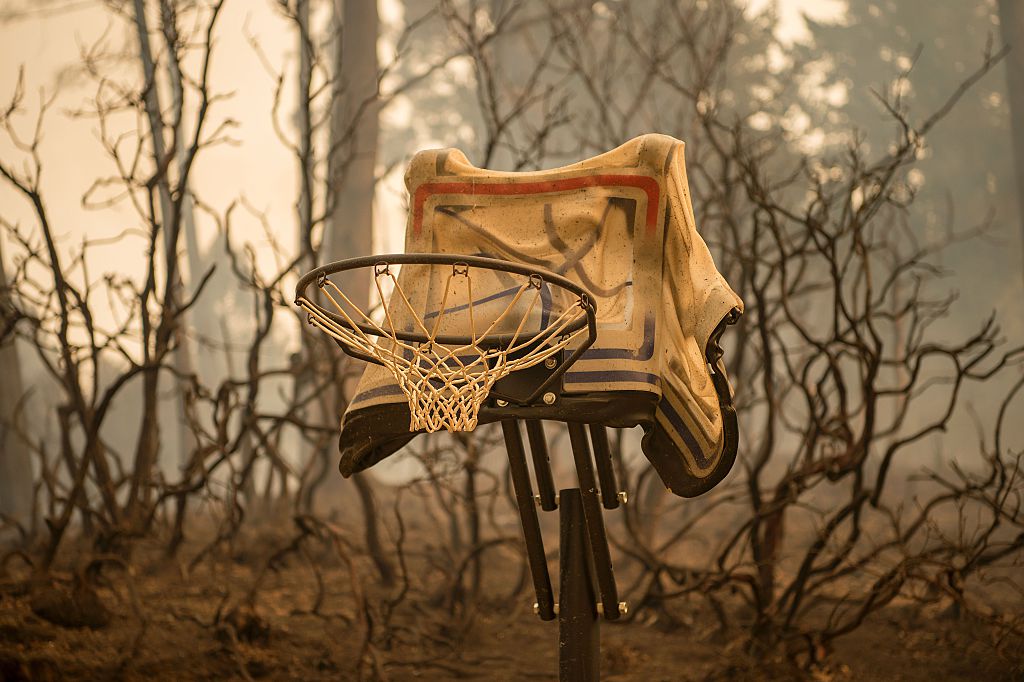 Idaho's population might be just a fraction of California's or Colorado's, but a greater share of its residents live in high-risk zones for wildfires. Twenty-six percent of households — 171,200 in total — are at high or extreme wildfire risk. In 2016, 361,649 acres of land in Idaho burned due to wildfire. In 2017, officials are warning Idaho residents to be prepared for more fires because a wet spring followed by a dry early summer means there's plenty of dry grass that's ready to burn.
Next: Fire risk is highest in Big Sky Country
1. Montana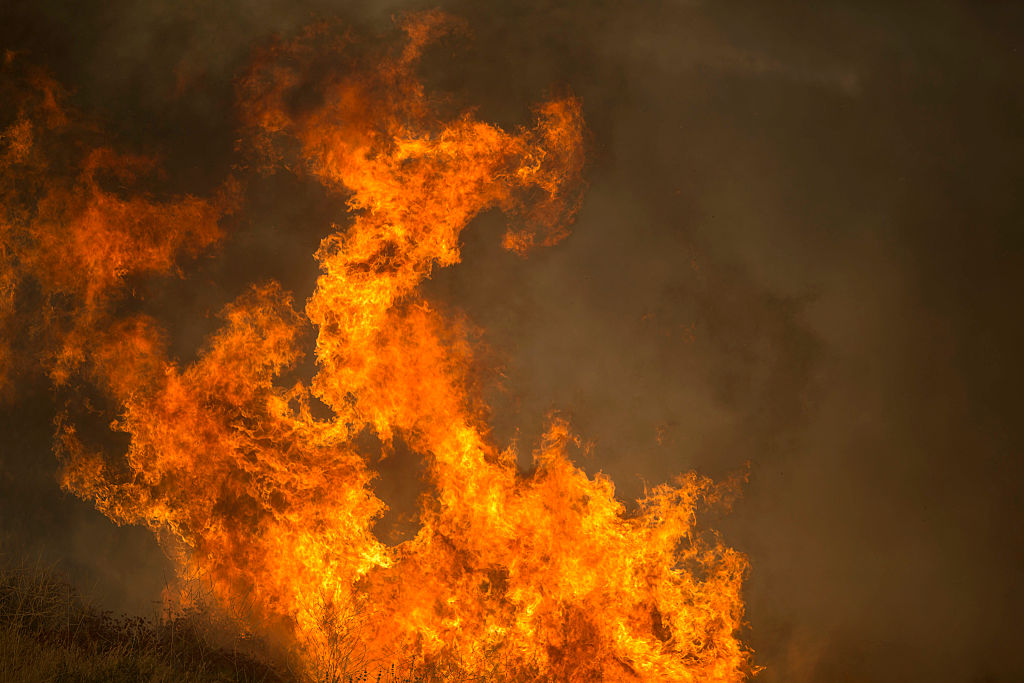 Twenty-eight percent of Montana households — a total of 133,000 — are at high or extreme wildfire risk. More than 2,000 fires burned 114,594 acres in the state in 2016, and at least 16 homes were destroyed. In 2017, officials are urging people who live in high-risk areas to prepare to evacuate just in case and take steps to protect their homes. Fire risk is highest in the western part of the state.
More from The Cheat Sheet: