Disney Announced a New WDW Resort Guest Perk That's Pretty Lame
The pandemic has hit almost every industry hard. It's even affected successful companies involved in multiple sectors. For example, Disney is doing better than most mega-corporations. It boasts a successful new streaming service and many other avenues to drive profits.
But Disney took a major hit when the pandemic closed theme parks and crippled air travel. In fact, Disneyland remains closed. And Disney World has had to make changes to keep guests safe. WDW is also trying to keep guests happy by introducing a new perk in the absence of another. However, many fans think the change is, well, lame.
Disney World's new perk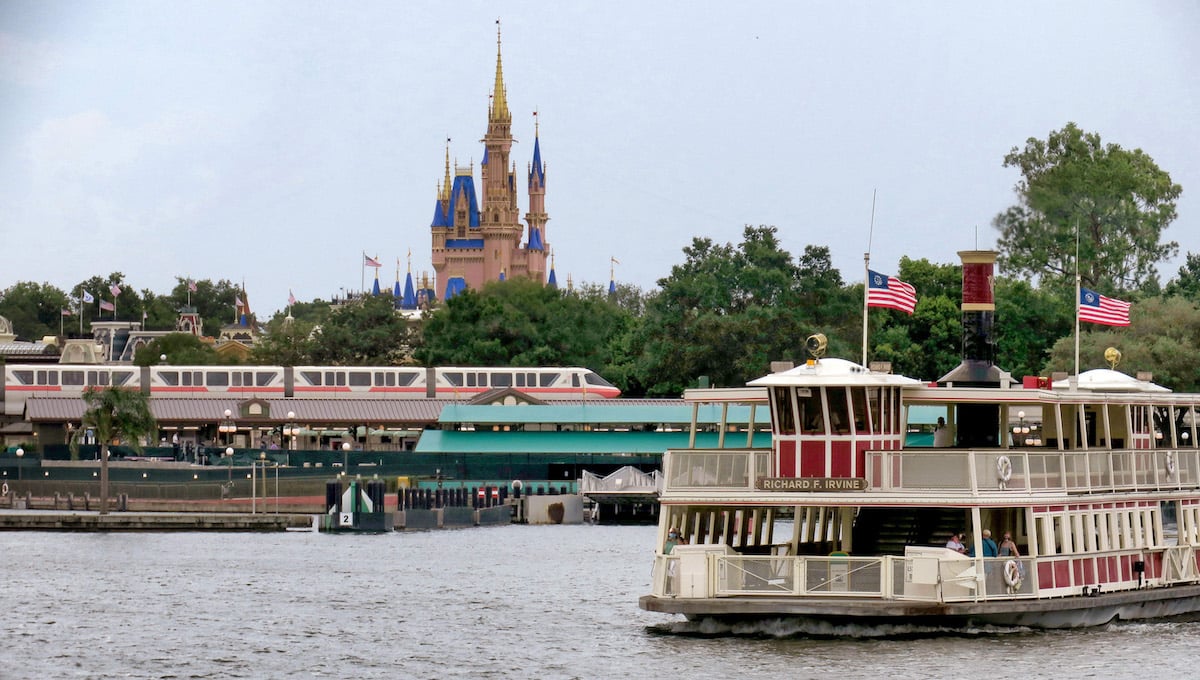 One of Disney World's coolest aspects is that it's so massive that guests rarely have enough time to explore every part of it on one visit. That's great for a couple of reasons. It's excellent for visitors because it gives them the feeling like there's always something new to discover. It's also good for Disney because it encourages repeat visits.
Before the pandemic, Disney World offered several perks to guests who stayed at onsite resorts. WDW provided those benefits "to keep people inside the Disney bubble," MarketWatch reports. For example, onsite hotel guests enjoyed earlier access to FastPass+ selection, allowing them to join shorter queues for popular rides. And Extra Magic Hours let onsite resort guests access one of the four parks an hour earlier or an hour later on select days.
But the pandemic squashed those beloved benefits.
To offset the missing perks, Disney recently announced on its Disney Parks Blog that onsite hotel guests can enter all four WDE parks 30 minutes earlier than everyone else.
Though that might seem like an advantage, it's not huge. The wait times for WDW attractions often reach 30 to 90 minutes or more. A 30-minute head-start hardly seems like much of a draw for onsite hotel guests because other guests will soon flood the parks.
Disney World's new perk prompts backlash
RELATED: 'Hannah Montana': Miley Cyrus Said She Worked for 12 Hours Every Day and 'Had Coffee Jammed Down My Throat'
Disney fans are known for making their feelings heard when they dislike something. And the recent announcement led to an expected outcry. Many fans took to Reddit to voice their complaints about the underwhelming new benefit.
"Nothing like wandering around the Magic Kingdom at midnight, walking on to Space Mountain and enjoying Tomorrowland at night. My partner and I believe EMH [Extra Magic Hours] was the best part of staying at an on-property resort. It's such a shame it's being removed. Is this a Covid thing or a cost-cutting measure? I know the new CEO made it clear they're shifting the company focus to almost exclusively media content and Disney+. Is this part of that move?"

SuitTechnical10 via Reddit
One major reason for the unfavorable reception is that the new perk replaces Extra Magic Hours, which fans see as a better benefit. So the change has created a perception that staying at WDW resorts no longer offers a good value, especially considering guests pay a premium to stay onsite.
In the past, Disney did everything it could to draw guests to its resorts using perks as something of a carrot on a stick. But fans think Disney isn't doing enough in the post-COVID era.
Other changes at the mouse house
This new change isn't the only one that has riled Disney World fanatics. According to AllEars, WDW's Magical Express will end in 2022. This free bus service ferries visitors from Orlando International Airport to Disney World resorts. This cancellation, combined with Extra Magic Hours' removal, shows the park is gradually removing longtime perks that guests have grown accustomed to.
So, what does this all mean for Disney diehards? It might signal Disney is pivoting away from its parks. As the Reddit commenter noted above, Mickey Mouse's parent company may be concentrating more on its media content while slowly scaling back its park experience.