Do You Know All 50 State Slogans?
Ever wonder what your state slogan is and where it came from? Some of these state mottos are downright strange while other make total sense. These slogans are created to help boost tourism and are often put on welcome signs and license plates.
Check out all the current and former state slogans you never knew existed from all 50 states in America.
1. Alabama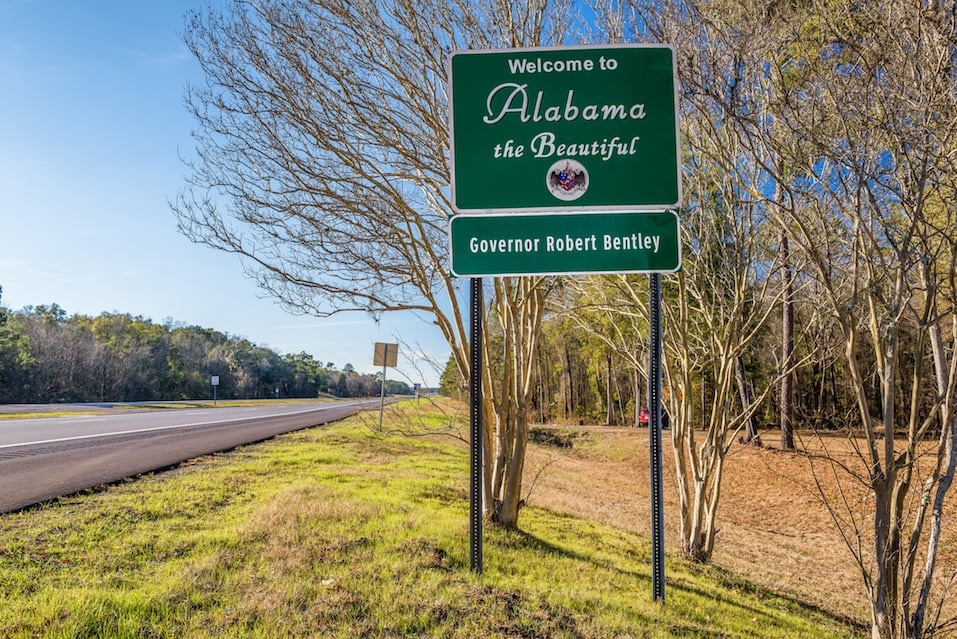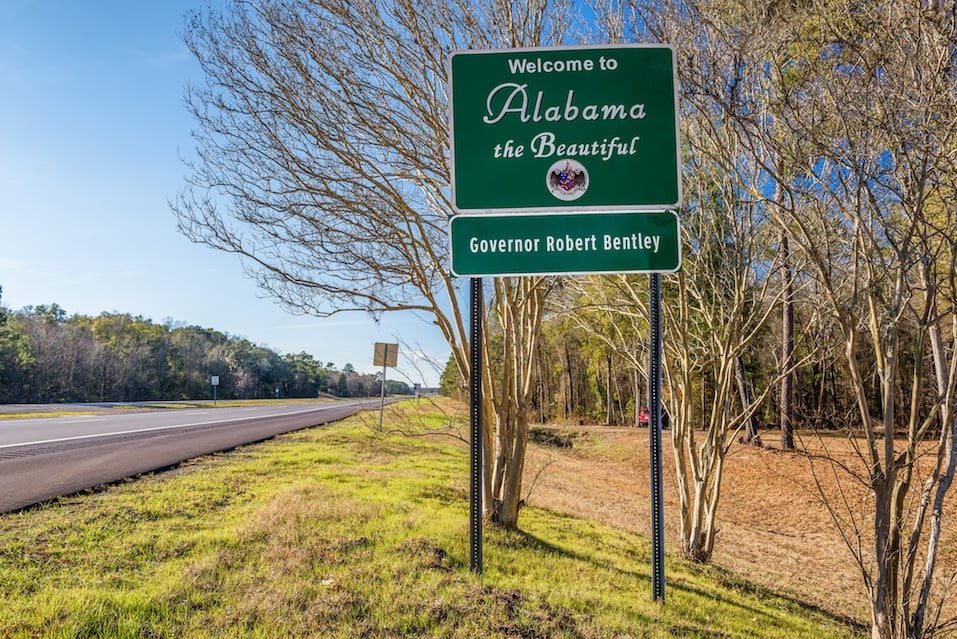 Slogans: Share The Wonder, Stars Fell On Alabama, Sweet Home Alabama, Heart of Dixie
Can anyone resist whistling along to the song Sweet Home Alabama? (Furthermore, is it possible to hear that song without thinking of the movie Forrest Gump?) Probably not, which is why the slogan got picked to represent this quintessential Southern state, which is, you guessed it: right in the Heart of Dixie.
Next: Alaska

2. Alaska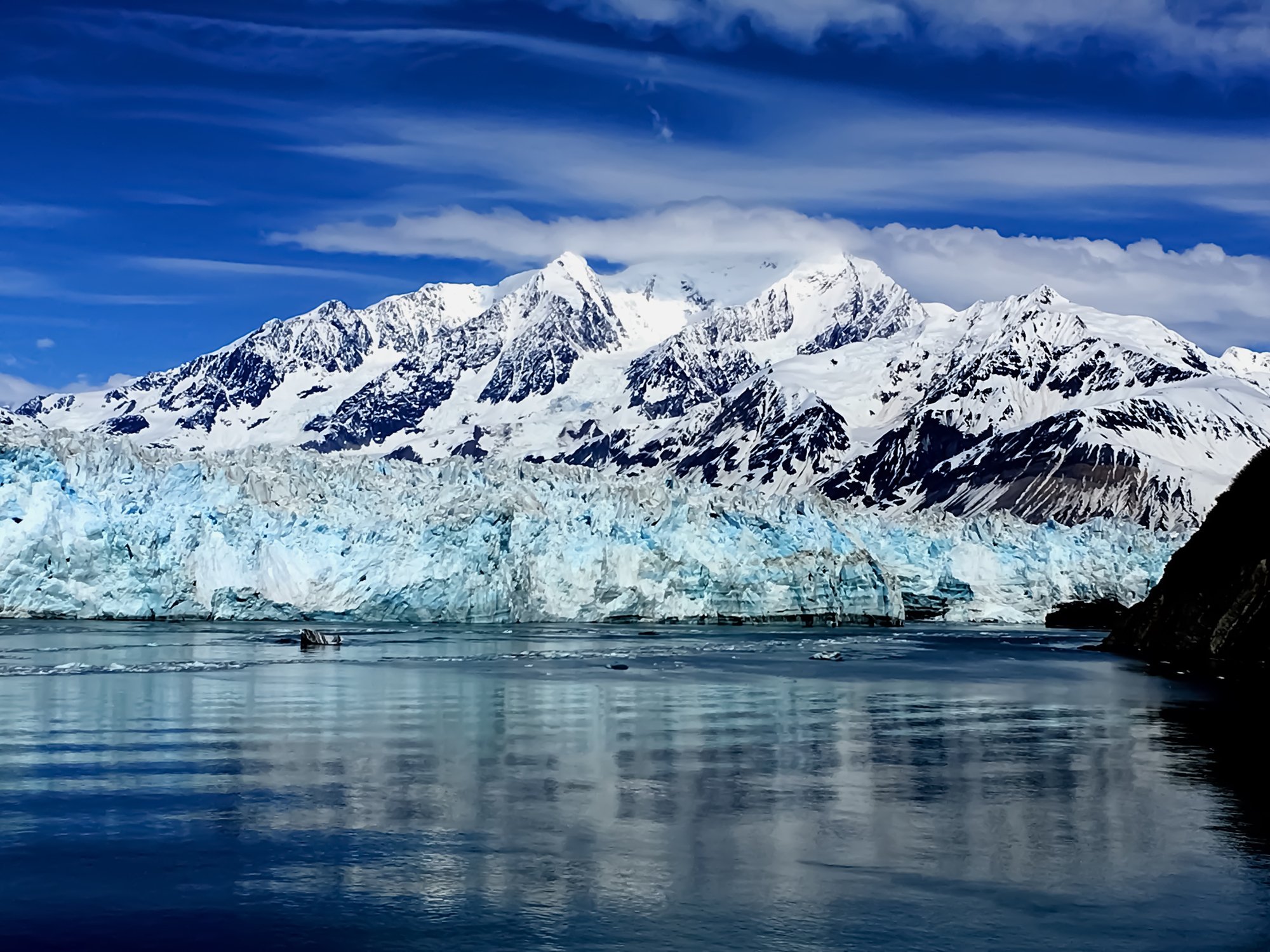 Slogans: Find Your Alaska, Beyond Your Dreams, Within Your Reach, The Last Frontier
They say Alaska is the last frontier because it's the wildest, most untouched place that's technically part of America. Looking to live as one with the land just like your ancestors did? The single best place to do it is in Alaska. Just don't forget your parka.
Next: Arizona

3. Arizona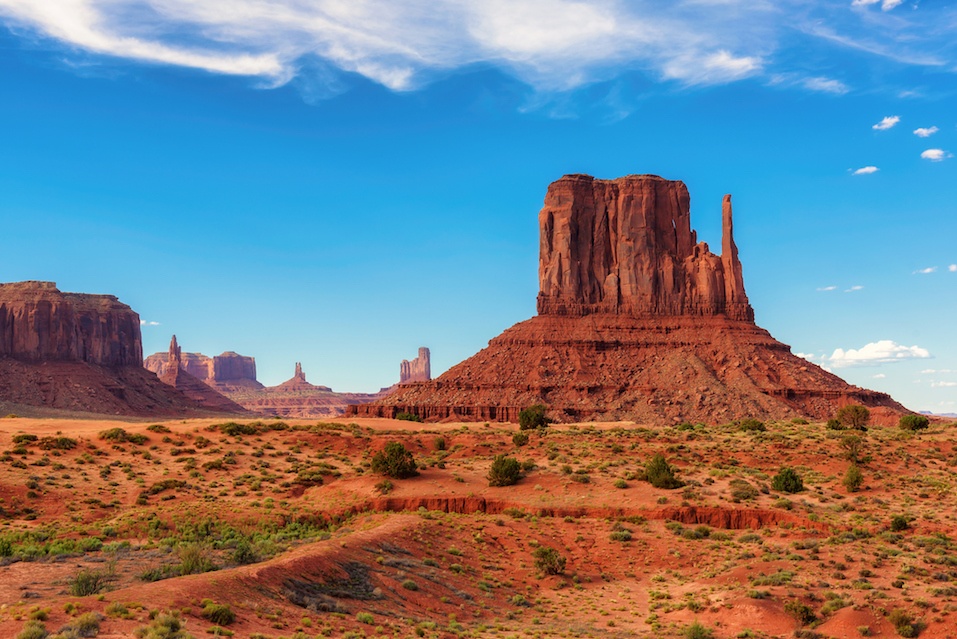 Slogans: The Grand Canyon State
Every state has its claim to fame and it would be silly to downplay that attraction's boost to tourism. For Arizona, the Grand Canyon draws crowds of thousands, and they're happy to revel in its natural wonder. That's why this state slogan has staying power.
Next: Arkansas

4. Arkansas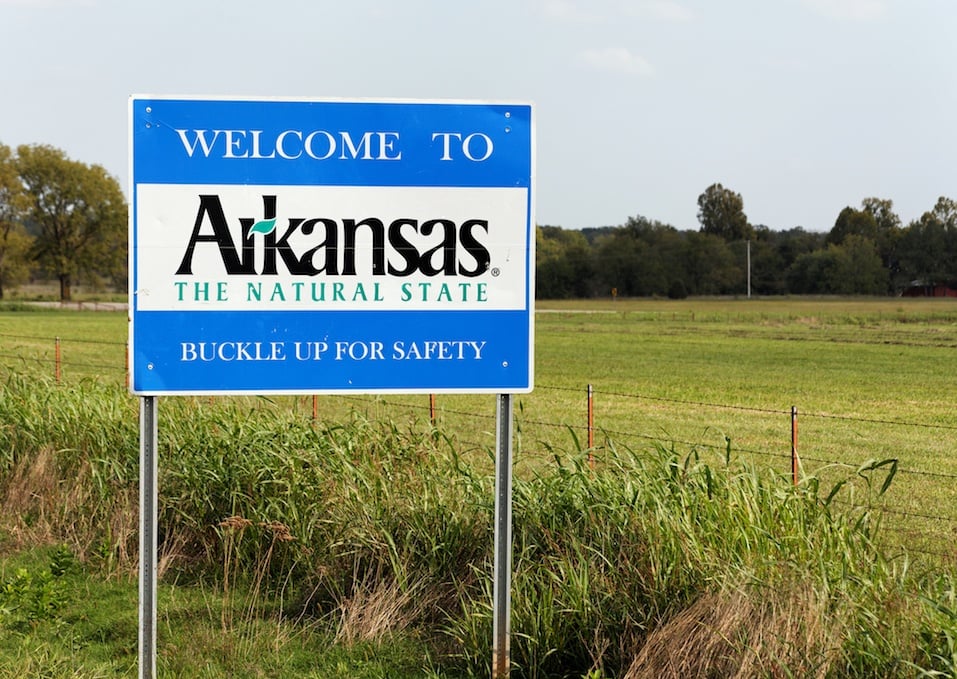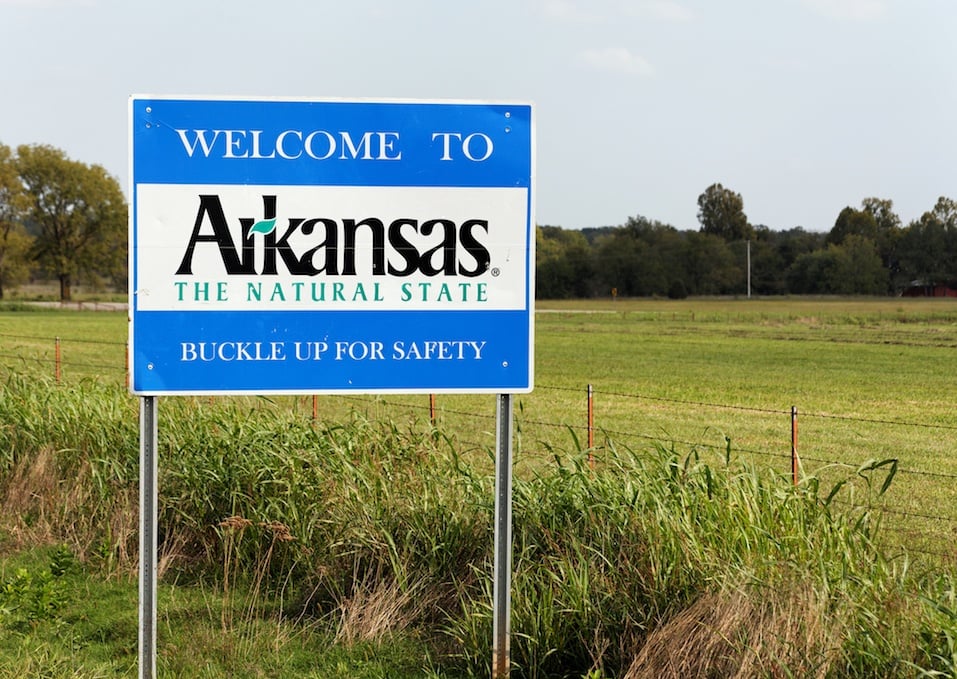 Slogans: The Natural State, The Land of Opportunity
An Arkansas legislator came up with the idea to change the state slogan from The Natural State to The Land of Opportunity in an effort to position Arkansas as something other than a vacation destination. Is it working? Time will tell. Naturally.
Next: California

5. California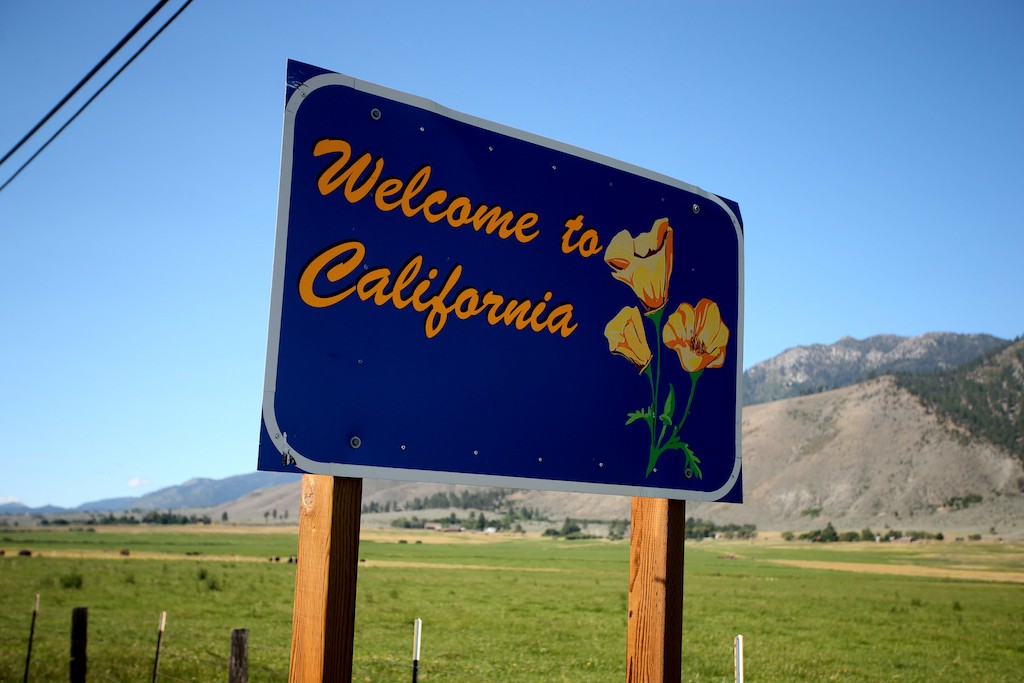 Slogans: Dream Big, Eureka!, The Golden State
Everything about California is golden. The gold rush, the lights of Hollywood, the warm beaches, the highlights on so many actresses' flowing tresses. This is one of those slogans that is very appropriate no matter how you look at it. It's a place where big dreams are not only welcomed, they're encouraged.
Next: Colorado

6. Colorado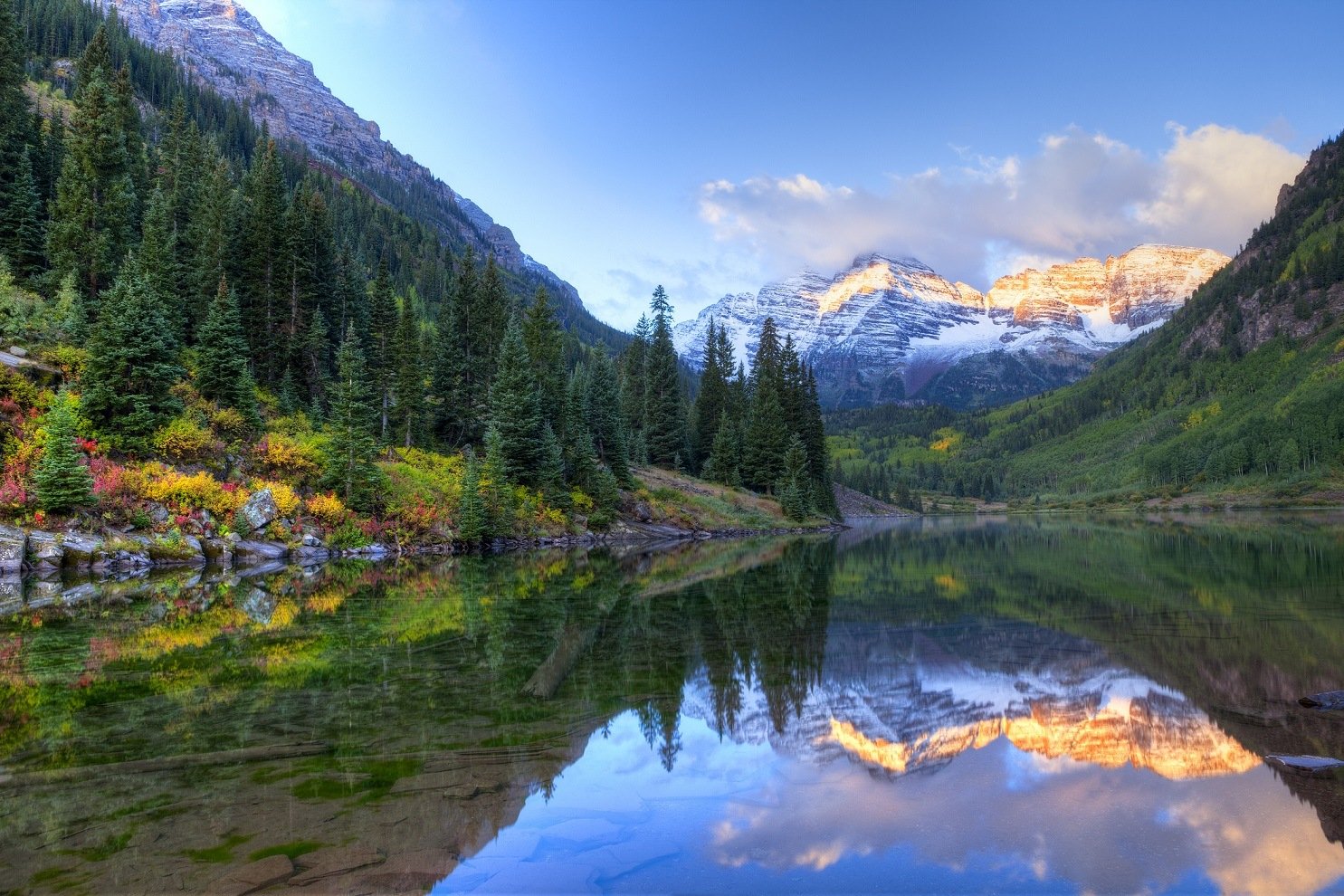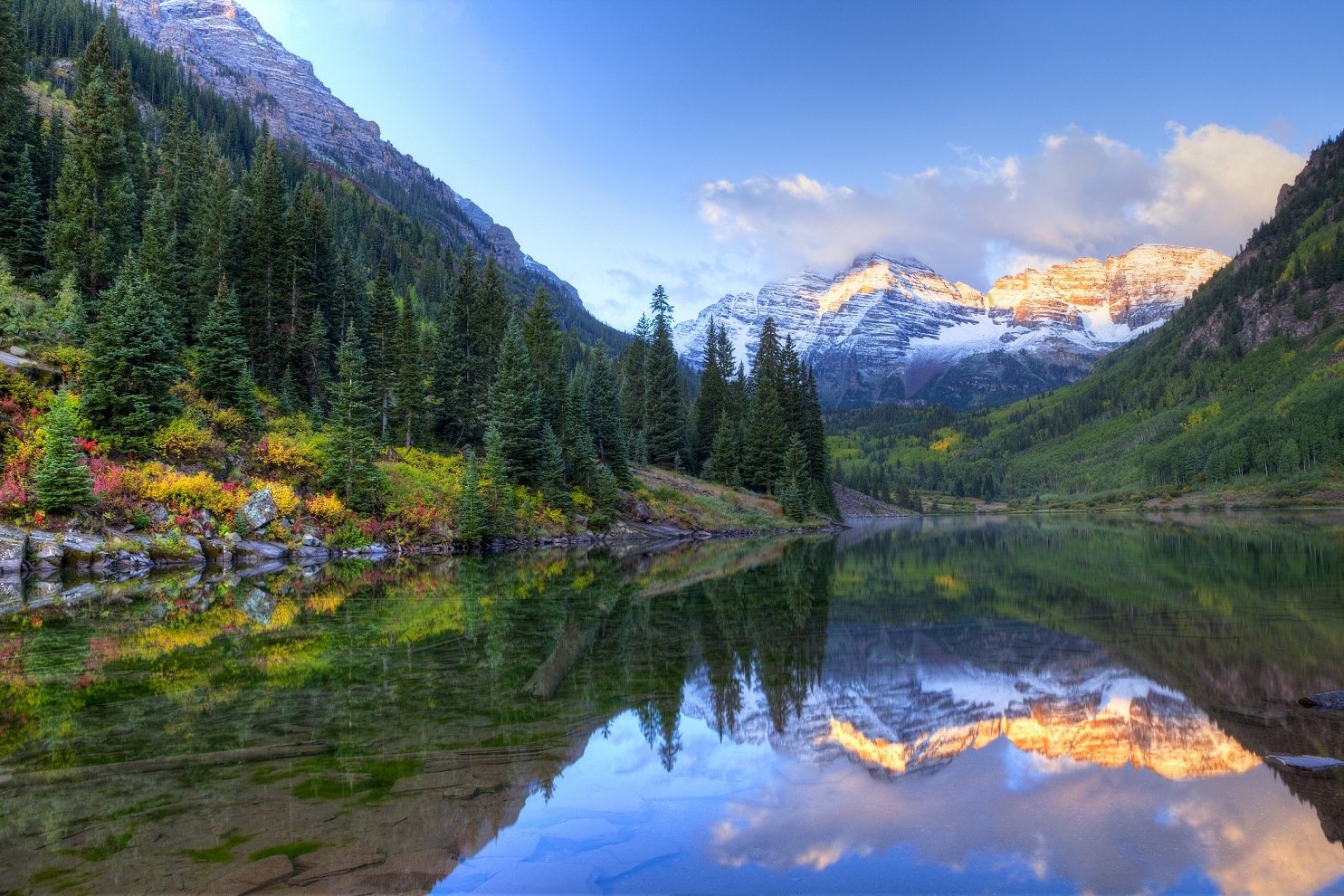 Slogans: Come to Life, The Centennial State, Fresh Air and Fond Memories Served Daily
Unless you've breathed the fresh Colorado air, especially in the mountains, then you won't fully understand the slogan. This is a state where so many different types of people congregate, from real-life cowboys to marijuana smoking hippies. And somehow they all get along (most of the time).
Next: Connecticut

7. Connecticut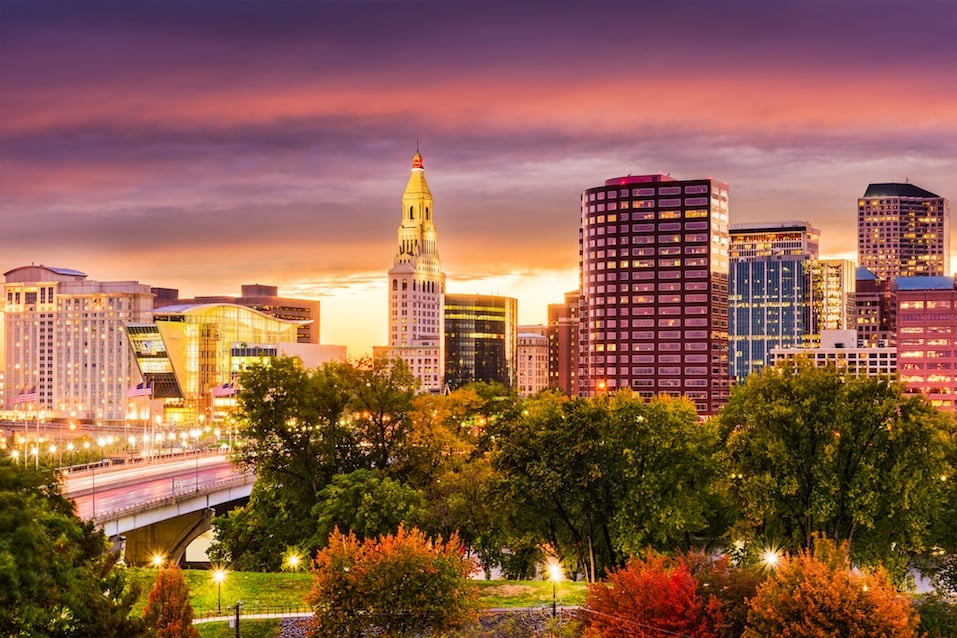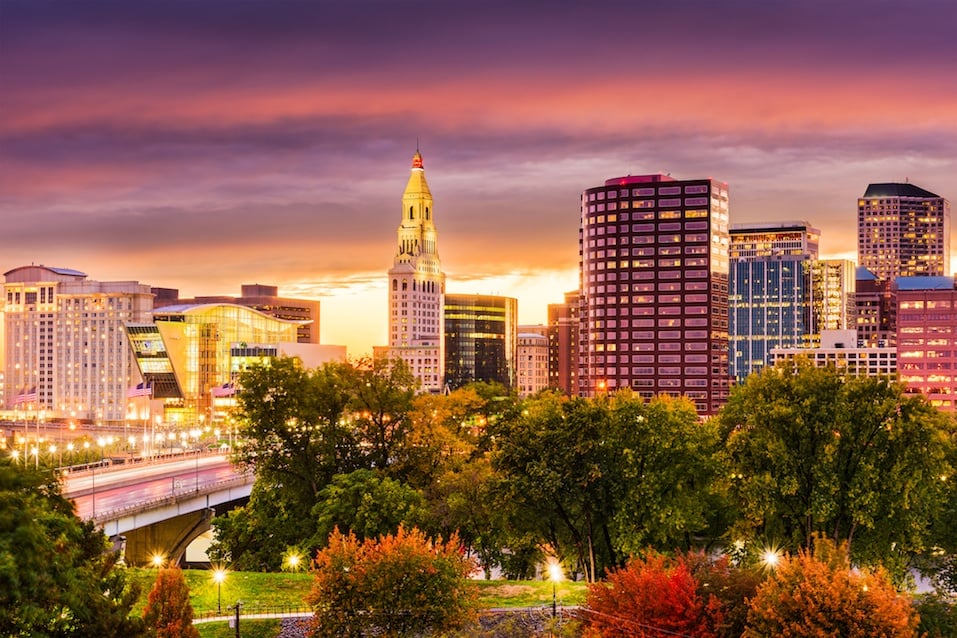 Slogans: Still Revolutionary, Full of Surprises
To hear the tourism board tell it, Connecticut is "a magnet for dreamers and doers, the state blends the old and historic with the young and energetic to create an inspiring dynamic – one that motivates people to experience new things, defy convention and blaze their own trails."
At the very least, it's a convenient place to live if you plan to work in Manhattan but need more room to stretch out.
Next: Delaware

8. Delaware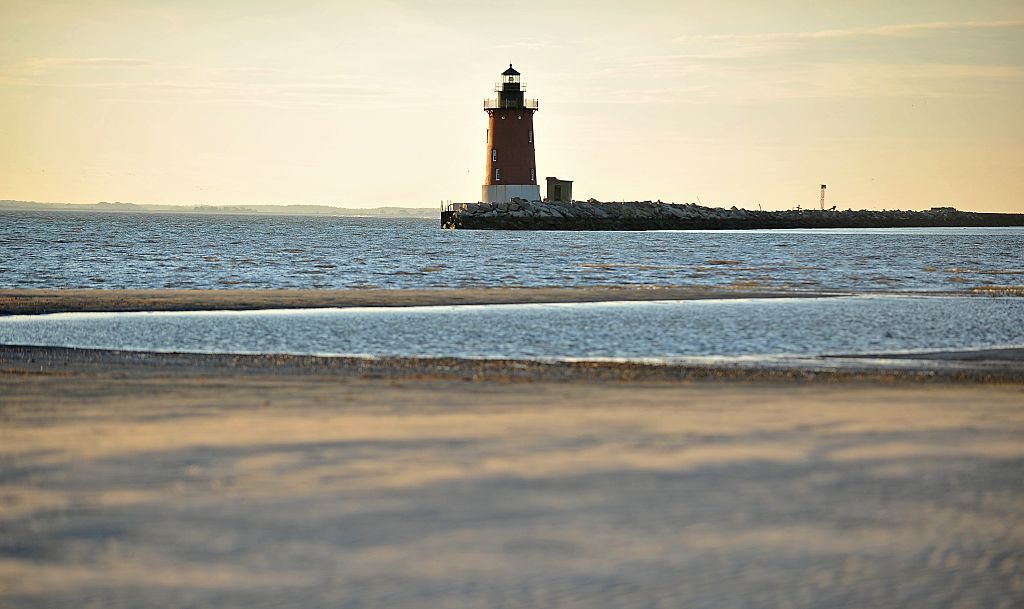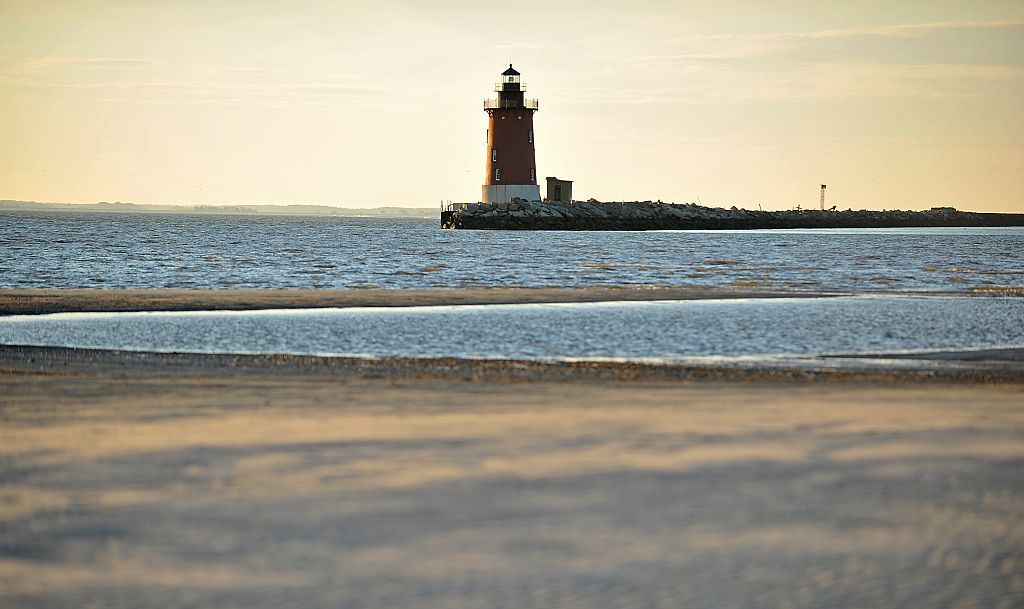 Slogans: Endless Discoveries, The First State, Blue Hen state, Tax Free State
Delaware has no intention of letting people forget that they were the first ones to ratify the Constitution, therefore cementing their place in history as the first official state. They're also well known for not having any taxes, which is why so many businesses have headquarters there. Delaware – small, yet mighty.
Next: Florida

9. Florida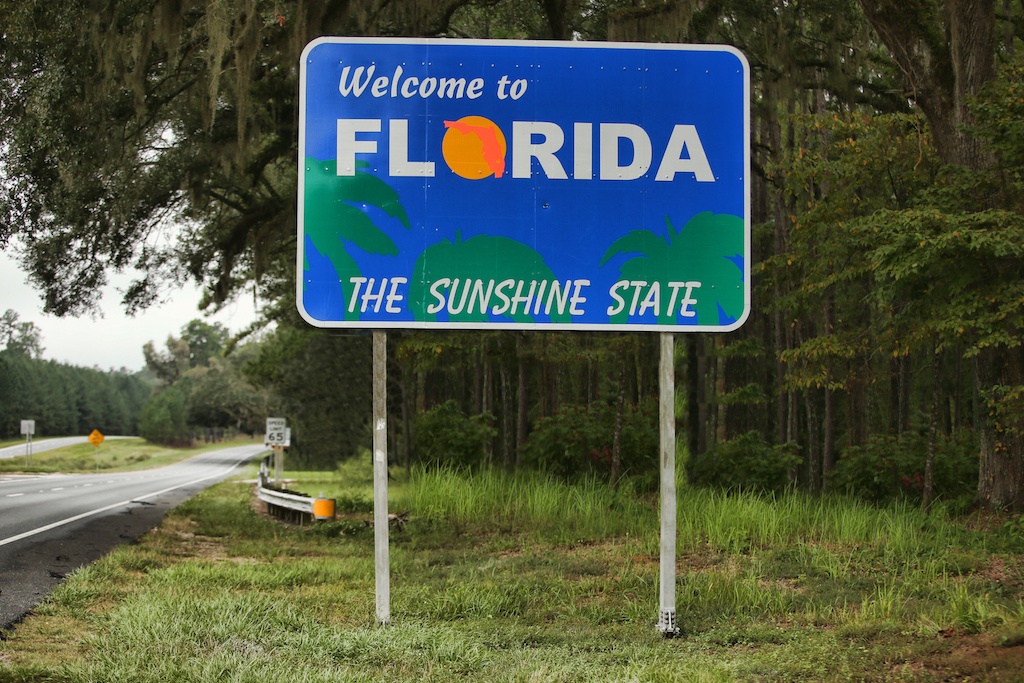 Slogans: Florida First, Sunshine State
On two opposite ends of the spectrum, you'll find Florida – a place where the older generation goes to retire and live out their lives quietly and an endless dance party full of people celebrating spring break at any time of year. One thing you can't dispute? It's the best place to take a tropical vacation without breaking out your passport.
Next: Georgia

10. Georgia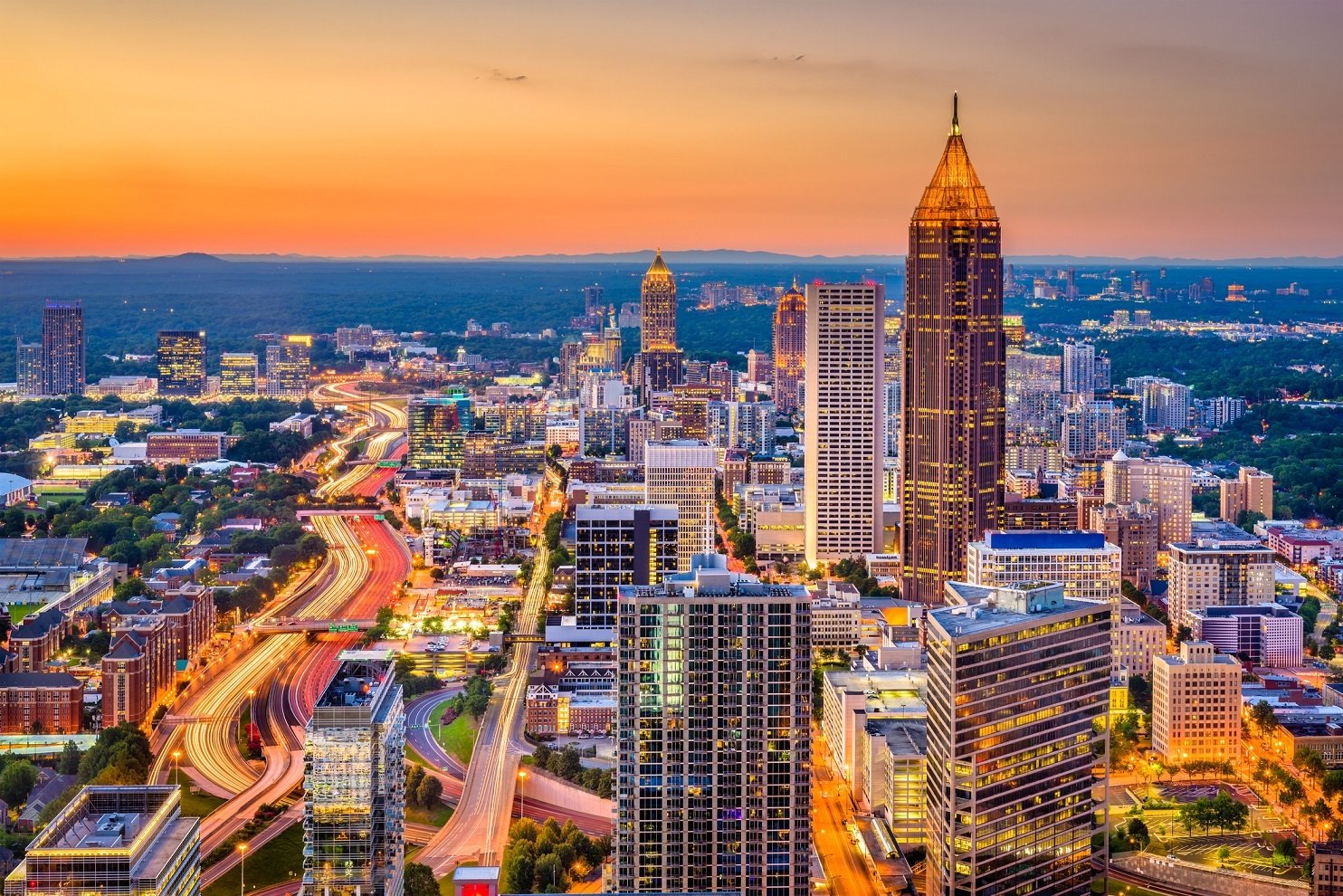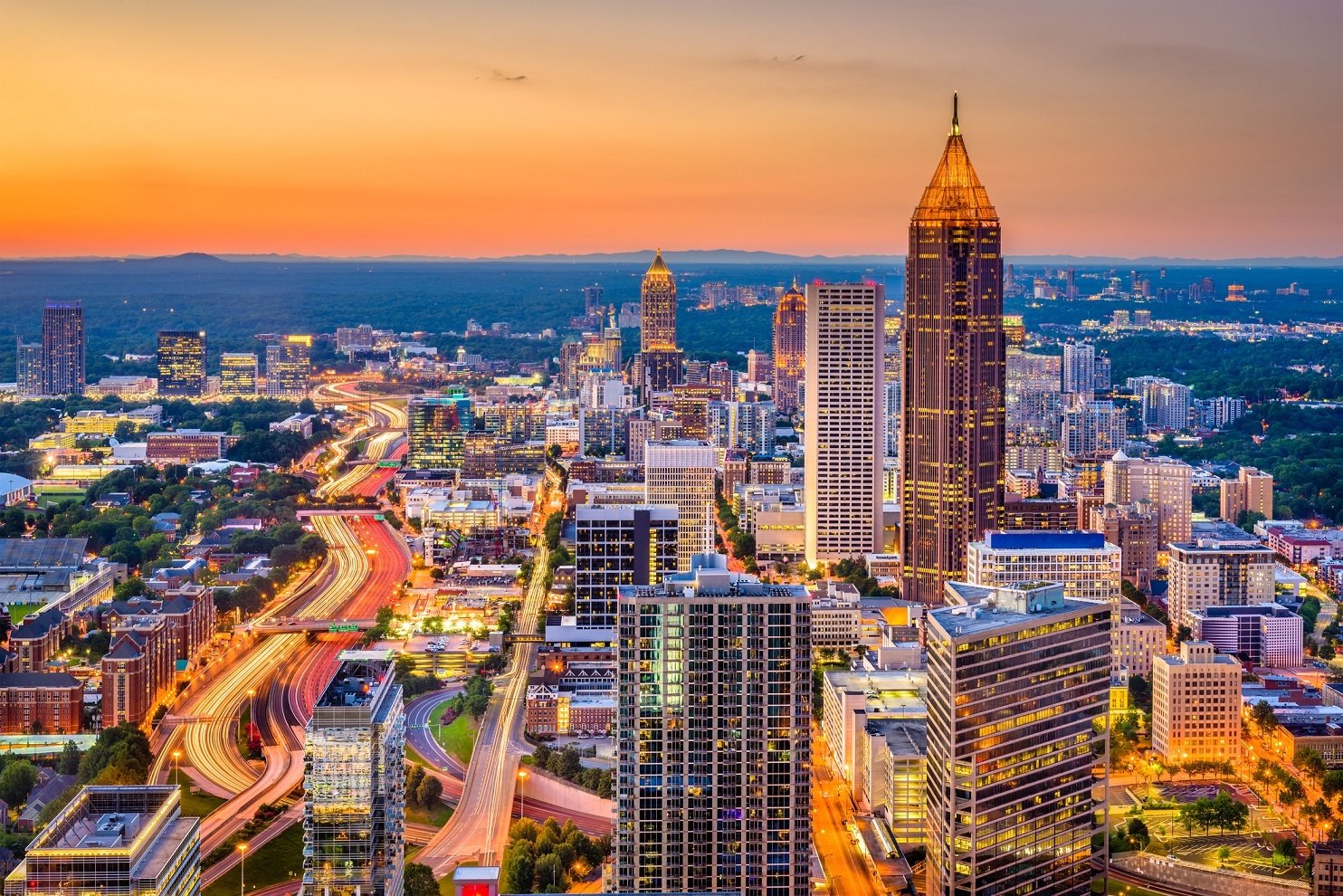 Slogans: Georgia on My Mind, Peach State
When you picture the best that the South has to offer, you're probably thinking of a quaint little street in Georgia. Here you'll find peaches, pies, Coca-Cola, and just about all the southern hospitality you can handle. Bless your heart.
Next: Hawaii

11. Hawaii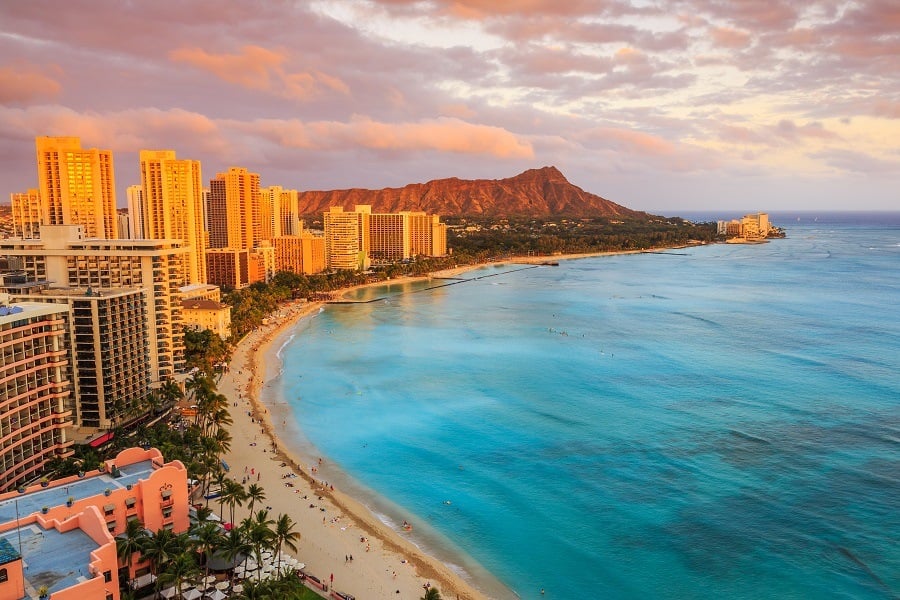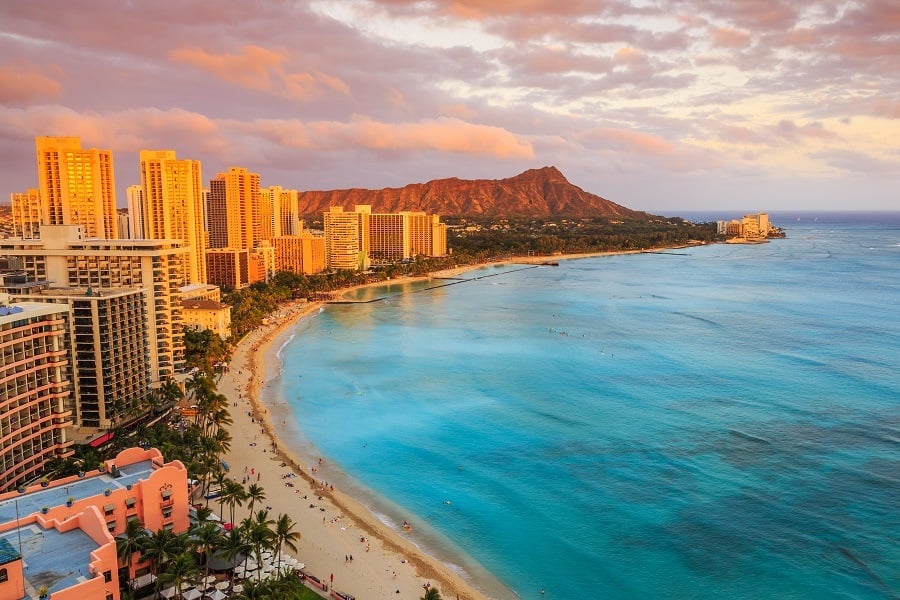 Slogans: The Islands of Aloha
You'll want to say, "Aloha" to this stunning island destination – really, the only hard part is when you have to say goodbye (because all your money ran out). It's one of the most expensive places in the country to live, but they say it's totally worth it.
Next: Idaho

12. Idaho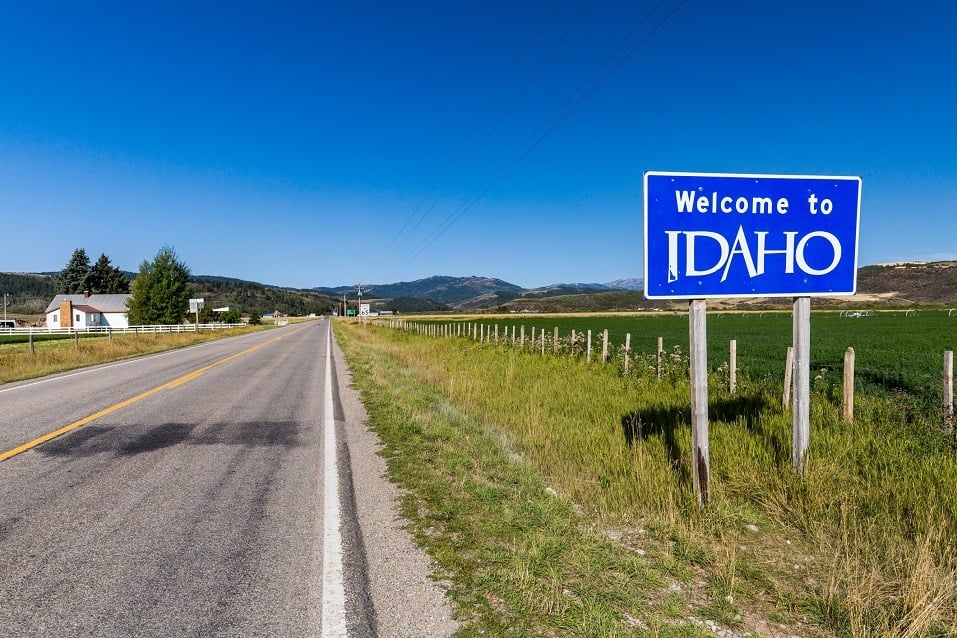 Slogans: Great Potatoes. Tasty Destinations, Famous Potatoes
The best thing a state can do is embrace the thing they're known for, even if that thing is brown, lumpy, and totally unglamorous. Idaho makes potatoes. Potatoes are delicious. End of story.
Next: Illinois

13. Illinois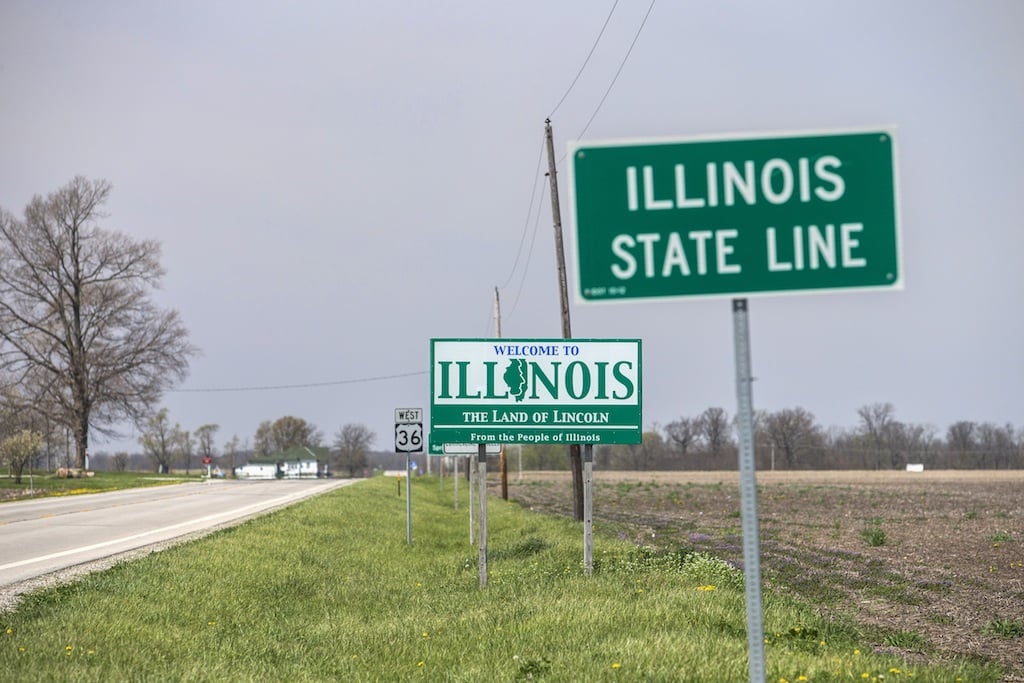 Slogans: Are You Up For Amazing?, Land of Lincoln
Contrary to popular belief, there's more to Illinois than just Chicago. After all, they're also the home state to Abraham Lincoln, and they're not about to let you forget it. Probably a lot of the food you eat is grown here too, so yeah, it is a little amazing.
Next: Indiana

14. Indiana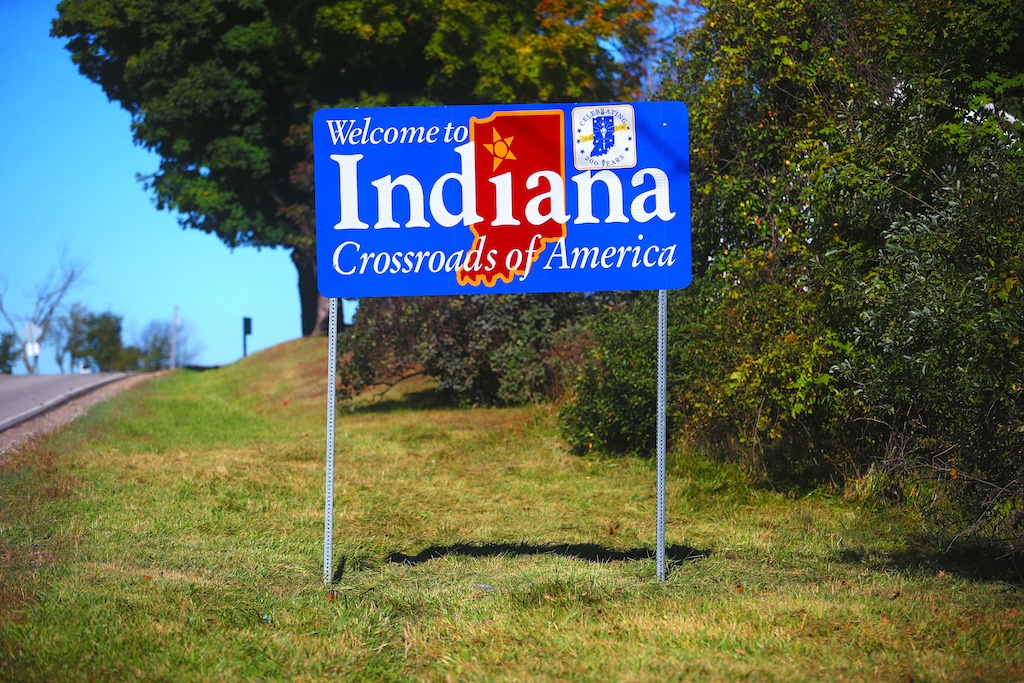 Slogans: The Crossroads of America, Honest-to-Goodness Indiana, Restart your Engines
They say that life is simpler and slower in the Midwest, which is probably why Indiana chose a slogan like "honest to goodness." It elicits thoughts of rocking chairs on front porches and kids outside playing until the streetlights come on. It's probably not like that anymore…but then again, maybe it is.
Next: Iowa

15. Iowa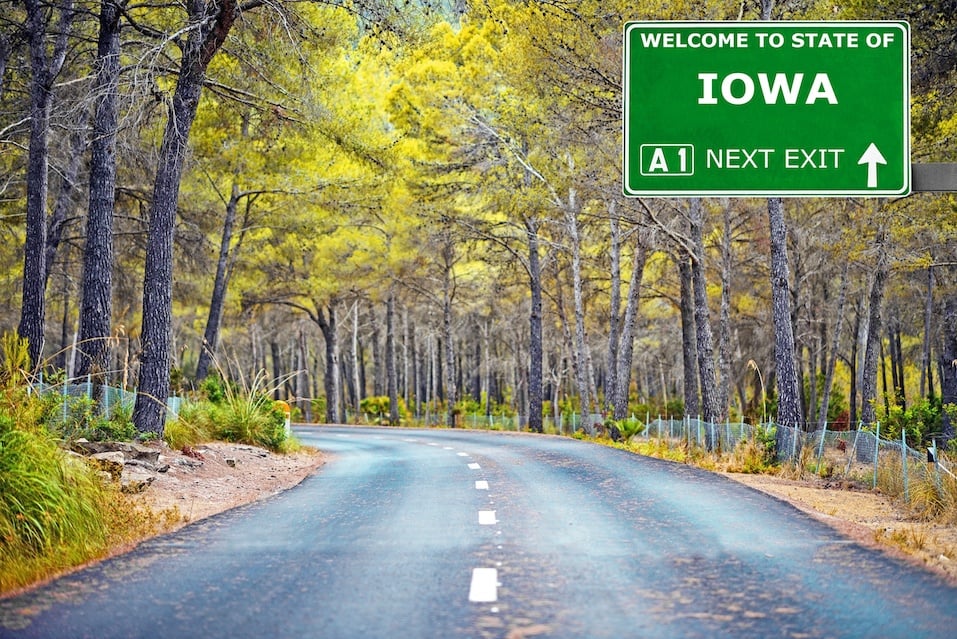 Slogans: Life Changing, Fields of Opportunity
Fields stretch far and wide across the state of Iowa and that's likely where a lot of your meals come from – so a little appreciation is warranted. Iowa seems like the sort of place where teenagers can't wait to leave but once they finally do make it to the big city, they dream of home.
Next: Kansas

16. Kansas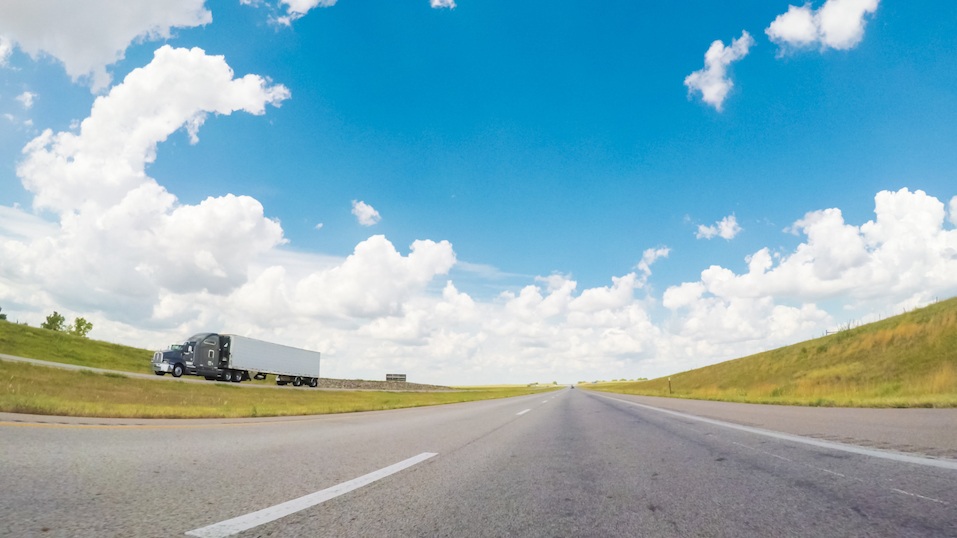 Slogans: There's No Place Like Kansas, Kansas, as big as you think, Simply Wonderful
It would be criminal to speak of Kansas and not at least mention the Wizard of Oz connection, which the state does cleverly with their slogan. The wide, flat expanse of countryside right in the middle of America is more than just a flyover state – it's a place that so many people love to live in.
Next: Kentucky

17. Kentucky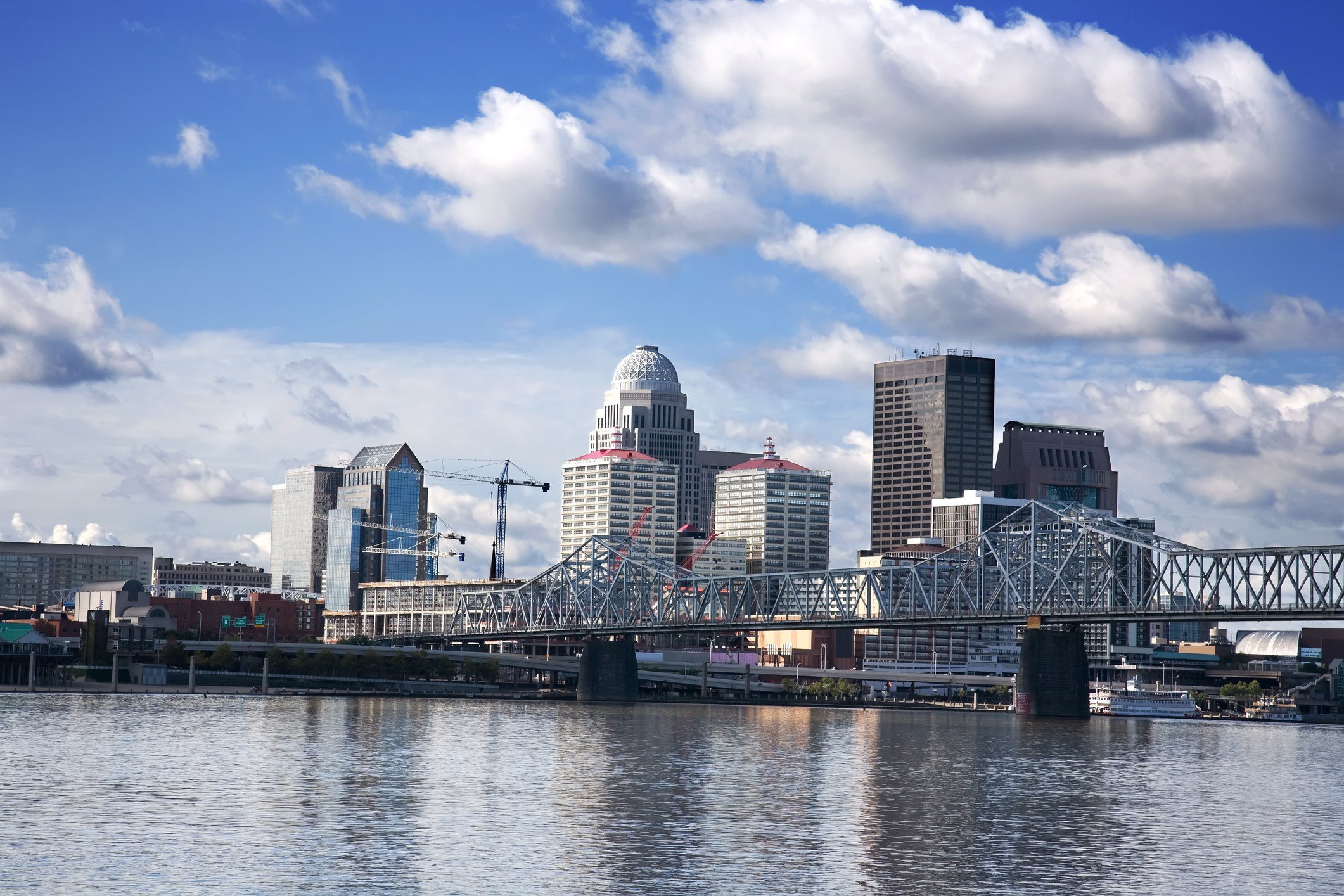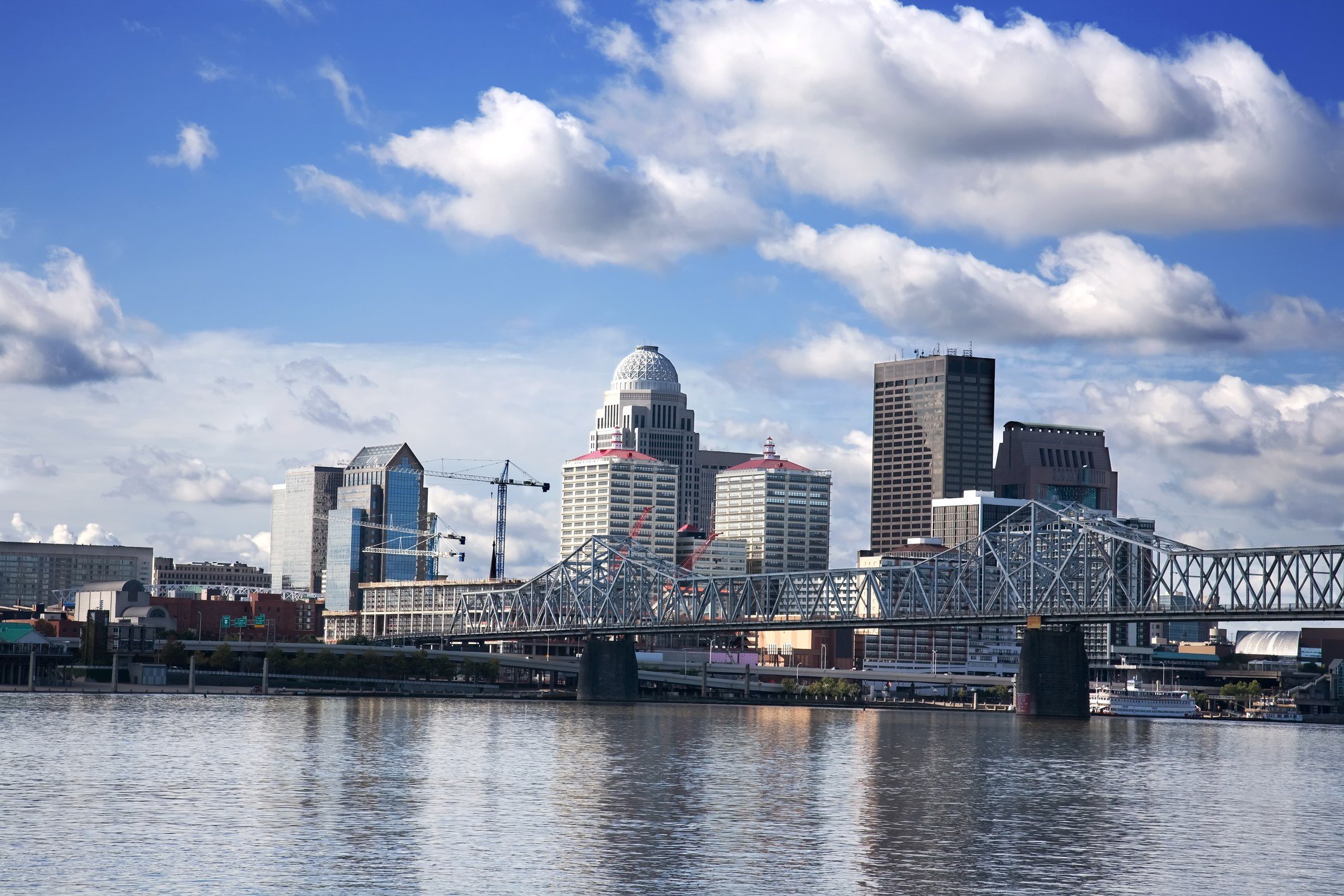 Slogans: Unbridled Spirit, It's That Friendly, Where Education Pays
Horse racing, bourbon, Corvettes, fried chicken – is there more you need in life? Kentucky is one of the most overlooked treasures of the south, with plenty of adventure, nature, and culture around every corner, plus that coveted Southern spirit. That unbridled spirit, to be precise.
Next: Louisiana

18. Louisiana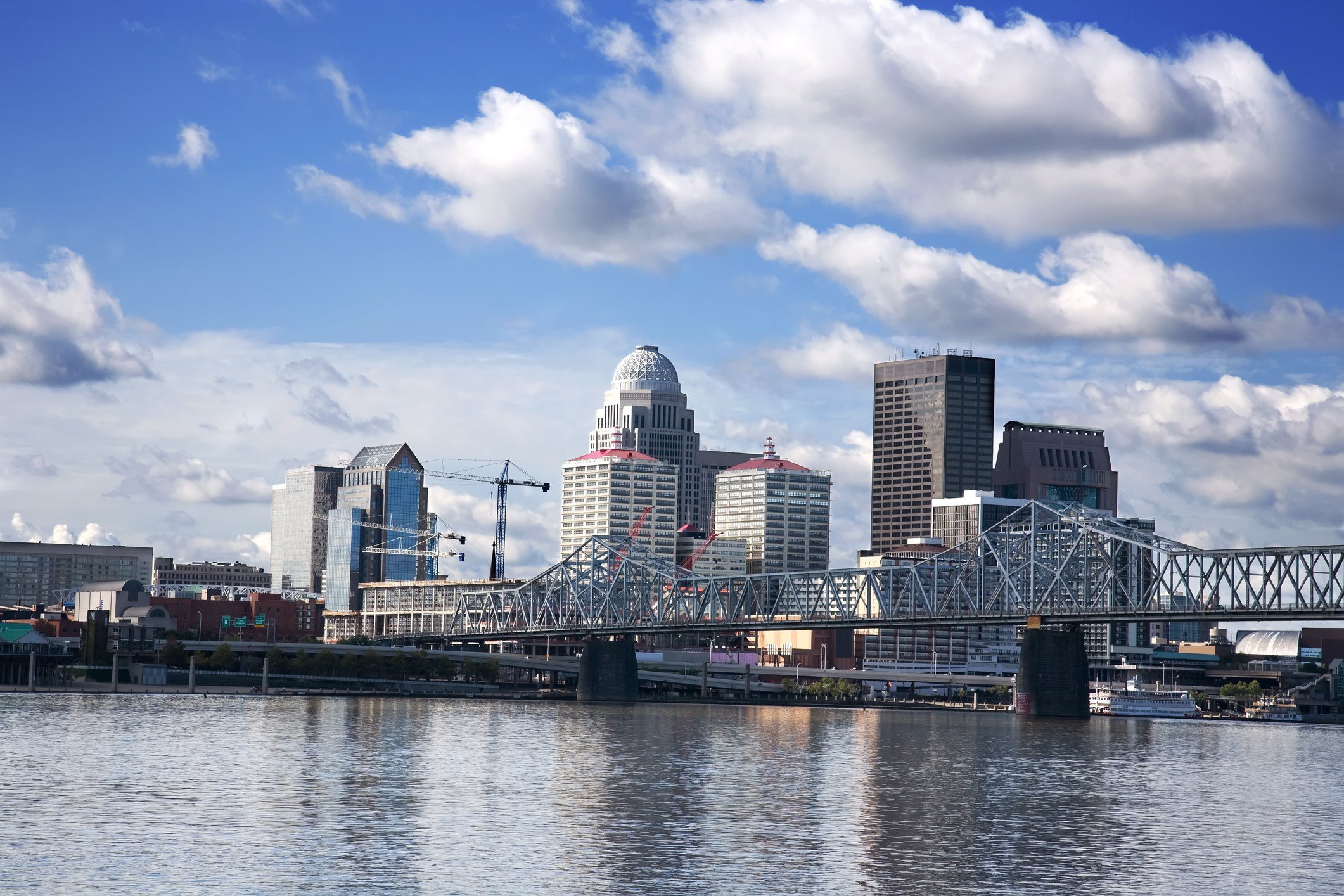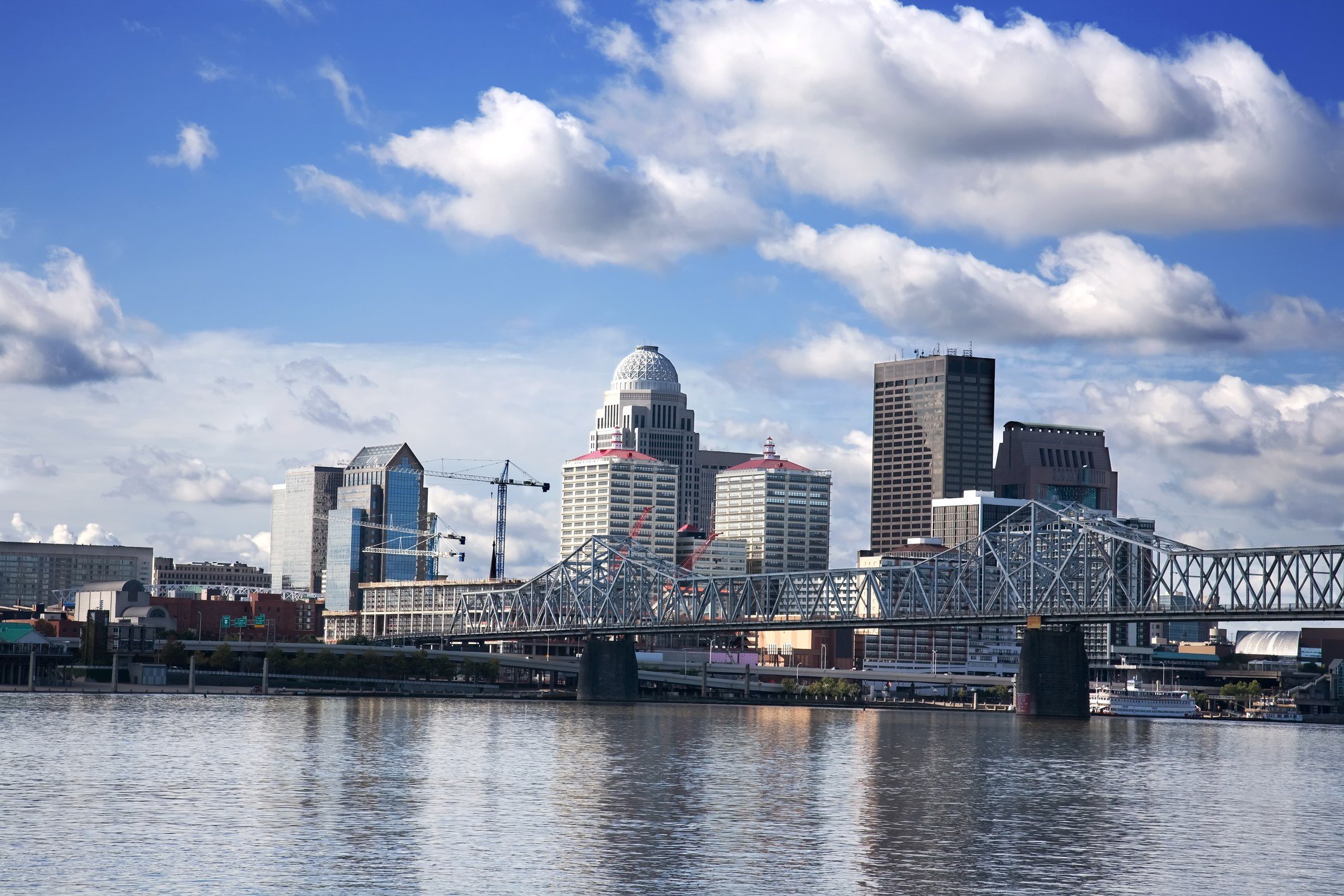 Slogans: Pick Your Passion, Fall in love with Louisiana all over again; Come as you are. Leave Different., Sportsman's Paradise
If you've never had gumbo in New Orleans, have you even lived? Louisiana knows how to throw a party, which they like to prove year-round in one of the biggest party cities in the world. But whether you choose to throw beads or take it easy on a one-of-a-kind swamp tour, one thing is for sure: this state is unforgettable.
Next: Maine

19. Maine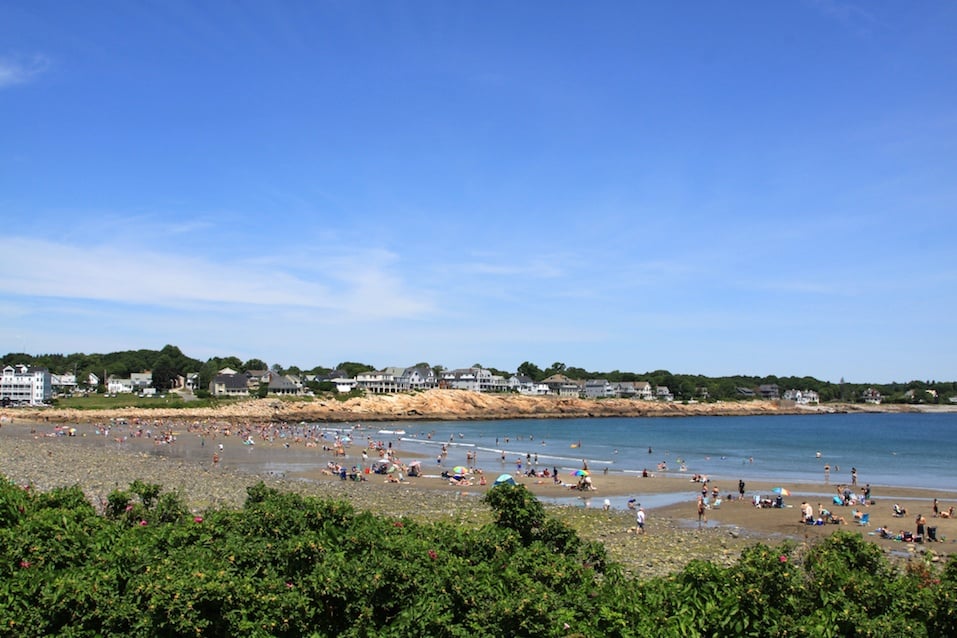 Slogans: Discover Your Maine Thing, It Must Be Maine; The Way Life Should Be, Vacationland
If the contiguous 48 had an Alaska, it would be Maine. This state is still rustic and undiscovered, but with pockets of civilization. The food is amazing (hello, fresh lobster), the views are unspoiled, and the snow is deep. Enjoy it all and don't be surprised if you never want to leave.
Next: Maryland

20. Maryland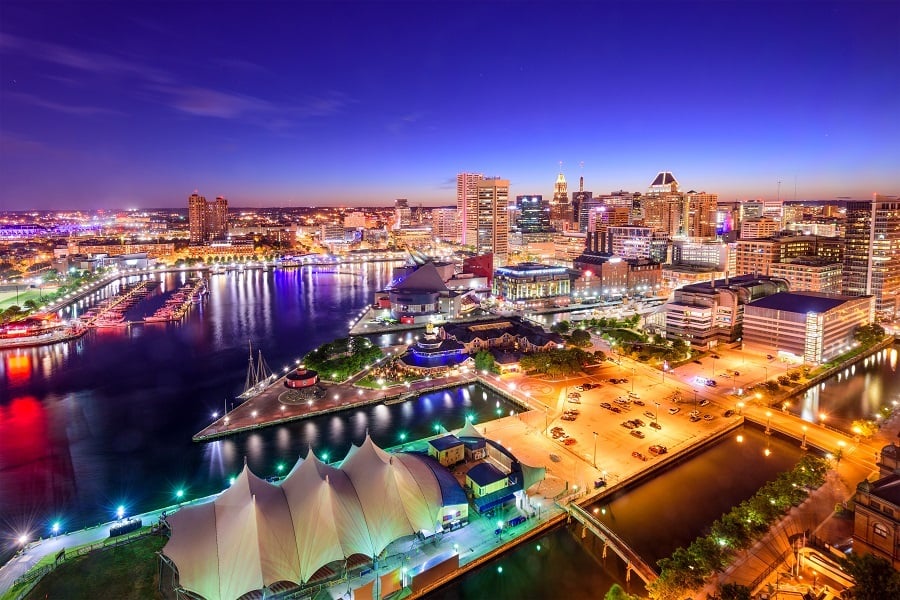 Slogans: More Than You Can Imagine, If you're looking for a merry land, go to Maryland!, America in Miniature
Looking for an alternative to the Jersey shore? Try Maryland. Probably the best part is you don't even have to pay to access the beaches and depending on where you go, they aren't even that crowded. Also, crabs. Crabs are delicious.
Next: Massachusetts

21. Massachusetts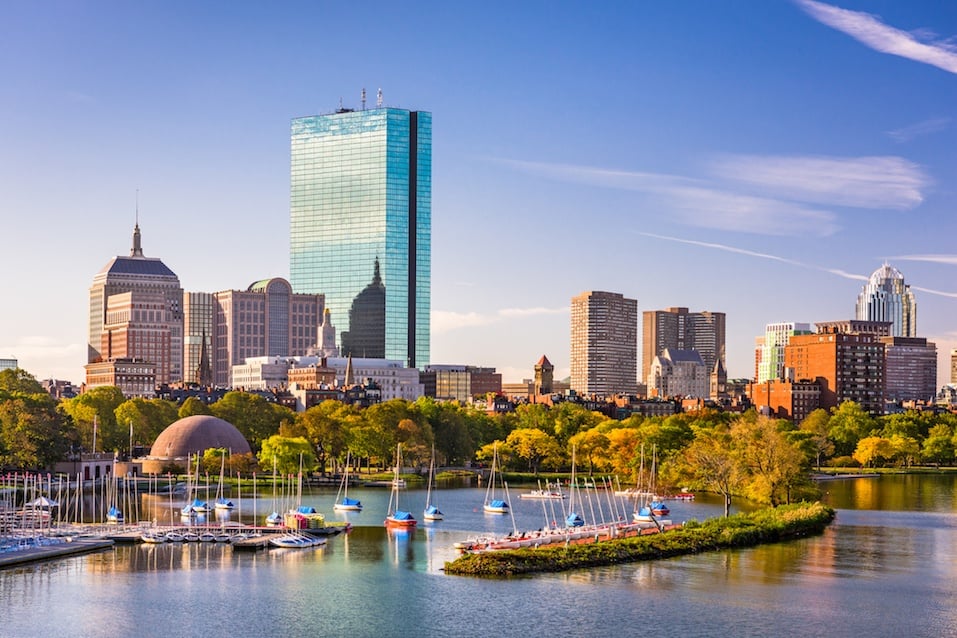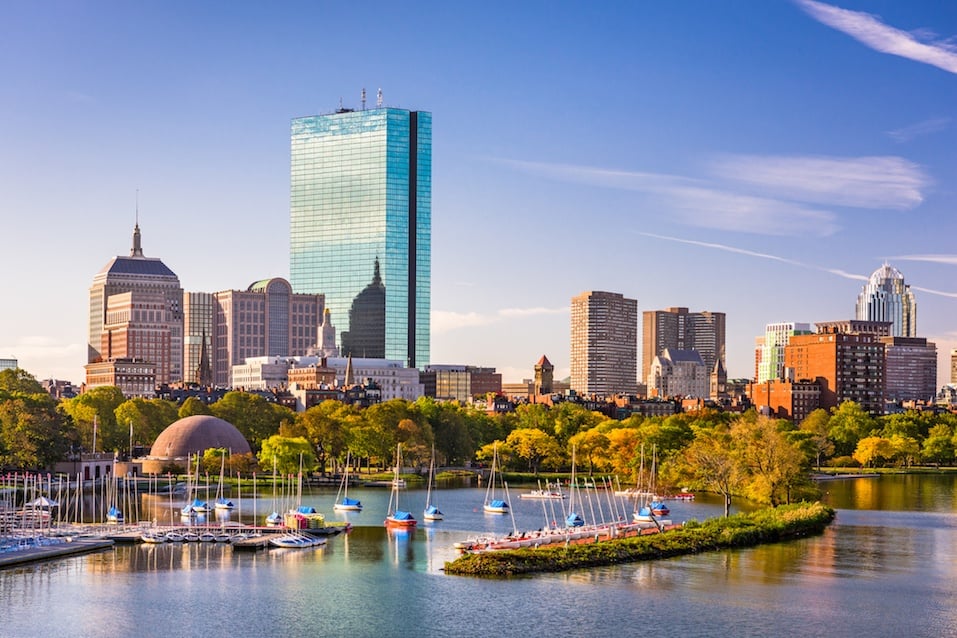 Slogans: It's All Here, Make It Yours; The Spirit of America 
Is it all in Massachusetts? Possibly. Home to Boston, a slew of colleges, beaches, and some of the prettiest views for leaf-peepers, Massachusetts is the kind of place you plan on visiting and somehow wind up with a mortgage in the suburbs. But it's ok – you could do worse.
Next: Michigan

22. Michigan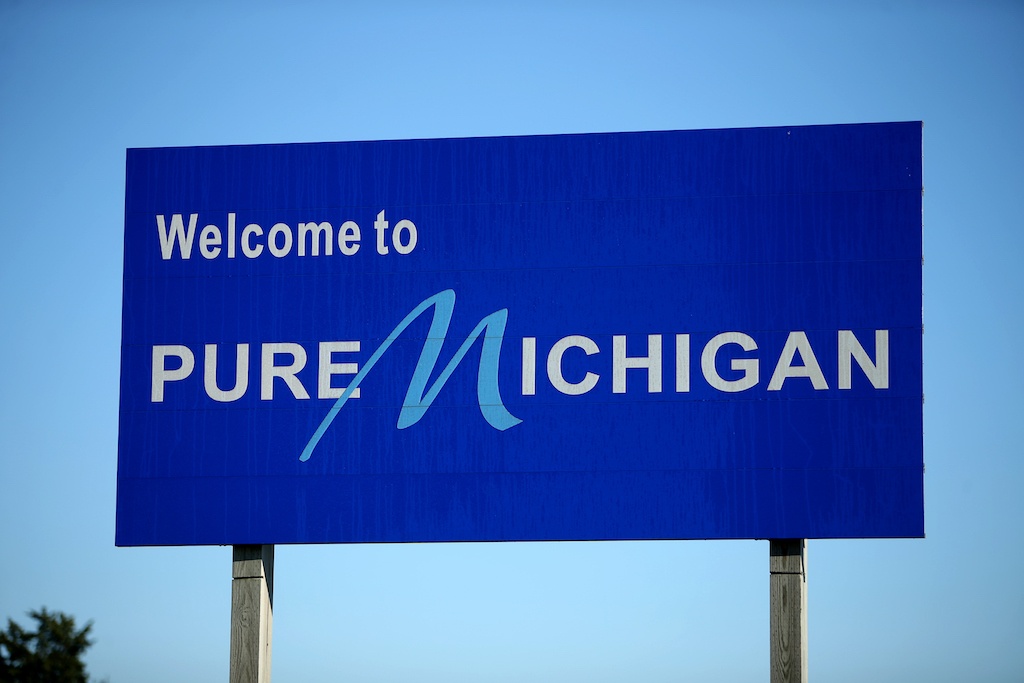 Slogans: Pure Michigan, (formerly) Great Lakes, Great Times; More To See; Water/Winter Wonderland
Is it Michigan, or is it South Canada? Many Michiganians take pride in their Canadian connection and how sometimes it really is better to order pizza from across the border. Detroit may have seen better days, but they're coming back – any day now. Also, Michigan is shaped like a mitten and that's adorable.
Next: Minnesota

23. Minnesota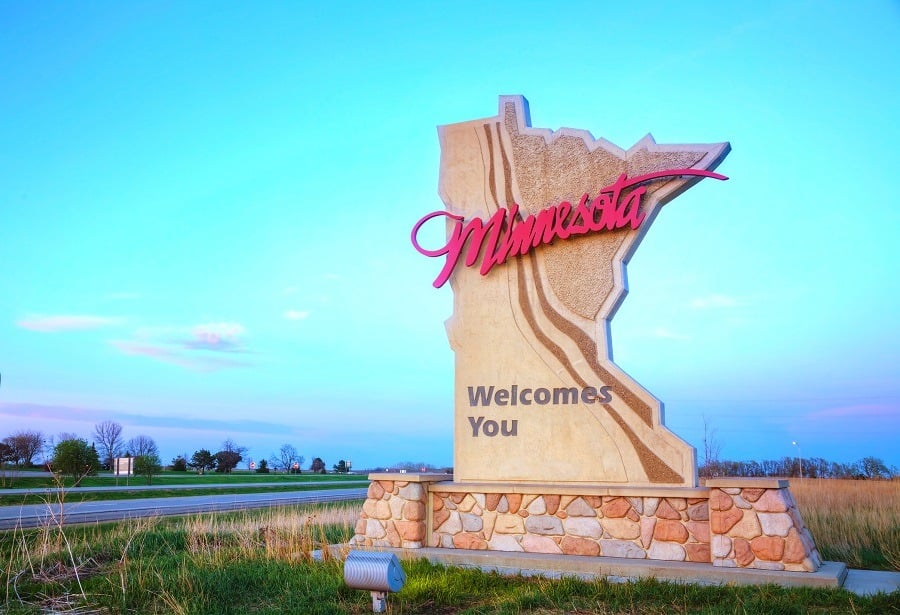 Slogans: Explore Minnesota; Land of 10,000 Lakes 
People in Minnesota are incredibly nice – almost too nice, if that's possible. But don't think that just because you saw Fargo, you understand everything there is to know about Minnesota — especially since that movie is based in North Dakota, which isn't the same thing. To experience the beauty of Minnesota (like all those lakes), you just need to visit.
Next: Mississippi

24. Mississippi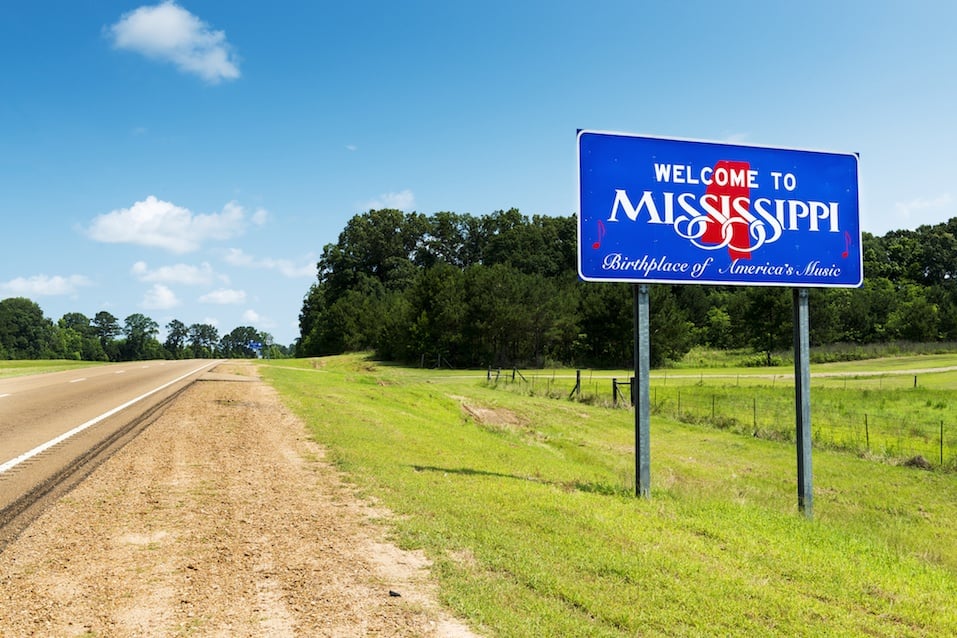 Slogans: Feels Like Coming Home, The South's Warmest Welcome, The Magnolia State
Get into a Mississippi state of mind by listening to some blues and fixing up some biscuits and gravy. You may not have known that this state had a Joanna Gaines connection, but it does: the official state tree is the Magnolia, just like the blossom is the official state flower.
Next: Missouri

25. Missouri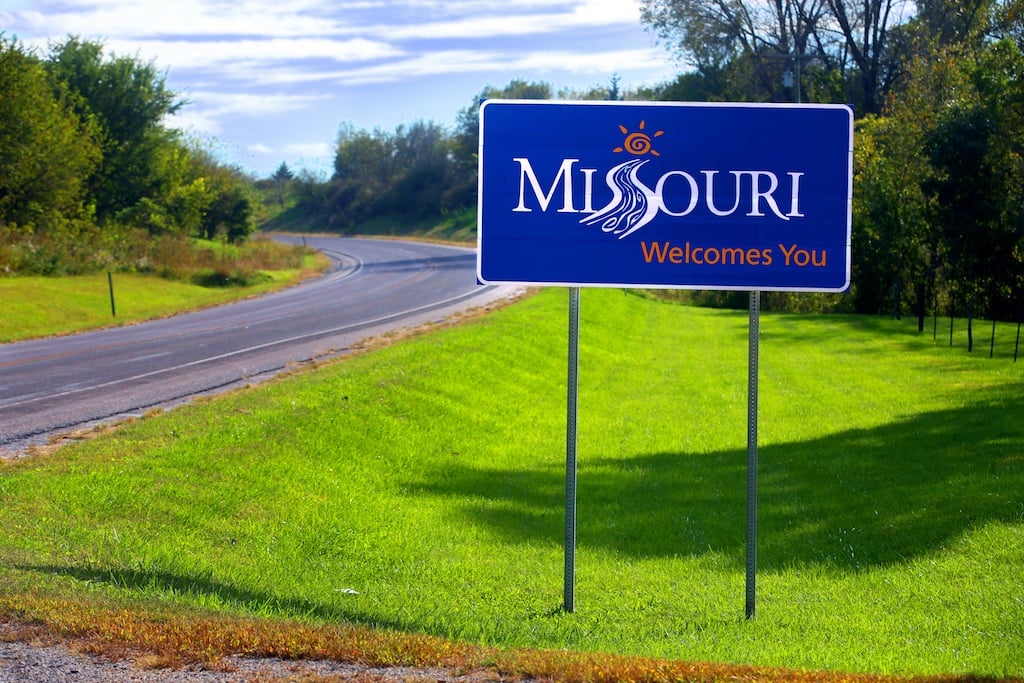 Slogans: Where the Rivers Run, Show-Me State
There are a lot of rivers running through Missouri, that's for sure. But why is it called the "Show Me State?" That's a bit of history.
In 1899, Rep. Willard D. Vandiver said, "Frothy eloquence neither convinces nor satisfies me. I'm from Missouri. You've got to show me." It's a good way to live, and that's how they do it in Missouri.
Next: Montana

26. Montana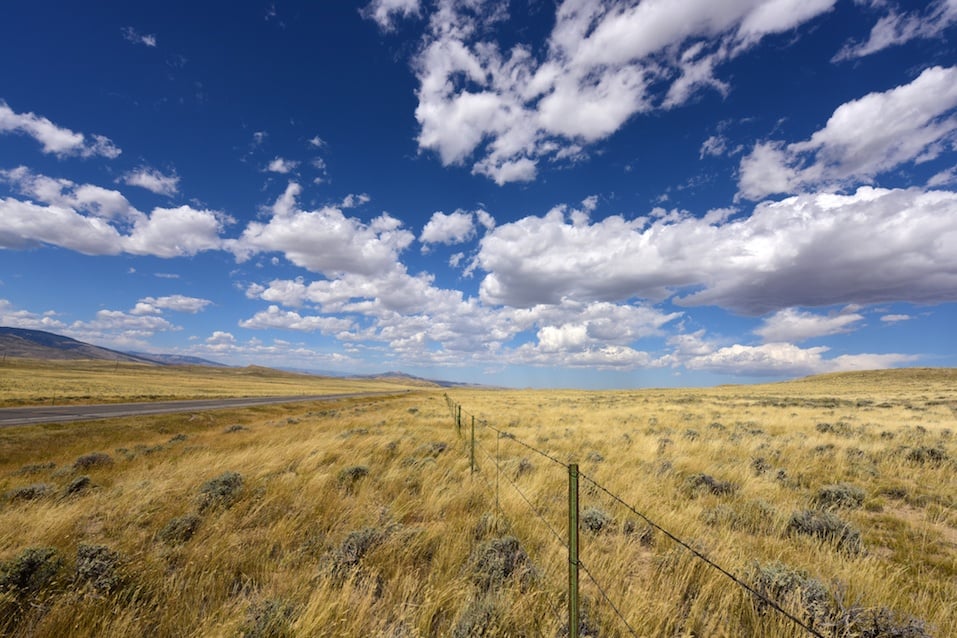 Slogans: Big Sky Country, The Treasure State
Have you ever seen the stars? No, like really seen them light up the night sky without light pollution from the city? If not, it's time to take a trip to Montana, where you're sure to find big sky country like you've never seen before.
Next: Nebraska

27. Nebraska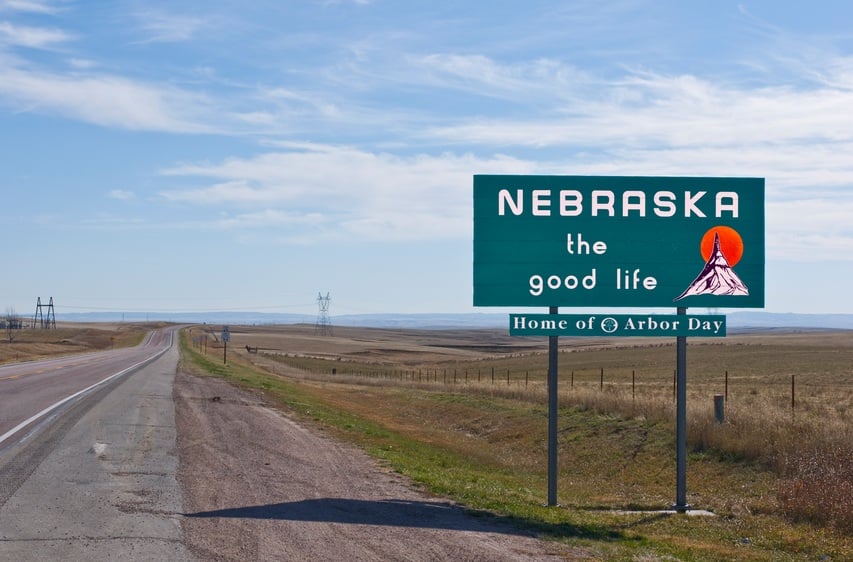 Slogans: Visit Nebraska. Visit Nice, Nebraska Nice, The Good Life
In Nebraska, it's all about being nice. They're incredibly proud of how nice they are – so proud that they made it into a slogan. The only way to find out if they're serious or not is to take a trip there, right?
Next: Nevada

28. Nevada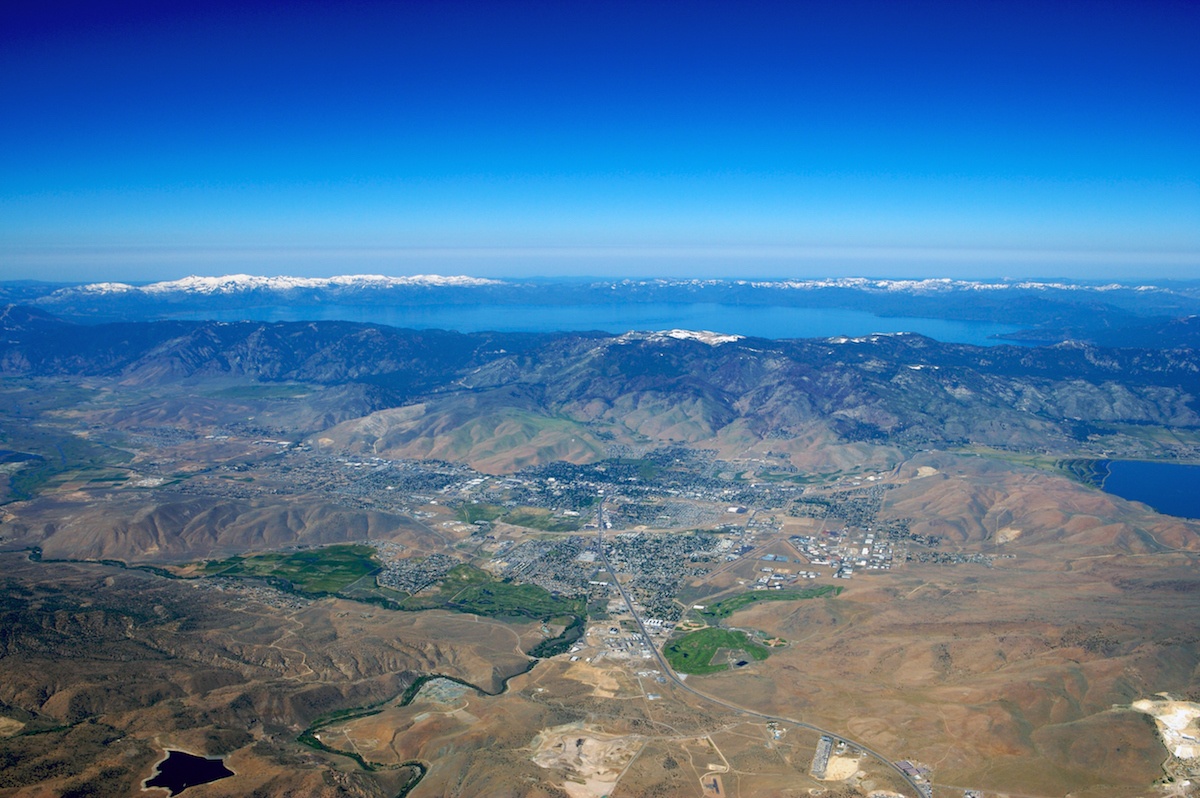 Slogans: A World Within. A State Apart; Battle Born; The Silver State; Home Means Nevada
There's more to Nevada than deserts and gambling. In fact, if the slogan tells any truth, Nevada contains an entire world inside that's unlike anything else in the world. Anyone who's been to Vegas can affirm that they're absolutely right.
Next: New Hampshire

29. New Hampshire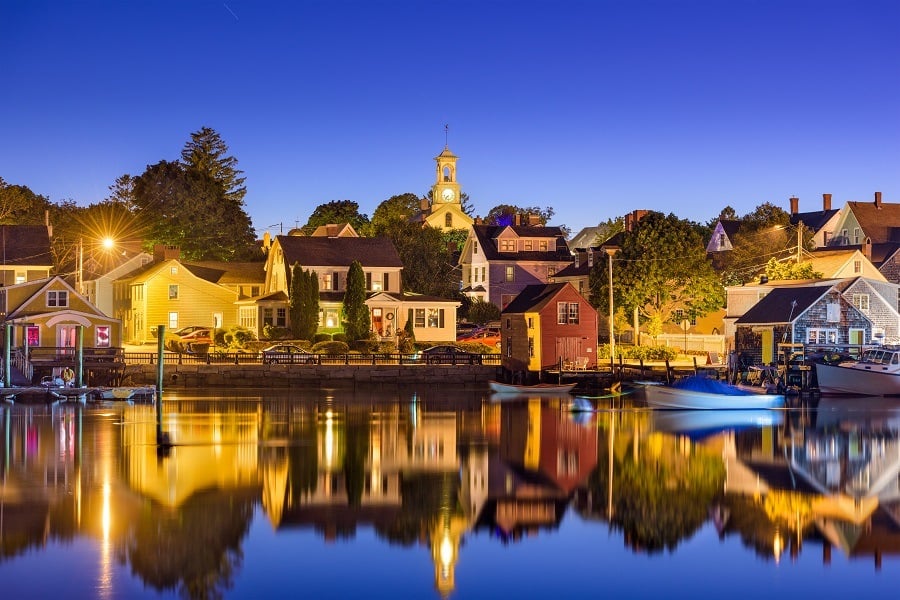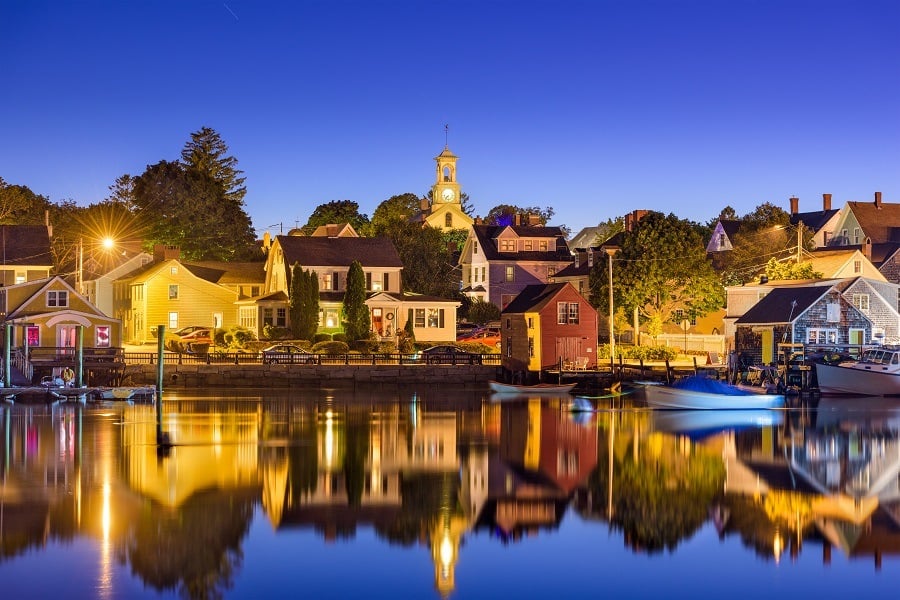 Slogans: Live Free or Die
If there was a contest for the best state slogan, no doubt New Hampshire would win the prize. Live free. Or DIE. It's dramatic, emphatic, and leaves no room for interpretation. It sounds like something a Founding Father or perhaps a character on Sons of Anarchy might say. Either way, it's so New Hampshire.
Next: New Jersey

30. New Jersey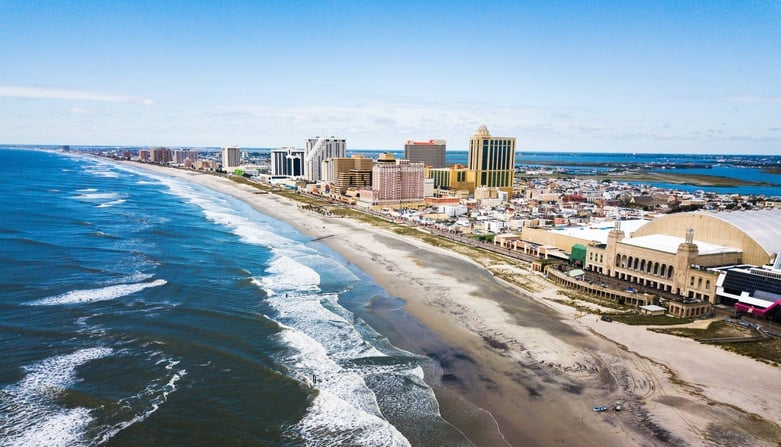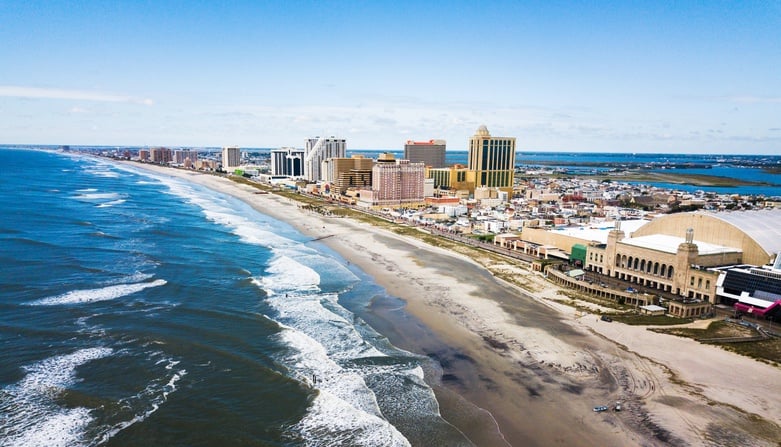 Slogans: The Garden State, Liberty & Prosperity 
There are many different regions of New Jersey and each one contains very different groups of people. Anyone who believes that the Jersey Shore residents have any resemblance to the folks who reside in the rural middle of the state or the commuters paying a fortune to live in ritzy North Jersey enclaves, they are sorely mistaken. That they didn't come up with a more interesting slogan is just a missed opportunity.
Next: New Mexico

31. New Mexico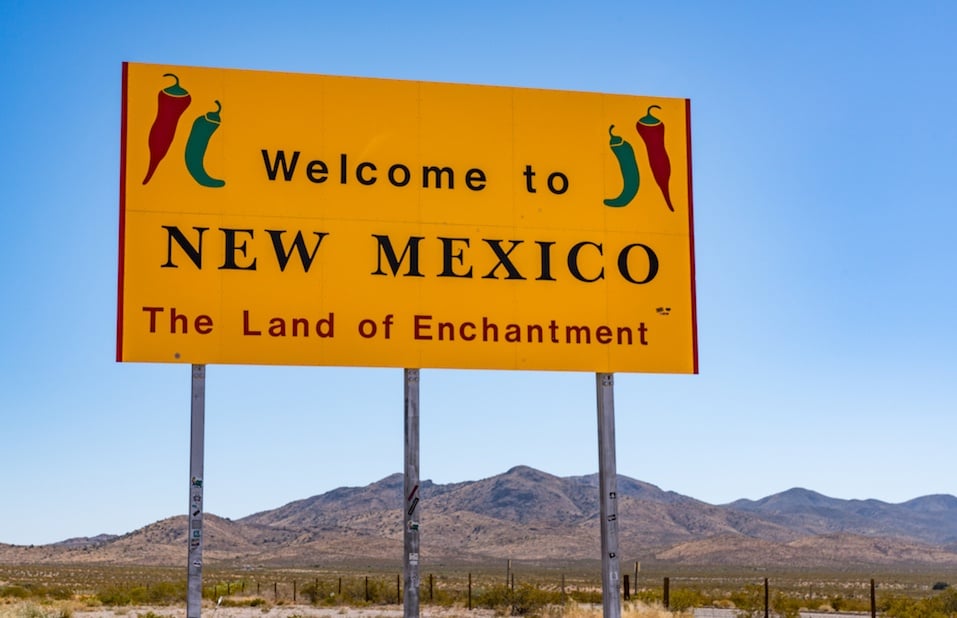 Slogans: Adventure That Feeds the Soul, Land of Enchantment, New Mexico True
Colorful handmade blankets and really delicious Mexican food find their home in New Mexico. It's the kind of place where you should consider retiring if the humidity of Florida seems like a bit much but you're not content to stay where you are. Once you try the hot sauce, you'll never want to leave.
Next: New York

32. New York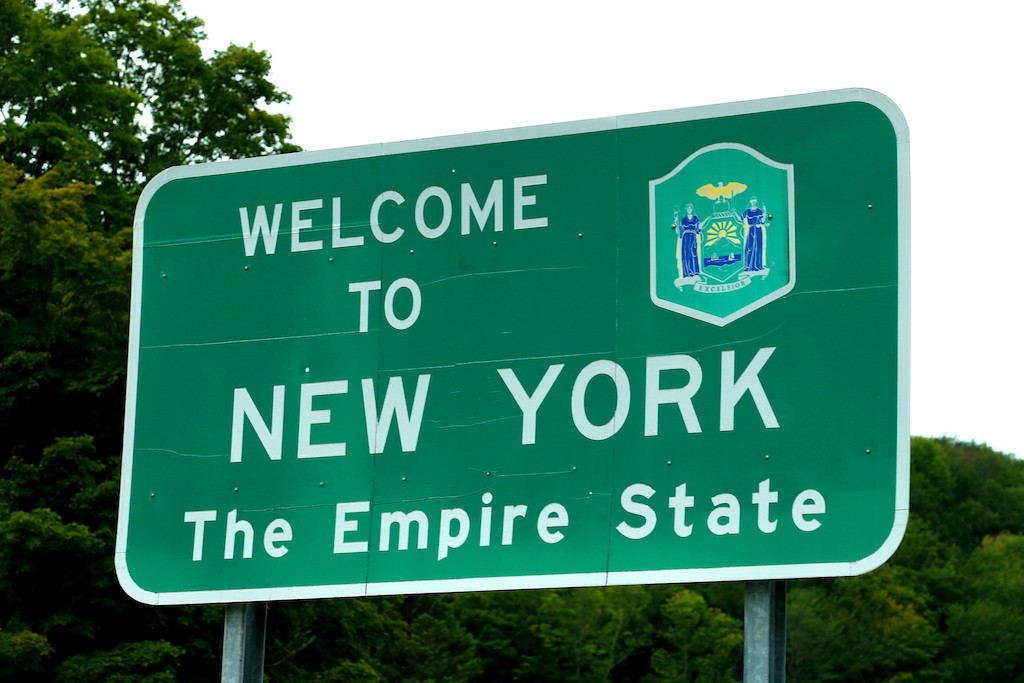 Slogans: I Love New York, The Empire State, State of Opportunity
There's New York City, which needs no explanation, and then there's "upstate New York," which is everything else. You'll be amazed at all the natural wonders you can find outside city limits. So whether you're more of a city person or a country adventurer, don't be surprised when you find yourself thinking, "Wow, I LOVE New York."
Next: North Carolina

33. North Carolina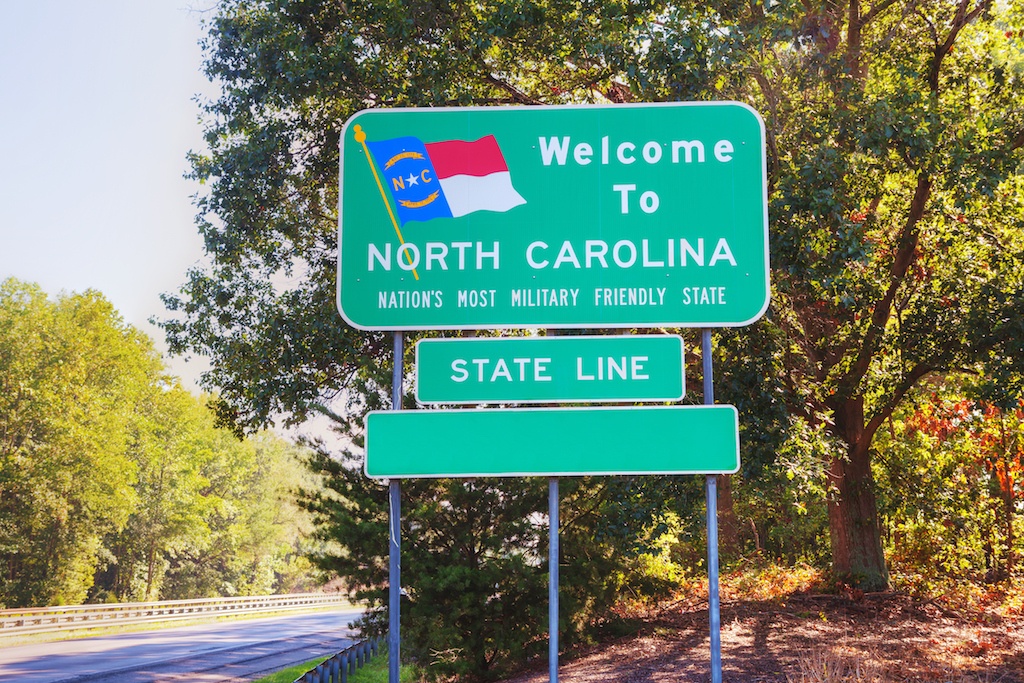 Slogans: A Better Place to Be, First in Flight, First in Freedom
Remember the Wright brothers from history class? Without them, we may not have air travel. Or maybe we would but North Carolina wouldn't have this particular slogan. They also have beaches, mountains, rivers, lakes, and any other natural beauties your heart may desire.
Next: North Dakota
34. North Dakota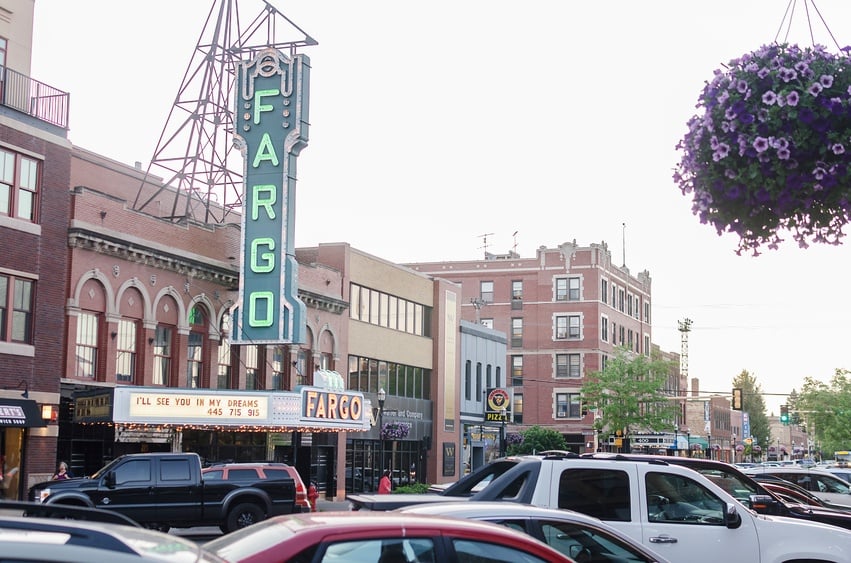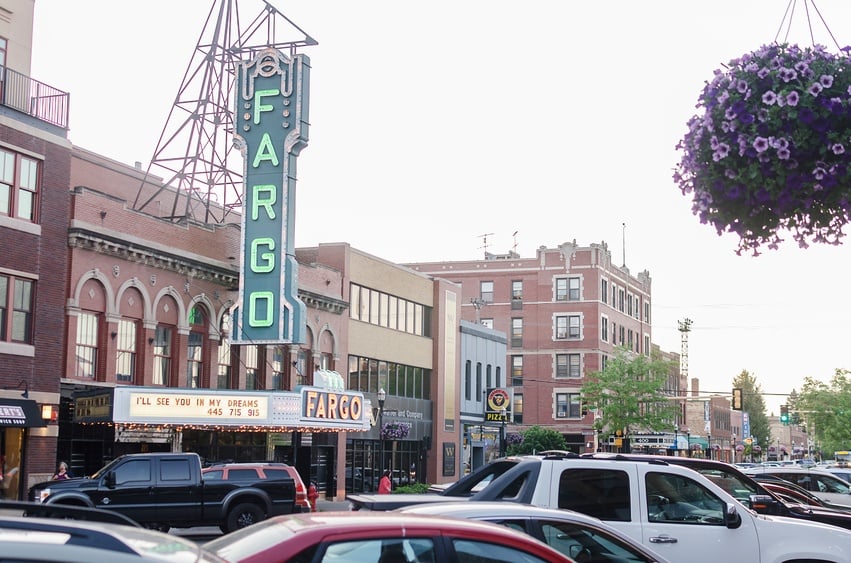 Slogans: Start Your Journey to Legendary, Discover the Spirit
When you're at home on the range. When you don't mind driving several hundred miles between landmarks and you appreciate the cold. When you're obsessed with birding. When you're touring national or state parks. That's when you go to North Dakota.
Next: Ohio

35. Ohio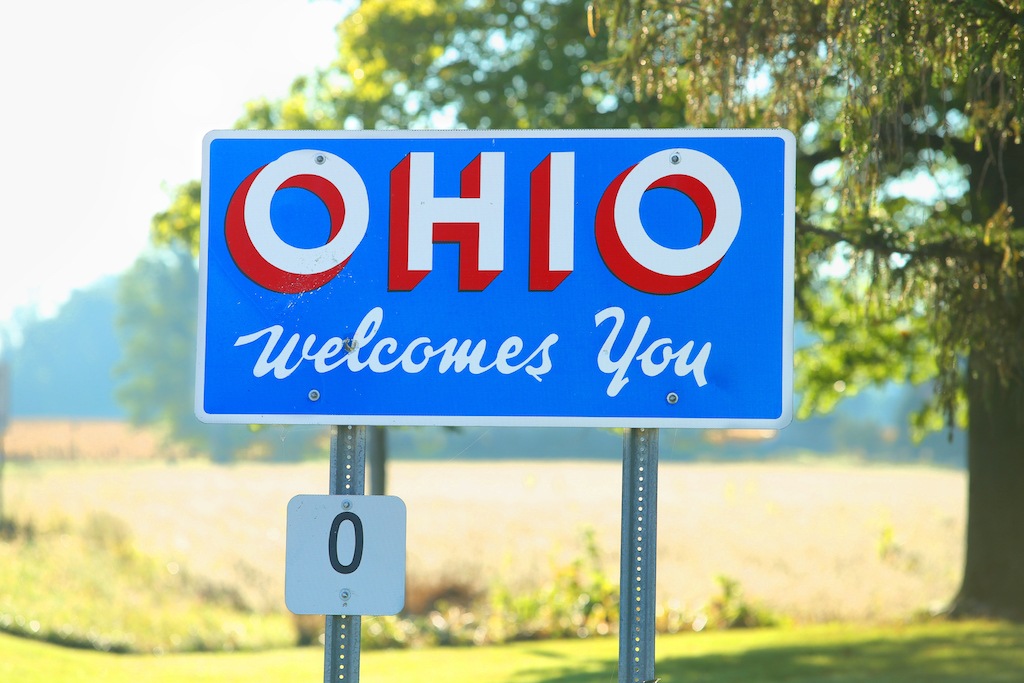 Slogans: Find It Here, So Much to Discover, Birthplace of Aviation, The Heart of It All
Ohio is one of those states that has everything you could want along with a generous helping of polite behavior. There are bona fide cities like Cleveland and Cincinnati, sleepy suburbs, lakes and rivers for exploring, amusement parks for thrill-seekers, and all four seasons. Sometimes in the same day.
Next: Oklahoma

36. Oklahoma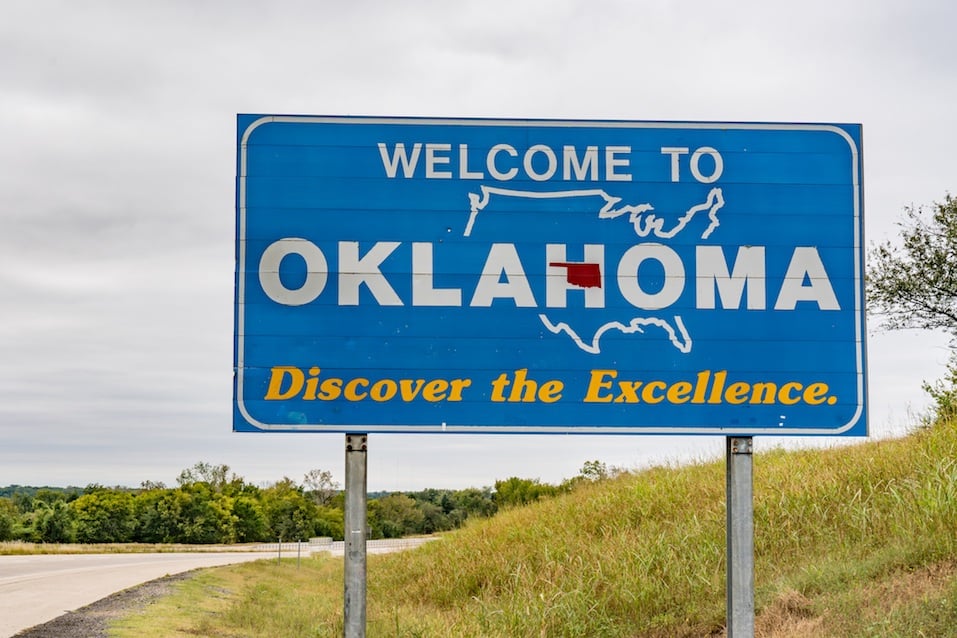 Slogans: Oklahoma is OK, Native America
You know what, Oklahoma really is OK. It's more than OK. It's a place where people still wear cowboy boots and think the waving wheat sure smells sweet when the wind comes right before the rain. One visit and you'll know – it's Oklahoma or it's nothing at all.
Next: Oregon

37. Oregon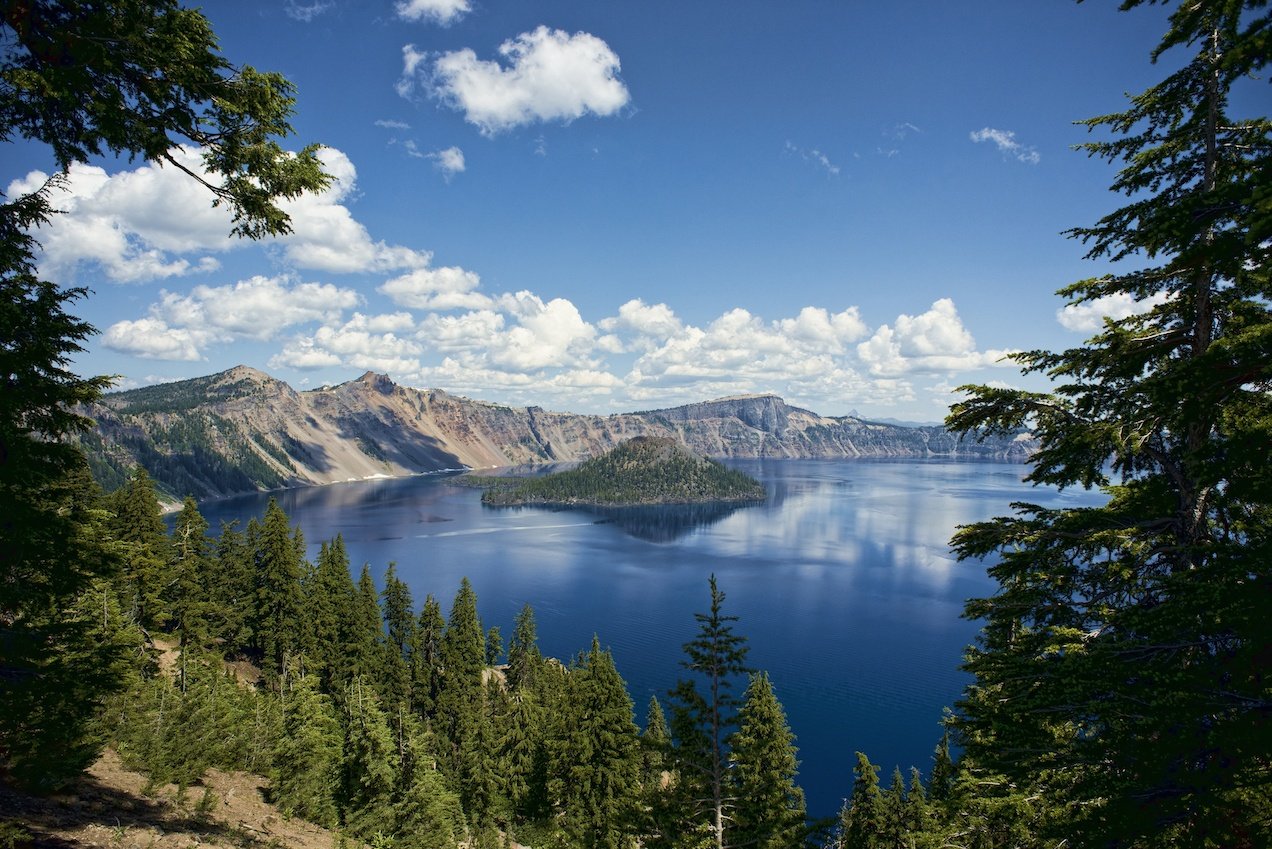 Slogans: We Like It Here. You Might Too; We Love Dreamers; Things Look Different Here, Pacific Wonderland
Oregon is like the popular kid in school if that kid was a state. Their slogan proves it – it makes you want to visit because they're not trying too hard. In fact, they're not trying at all, which makes them even more enticing. Come on, didn't all the cool kids from your high school class eventually move to Portland?
Next: Pennsylvania

38. Pennsylvania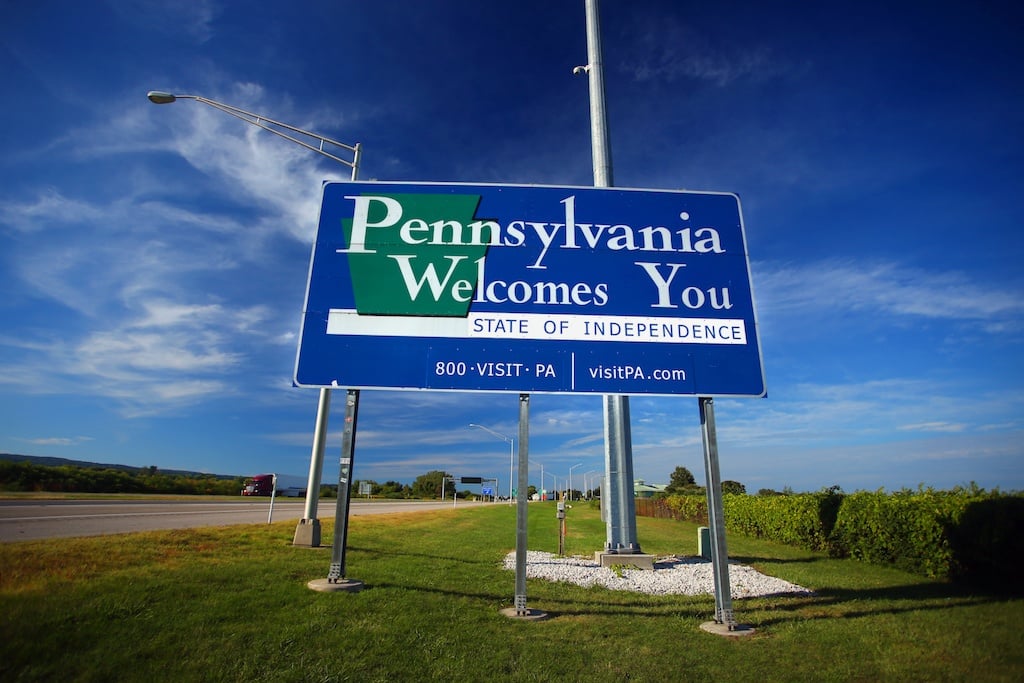 Slogans: Pursue Your Happiness, State of Independence, Memories Last a Lifetime, You've Got a Friend in Pennsylvania, America Starts Here
It's more than just Amish country. No, seriously. But even if Pennsylvania only had an Amish population, that would be fine too, because have you ever tasted their homemade baked goods? Truly exceptional. Also, Philadelphia, where America was literally founded. That's kind of important.
Next: Rhode Island

39. Rhode Island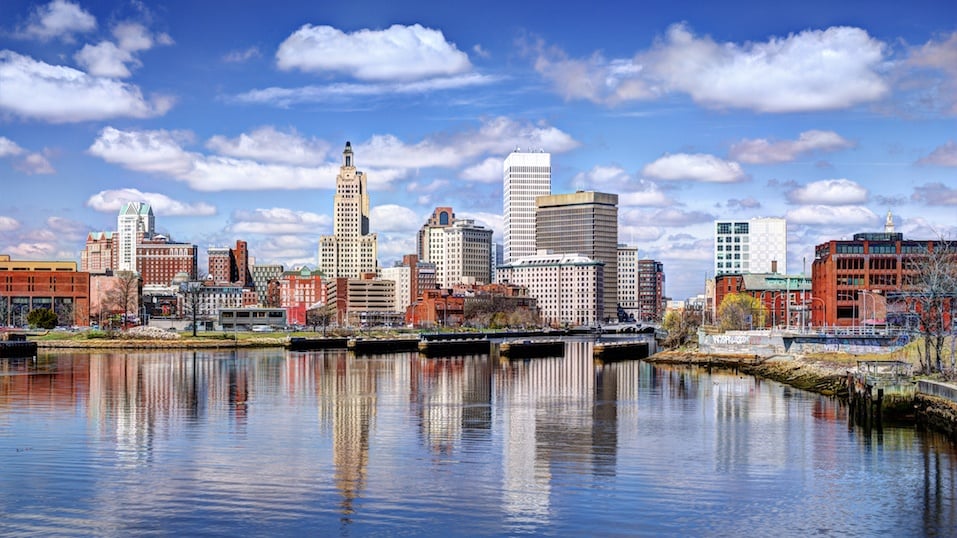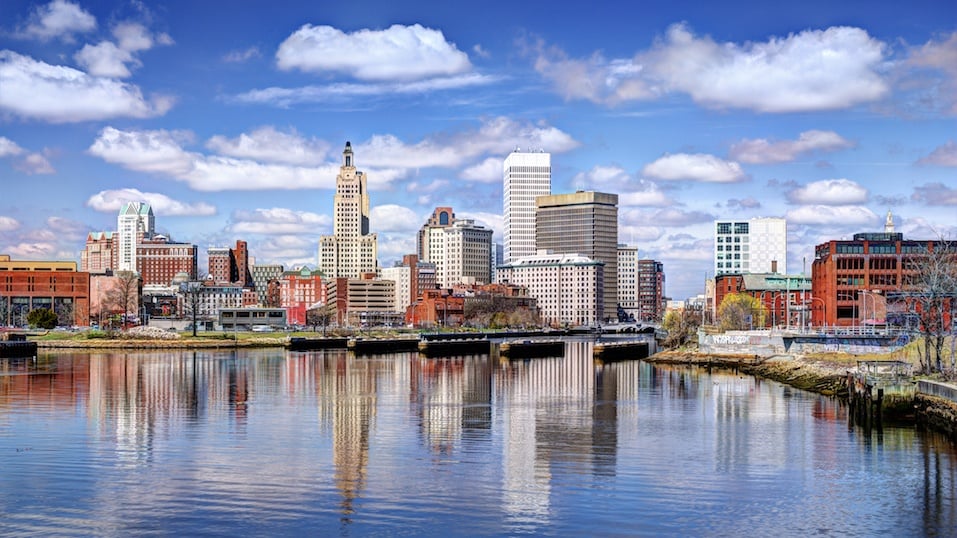 An attempt to change Rhode Island's slogan to "Cooler and Warmer" led to swift and brutal social media backlash and the resignation of the appointed chief marketing officer. Their intention was to say people are doing "cool" things, but they are warmer and friendlier than some other New England states. The people didn't get it. The Ocean State lives on.
Next: South Carolina

40. South Carolina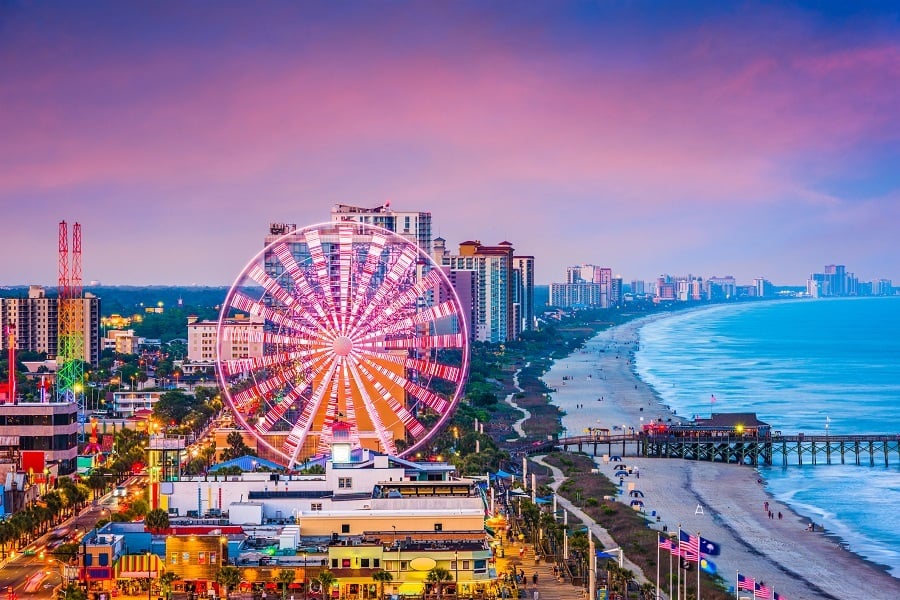 Slogans: While I Breathe, I Hope, Smiling Faces. Beautiful Places
Did South Carolina rip off South Dakota for their slogan, or vice versa? The world may never know. But it also doesn't matter, because those beautiful beaches are some of the best-loved vacation spots on the Eastern seaboard. Once you visit places like Hilton Head Island and Myrtle Beach once, you'll never want to go anywhere else.
Next: South Dakota

41. South Dakota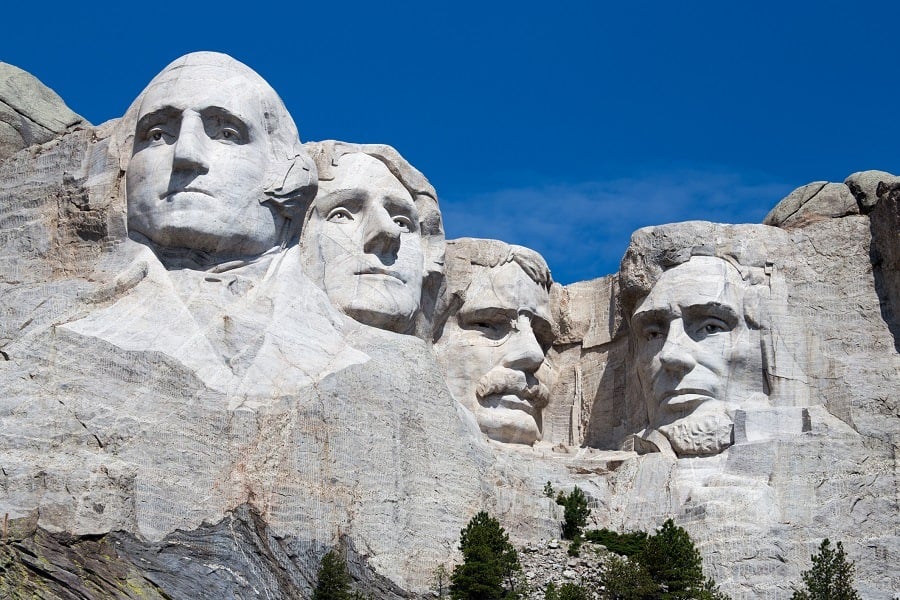 Slogans: Great Faces. Great Places.
Deep in the Black Hills of South Dakota, you'll find plenty of hiking and adventure. Home to Badlands National Park, South Dakota also has the Great Faces of former presidents carved into a massive mountain. But whether you come for Mount Rushmore or not, SD has so much to explore.
Next: Tennessee

42. Tennessee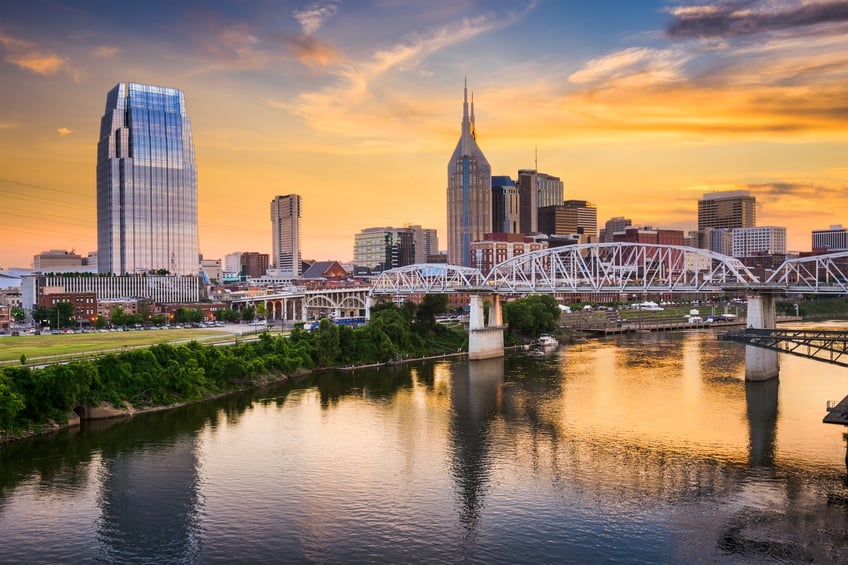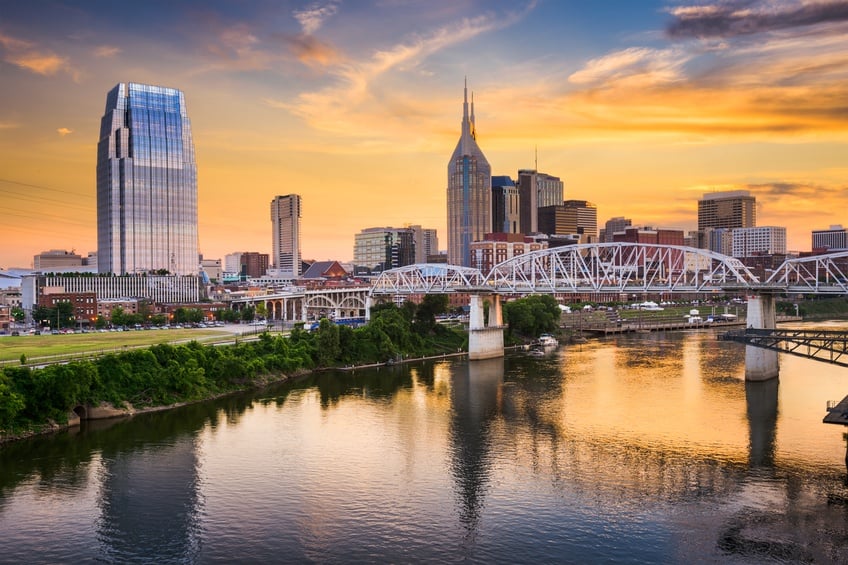 Slogans: The Volunteer State, The Stage Is Set For You, Sounds Good to Me, Follow Me To Tennessee
"Sounds Good to Me" no doubt references the legendary music scene in Nashville and elsewhere in the great state of Tennessee. Mountains? Yes. Music? Absolutely. Moonshine? Probably. You can find exactly what your heart wants in this stunning Southern state.
Next: Texas

43. Texas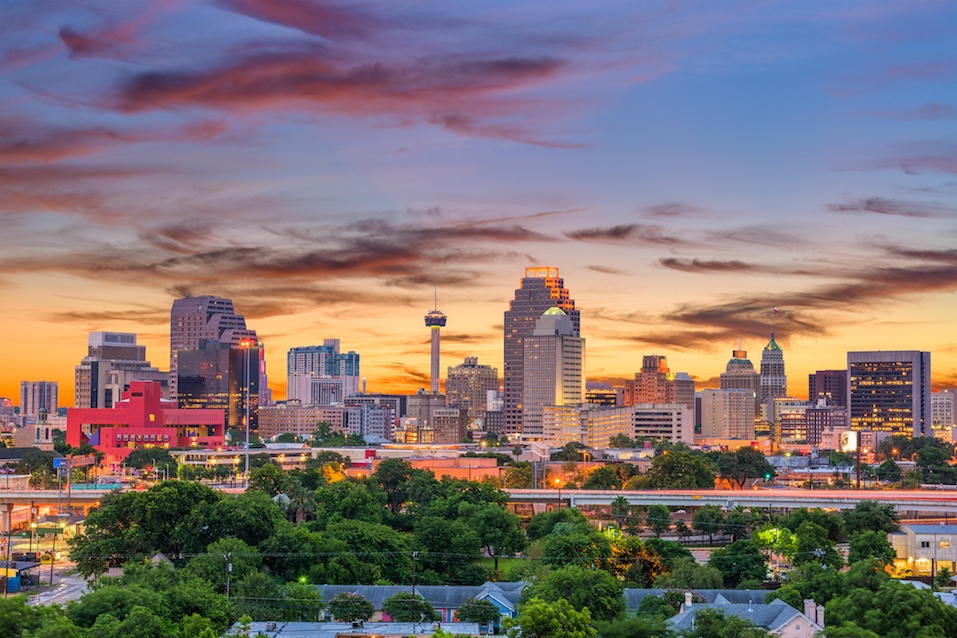 Slogans: It's Like a Whole Other Country, Don't Mess With Texas, Go Big or Go Home, The Lone Star State, The Great State of Texas
Texas is less like a separate state and more like a completely different country – though they haven't technically seceded. Yet. Everything is bigger in Texas and everyone is proud to say they come from there. Planning a visit? You may never come back.
Next: Utah

44. Utah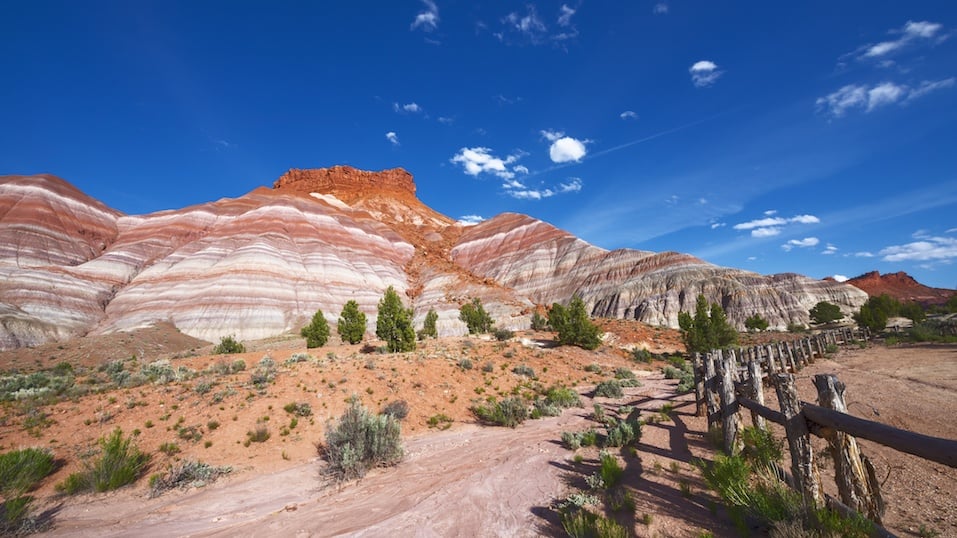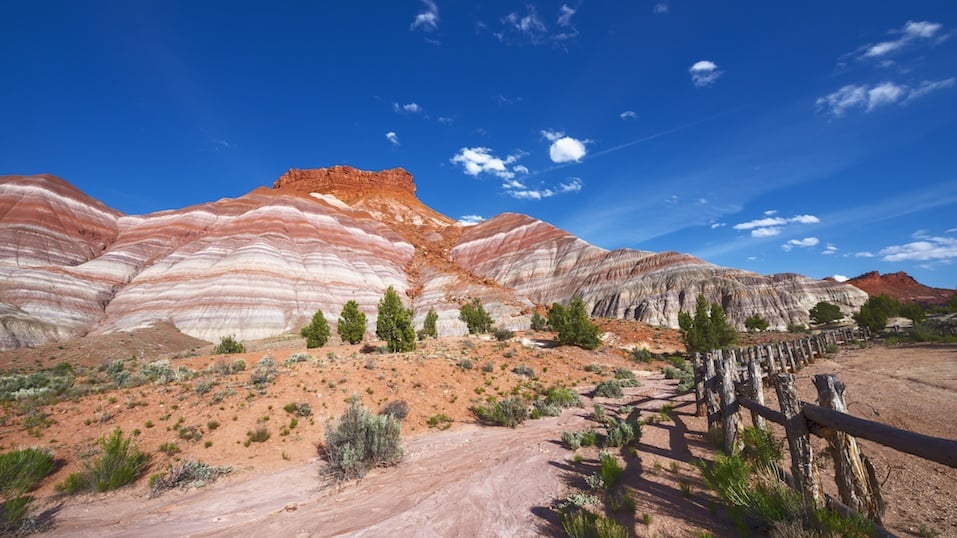 Slogans: Life Elevated, Greatest Snow on Earth, Beehive State, Utah! Where Ideas Connect
Greatest… snow? OK, then, Utah.
World-class skiing finds a home in the mountains of Utah, and the residents are clearly proud of their wintertime heritage. If you love skiing, hiking, biking, a bunch of National Parks, and vast expanses of desert, you're going to want to see this.
Next: Vermont

45. Vermont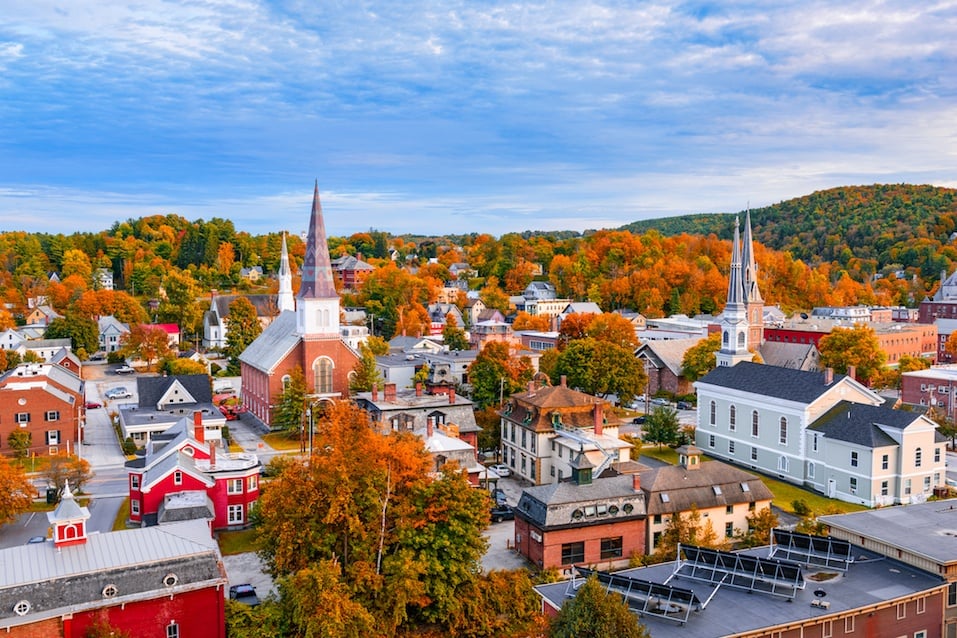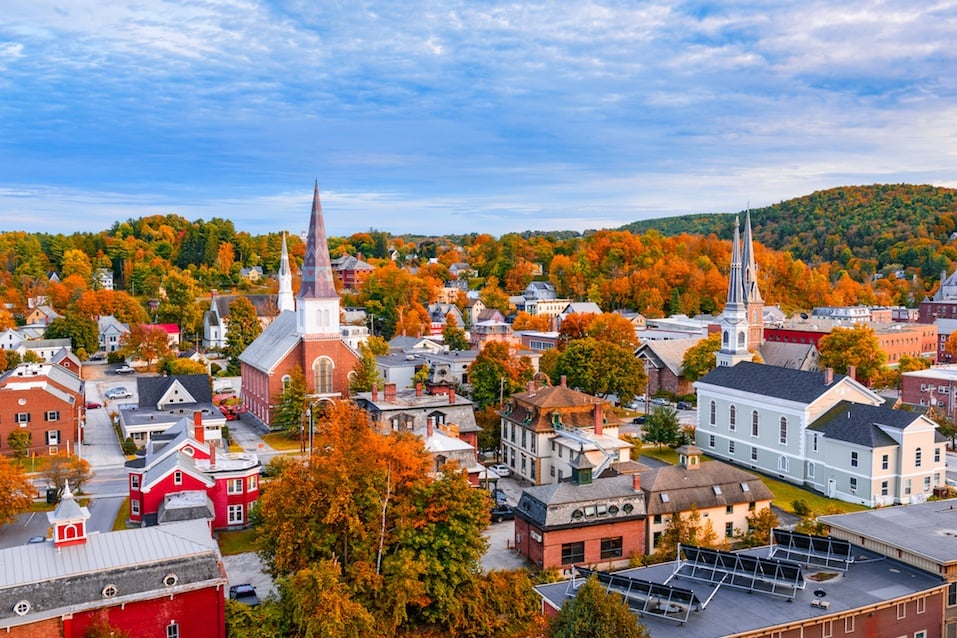 Slogans: Vermont, Naturally, The Green Mountain State, Freedom and Unity, See Vermont
When you want pure maple syrup to pour on top of your Ben & Jerry's ice cream, just head to Vermont. They're the best state for skiing on the East side of the country because they get a metric ton of snow every year. There's plenty of natural beauty and just the right amount of hipster pretention in Vermont.
Next: Virginia

46. Virginia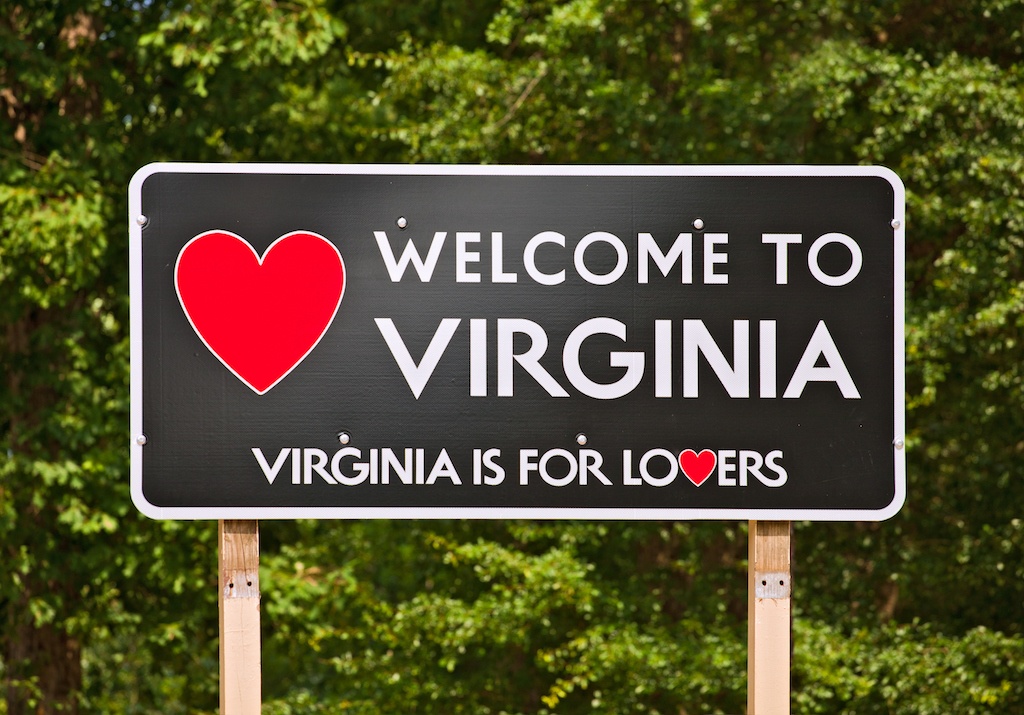 Slogans: Virginia is for Lovers
Some people think that Virginia's state slogan contains a bit of innuendo while others realize it's probably not meant to be taken literally. Either way, Virginia has many parts – political types commuting to DC and more rustic establishments that help you get back to nature, whether you like it or not.
Next: Washington

47. Washington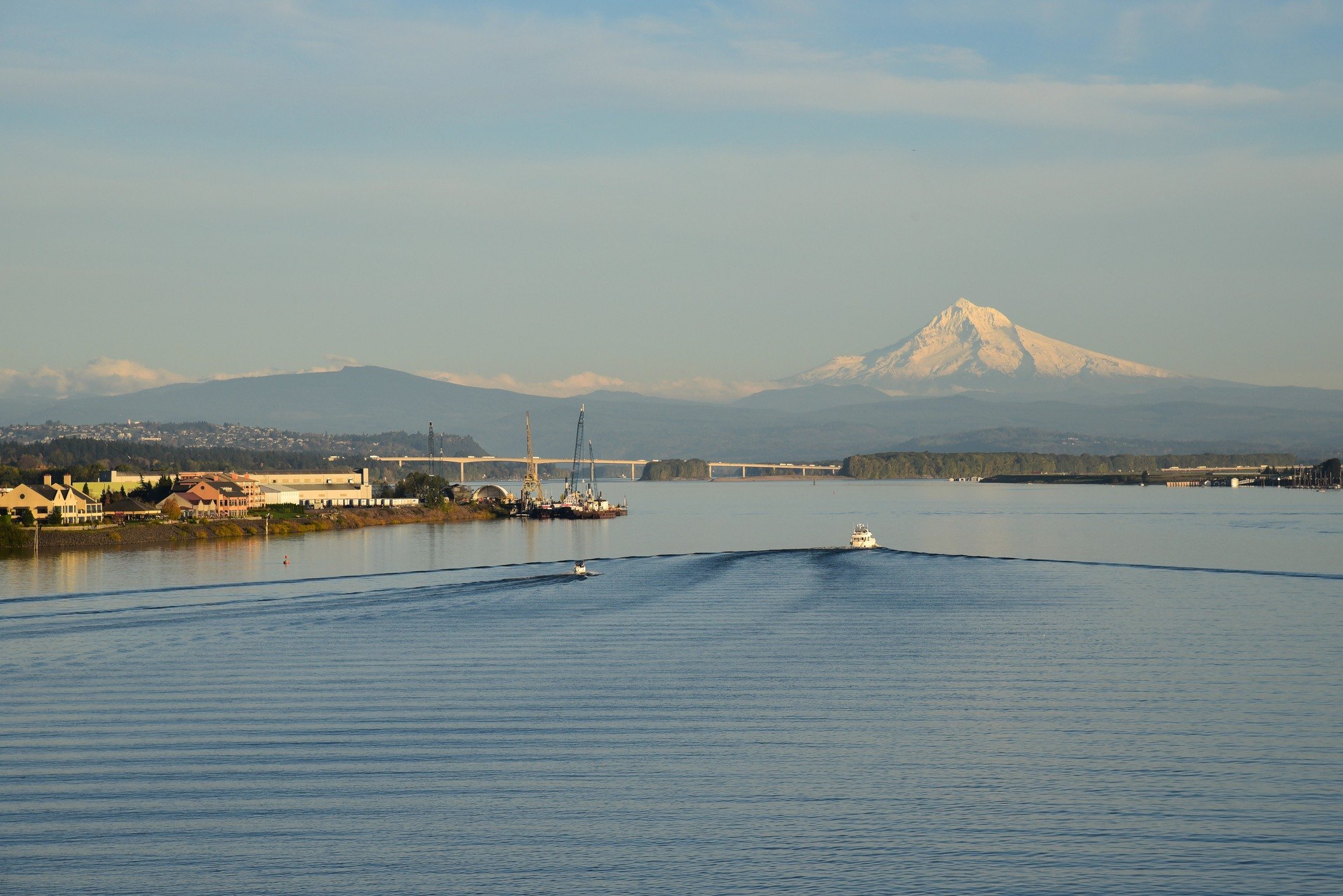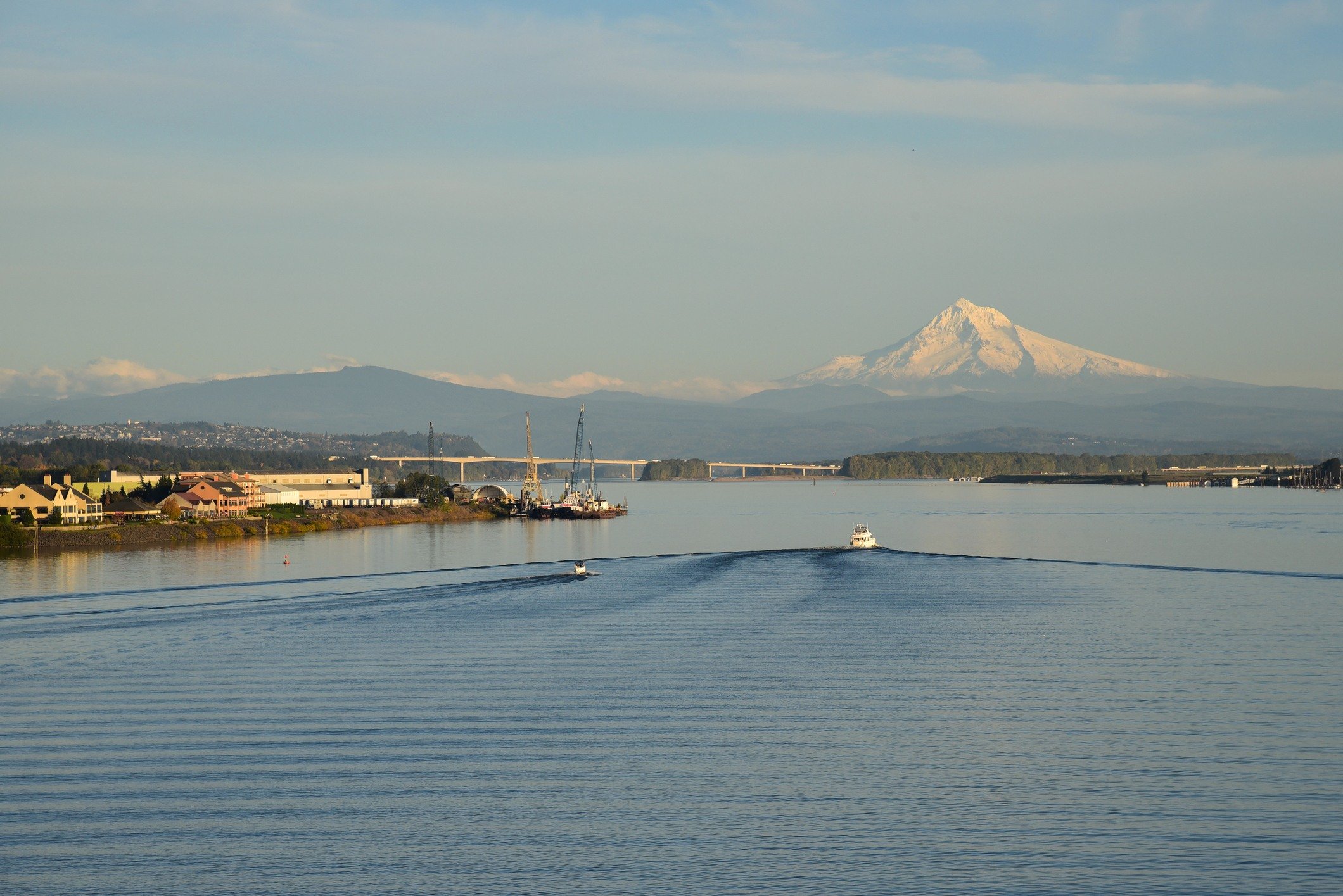 Slogans: Washington: The State, SayWA!, Experience Washington, The Evergreen State
The thing about Washington the state is that it's nowhere near Washington DC in the physical or psychological sense. And yes, it rains a lot in Seattle, but that just makes everyone appreciate the sunny days that much more. It's all about balance.
Next: West Virginia

48. West Virginia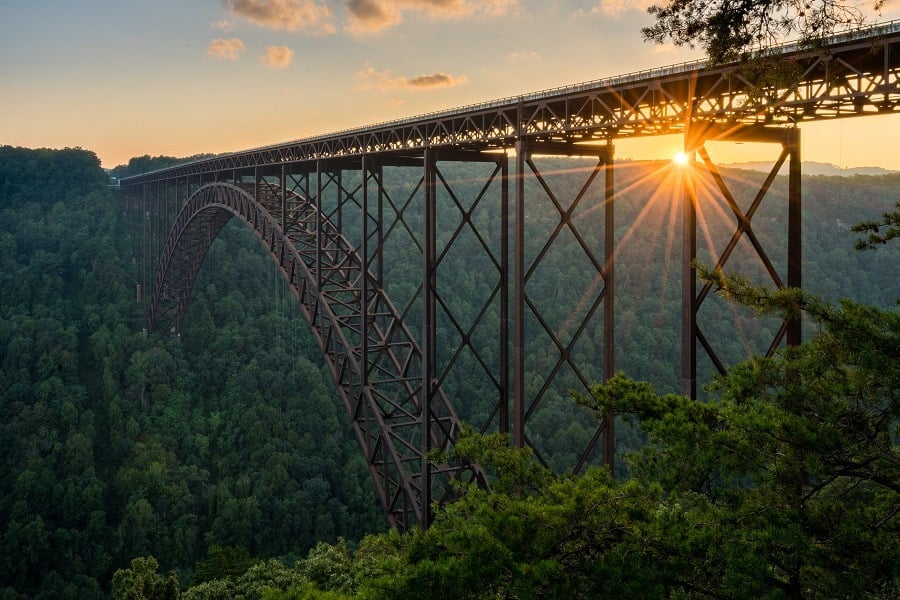 Slogans: Wild, Wonderful West Virginia, Wild and Wonderful, Almost Heaven
West Virginia may not be the first place you think of when you're dreaming up your next vacation – but that could be a mistake. Not all stereotypes are true, and you may be surprised to find all the things there are to do in this Southern state. Harpers Ferry, Charleston, New River Gorge National Park… it's all wild and wonderful in West Virginia.
Next: Wisconsin

49. Wisconsin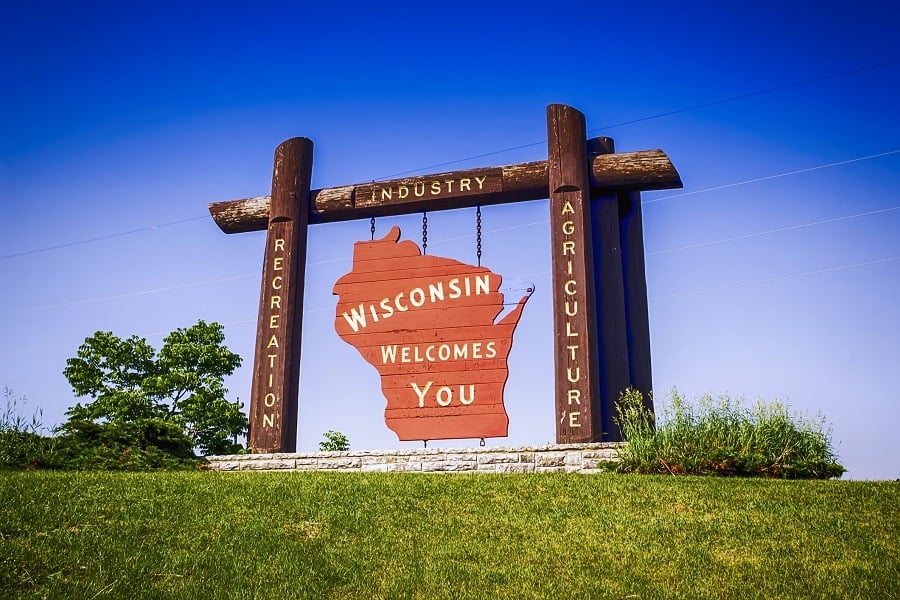 Slogans: Stay Just a Little Bit Longer, America's Dairyland, You're Among Friends
It's truly unfortunate that's Wisconsin's slogan isn't, "Say cheese!" This dairy capital of the country is also responsible for some of the most delicious dairy products, like cheese. So much delicious cheese. Truly, what else do you need to know?
Next: Wyoming

50. Wyoming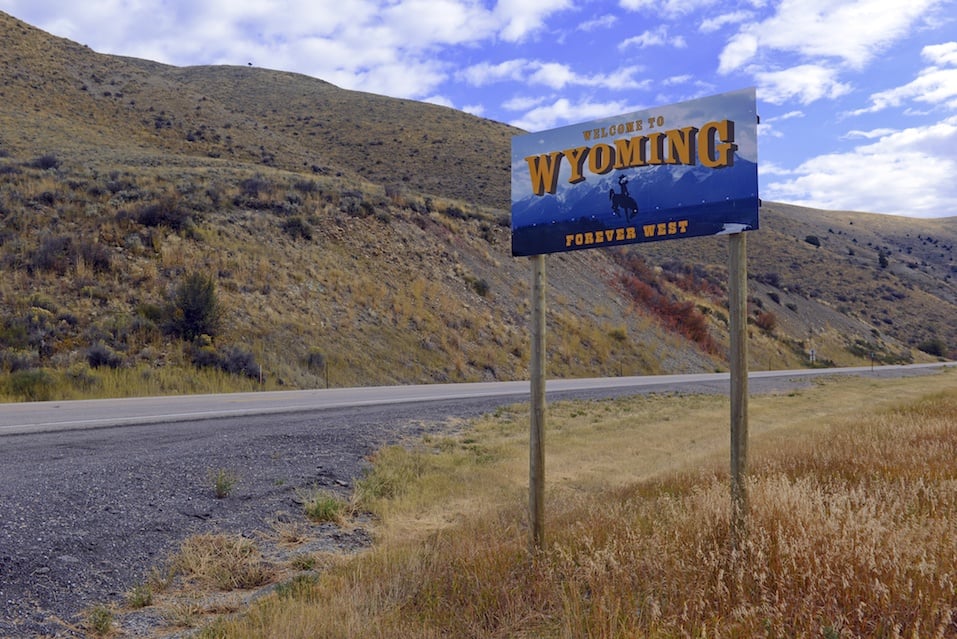 Slogans: That's Wyoming, Forever West, Like No Place on Earth
Without Wyoming, we wouldn't have Yellowstone National Park. Or Old Faithful. Or Grand Teton National Park. Or Jackson ski resorts. Where would we be without Wyoming? Not as impressed with nature, that's for sure.