Donald Trump Actually Thought Owning This Ridiculous Food Brand Was a Good Idea
Love him or hate him, there's no denying Donald Trump has had a lot of ideas in his day. And plenty of those ideas have been total failures. Case in point: the defunct food brand backed by, none other than, The Donald (more on that at No. 8). And furthermore, Trump's not the only celebrity who's ever wanted a taste of the food-owning business.
So, before we get to the brand Trump actually thought was a good idea (spoiler alert: it wasn't), we'll take a look at some of the other food brands boasting a famous face and name.
1. Maria Sharapova: Sugarpova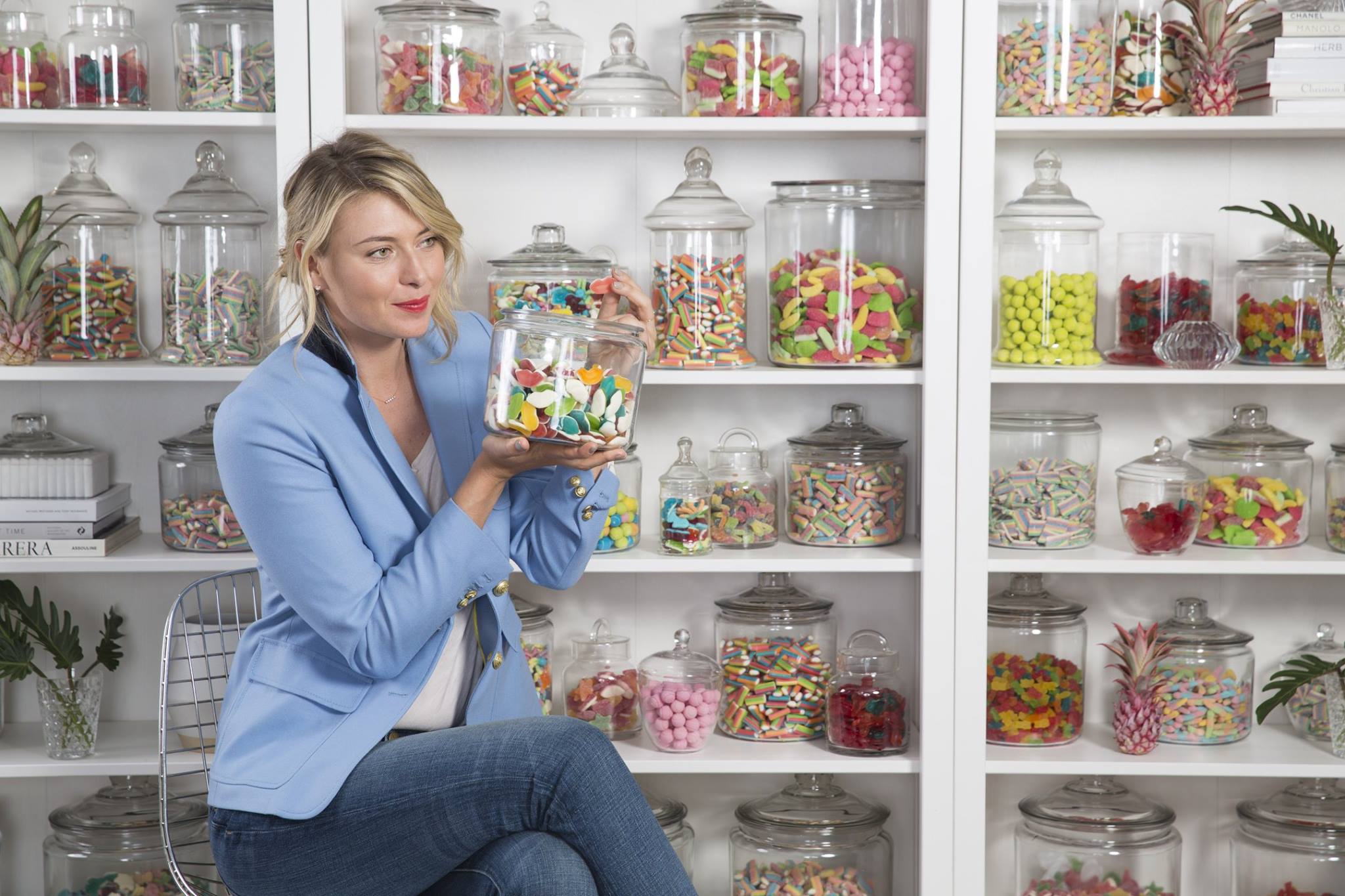 Surprised to hear Maria Sharapova has a candy brand? Well, don't be. Apparently, even successful tennis players need their sugar fix, too. And Sharapova, in particular, can't get enough of it.
According to the website, Sharapova "created her own candy business to offer an accessible bit of luxury interpreting classic candies in her own signature style." No word on whether a non-professional athlete would be able to consume the sweets without putting on a few extra pounds.
Next: A health-conscious mama puts her money where her mouth is.
2. Demi Moore: Happy Family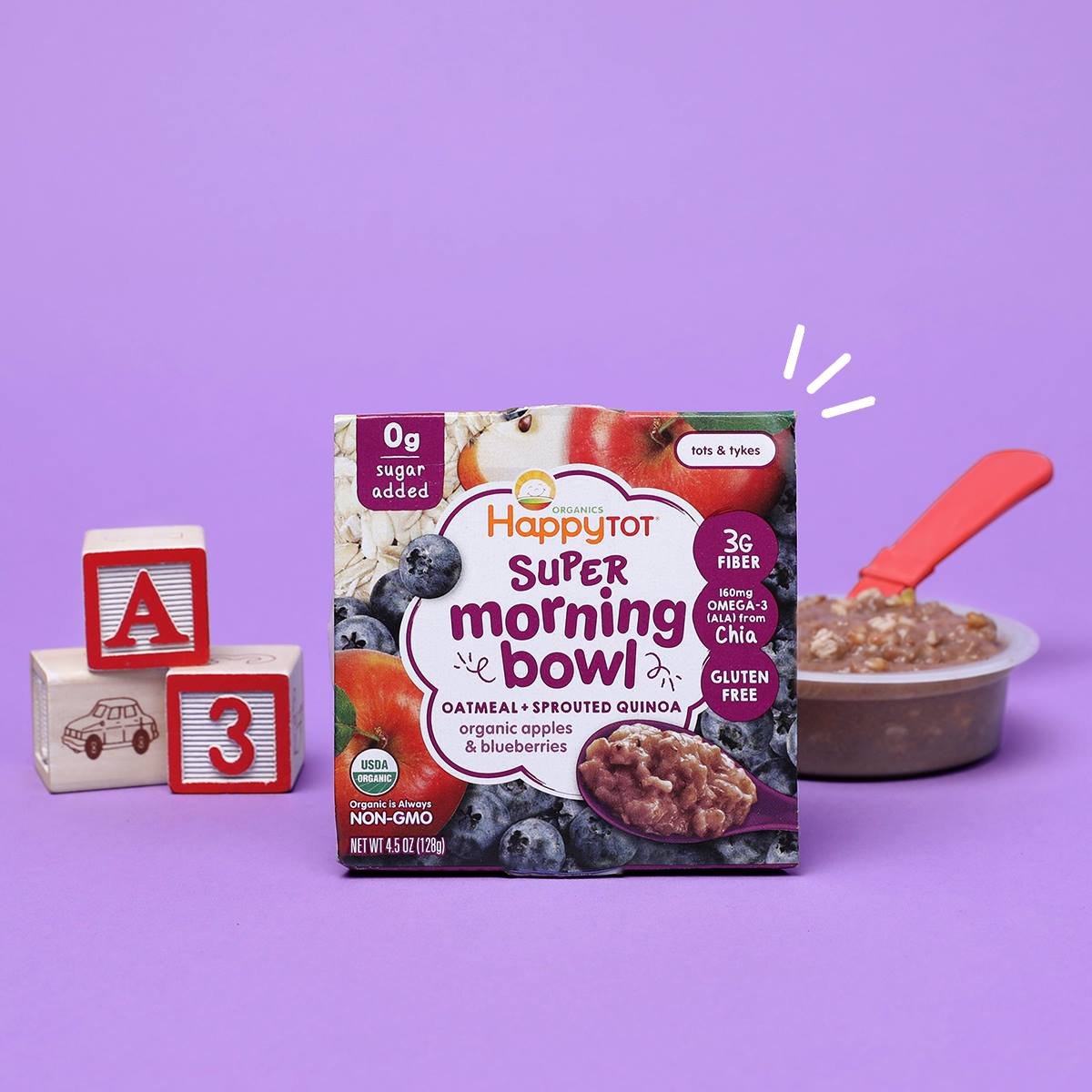 Happy Family is a health-conscious, all-natural brand of baby foods, toddler pouches, and even breastfeeding support products. The company focuses on delivering the best a baby can get, and it's a mission actress and mother Demi Moore believes in.
Moore got on board as an early investor, along with Anthony Kiedis of the Red Hot Chili Peppers, and Top Chef judge Tom Colicchio.
Next: Anything this A-lister says, we shall listen. 
3. Beyonce: 22 Days Nutrition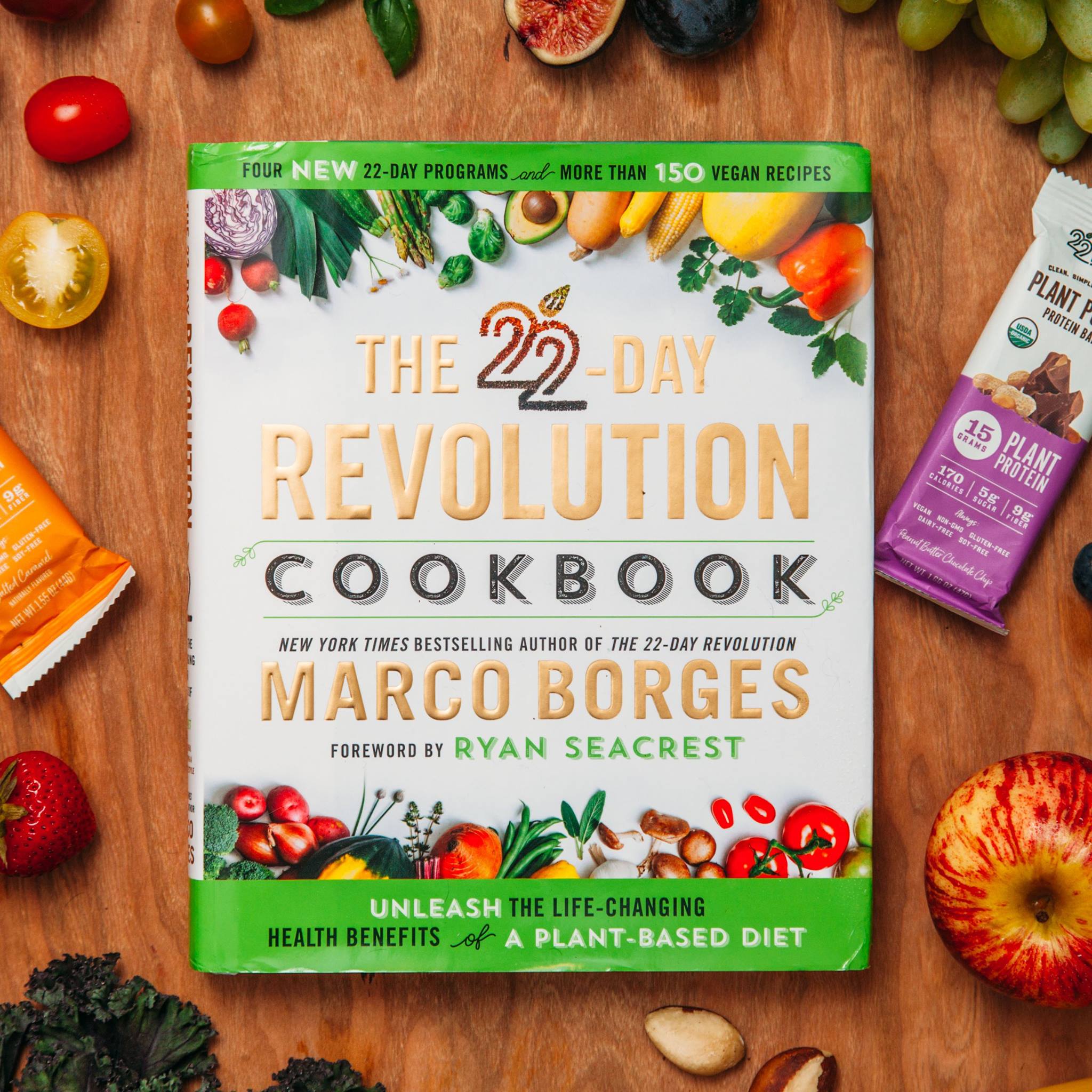 When Queen Bey speaks, we listen. So when she told the world she'd be completing a 22 day vegan challenge back in 2013, people took note.
Beyonce is a partner in 22 Days Nutrition, a meal delivery service based on the concept that it takes 21 days to break a habit. Eat like Beyonce, and get her results? Well, the brand can't guarantee that, but it's worth a shot.
Next: Prepare to be confused. 
4. Heidi Klum: Fruit Flirtations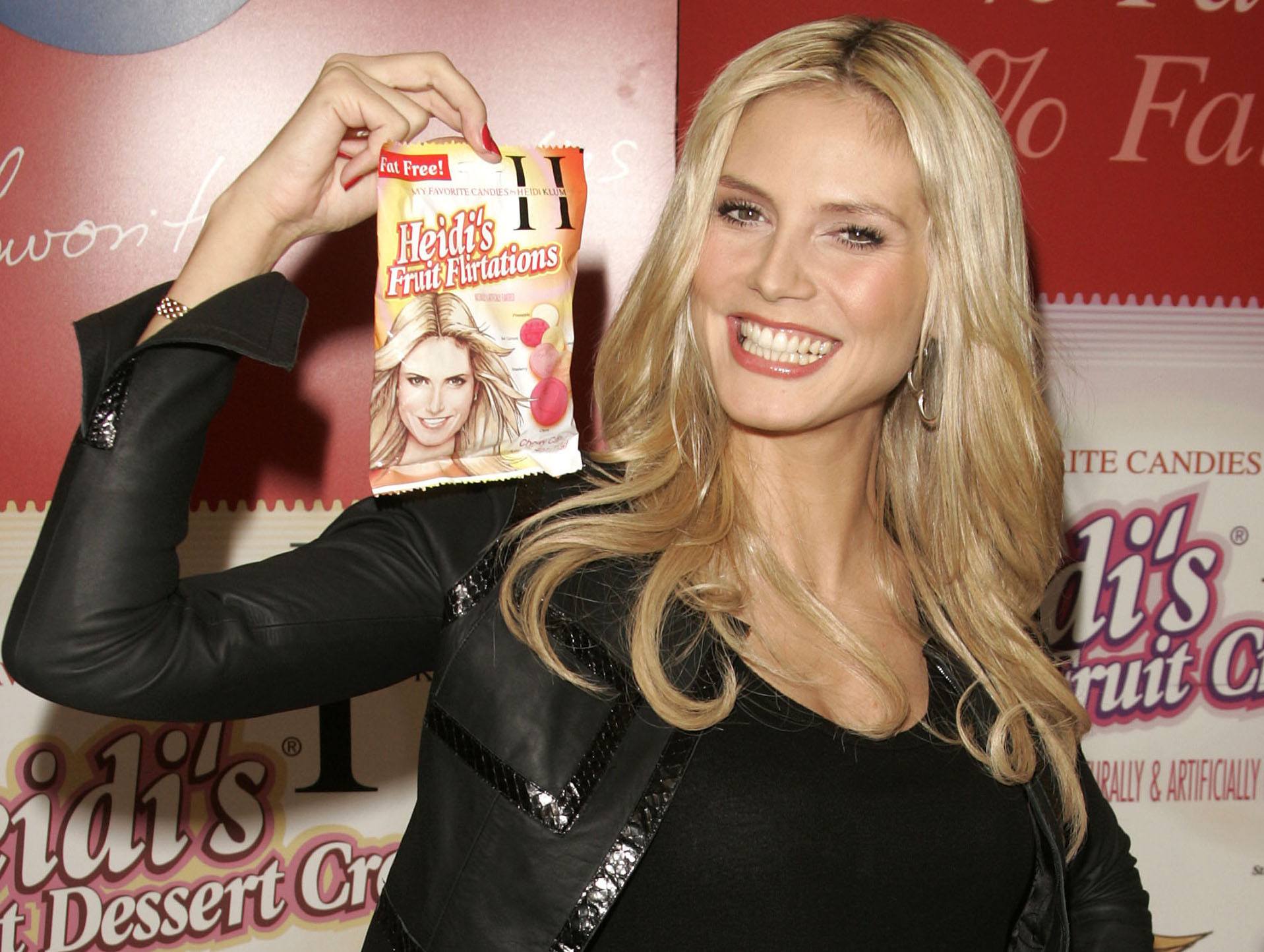 Years ago, Heidi Klum admitted she was lost, lost in an America that had no gummy snacks. Confused? We thought you might be.
If you're looking for a laugh, you can check out the press release here. But all you need to know is, Klum once had her own brand of gummy snacks. Not surprisingly, the packaging featured the supermodel's money-maker — her face.
Next: A celebrity chef who slings something other than human food
5. Rachael Ray: Nutrish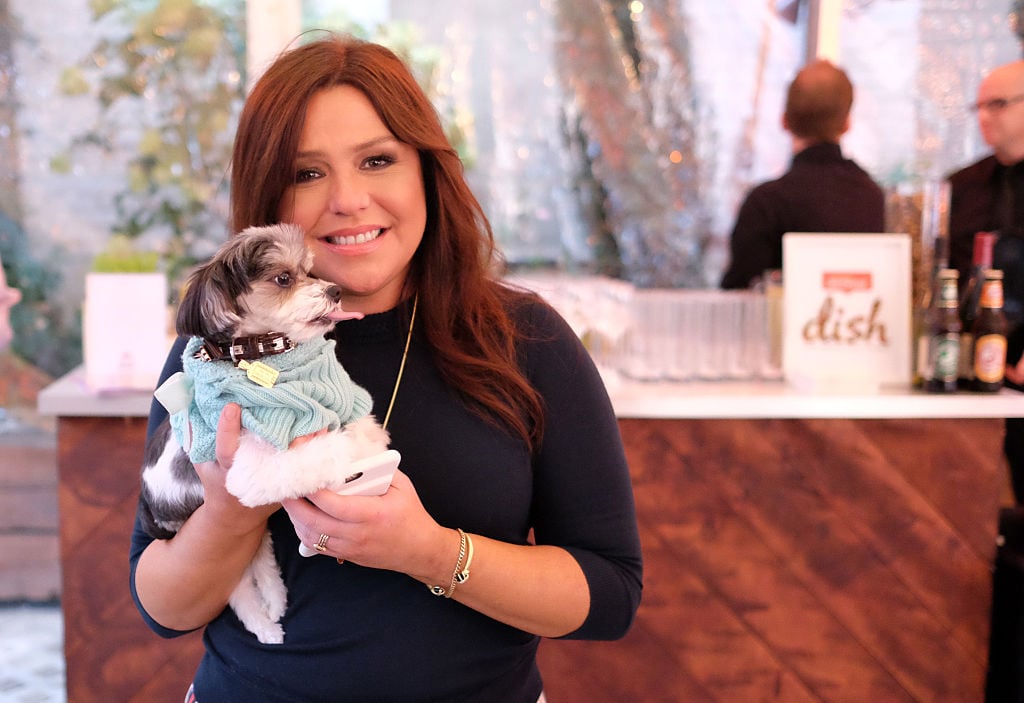 It may not be food for humans, but this pet food line has gotten an insane amount of press for good reason. Namely it's because Nutrish is the brainchild of Rachael Ray.
Appealing to health-conscious pet parents, Nutrish is made without artificial preservatives, flavors, or colors. And there's one more reason you can feel good about buying the stuff. The proceeds go to animal welfare organizations.
Next: A ballplayer takes to the field — the cattle field. 
6. Nolan Ryan: Nolan Ryan's Beef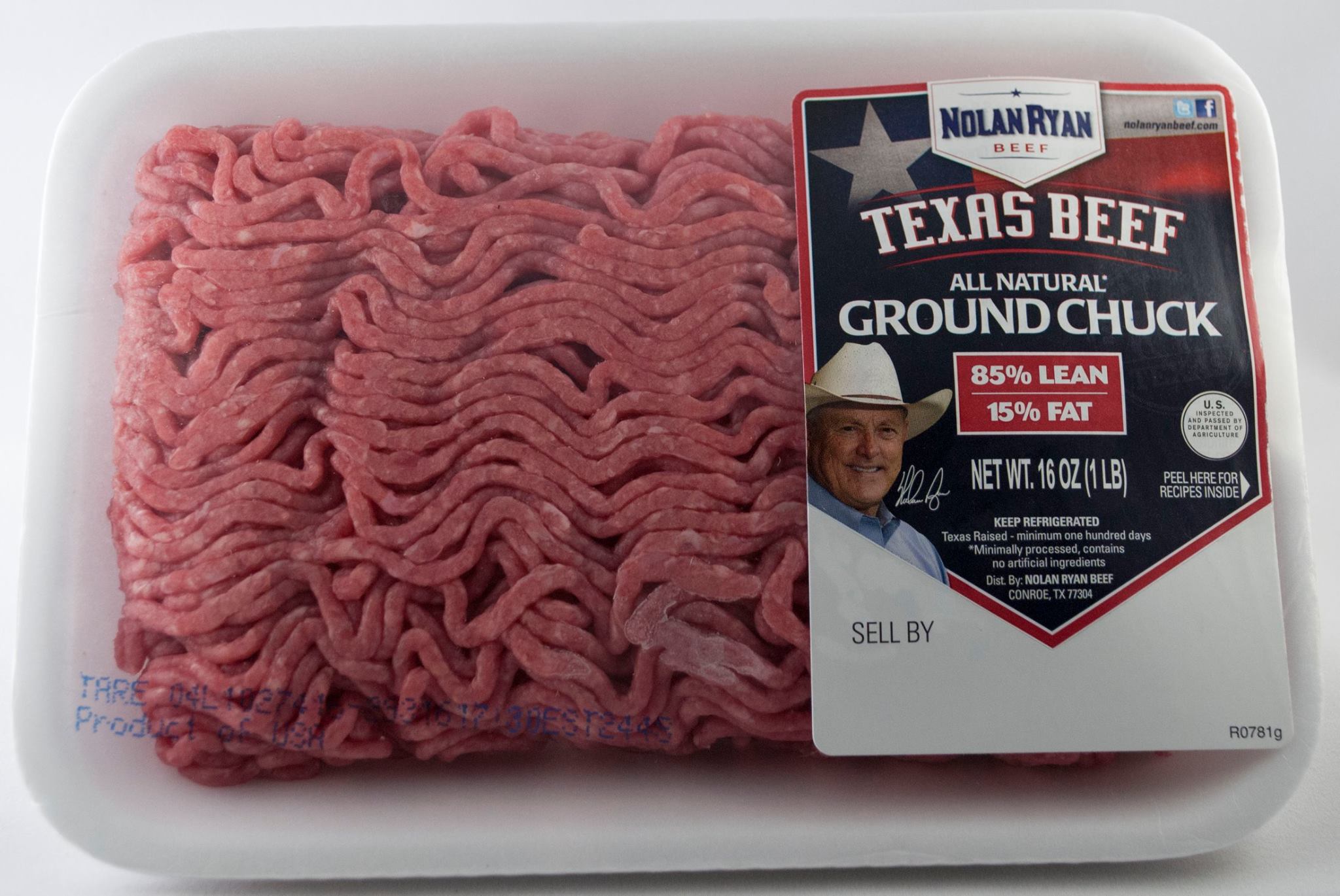 Any professional baseball fan knows the name Nolan Ryan. He played for the Texas Rangers, and has since turned his attention to his other love: beef.
Nolan Ryan's Beef is a line of grass-fed, all-natural beef products ranging from steaks to roasts and everything in between.
Next: The original pop princess loved this product so much, she invested. 
7. Madonna: Vita Coco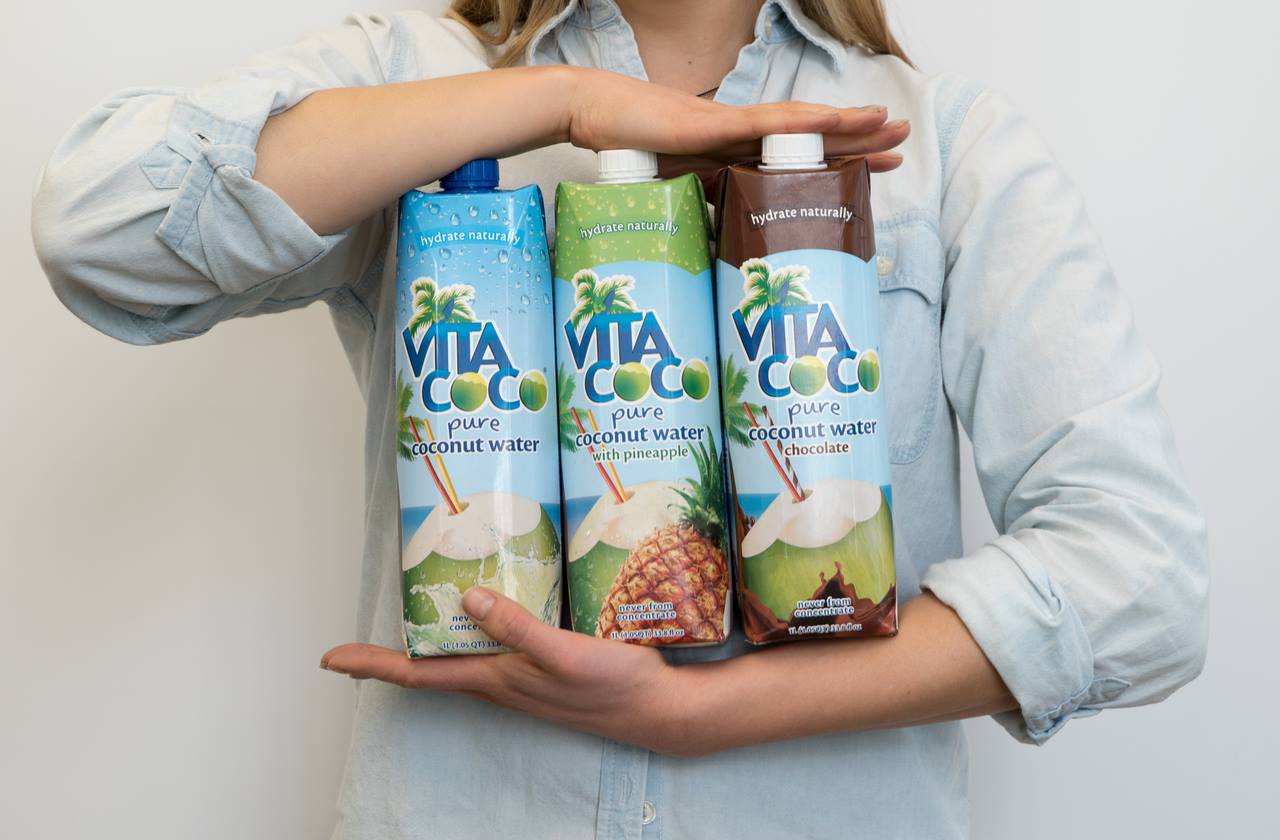 The coconut water wars have been going on for years. Lucky for this brand, Madonna swooped in just in time. "After drinking Vita Coco coconut water very day while on tour, the Material Girl went ahead and invested $1.5 million in the brand," Eat This, Not That! said.
What's more? Well, she apparently had a hand in convincing other celebs to invest, too. Matthew McConaughey, Demi Moore, and Anthony Kiedis all put their money where their coco-water-loving mouths were. And apparently, it worked; the drink has sold over $420 million in retail sales.
Next: Here's the treat you've been waiting for. 
8. Donald Trump: Trump Steaks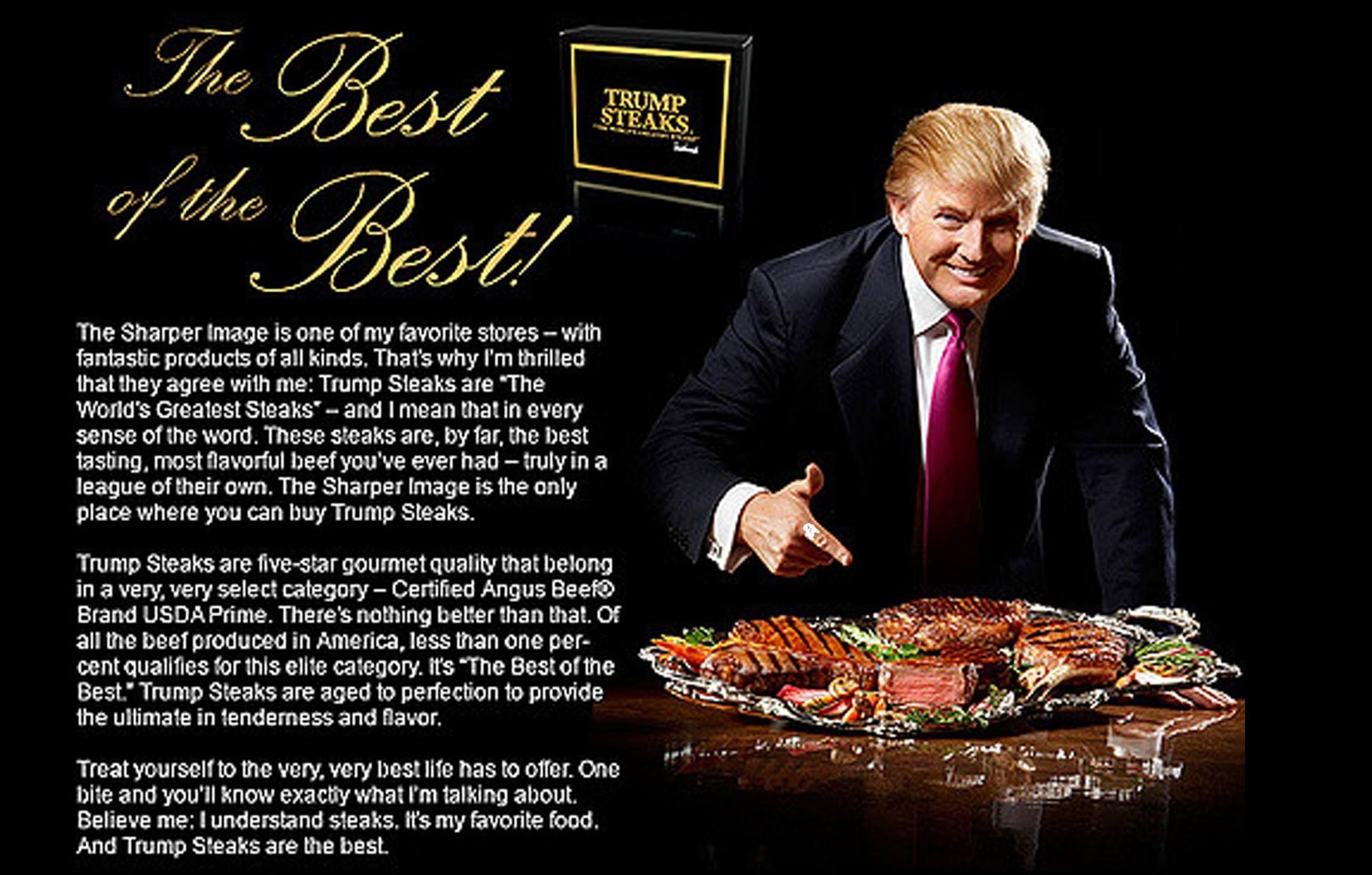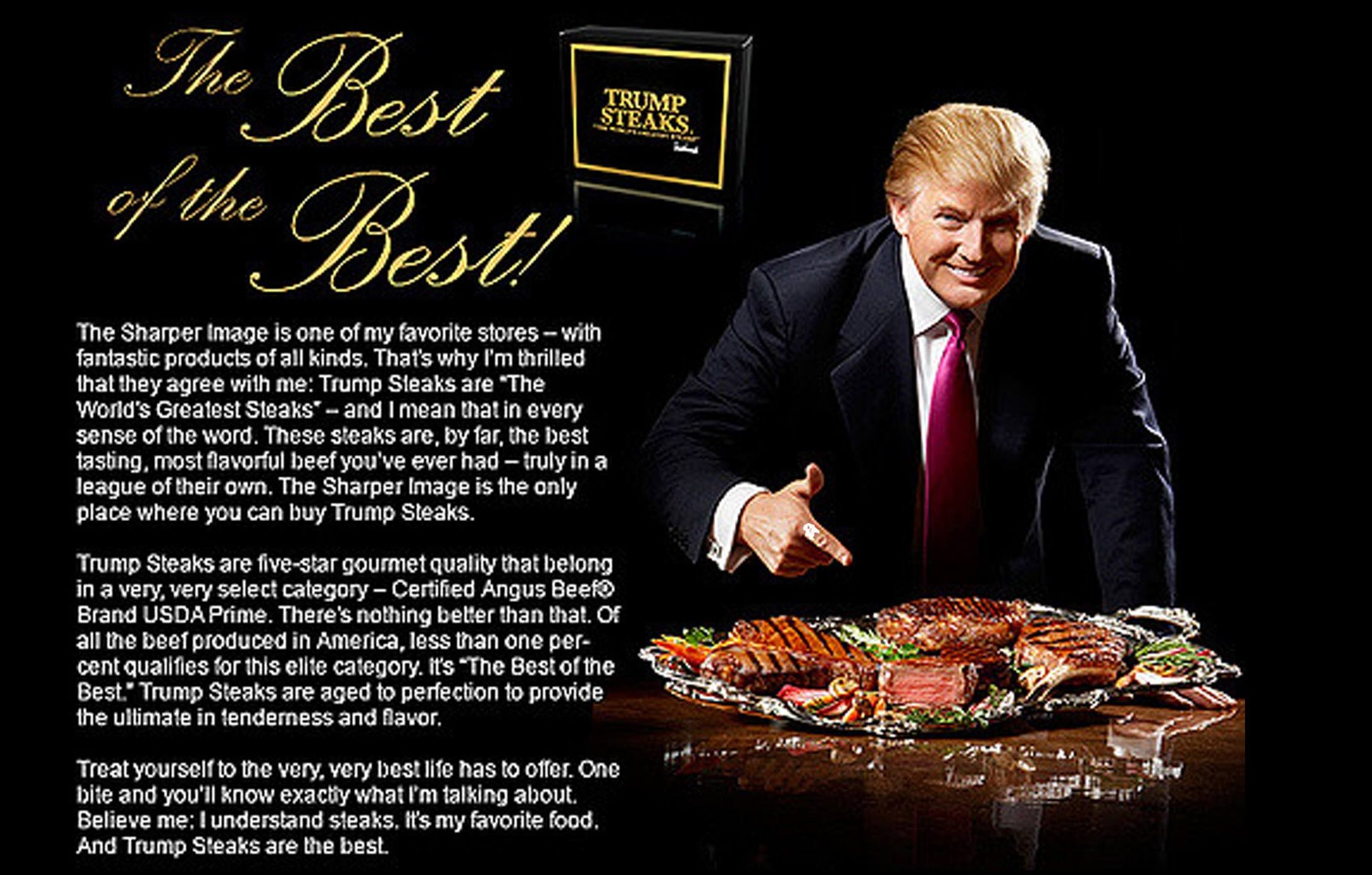 Donald Trump once thought selling steaks was a good idea. He was wrong.
Never one to shy away from slapping his name on something, Trump was determined to make Trump Steaks a thing. Seriously.
Trump launched the brand in 2007, slinging steaks through The Sharper Image. Despite Trump's urging to "do your taste buds a favor," nobody liked the brand, and it failed. After a measly two months of not-so-hard-work, he quit. We know, it's shocking.
Next: This entrepreneur was on The Apprentice. 
9. Bethenny Frankel: Skinnygirl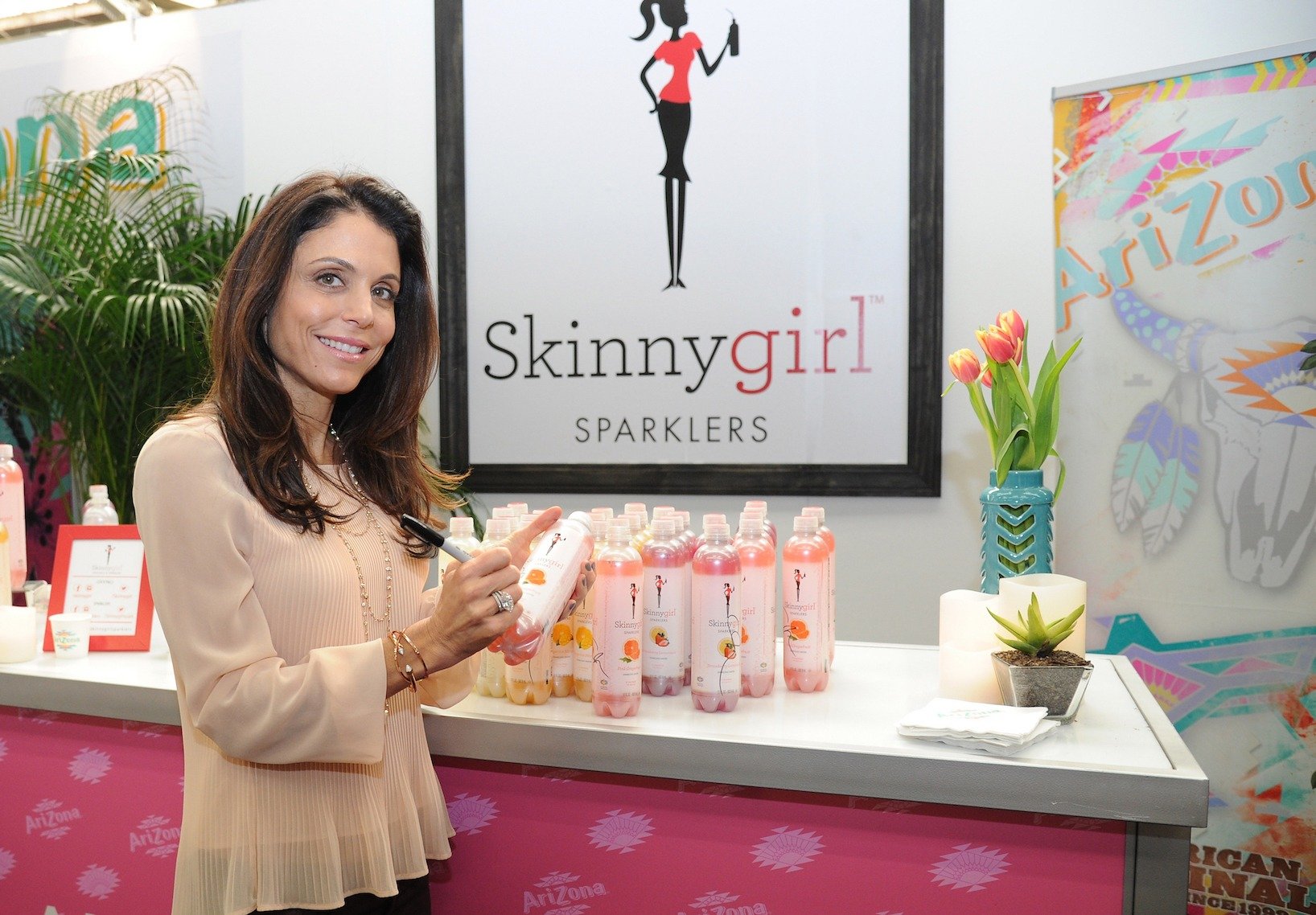 Low-cal alcohol and products brand 
Bethenny Frankel made a brand people want, and her hard work has paid off. The margarita mogul sold her Skinnygirl liquor company for a reported $100 million, but her deal didn't end there.
According to Forbes, Frankel was smart enough to keep the rights to the brand name "Skinnygirl." This has allowed her to hawk a variety of other products — granola bars, lunch meats, candies — under the powerful brand name.
Next: Just how much for you love chicken? 
10. Dwight Yoakam: Bakersfield Biscuit Brand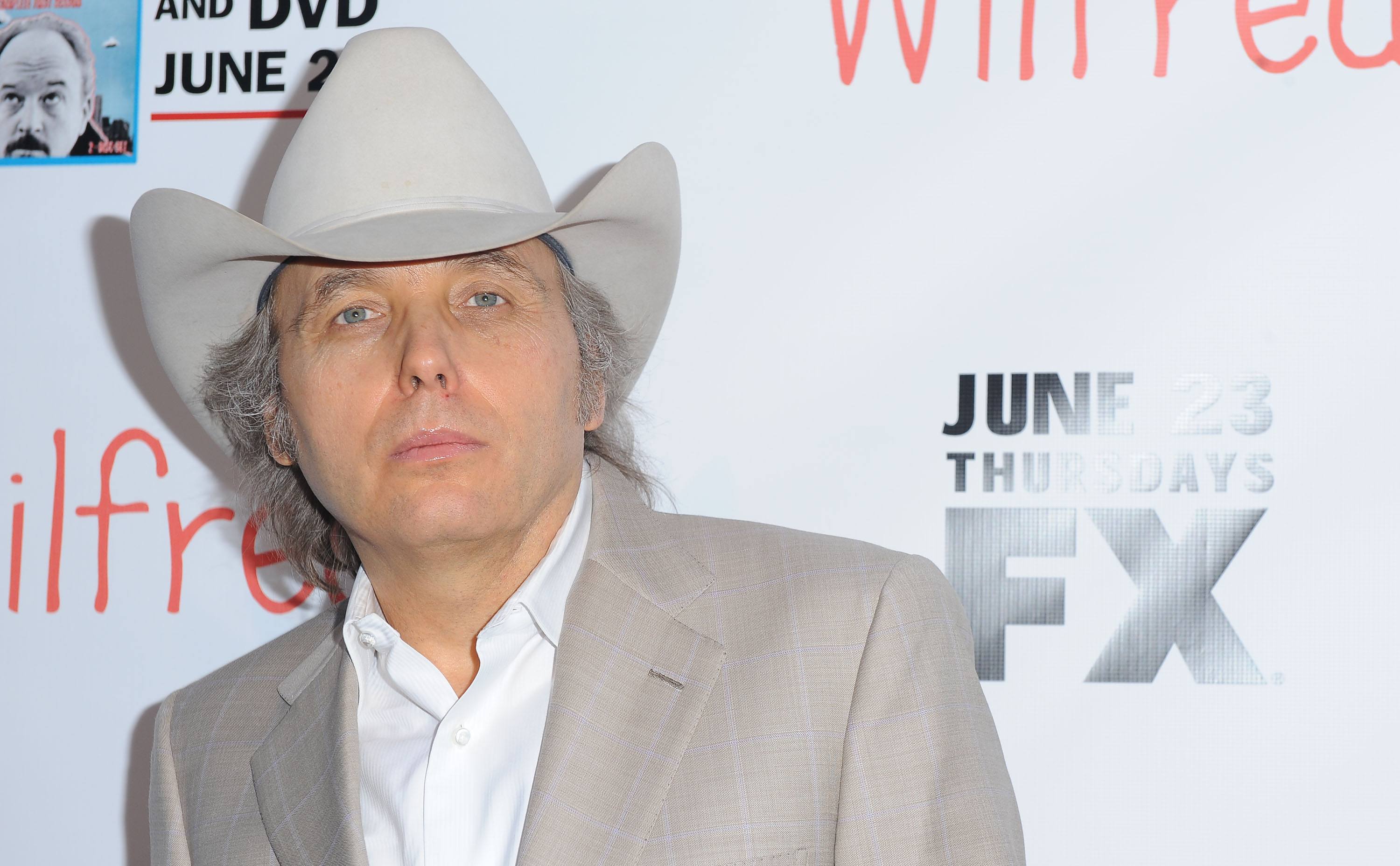 Taking a turn from health-conscious booze to Walmart fare, Dwight Yoakam's Bakersfield Biscuit brand appeals more to a market of hungover college kids than calorie-counting women. Owned by the country music singer, the line includes products like Chicken Lickin's Chicken Fries, Chicken Lickin's Buffalo Bites, and Lanky Links.
Next: Sweets fit for a supermodel  
11. Karlie Kloss: Karlie's Kookies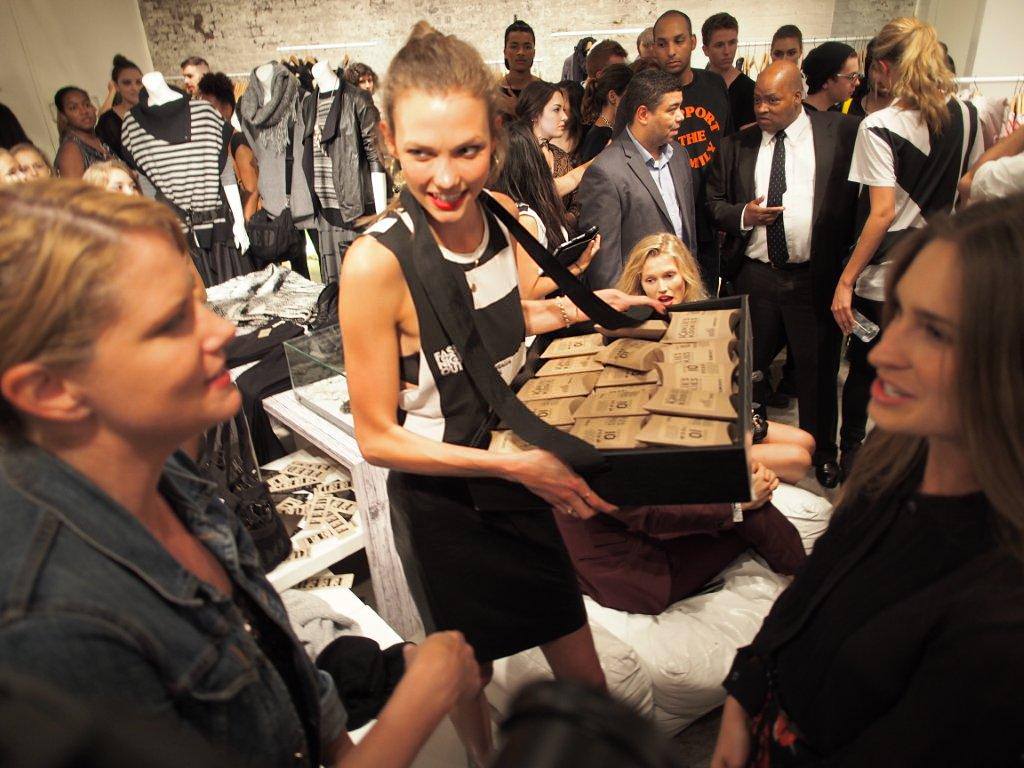 Who's behind this brand? Karlie Kloss. What's she slinging? Cookies. Certainly no curve balls in this name. What may surprise you, though, is the mission behind the sweets.
In 2012, Kloss partnered with Momofuku Milk Bar to help launch the line of cookies. Not surprisingly — because they were inspired by a supermodel — the cookies are gluten-free and dairy-free, with the proceeds going to FEED.      
Next: The most philanthropic of them all 
12. Paul Newman: Newman's Own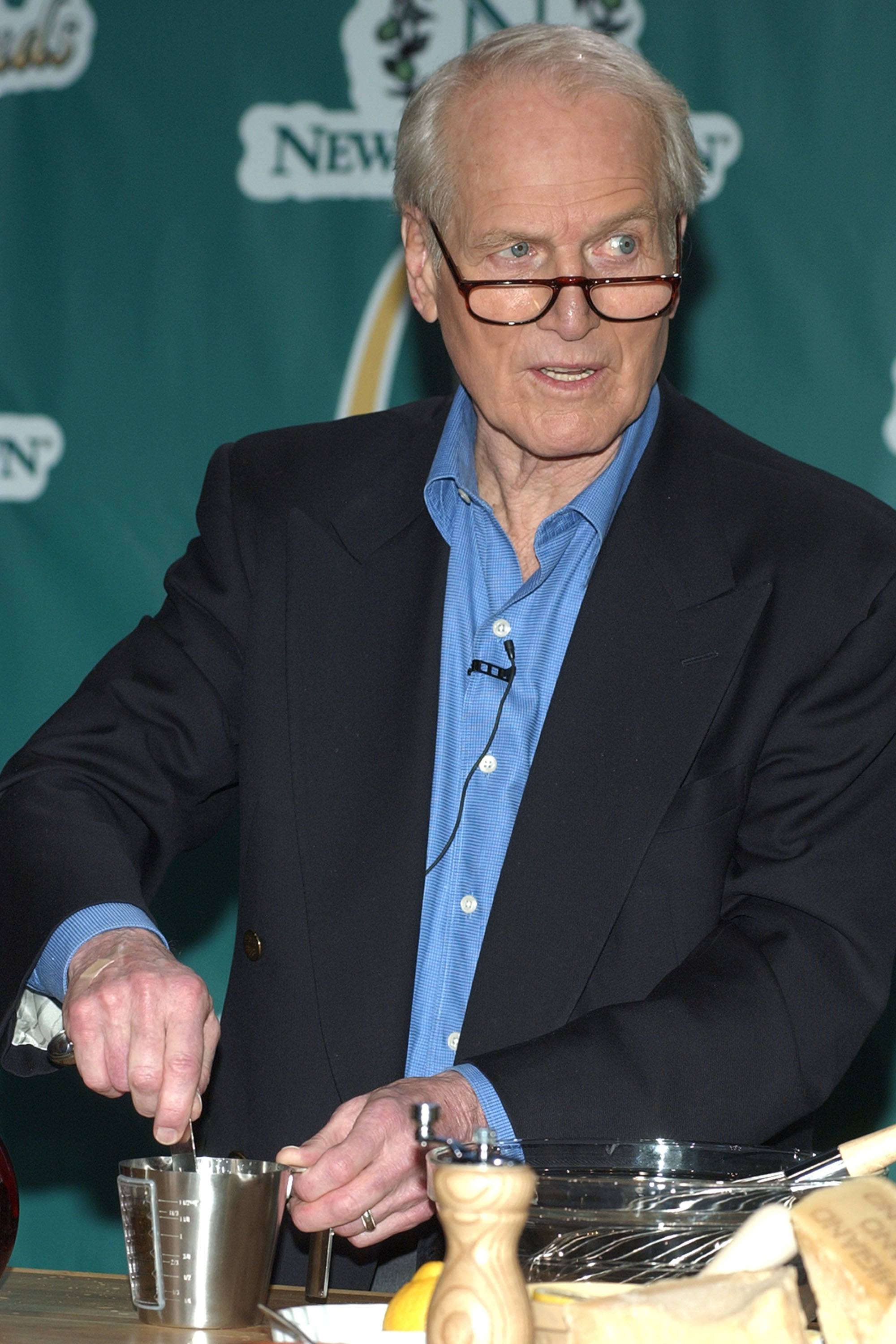 We all know about Newman's Own, but still, it needs to be mentioned. Paul Newman was a famous actor, race car driver, and philanthropist. And even after his death, he's still making a difference.
Boasting a wide variety of jarred sauces, frozen pizzas, and organic snacks, Newman's Own has made giving back its main mission. And the company donates 100% of its profits to charity.
Next: Yet again, here's another head-scratcher. 
13. Rush Limbaugh: Two If By Tea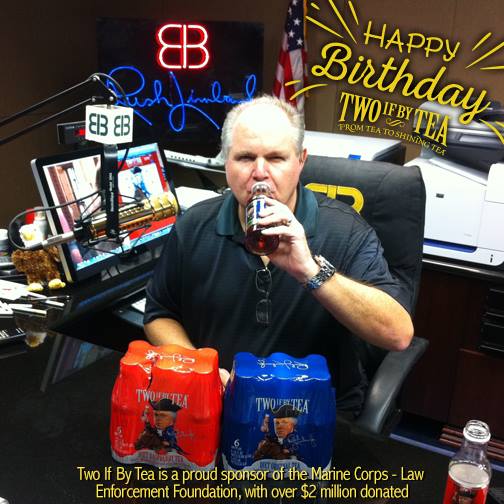 The highly-controversial antics of Rush Limbaugh once again confused the American people when he came out with a line of tea. That's right, tea.
In a tribute to Paul Revere, Two If By Tea "was actually created as a way for Rush and his wife Kathryn to understand first-hand the challenges faced by American small business owners," Eat This, Not That! said.
Next: This actress has more than just acting chops. 
14. Scarlett Johansson: Yummy Pop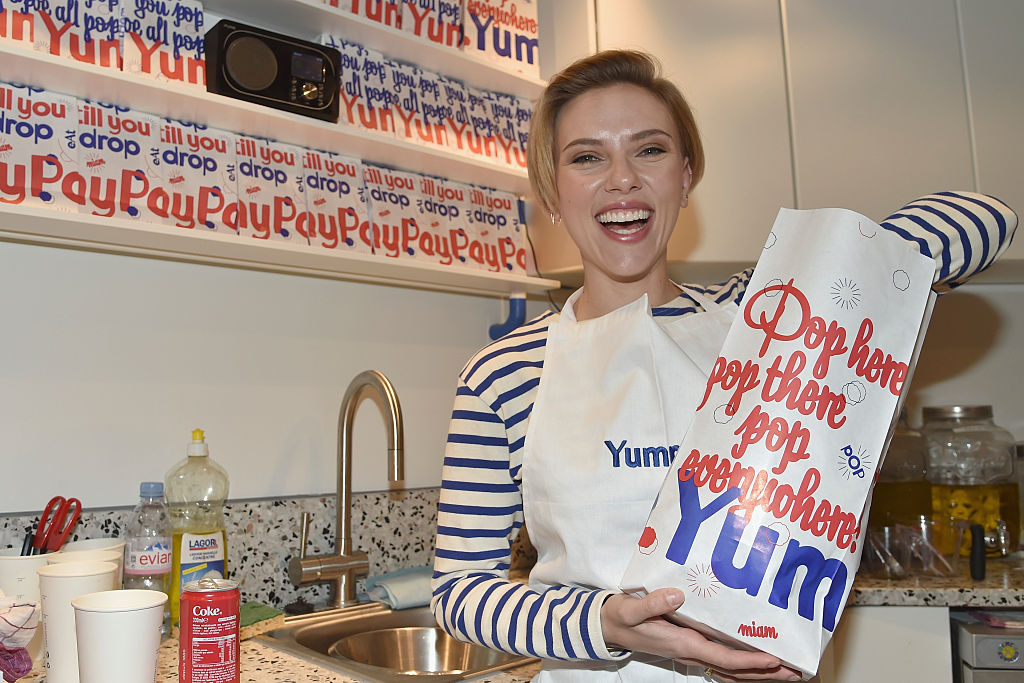 OK, so this blonde bombshell doesn't own a brand that's selling on the shelves of your local grocery store — at least not yet. But she still makes the list, because a popcorn shop isn't exactly a full-service restaurant. And therefore, it qualifies.
So, what makes ScarJo's popcorn more special than the rest? It's all in the flavors, like truffle, sage and parmesan, and Real Vermont Cheddar.
Next: Another actress-turned-snack shop mogul
15. Jessica Biel: Au Fudge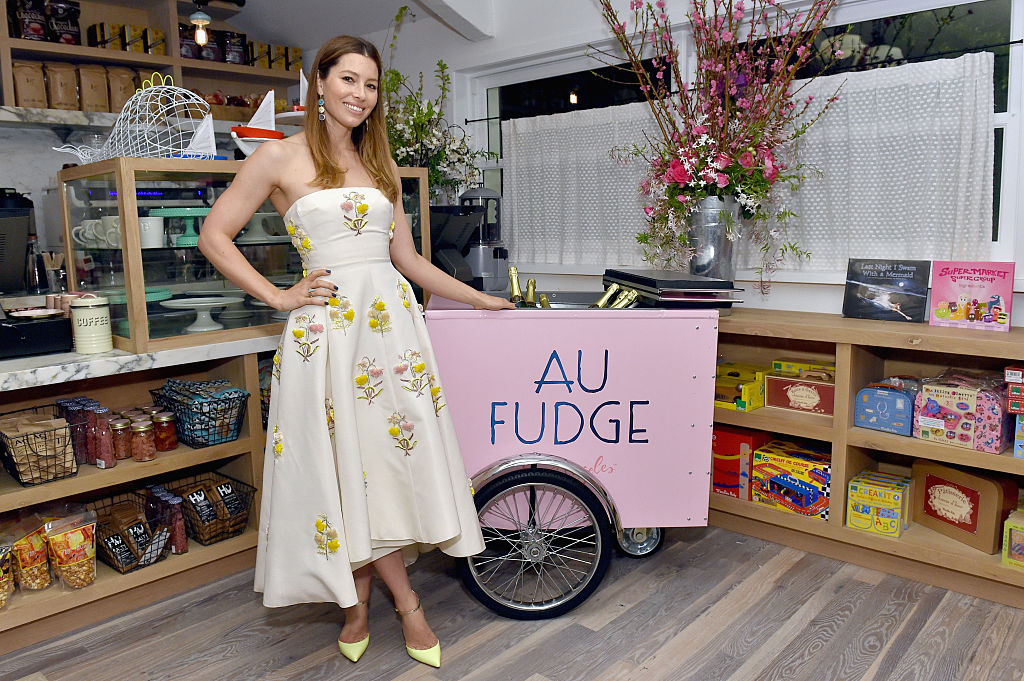 When Jessica Biel opened this over-the-top, super chic spot in 2016, design-centric folks went mad. And how could they not? As InStyle describes it, Au Fudge is a "whimsical wonderland—with a killer cocktail program and an organic menu …" And that's not all.
The place even has professional au pairs on-site until 8 p.m. so parents can kick back without a worry. Seriously. Now, we'll just be waiting for Biel to start selling some of that delectable fudge on store shelves.
Read more: Celebrities Love to Visit These 10 Restaurants 
Check out The Cheat Sheet on Facebook!