This Is the 1 Reason Why Donald Trump Didn't Think He'd Win the Presidency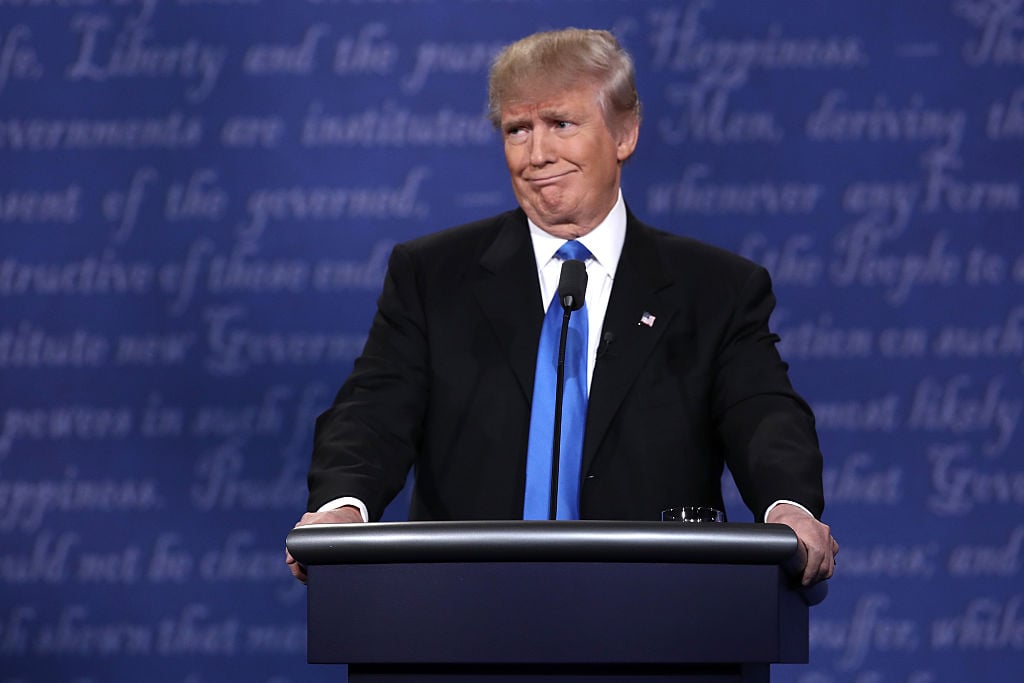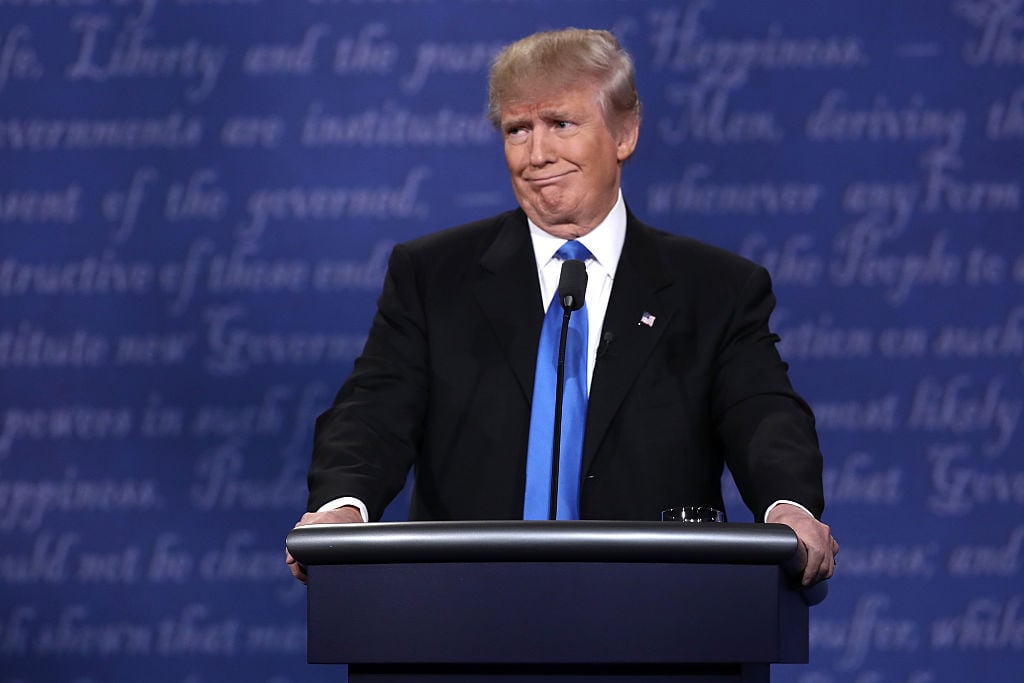 It seems safe to say that Donald Trump considers himself a winner. But when it came to the 2016 presidential election, Trump reportedly didn't think he'd emerge the victor. That's according to Michael Wolff, author of a new book based on 18 months of interviews with the president, his senior staff, and many people to whom they spoke. But Wolff isn't the first one to suggest that Donald Trump didn't think he'd land in the Oval Office.
Read on to learn about all of the most shocking signs that Donald Trump may not have known exactly what he was getting himself into when he ran for president.
Neither Donald Trump nor his team thought he would win
According to an excerpt of Michael Wolff's Fire and Fury: Inside the Trump White House published by New York Magazine, nobody on Donald Trump's campaign team thought he would win. By election day, "neither Conway nor Trump himself nor his son-in-law, Jared Kushner — the effective head of the campaign — ­wavered in their certainty: Their unexpected adventure would soon be over."
Many Americans are happy that Trump won the election. But Donald Trump — and his entire team — would have been happy to lose the election. In fact, losing was just fine by everybody behind the campaign. They each had other plans for what they'd do after the election. 
In fact, Donald Trump didn't even want to win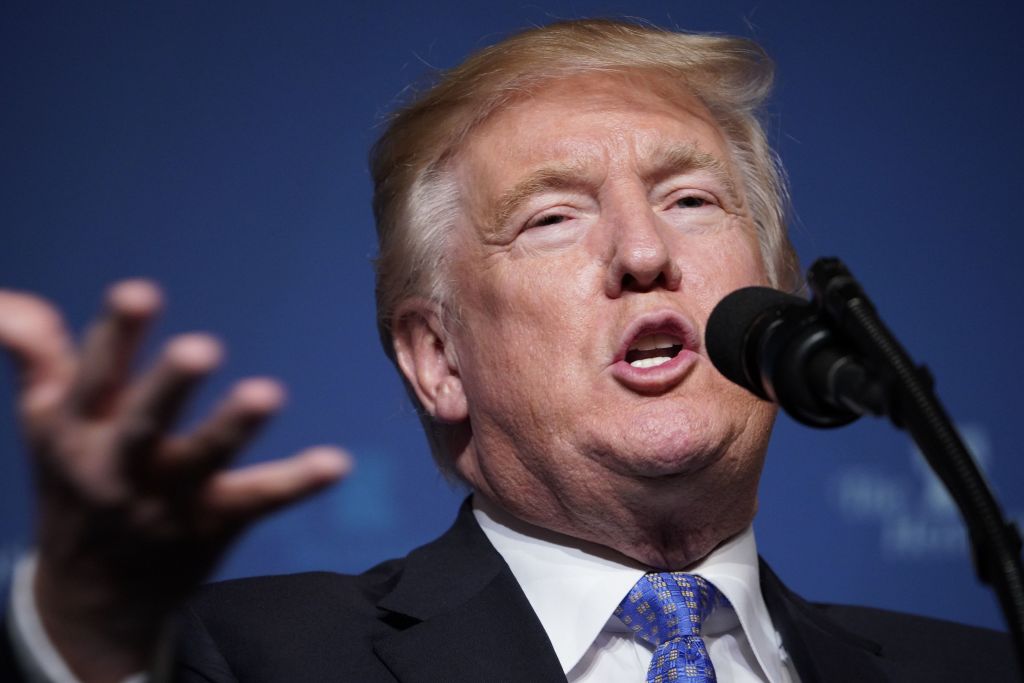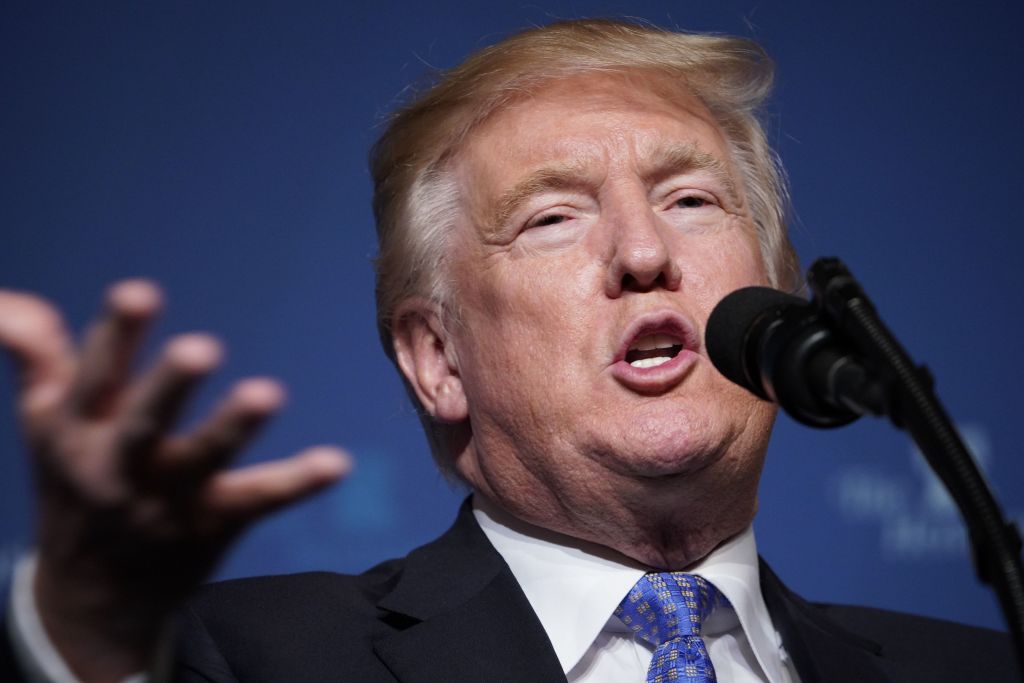 Wolff goes on to report that as election day arrived and the campaign came to an end, Donald Trump himself was optimistic. "His ultimate goal, after all, had never been to win," Wolff reports. Trump reportedly said at the outset of his campaign, "I can be the most famous man in the world."
Trump's longtime friend Roger Ailes of Fox News reportedly said that if you want a career in television, you should first run for president. So Donald Trump, encouraged by Ailes, had begun floating rumors about a Trump network. "It was a great future," Wolff explains. "He would come out of this campaign, Trump assured Ailes, with a far more powerful brand and untold opportunities." Trump reportedly told Ailes a week before the election, "I don't think about losing, because it isn't losing. We've totally won."
Trump had other plans for what he'd do after the election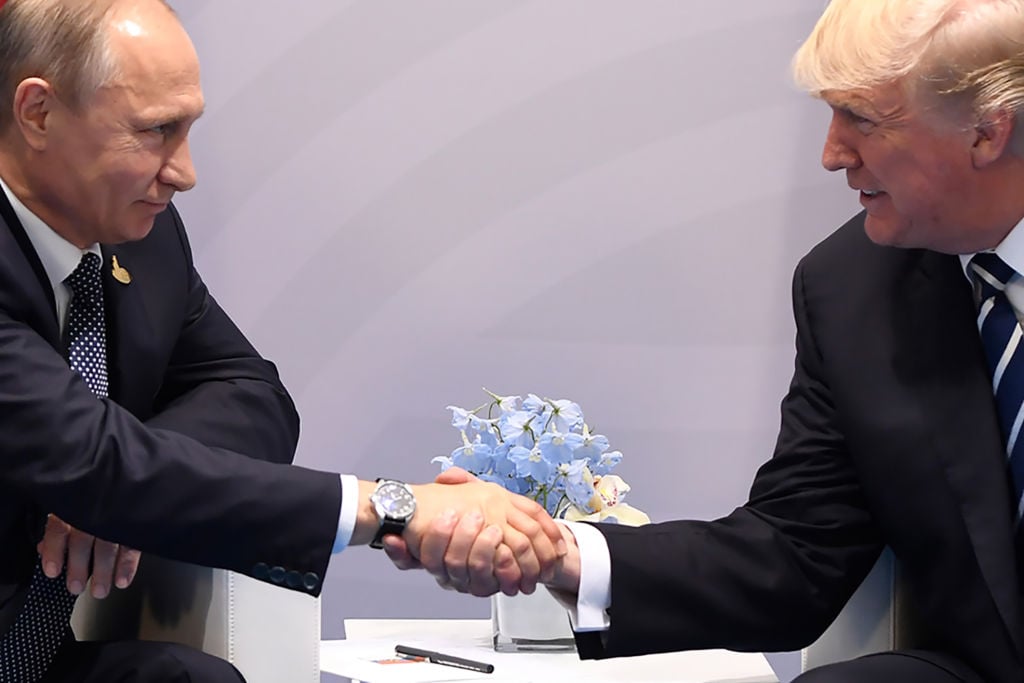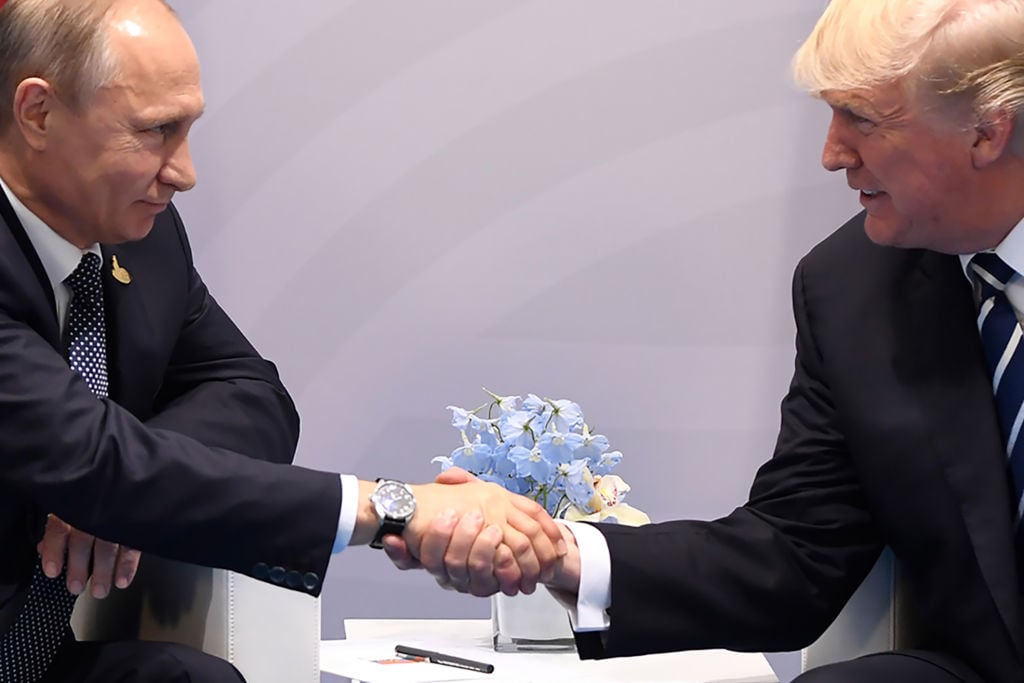 In addition to considering the idea of a Trump network, Donald Trump had some other big plans for what he'd do after the election. The Hill reports that according to Joe Scarborough of MSNBC, Trump "never thought he was going to win the presidency." According to Scarborough, Trump intended to "take the money and run." Scarborough's estimation of Trump's thought process? "'So let me use the position I'm in right now and try to get that tower in Moscow.'"
The comment came after a report that a top executive from Trump's real estate asked Russian President Vladimir Putin's personal spokesman to ask for help with a stalled Trump development project in Moscow. During the 2016 presidential race, Trump reportedly almost reached a deal to open a Trump Tower in Moscow — which he probably assumed would keep him pretty busy if he lost the election.
'Losing was winning' for everybody else on the team, too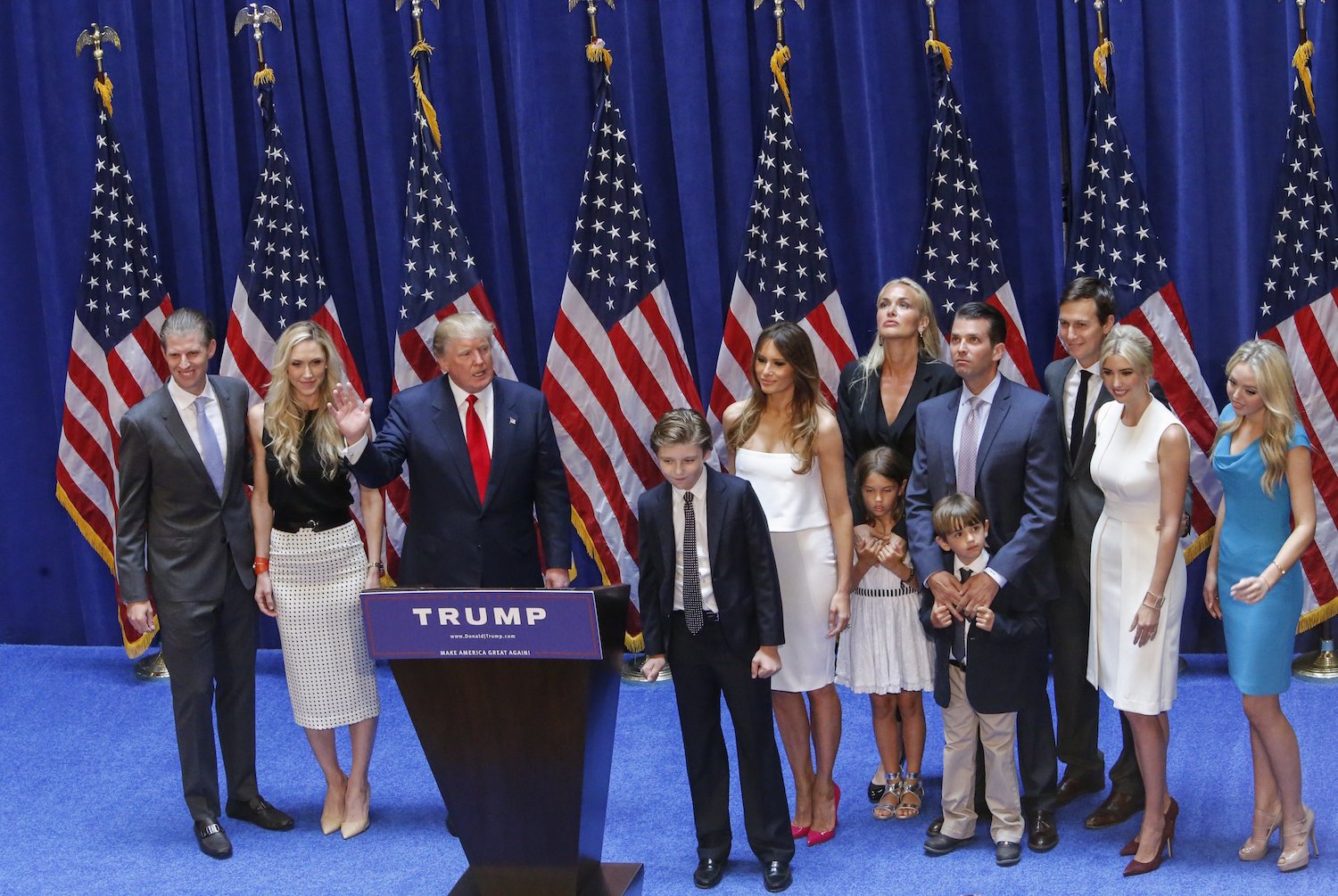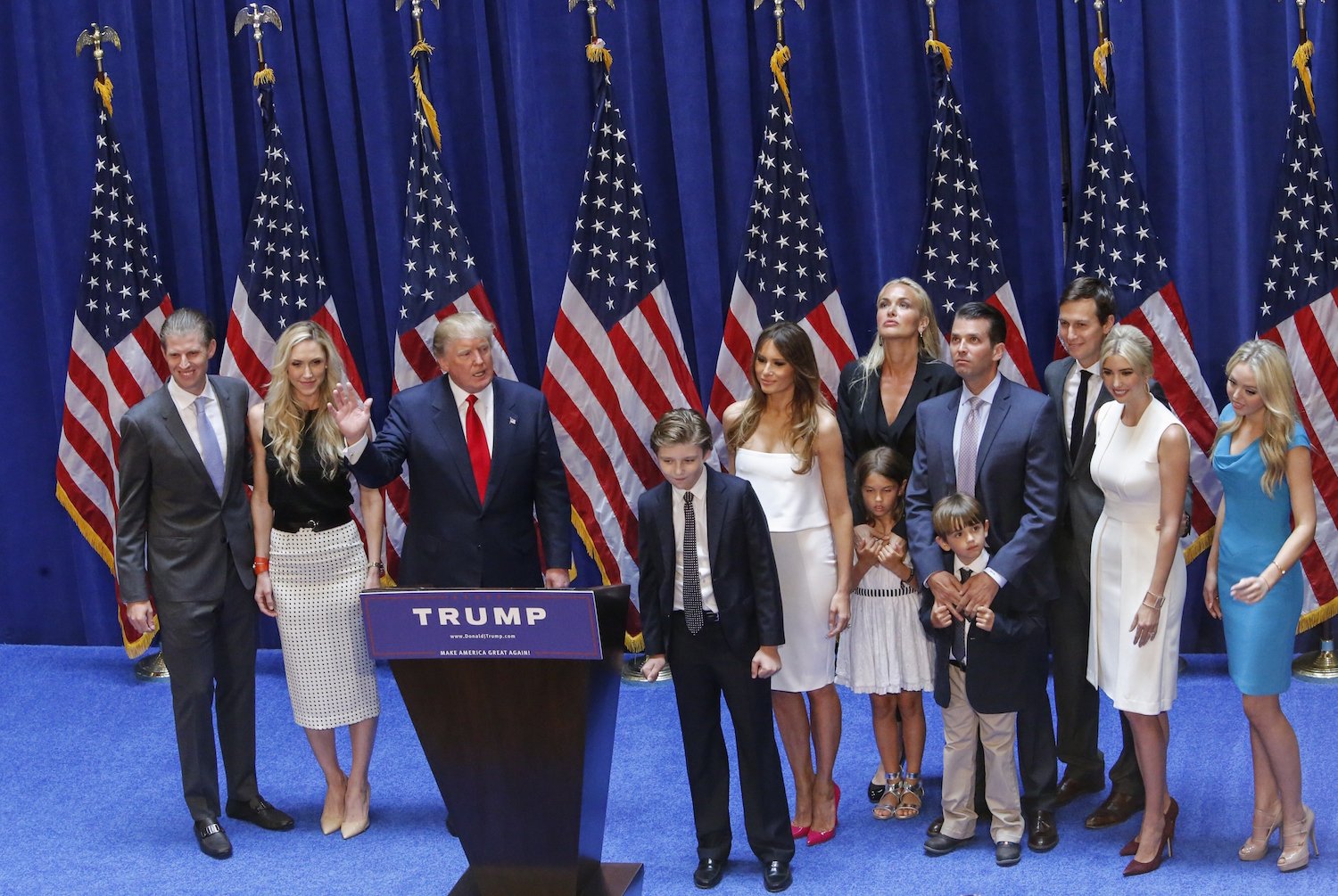 As Wolff reports, nobody felt disappointed by their certainty that Donald Trump would lose the election. "Losing would work out for everybody. Losing was winning," Wolff writes. Once he lost, Donald Trump would be "insanely famous" and "a martyr to Crooked Hillary," as Wolff explains.
But "losing was winning" for other people on the Trump team, too. Ivanka Trump and Jared Kushner would be international celebrities. Steve Bannon would become "the de facto head of the tea-party movement." Kellyanne Conway would become a cable news star. And Melania Trump could return to "inconspicuously lunching," as Wolff puts it.
Besides, Donald Trump felt that they'd done everything they could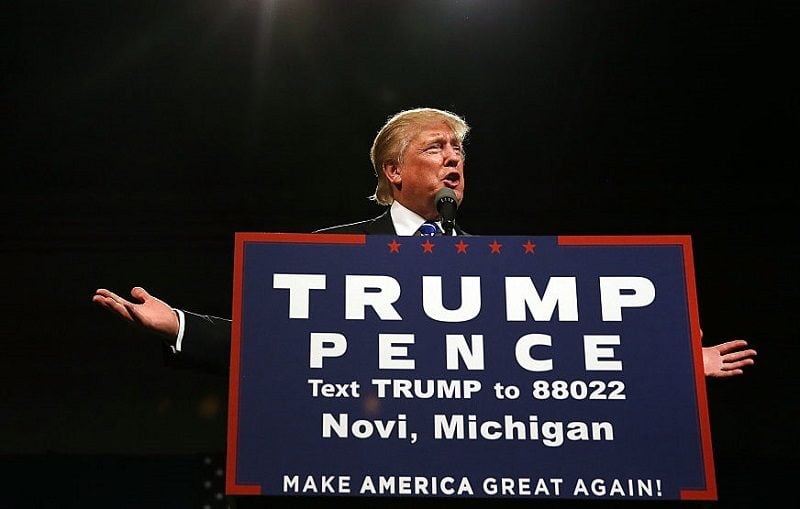 We don't need Michael Wolff to tell us that by election night, Donald Trump was alright with losing. As Politico reports Trump said at a "thank you tour" event in Wisconsin that he was OK with losing because he and his team had done everything they could to win the election. Trump recounted his thought process as he learned of the exit polls, "'It's just looking bad. But, you know what, I'm OK with it because of the fact that I couldn't have worked any harder,'" Trump continued."
He also thought at the time, "'You can't do any worse than that. I mean, I just couldn't have done it. And if I lose, I lose. And you know what? If I lose, I lose and I'm gonna have a nice, easy life. We can all relax, together, right?'" As Politico puts it, "Trump maintained that he put out 'every single ounce of energy' in his blood and felt, regardless of the outcome, there was nothing more he could do."
Trump didn't want to spend his own money campaigning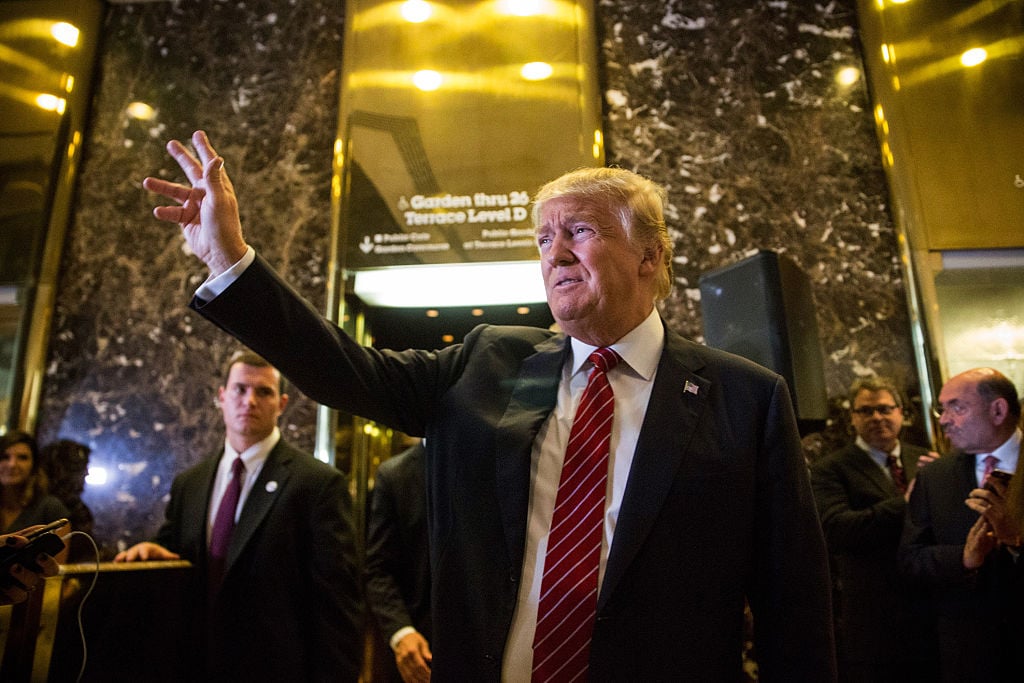 Though Donald Trump financed his campaign very differently than other major candidates, Wolff points to Trump's attitude toward campaign finances as a sign that he didn't actually plan to win. Wolff reports that Donald Trump's campaign was hampered by a strange structural flaw.
"The candidate who billed himself as a billionaire — ten times over — refused to invest his own money in it," Wolff writes. Trump loaned the campaign $10 million under the condition that he'd get it back as soon as they could raise other money. Does that mean that Trump didn't think that his campaign would actually get him elected? Or was it just a smart financial move? That's hard to know. 
Nobody prepared to actually get to the White House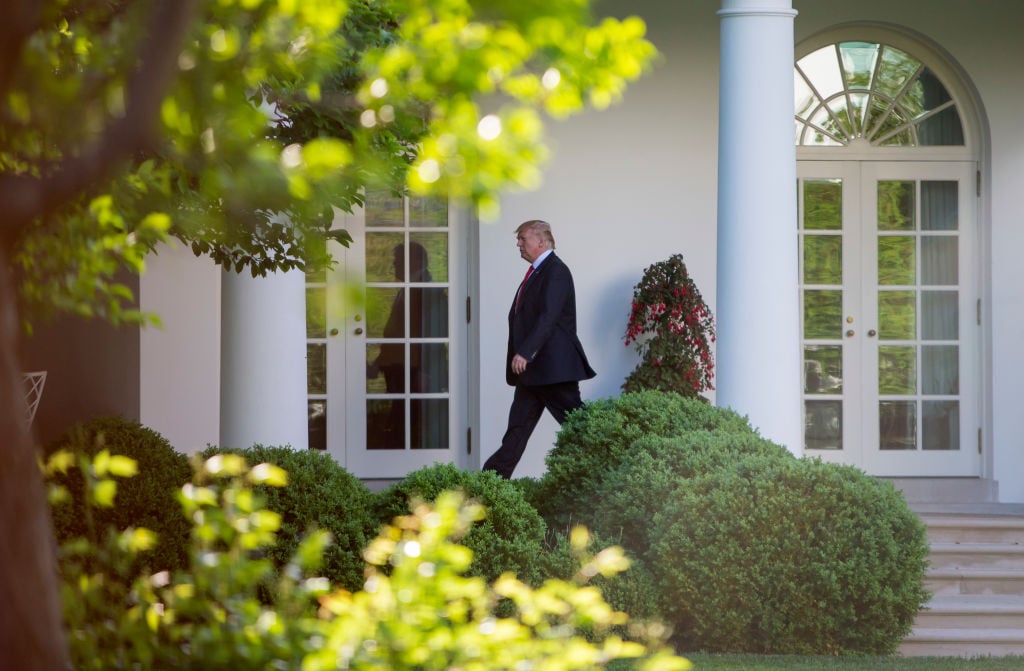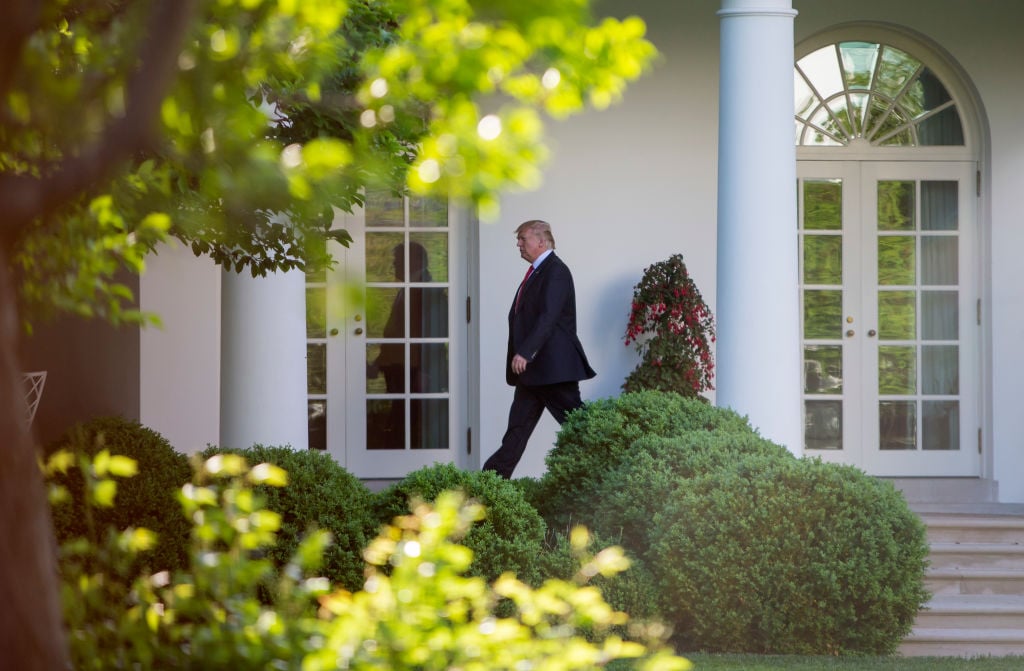 Wolff reports that most presidential candidates spend their entire careers preparing for the role. (In fact, so do people who want to occupy many other top spots in the White House.) But Donald Trump and his team were different, according to Wolff. They didn't worry about the messy pasts and conflicts of interest that would become a problem in the White House.
"The candidate and his top lieutenants believed they could get all the benefits of almost becoming president without having to change their behavior or their worldview one whit. Almost everybody on the Trump team, in fact, came with the kind of messy conflicts bound to bite a president once he was in office." That included Trump himself, who disregarded the potential conflicts of his own business deals and real estate holdings.
Trump hadn't figured out how to turn his ideas into policy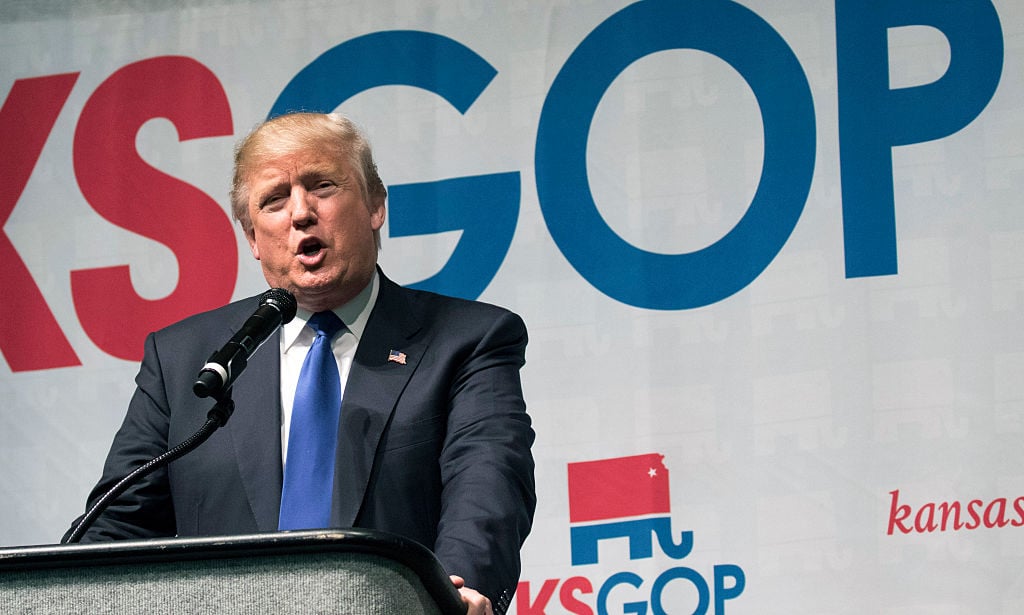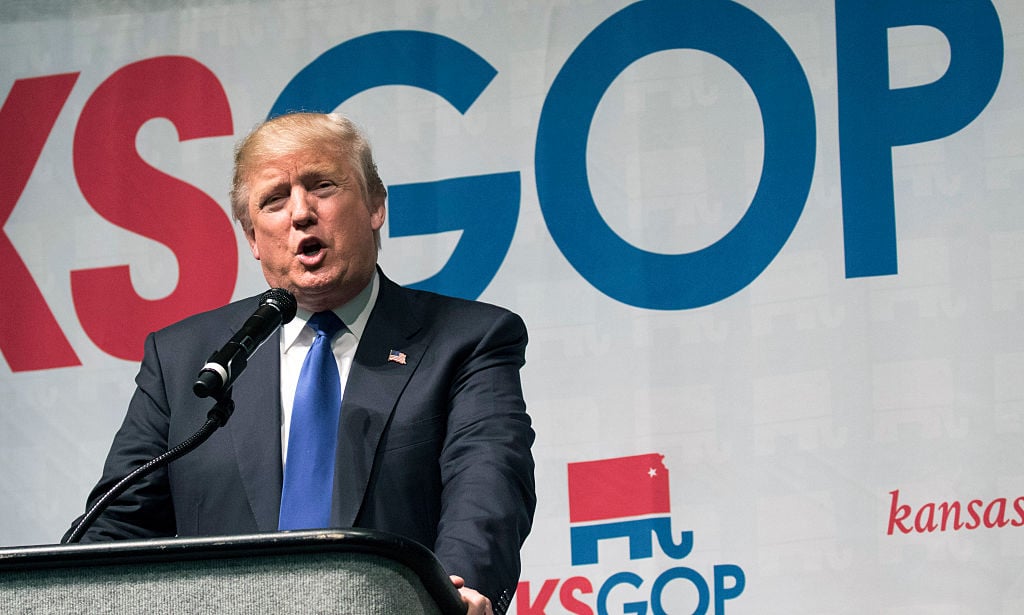 If Donald Trump had planned to actually become president, he would have probably prepared some specific ideas about turning his campaign trail promises into policy. (Most candidates do.) But according to Wolff, that doesn't seem to have happened. "The president, while proposing the most radical departure from governing and policy norms in several generations, had few specific ideas about how to turn his themes and vitriol into policy."
Furthermore, Wolff reports that on election night, when it began to seem plausible that Trump might win, Donald Trump "looked as if he had seen a ghost." Steve Bannon observed "a befuddled Trump morphing into a disbelieving Trump and then into a horrified Trump. But still to come was the final transformation: Suddenly, Donald Trump became a man who believed that he deserved to be, and was wholly capable of being, the president of the United States."
He didn't know how much his message would resonate with voters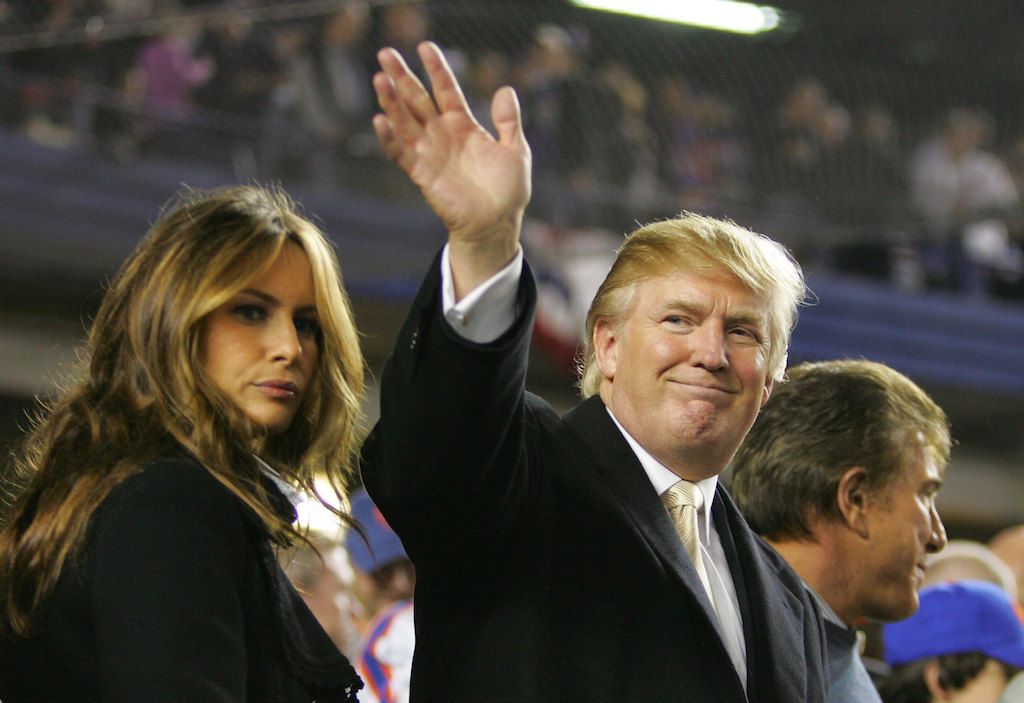 Most presidential elections aren't completely predictable (especially these controversial elections). Yet one Trump biographer told Politico that even Donald Trump seemed surprised by how deeply his message resonated with voters. Tim O'Brien tells the publication, "I think he stumbled onto this national stage without a lot of long-term plans about what he was going to do when he began running. I think he was surprised as anyone else that he got as much pull with the voters as he did."
O'Brien adds, "And I think even if you look at some of the photos from him as the vote tallies came in, some of the photos of him he looks a little surprised and stunned himself that all of this is suddenly upon him. It's like Robert Redford at the end of The Candidate, 'Now what do we do?'"
Check out The Cheat Sheet on Facebook!