Revealed: We Finally Have a First Look at Donald Trump's Border Wall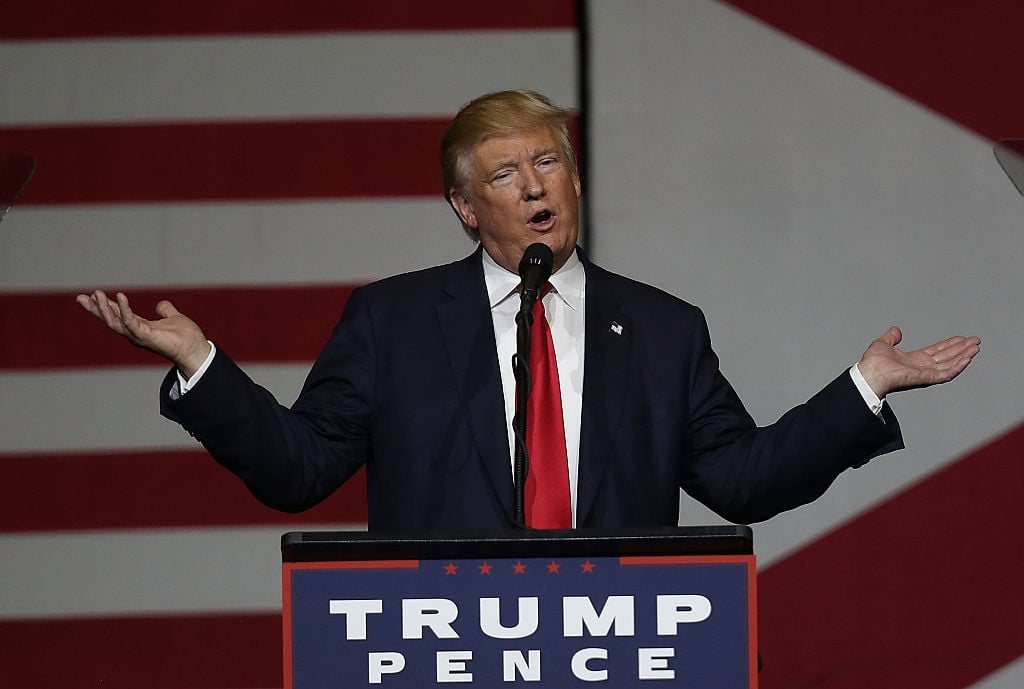 One of the big points of Donald Trump's campaign for the presidency was that he would erect a massive wall between the United States and Mexico, to keep illegal immigrants out of the country. Trump even promised to make Mexico pay for the wall, which is estimated at a cost between $15-$25 billion. Of course, Mexico has absolutely refused to pay for it, and there is no real way for Trump to come through on that promise.
So now, prototypes for Trump's big, expensive border wall have popped up. Just what, exactly, will this gigantic mistake look like? It might be a massive waste of taxpayer dollars that does little to solve the problems in America, but here is an early peak at Trump's wall (courtesy of Defense Video Imagery Distribution System).
Wall #1 would use sheet metal instead of concrete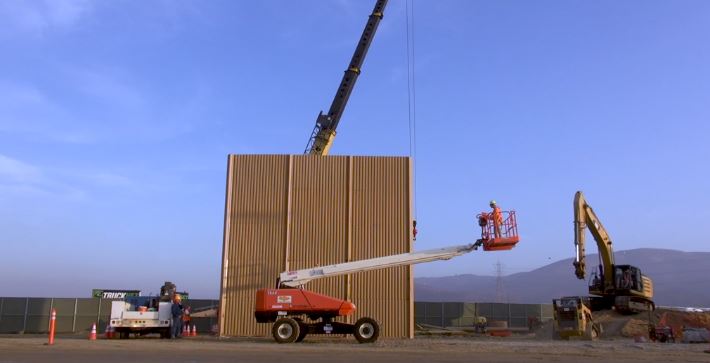 Here we see one proposed border wall, possibly made out of metal instead of a traditional concrete. Also, here is a fun border wall fact courtesy of Mercury News:
"A recent poll by Fox News found that only about a third of Americans believe Trump will actually build a border wall—and only a third said they wanted him to do so."
Wall #2 has a more traditional design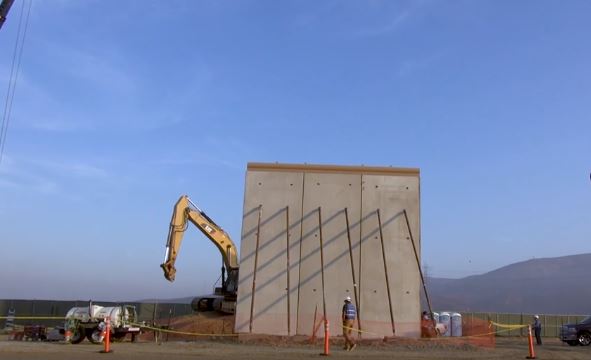 This possible Trump wall does appear to be made out of concrete, and the prototype is still at the point where it needs support — unlike the actual border wall, which has little support but doesn't need any more.
Fun Fact! "The first walls to be built along the border were made of corrugated metal that had been landing strips during the Vietnam War. Those barriers led people to attempt crossings in harsher and more dangerous areas. After 9/11, more barriers went up."
Wall #3 combines 1 and 2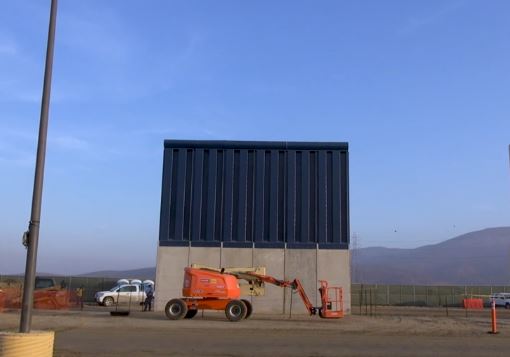 This wall appears to be supported by concrete at the bottom but made out of some sort of painted blue metal at the top. We're curious why it was painted? Maybe to stand out from the rest?
Fun Fact! "The hundreds of miles of border that remain unfenced fall into three categories: those deemed too topographically challenging for wall-building because of mountains or other rugged and rough terrain, those on Native American reservation land, and spaces identified for fencing that was never completed because the last project ran out of money."
Wall #4 manages to be the ugliest of the bunch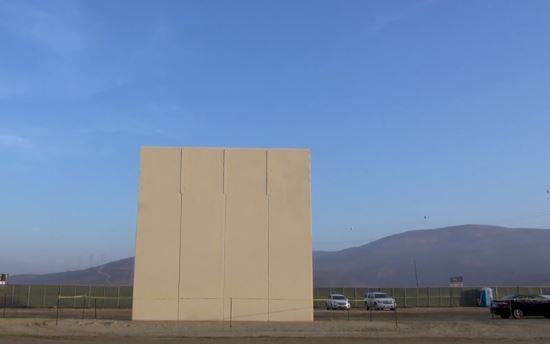 This is a pretty bland and ugly wall, to tell you the truth. It appears to be some sort of concrete, all the way from the bottom to the top. Seems like using a tool to create hand holds wouldn't be too tough for those attempting to climb over this wall.
Fun Fact! Conservative estimates state that around 40% of undocumented immigrants to the United States come over through airplanes and simply overstay their Visa. In reality, the percentage may be considerably higher than that.
Wall #5 features a design that makes almost no sense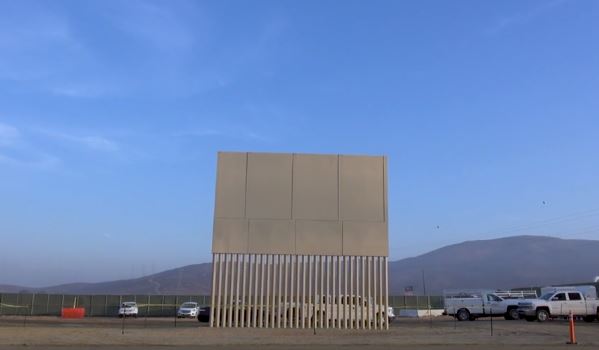 This is a fun wall. It has concrete at the top but slots at the bottom, which we figure is probably so that American border security can see anyone on the Mexican side attempting to break their way through.
Fun Fact! Mexicans make up just slightly more than half of the United States' undocumented immigrants (52%), and the number of undocumented Mexican immigrants living in the United States has declined by over one million since 2007.
Wall #6 adds handy barbed wire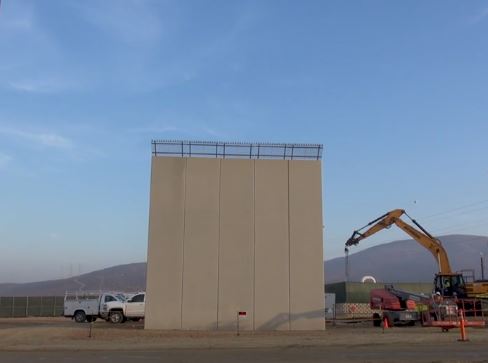 This wall is superior to other walls in that anyone attempting to climb it would have some real issues with whatever they chose to put on top. It looks like some sort of barbed wire, but in reality might be something more barbaric.
Fun Fact! Undocumented immigrants account for roughly 5% of those in America who are working or unemployed and looking for work. That number is unchanged from 2014, and relatively the same as 2007. That means all new legitimate job growth has gone to American workers, and illegal immigrants aren't really stealing anyone's jobs.
Wall #7 sort of improves off a bad design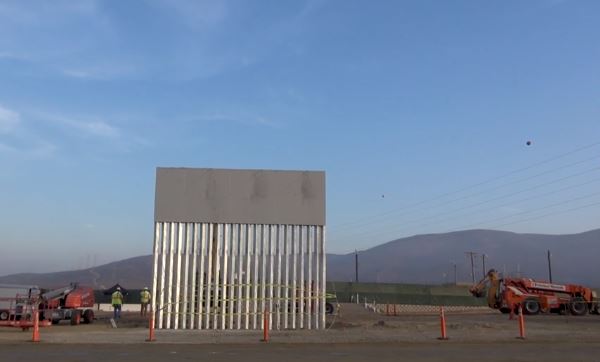 Here we find another wall with steel beams at the bottom and concrete covering the top. Pretty much the same idea is present as with the other wall; you can more easily see people on the other side. Also, it may make the wall more difficult to scale.
Fun Fact! As of 2014, around 66% of undocumented immigrants had lived in the United States for at least a decade.
Wall #8 is … well, a basic, run-of-the-mill wall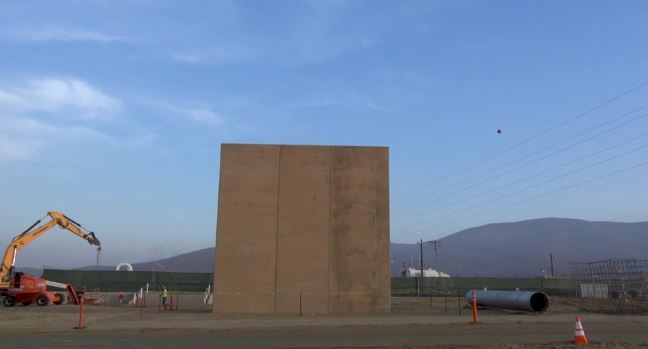 And finally, we have a fairly normal looking wall. In fact, the creators of this wall even went out of their way to show what it would look like after several years of heat and weather corrosion. Or maybe that's just how it looks? Yeesh.
Fun Fact! While Trump spent plenty of time referring to Mexican immigrants as rapists, but statistics show that immigrants are less likely to commit crimes than people born in the United States.
Check out The Cheat Sheet on Facebook!