Donald Trump's Biggest Fear Is Literally Straight Out of a Steven Spielberg Movie
President Donald Trump likes to talk a big game. From his bombastic style and confident speeches, one might think he fears no man or beast. Stephanie Clifford told In Touch that isn't true. In addition to lots of other steamy details from her alleged affair with the now-president, Clifford revealed one of Trump's biggest fears.
1. Trump interrupted their dinner with a TV program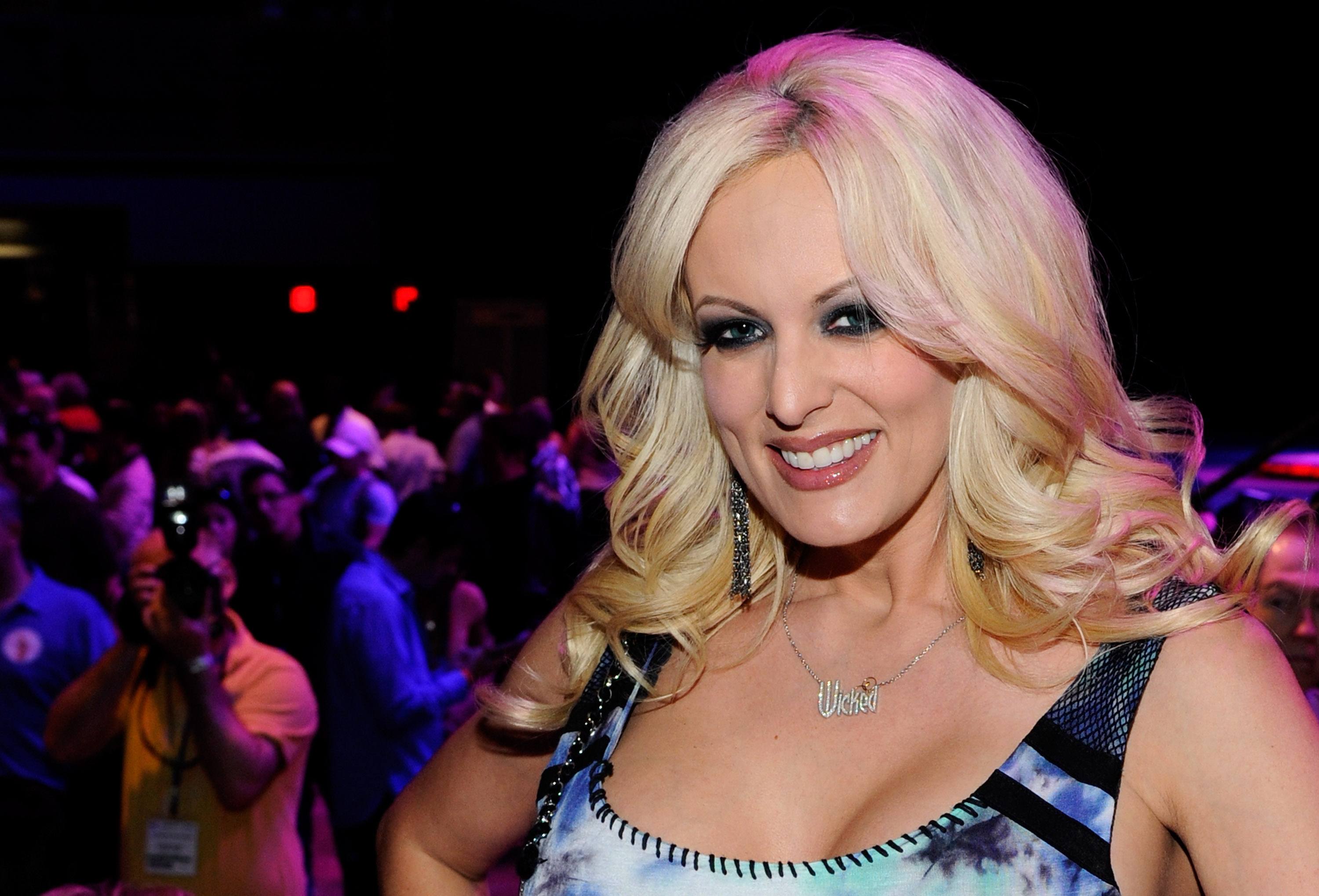 Clifford, said in a 2011 interview with InTouch that one night, she and Trump had dinner while the TV played in the background. That comes as no surprise to anyone who knows anything about the president. The Hill reports that Trump joins much of the nation in loving The Discovery Channel's Shark Week.
"You could see the television from the little dining room table and he was watching Shark Week and he was watching a special about the U.S.S. something and it sank and it was like the worst shark attack in history," Clifford said.
Next: Trump's reason for watching the show reveals a weak side.
2. The president's biggest fear doesn't even live on land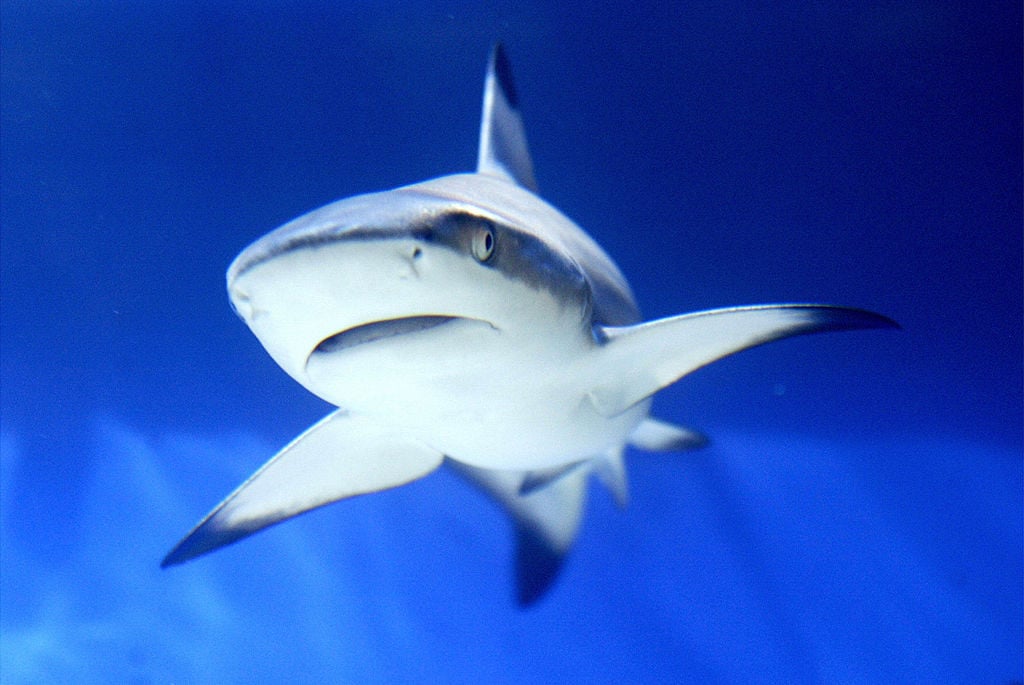 "He is obsessed with sharks," Clifford revealed. "Terrified of sharks. He was like, 'I donate to all these charities and I would never donate to any charity that helps sharks. I hope all the sharks die,'" she said. "He was like riveted. He was like obsessed. It's so strange, I know." Clifford's account does not represent the only time Trump revealed his fear.
Next: Trump told the world how he feels about sharks in this predictable way.
3. He told Twitter all about it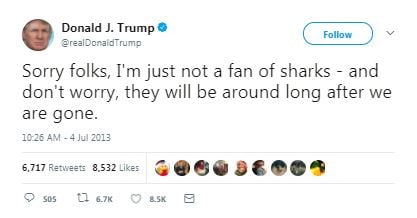 Long before he even ran for president, Trump made his position on sharks pretty clear. Back in 2013, he tweeted about them. "Sorry folks, I'm just not a fan of sharks — and don't worry, they will be around long after we are gone." He even added his favorite group of people to his apparent list of things he hates. "Sharks are last on my list — other than perhaps the losers and haters of the world!" But how strange is his fear?
Next: Fearing sharks does not register as "weird" for a lot of people.
4. Why do we fear sharks so much?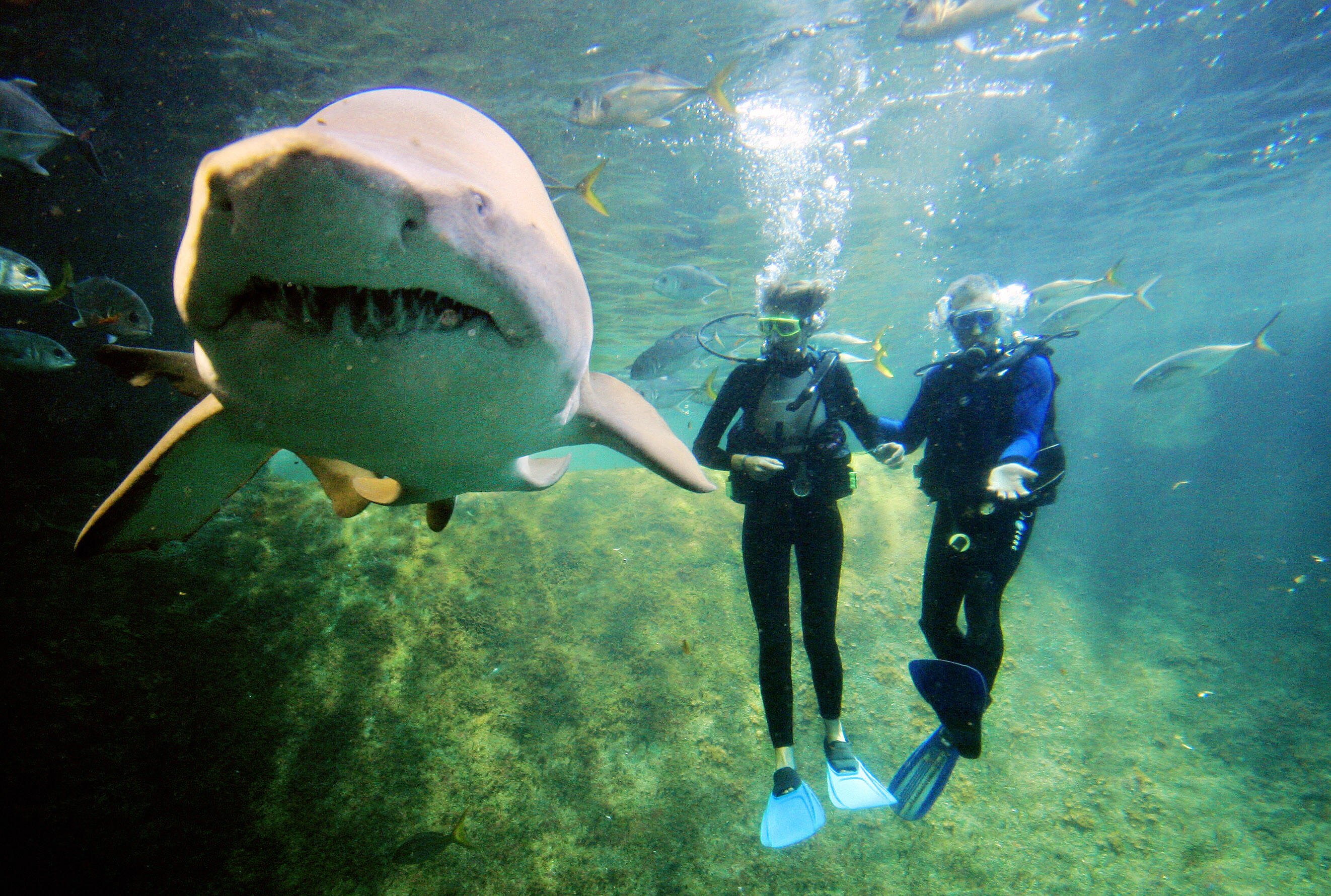 According to Live Science, fearing sharks kind of makes sense. People are terrified of sharks because getting eaten by a shark would be a really "crummy" way to die, said David Ropeik. The instructor of risk communication at Harvard University also wrote How Risky Is It, Really? Why Our Fears Don't Always Match the Facts.
"We're not just afraid of things because of the likelihood that they'll happen, but [also] because of the nature of them if they do happen," Ropeik said. "So it may be unlikely that you'll be attacked by a shark, but it would suck if you did." In other words, the little we know about sharks actually makes us more afraid of them.
Next: This popular program does not exactly help.
5. Shark Week entertains viewers, but does it educate?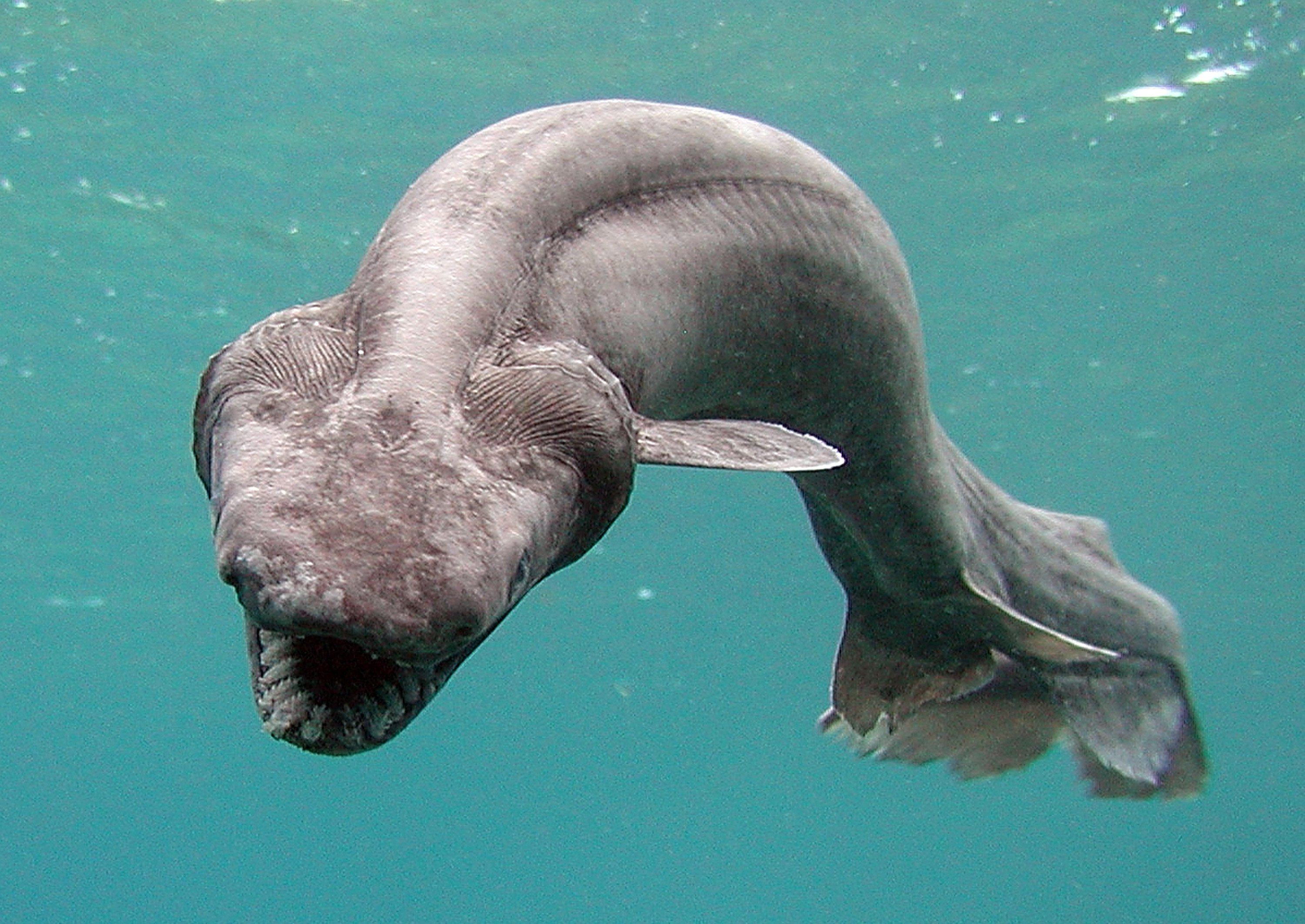 The Discovery Channel's annual event attracts millions of viewers, but it also demonstrates a track record of spreading myths about the animals. In 2013, the channel aired a documentary asking if Megalodon — the giant prehistoric shark that made great whites look small — is still alive. It is not.
Suzannah Evans, from University of North Carolina at Chapel Hill, found that about two-thirds of Shark Week documentaries portray sharks as violent, aggressive animals. The features include shots of bloody water and re-enacted deaths. People who watch also become scared of sharks, and exaggerate their own risk of getting bitten. Trump among them.
Next: Fear not, though. You won't. Right?
6. How likely are shark bites, anyway?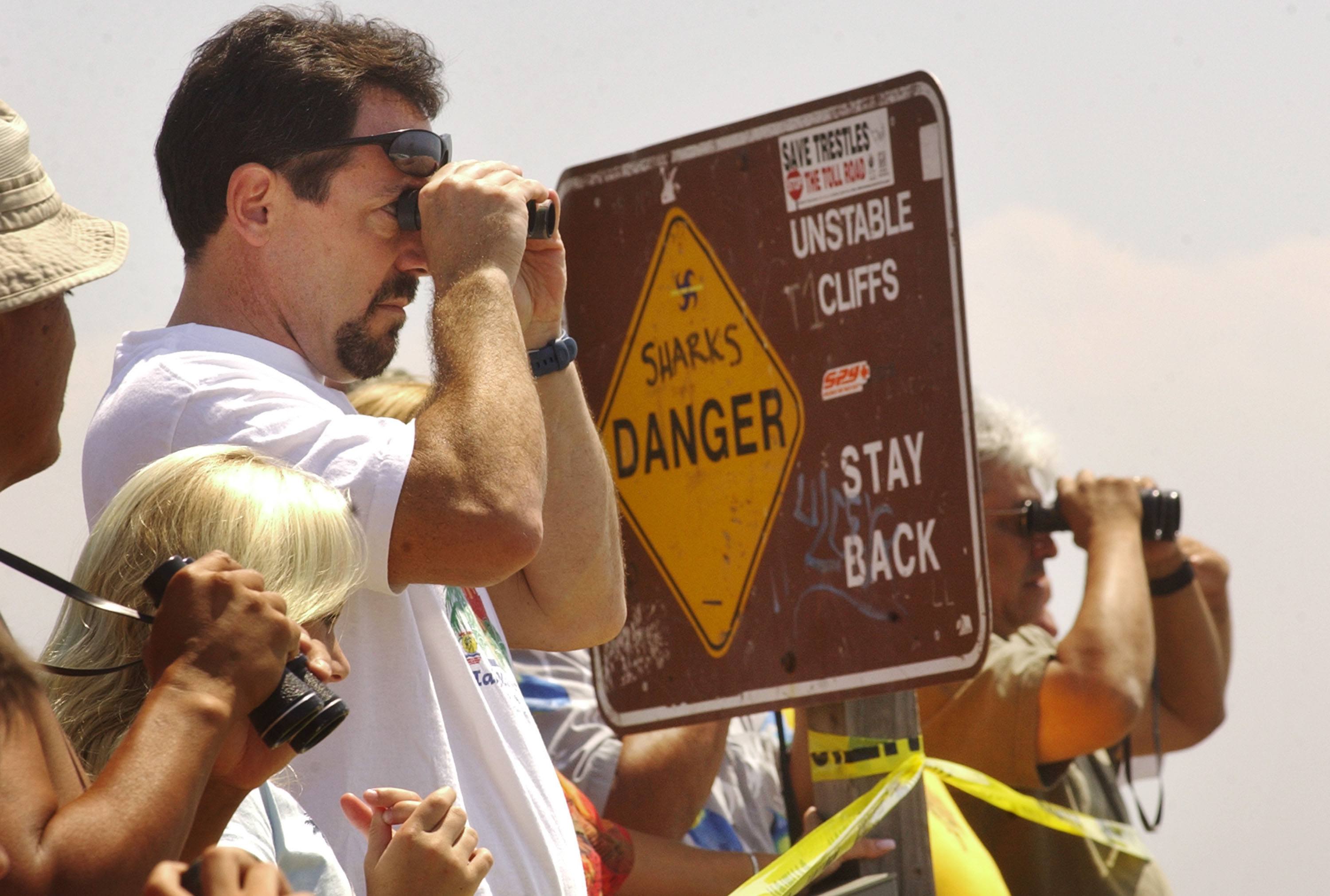 The blog Southern Fried Science writes, "more people are bitten by other people on the New York City subway each year than are bitten by sharks in the whole world." For non-New Yorkers, that works out to about a 1 in 3,748,067 chance of dying in a shark attack, according to the International Shark Attack File. In other words, you stand a much higher risk of dying of heart disease (1 in 5), of cancer (1 in 7) or in a car accident (1 in 84) than of getting eaten by a shark.
Next: When it comes to sharks, Trump put his money where his mouth is.
7. Trump predictably went after the creatures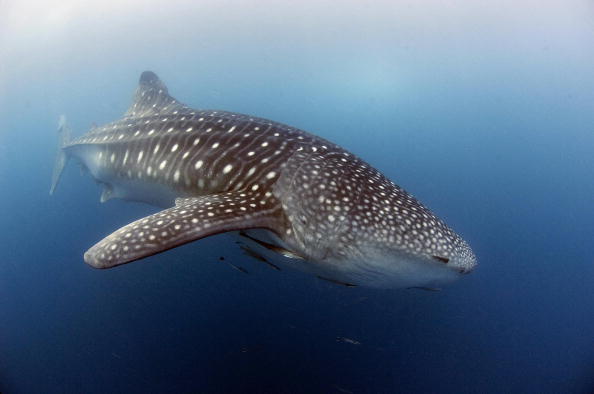 Whether based in his fear of the animals or not, Trump's administration might actually hurt the aquatic creatures. According to The Atlantic, the administration promised to shrink marine national monuments and other sanctuaries against overfishing. It announced earlier this month that it plans to release 90% of U.S. coastal waters to oil and gas drilling. It also withdrew a proposed rule to protect endangered species, including sharks. No, Trump. Sharks will not outlast us all. Especially not if you have anything to say about it.
Follow The Cheat Sheet on Facebook!