6 of Donald Trump's Favorite Recipes
No matter where you fall on the Donald Trump love-hate spectrum, you can't deny the President's polarity. Maybe it's his tax strategy, his relationship know-how, or perhaps people hope offering such enthusiastic support will somehow allow them to achieve the same level of success. OK, so the last reason might not be the most realistic.
While most of us can't hope to live quite like Trump, we can at least pretend by cooking tasty versions of some of his favorite foods. Try these six delicious recipes.
1. Bacon, Egg, and Toast Cups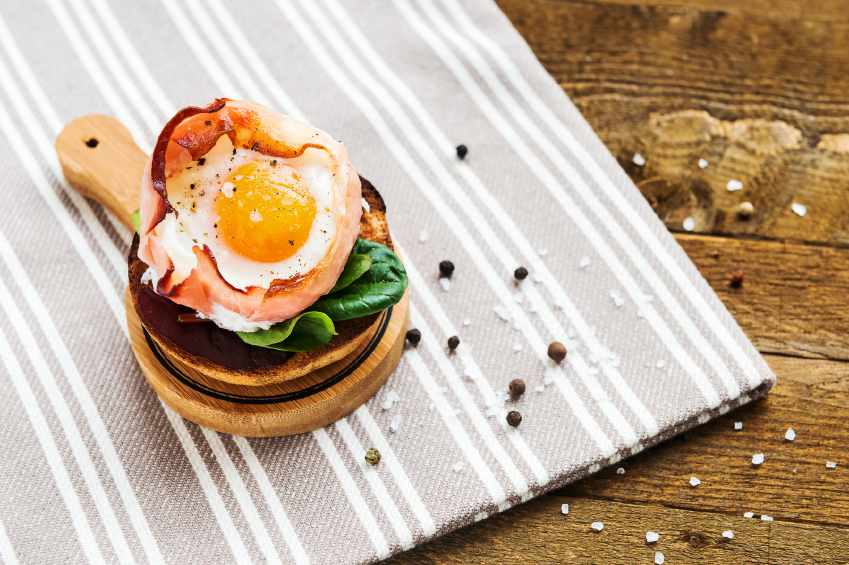 When it comes to his morning meal, Trump told People.com he likes bacon and eggs. The classic combo tastes great in its simplest form, but these baked egg cups from The Comfort of Cooking might be even better. With toast, eggs, bacon, and cheese, they have everything you need to get your day off to a great start.
Ingredients:
4 bacon slices
4 bread slices
½ cup shredded cheese of your choice
4 eggs
Salt and pepper
Directions: Preheat oven to 400 degrees Fahrenheit. Grease four wells in a regular muffin tin with nonstick cooking spray. Cook bacon in a small skillet until cooked, but not crisp, about 3 to 5 minutes. Transfer to a paper towel-lined plate to drain.
Using a round cookie cutter, cut center out of each bread slice. Press bread circles into each of the prepared muffin wells. Wrap a piece of bacon around the sides of each bread-filled well, then sprinkle cheese in the center. Crack an egg into each, season with salt and pepper and bake until cooked to your desired doneness, about 10 to 12 minutes.
Let cool briefly, then carefully run a knife around the edges to loosen. Transfer egg cups to a plate and serve.
2. Fried Mac and Cheese Bites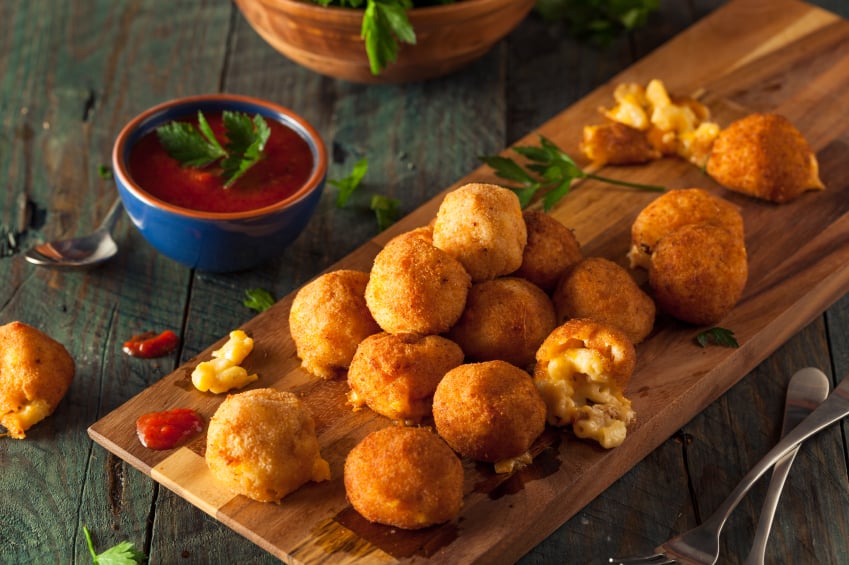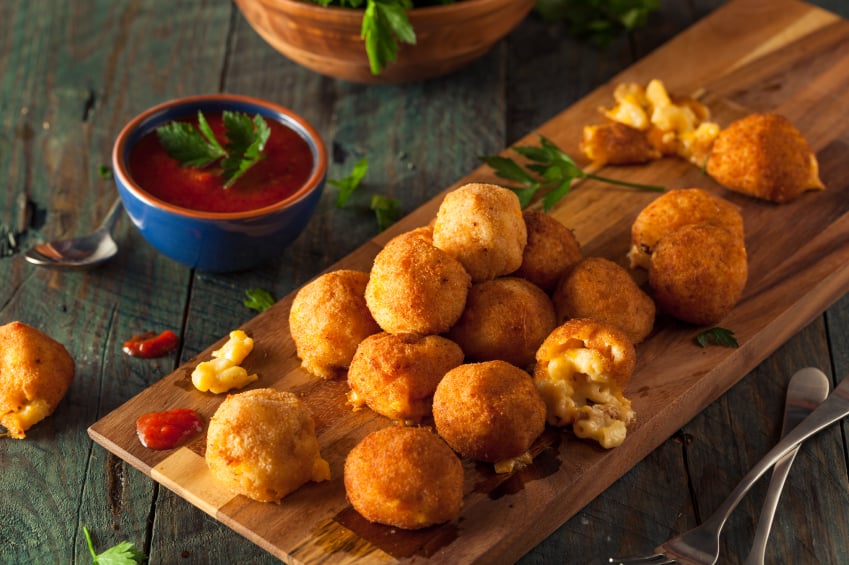 While visiting New Hampshire in January, Trump enjoyed quite the spread at a local diner. While a burger and fries are pretty standard, the fried macaroni and cheese definitely isn't. If you have yet to try your hand at this crispy snack, dive in with Family Circle's cheesy recipe. Because the gooey pasta needs to chill overnight, be sure to start at least a day in advance.
Ingredients:
12 ounces macaroni
2 tablespoons unsalted butter
2 tablespoons all-purpose flour
1½ cups milk, divided
½ teaspoon salt
¼ teaspoon pepper
Pinch of cayenne pepper
2 cups shredded cheddar cheese, divided
4 ounces thinly sliced American cheese, cut into thin strips
1 cup shredded mozzarella cheese
2 large eggs
1 (8-ounce) box Italian-seasoned panko breadcrumbs
6 cups peanut or vegetable oil
Directions: Bring a large pot of salted water to a boil. Cook macaroni for 7 minutes, or according to package directions. Drain.
Meanwhile, melt butter in a saucepan set over medium heat. Whisk in flour and cook until bubbling. Whisking constantly, stream in 1¼ cups milk. Season with salt, pepper, and cayenne. Bring to a simmer and cook for 2 minutes. Remove from heat and add 1 cup cheddar and American cheese. Transfer to a large bowl and fold in macaroni. Let cool slightly, then stir in remaining cheddar and mozzarella. Spread onto a rimmed baking sheet, cover with plastic wrap, and refrigerate overnight.
Use a scoop to portion out ¼-cup portions of macaroni and shape into 2- to 3-inch balls, packing lightly.
Whisk eggs with remaining milk. Dip macaroni balls into egg mixture, then coat with panko.
Heat oil in a deep 4-quart pot until a deep-fry thermometer registers 360 degrees Fahrenheit. Fry macaroni balls six or seven at a time until golden, about 3 to 4 minutes per batch. Serve at once.
3. Meatloaf Sandwich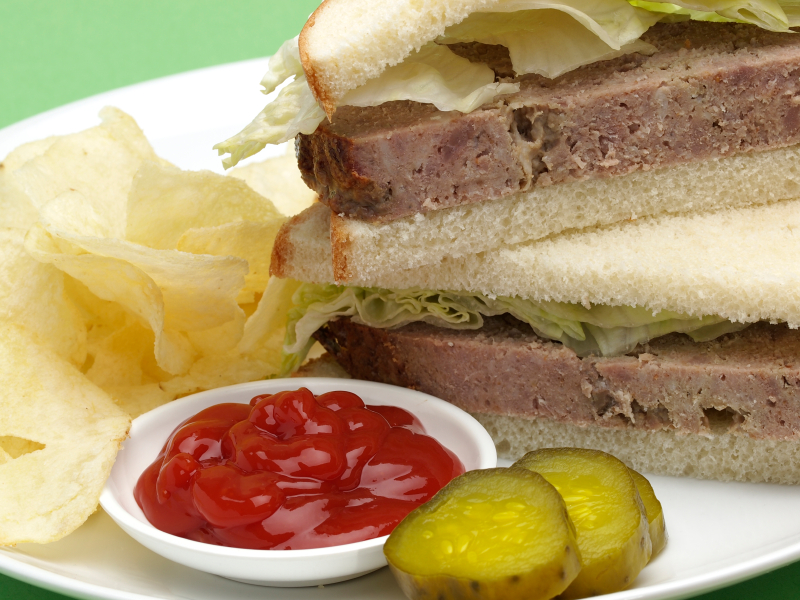 While meatloaf makes for a great meal, the resulting sandwiches made with leftovers are the real reason we like to make a batch. It turns out Trump is also a big fan of this sandwich, so Martha Stewart invited him to learn how to make one on her show. Built with sourdough bread, artichokes, and olive tapenade, it's definitely a sophisticated spin on the American classic.
When it comes to making the actual meatloaf, stick with something simple for the best sandwiches. This easy version from Food Network's Ina Garten is a great choice.
Ingredients:
2 slices sourdough bread
2 tablespoon prepared olive tapenade
2 slices of meatloaf
2 to 3 canned artichoke hearts packed in water, drained and sliced
2 small dill pickles, thinly sliced lengthwise
¼ small red onion, thinly sliced
Directions: Place bread on a work surface and spread 1 tablespoon of tapenade on each slice. Top one piece with meatloaf, artichokes, pickles, and onions. Close with remaining bread slice, cut in half, and serve.
4. Butter-Basted Rib Eye Steaks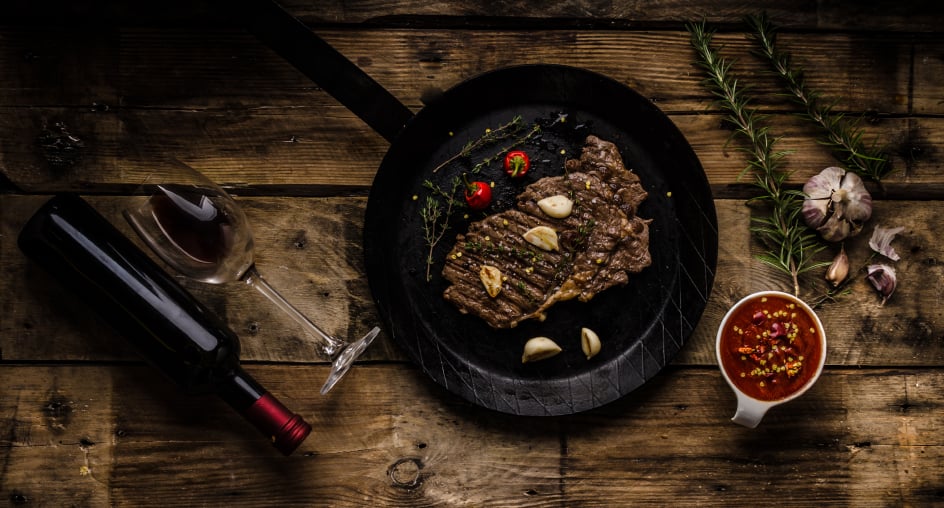 It's probably no surprise to hear the President-elect enjoys a good steak. What is a bit surprising, though, is that he prefers his rib eye cooked all the way through. We're sure Food & Wine's buttery steak dish, based on a recipe from famed chef Alain Ducasse, would taste great no matter how you cook it, but you might want to go for medium rare.
Ingredients:
2 (1¼-pound) bone-in rib eye steaks
Kosher salt and freshly ground pepper
2 tablespoons canola oil
4 tablespoons unsalted butter
4 thyme sprigs
3 garlic cloves
1 rosemary sprig
Directions: Season steaks all over with salt and pepper. Let meat stand at room temperature for 30 minutes.
Heat canola oil in a large cast-iron skillet over high heat until shimmering. Add steaks and cook until crusty on the bottom, about 5 minutes. Turn steaks, and add butter, thyme, garlic, and rosemary to the skillet. Continue to cook, basting steaks with the butter, garlic, and herbs, until steaks are medium rare, 5 to 7 minutes longer. Transfer to a cutting board and let rest for 10 minutes. Cut steaks off the bone, slice against the grain, and serve.
5. Buttered Toast Crispy Fishwiches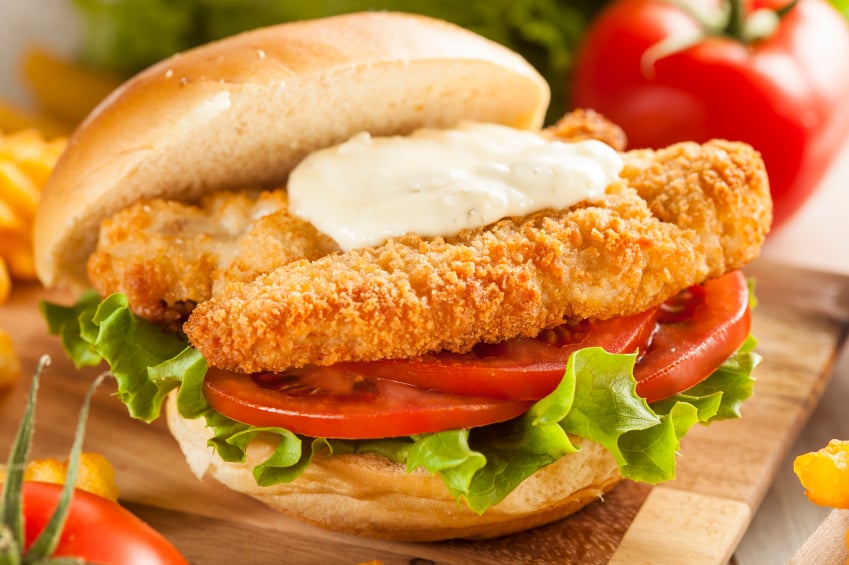 Hitting the campaign trail means every future president comes face-to-face with fast food at some point. For Trump, McDonald's is the on-the-road restaurant of choice. While he likes the burgers, he also mentioned he's a fan of the fish sandwiches.
This might be the one instance where you'll actually be eating better than Trump if you do the cooking yourself. We particularly like these panko-crusted cod sandwiches from Every Day with Rachael Ray. And because they're baked instead of fried, they're also a lot better for you.
Ingredients:
4 tablespoons unsalted butter, melted
1½ cups panko breadcrumbs
1 tablespoon seafood seasoning
1 tablespoon onion powder
1 tablespoon garlic powder
Zest of 1 lemon
2 tablespoons chopped fresh thyme
2 tablespoons finely chopped fresh chives
4 (6-ounce) pieces cod
Salt and pepper
Flour
2 egg whites, beaten
4 sandwich-size English muffins or 8 slices bread, toasted and lightly buttered
Toppings
Oil-and-vinegar slaw or shredded lettuce
Lemon juice or malt vinegar
Bread-and-butter pickles
Finely chopped red onion
Directions: Preheat oven to 425 degrees Fahrenheit. In a bowl, pour butter over breadcrumbs and mix to combine. Season with seafood seasoning, onion powder, garlic powder, lemon zest, thyme, and chives.
Season cod all over with salt and pepper, then dip in flour to coat, shaking to remove excess. Coat each piece of cod in egg whites, then panko mixture. Arrange on a cooling rack set over a baking sheet. Transfer to oven and bake until golden, crisp, and cooked through, about 20 minutes.
Build sandwiches with English muffins, slaw, fish, lemon juice, pickles, and onions. Close sandwiches and serve.
6. Cherry-Vanilla Ice Cream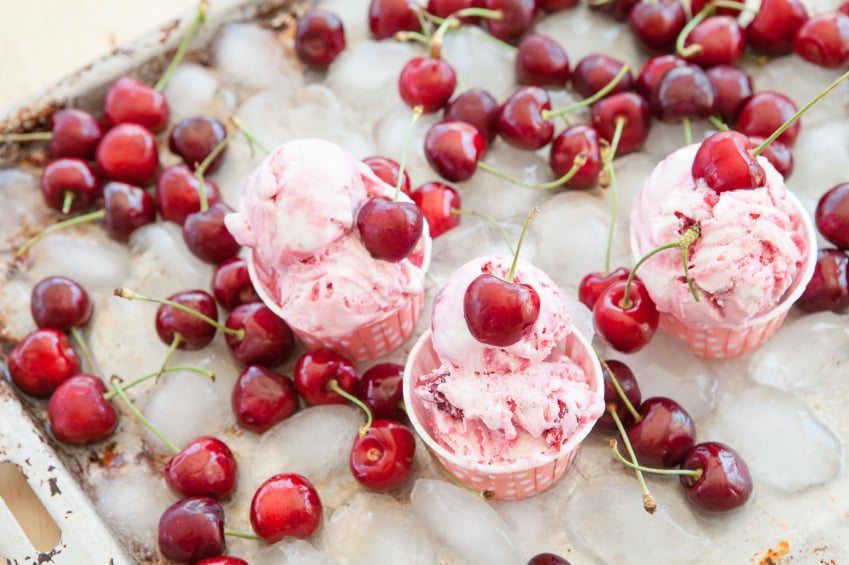 He might eschew coffee and alcohol, but even Trump can't say no to a creamy, frozen treat. According to Us Weekly, he particularly likes cherry-vanilla ice cream. While you could certainly buy some at the grocery store, we suggest firing up your ice cream maker to churn this luscious version from Country Living. You can even substitute frozen, pitted cherries to make things really easy.
Ingredients:
1½ pounds pitted cherries, divided
1 cup sugar, divided
2½ cups heavy cream
1 cup whole milk
½ vanilla bean, seeds scraped out and pod reserved
8 large egg yolks
1 teaspoon lemon juice
Red food coloring (optional)
Directions: Combine 1 pound cherries and ⅓ cup sugar in a small saucepan. Set over medium heat and cook until cherries soften, about 10 minutes. Process cherries through a food mill, strain, and discard solids. Return liquid to the pan and cook until syrup reduces to 1 cup, 8 to 10 minutes. Transfer to a small bowl and let cool completely.
Fill a large bowl with ice water and place a fine sieve over a medium bowl. Combine cream, milk, vanilla seeds, and vanilla pod in a medium saucepan and cook over medium-high until mixture just comes to a boil. Whisk yolks and remaining sugar together in a large bowl until pale and thickened. Whisking constantly, slowly stream in milk mixture. Return to same saucepan and cook over medium heat, stirring, until the mixture coats the back of the spoon, about 2 minutes. Strain mixture through sieve, then set over ice bath to cool completely.
Halve remaining cherries and toss with lemon juice. Set aside. Stir cherry syrup and food coloring into cooled ice cream base. Process in an ice cream maker according to manufacturer's instructions. Fold in halved cherries, transfer to an airtight container, cover, and freeze until solid.