5 Famous Writers and Their Favorite Alcoholic Drinks
"I usually write at night. I always keep my whiskey within reach," William Faulkner once wrote. The Nobel-prize-winning author is hardly the only writer who had a close (and sometimes dysfunctional) relationship with alcohol. From Edgar Allan Poe's drunken college exploits to the semester that John Cheever and Raymond Carver spent at the University of Iowa doing nothing but getting drunk, there's a well-established connection between writing and drinking. People may argue whether these and other talented authors were able to churn out stunning prose because of or in spite of the alcohol, but there's certainly no shortage of famous writers who were also famous drinkers.
With so many notable authors who enjoyed throwing back a cocktail, there's a drink out there for every kind of taste, both in literature and liquor. Here are the drinks favored by five famous writers.
1. Ernest Hemingway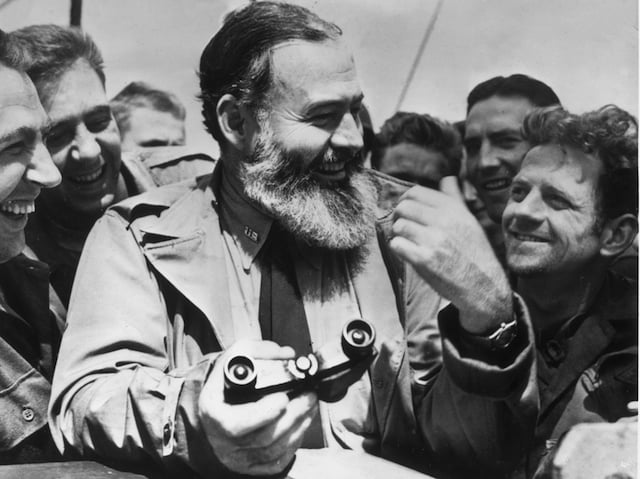 The drink: Martini
Ernest Hemingway has long been associated with both the mojito and the daiquiri, but those were hardly the only cocktails he enjoyed. One of his favorite drinks was actually a classic gin martini. According to instructions he provided in a 1949 letter, the perfect martini requires "[j]ust enough vermouth to cover the bottom of the glass, ounce ¾ of gin, and the Spanish cocktail onions very crisp and 15 degrees below zero when they go into the glass."
Using those instructions, Philip Greene created the following martini recipe, published in his 2012 book To Have and Have Another, a compendium of cocktails associated with the author.
Ingredients:
1¾ ounces of London-style gin, such as Tanqueray
⅛ ounce of French dry vermouth
Directions: Stir well in a mixing glass with plenty of ice, strain into a chilled cocktail glass. Garnish with frozen Spanish cocktail onions or a chilled garlic onion.
2. Jack Kerouac
The drink: Margarita
Jack Kerouac's love affair with alcohol ended badly (he died at age 47 from complications of cirrhosis), but in his younger days, he learned to enjoy a margarita on his trips to Mexico. This recipe for one of the Beat Generation icon's favorite drinks comes from the Savory.
Ingredients:
2 ounces of reposado or silver tequila
1 ounce agave nectar
1 ounce lime juice
Lime wheel for garnish
Directions: Shake all ingredients with ice and strain into rocks glass. Garnish with a fresh-cut lime wheel.
3. John Steinbeck
The drink: Jack Rose
The favorite drink of the The Grapes of Wrath author was reportedly a Jack Rose, a combination of applejack, lime, and grenadine. The cocktail was popular in the early part of the 20th century but has since fallen out of fashion. Fortunately, it's easy enough to make once you get some hands on applejack, which is still produced by Laird's, the oldest commercial distillery in the U.S., as it has been since 1780. The recipe below comes from the book Imbibe! (via the LA Weekly).
Ingredients:
2 ounces of applejack
Juice of ½ lime
½ ounce grenadine
Directions: Shake well with cracked ice and strain into a chilled cocktail glass.
4. F. Scott Fitzgerald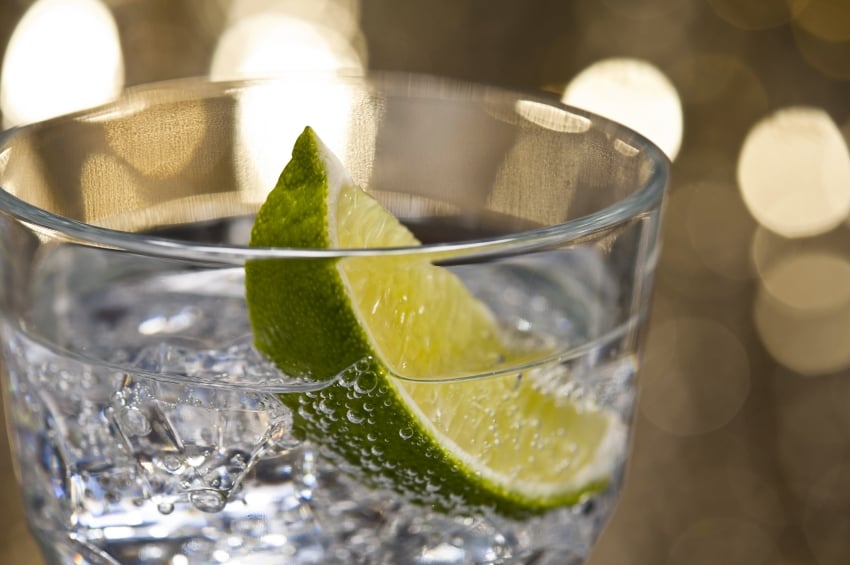 The drink: Gin Rickey
Liquor flows freely in The Great Gatsby and other Fitzgerald novels, which definitely seems to be a case of art imitating life. The acclaimed author and his wife Zelda were notorious boozehounds despite their low tolerance for alcohol. Fitzgerald was said to prefer gin, particularly the Gin Rickey, in part because he had the impression no one could smell it on his breath. Turn to this recipe from Esquire next time you want to add a little Jazz Age decadence to your life.
Ingredients:
2½ ounces gin
2 tablespoons lime juice
Club soda
Lime wheel
Directions: Pour gin and lime juice into a chilled highball glass filled with ice cubes. Top with club soda, and stir gently. Garnish with lime wheel. Serve with two straws.
5. Evelyn Waugh
The drink: Stinger
One of satirical novelist Evelyn Waugh's favorite drinks was reportedly the stinger, a sweet concoction made with crème de menthe and brandy. The Brideshead Revisited author wasn't alone in his enjoyment of the drink. Somerset Maugham also enjoyed stingers, and James Bond even forgoes his customary martini to order one in Diamonds Are Forever. Recipe from Paper & Salt.
Ingredients:
2 ounces brandy
¾ ounce crème de menthe
½ ounce dry vermouth or bourbon
Directions: Shake with ice. Pour into a chilled martini glass or old fashioned glass.
Follow Megan on Twitter @MeganE_CS
More from Culture Cheat Sheet: