Easy Side Dish Recipes to Dress Up a Basic Meal
Weeknight dinner is easiest when boiled down to a combination of protein, vegetables, and a starch. Yes, the same plate of chicken with broccoli and brown rice might take the guesswork out of cooking, but it starts to get old pretty fast. Impressive entrées require a lot more time and effort than most of us can muster during the week, though. Instead of trying to get fancy with the chicken, pork, or beef on your plate, look to the side dishes. These accompanying foods are a lot easier to gussy up than the main dish, so you can whip up something impressive in no time. Try these six side dish recipes to add a little bit of excitement to your everyday dinner routine.
1. Root Vegetable Slaw with Orange-Cumin Dressing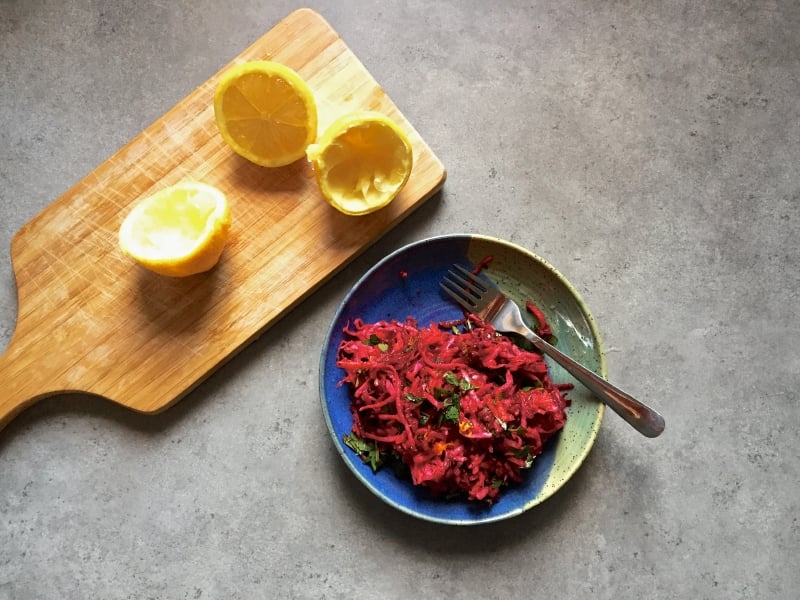 Forget about cabbage and mayo, root veggies and citrus make a wildly delicious slaw suitable for any time of the year. This version from The Kitchn is loaded with beets, carrots, and celery root for a taste that's earthy and also a little bit sweet. The cumin seeds add a nice bit of smoky flavor to this side, making it a great accompaniment for any meat.
When shredding the beets, you may want to use a pair of disposable gloves so you don't end up with red fingers for the next few days. You can find them at most kitchen supply stores as well as online.
Ingredients:
Zest and juice of 1 orange
1 teaspoon cumin seeds, toasted
3 tablespoons extra-virgin olive oil
½ teaspoon sugar
3 medium carrots
2 medium beets
1 small celery root
Salt and freshly ground pepper
Directions: In a large bowl, whisk the orange zest, orange juice, cumin seeds, vinegar, olive oil, and sugar to combine.
Peel and shred the carrots, the beets, then the celery root into the dressing bowl. Toss to combine, and season with salt and pepper. Serve immediately, or refrigerate for 30 minutes if time allows.
2. Chipotle Smashed Sweet Potatoes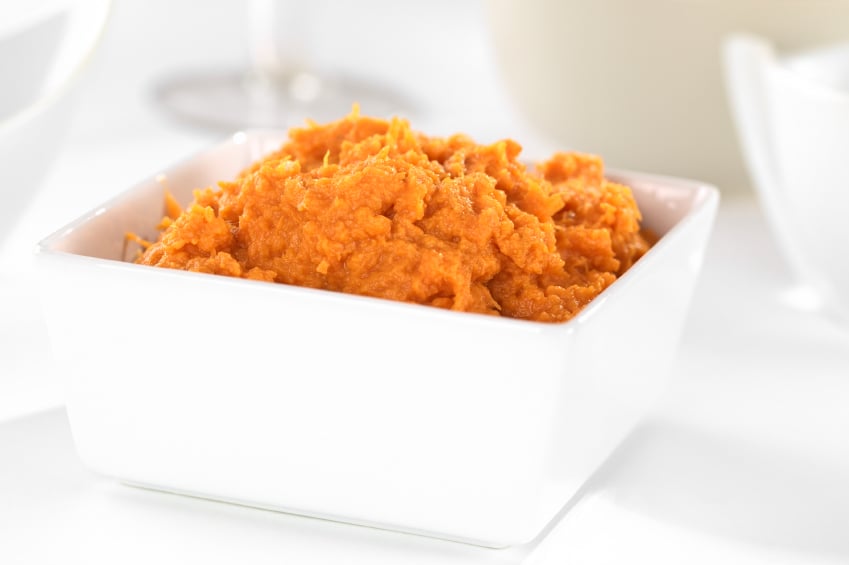 When you're sick of the same pile of mashed spuds, switching to sweet potatoes is an easy way to shake things up. We particularly like Alton Brown's chipotle-infused recipe, featured on Food Network, for the added spice. With just five ingredients, and a basic method, this dish might become a regular part of your rotation. If you don't have chipotles on hand, try adding a sprinkle of chili powder and cayenne to the potatoes while you mash.
Ingredients:
2 large sweet potatoes, peeled and cubed
2 tablespoons unsalted butter
1 whole chipotle in adobo, chopped
1 teaspoon adobo sauce
½ teaspoon salt
Directions: Place potatoes into a steamer basket, and set in a large pot of simmering water with water at least 2 inches away from the bottom of the basket. Steam for 20 minutes or until potatoes are tender. Transfer potatoes to a bowl, add butter, and mash. Add chipotles, sauce, and salt, and mash until combined. Serve.
3. Roasted Apples and Potatoes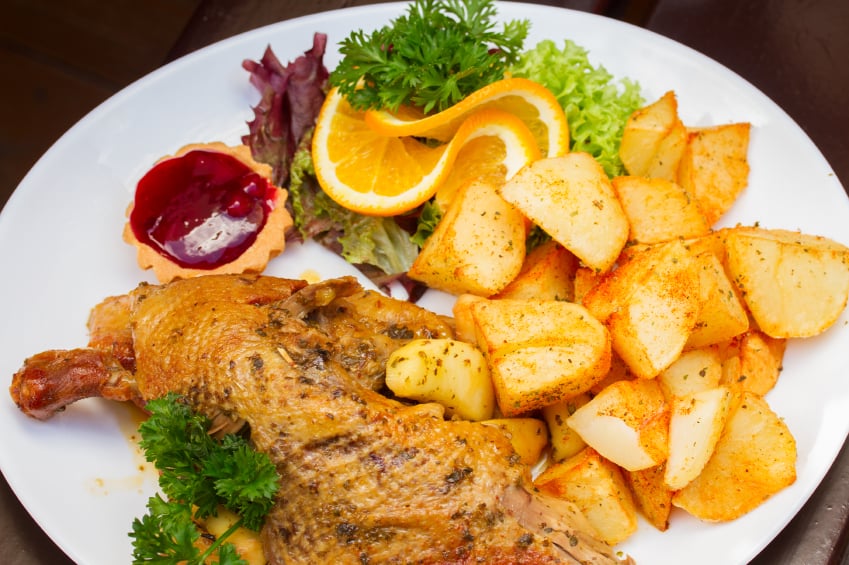 Cooked apples can do way more than compote and pie. Turn the fruit into a sweet and savory side dish with The Greene Grape's potato and apple recipe. Just cube the produce, toss with oil, and bake for about 40 minutes. It's particularly good served with pork and poultry, but any of your favorite main dishes will do.
Though this recipe is great as written, you can play around with some different flavors. Try adding some chopped thyme or rosemary for even more flavor. You can also add a few whole garlic cloves.
Ingredients:
6 white potatoes, cut into ½-inch cubes
2 apples, peeled, cored, and cut into cubes slightly larger than potatoes
¼ cup olive oil
1 teaspoon salt
¼ teaspoon pepper
Directions: Preheat oven to 400 degrees Fahrenheit. Toss apples and potatoes with olive oil, salt, and pepper. Arrange on a rimmed baking sheet in one layer. Bake for about 40 minutes, or until golden and tender, stirring once halfway through.
4. Wild-Rice Pilaf with Cranberries and Pecans
Rice comes in tons of different varieties but, strangely, wild rice isn't one of them. The state grain of Minnesota is actually the seed from a type of water grass. Specifics aside, it's a smart addition to your rotation because it's lower in calories than white rice while providing you with 7 grams of protein and 3 grams of fiber per cooked cup.
Give the grain a try with Martha Stewart Living's cranberry and pecan pilaf. This recipe gets a flavor boost from sweating some shallots before adding the wild rice and chicken stock. Cranberries and raisins add a hint of sweetness while pecans give it great crunch. Feel fry to try other nuts and dried fruits as well.
Ingredients:
2 tablespoons extra-virgin olive oil
1 shallot, finely chopped
1 cup wild rice
3 cups low-sodium chicken stock
½ cup pecans
¼ cup dried cranberries
¼ cup golden raisins, coarsely chopped
2 tablespoons chopped fresh flat-leaf parsley
Salt and freshly ground pepper
Directions: Heat oil in a medium saucepan over medium-high heat. Add shallot, and cook, stirring occasionally, until tender, about 3 minutes. Add rice, and cook for 1 minute. Add chicken stock, and bring to a boil. Reduce heat, and simmer, covered, until rice is tender and grains start to burst, 45 to 50 minutes. Drain any excess liquid, and transfer rice to a bowl.
Meanwhile, preheat oven to 400 degrees Fahrenheit. Toast pecans on a rimmed baking sheet until browned and fragrant, about 8 minutes. Let cool, then coarsely chop.
Add pecans, cranberries, raisins, and parsley to rice. Season with salt and pepper, and toss to combine. Serve warm or at room temperature.
5. Brussels Sprouts and Parsnip Hash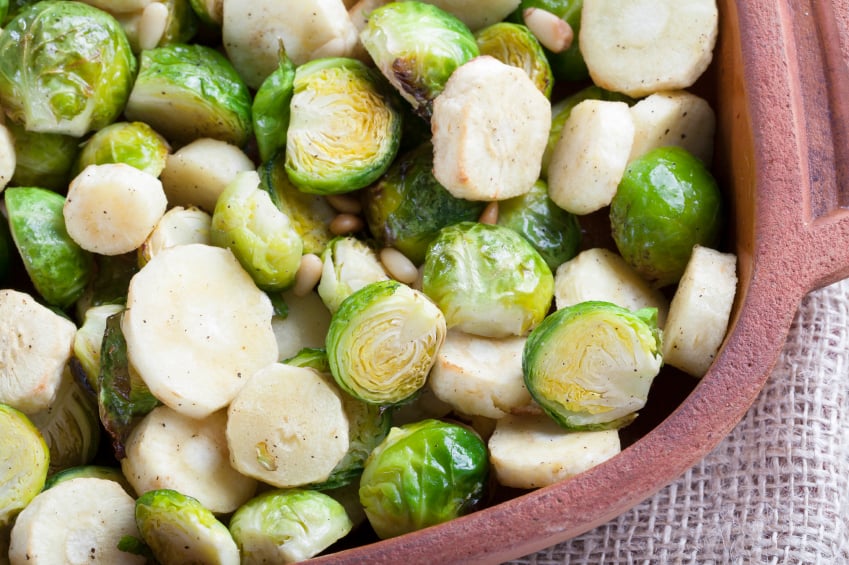 While hash is usually a breakfast dish, it works equally well at the dinner table. You don't even have to stick to potatoes. Try this version with parsnips and Brussels sprouts from The Paleo Prize for a new twist on the dish. For a super satisfying dinner that gives a nod to breakfast, top it with steak and a fried egg.
Ingredients:
1 cup trimmed and halved Brussels sprouts
1 cup peeled and chopped parsnips
¼ yellow onion, chopped
1 tablespoon unsalted butter
1 tablespoon extra-virgin olive oil
1 teaspoon chopped fresh rosemary
½ teaspoon dried thyme
¼ teaspoon garlic powder
Salt and pepper
Juice of ½ lemon
Directions: In a large skillet set over medium heat, melt the butter with the olive oil. Once hot, add the Brussels sprouts, parsnips, and onion. Cook, stirring often, until beginning to soften and brown, about 5 minutes. Add garlic powder, rosemary, and thyme. Season with salt and pepper.
Squeeze in lemon juice, then cover with a lid, and reduce heat to medium low. Cook 10 to 15 minutes longer, stirring occasionally, until tender. Serve.
6. Chicory-Apple Salad with Brown Butter Dressing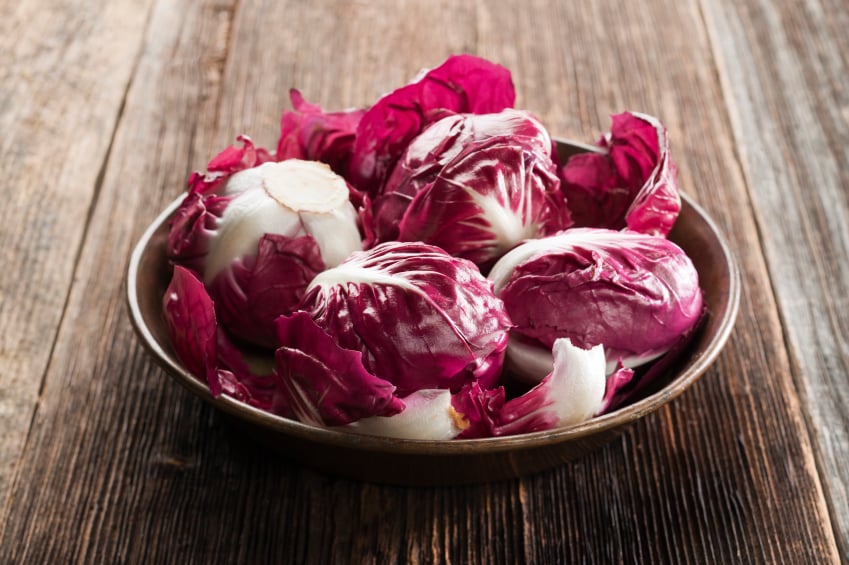 This salad from Marché in Eugene, Ore., which was featured on Bon Appétit, gives salad dressing a different spin by opting for brown butter in place of some of the oil. Taking the time to cook the milk solids creates a nutty flavor that really stands up against the sweet apple and bitter greens. We love the crunch a little bit of fried prosciutto adds, but you can skip cooking it for a speedier preparation. Just top the finished salad with a few regular slices of the salty pork instead.
Ingredients:
½ cup plus 2 tablespoons vegetable oil
2 ounces sliced prosciutto
4 tablespoons unsalted butter
2 tablespoons apple cider vinegar
1 tablespoon honey
Kosher salt and freshly ground pepper
8 cups torn mixed chicories, like radicchio, curly endive, and Belgian endive
1 medium Honeycrisp apple, cut into thin wedges
Directions: Heat ½ cup oil in a medium skillet over medium-high heat. Working in batches, fry prosciutto until lightly browned and crisp, about 2 minutes per side. Transfer prosciutto to paper towels to drain.
Cook butter in a small skillet over medium heat until it foams. Continue cooking until butter browns, being careful not to burn. Slowly pour off melted butter into a large bowl, leaving browned solids in the pan. Whisk in vinegar, honey, and remaining oil. Season with salt and pepper.
Toss chicories and apple with dressing until combined. Season with salt and pepper. Serve salad topped with crispy prosciutto.