5 Easy Summer Casserole Recipes to Try Before Fall Arrives
Convenient, filling casseroles aren't just for cold winter nights. You can also whip up delicious one-pan dinners in the summer. These lighter casseroles rely on seasonal ingredients and are the perfect way to use up a late-summer harvest of zucchini, tomatoes, and other veggies. Here are five easy-to-make summer casserole recipes you're going to want to try before fall arrives.
1. Zucchini Gratin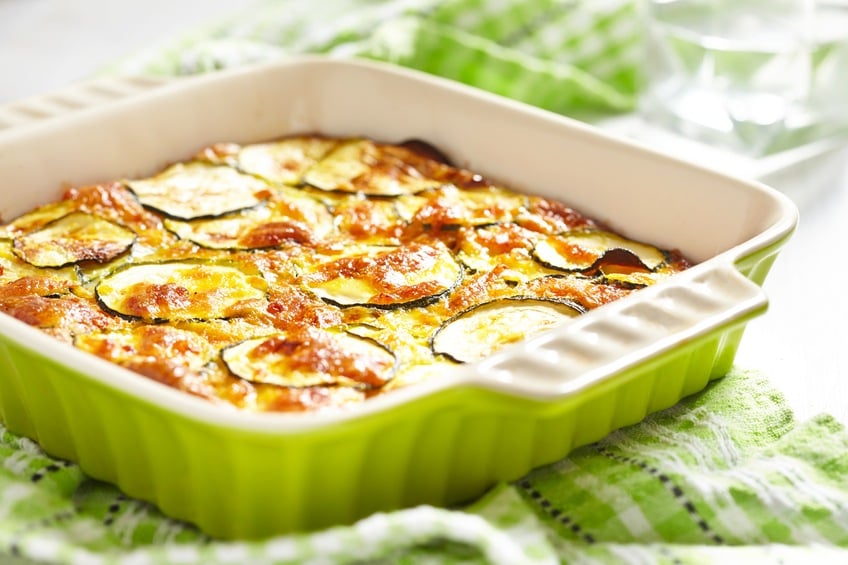 Garden-fresh zucchini is paired with plum tomatoes and onion, then smothered in a cheesy sauce for a vegetarian main dish everyone will love. Prepping this summer casserole recipe from Food Network's Patrick and Gina Neely is easy too — just slice and sauté the veggies, add to a casserole dish with the sauce, and bake for half an hour.
Ingredients:
2 tablespoons butter
1 medium onion, chopped
3 cloves garlic, chopped
6 zucchini, sliced into half moons ¼-inch thick
2 plum tomatoes, chopped and seeded
1 tablespoon freshly chopped thyme leaves
2 tablespoons all-purpose flour
Salt and freshly ground black pepper
1 tablespoon brown sugar
2 eggs, beaten
½ cup half-and-half
¼ cup grated sharp white cheddar
¼ cup grated Parmesan
Directions: Preheat oven to 375 degrees Fahrenheit. Butter an 8-by-8-inch casserole dish.
In a large, heavy-bottomed sauté pan over medium heat, melt butter. Sauté onion and garlic until translucent. Add zucchini and tomatoes and cook for about 7 minutes. Add thyme, and flour. Season with salt and pepper. Add mixture to the buttered casserole dish.
In a medium size bowl, add brown sugar, eggs, and half-and-half. Season with salt and pepper. Pour the milk mixture over the zucchini and sprinkle with both of the cheeses. Bake for 30 minutes.
2. Skillet Tomato and White Bean Casserole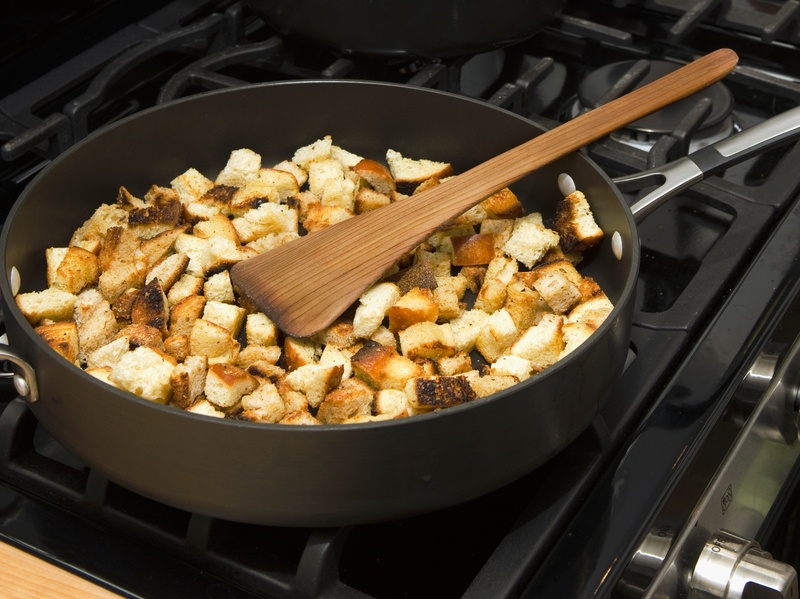 This one-pan tomato and white bean casserole from Well Plated by Erin is the perfect way to use up a haul of late-summer tomatoes. As a bonus, it's topped with a delicious layer of homemade, crunchy Parmesan croutons and takes just 10 minutes to prepare.
Ingredients:
5 tablespoons extra virgin olive oil, divided
3 cups, ½-inch-diced crusty whole-grain or sourdough bread
2½ pounds fresh tomatoes, cut into ½-inch dice
3 garlic cloves, minced
2 teaspoons sugar
2 teaspoons kosher salt
1 teaspoon fresh ground black pepper
1 can great northern beans, rinsed and drained
1 (10-ounce) package frozen spinach, thawed with excess moisture pressed out
½ cup fresh basil leaves, julienned
½ cup freshly grated Parmesan cheese
Directions: Position rack in the upper third of the oven. Preheat oven to 350 degrees Fahrenheit.
Add 3 tablespoons of olive oil to a large, high-sided, oven-proof skillet and turn heat to medium. Add the cubed bread to the pan and cook, stirring, until coated with the oil. Continue to cook for 5 minutes, until the bread is evenly browned.
Add the tomatoes, garlic, sugar, salt, and pepper to the pan. Cook for about 5 minutes, stirring often, until the tomatoes break down.
Remove the pan from heat and stir in the beans, spinach, and basil until everything is well mixed. Sprinkle the top with Parmesan cheese and drizzle with 2 tablespoons of olive oil.
Transfer pan to the oven and bake until the top of the casserole is browned and tomatoes are bubbly, about for 30 to 40 minutes.
3. Stovetop Summer Enchiladas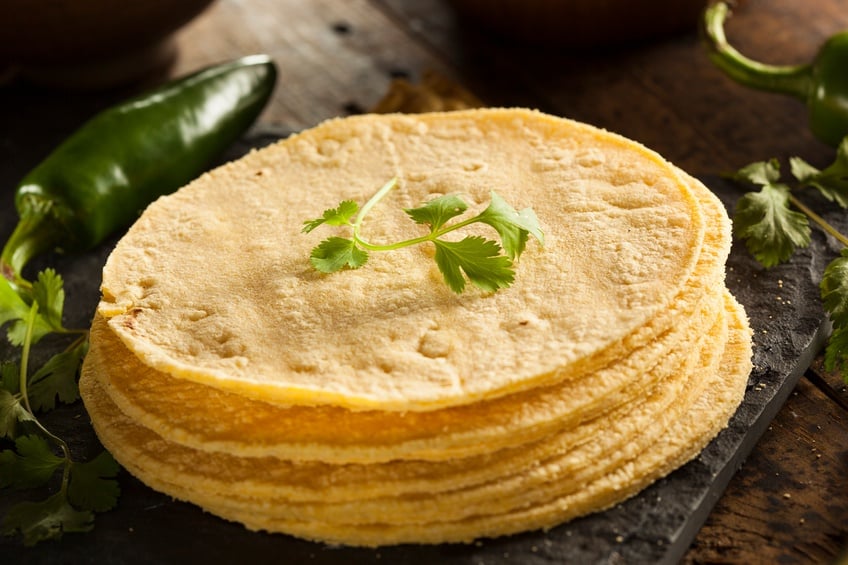 Not all casserole recipes involve turning on the oven, which is good news when temps are high. This one-pot vegetarian enchilada casserole is made on the stovetop and features summer vegetables like zucchini, yellow squash, and fresh corn. Recipe from She Likes Food.
Ingredients:
3 teaspoons olive oil, divided
8 corn tortillas, cut into one inch pieces
½ yellow onion, small diced
1 small zucchini, small diced
1 small yellow squash, small diced
1 small red bell pepper, small diced
1 clove garlic, minced
¾ cup fresh corn kernels
1 (15-ounce) can black beans, rinsed and drained
½ teaspoon salt
¼ teaspoon black pepper
½ teaspoon ground cumin
½ teaspoon paprika
1½ cup grated cheese, divided
1½ cup enchilada sauce
Cilantro leaves for topping (optional)
Directions: Heat a 10- to 12-inch skillet over medium. Warm 2 teaspoons of olive oil in the pan, then add the pieces of corn tortillas and cook for 5 minutes, until slightly crisp. Remove from pan and set aside.
Add 1 teaspoon of olive oil to the pan, along with the onions and a pinch of salt. Cook until the onions start to soften, about 2 minutes, then add the zucchini, squash, pepper, garlic, corn, black beans, and spices. Stir until combined. Cook for 10 minutes, until vegetables are tender.
Return the tortillas to the pan along with 1 cup of grated cheese. Stir. Add the enchilada sauce and stir again. Sprinkle on the remaining ½ cup of cheese, turn off heat, and cover. Let rest for 5 minutes, until cheese is melted. Top with cilantro if desired, then serve.
4. Chicken and Rice Casserole with Summer Vegetables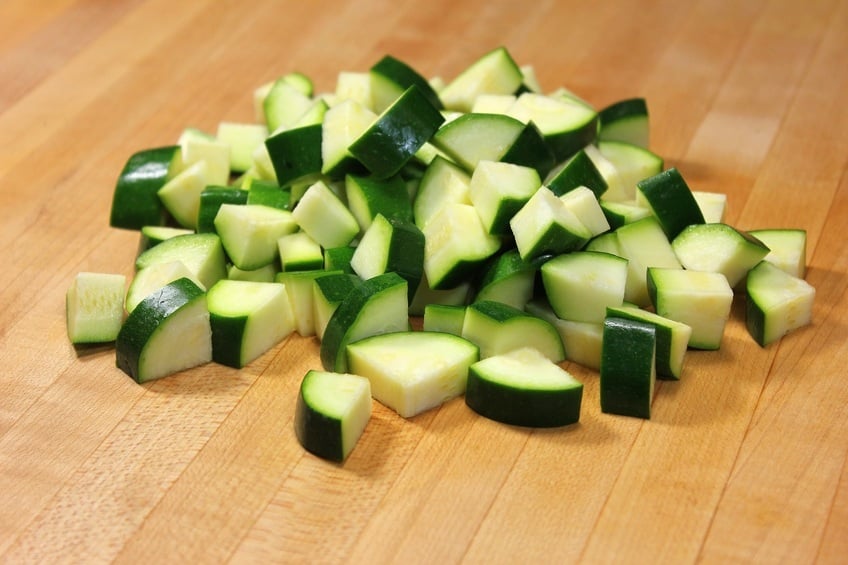 Low-fat chicken breasts, summer vegetables, and healthy brown rice come together for a light and easy summer dinner. This one-pot meal is prepared entirely on the stovetop — no need to turn on the oven or dirty an additional pan. Recipe from BigOven.
Ingredients:
1 tablespoon vegetable oil
1 medium onion, chopped
2 cloves garlic, minced
1 red bell pepper, chopped
1 medium zucchini, chopped
1 pound chicken breasts, cubed
2 medium tomatoes, chopped
1 cup brown rice
3 cups unsalted chicken broth
½ teaspoon salt
½ teaspoon fresh-ground black pepper
3 tablespoons parsley
Directions: Add vegetable oil to a large, heavy-bottomed saucepan (enough to coat the bottom of the pan) and turn heat to low. Add the onion, garlic, red pepper, and zucchini to the pan. Cook, stirring occasionally, until the vegetables are very soft, about 5 minutes.
Add the cubed chicken to pan and turn heat to medium-high. Stir until the chicken is lightly browned on all sides. Add the tomatoes, rice, chicken broth, and salt to the pan. Bring to a boil, then reduce to a slow simmer. Let the casserole simmer until the rice is tender, about 45 minutes. Stir in the pepper and the parsley and serve.
5. Fresh Corn Casserole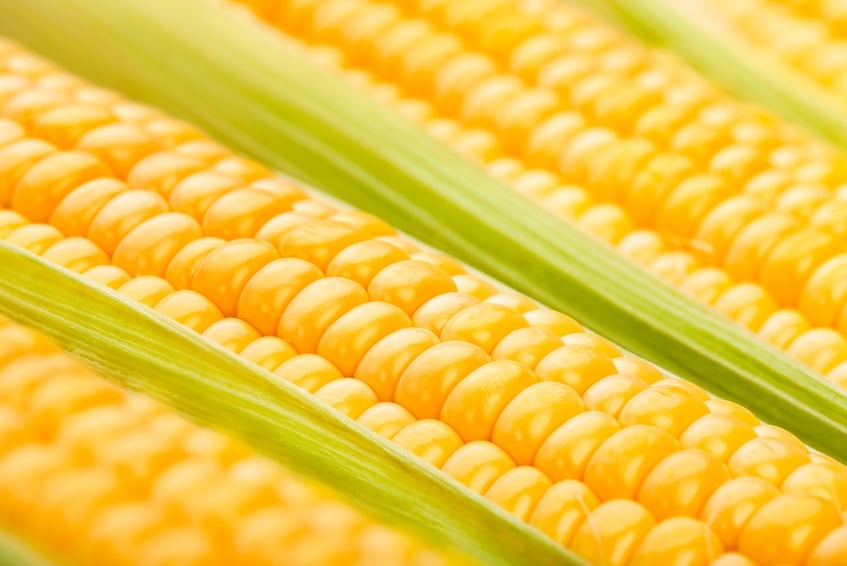 Put those ears of sweet corn to good use by making a simple sweet corn casserole. This rich side dish is made with heavy cream and butter, and pairs well with fried chicken, steak, or other hearty mains. Recipe from The Pioneer Woman.
Ingredients:
8 ears corn, still in the husk
⅔ cups heavy cream
3 tablespoons salted butter
½ teaspoon salt to taste
Fresh ground pepper to taste
Directions: Preheat oven to 350 degrees Fahrenheit.
Husk the corn. Working over a large, deep bowl, slice off the corn kernels. Using the dull side of your knife (or a dinner knife), press and scrape down on the cob to remove any remaining pieces of kernel.
Add the heavy cream, salt, ground pepper, and butter to the bowl. Mix well, then pour into a baking dish. Bake for 30 to 45 minutes or until warmed through.
Follow Megan on Twitter @MeganE_CS
More from Culture Cheat Sheet: