Easy Ways to Declutter Your Entire House This Weekend
Most American homes have some amount of clutter. A study by the L.A. Times found that the average home has 300,000 items in it, and 25% of households with 2-car garages didn't have room to park their cars inside (while 32% only had enough room to fit one car inside). The average 10-year-old has 238 toys and plays with just 12 of them regularly. An even more shocking study found that we spend two and a half days per year looking for lost things (like TV remotes and car keys) and a whopping $2.7 billion replacing the stuff we can't find among the mess.
Whether you intend to go full-on minimalist or you're just trying to get a little sanity back in your life, decluttering can go a long way toward helping you find peace in your home. People plagued by clutter report loss of energy, general overwhelmed feelings, anxiety, and depression. So, it's not surprising that cleaning up the clutter can lead to a better sense of well-being and happiness.
But if you've spent a fair amount of time accumulating stuff, it will take forever to clean it all up, right? Wrong. With the right plan and a little bit of determination, you can make great strides toward decluttering your entire house this weekend.
1. Make a plan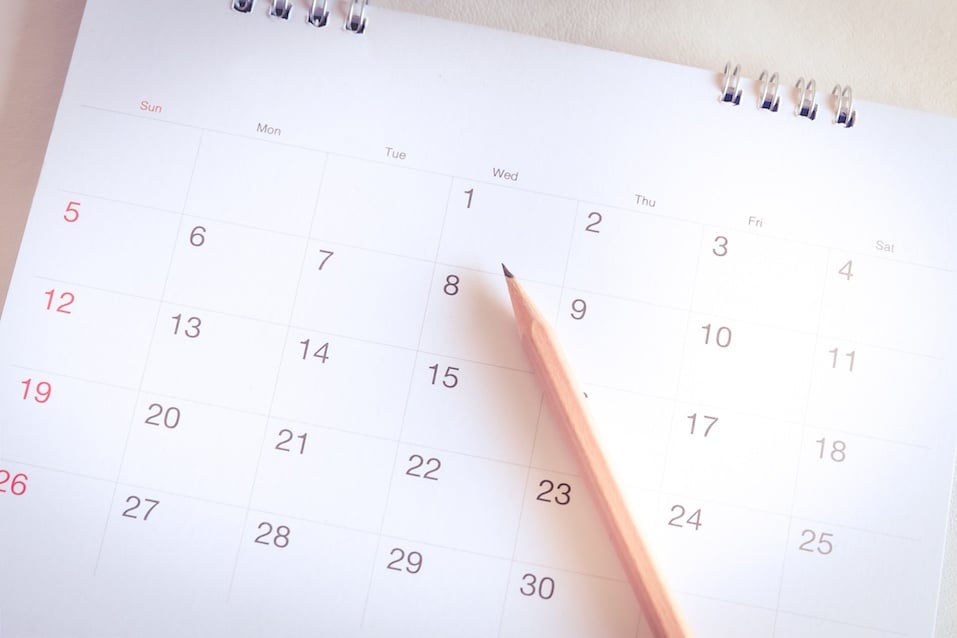 Start by clearing your calendar and planning to devote the entire weekend to getting all the clutter under control. Celeste from Décor by the Seashore suggests making a list of all the rooms in your house and estimating how much time you anticipate spending on each one (no one likes organizing on an empty stomach).
Be sure to build in time for breaks and keep your expectations realistic. A bathroom might take 30 minutes, while a playroom will probably take a couple of hours.
2. Gather your supplies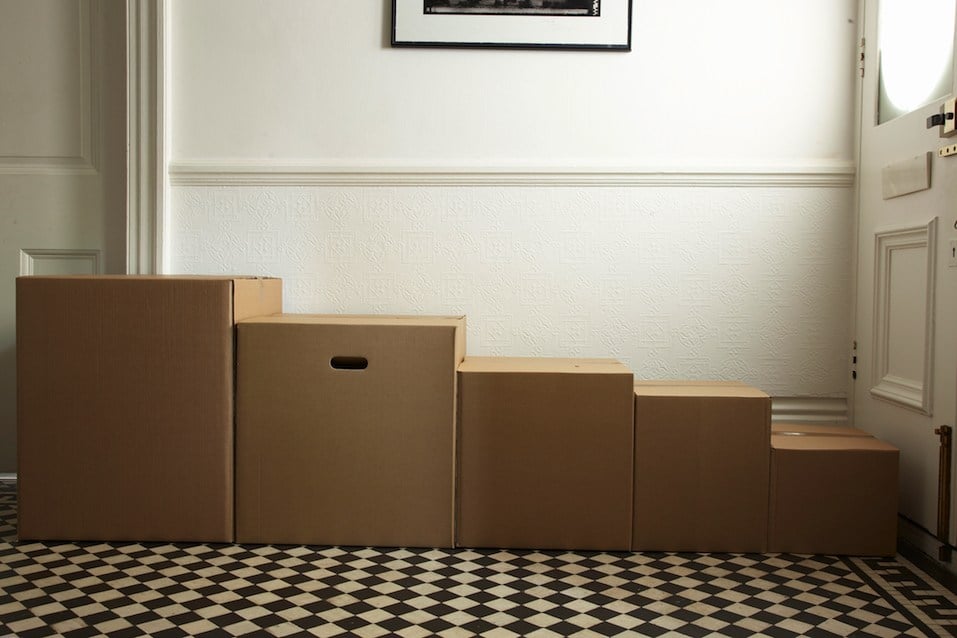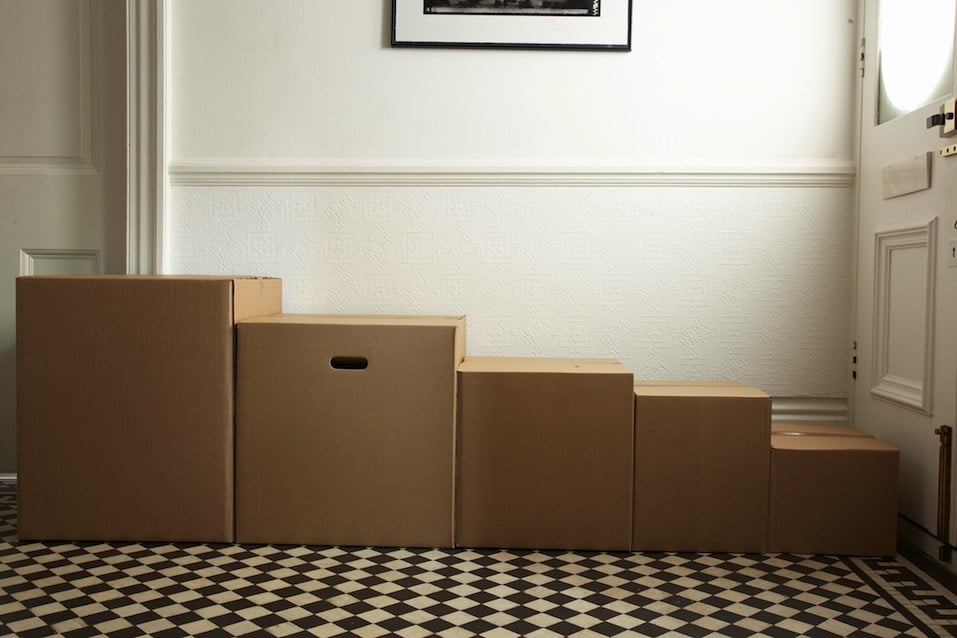 Have everything in place before you begin the process. Brittany at Pretty Handy Girl recommends four large boxes clearly labeled with different colors so you don't accidentally toss something in the wrong place. Your bins should include: Keep, Donate/Sell, Recycle, and Trash.
You'll also want to have on hand a permanent marker, cleaning cloths, an all-purpose cleaner, and trash bags.
3. Set a timer
Remember how you allotted a certain amount of time per room? Stick with it by carrying around an egg timer or using your phone timer to clearly stick with your schedule. This tactic helps to keep you focused and reduces the likelihood that you'll get sidetracked going through old photo albums.
4. Empty the entire room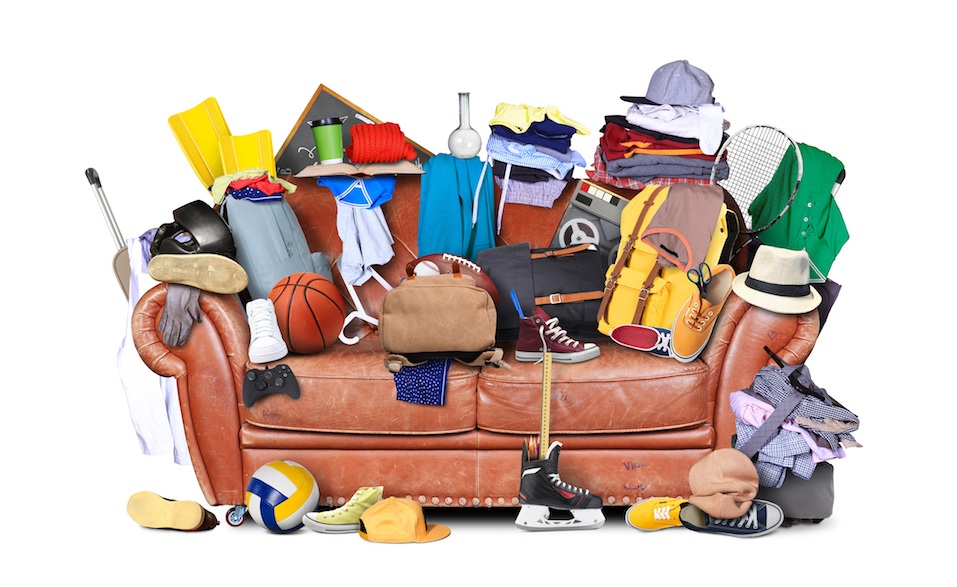 Physically moving items into a new space forces you to confront them. It also reduces the likelihood that you'll skip over drawers and closets or keep objects that you should donate or put in the trash. Set up a sorting area and move every single item there before you start processing anything.
5. Decide what stays and what goes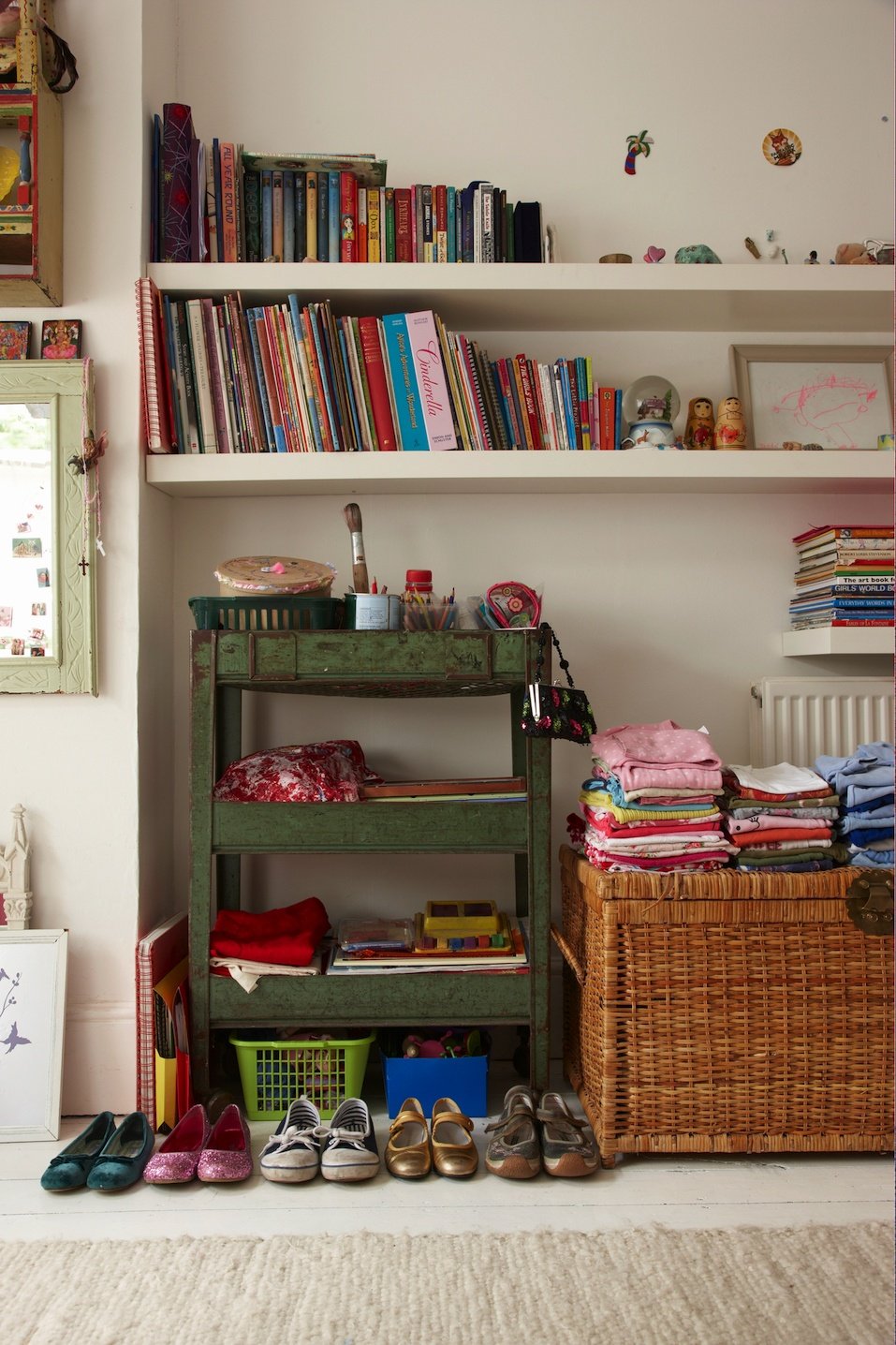 Print out a list of the following questions and then be ruthless in your decision-making. If you must, keep a box of "maybe" items in an out-of-the-way location, and then set a calendar reminder for one month later. If you don't go into the box for those 30 days, donate it without opening it.
Questions to ask while you're decluttering include:
Have I used this item in the last year?
If I was out shopping right now, is this something I would buy?
Am I only holding onto it because it was expensive?
Am I only holding onto it for sentimental reasons?
Do I have duplicates of this item?
Will I actually use it?
Is it broken, and if so, will I repair it in the next month?
Does it fit my life right now?
6. Process your sorted items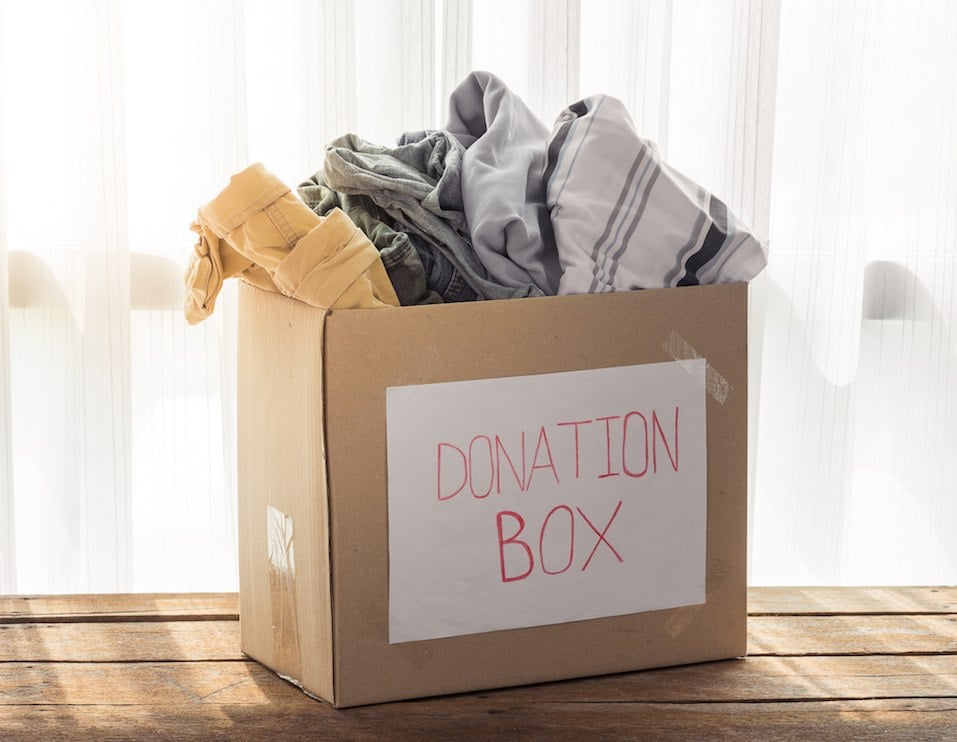 Take trash items straight to the curb, and sort and bundle all recycling so it's ready to go for garbage day. For donations, put them right into the back of your car so they don't sit around for months, or schedule a free pickup online.
Next, take a careful look at all the items you plan to keep. Before you put them back in the room, decide what tools you need to keep those items all neatly organized going forward. Make a shopping list based on what you're storing – bins, baskets, paper sorters, etc. You should never buy these items until you know exactly what you'll be putting in them!
7. Celebrate your success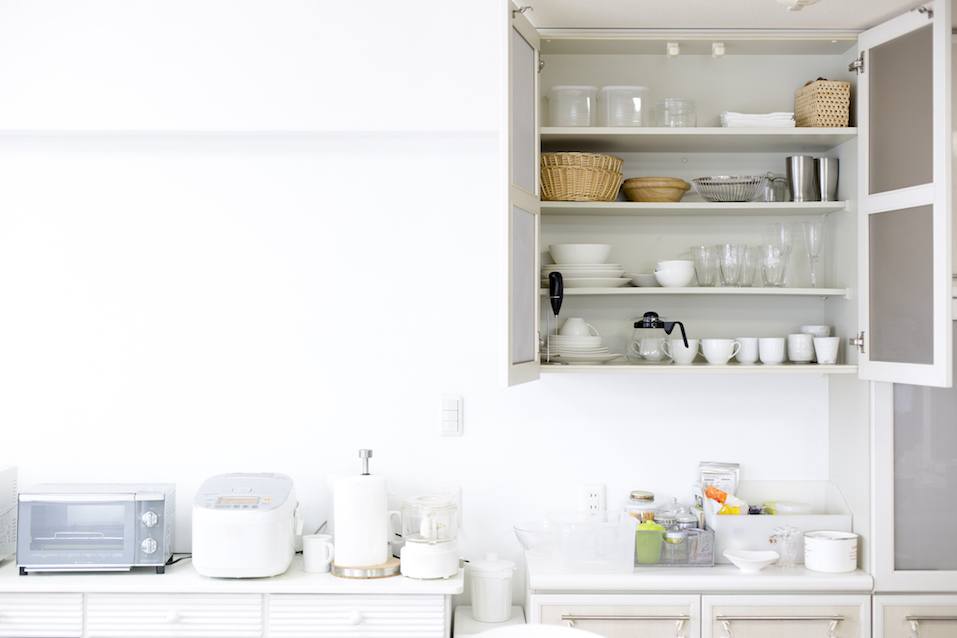 Treat yourself to a new item that fits your freshly organized space, like a new bookshelf or a beautiful piece of art to hang above your cleared-off buffet. The new item serves as both a reward for your hard work and a visual reminder to keep your space clean in the future.
To avoid clutter buildup in the future, be mindful of what made you start over-collecting in the first place. Keep up a steady schedule of purging so things never get out of hand, and try to be more mindful of your purchases. Make sure everything has a place – and put it there immediately after use.
Finally, enjoy your new calm, peaceful, and clutter-free life!