Easy Ways to Organize Your Garage for Good
Keeping an organized house is important, there's no doubt about it. But what about the less-lived in areas of your home? That's right, we're talking about the garage. Turns out, garage envy is a real thing, especially in the way of garage organization.
If you're in the market for space-saving solutions that are bound to transform your garage into a clutter-free storage zone for good, you've come to the right place.
1. Organize your stand-up lawn and garden tools with PVC pipes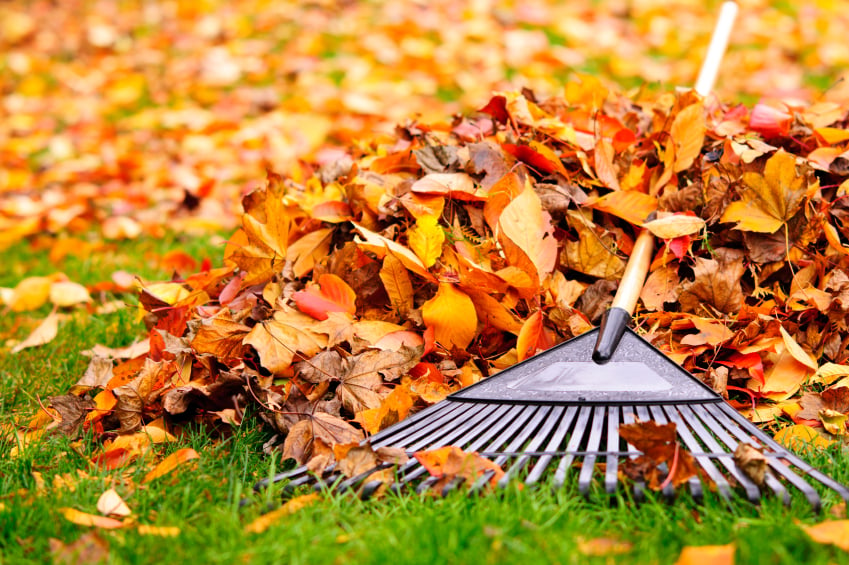 If you can saw down a couple of PVC pipes, and then screw them into a garage wall, then you can keep all those bulky garden tools nice and tidy. By creating various columns, the piping will serve as a standing container for all of your rakes, shovels, and garden hoes. How easy is that?
Next: Sports equipment can be cumbersome, but we have the solution.
2. Keep sports balls contained with stud storage and bungee cords
This tip is ideal for anyone with kids who like to keep a collection of balls around the house. With this type of sports ball corral, the equipment won't be taking up too much extra space. How? The balls are stored in between the studs. Genius, we know.
For this one, you'll start by nailing two pieces of wood to the studs on either side, and one more piece to connect them, forming a "U" shape. You'll want to do this at the bottom of the structure, and repeat it a few feet above. From there, drill some holes and add vertical bungee cords. Voila. No more balls rolling around the garage. Plus, they're still easily accessible.
Next: This may take some extra muscle, but it's so worth it.
3. Attach sliding storage bins to the ceiling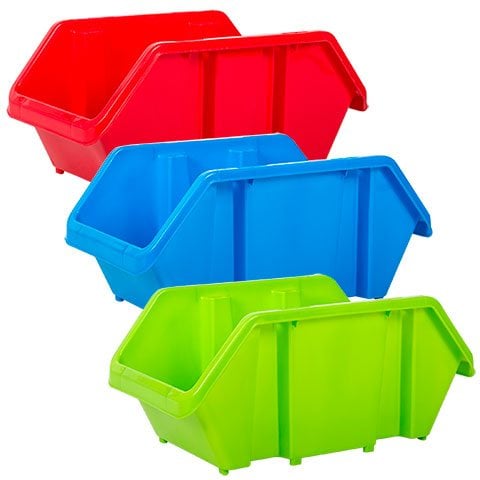 This one may seem a bit trickier at first, but once the installation's done, you'll be glad you did it. And the best part is, ceiling storage is perfect for seasonal items and anything else you don't need to access on a daily or weekly basis.
To get started, you'll need to create the bin-holding carriages using plywood and 2x4s. After screwing those into the ceiling joists, the bins should slide in easily. Check out a more detailed tutorial here, because this tip is totally worth it.
Next: One simple product can do quite a lot in the way of keeping things organized. 
4. Use a peg rail to hang small gardening tools and cleaning supplies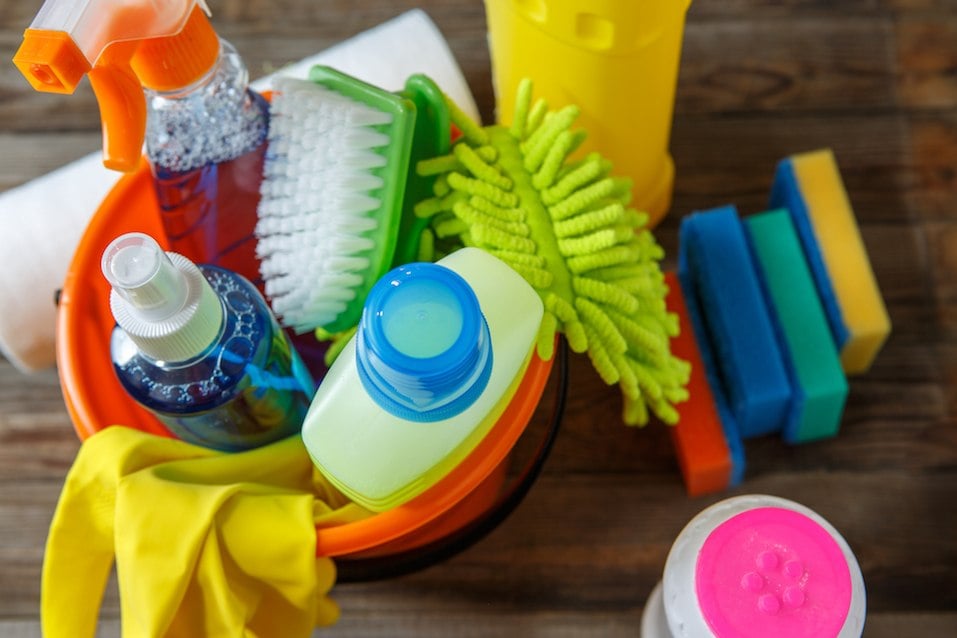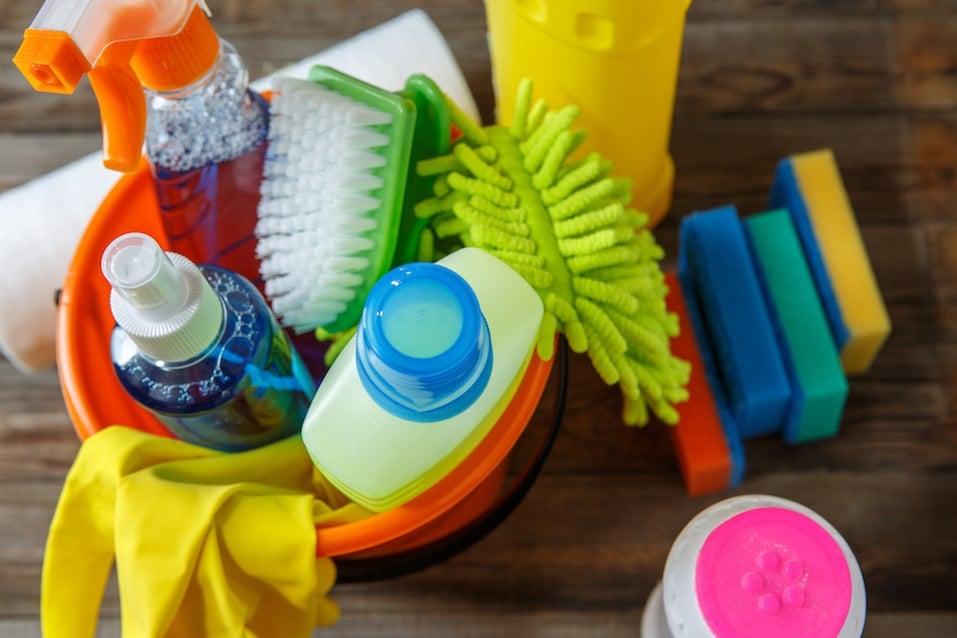 Installing a peg rail is easy enough, and it keeps thing looking tidy, too. Most garages are chock-full of random little tools — garden shovels, dustpans, dog leashes — that don't really have a rightful home. If this is the case in your garage, a simple peg rail will give them one, with a no-fuss installation process, to boot.
Next: The ceiling's the limit. 
5. Build up with wall shelves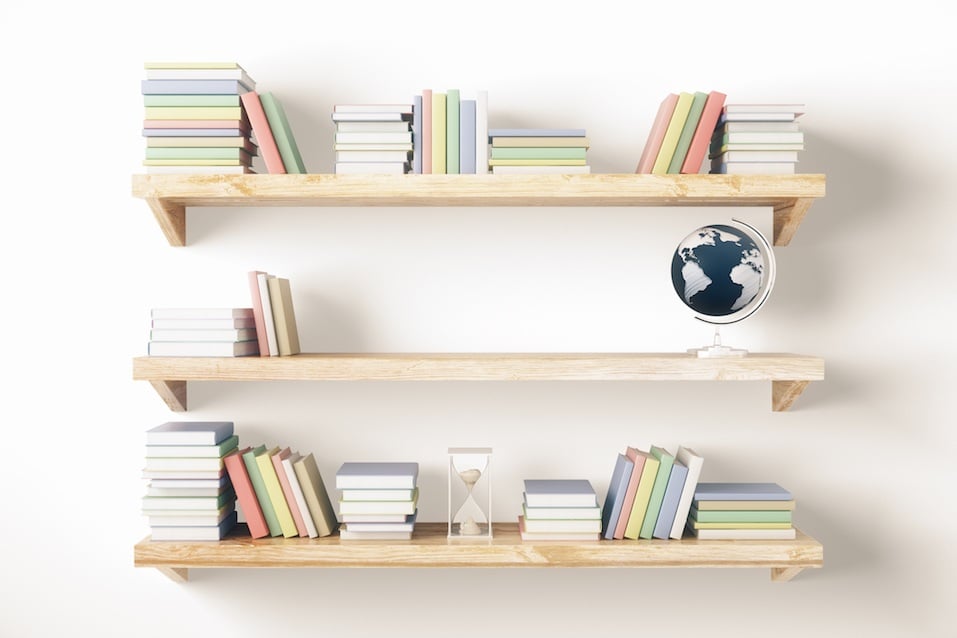 Bland garage walls are the absolute perfect place to use ceiling height to your advantage. Most folks wouldn't build all the way up to the ceiling inside their house, but when it comes to the garage, who cares? It's the ideal structure to build up, and install as many rows of shelves that will fit.
Next: Chalkboard pain never fails. 
6. Use bins on shelves for miscellaneous items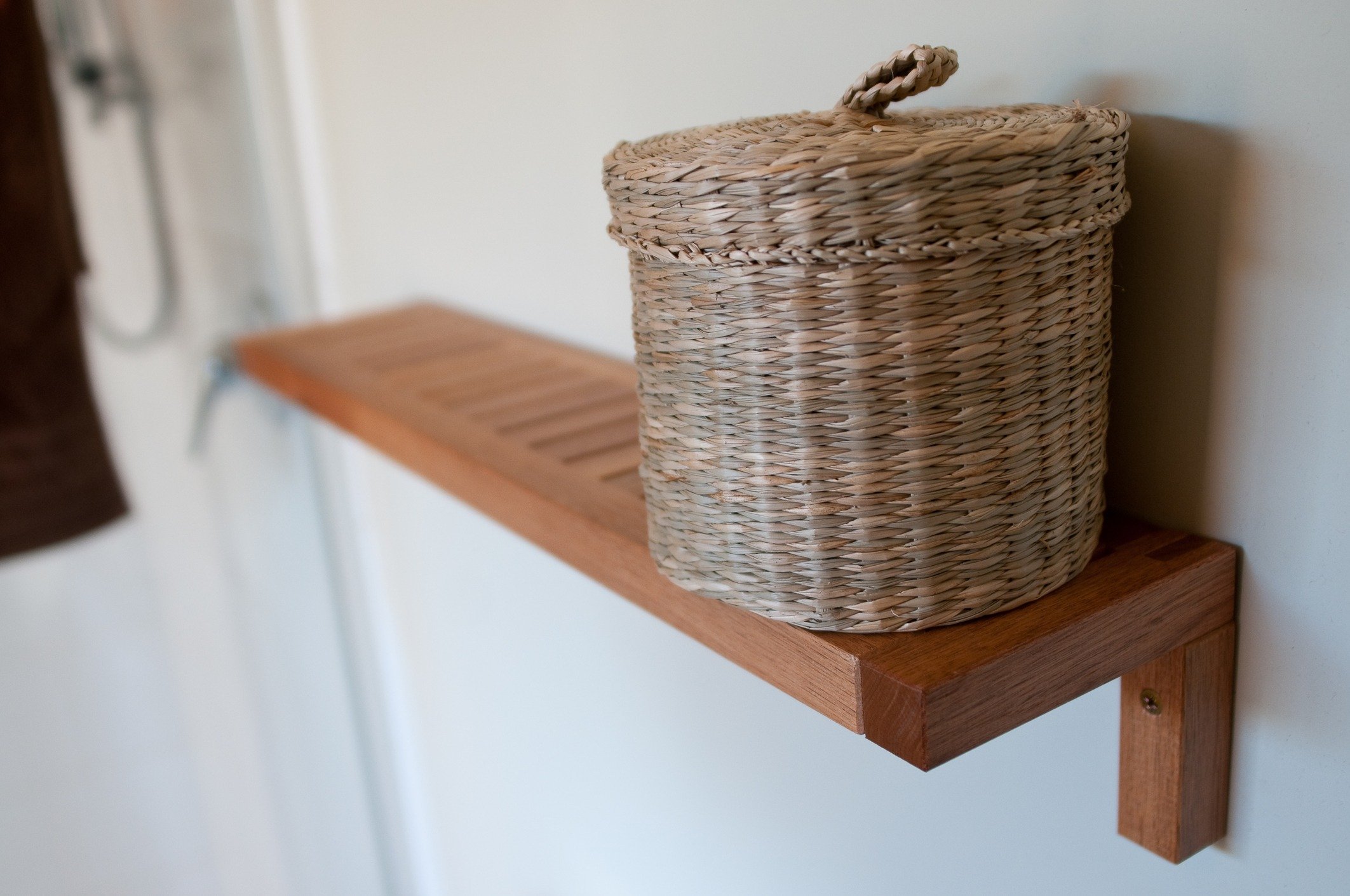 Once you finally have some of those shelves up, it's time to start sorting through all the stuff. This one's easy enough, but still, it's worth mentioning. Grab some bins and have at it. Furthermore, if you're feeling really crafty, slap some chalkboard labels on them so you can label and change up the categories as needed.
Next: Alternatively, there's this wall-storage solution. 
7. Wall panel storage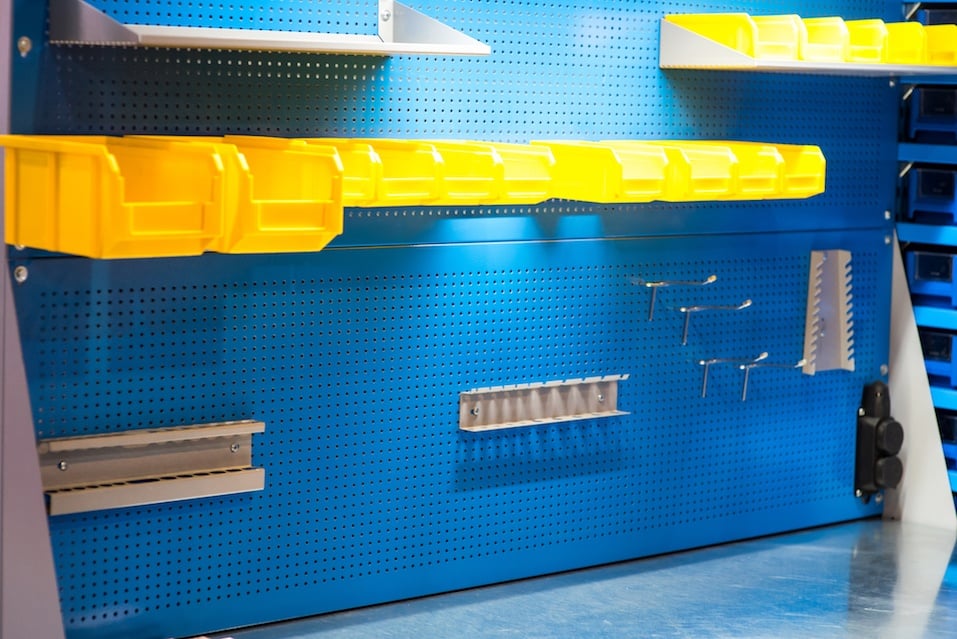 If slatwall is more your thing, there's plenty of that to go around, too. Short of installing rows of shelves, donning an entire wall in slatwall gives you endless storage options. What you attach to it is up to you.
Next: Never worry about lost paint brushes again. 
8. Hang S-hooks from a rod to keep paint brushes, scissors, etc.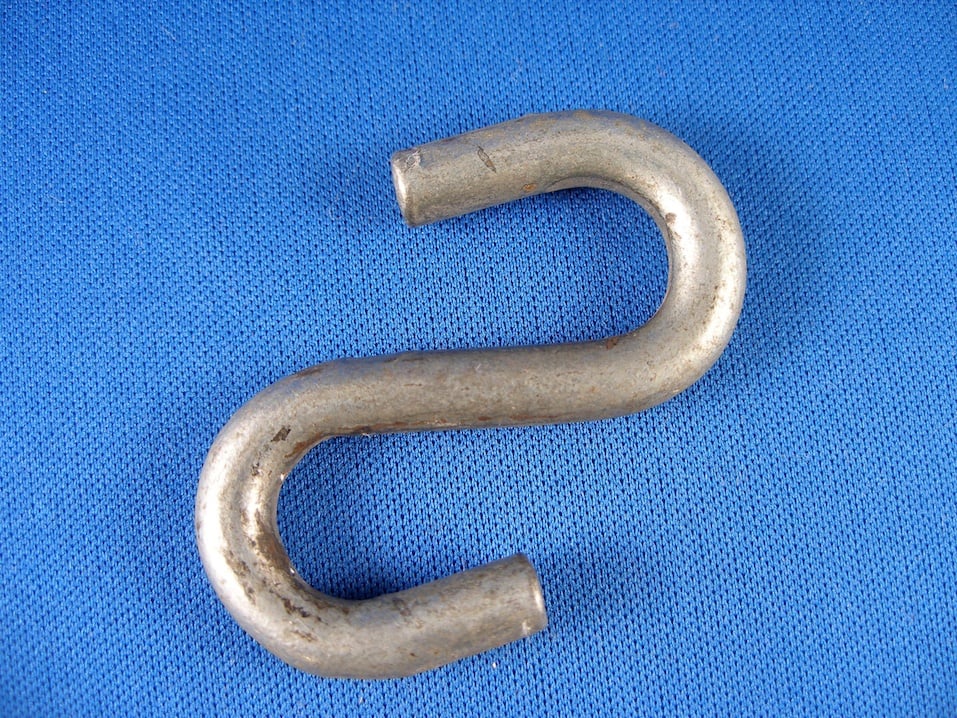 Find a good spot to hang a small rod, and do it. Then, toss some S-hooks on there. This solution is simple, yet totally functional. Your new S-hook rod will be a convenient place to hang just about anything with a hole in it, like paintbrushes, scissors, and other random supplies.
Next: We bet you've never thought of this one, before.
9. Keep garden hoses contained with a coat hook and chain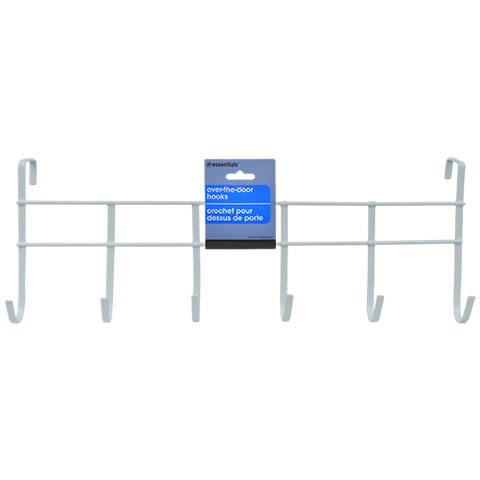 Given the large size of most garden hoses, the entire thing typically won't fit on a regular hook or nail. The solution? Mount a standard coat hook with two pegs to the wall. Then, grab a length of chain, and put it through your coiled up hose or bulky cable. Attach a chain link to the bottom hook, then loop over the hose, attaching another chain link to the top hook. Goodbye tangled-up hose mess.
Next: Genius invention
10. Keep tools organized with a magnetic strip holder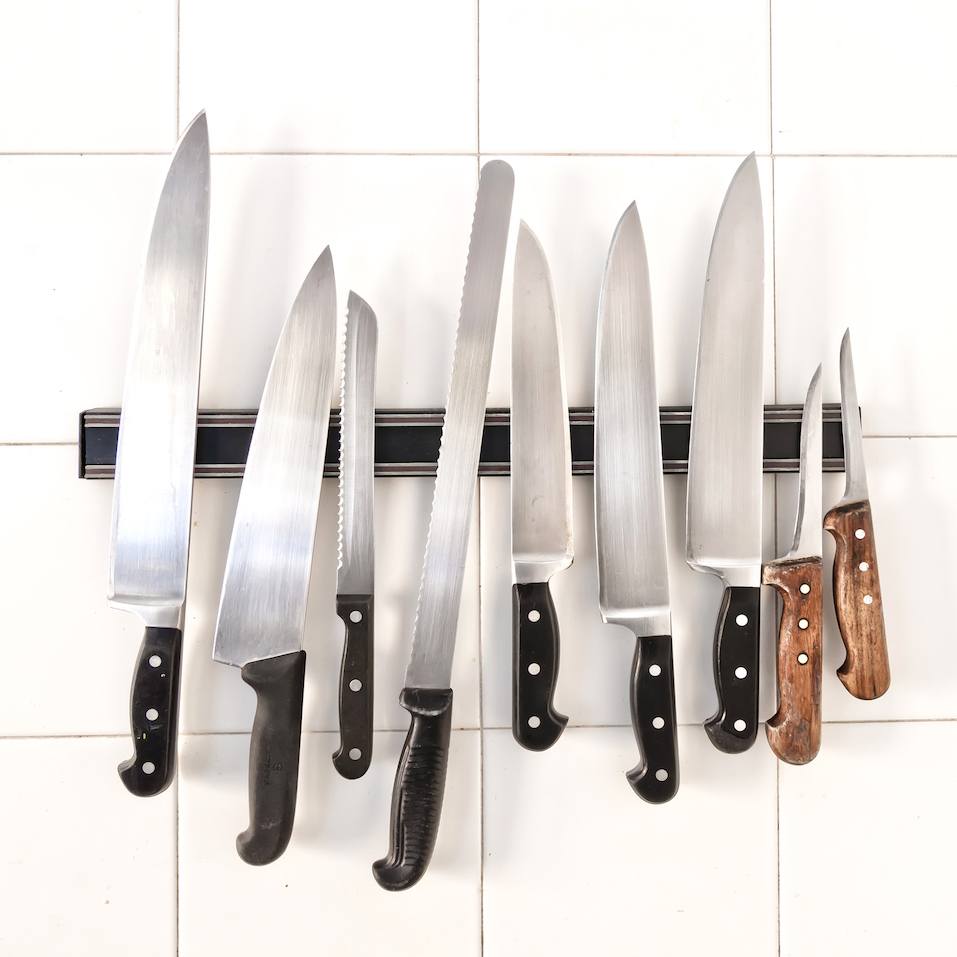 If you're anything like most other garage owners, you have a plethora of tools lying around. You have a toolbox, or maybe even a few, but sifting through them to find what you're looking for is always a pain. But not anymore. With a handy magnetic strip tool organizer, like this one, you'll have no excuse not to put tools back where they belong.
Next: This one's an obvious solution to a very definite problem.
11. Store helmets in a hanging shelf unit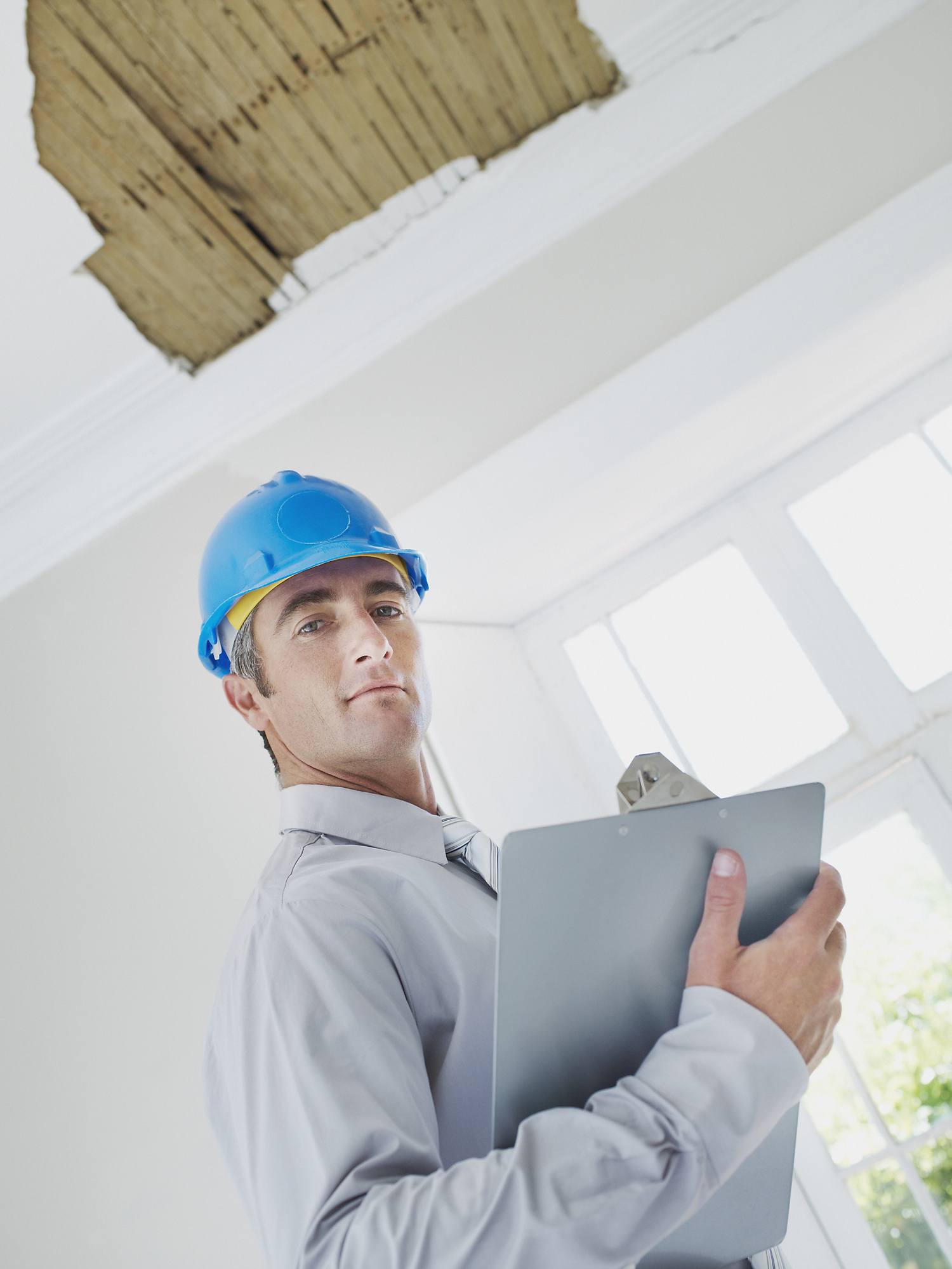 Helmets can be life-saving; they can also be bothersome to store. But with this super easy tip, you'll no longer have a pile of helmets lying on the garage floor. For a much cleaner, more organized look, keep bike helmets on hanging shelves, like the ones made for clothing closets.
Next: Who knew?
12. Create wall cubbies using crates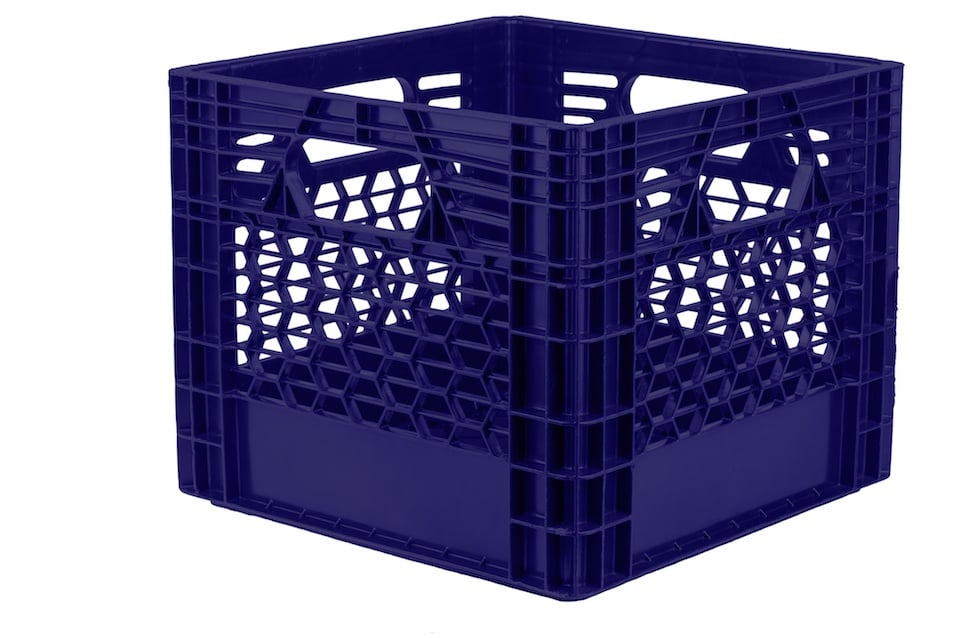 Plastic milk crates are cheap enough, not to mention super functional. Turns out, when these guys are turned on their side, they can serve a whole new purpose — a purpose that's perfect for garage organization. All you need to do is attach the bottom of the crate to the wall, and voila! Everyone in the family has their own cubby.
Next: No more leaning you bike up against the side of the house.
13. Mount your bikes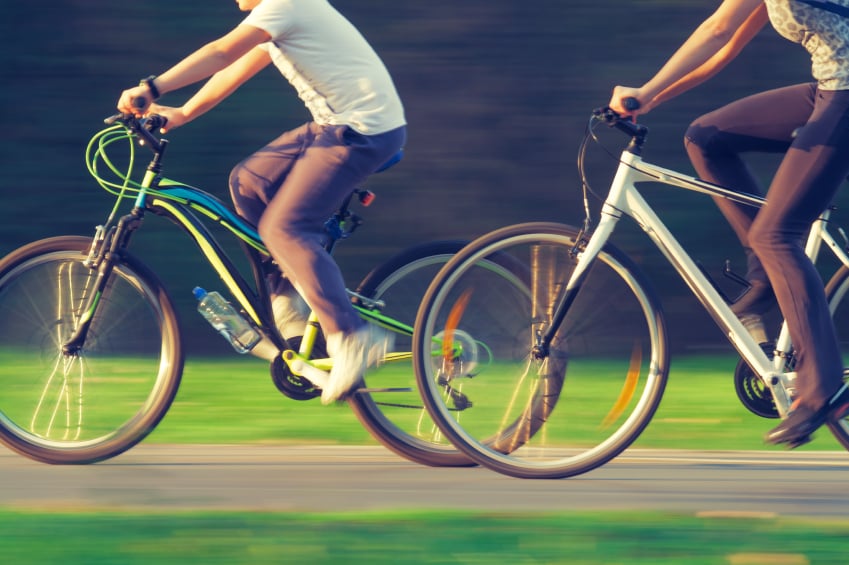 This one may be a no-brainer, but given the abundance of options out there, choosing the best one can be tough. Obviously, you'll want to choose a product that's safe, sturdy, and reliable. Beyond that, minimalism is always key. Apartment Therapy lists some great low-profile suggestions.
Alternatively, if you'd rather hang your bike from the ceiling, some folks prefer to use a simple S-hook system to do so. Just make sure it's secure if you choose to go this route.
Next: So simple, yet so smart 
14. Use a shoe rack to organize bottles and cans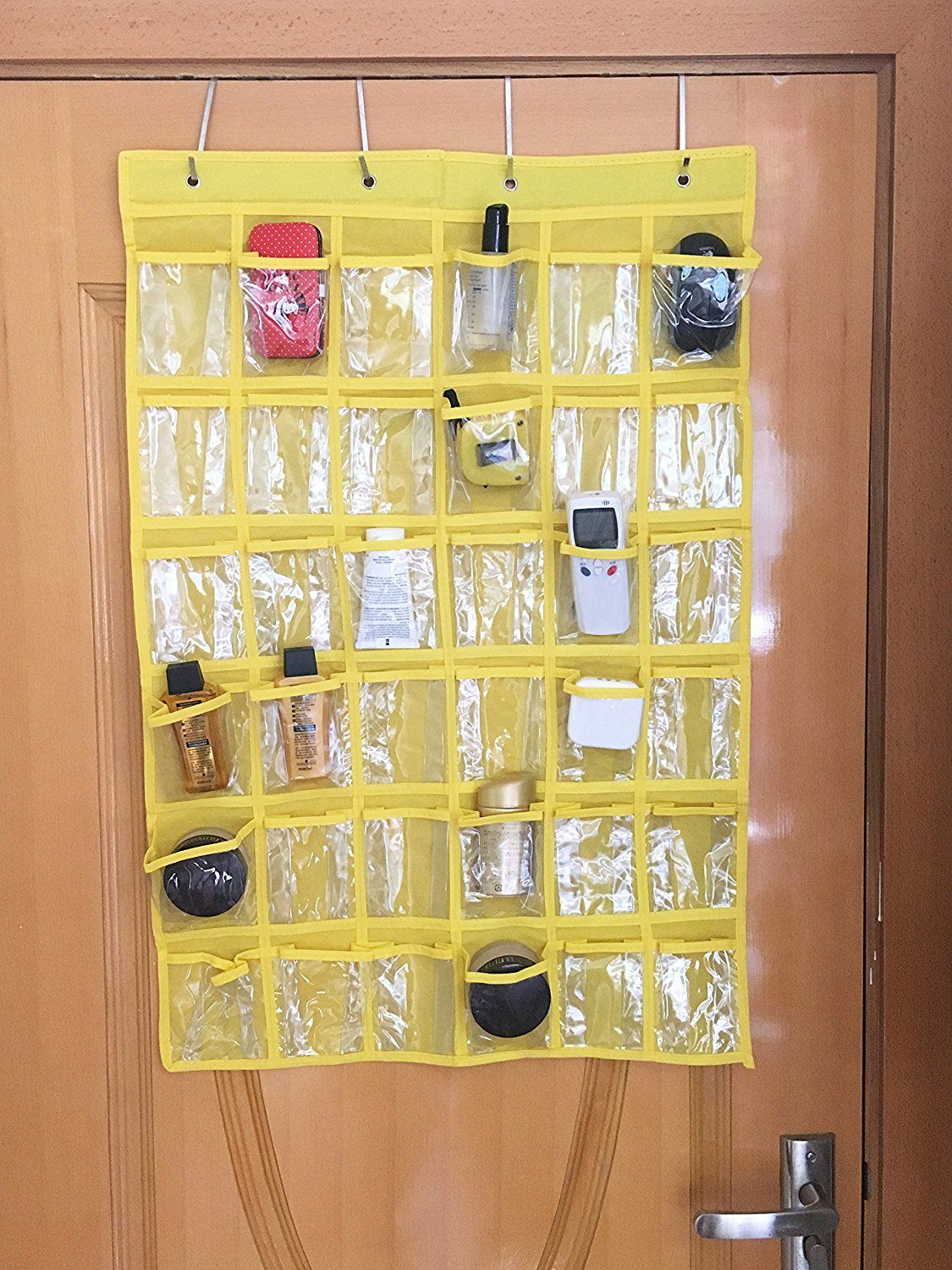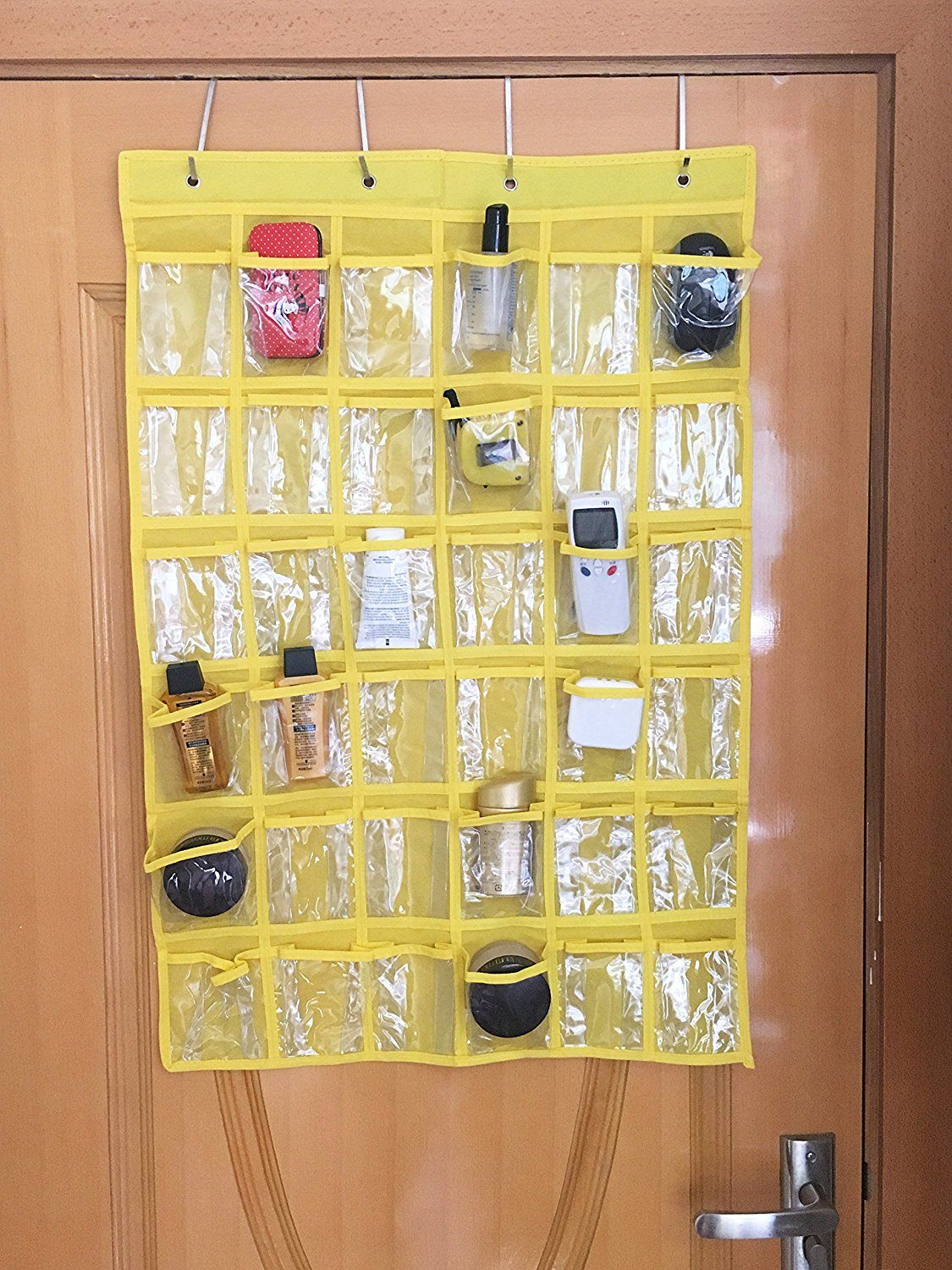 Rather than using a moldy cardboard box to keep hold of any cans and bottles, this method is much easier, cleaner, and safer. Having a shoe holder like this will help keep spray paint cans, spray bottles, and even tennis ball canisters happy and healthy.
Next: Get those recycling bins off the floor.
15. Use hooks to temporarily hang bins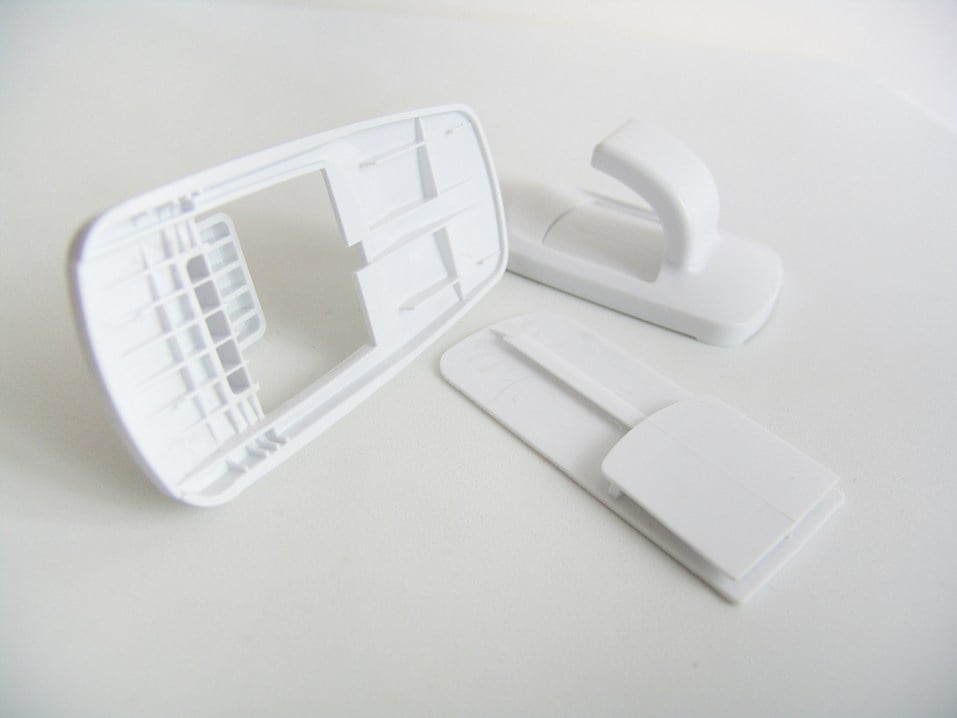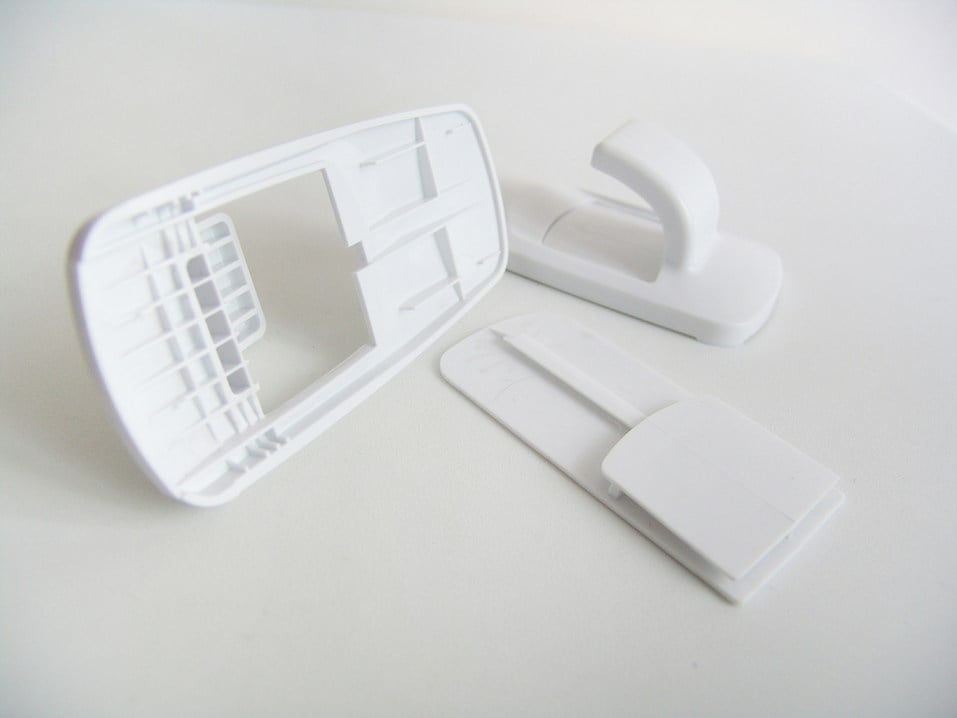 Not all bins can stay put forever. Case in point — your recycling bin. However, you want it off of the floor. The solution? Install a couple of hooks to the garage wall, and get a bin that has a bit of an overhang at the top. That way, you can easily remove it when you need to take the recycling out, but it's still off the ground and easy to get to.
So, what are you waiting for? Get out there and start turning your garage into a space-saving haven.
Read more: Ridiculously Easy Ways to Create More Space In Your Closet
Check out The Cheat Sheet on Facebook!