16 Easy Ways to Save Money on Healthy Eating
There's a common belief that eating well is expensive, and eating lots of processed junk costs less. That might be true on the surface. After all, the classic cliche is when you're trying to cut grocery costs, you should just live on ramen and peanut butter and jelly sandwiches. But when you actually add up how much an unhealthy diet costs you over time — including greater risks of disease and increased doctor's office visits — it's actually in your best interest financially to eat healthy foods.
But still, that doesn't solve the problem of the weekly grocery budget, which might be better suited to processed hot dogs than it is to organic, grass-fed filet mignon. However, you can follow these clever tips we found for eating healthy foods, even when you're on a shoestring budget.
1. Make a meal plan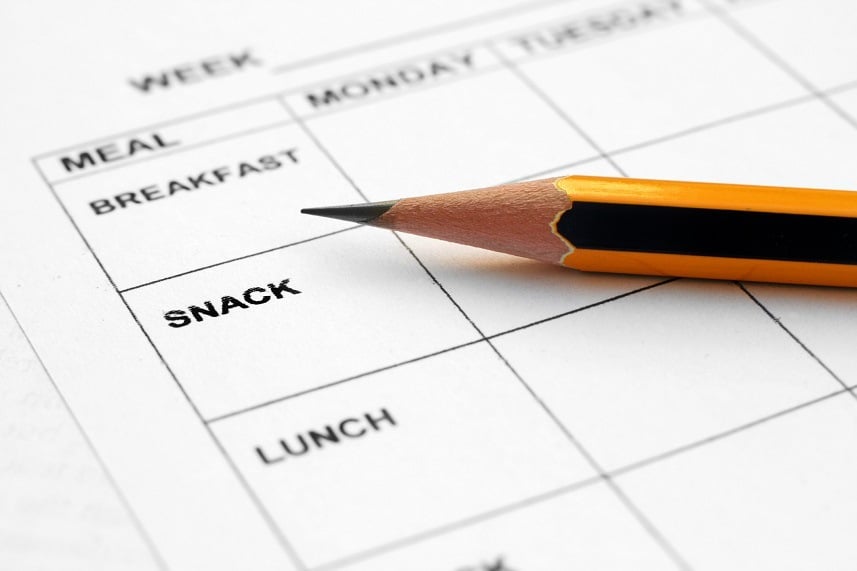 Fail to plan; plan to fail. Often, poor choices are made in desperation when you get stuck late at work, and you aren't sure what to make for dinner. So you decide to hit the drive-thru. Instead, make a weekly grocery list, and know what you're going to serve each night.
Meal planning also helps you save money when you're actually in the grocery store. Before you even go to the store, take some time to go through your pantry and fridge to figure out what you already have. Stick to your list, and only buy the essentials for the week when you're in the store, making sure to avoid impulse buys. Those savings will definitely add up over time.
2. Eat out less often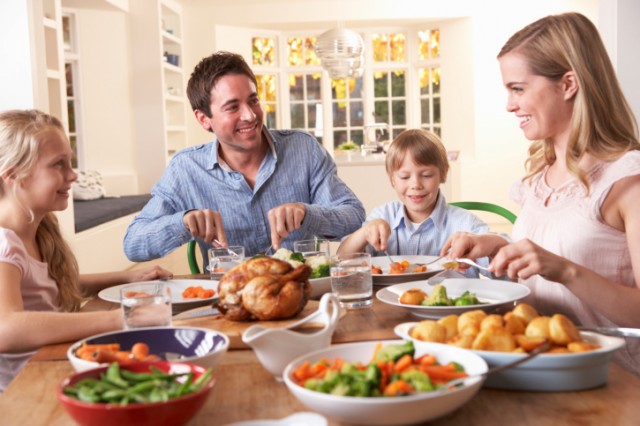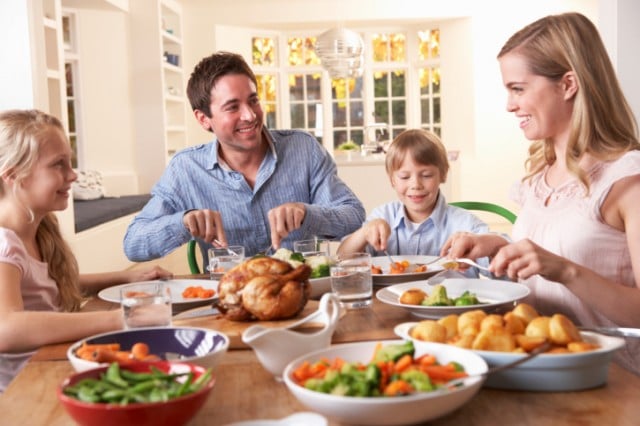 Dollar for dollar, it's always cheaper to make it yourself. From insane prepared-food markups to smaller expenses, such as taxes and tips, going out to eat can be very costly — and not as healthy. When you cook at home you know exactly what's going into your food, and it's a lot easier on the wallet. Save dining out for special occasions, and try to make most of your meals at home.
3. Cook in batches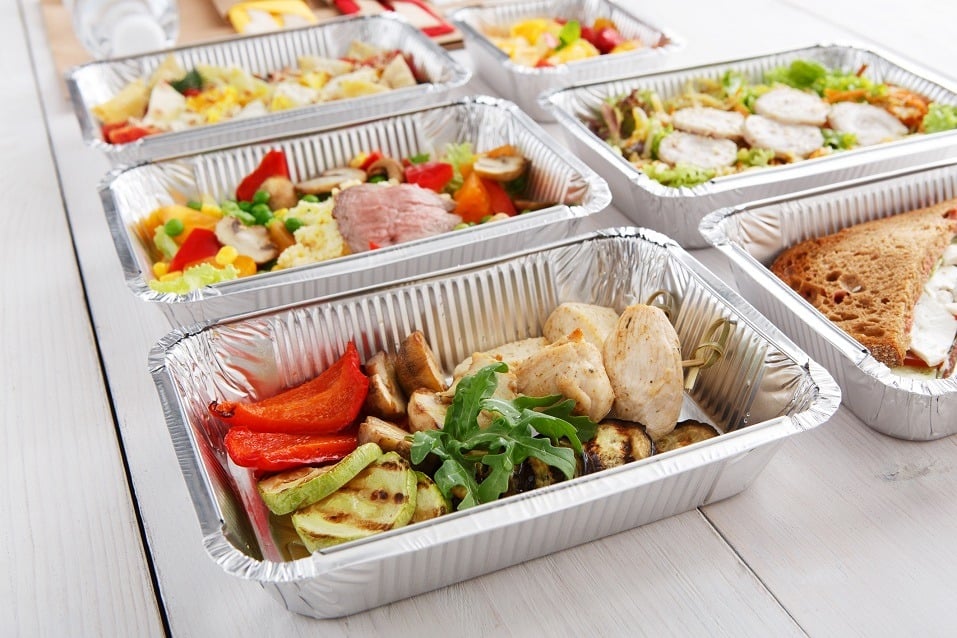 If you can, set aside a couple hours to make giant batches of different meals you can portion out for later. This is a great tactic for weekly meals — especially lunches — and also for long-term planning. Cooking in advance saves time, and freezing future dinners means you won't wind up throwing anything away. Plus, when you have pre-prepped lunches, you're less likely to splurge on going out.
4. Buy the store brand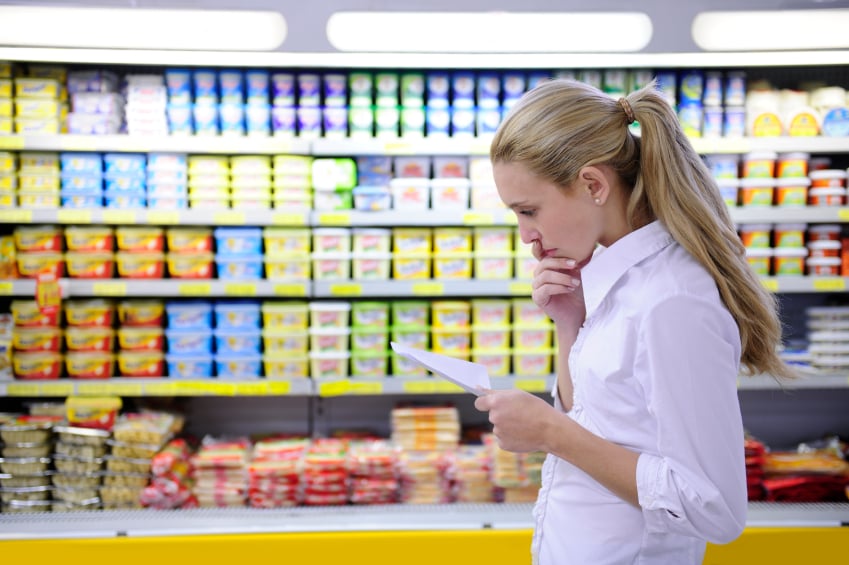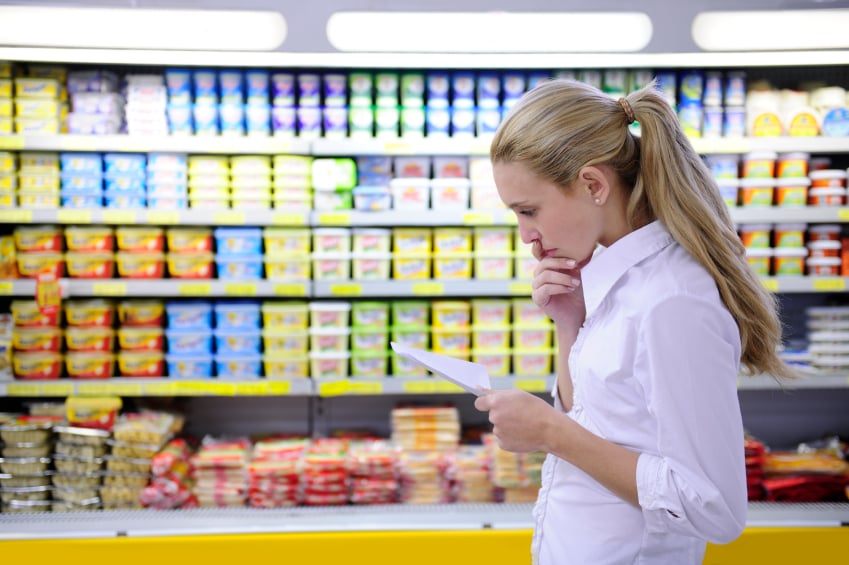 The biggest difference between most store-brand products and recognizable brands? Marketing. That's about it. Taste-wise, many store brands are dead ringers for their pricier counterparts. And in some cases they're even made by the same distributor with identical or at least similar ingredients. Besides being cheaper, the grocery store is likely to put its brand merchandise on sale to move it off the shelf. Whenever possible, buy the store brand, and watch the savings add up.
5. Shop the ads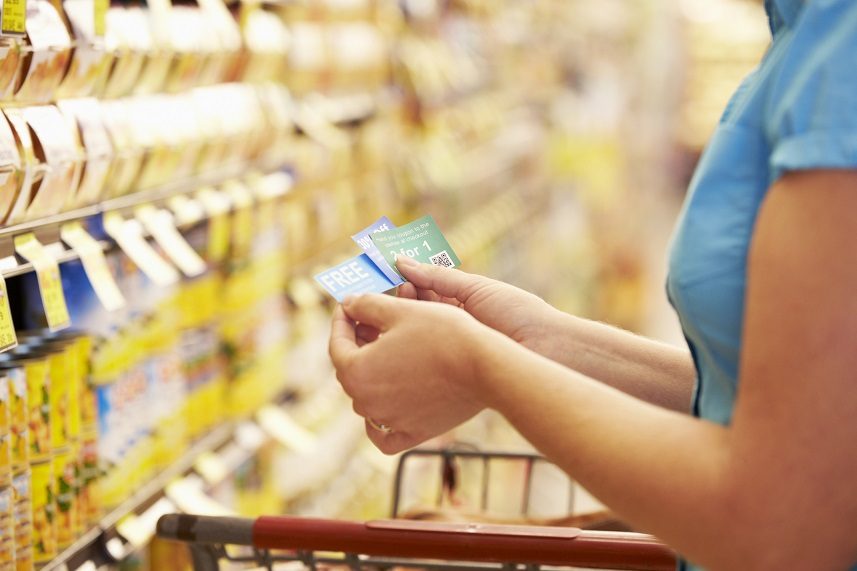 This requires a bit of planning, but the extra effort is worth it. When chicken is on sale stock up, and freeze it for the future. Always be on the lookout for sales, and try to grab as many grocery store circulars as you can.
Don't stay faithful to just one supermarket either. Try changing up your weekly shopping trip, and follow the best deals instead. You never know when you might find a new favorite shopping destination.
6. Buy in bulk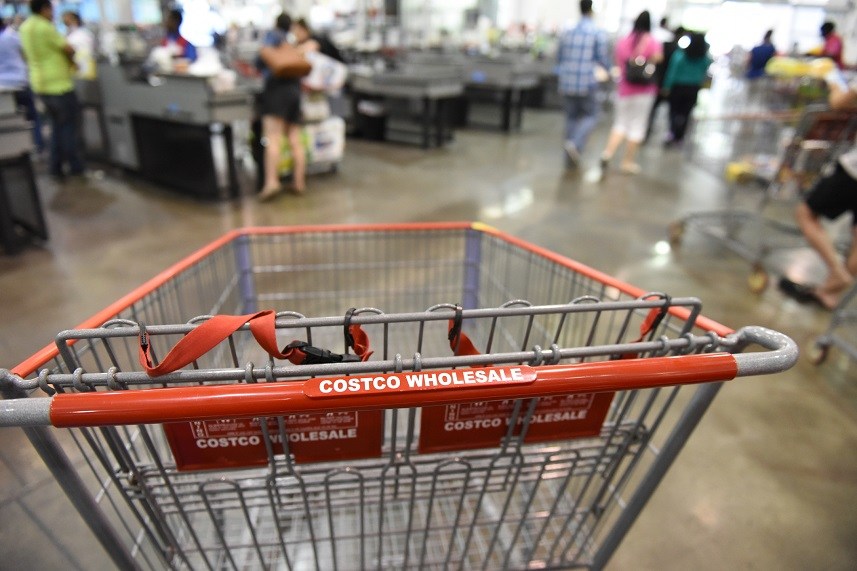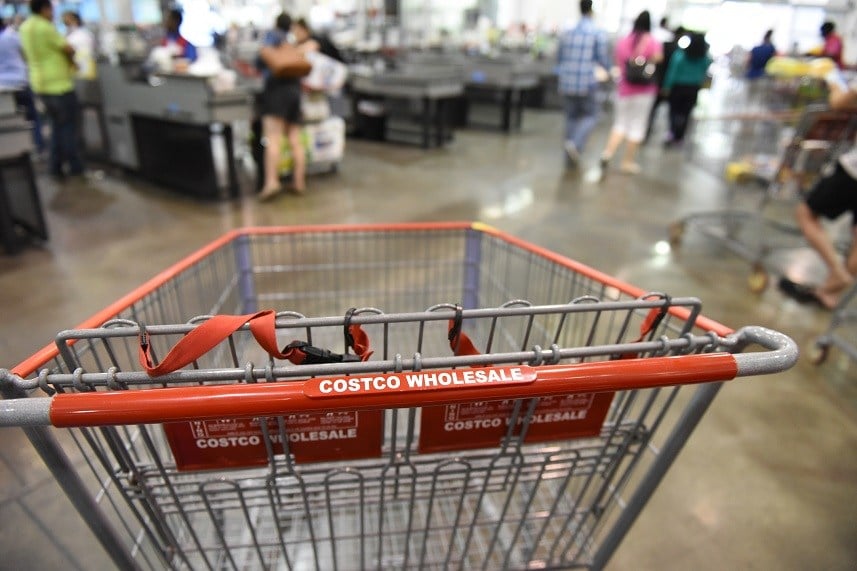 Giant tub of coconut oil, anyone? Whether you're shopping your regular grocery stores sales or joining a warehouse shopping club, such as Costco or Sam's Club, buying more at once almost always saves you a lot of money over time.
The cost per unit on bulk purchases is usually way less than it is when you buy fewer items at one time. Especially when it comes to meat (which can be frozen) and pantry staples, such as rolled oats and nuts, this is the preferred way to shop. And it should be a part of your money-saving strategy.
7. Shop produce when it's in season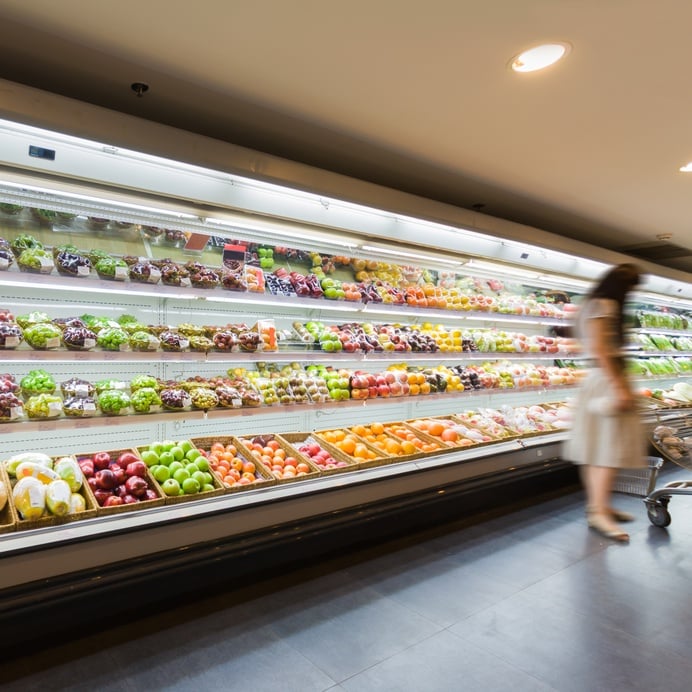 Thanks to customer demand, it is possible to buy strawberries year-round. But those berries are shipped from halfway around the world, and they come with a steep price tag in the dead of winter.
Instead, try buying produce only when it's in season, which is cheaper and also harvested at the peak time for nutrients and flavor. Again, you can stock up at the best time, and freeze your fruits for making up healthy smoothies later.
8. Choose protein wisely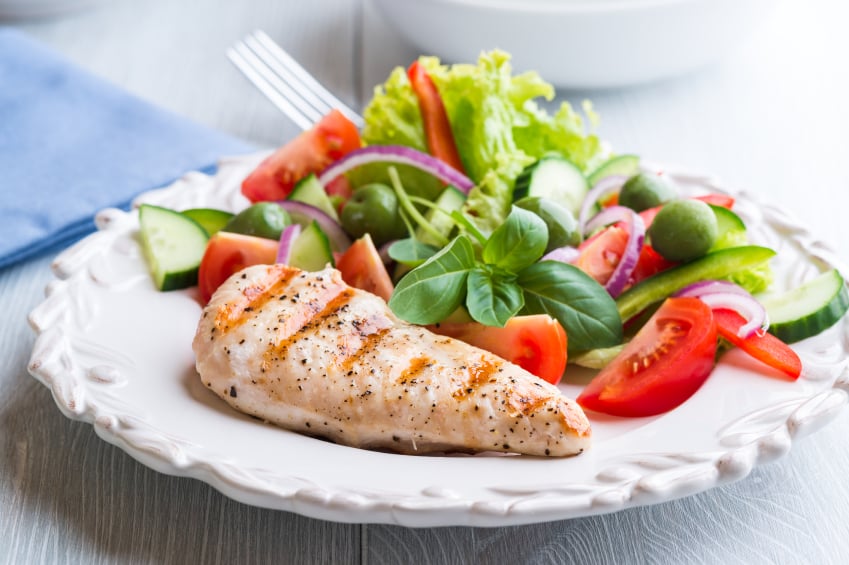 A premium cut of steak is delicious, but if you're living on a tight budget, it might not be the best option for your healthy meal plan. Less expensive options for protein include turkey, chicken, pork, eggs, and beans. They'll still fill you up at a fraction of the cost of red meat. That doesn't mean you need to cut out expensive meat entirely. Just don't make it a mainstay, and always look for sales.
9. Shop online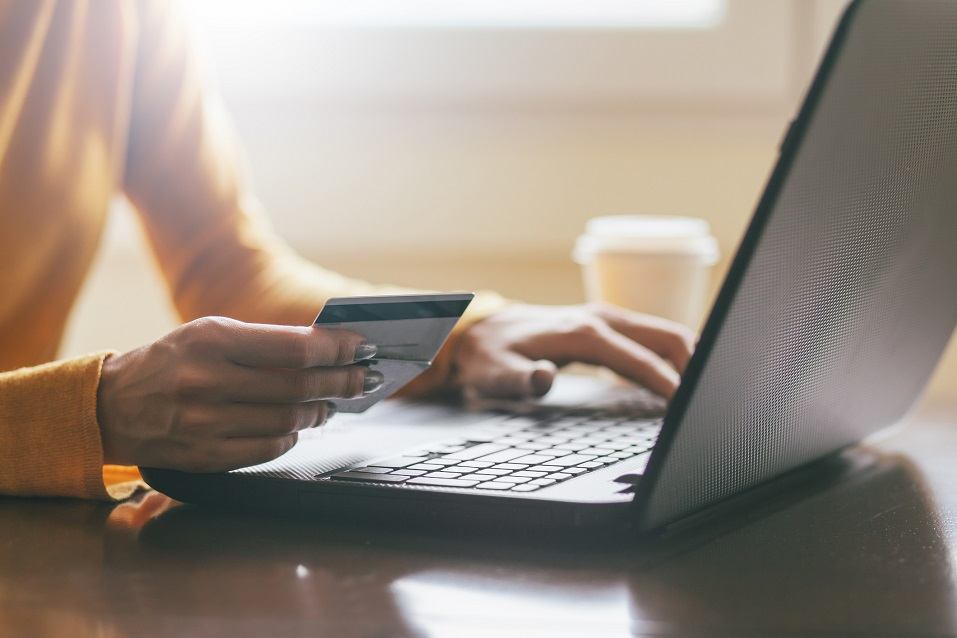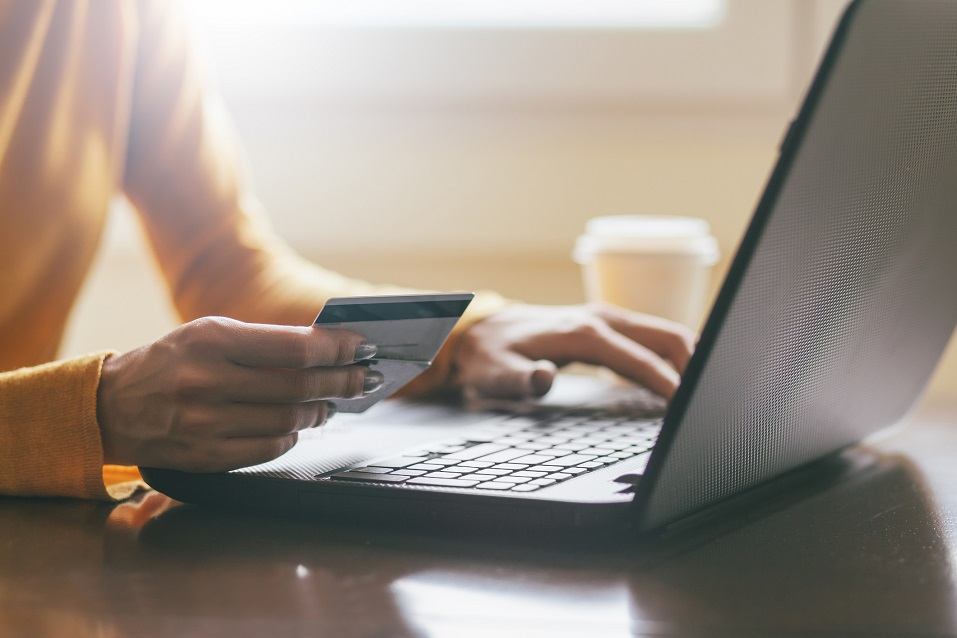 Online grocery shopping is still a relatively new concept, but it can often save you money if you use it correctly. Amazon Marketplace has some great bargains on healthier packaged foods. Plus, check out membership sites, such as Thrive Market, which even accommodates specific diets, such as paleo, non-GMO, organic, vegan, and more.
10. Peruse the clearance section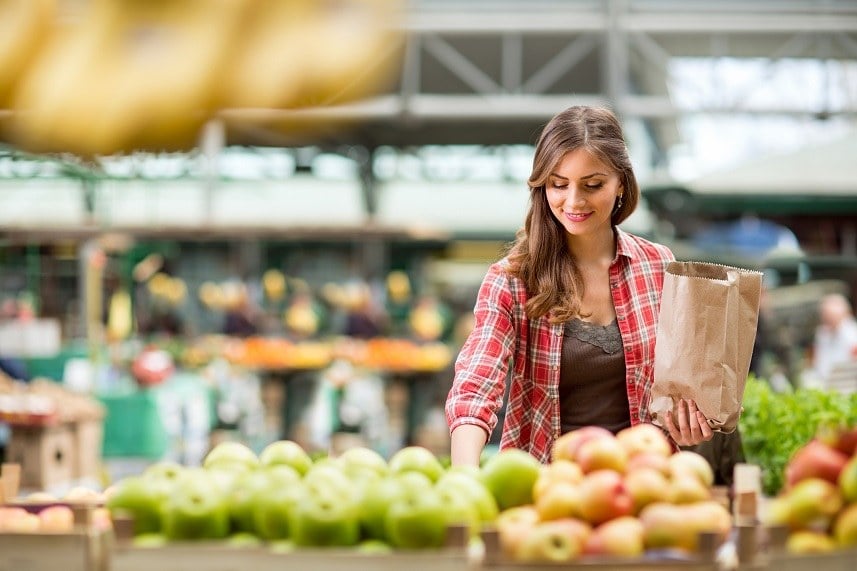 You already know to beeline for the clearance section at Target — but did you know your grocery store probably has one, too? Often tucked away at the back of the store, these sections offer fantastic bargains on just-expired food (including healthy options) and items with slightly damaged packaging. The clearance produce is often just as good-tasting as the stuff showcased in the middle of the store, but it might be slightly misshapen.
Always look for the clearance stickers in the meat department, as grocery stores tend to clear out their almost-expired meat at half the price. Freeze it, and use it as needed.
11. Grow your own food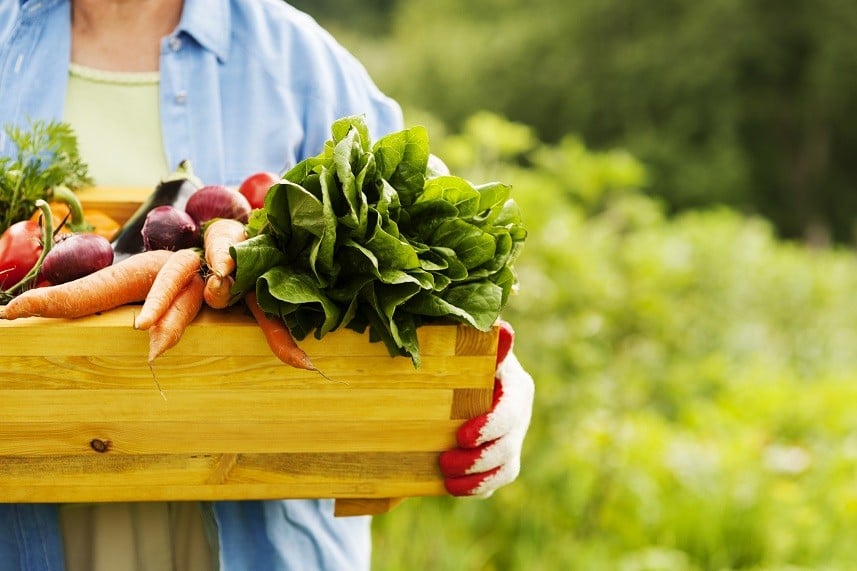 Whether you have space for a giant garden or not, growing your own food can really help you save some green. Tomato plants are very easy to care for and often produce way more than you need for a fraction of what you'd pay at the grocery store.
If you're a beginner with gardening, some other great starter plants to try are zucchini, peppers, herbs, cabbage, and lettuce. Why buy pricey prepared salads when you can grow your own?
12. Stop buying drinks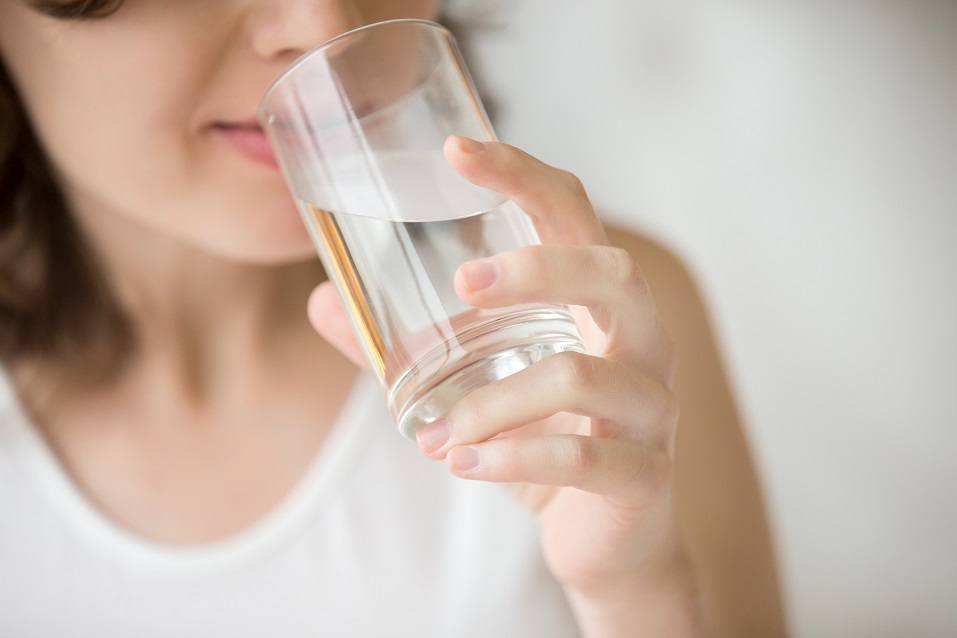 If you're on a healthy eating journey, then chances are you already know the benefits of drinking more water. Try going an allotted amount of time without buying any beverages at the grocery store, and just drink filtered water. Cutting out sugary soda and juices won't just save you money. It will also cut unnecessary calories from your day.
13. Never shop hungry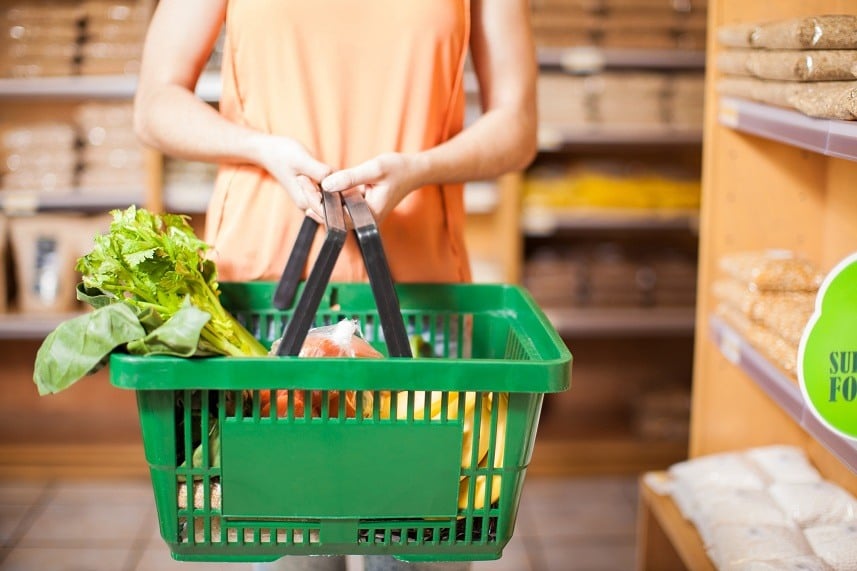 The hungrier you are while shopping, the more tempted you'll be to make unhealthy decisions. Eat a big meal before heading out to the store, so those giant displays of cookies don't tempt you. Plus, shopping on a full stomach makes you psychologically less likely to overfill your cart. Stick to your list, and limit your impulse buys to save a whole lot of green.
14. Control your portions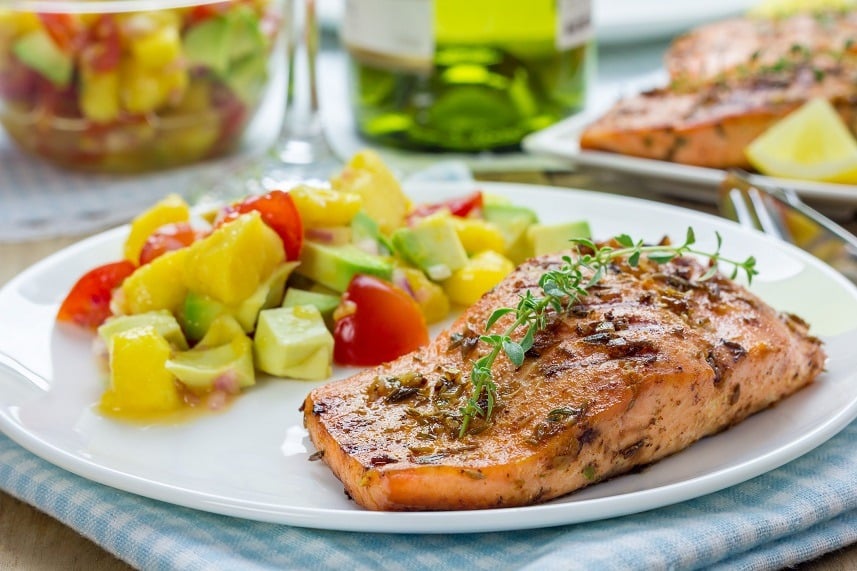 The healthier you eat, the less food you have to consume. Commercial junk food is devoid of nutrients and packed with addictive sugar and sodium, making you crave more even when you're not really hungry.
Try buying less and cooking more reasonable portion sizes with nutrient-dense foods, and you'll be surprised how little food you actually need to be happy, healthy, and strong.
15. Find a farmers market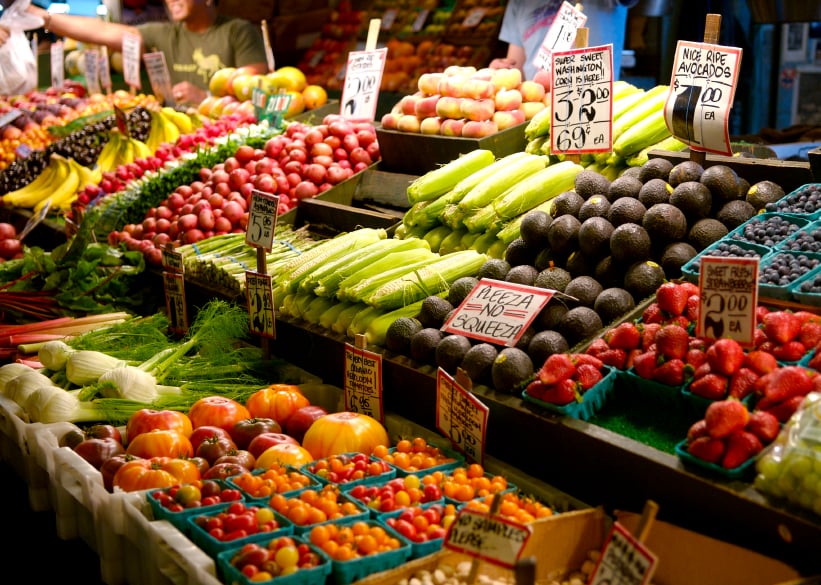 Support local farmers, and save serious money on produce by skipping the grocery store and finding a local farm stand or farmers market. Often the stores source from these same farms, too, so you're just buying the same fruits and vegetables at a discount by skipping the middleman.
16. Join a CSA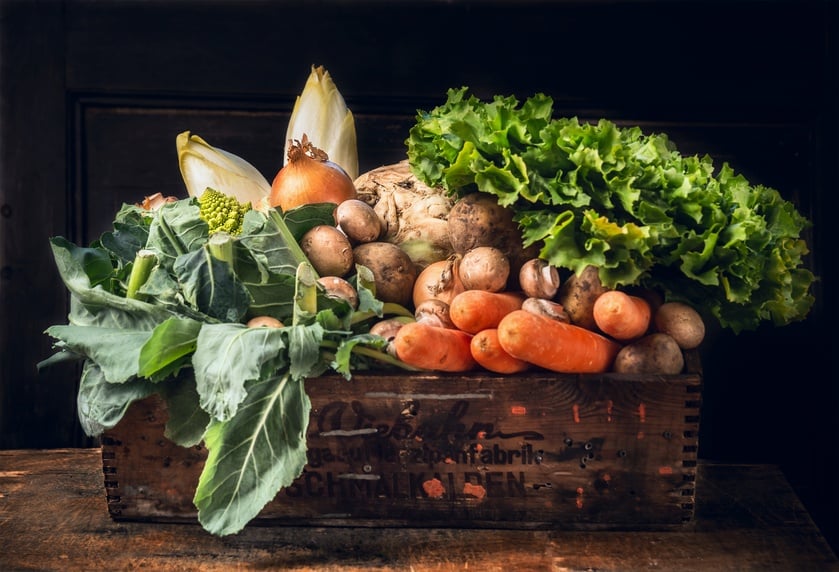 Community Supported Agriculture offers delicious, high-quality foods for much less than similar items at the grocery store. With a CSA, you simply buy a share of the farm's harvest for a certain amount and then pick up a weekly box of seasonal produce. Most farms offer options, such as half shares, or you can split one with a friend or neighbor. CSAs are also a great way to experiment with little-known produce you might not have chosen on your own. Every week is a surprise.