Essential Items for 1 Night of Camping
From kitchen supplies to creature comforts, camping is all about being prepared. And before you venture out on your next camping trip, you'll want to know what to pack.
Without further ado, here are 17 essential items you'll need for one night of camping.
1. Puffy blanket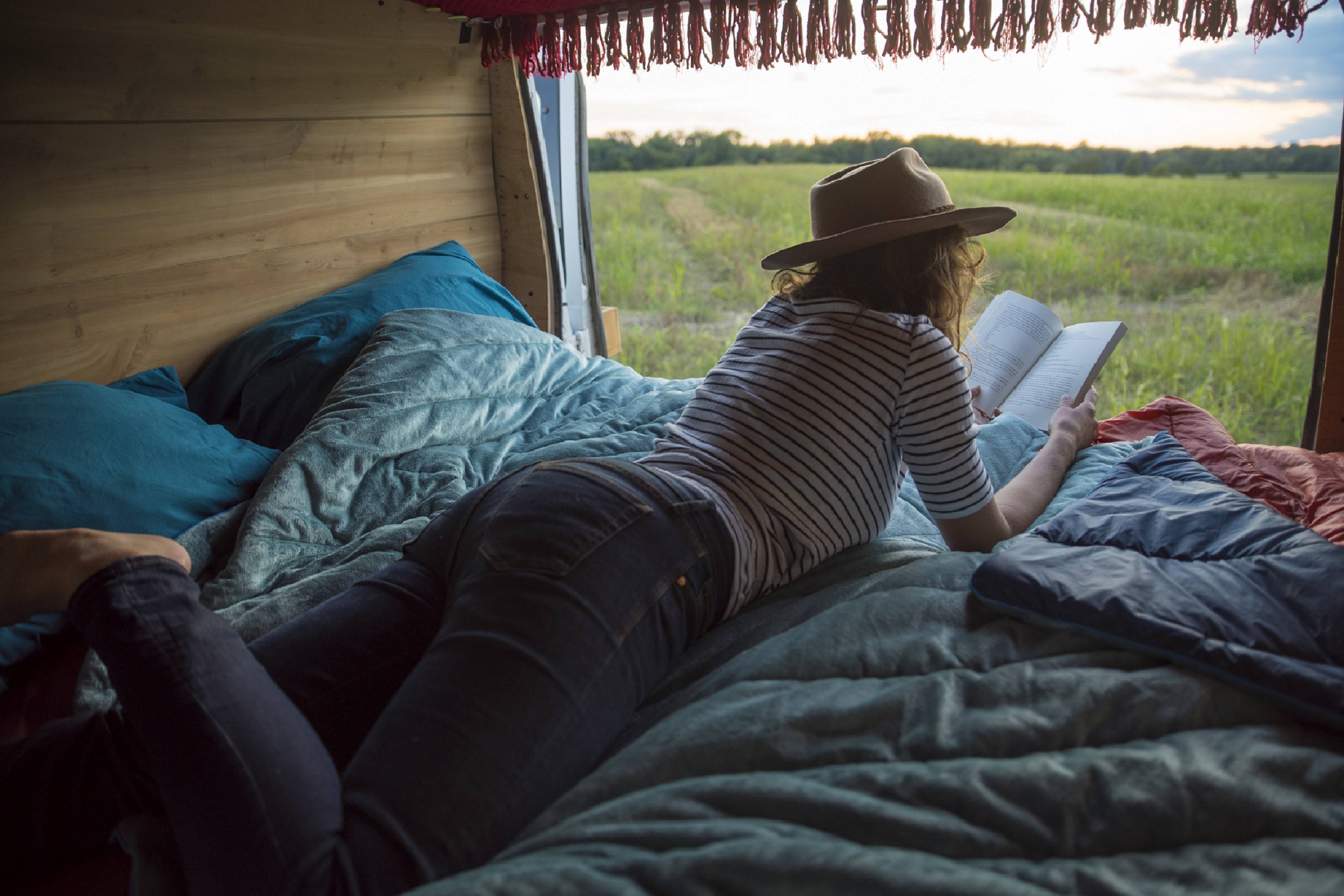 Being able to snuggle up and get cozy while camping is crucial. After all, if you don't get a good night's sleep, you'll never want to explore the great outdoors again. That said, getting it right the first time is in your best interest. And with this blanket, you'll do just that.
With soft fleece on one side and weather-resistant nylon on the other, this blanket effortlessly transitions from the bed of a truck to the inside of a tent. And the best part is, it's machine-washable and comes complete with straps for rolling it up and packing it away.
Next: This will keep you dry at night. 
2. Tent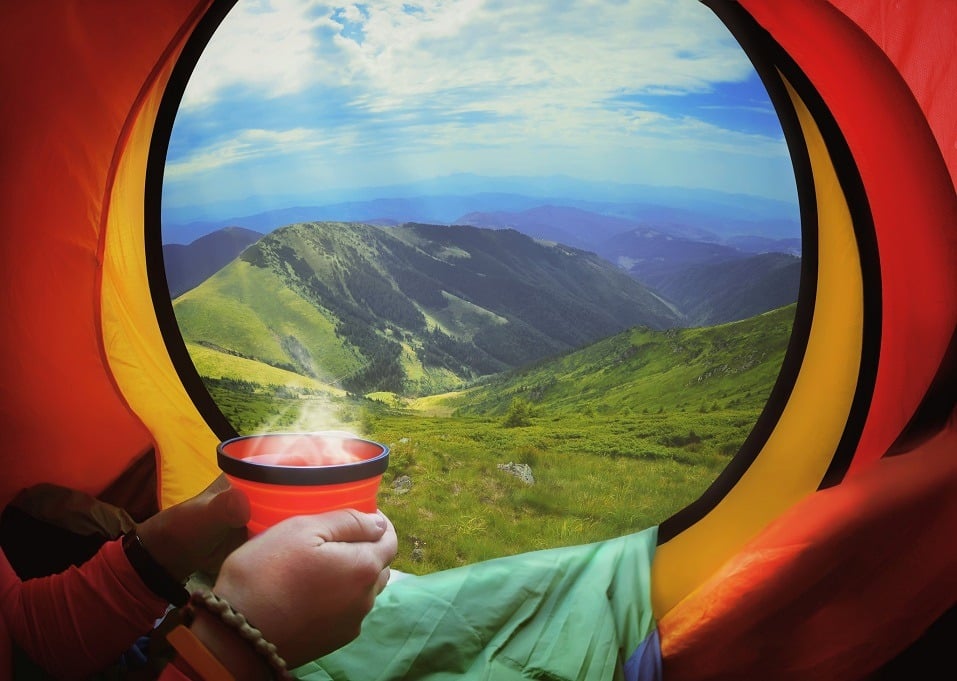 There are plenty of tents to choose from, but the Marmot Limelight is one of our favorites. With enough room for two people (and maybe even three), this tent will help you transform any outdoor spot into your very own bedroom. Not to mention, it will keep you dry from the elements, which is always a plus.
Next: There's no substitute for a proper one of these.
3. Camp pillow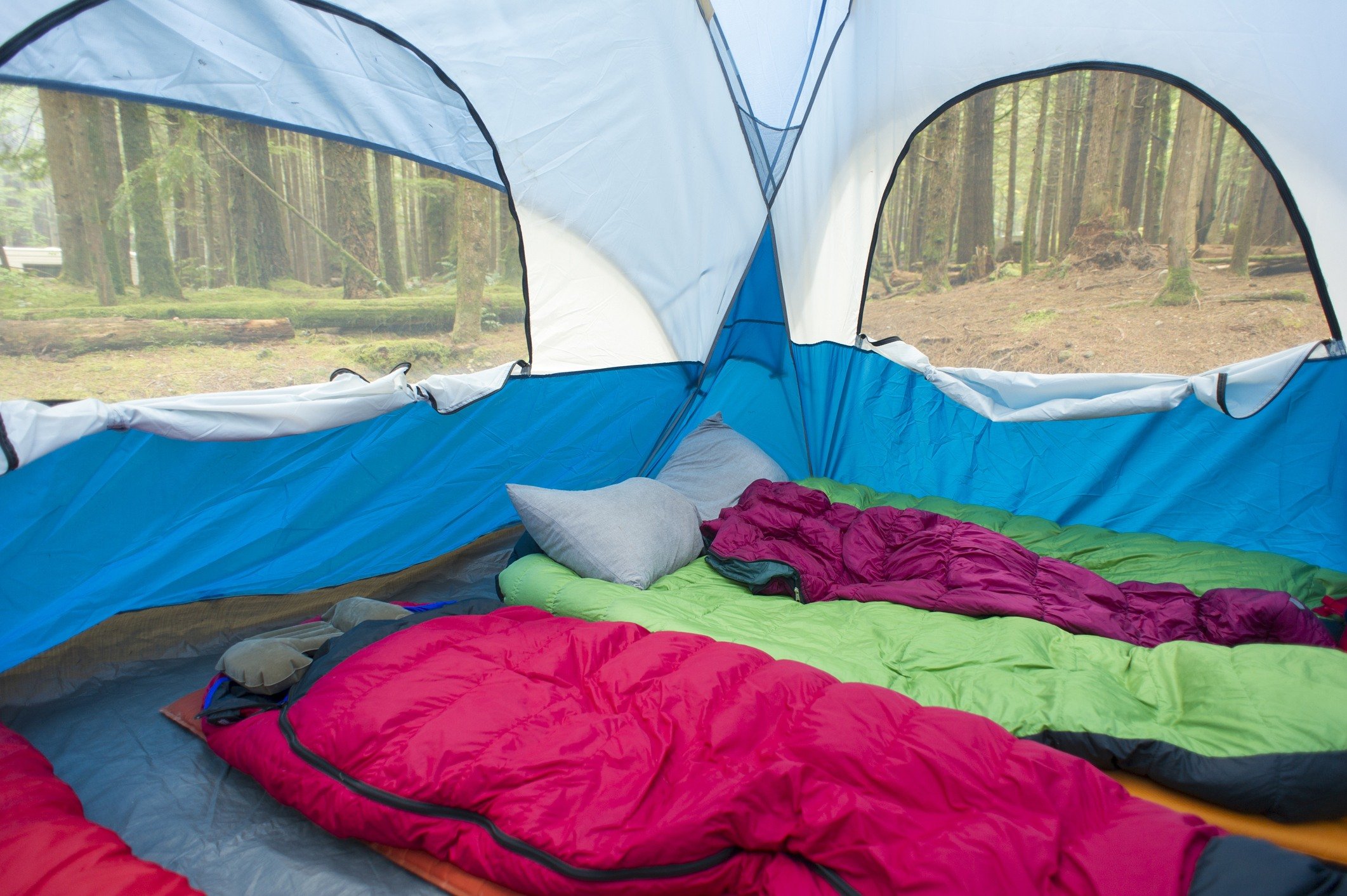 What's the difference between a camp pillow and a regular pillow? Well, when you're camping, space is key. Because camp pillows are inflatable, they pack down easily and can be stored right alongside your sleeping bag. And this pillow from Big Agnes, for example, is much more comfortable than using a bunched up jacket as a pillow.
Next: The best sleep system around
4. Sleeping bag and sleeping pad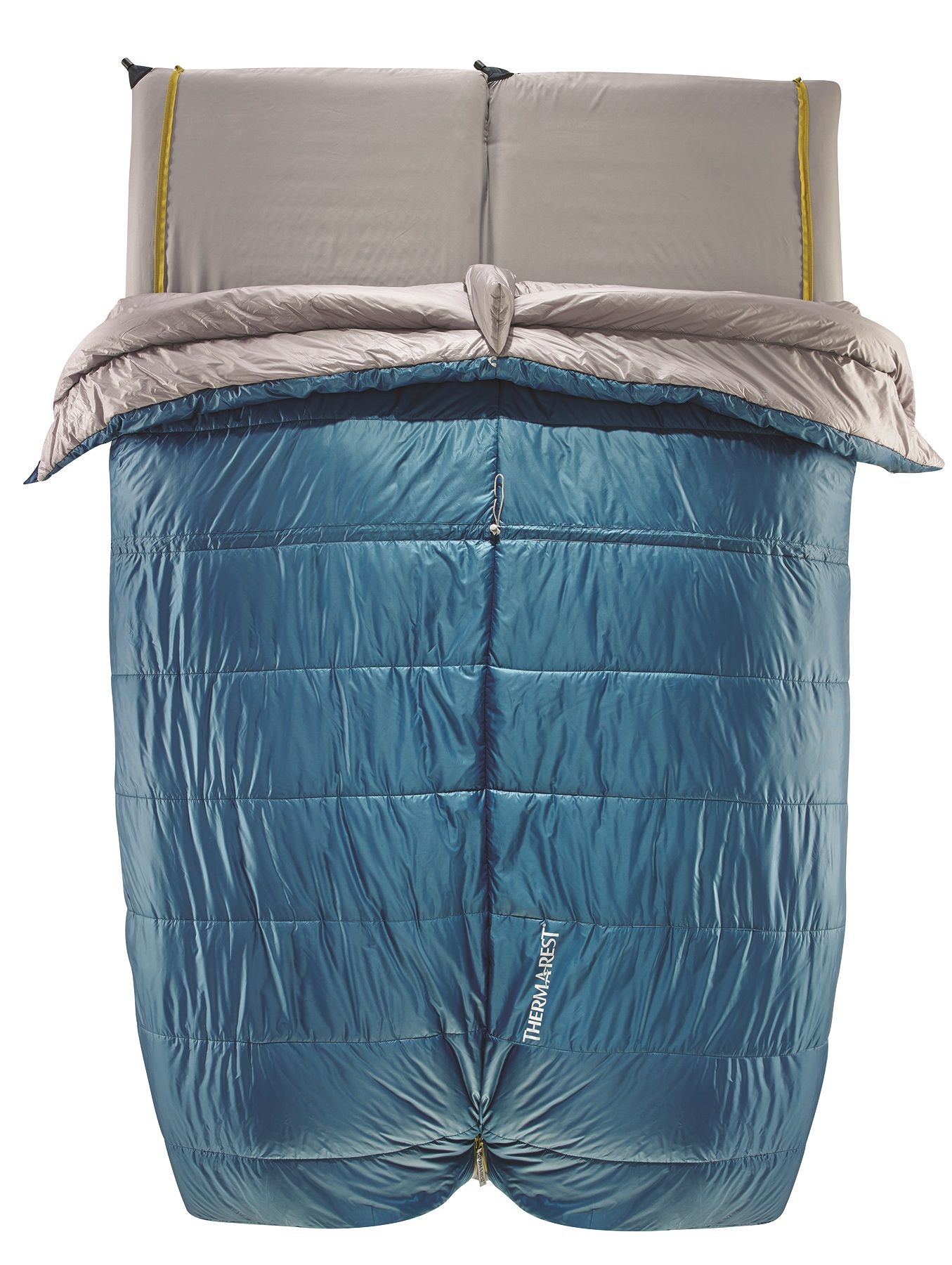 If you're nervous about sleeping on the ground for the first time, this sleep system will certainly put you at ease. With a self-inflating mattress core and an internal pillow topper, the DreamTime delivers just that — a dreamy sleep no matter where you are.
In addition to the mattress, Therm-a-Rest makes a matching sleeping bag that's perfect for solo and duo adventurers alike. With the Ventana sleeping bag, campers can get comfy on their own or cuddle up with their significant other. And when unzipped, the bag turns into a quilt, which conveniently zips right into a sheet topper that can be zipped into the mattress, as well.
Next: This is key for meal time.
5. Roll-up table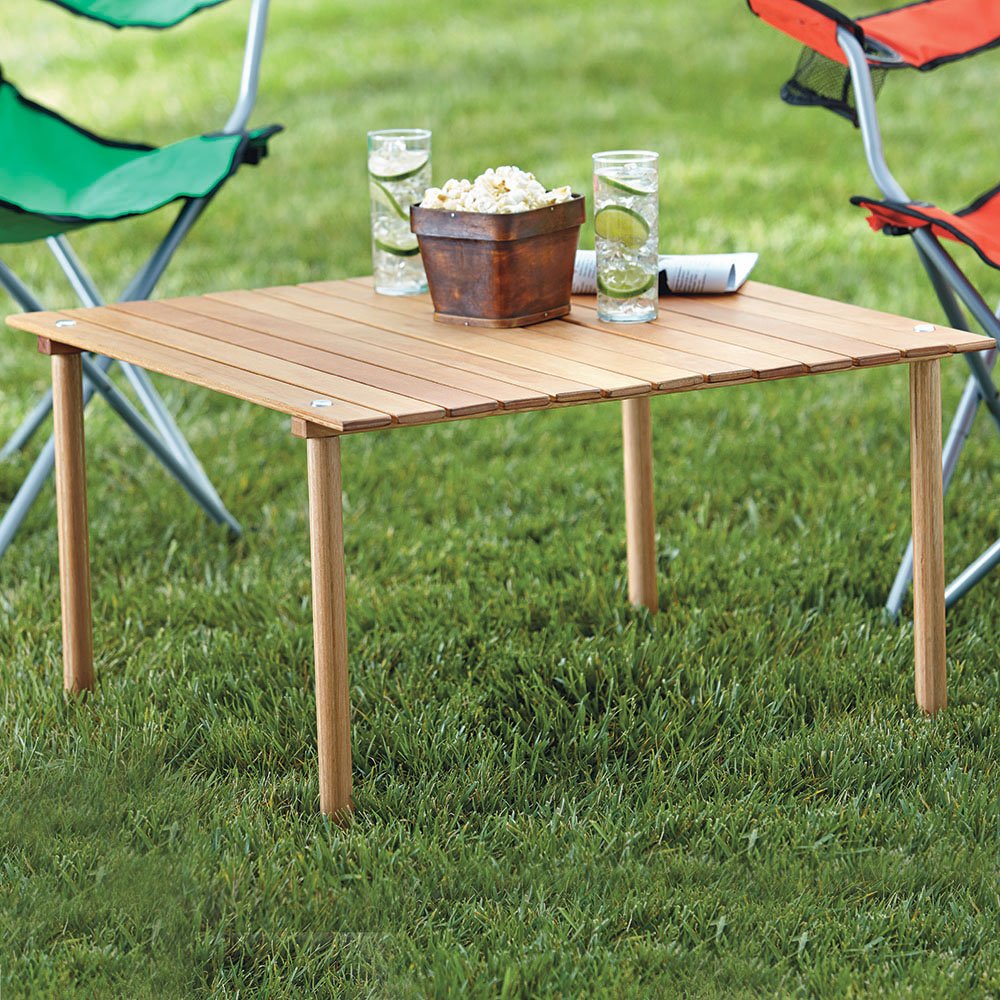 While most campsites have picnic tables, not all camping takes place at a designated site. And even if it does, having a personal cocktail table to put by the campfire is pretty crucial.
With this super lightweight, portable table, you'll never have to worry about putting your glass — or food — on the ground again.
Next: Don't forget these essentials. 
6. Fire starting kit and propane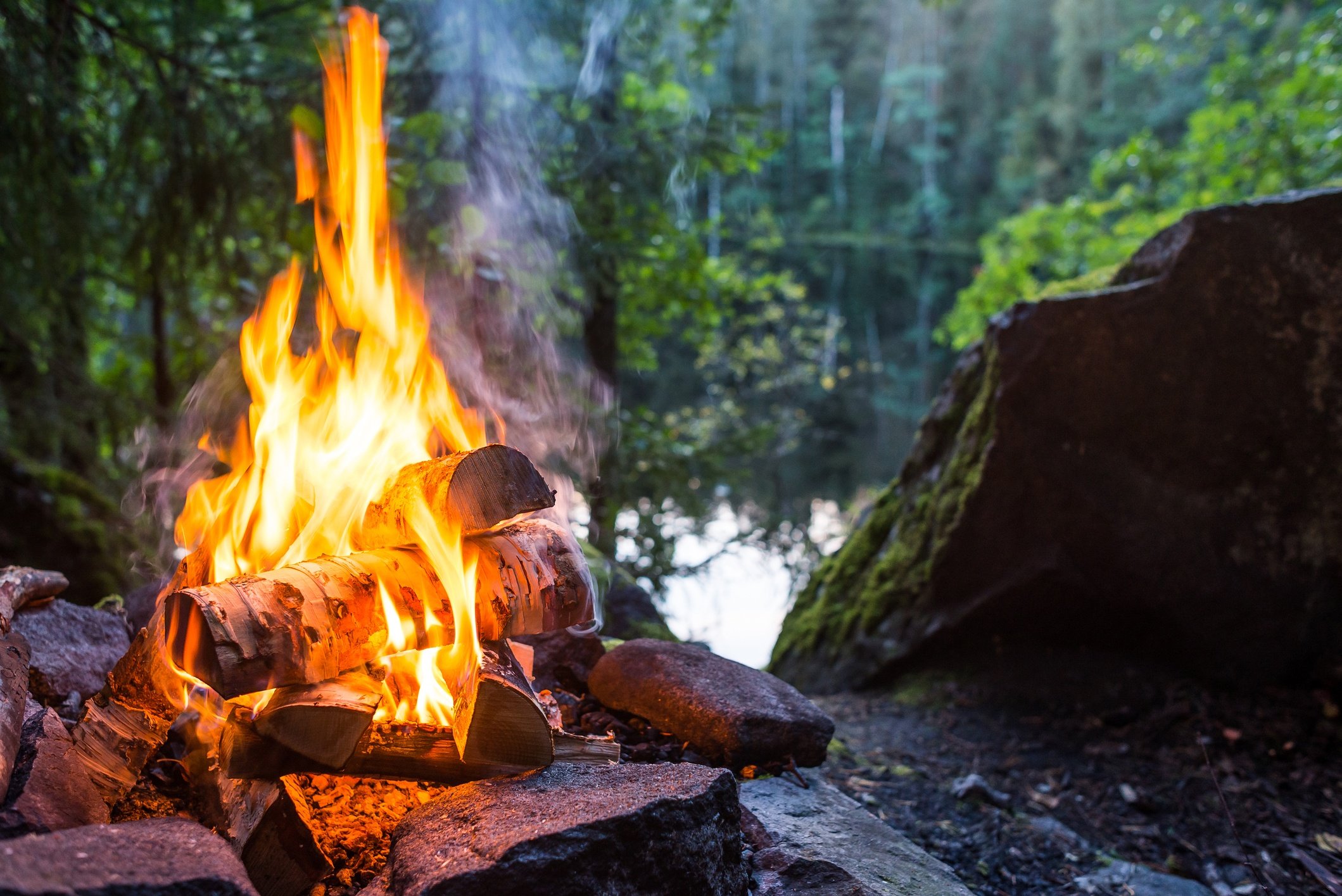 If you think starting a fire is an easy task, then you've never been caught in a rainstorm while camping. That said, being prepared with the right tools is essential.
This kit includes rainproof matches in a waterproof case, along with tinder tabs and replaceable strikers. Oh, and don't forget the propane if you plan on using a camp stove.
Next: What's for dinner?
7. Camp grill/stove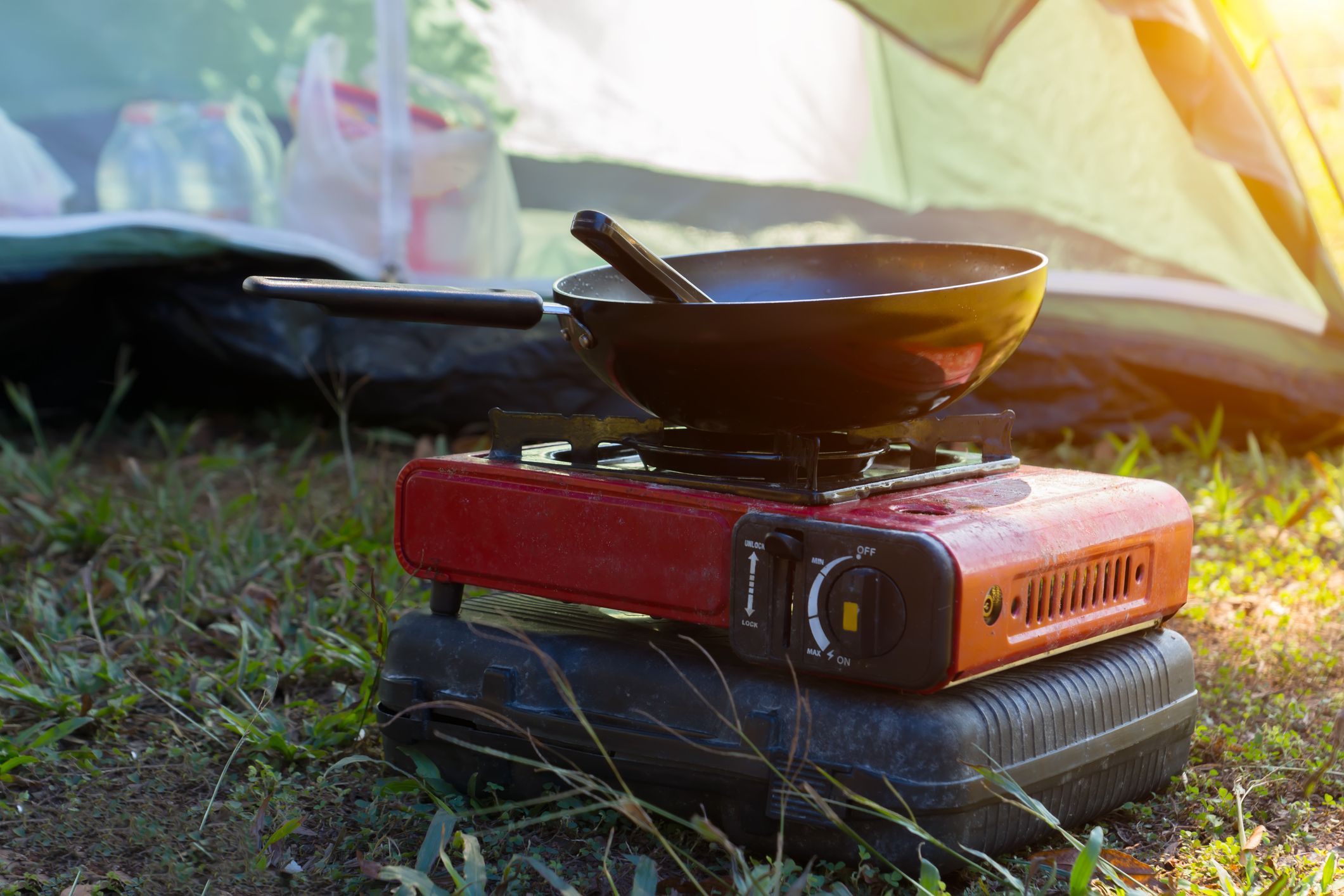 When it comes to cooking up the best fireside feast in the great outdoors, nobody does it better than Coleman. And with this camp/grill combo, you won't have to worry about packing two separate pieces of kitchen equipment.
Next: There's no better time to kick back than while camping.
8. Camp chairs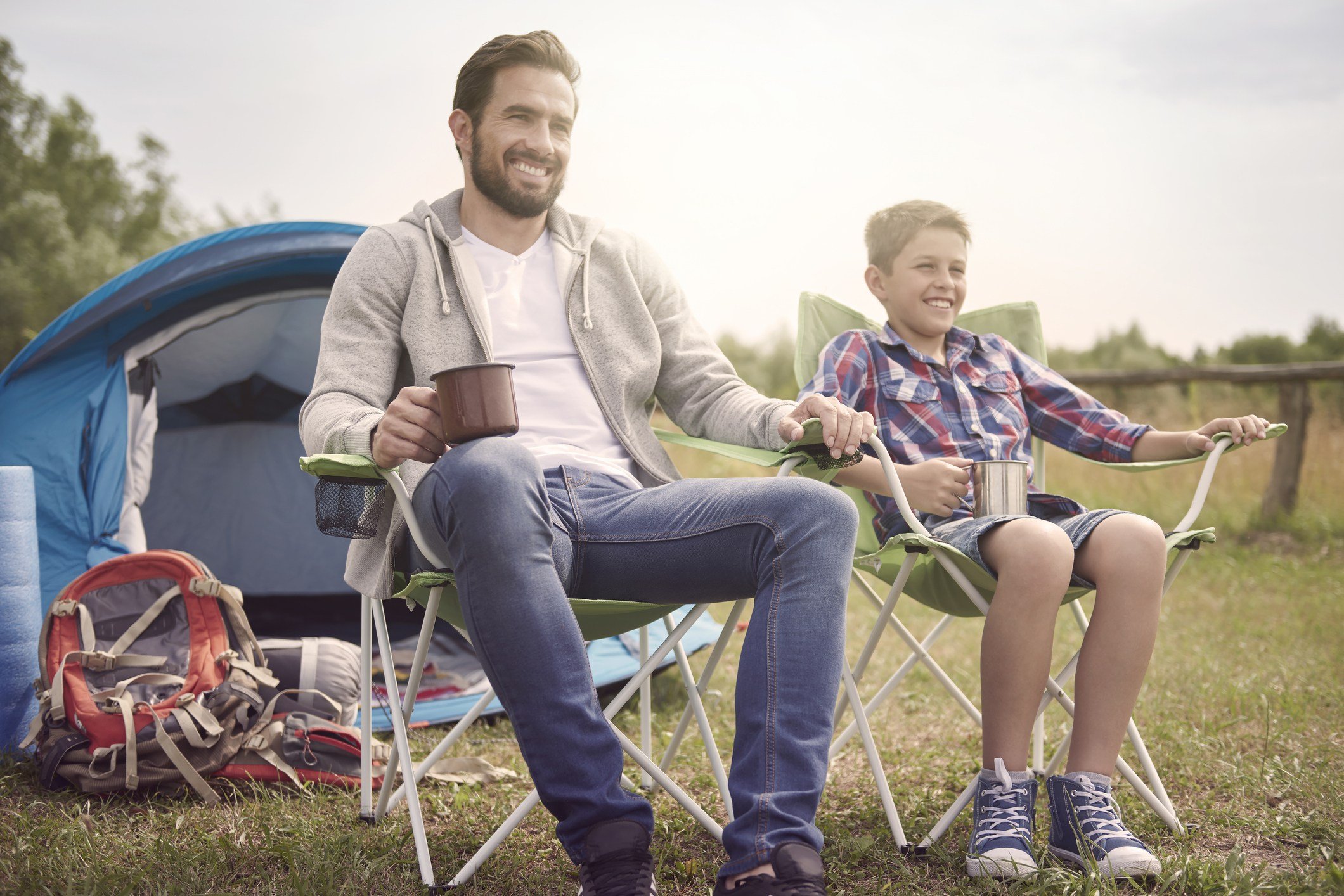 No campsite is complete without a pile of camp chairs. For good reason, picking out a comfy chair will make your trip into the wilderness that much better. And this reclining camp chair from GCI is a tried-and-true favorite.
Next: This will keep your area tidy. 
9. Tarp/ground blanket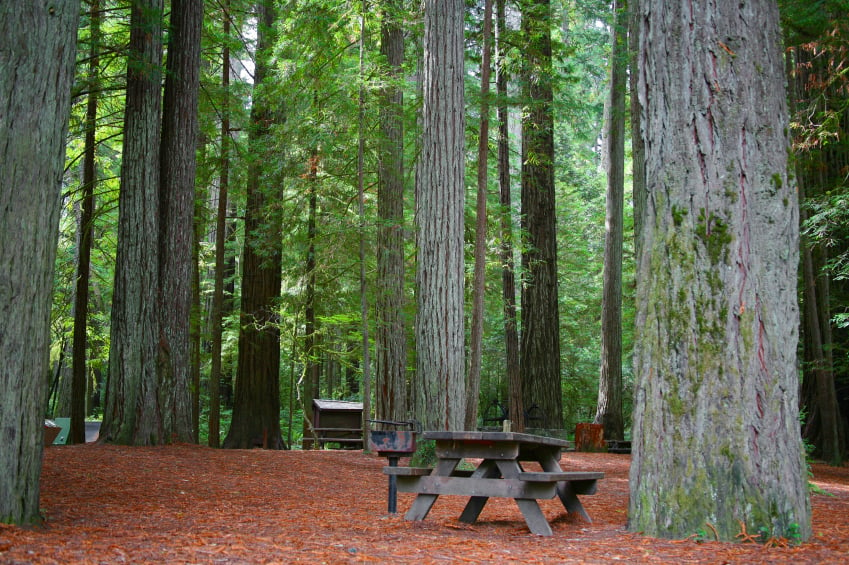 Heading out into the woods? Well then, that means you'll be responsible for bringing everything you need to really make your campsite a place of your own.
So, be sure to pack a tarp or ground blanket of some sort, because sprawling out on one of these is much more comfortable than the cold, hard ground. Plus, it will catch all your crumbs during meal time.
Next: Cold beers, anyone?
10. Cooler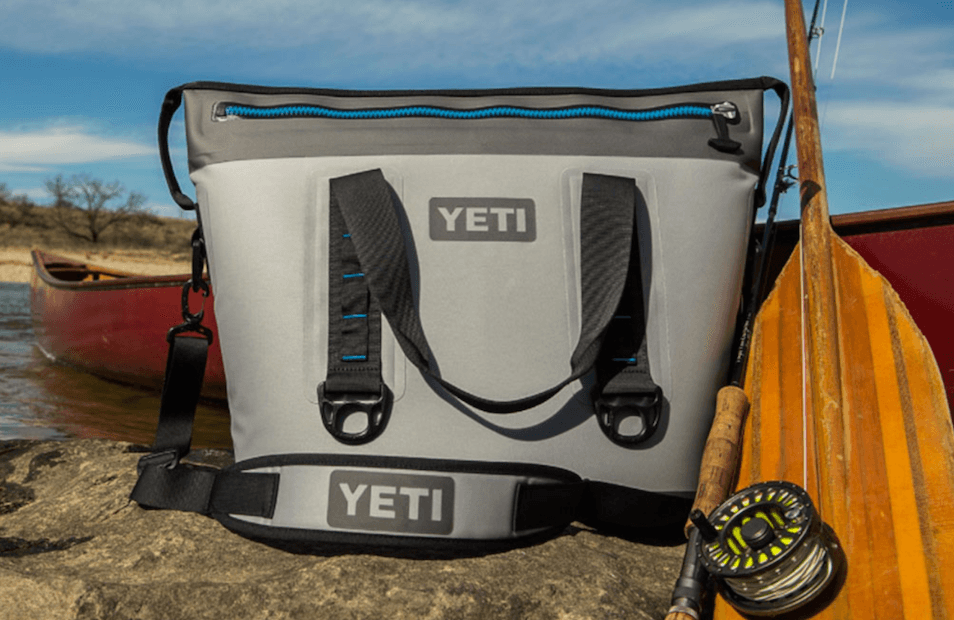 From food to beers, keeping your cold goods cold is essential. The size and make of the cooler of your choosing is up to you, but we recommend one of Yeti's soft coolers. They're ideal for car camping, and give you a little bit of wiggle room when packing everything in the trunk.
Next: Be sure to bring everything you need.
11. Camp kitchen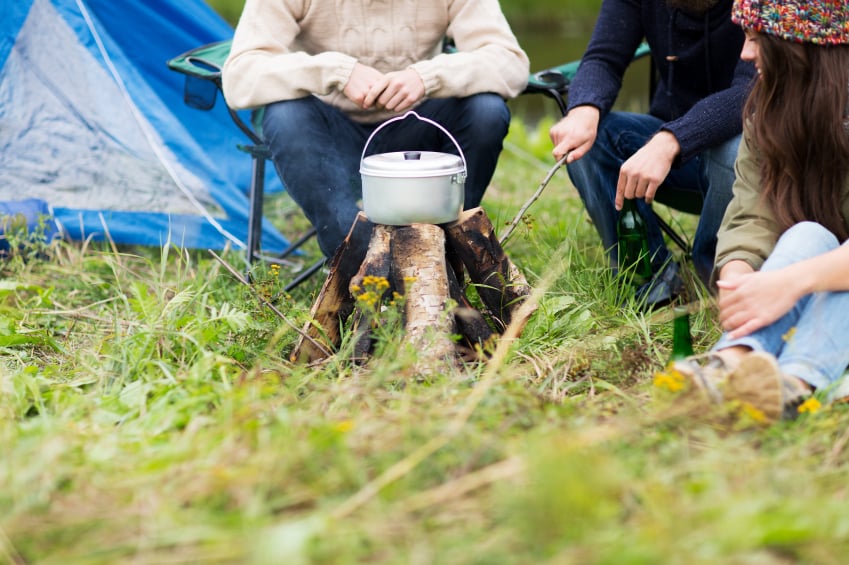 What you pack in your camp kitchen will really determine how good an experience you have. Forget one important element, though, and your trip could go south very, very fast.
For starters, you'll want to gather all the utensils, plates, bowls, pots, and pans you'll need, depending on what you plan on cooking up. Additionally, you may want a percolator for coffee, can opener if you're bringing canned food, and a pot grabber for hot pans and handles. Furthermore, don't forget items like storage bags for leftover food, a cutting board, sponges, and wash basins for washing dishes, along with quick-dry towels, dish soap, and bleach.
Next: This is absolutely imperative.
12. Water/water jugs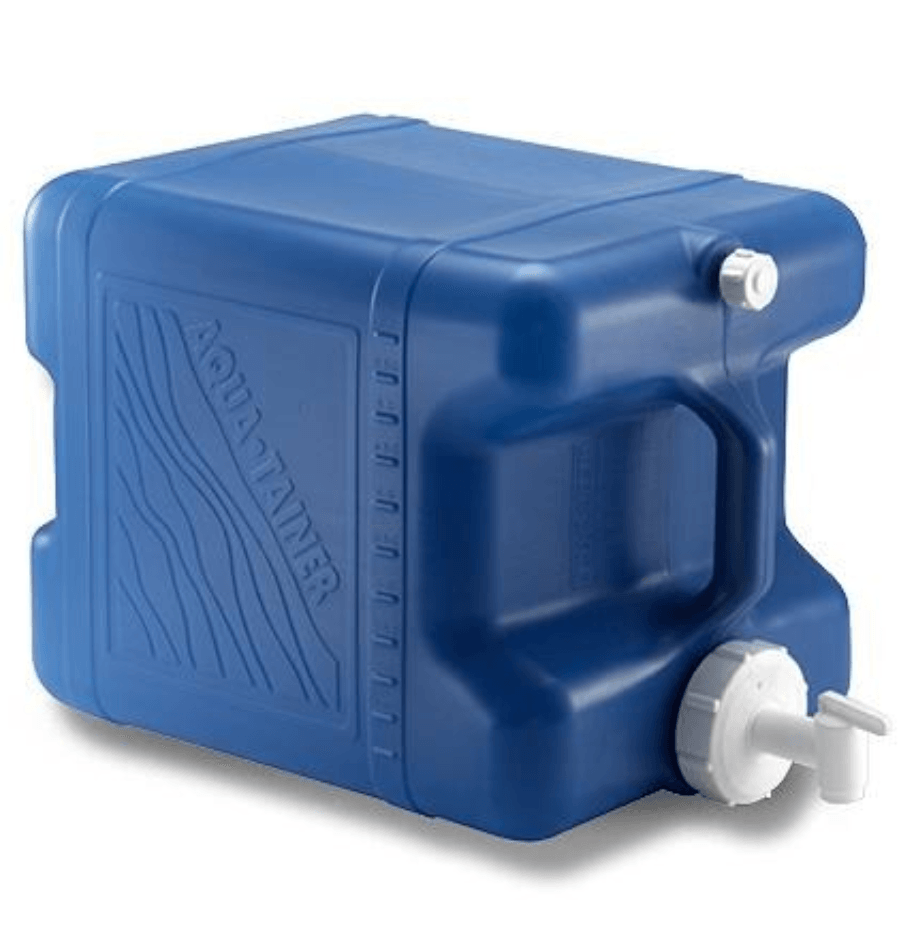 This one doesn't need much of an explanation, because we all know how important staying hydrated is, especially when you're out in the wilderness. But still, it's worth mentioning.
Whether hitting up an established campsite or venturing into the unknown, you'll want — and need — to plan out your water supply, and fill up any jugs in advance.
Next: Lights out 
13. Headlamp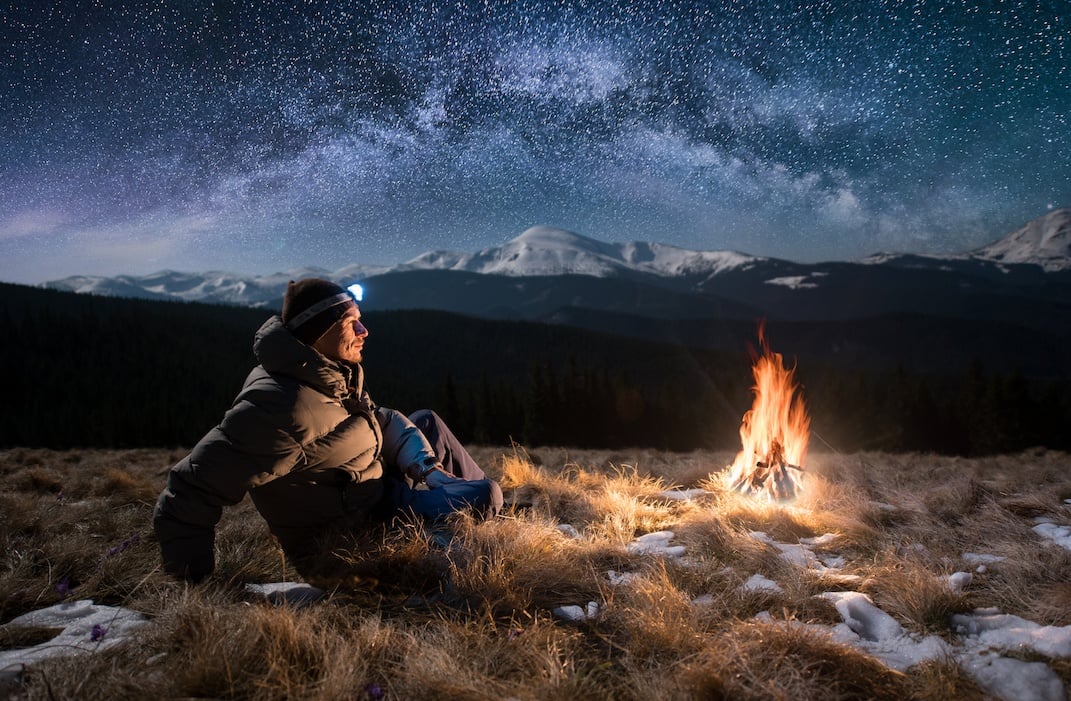 It will get dark, and you will need a headlamp, so don't skimp on this essential. Furthermore, it wouldn't hurt to throw an extra flashlight and lantern in your car, either.
Next: Be prepared.
14. Backup batteries or portable chargers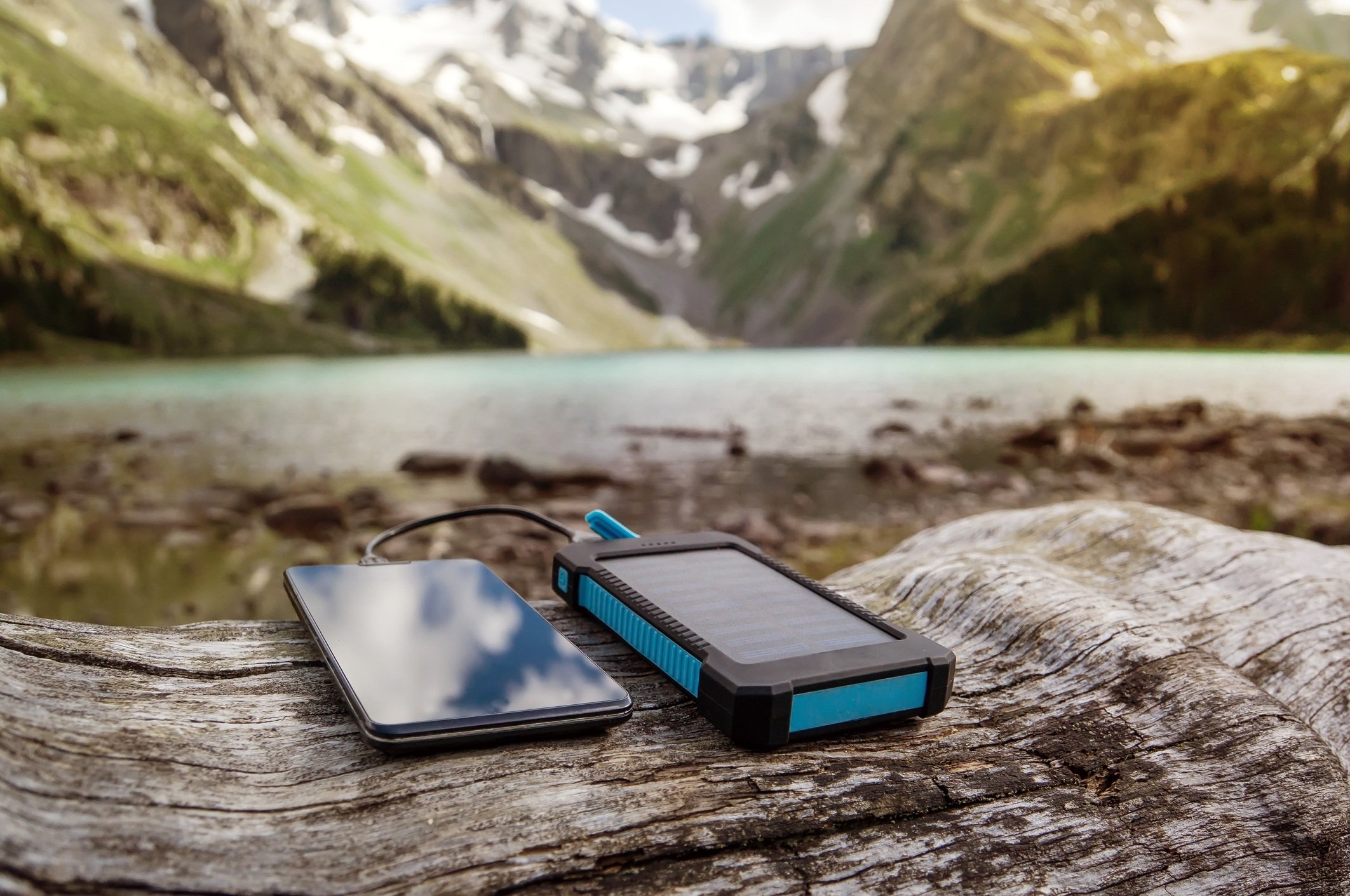 The whole point of camping is to unplug. But you'll still want to have backup batteries on hand, especially if your lantern, headlamp, or flashlight can be charged with a USB. If not, be sure to pack extra batteries.
Next: Comfort is crucial.
15. Toilet paper and toiletry bag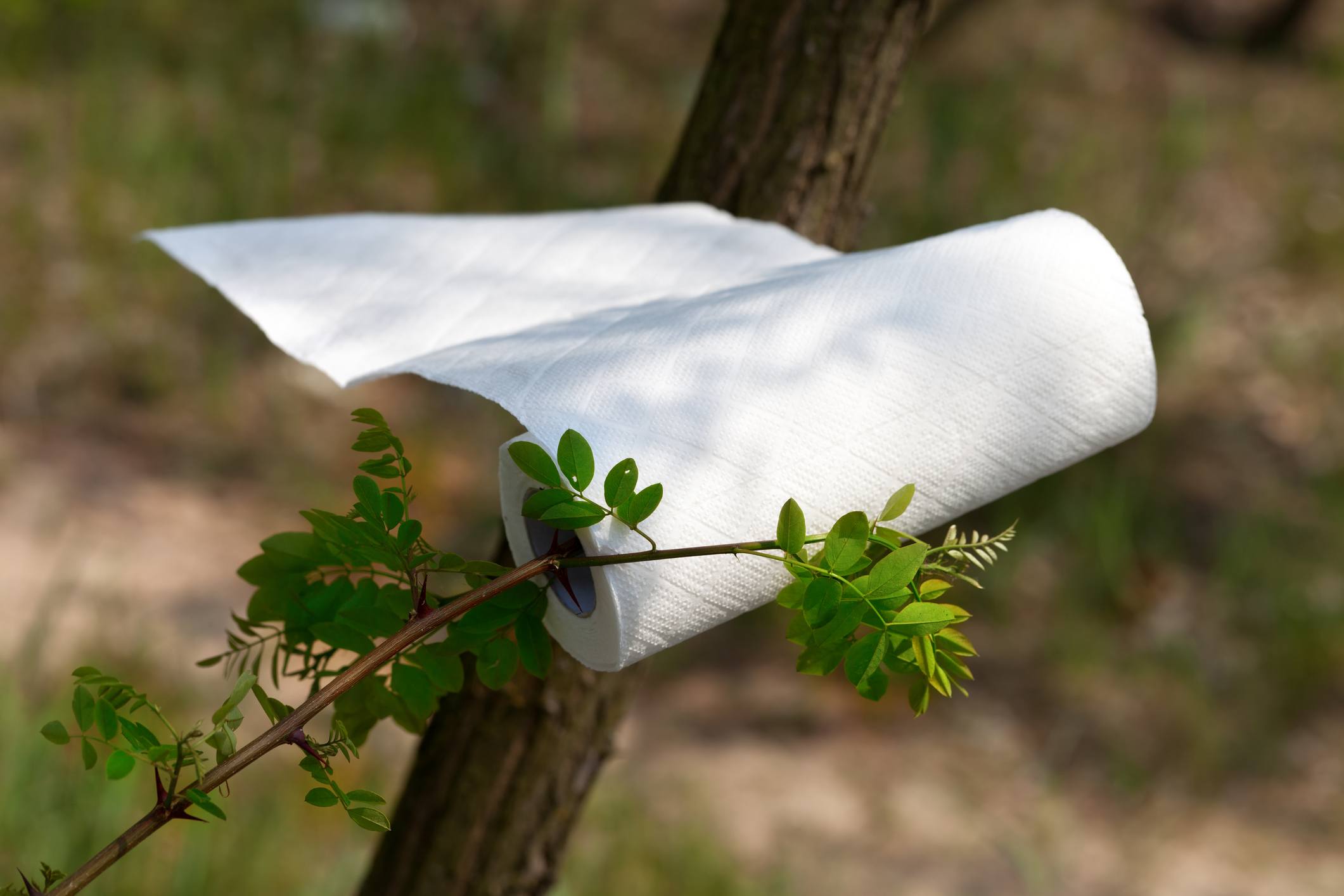 Yes, you will need toilet paper if you're not staying at a designated site with bathrooms. And even if you are, you'll still want to have some on hand.
When packing your toiletry bag, consider the essentials you'll need: hand sanitizer, small Ziplock bags to pack out your toilet paper, sunscreen, insect repellent, and personal hygiene wipes.
Next: Before you can set up camp, you'll have to get there, first.
16. Maps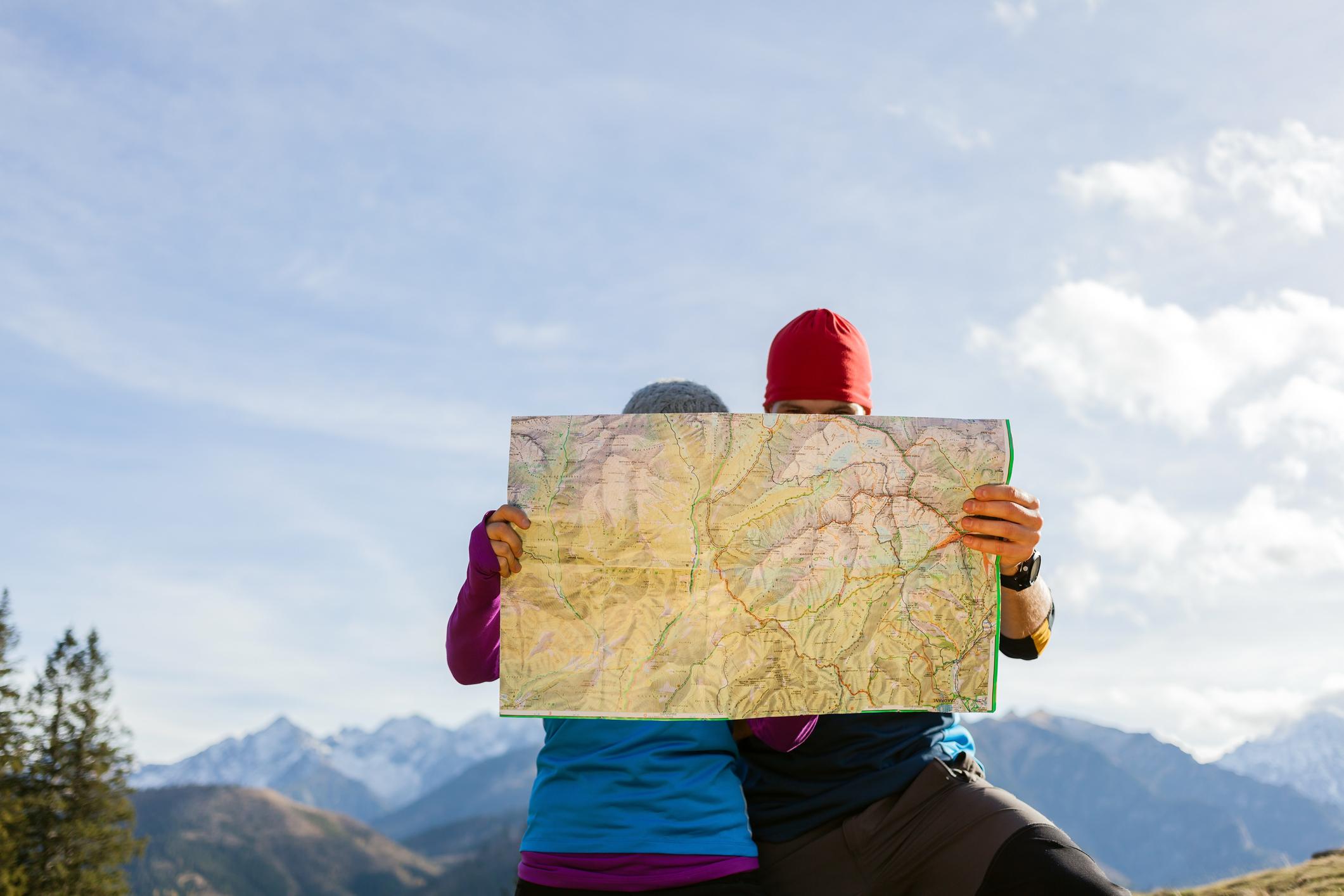 There's no doubt that plenty of folks have become too reliant on modern technology. And we don't blame them. After all, firing up Google maps is far easier than busting out an old paper one. But in this case, you'll want to rethink your game plan. Why? Well, cell service is often not available. So, if you're going off-grid, be sure to invest in a map of the area.
Next: Don't leave home without it.
17. First-aid kit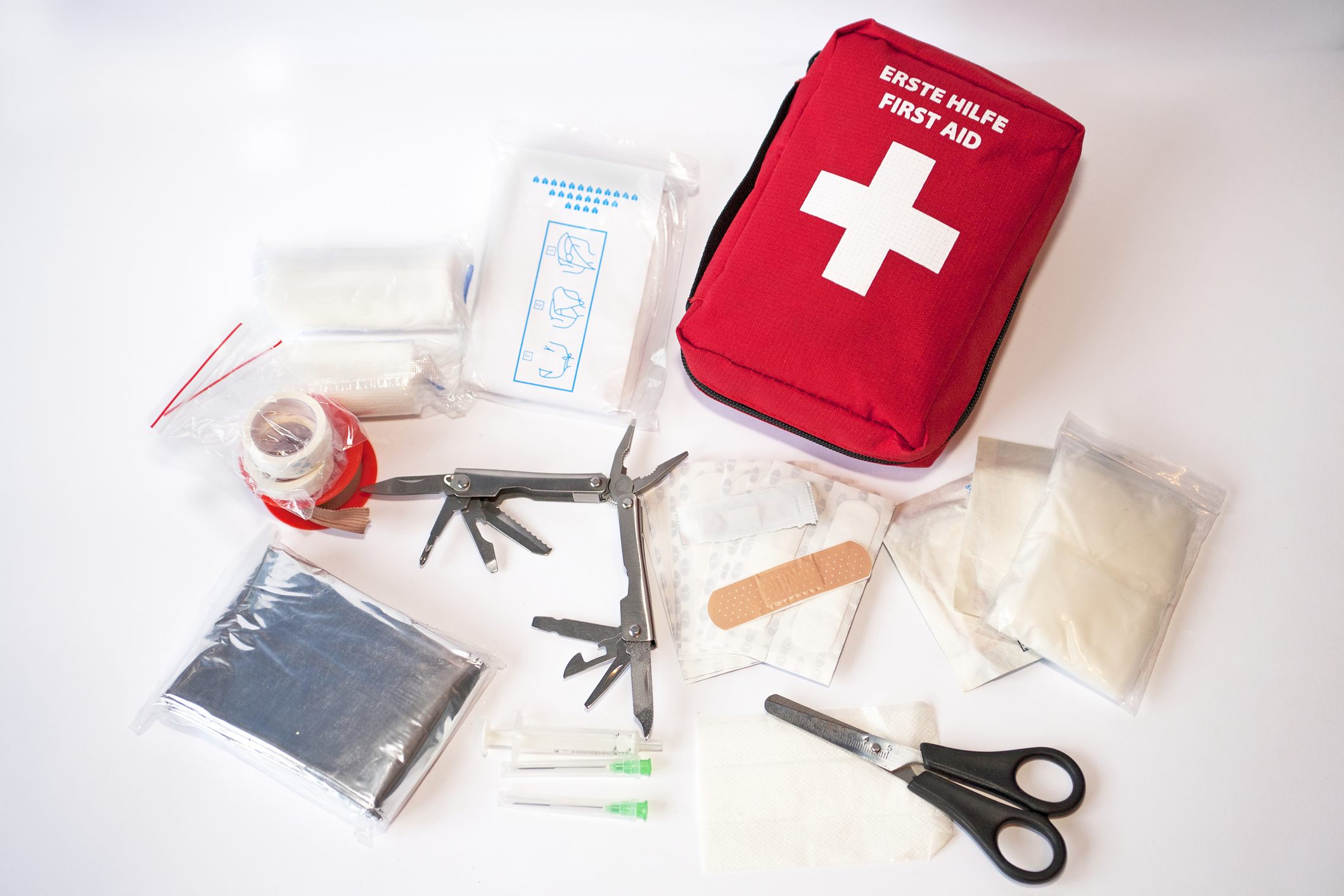 Which medical kit you choose will depend on the needs of those with whom you're traveling. But trust us when we say, this is definitely a product you should have. Hopefully, you won't have to use it, but you'll be glad you had it when you do.
Read more: These Are the Most Unique Camping Destinations in the United States
Check out The Cheat Sheet on Facebook!