Every Celebrity-Owned Restaurant — Including Chip and Joanna Gaines' — You Need to Know About
These days, celebrities have more than just great acting chops. Turns out, they have a whole host of talents aside from those they show on screen. From reality stars to savvy restaurateurs, there are plenty of A-listers who are taking a bite out of the eatery-owning industry.
Curious to know where you can find these star-studded spots? Check out these 15 celebrity-owned restaurants.
1. Ryan Gosling: Tagine Beverly Hills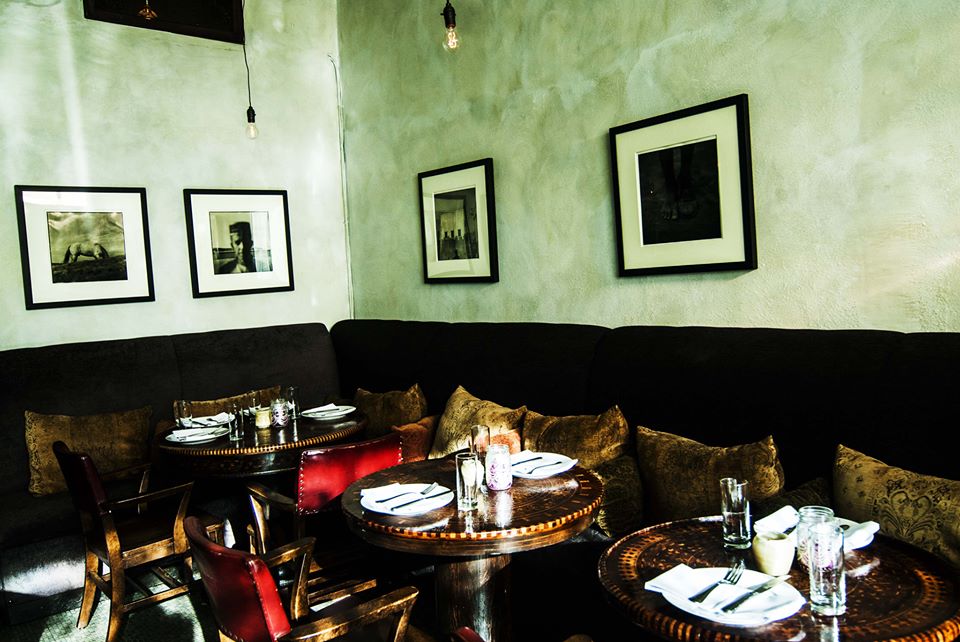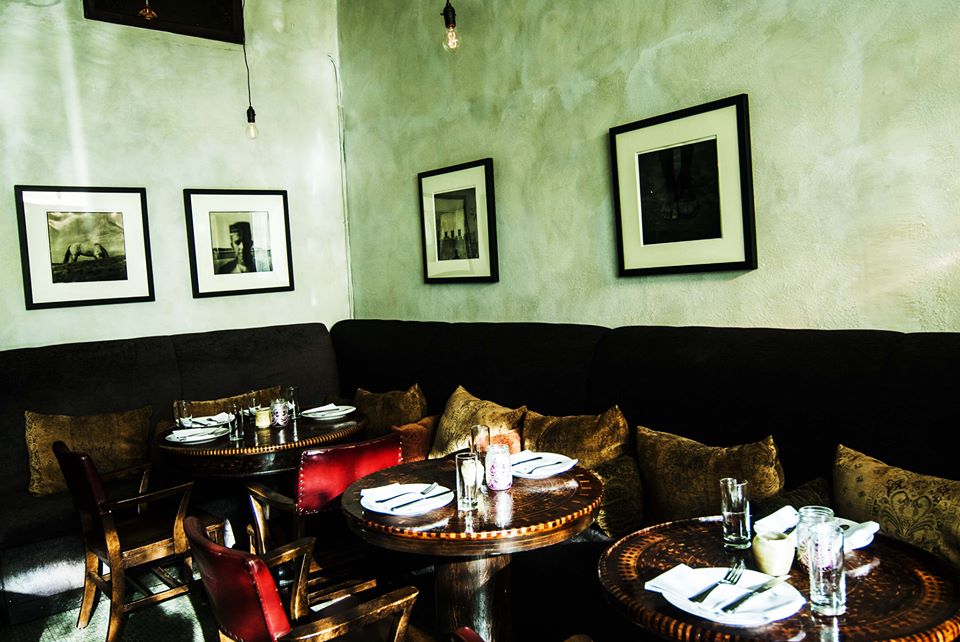 If you're hoping to catch a glimpse of this heartthrob, start by making a reservation at Tagine Beverly Hills. As luck would have it, Ryan Gosling is part-owner of the quaint Moroccan restaurant.
Good friend to Gosling and creative chef in his own right, Chef Ben uses recipes from his Moroccan grandmother, whose food was clearly something to write home about. In fact, Gosling told his buddy it was "the food I want to eat for the rest of my life!" And in 2004, the two, along with one other friend, opened Tagine.
Next: Bet you didn't know very famous actor was behind this very famous restaurant chain.
2. Robert De Niro: Nobu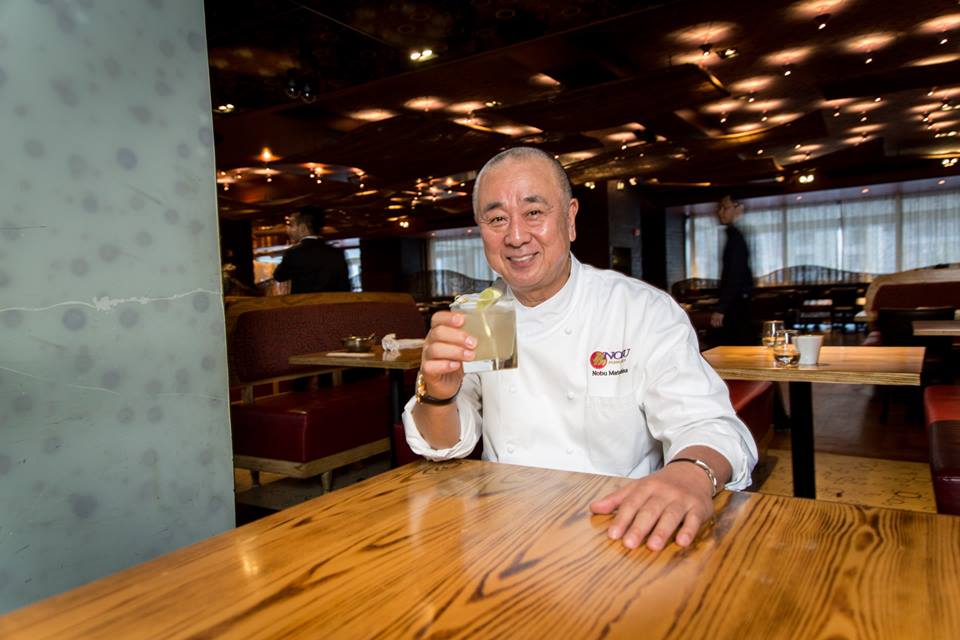 Everyone knows Nobu Matushisa. But before the Japanese chef was the culinary icon he is today, a Hollywood A-lister set his sights on him; back when Matushisa was building his reputation in Los Angeles, Robert De Niro saw something special.
De Niro already had a few other restaurants on his resume, but finally, Matushisa agreed to partner up with the actor and open a spot in New York. Eventually, De Niro would help expand the Nobu empire to over 35 locations around the world. Who knew?
Next: A Boston boy makes his burger dreams come true.
3. Mark Wahlberg: Wahlburgers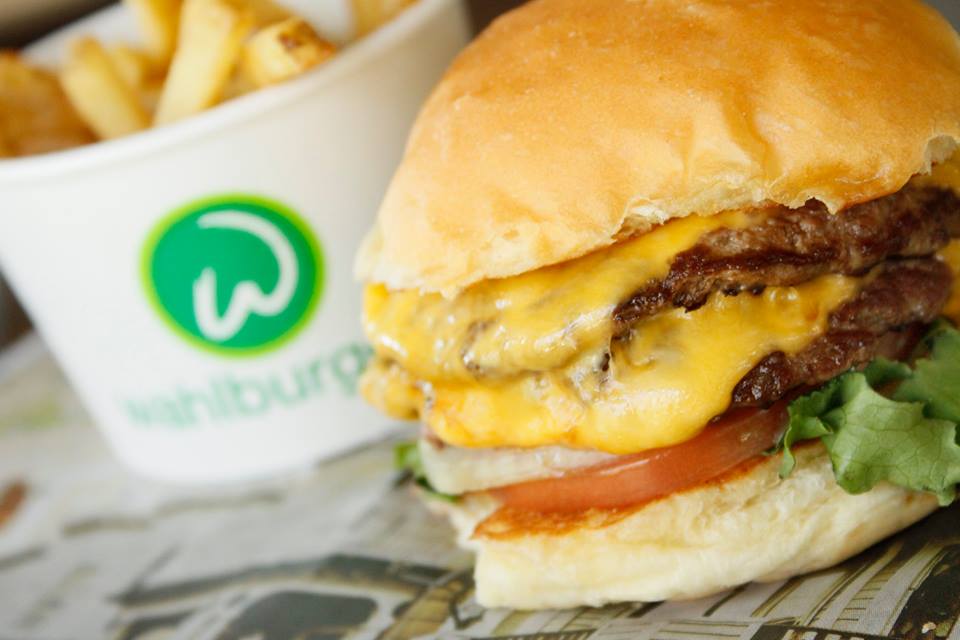 Leave it to Marky Mark (pronounced Mahky Mahk) to open a burger joint in Boston. With locations in Massachusetts, New York, and Toronto, brothers Donnie, Mark, and chef Paul Wahlberg opened the first Wahlburgers just outside of Boston.
In 2015, a representative for the chain told People that "the chain will add 100 to 150 more restaurants over the next five years."
Next: Everyone's favorite HGTV stars
4. Chip and Joanna Gaines: Magnolia Table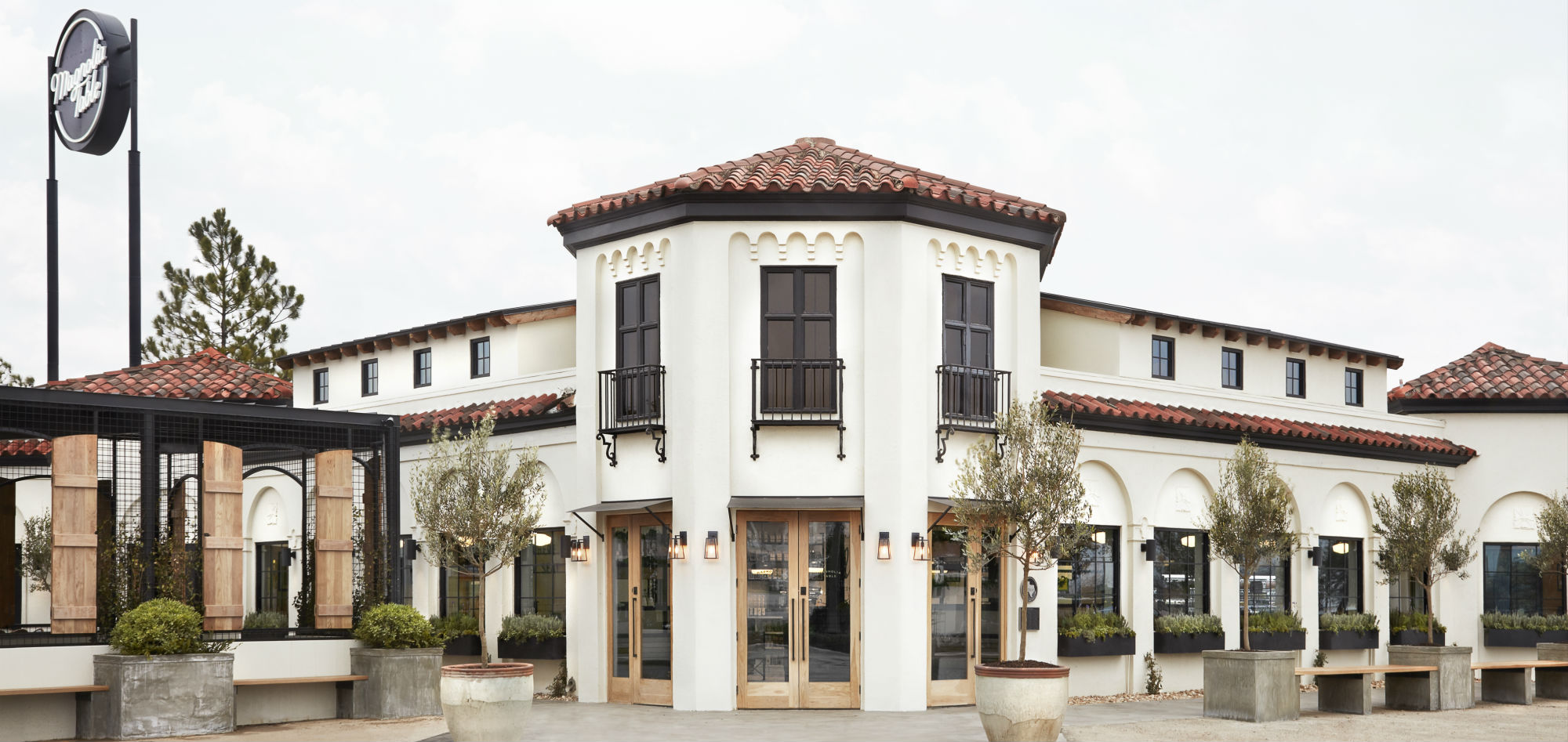 The people of Waco, Texas have one more Magnolia-inspired mainstay to look forward to. Why? Because the beloved Chip and Joanna Gaines have opened a restaurant, of course! And naturally, the designing duo is eager to feed the masses, dishing up a menu of brunch-focused comfort food.
Next: This is perhaps our most favorite on the list.  
5. Jon Bon Jovi: Soul Kitchen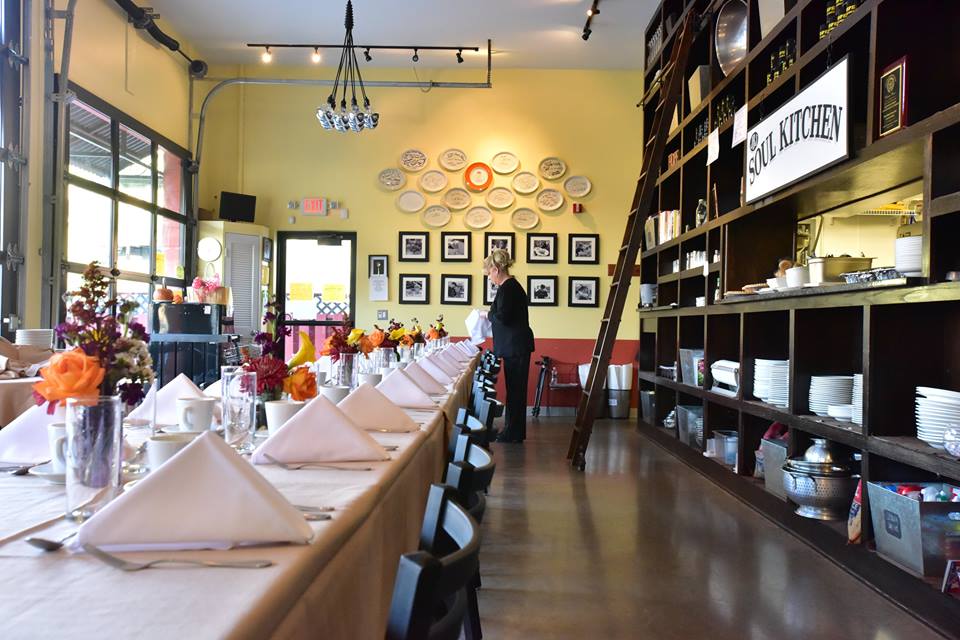 This singer-songwriter extraordinaire is turning the outdated soup kitchen model on its head. With two locations in New Jersey, Soul Kitchen is truly a restaurant on a mission.
When Jon Bon Jovi and his wife, Dorothea, came up with the concept for Soul Kitchen, they had one goal in mind: feed people in need. If diners can pay, then great. If they can't, they still get to enjoy the food and friendly atmosphere. "Unlike at a standard soup kitchen, diners of all socioeconomic backgrounds sit together at communal tables, as the restaurant serves both paying customers and those in need," People writes.
Next: An Oscar-winning actress owns this hybrid spot. 
6. Sandra Bullock: Walton's Fancy & Staple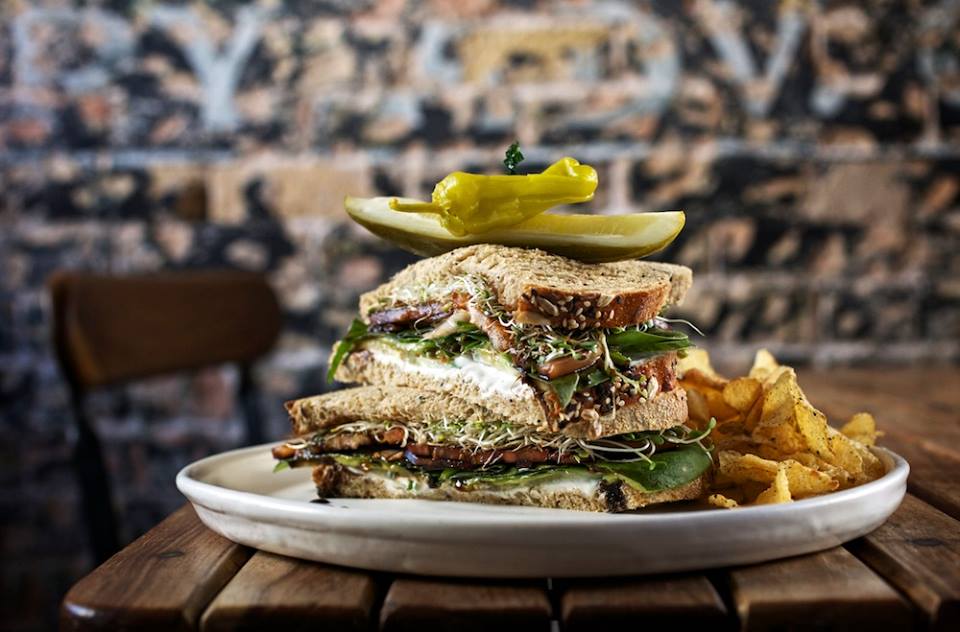 So, what the heck is a "fancy and staple" in the first place? Well, it's a whole bunch of things. And Sandra Bullock's Walton's Fancy & Staple has it all — almost.
Located in Austin, Texas, this place is a bakery, take-out deli, coffee shop, florist, and catering operation all rolled into one.
How's that for a woman of many talents?
Next: Spice up your life!
7. Mel B.: Serafina Sunset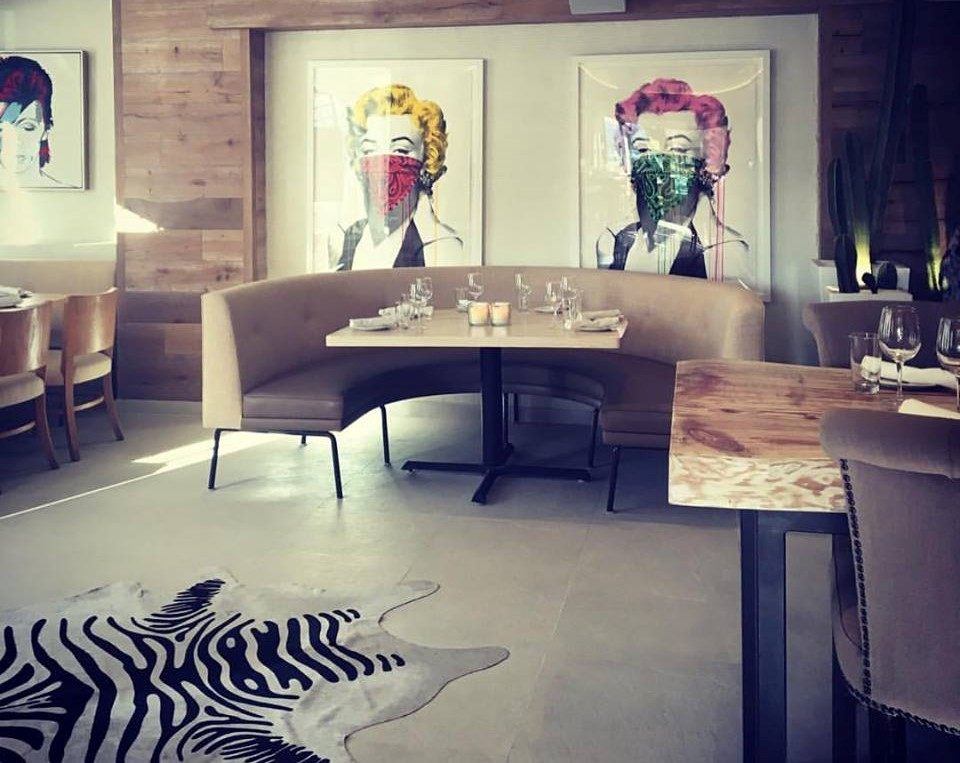 Serafina started in the Big Apple, but the Italian restaurant has attracted quite the crowd with locations all around the world. Regardless of the place, one thing's for sure: Sefafina has developed a reputation as a hot spot among celebrities. But forget about the A-list diners. Turns out, there's a celeb on the ownership side.
America's Got Talent judge Mel B., along with her ex-husband, Stephen Belafonte, partnered with the Italian chain to open the first California location in West Hollywood. And we have no doubt the former Spice Girl will add a little zest to the place.
Next: Hey, do you like ping-pong?
8. Susan Sarandon: Spin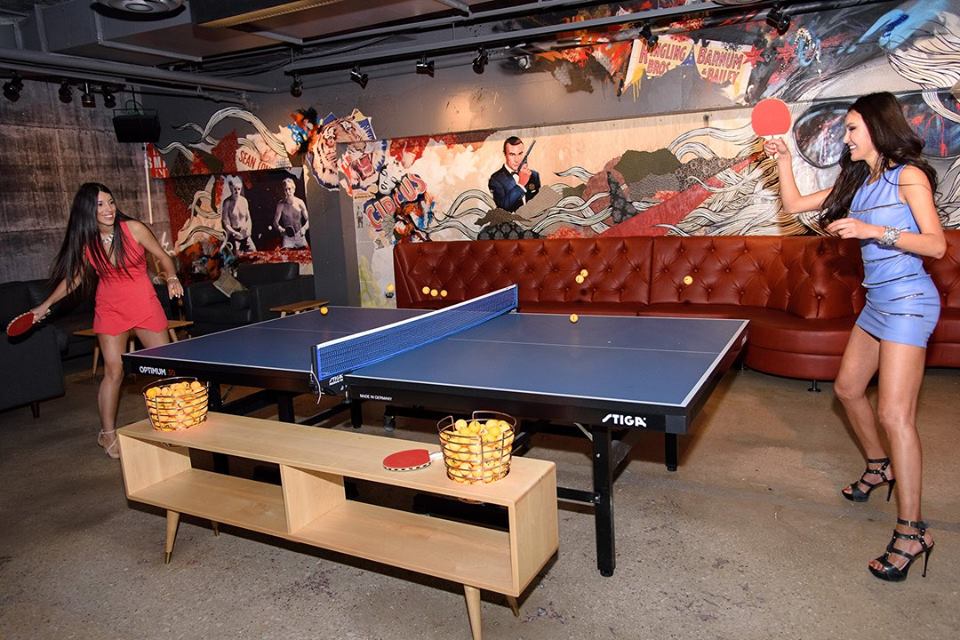 Spin is synonymous with table tennis, Susan Sarandon, and success. Since its New York City opening in 2009, this ping-pong spot has spun its way across the country. And people love it.
So, whether you're looking to try your hand at table tennis or it's the hipster vibe you're after, a Spin can be found in Chicago, San Francisco, and Philadelphia, to name a few.
Next: These Bravo celebs are taking a piece of the pie.
9. Melissa Gorga: Gorga's Homemade Pizza & Pasta
If you're a fan of the Real Housewives of New Jersey, then you probably already know about this spot. Owned and operated by Joe Gorga, his wife Melissa Gorga, and his sister Teresa Giudice, Gorga's Homemade Pasta & Pizza is the quintessential Jersey staple — a family-run Italian joint.
Although these three have historically been at each other's throats, they opened the restaurant with the best of intentions. According to People, "The project is a tribute to Joe and Teresa's mother, Antonia, who passed away in March." Unfortunately, however, the restaurant is closing thanks to a combination of management issues and overwhelming demand.
Next: This rapper loves his sports.
10. Jay Z: 40/40 Club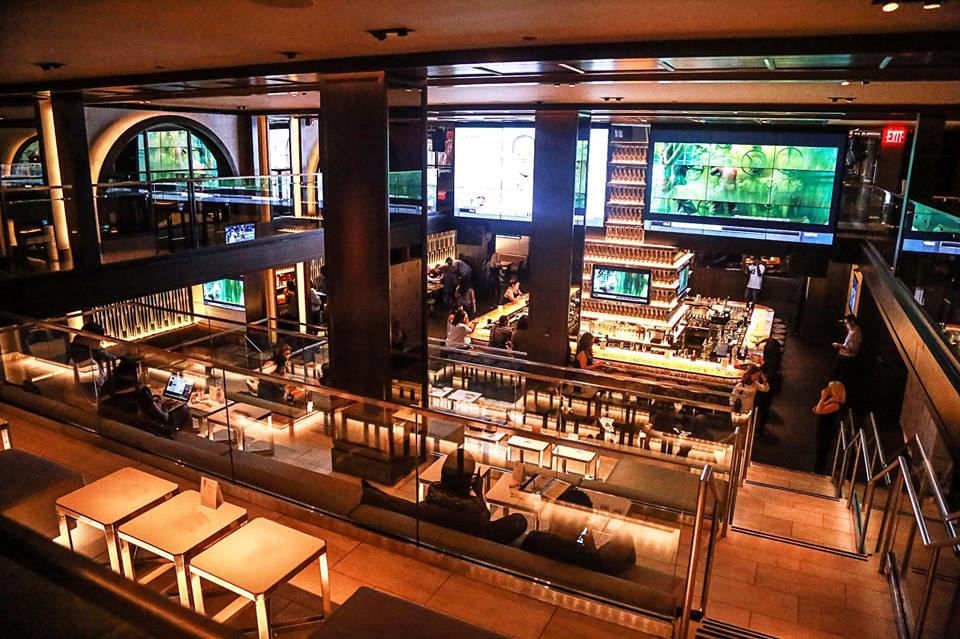 Sports fanatic, business man, and, of course, husband of Queen Bey. Is there anything Jay Z isn't capable of? If he sets his mind to it, it's not likely. Case in point: the 40/40 Club.
Leave it to the hip-hop mogul to open a place like this. The 40/40 Club gives game-day enthusiasts a taste of the good life, all within a swanky lounge setting.
Next: A sitcom star has a slew of Utah-based spots.
11. Ty Burrell: Beer Bar and The Eating Establishment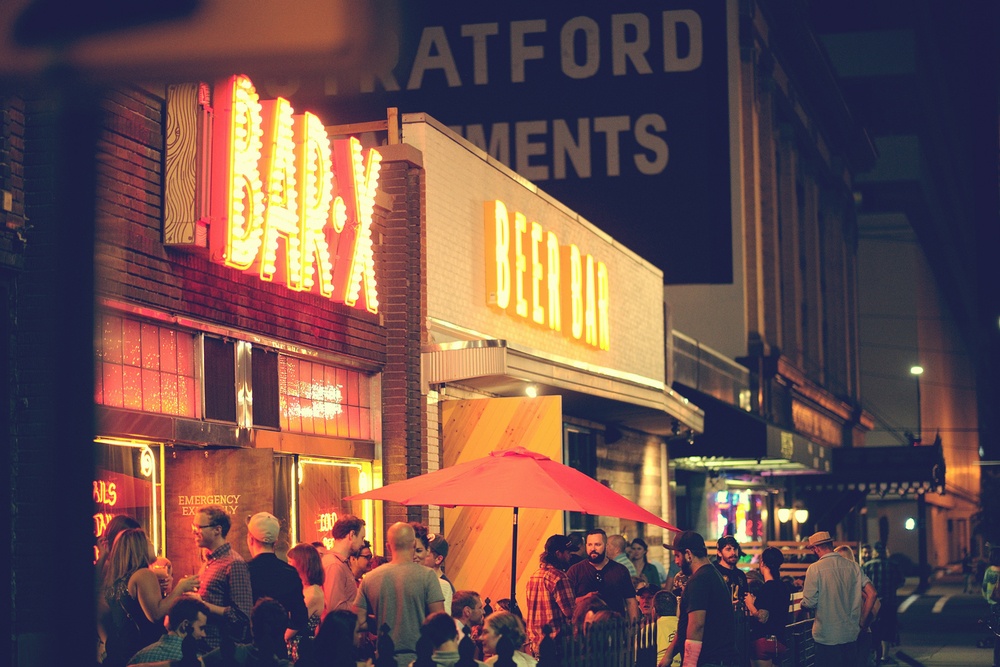 Known as the guy with all the dad jokes, this Modern Family mainstay has a serious love for food — and Utah, apparently. Turns out, Ty Burrell has a whole host of restaurants in the area. For starters, there's Beer Bar, where chef Viet Pham serves up sausages and Belgian fries, along with 150 different beers, of course.
According to the Los Angeles Times, Beer Bar is "located next to Burrell's existing cocktail bar, Bar-X, which he owns with his brother Duncan and other members of his family." And that's not all; Burrell is also part-owner of The Eating Establishment, a Park City staple dishing up breakfast all day long.
Next: This Scrubs star is a foodie-at-heart. 
12. Zach Braff: Mermaid Oyster Bar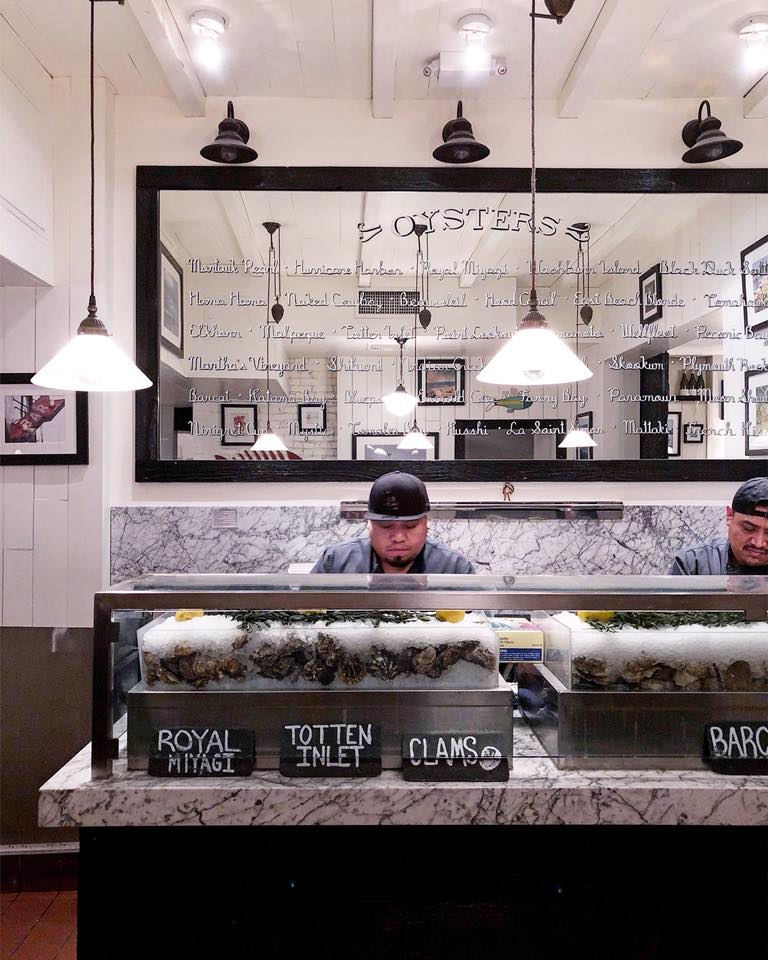 Turns out, Zach Braff isn't just a land-lover. In fact, he's an all-around, self-proclaimed foodie-at-heart. And his favorite type of fare? Well, we'd have to guess seafood, because he's part-owner of the Mermaid Oyster Bar in New York City.
With a rotating selection of best-in-season oysters, a nautical vibe, and a hip bar scene, Mermaid Oyster Bar attracts plenty of folks on the search for good seafood.
Next: This pop star loves her Italian food. 
13. Lady Gaga: Joanne Trattoria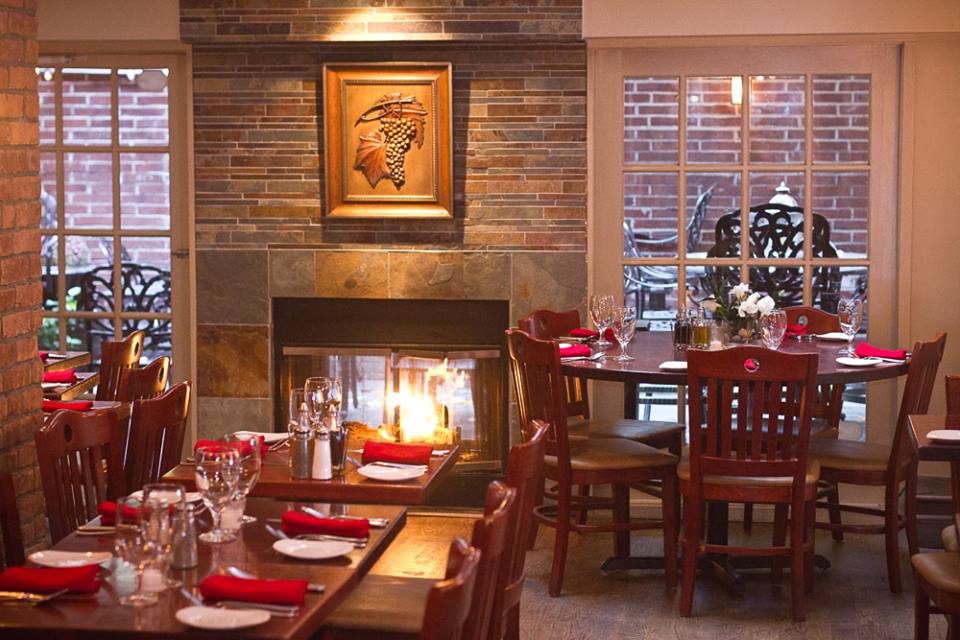 Located on the Upper West Side in New York — just a few block from where Lady Gaga grew up — Joanna Trattoria is a quaint neighborhood spot serving up family-style Italian food.
While her parents are the actual owners, the famous singer is very much a part of the operation. "I love eating pasta and pizza," Lady Gaga said during a radio interview. "I'm a New York Italian girl."
We can't blame her.
Next: There's one thing all country stars know about. 
14. Dierks Bentley: Whiskey Row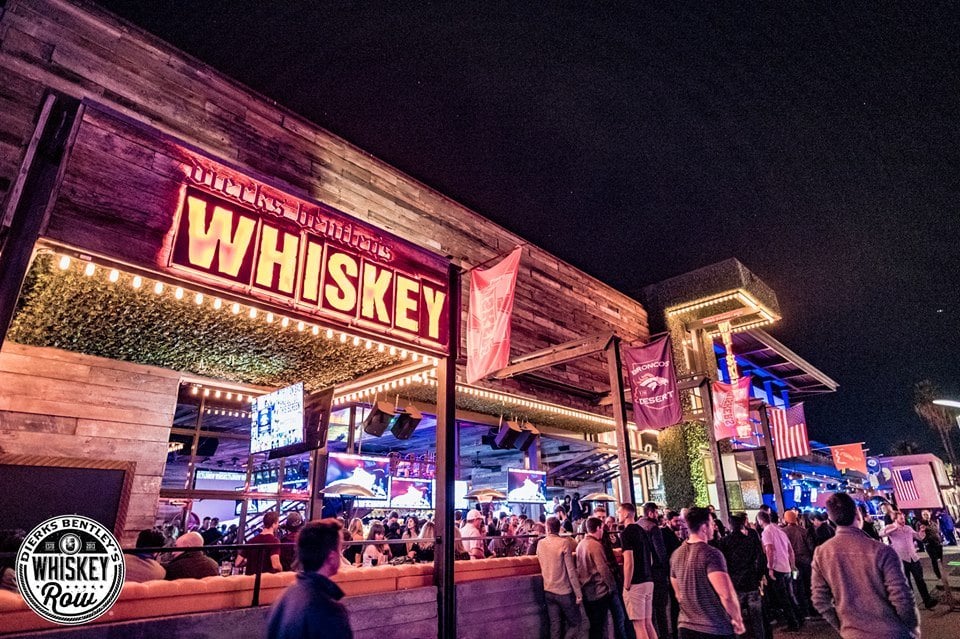 Like most good country singers, Dierks Bentley knows about good whiskey. With four locations in Scottsdale, AZ, Tempe, AZ, Gilbert, AZ, and Nashville, TN, Whiskey Row specializes in southwestern cuisine and, of course, lots and lots of whiskey.
Next: This heartthrob delivers the goods to customers looking for a good time. 
15. Channing Tatum: Saints and Sinners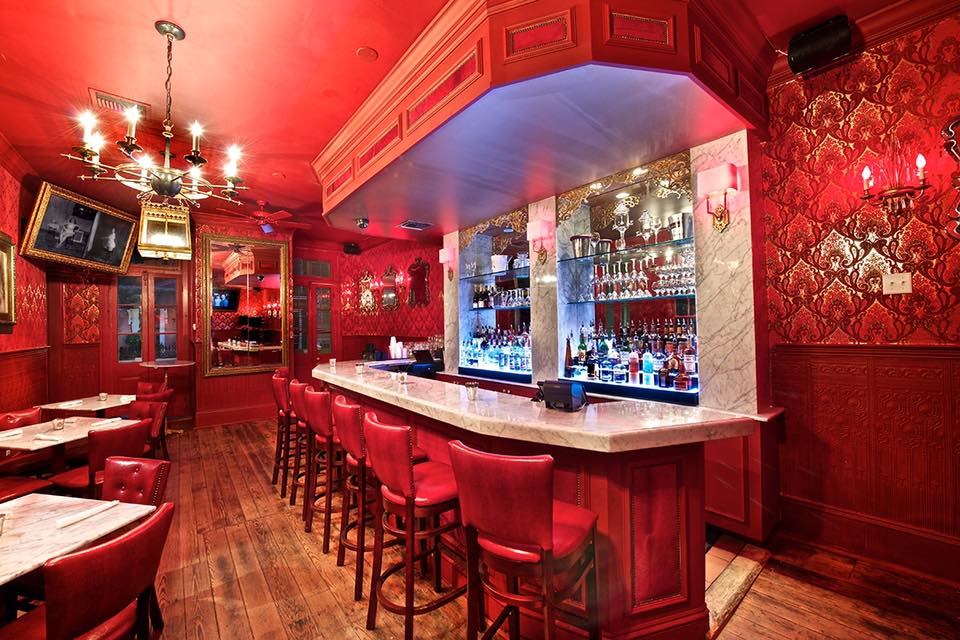 We all know Channing Tatum has more than just smooth moves up his sleeve. But did you know he also owns a restaurant in New Orleans?
"Styled after the famous red-light district bordellos and burlesque halls of New Orleans' Storyville era, Saints & Sinners is Tatum's tribute to the city's ribald, good-time reputation," the website reads. And anyone looking for a good time, great food, and authentic atmosphere will find it here.
Read more: 15 of the Worst Celebrity Chef Restaurants in America
Check out The Cheat Sheet on Facebook!