Every Money-Saving Trick You Need to Know Before Taking Your Next Cruise
Cruise lines are notorious for having a nickel-and-dime mentality. But that shouldn't stop you from setting sail on the high seas. With a little insider info and some money-saving tips, booking a cruise without breaking the bank is well within reach.
Before your next cruise, you'll want to keep these tricks in your back pocket. Follow them all, and you could end up saving some serious dough on your dream vacation at sea.
1. Book your own airfare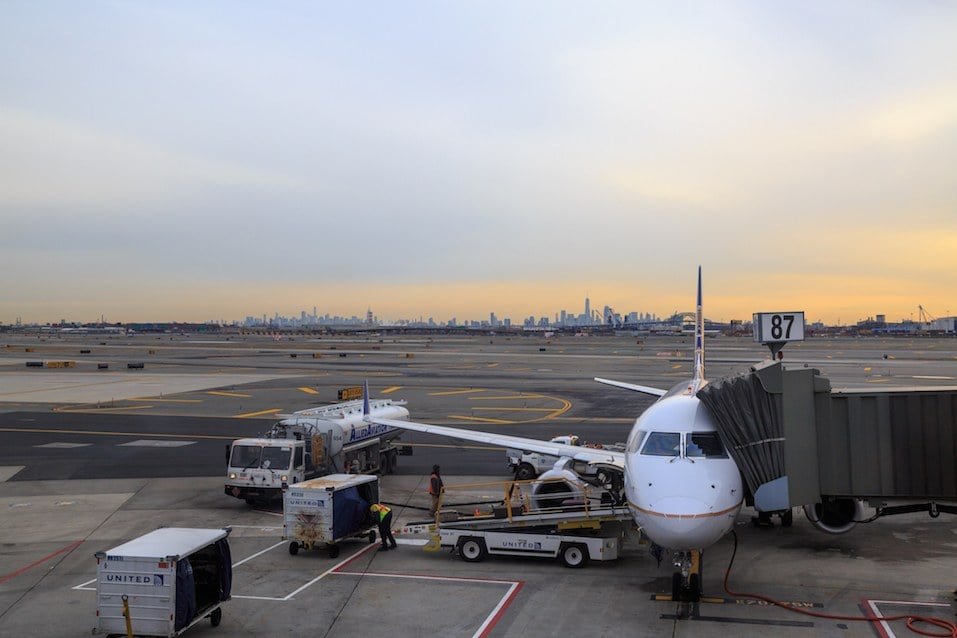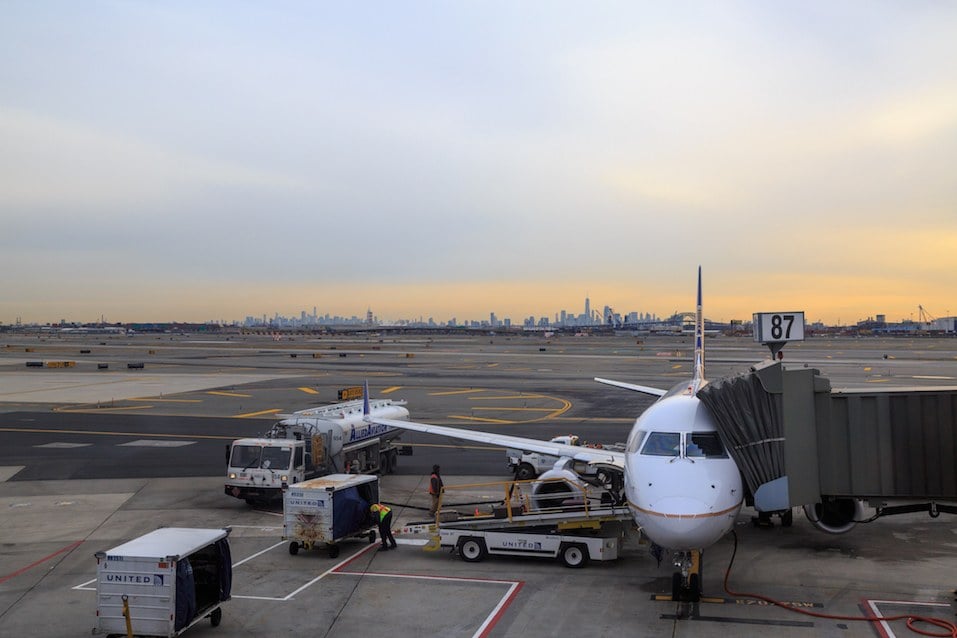 Generally speaking, things are cheaper if you do them yourself. You know exactly where every dollar is going, and you're the one in control. And the case is no different here.
When it comes to cruising, cruise lines have an infinite number of packages, offerings, and specials. And while these "deals" may be marketed as bundled savings, they often come with hidden fees. Are there some all-inclusive packages that wind up being cheaper than others? Sure, but it's typically more cost-effective to piecemeal your trip together on your own.
Next: You're better off blazing your own trail on this one.  
2. Be your own tour guide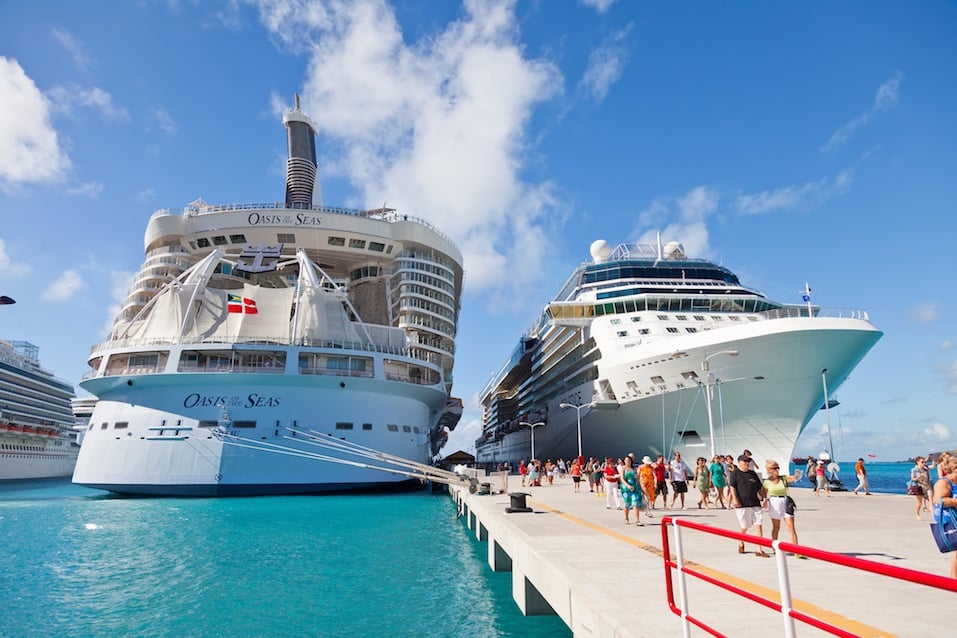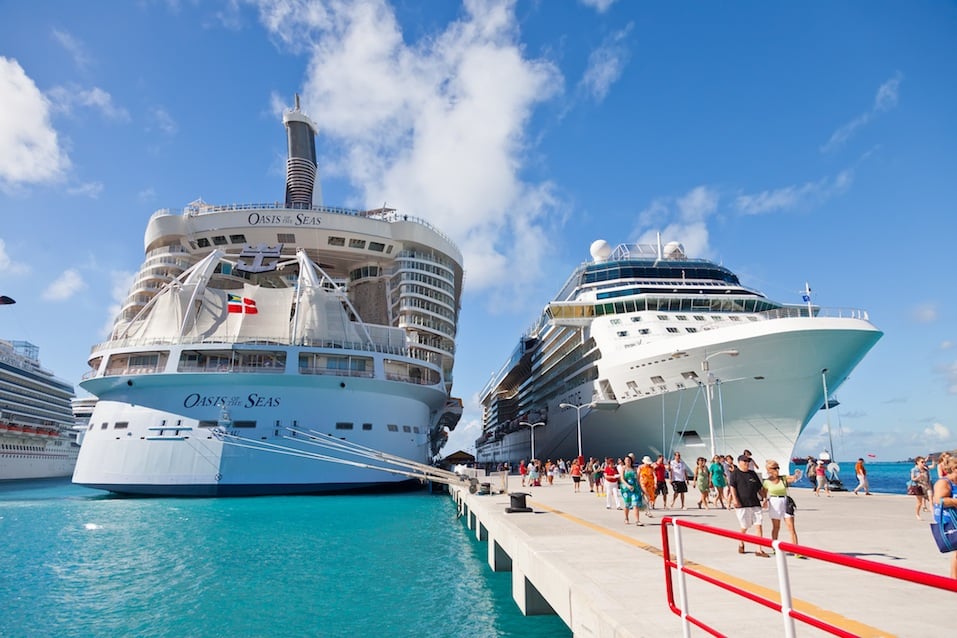 Buying a guide book will be cheaper than booking a shore excursion. Every. Single. Time.
Don't be afraid to be your own tour guide when the ship is at port. Aside from saving you money, exploring on your own will be much more fun than doing so with a group of other cruisers.
Next: If you like options, here's a tip for you. 
3. Buy meals ahead of time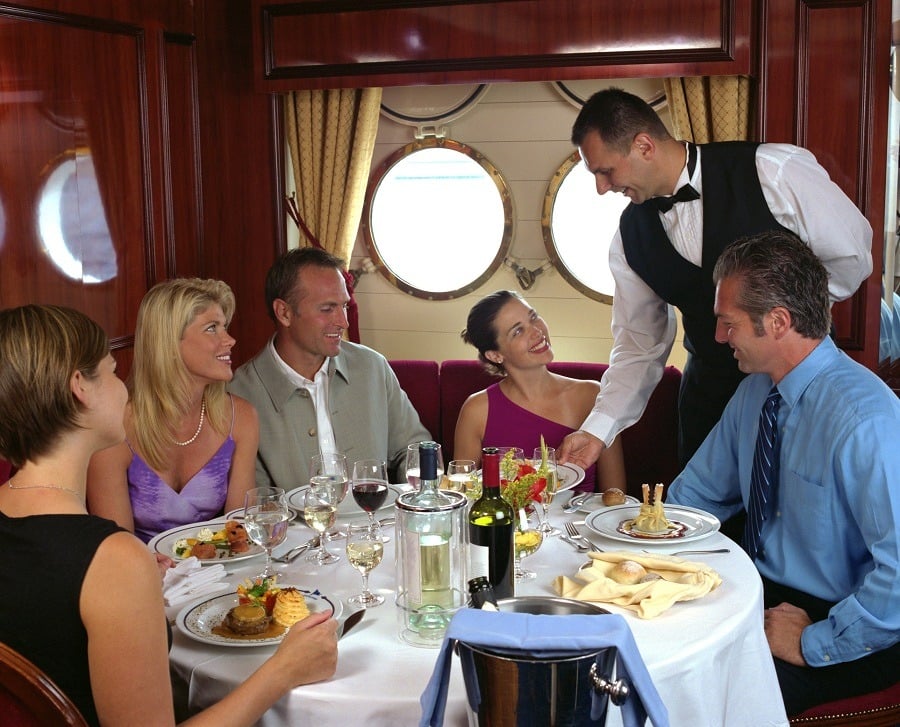 When most people think of cruises, they think of those all-you-can-eat buffets and jam-packed pizza parlors. But there's more to the culinary scene than that.
If you prefer to escape the masses while dining at sea, cruise ships have plenty of other options. But heed caution, because these options typically aren't included. If that's the case, your best bet is to research dining packages ahead of time. You may end up saving money if you book your reservations in advance, rather than waiting until you're on board.
Next: Don't wait until you're already on the ship. 
4. Purchase spa services in advance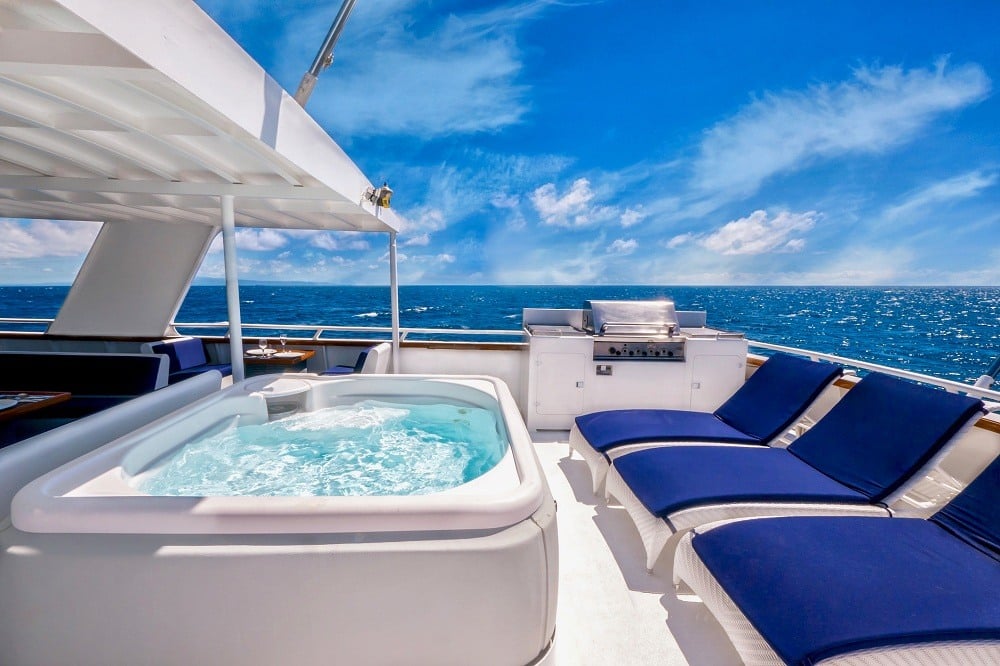 Are you noticing a trend yet? Book in advance, and keep your money where it belongs — in your wallet.
Spas are big business on cruise ships, so don't expect to get any sort of discount once you're on board. The trick is to check for deals on pre-purchased spa services. According to USA Today, you could wind up saving as much as 25% when you book in advance.
Next: If you're a loyal cruiser, you may already know this secret. 
5. Book your next cruise before you leave the ship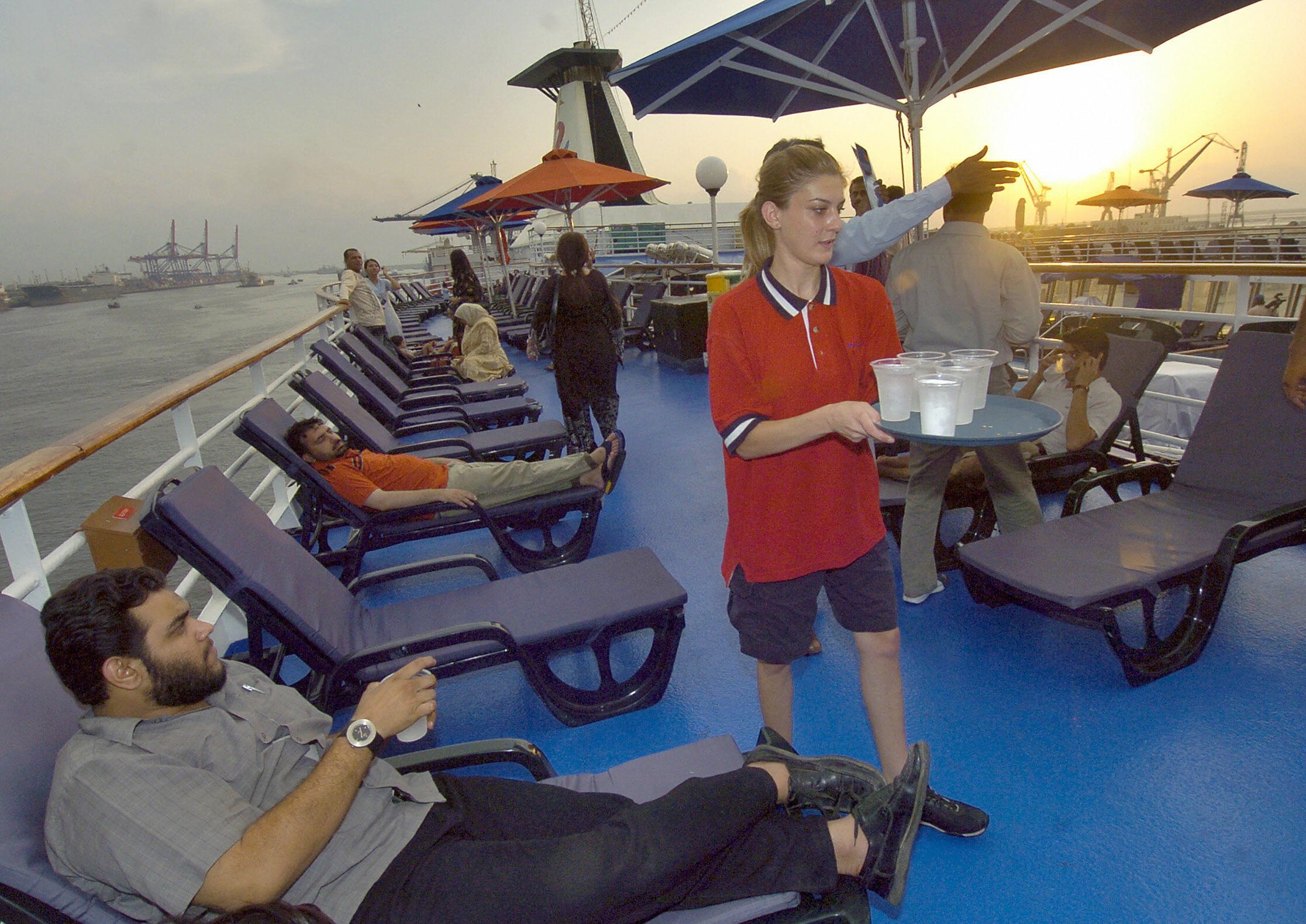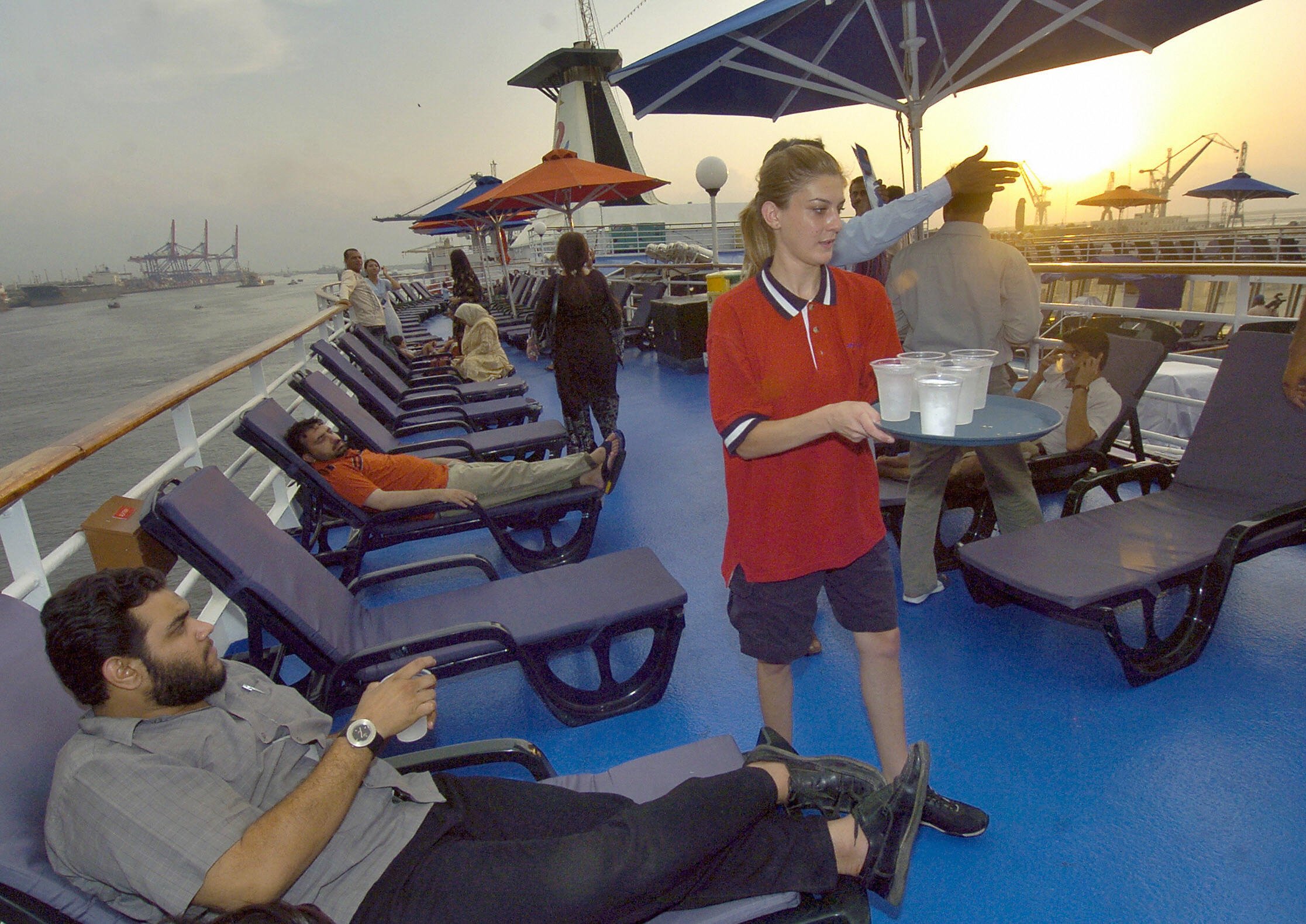 How much do you love to cruise? If the answer is "once a year," then this tip should come in handy.
"Lock in extra low rates by booking a future cruise while still on board the ship," USA Today recommends. "Cruise lines offer some of their best rates to travelers already at sea, and booking a trip with the onboard booker can also net you more credits for your next trip."
Next: Think before you pack. 
6. Bring your own wine and soft drinks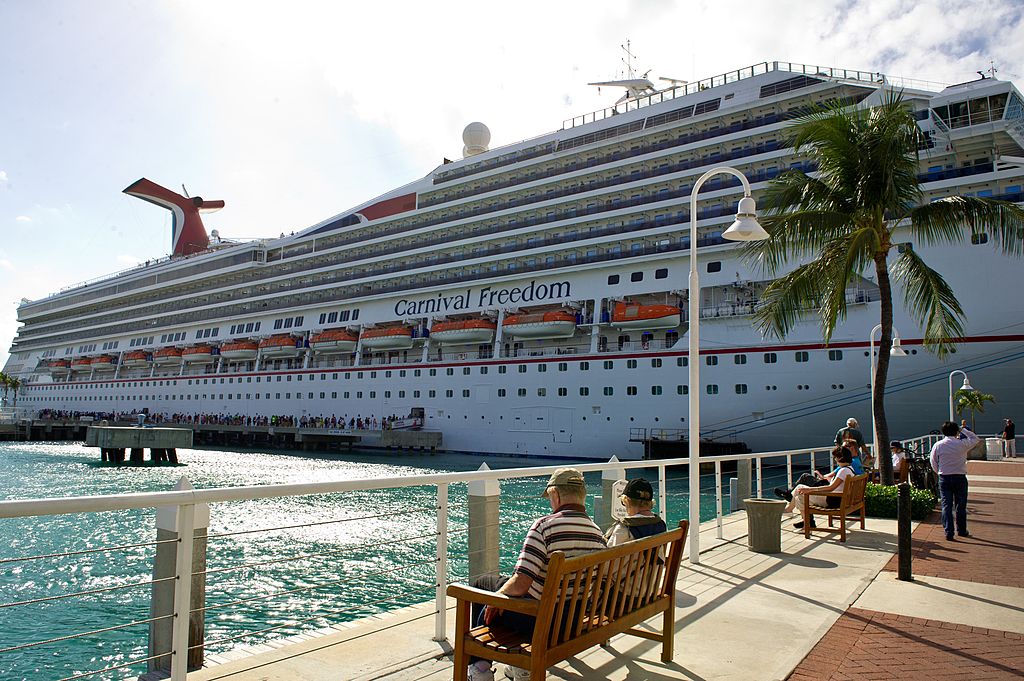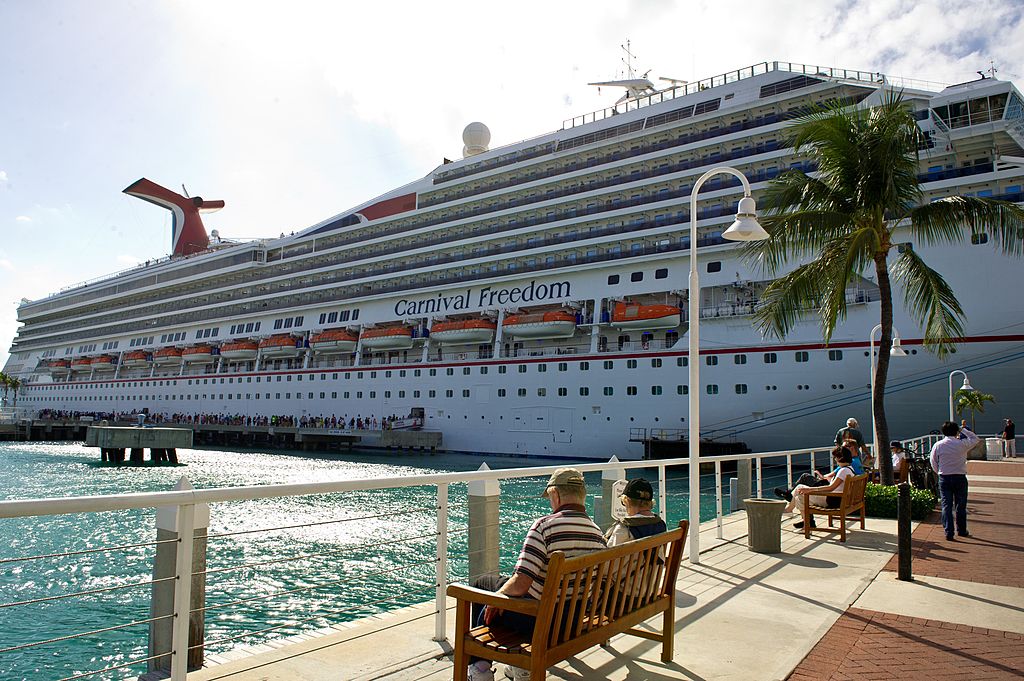 Most cruise lines allow passengers to bring soda, juices, and mixers on board. And the case for alcohol? Yeah, we thought you'd be curious about that.
Turns out, some cruise lines also allow you to bring a very limited amount of booze on board. Carnival, for instance, limits guests to one bottle of wine or champagne during embarkation. We'll leave the number of how many nips will fit in your carry-on up to you.
Next: Feel free to unplug during your vacation.  
7. Skip the Wi-Fi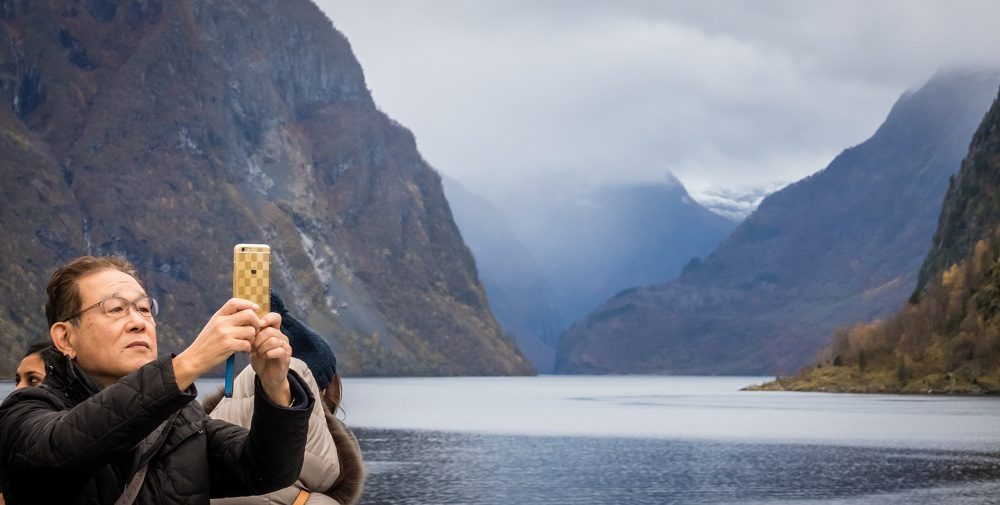 You are on vacation, after all! So, unless you're planning on striking business deals from the middle of the ocean, do yourself a favor and unplug during our trip.
Onboard Wi-Fi is typically a pay-per-minute type of deal. It's super pricey often often very slow.
Next: Port days don't have to be all about getting off the ship. 
8. Book your spa appointment during a port day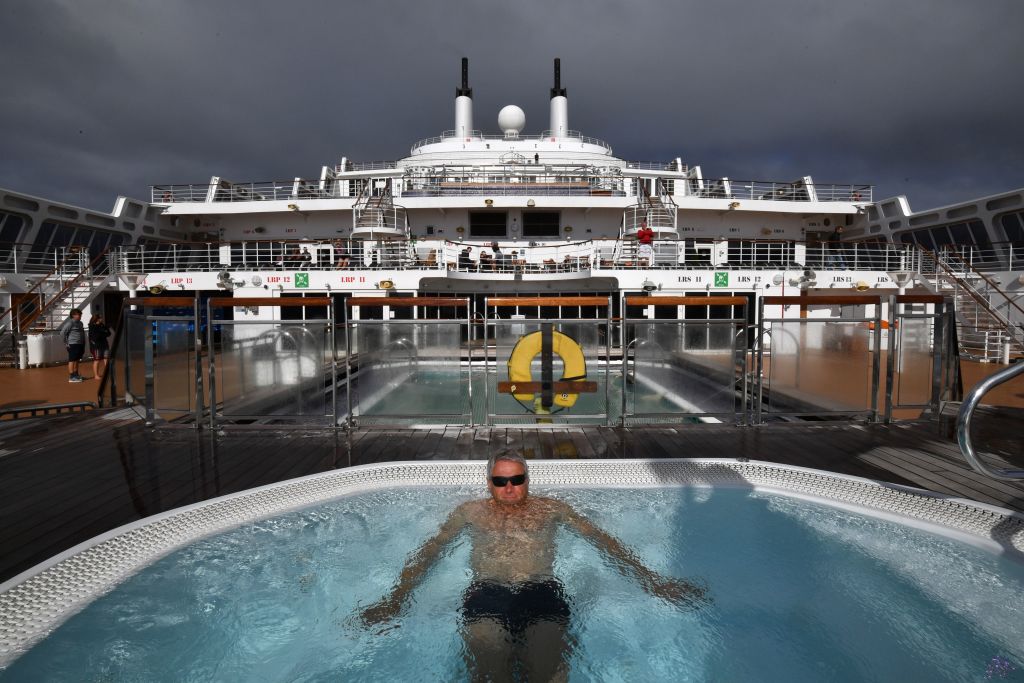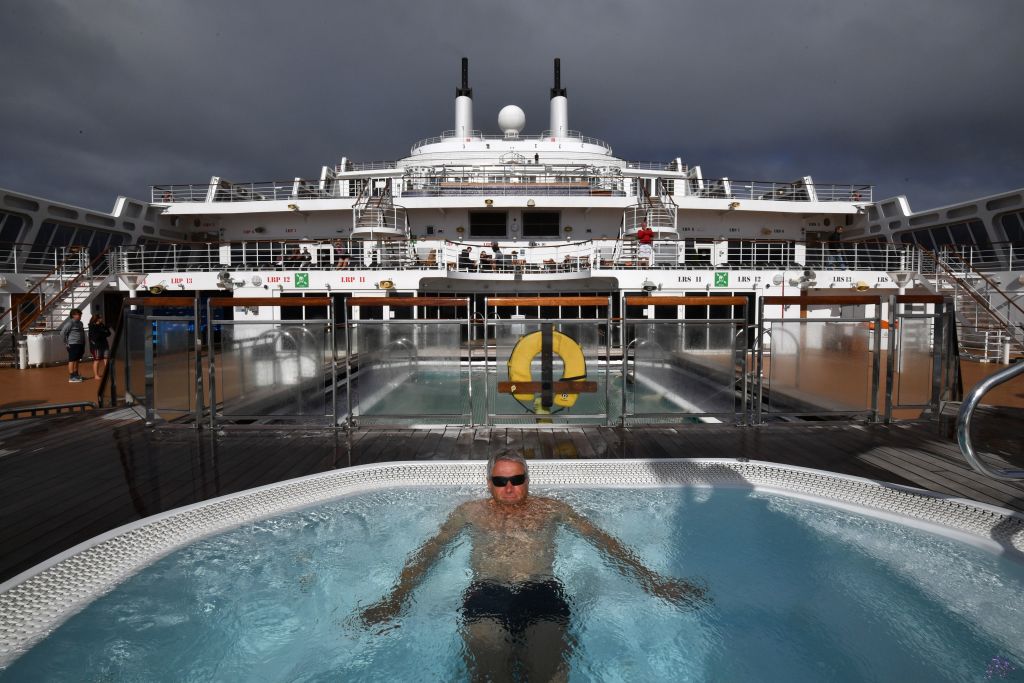 Here's one more tip for those who are professional spa-goers. And trust us, you're going to want to heed this advice.
"Most of the time, prices for onboard spa treatments such as massages and facials rival what you'd pay at luxury resorts on land," Cruiseline.com says. "The exception: embarkation and port days, when rates can drop by as much as 30 percent."
Next: Pack your day bag to the brim. 
9. Stock up on to-go items at the buffet before you leave for shore excursions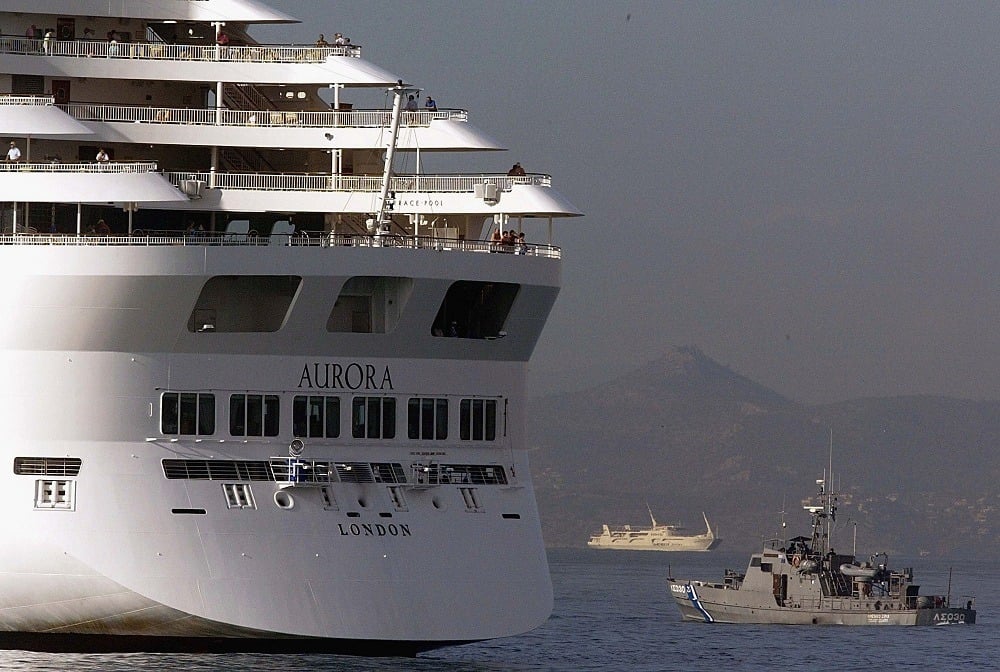 Another way to save money when the ship is docked? Stock up on items from the buffet to take with you. But oh, you were hoping to get some local grub, were you? Well, you can still do that. But it's always nice to have a back-up plan.
Even if you're on the hunt for the most authentic street food you can find, the reality is, any eatery located next to a cruise ship dock is going to be pricey, so be prepared with a stash of free food from the ship.
Next: Nobody likes to be wasteful. 
10. Ask your server to cork your unfinished bottle of wine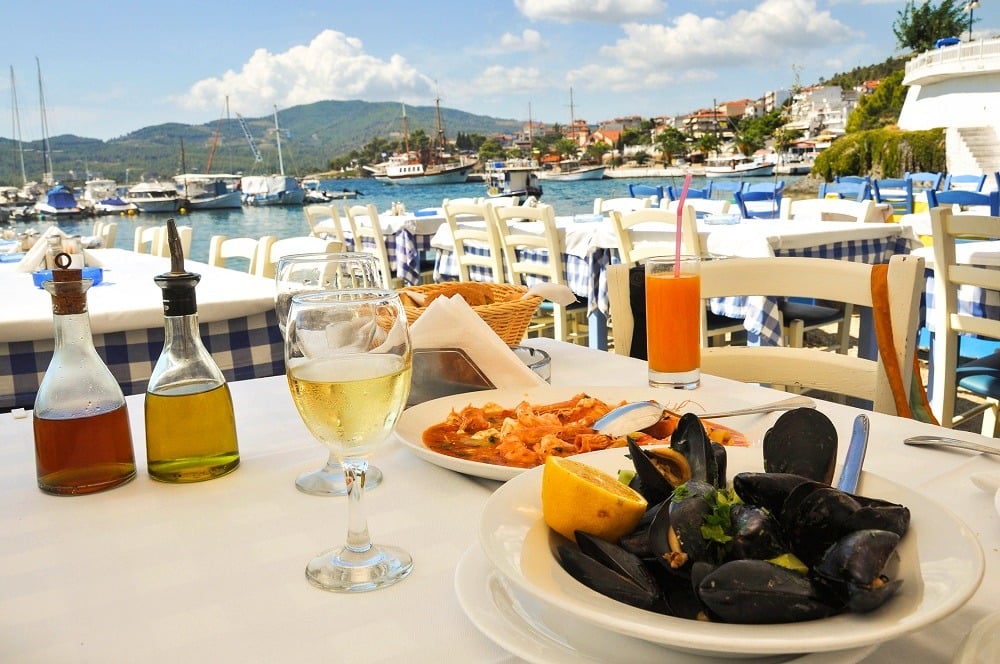 Buying a bottle of wine at dinner is definitely the move if your group likes their vino. But it can also be a money-stealing trap if you're not careful.
Avoid letting a single drop of wine go to waste by asking your server to cork the bottle and save it for the next night. After all, you're not going anywhere, and your wine shouldn't, either. Most cruise lines will keep half-full bottles in the back with the customer's name on it.
Next: If you're planning on drinking a lot … 
11. Get an all-inclusive alcohol package in advance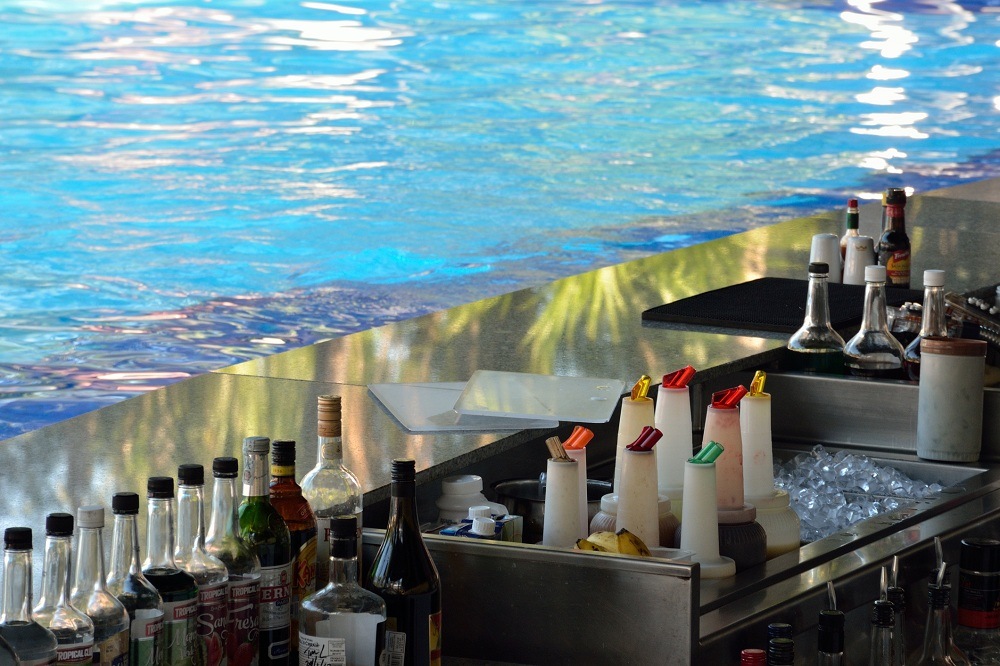 If you're not going to sneak a bunch of booze on board — and we definitely don't recommend it — but you'd like to drink, then this is an option worth considering. Just be sure to read the fine print while doing your research.
Make sure the package is worth the price, and don't be fooled by additional fees.
Next: How many pairs of underwear will you be needing? 
12. Do your own laundry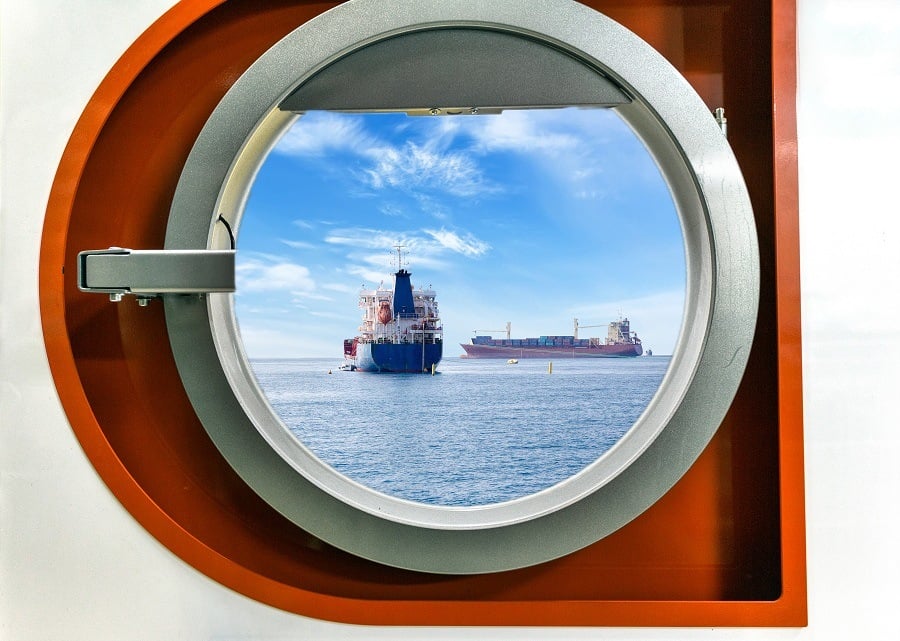 Anyone who's taken a cruise longer than a couple of days can attest to the laundry conundrum. Do I pack an enormous suitcase so I have an outfit for every day? Or do I pack light to avoid airline baggage fees? Well, there's one solution you may not have considered in the past.
Forget having your laundry done by crew members, because it'll definitely cost you. The other option is the onboard laundromat. Or, better yet, just pack your own mini bottle of detergent, and hand-wash your items in your cabin.
Next: Don't get too excited. 
13. Check before you tip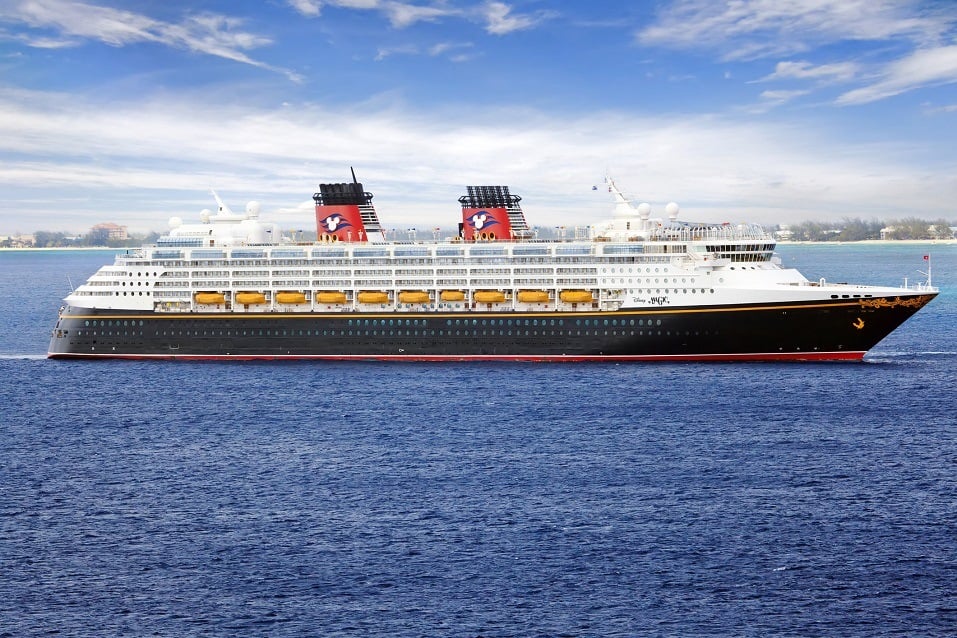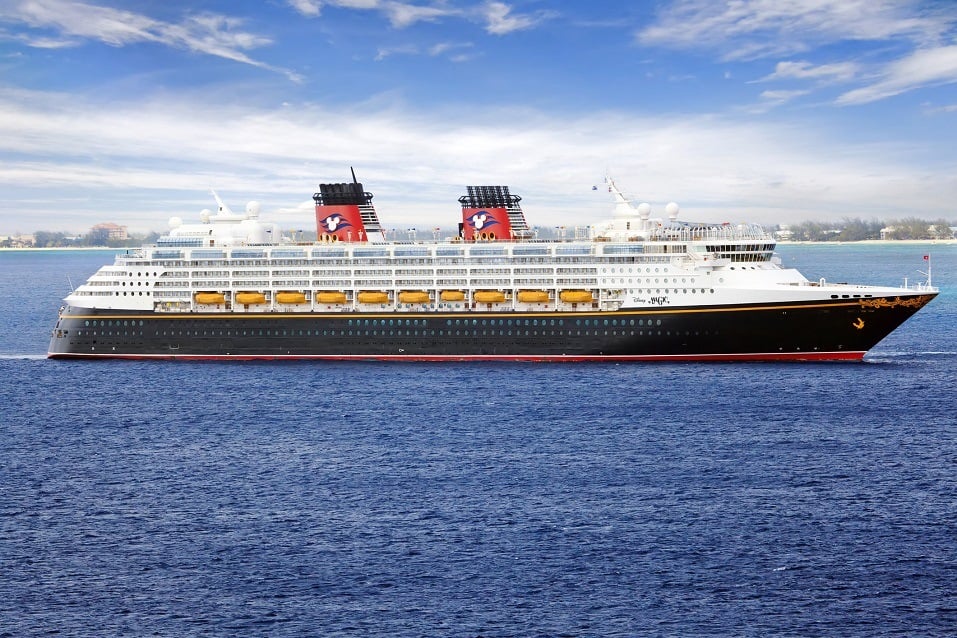 No, we're not suggesting you don't tip the crew. They work hard and deserve all the love they can get. What we are suggesting, though, is keeping a watchful eye on the situation. Rather than being overly generous from the get-go, check to see if gratuity is automatically included.
"These days, most cruise lines add to your cruise bill an auto-gratuity or service fee that covers your cabin steward and dining staff," Cruise Critic says. "Bar bills often have a 15 or 18 percent gratuity included, as do many spa and fitness charges."
Next: Free drinks? Maybe. 
14. Seek out the free alcohol deals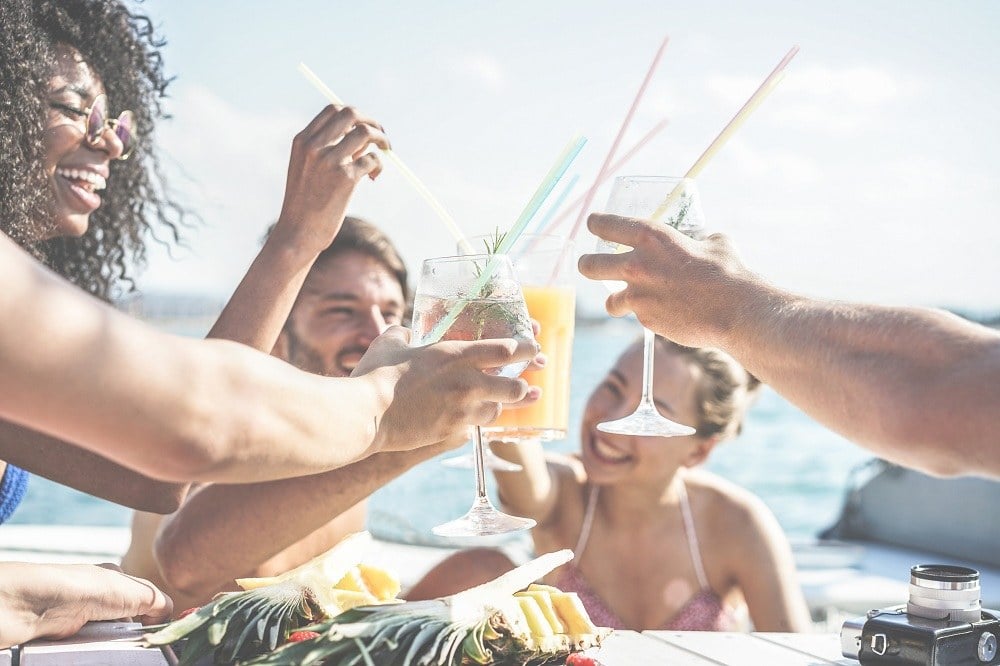 We've already covered the fact that cruise ships aren't willing to dole out freebies. And it's not likely you'll be able to dodge tourist-style mark-ups at the pool bar. We do, however, have one pro tip on the issue.
Attend an art lecture or a special party, for instance, and you could score a free glass of champs. Will this little trick keep you well-lubricated all cruise long? Probably not, but it could come in handy a couple nights you're there.
Next: There are options, people.  
15. Forgo the cruise, and take a different trip instead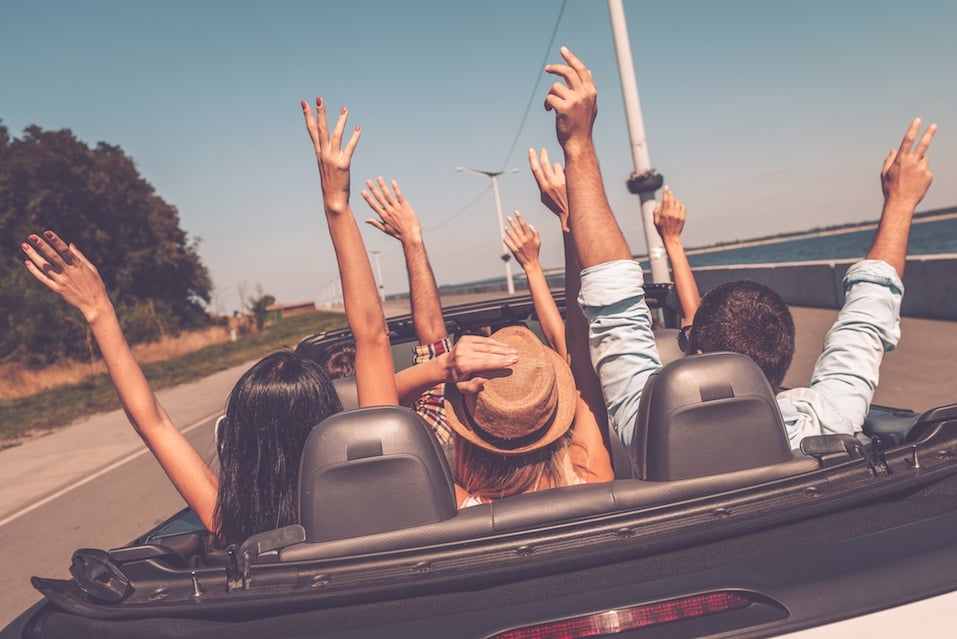 We realize this sounds sarcastic, but we had to. After all, the world is full of incredible experiences to be had, so take advantage.
If you do opt for a cruise, we hope you take full advantage of our helpful money-saving tricks. Opt for a different route, on the other hand, and you'll avoid the entire possibility of wasting a dime on a cruise ever again! Semantics.
Read more: The Most Amazing Things You Never Knew You Could Do on a Cruise