Every Time Roseanne Barr Caused Controversy Over Her Political Views
When it comes to politics, Roseanne Barr is all over the place. One minute she's running for the leader of the Green Party and the next she's accusing a shooting survivor of being a Nazi (page 8). That said, given ABC's reason for canceling the upcoming second season of Roseanne, it looks like she's finally gone too far.
Ahead, we take a look at every time Roseanne caused controversy over her political views, including the one that cost her Season 2 of her hit sitcom reboot (page 7)
She once ran for president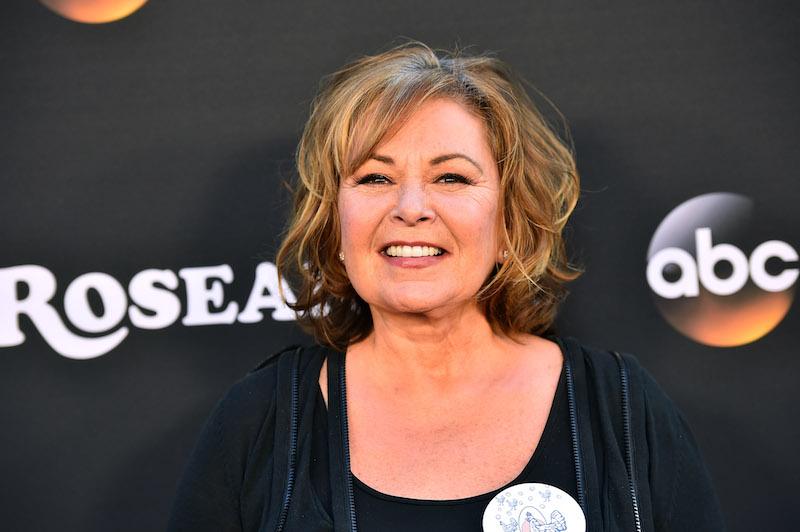 Who could forget Roseanne's run for president? In 2012, she ran in a four-way race to represent the Green Party. However, failure to secure enough votes cost her the party nomination.
Roseanne used Twitter to gain votes long before Donald Trump. In an interview on Jimmy Kimmel Live!, the comedian confessed to running her entire campaign on Twitter.
Next: She didn't handle her loss well.
She was used transphobic language to criticize Jill Stein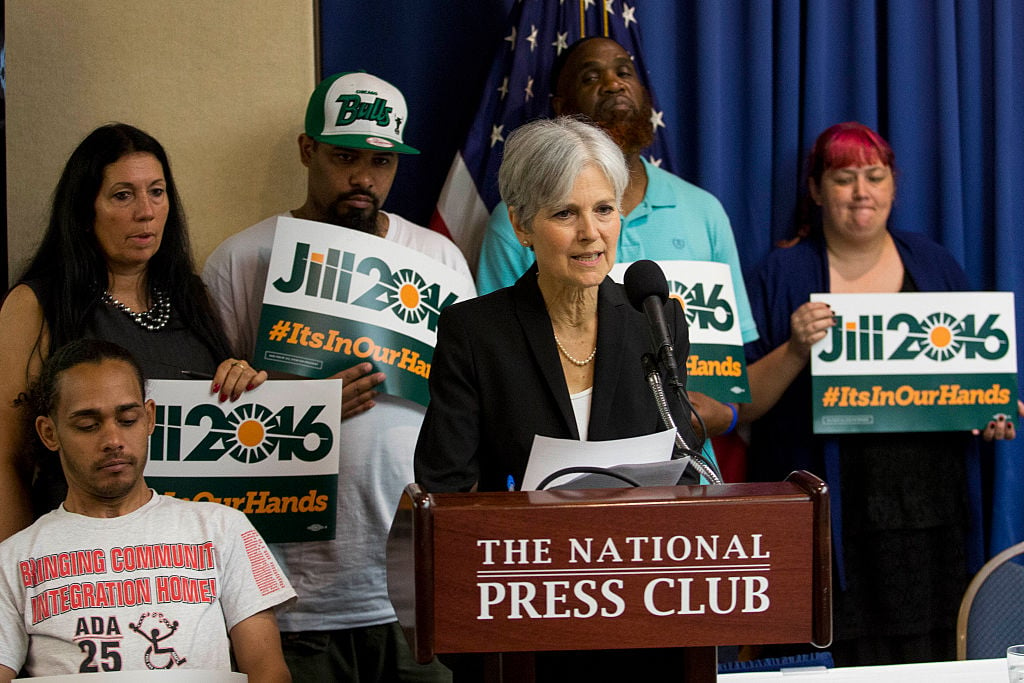 After losing the Green Party nomination, Roseanne went on to criticize her opponent via Twitter. Some of the comments towards the presidential candidate came off as transphobic and Roseanne received a lot of backlash for it.
Unfortunately, those comments were only the beginning of her offensive tweets.
Next: Can you believe she said this?
She also ran for Prime Minister of Israel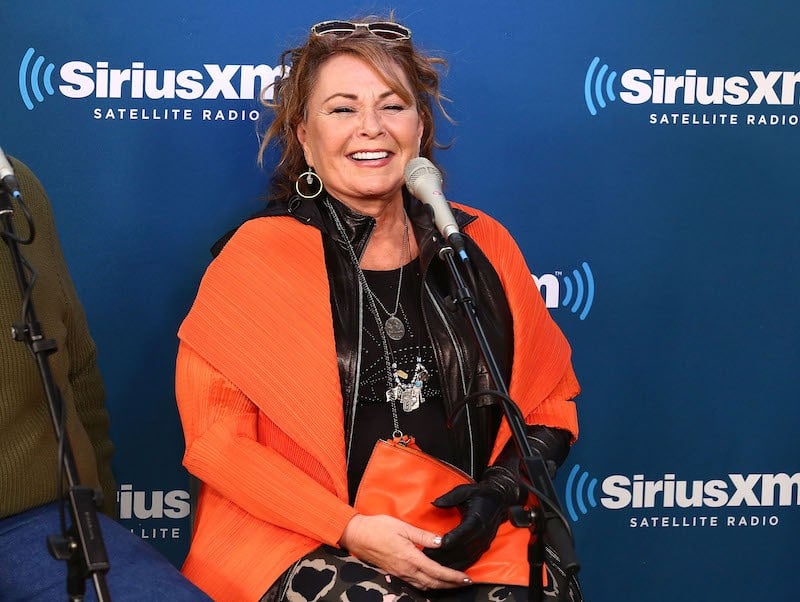 During her run for President of the United States, Roseanne also announced her run for Prime Minister of Israel. In an interview with Forward, Roseanne was asked why she was running for office in both countries. Her response? "There's no way for those two countries to act independently. Quite bluntly I'm running to save them from corrupt males before they get the places blown up."
Next: Many saw this as disrespectful to the United States.
She spit after singing the National anthem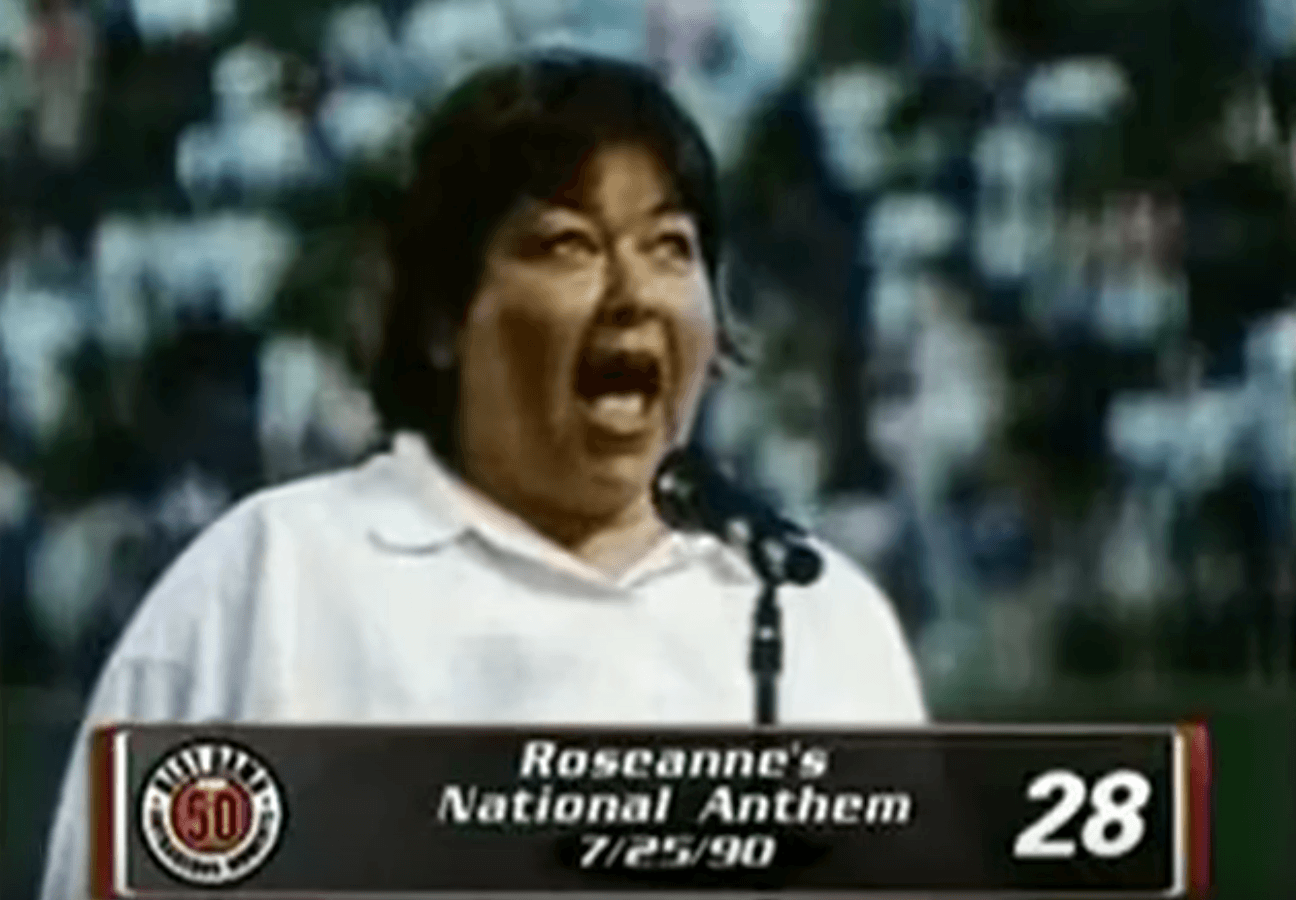 Roseanne was causing controversy long before her 2012 presidential run. Case in point: In 1990, the comedian was asked to sing the national anthem at a San Diego Padres and Cincinnati Reds baseball game. Following her performance, she thought it was a good idea to grab her crotch and spit. This was viewed as disrespectful to many and Roseanne did not issue an apology.
Next: Roseanne says she doesn't regret doing this offensive photo shoot.
She posed as Hitler for a photo shoot
In 2009, Roseanne found herself faced with another mishap after she posed as Nazi leader Adolf Hitler for Jewish culture magazine, Heeb. The comedian reportedly requested to wear the ensemble and posed with a pan of burnt gingerbread men in reference to the article title "That Oven Feelin."
Rather than apologize, Roseanne took to her blog to defend the photos, stating "Hitler thought he was being really manly 'cleaning Germany up' by burning people in ovens. I was making fun of him, not his victims."
Next: She accused Hillary Clinton of this.
She accused Hillary Clinton of child trafficking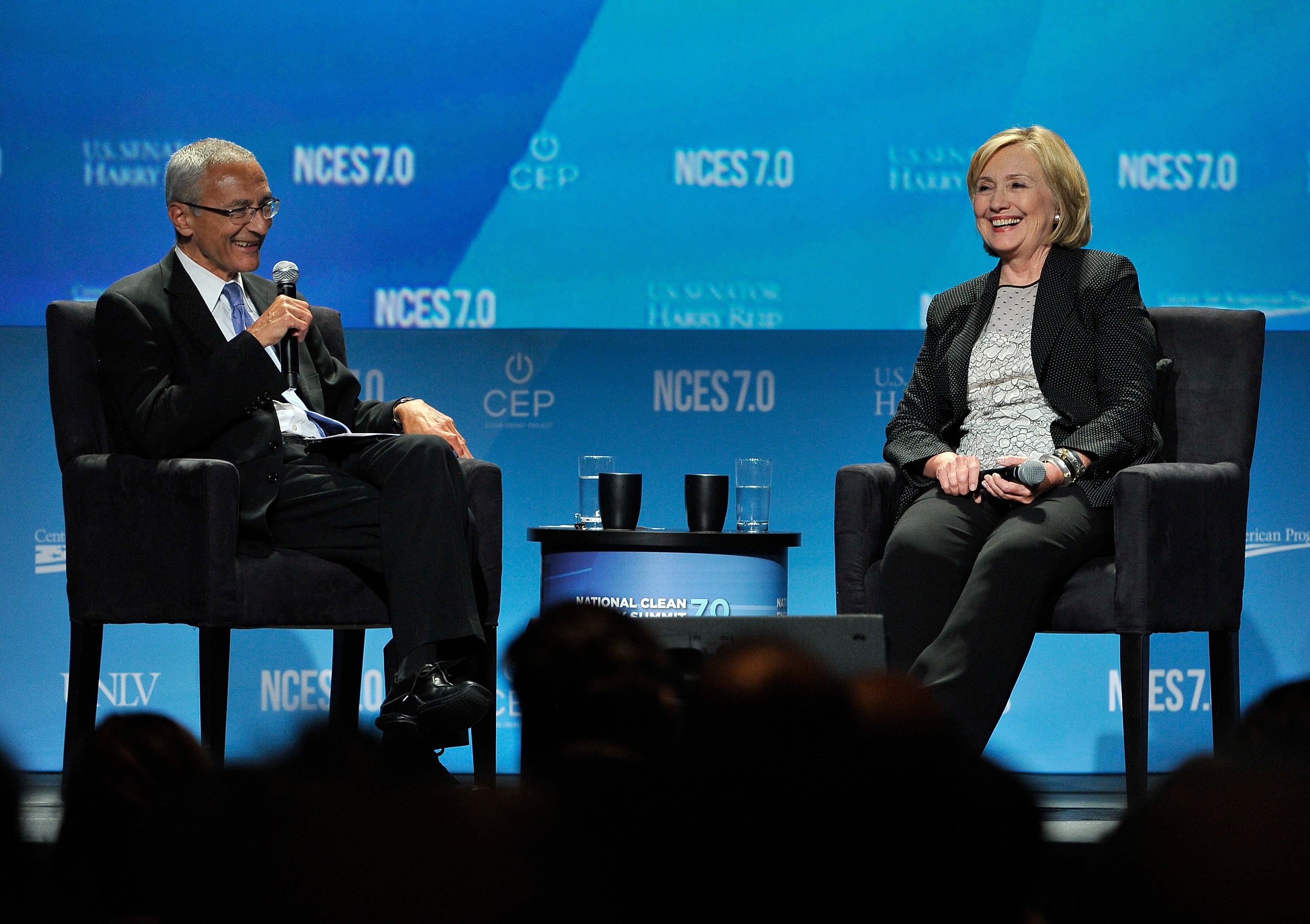 While she wasn't the one who started the accusations, she certainly added fuel to the fire. The comedian has tweeted a handful of links promoting the "Pizzagate" conspiracy theory that states Hillary Clinton and her former campaign Chair, John Podesta used a Washington pizzeria as a home base for their child trafficking ring.
The conspiracy theory had been debunked countless times, but that didn't stop Roseanne from egging theorists on.
Next: The controversy that cost her Roseanne Season 2.
She made racially-charged comments about Valerie Jarrett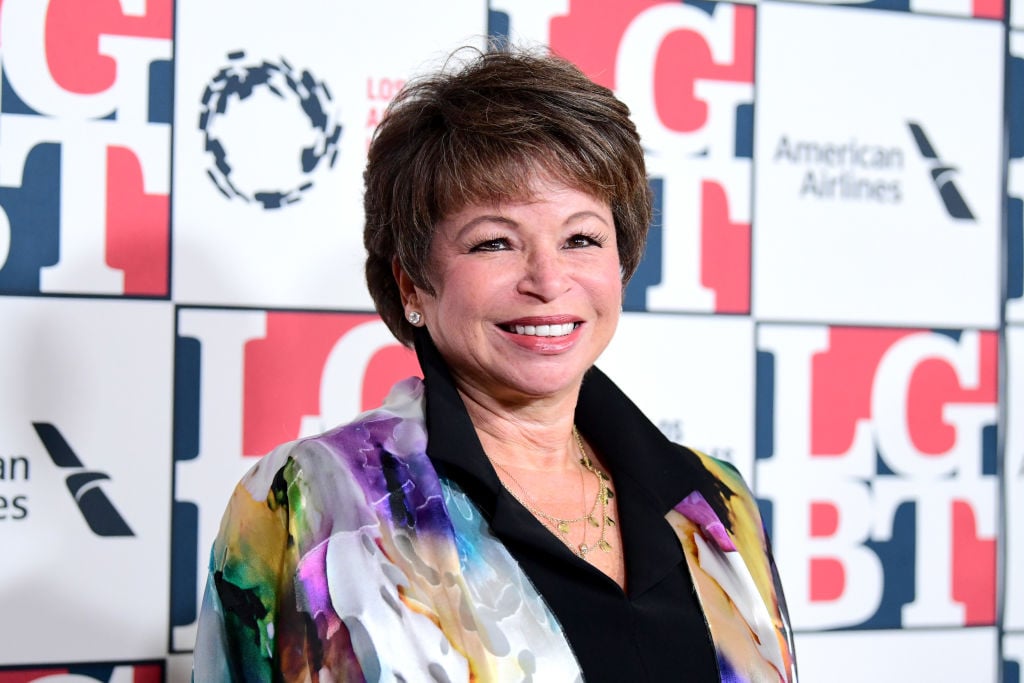 Despite getting away with a decade-long run of inappropriate tweets, Roseanne's poor internet behavior finally got the best of her. After posting a racially-charged tweet about Obama administration advisor Valerie Jarrett — to which she wrote, "Muslim brotherhood & planet of the apes had a baby=vj" — Channing Dungey, President of ABC Entertainment, canceled the Season 2 of the Roseanne reboot.
Next: Can you believe Roseanne said this?
She falsely accused a Parkland shooting survivor of giving the Nazi salute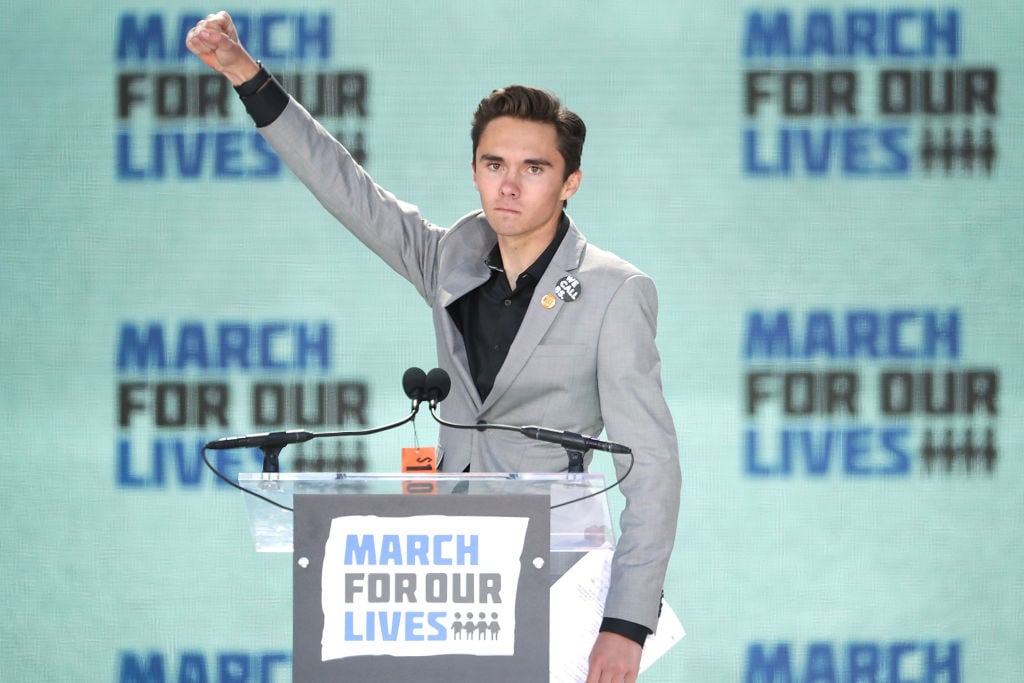 Prior to the comments about Valerie Jarrett, Roseanne was in hot water for an offensive tweet regarding a photo of Parkland shooting survivor David Hogg raising his fist at a March for Our Lives rally. The tweet in question? A response to an alleged David Hogg conspiracy theorist that read "NAZI SALUTE."
Following the mishap, Roseanne deleted the tweet and said the photo was doctored.
Check out The Cheat Sheet on Facebook!