Every Time Trump Has Disrespected the Military
President Donald Trump celebrated Memorial Day by recognizing — who else? — himself, above all the fallen soldiers the holiday really commemorates. And this also does not represent the first time the president has disrespected the military. Even before he took office, Trump insulted military heroes over and over again. His own actions also speak even louder than words (page 16).
1. The tweet heard 'round the world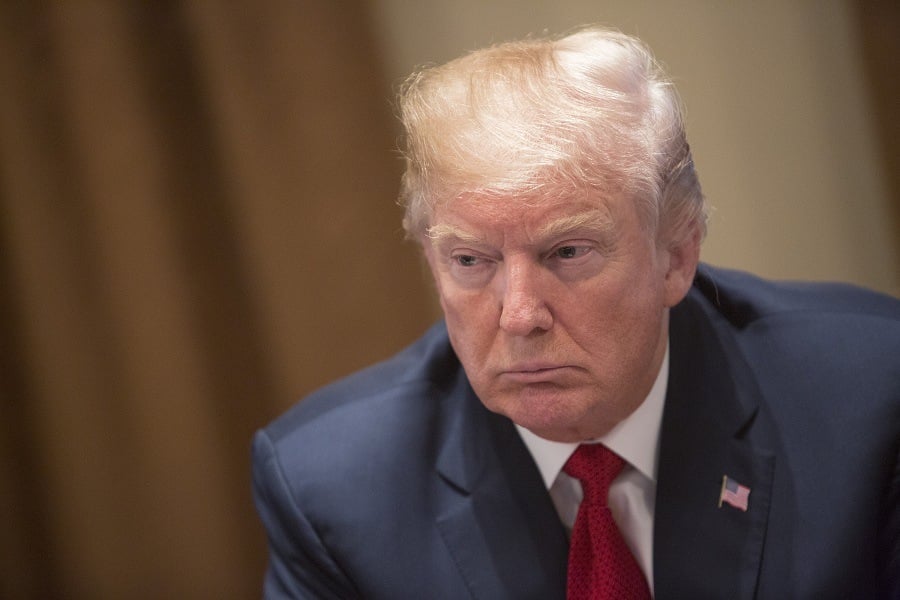 "Happy Memorial Day! Those who died for our great country would be very happy and proud at how well our country is doing today. Best economy in decades, lowest unemployment numbers for Blacks and Hispanics EVER (& women in 18years), rebuilding our Military and so much more. Nice!" Trump tweeted on May 28. The tweet also struck some as self-serving.
"This is one of the most inappropriate, ignorant and tone-deaf things our Commander-in-Chief could have said on a day like today," tweeted John Kirby.
Next: The president also requested the following self-congratulatory display.
2. He wants to spend defense dollars on a parade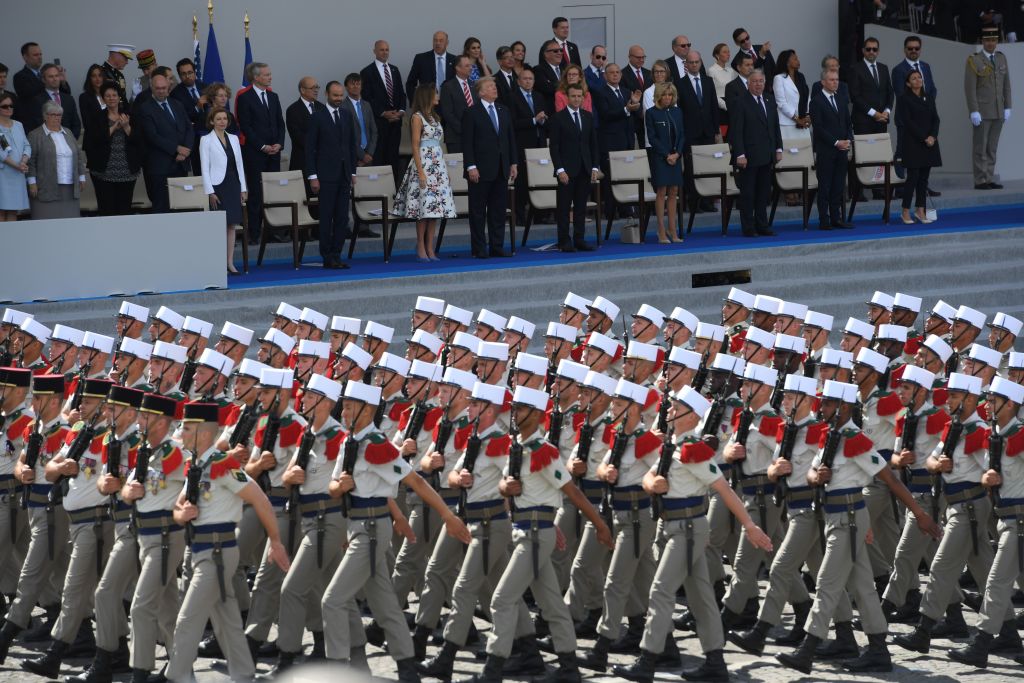 When traveling Europe in 2017, Trump watched the annual Bastille Day military parade in Paris. He then decided that America could do it bigger and better, ordering up his own. The White House estimates that the parade, tentatively scheduled for Veterans Day, could cost $10- $30 million. A defense authorization bill currently going through Congress would fund the parade, according to The New York Times.
Next: Trump also insulted an American hero.
3. The president doesn't like people who get captured
Appearing at the Family Leadership Summit in 2016, Trump took aim at Sen. John McCain, Politico reports. "He's not a war hero," Trump said. "He was a war hero because he was captured. I like people who weren't captured."
McCain, a former Navy pilot, spent about five-and-half years in a North Vietnamese prison known as the "Hanoi Hilton." He endured repeated torture and solitary confinement there, before his rescue. Many military and government officials subsequently rebuffed Trump for those remarks.
Next: He also sought a ban on the following group of servicemen and women.
4. He tried to bar transgender service members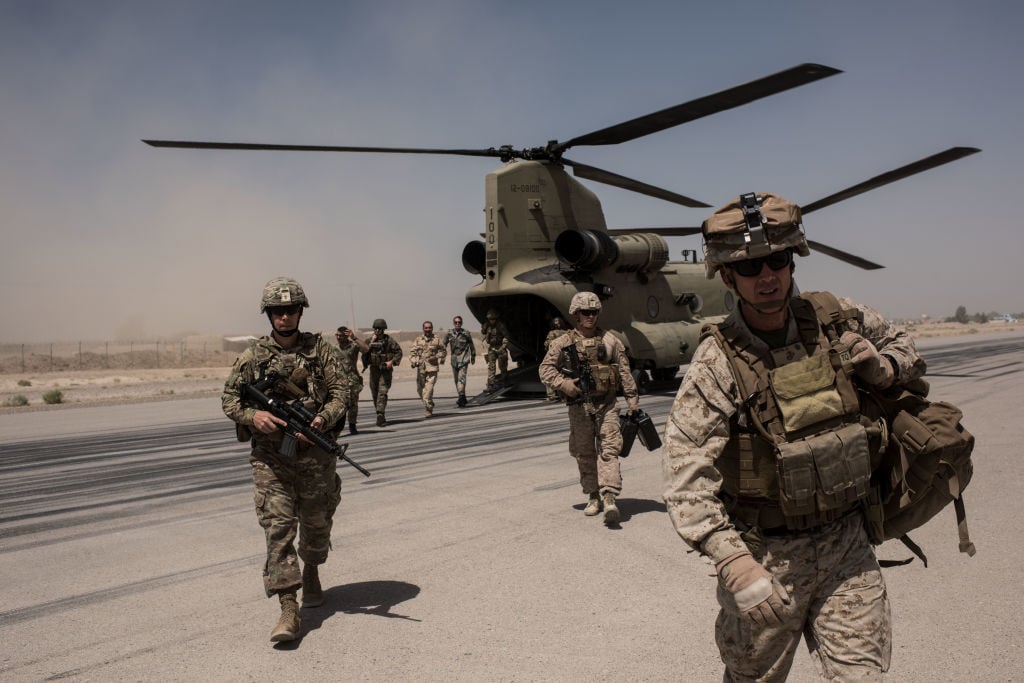 Trump wants to ban transgender people from serving in the military but not because of their record of service, Teen Vogue reports. The president suggested that the military "cannot be burdened with the tremendous medical costs and disruption that transgender in the military would entail."
In fact, gender-affirming procedures cost the Defense Department a 10th of what Viagra and other erectile dysfunction medications cost. Those procedures barely even register for the military budget.
Next: The following ban hurts the military, too.
5. Trump's prejudice also barred these service people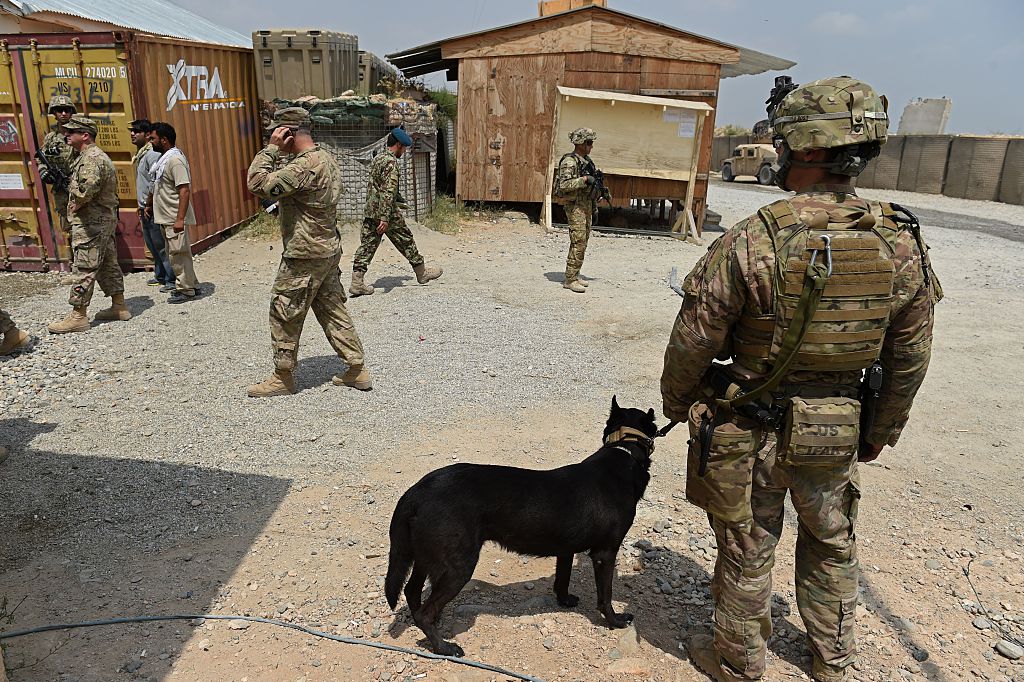 According to Rolling Stone, Trump's administration also banned non-citizen legal permanent residents from joining the Army Reserve. That practice dates back to the Revolutionary War. The new policy halts all enlistments involving green-card holders seeking to join the Army Reserve and National Guard. Green-card holders who want to become full-time soldiers remain eligible to enlist full-time.
"It looks like we're now afraid of foreigners in the military. And that means mission failure," said Margaret Stock, a retired Army officer who created an immigrant recruitment program. "If you're going to be deployed in more than 100 countries to fight a global war, you can't be afraid of foreigners."
Next: The president also made shocking comments about the following military member.
6. He fantasized about shooting an Army Sergeant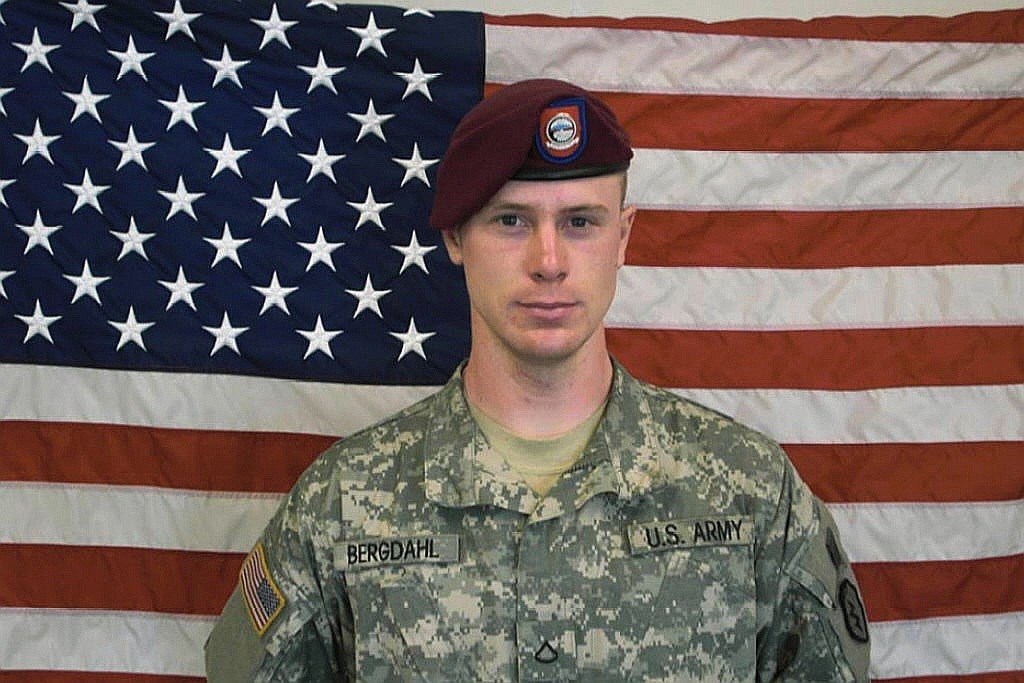 The Washington Post reports that Trump brought up Army Sgt. Bowe Bergdahl during a campaign stop in Massachusetts, expressing frustration with the soldier. Bergdahl faces charges of desertion for slipping away from his patrol base in Afghanistan in 2009.
"What do we do with Sergeant Bergdahl, 50 years ago?" Trump asked, after calling the soldier a "dirty, rotten traitor." He then shaped his hand like a pistol. "That's right," he said. "Boom. Boom! … he's gone. He's gone!" The army has actually only executed one person since the Civil War, during World War II 70 years ago.
Next: Promised military recognition has also not gone through.
7. Trump doesn't deliver on military charity donations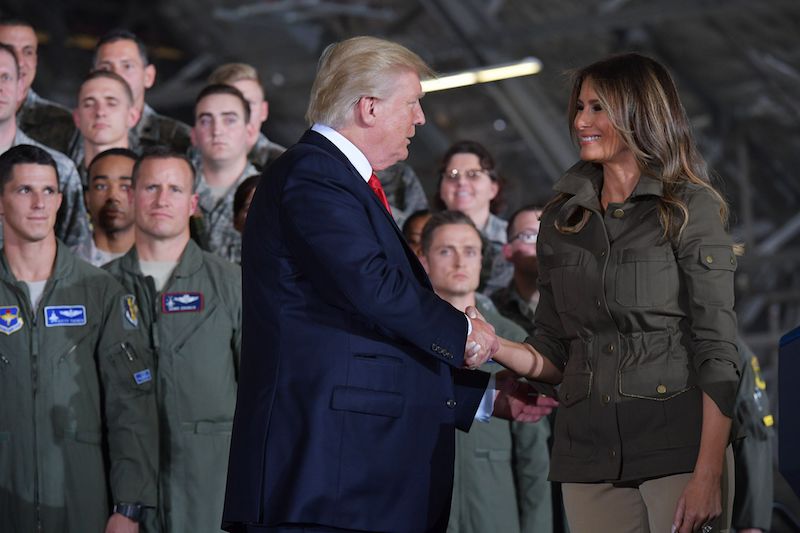 The president once promised to donate $250,000 to a charity helping Israeli soldiers and veterans. It never materialized. Donations also remain impossible to track, since he won't release his tax returns.
He also skipped a GOP primary debate to hold a televised fundraiser for veterans. In that broadcast, Trump pledged to donate to the cause. "Donald Trump gave $1 million," he said. The then-candidate only mailed the check after a reporter asked him point-blank when it would go out.
Next: The president also made light of the following mental health condition.
8. He insulted veterans with PTSD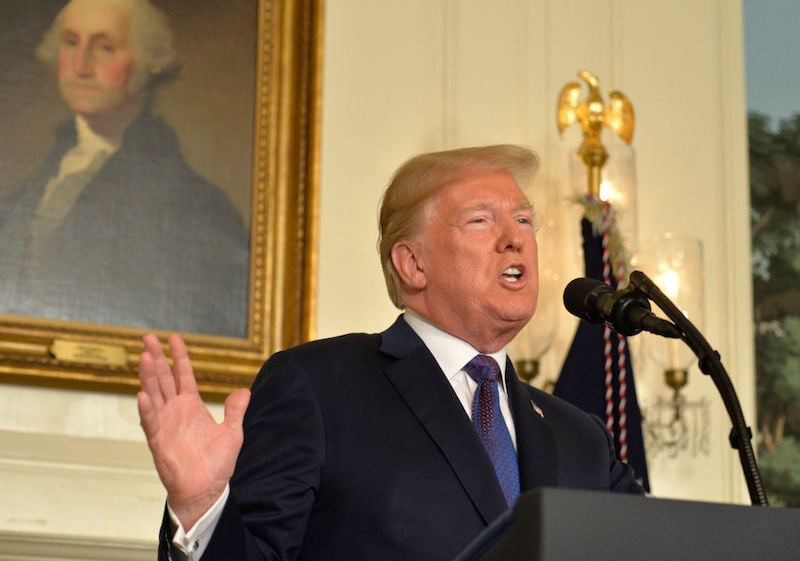 When speaking with the Retired American Warriors, Trump suggested veterans suffering from PTSD are not "strong" and "can't handle" the stresses of war, according to NBC News.
Jon Soltz, an Iraq War Veteran, said Trump's statements only perpetuate the stigma around mental health in the military. "The fact is, dealing with the mental wounds from war has nothing to do about someone's strength," Soltz said. "If Donald Trump took even three seconds trying to understand and respect our veterans, he'd understand that."
Next: Trump also takes every opportunity to try and control the military.
9. He tries to command officials without understanding their jobs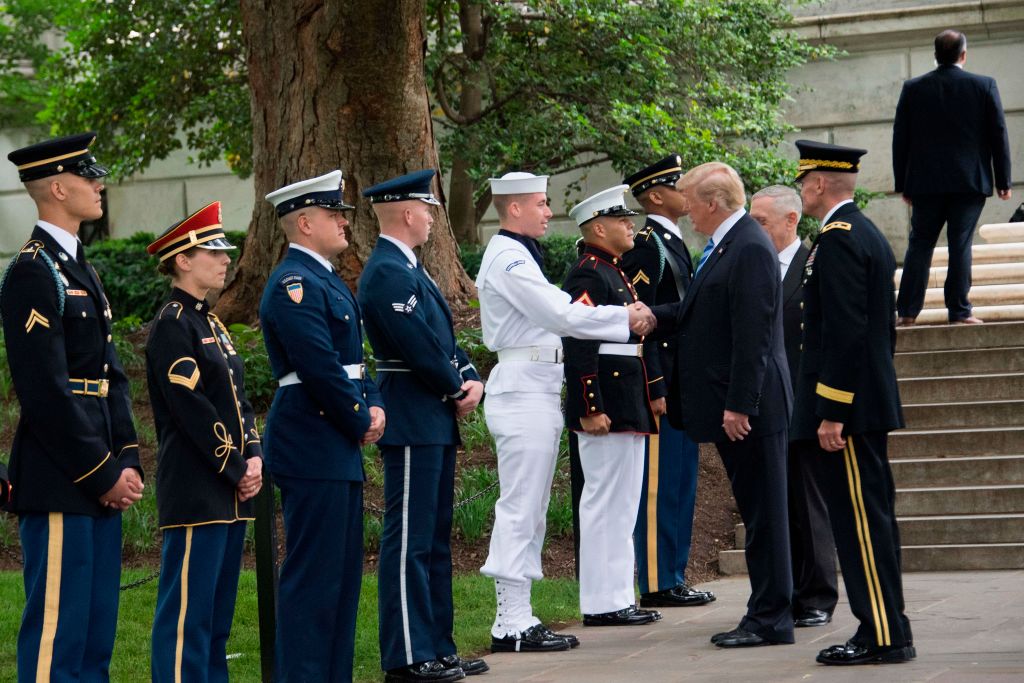 According to TIME, Trump publicly, bluntly dressed down his admirals and generals before a ceremonial dinner. "Moving forward, I also expect you to provide me with a broad range of military options … at a much faster pace," he said. "I know that government bureaucracy is slow, but I am depending on you to overcome the obstacles of bureaucracy."
Presidents do not usually rebuke their generals in front of the press, especially not in such vague terms. Some military members said it represents Trump's need for control, even with a lack of understanding about how military operations actually work.
Next: He also used this tender moment to criticize his predecessor.
10. He used slain soldiers to insult Barack Obama
Trump took 12 days to comment on four American soldiers killed during an ambush in Niger, according to CNN. He said he planned to call them later that week. But he also took the opportunity to say Obama refused to acknowledge the families.
Many politicians and Gold Star families alike subsequently called that claim patently false. Obama wrote letters and made calls to families of killed Americans, according to former officials. He also made regular visits to the Walter Reed National Military Medical Center. George W. Bush wrote letters to families of fallen soldiers, as well.
Next: Trump's response to slain soldiers actually gets worse.
11. He also made a Gold Star widow cry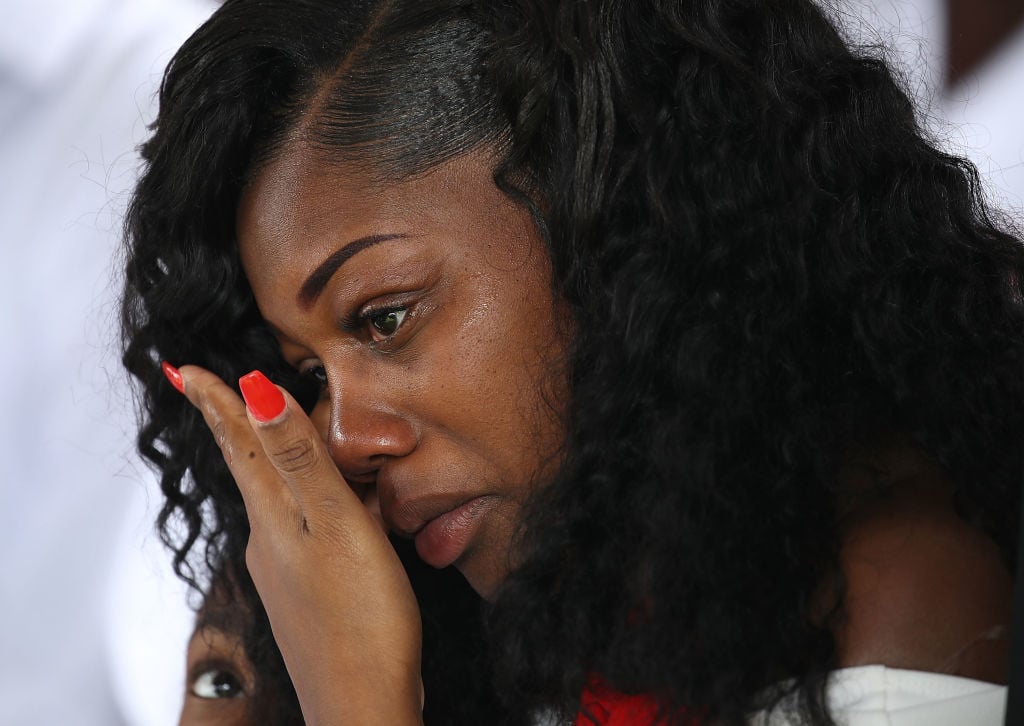 When Trump finally called, he told Sgt. La David Johnson's widow, Myeshia that her husband "knew what he signed up for." During the conversation, Trump didn't even use Johnson's name.
"She was crying the whole time, and when she hung up the phone, she looked at me and said, 'He didn't even remember his name.' That's the hurting part," Democratic congresswoman Fredericka Wilson told MSNBC, after overhearing the conversation. "He made her cry."
Next: And that was not the first time Trump insulted military families.
12. The president rarely contacted minority military families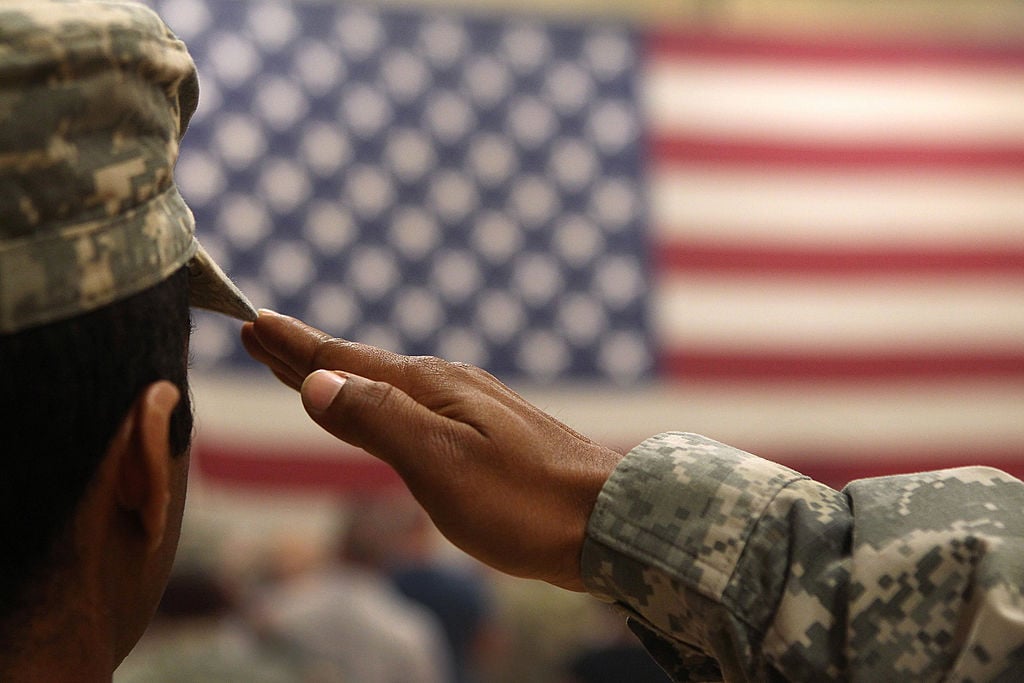 The families of other minority military men who died in service also said they didn't hear from the president. After Specialist Etienne J. Murphy, 22, died in Syria, his parents never received a call from Trump. His mother, Sheila, even wrote him to express the difficulty she faced with the death of her son.
After Sergeant Roshain E. Brooks, 30, died in an artillery blast in Iraq, his father wanted to talk to Trump. According to The New York Daily News, he said, "This guy is a liar. When I heard what he said, it got me so mad. I called my daughter and said, 'Can you teach me to tweet? I wanna tweet at Trump.' That's the only way to reach him."
Next: The following action during his campaign foreshadowed this attitude.
13. These parents got attacked by the now-president online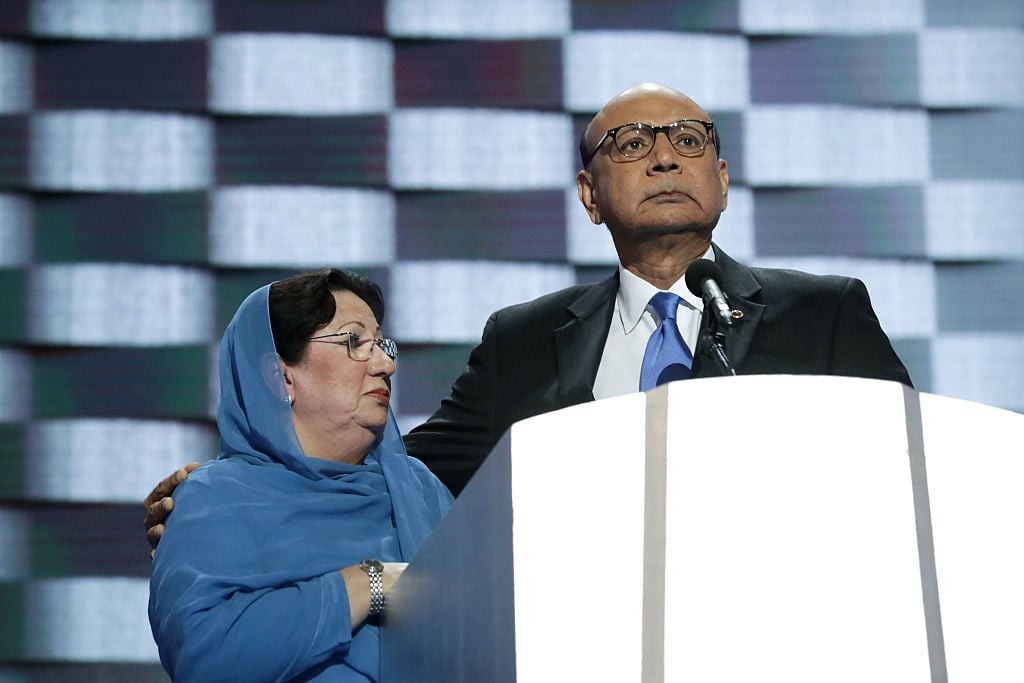 Army Captain Humayun Khan died in a suicide attack in Iraq in 2004 and received a Purple Heart and Bronze Star. His parents, Khizr and Ghazala Khan, came under fire from Trump on Twitter. They had previously spoken out against the now-president's attitude toward Muslims.
Trump compared the murder of their son to "sacrifices" he made climbing the corporate ladder as a businessman. Ghazala felt too emotional to speak onstage at the Democratic National Convention, and Trump suggested that "she wasn't allowed to have anything to say."
Next: The president also has not performed the following show of respect.
14. He still has not visited the military in a combat zone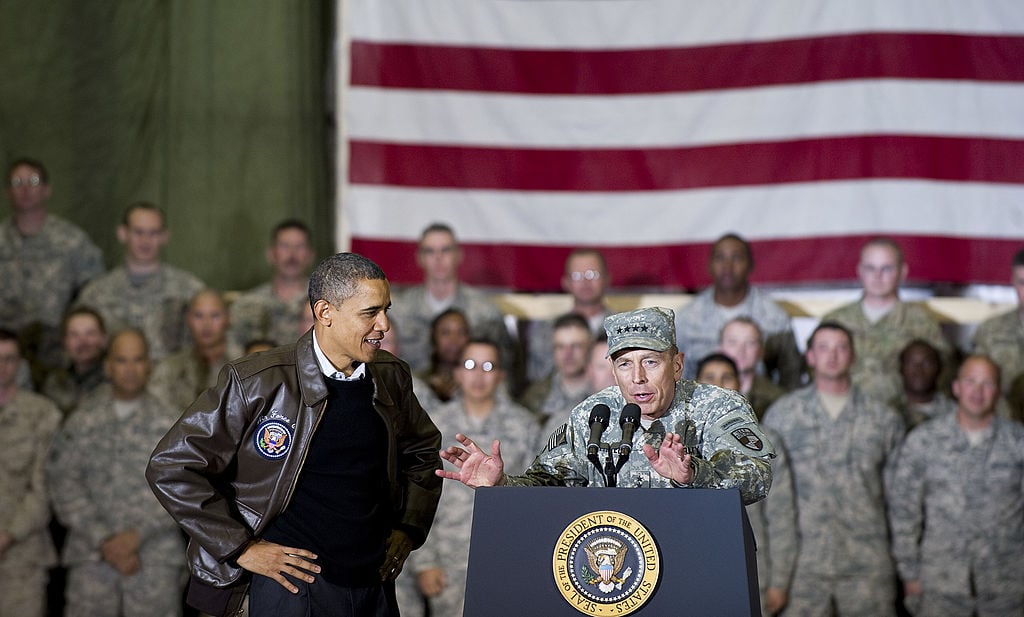 More than a year into his term, Trump has still never visited a war zone. His absence stands in contrast to his predecessors, Politico points out. Obama made his first of five presidential trips to the front lines three months after taking office, heading to Afghanistan twice in 2010.
In addition, Bush went half a dozen times. That includes a surprise visit to troops in Baghdad on Thanksgiving Day in 2003. The White House also did not respond to a request for comment on why Trump has not yet visited the troops or if a trip is even in the works.
Next: He also made a joke about a time-honored tradition.
15. Trump made fun of a military tradition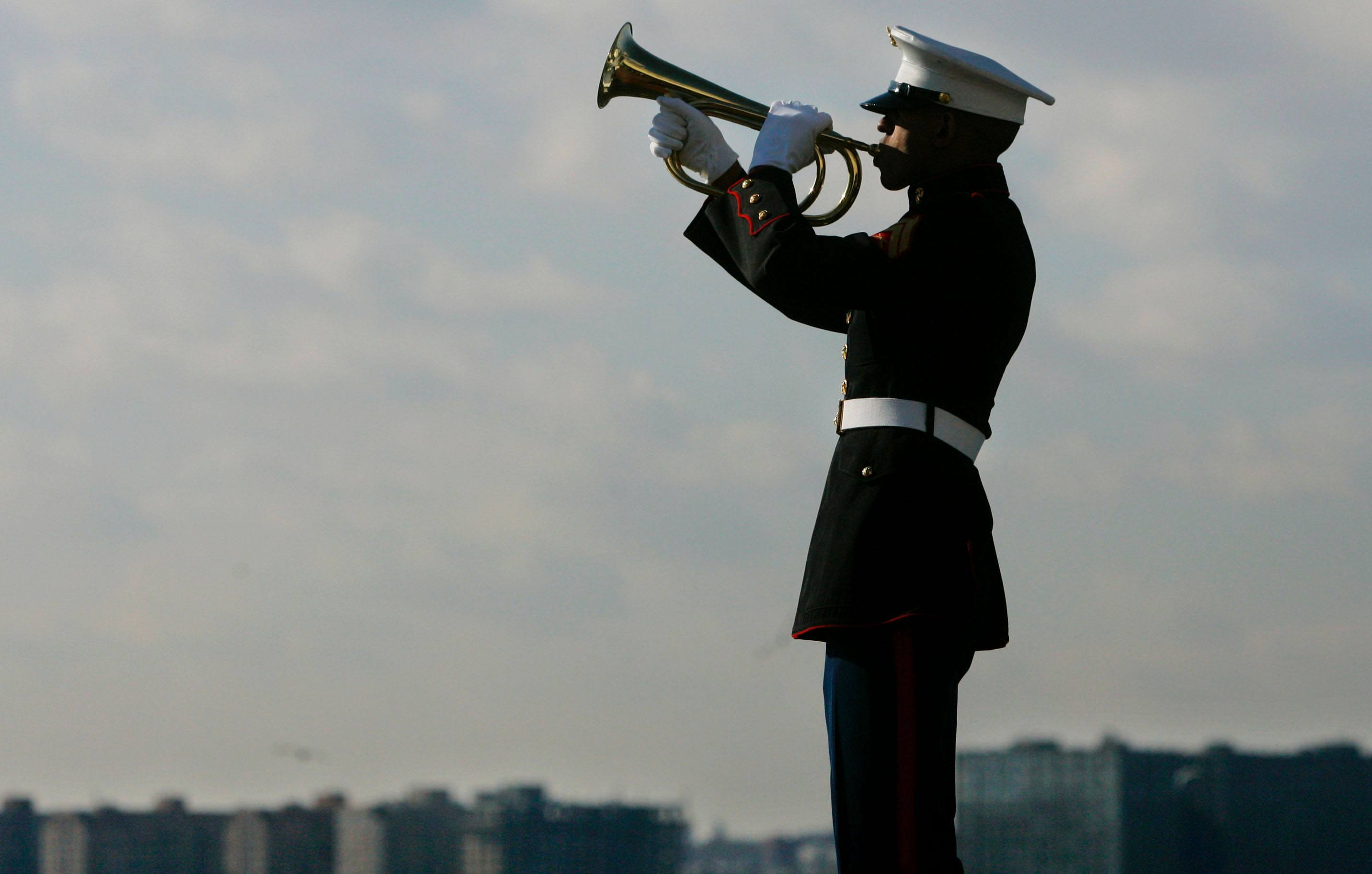 The president has repeatedly railed against football players' kneeling for the National Anthem. He also made a joke about a bugle call that plays as part of the armed forces' tradition of showing respect for the Stars and Stripes, according to The Washington Post.
The bugle call occurred during Trump's interview with Fox News host Sean Hannity. It took place in an airplane hangar used by the Pennsylvania Air National Guard. "What a nice sound that is," Trump said. "Are they playing that for you or for me? They're playing that in honor of his ratings," he added.
Next: The president also dodged the draft for the following sneaky reasons.
16. He dodged the draft five times
Between 1964 and 1972, a few months before the draft ended, the president received five deferments. In addition to claiming he had "bone spurs" in a heel (he can't remember which), the other four came as a result of his education. He received two deferments while he attended Fordham University from 1964-1966, and two more after transferring to the Wharton School at the University of Pennsylvania.
During the 2016 presidential election, Trump's alleged bone spurs did not come up in his medical exam. Dr. Harold Bornstein, a physician performed a physical on Trump and found that he had "no significant medical problems." in his medical history.
Next: The next lewd comment may represent the biggest insult of all.
17. Trump calls sex his 'personal Vietnam'
In 1997, the now-president laughed when telling radio host Howard Stern that avoiding sexually transmitted diseases felt like his "personal Vietnam." "It is a dangerous world out there," he joked. "It's scary, like Vietnam. Sort of like the Vietnam era," Trump said to Stern, discussing his sex life. "I feel like a great and very brave soldier."
Unlike the 2,709,918 soldiers who fought in Vietnam, Trump never served in the military. He also didn't come home maimed like 304,000 Americans, or the 58,000 killed in combat. Instead, he makes comments, policies, and tweets about the military from his position as Commander-in-Chief.
Check out The Cheat Sheet on Facebook!