You'll Never See These Failed Attractions at Disney World Ever Again
Walt Disney World is home to some of the most beloved rides, but not all attractions have stood the test of time. Believe it or not, even multi-billion dollar companies experience epic failures.
And for Disney, these attractions saw their demise just a bit too soon. Here are nine things you'll never see at Disney World ever again.
1. Alien Encounter
Formerly a well-known Magic Kingdom staple, Disney's ExtraTERRORRestrial Alien Encounter opened in 1995 but closed in 2003 after a terrifyingly short run. It was less of a ride and more of a show, but it wasn't exactly well-suited for kiddos. The venue consisted of circular stadium seating, with the action happening front and center.
The premise was that of an alien research company's study gone wrong. In a freak accident, an alien landed inside the venue, terrorizing the audience — or victims — with total darkness as it sprayed people with an unidentified mist of sorts. There was no escaping once the attraction locked guests into their seats.
2. Jessica's of Hollywood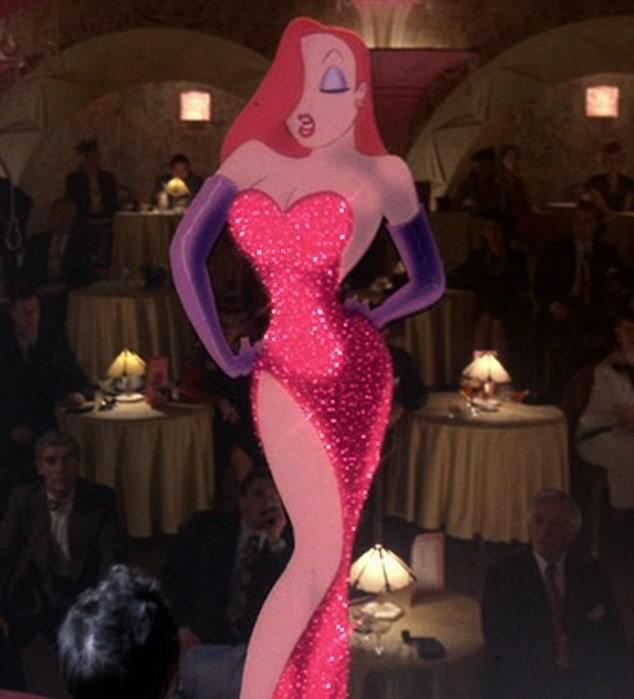 Named for one of Disney's sexiest characters, Jessica's of Hollywood was a real-life — albeit very ill-placed — homage to Jessica Rabbit from Who Framed Roger Rabbit. In its heyday, you could visit the store, which featured Disney-sanctioned lingerie (who knew that was even a thing?), at Disney's Pleasure Island. It closed its adult doors in 1992, but the neon sign with the swinging leg remained up until 1996.
About a decade later, Pleasure Island said its farewell, too. In 2008, all the clubs in this area of the Disney Springs shopping, dining, and entertainment district closed, but the retail shops and restaurants remain open.
3. The Making of Me live video about sex and birth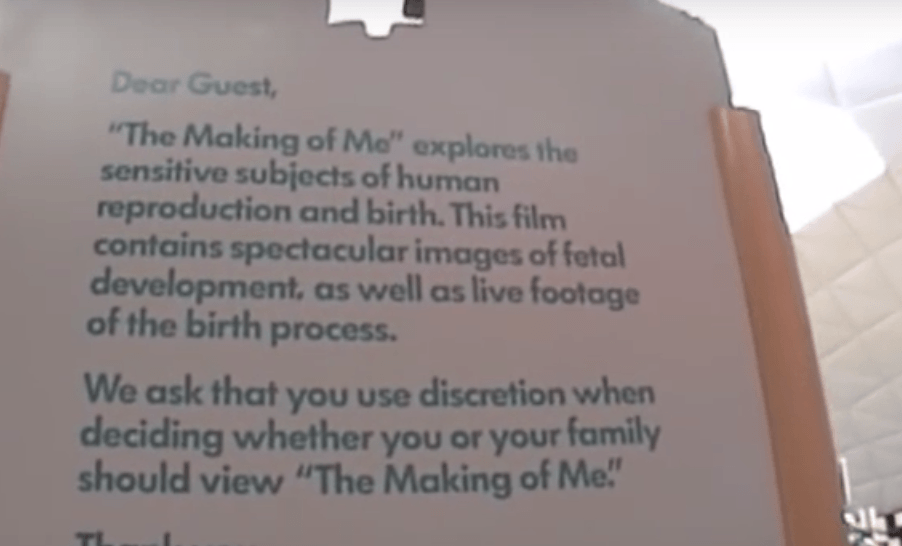 Shockingly enough, this attraction was not as bizarre as it sounds. But still, it was a bit strange. The 15-minute live action film treated curious viewers to the miracle of life through the eyes of Martin Short, who traveled back in time to witness his own conception. Sound confusing? We thought so.
To give a little background behind this attraction, you need to know about the Wonders of Life pavilion — an Epcot attraction featuring all things human body related. The Making of Me eventually ran its course, as did the entire pavilion, which was open from 1989 to 2007. Now, the pavilion hosts special events only, and the original attractions are no more.
4. Body Wars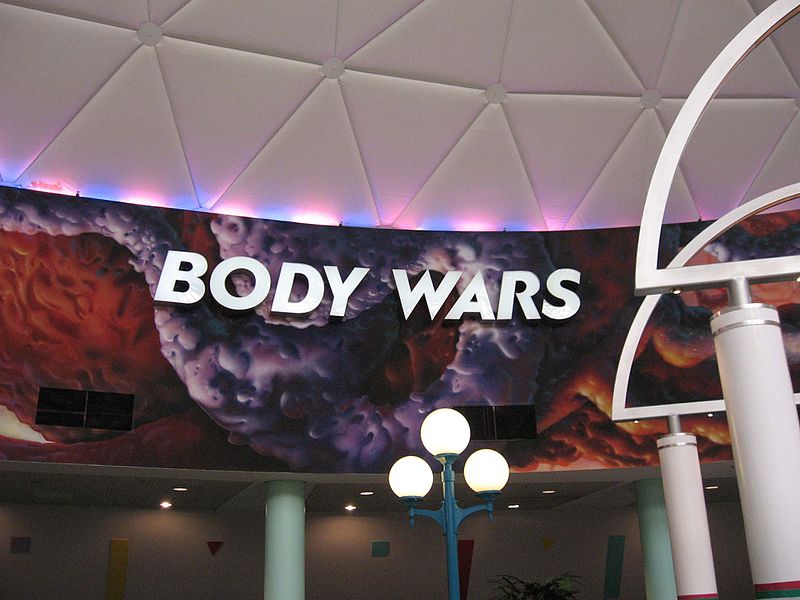 Yet another lost legend of the Wonders of Life, the Body Wars ride was something to talk about. This ride really toed the line between Disney family fun and totally out-there. The attraction was a simulator ride that "shrunk" visitors into mini-me's. Why? So that they could see the human body from a unique perspective, of course. However, the ride was jerky, and like the other attractions in the Wonders of Life pavilion, it closed in 2007.
5. River Country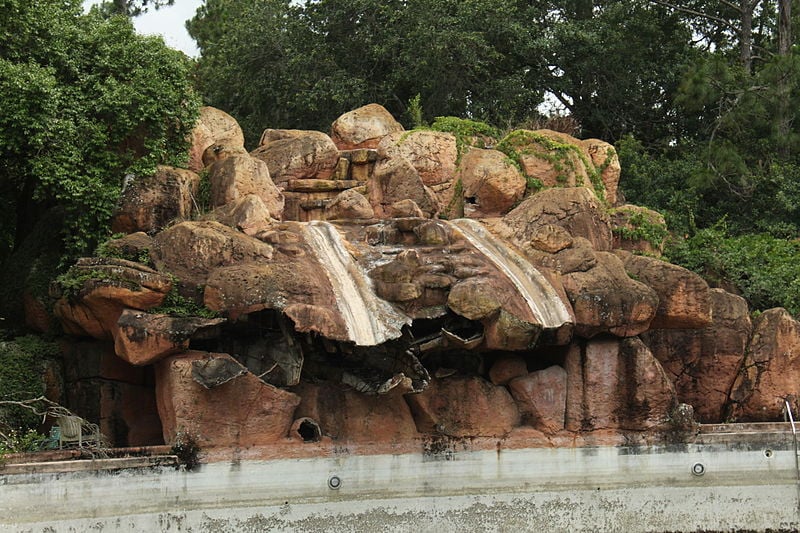 Disney World opened its very first water park in 1976, and it was meant to mimic a rustic wilderness environment, like one you'd find at a real — you guessed it — lake or river community. The park's claim to fame was that it used real lake water from nearby Bay Lake.
With real lake water comes issues, and for River Country, these issues are still sitting around today — literally. Disney decommissioned the park in 2001, following the discovery of brain-eating amoebas in several Florida lakes. The park remains abandoned today, so River Country is now just a sad water ghost town.
6. Discovery Island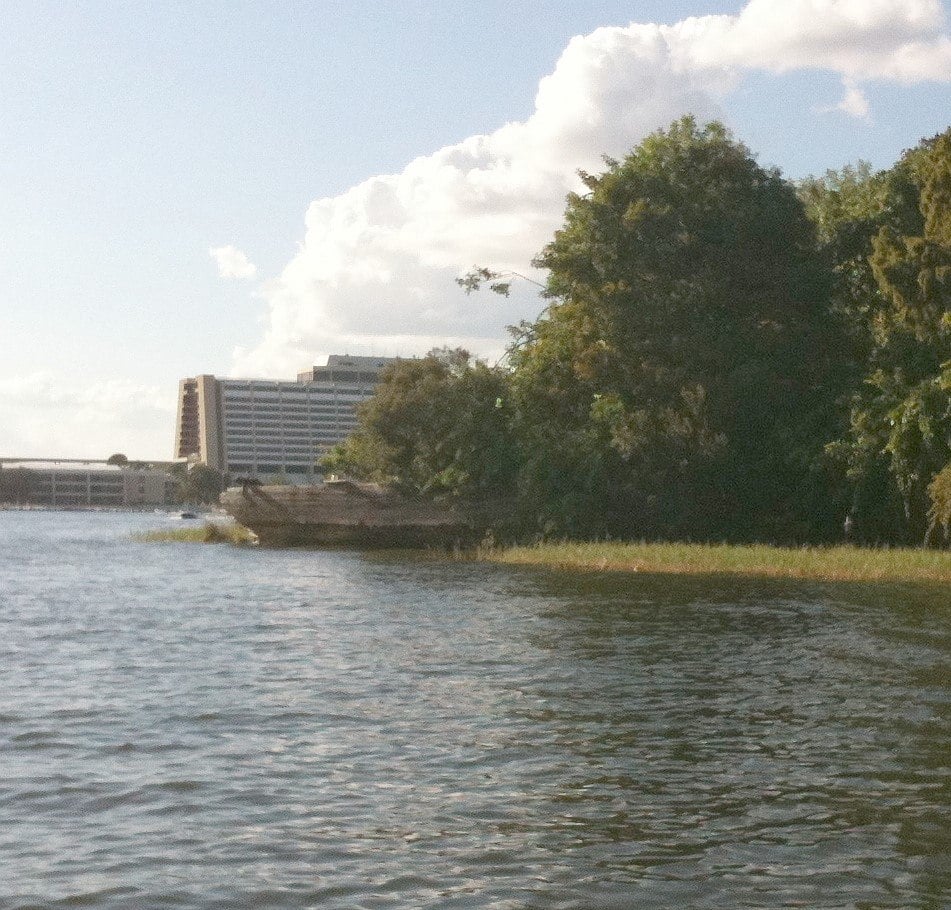 River Country isn't the only Disney park to close permanently. Discovery Island was also left to deteriorate following its closing in 1999. Originally opened in 1974 as Treasure Island, the later-renamed Discovery Island housed species such as lemurs, Galapagos tortoises, and exotic birds.
While animal-lovers can no longer visit the park, they can check out Animal Kingdom for a peek at these kinds of animals, as Disney relocated them to sanctuaries at Animal Kingdom when Discovery Island closed. The once-beloved animal attraction at Discovery Island, on the other hand, has been left to deteriorate.
7. Toontown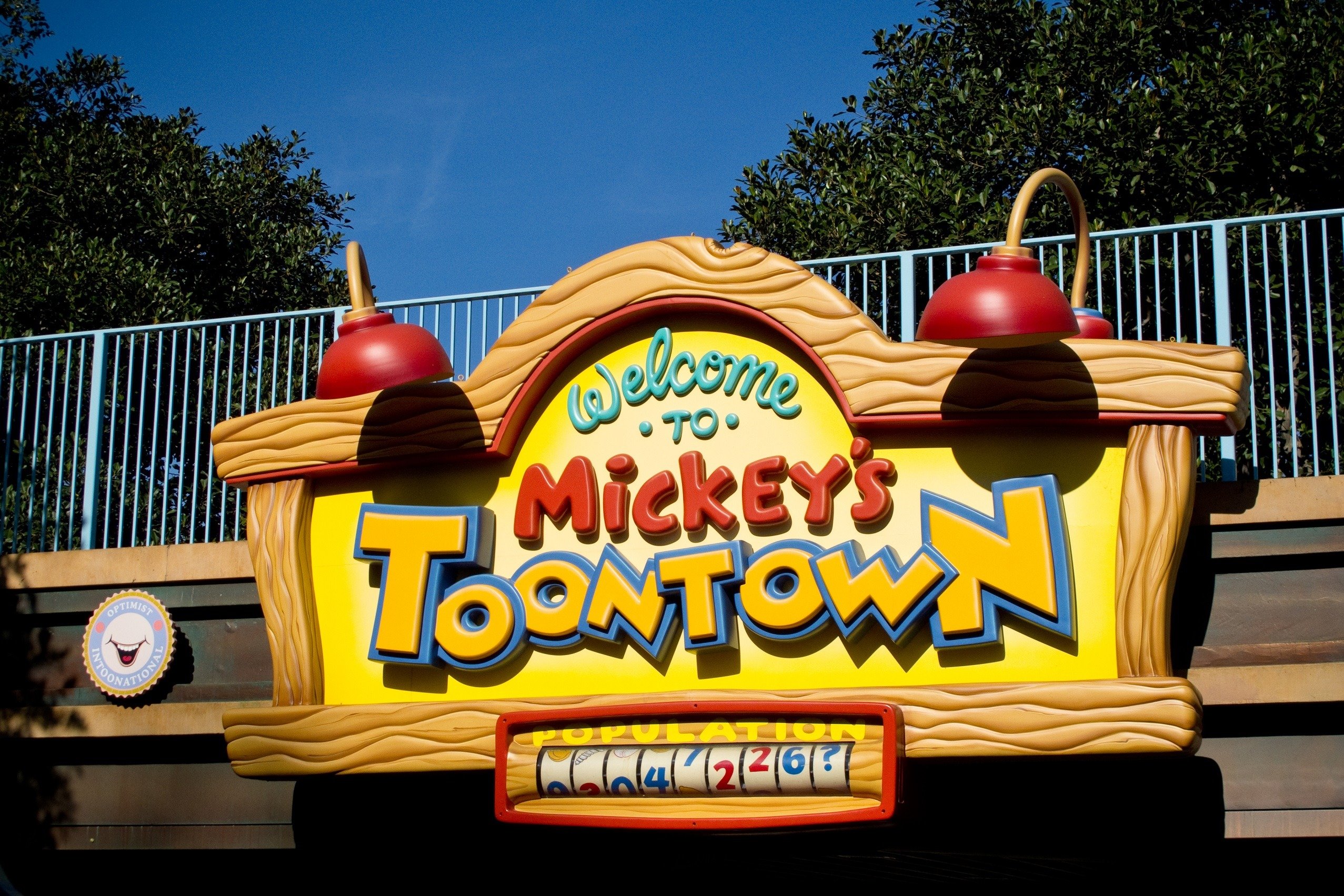 Mickey's Toontown Fair was the smallest "land" in WDW's Magic Kingdom, and its success was kind of an accident. Mickey and Minnie's whimsical homes opened in 1988 as part of Mickey's Birthdayland, and they were only meant as a temporary expansion. However, Disney fanatics loved it so much, Mickey's hood was eventually renovated and renamed Mickey's Toontown Fair in 1996. But the famous mice only took up residence in their own respective abodes until the housing market came crashing down on them, and Toontown as a whole, in 2011.
8. Disney's (original) Skyway gondola ride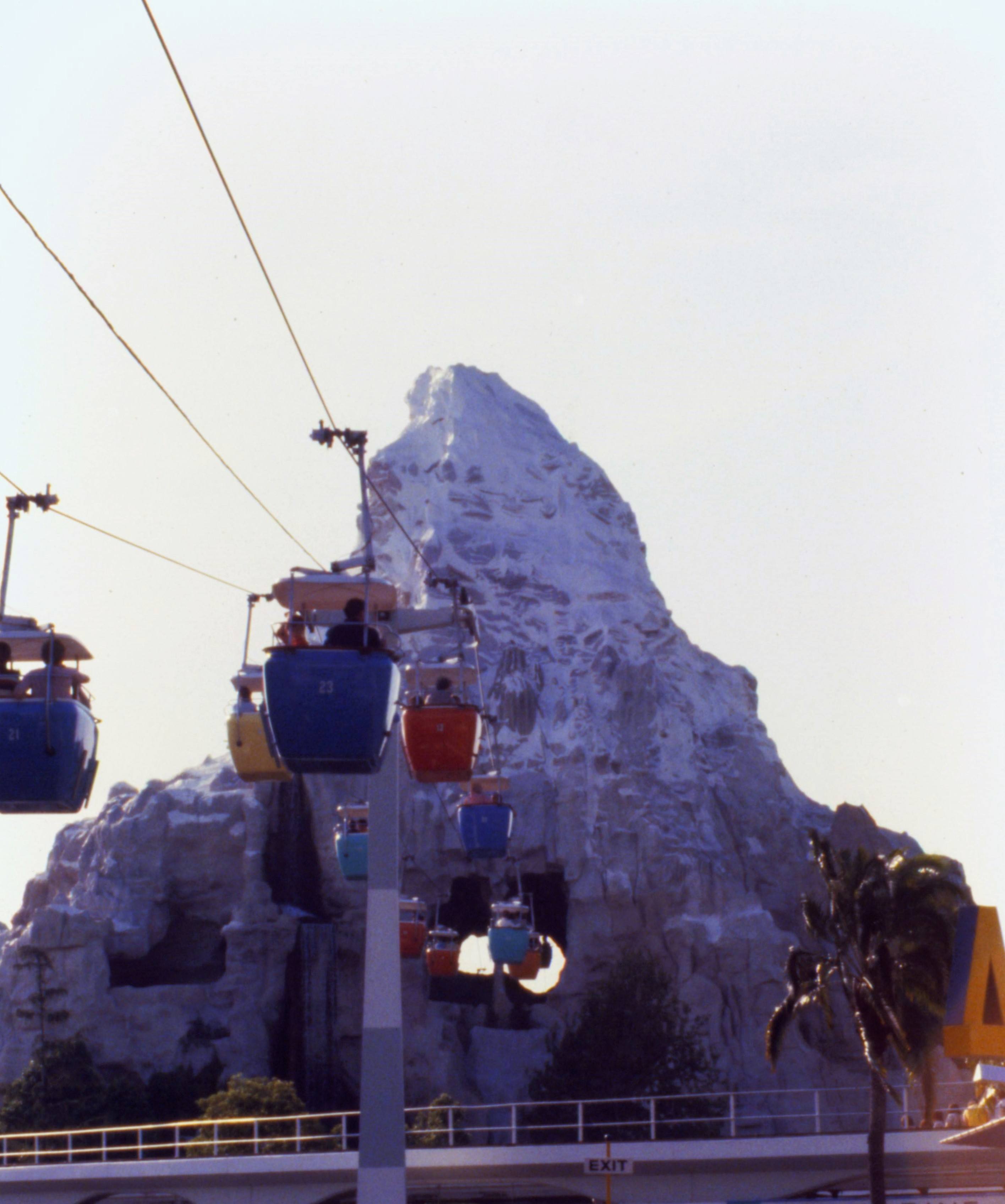 Located in the Magic Kingdom park, the Skyway was an open-air gondola connecting Fantasyland and Tomorrowland. The ride closed in 1999 following a tragic accident — a moving gondola car forced a worker from the loading platform, resulting in his death. However, the company maintained that it had plans to close the ride even before the tragedy occurred.
On a lighter note, news recently broke that Disney has plans to construct a new (hopefully much safer) gondola system. According to the Orlando Sentinel, "Unlike the Skyway, Disney's new ride would likely be enclosed, judging from the aerial lifts that have become popular today."
So, at least one ride has a chance of coming back in a new and improved form. As for the others, we'll have only our memories to keep those failed attractions alive.