10 Fascinating Details About Donald Trump and Kim Jong Un's Meeting We'll Never Forget
Donald Trump and Kim Jong Un have had a rocky past. But apparently, their feelings toward one another have drastically changed. In fact, as of June 12, 2018 the two leaders seem to be on good terms. Go figure.
During a landmark summit, Trump and Kim met in Singapore that morning (local time) to discuss relations between the two countries. And with so much buzz surrounding the event, there's plenty to unpack. So, stay tuned to learn about 10 fascinating details you need to know about the meeting.
1. Before the meeting, Fox News called both leaders dictators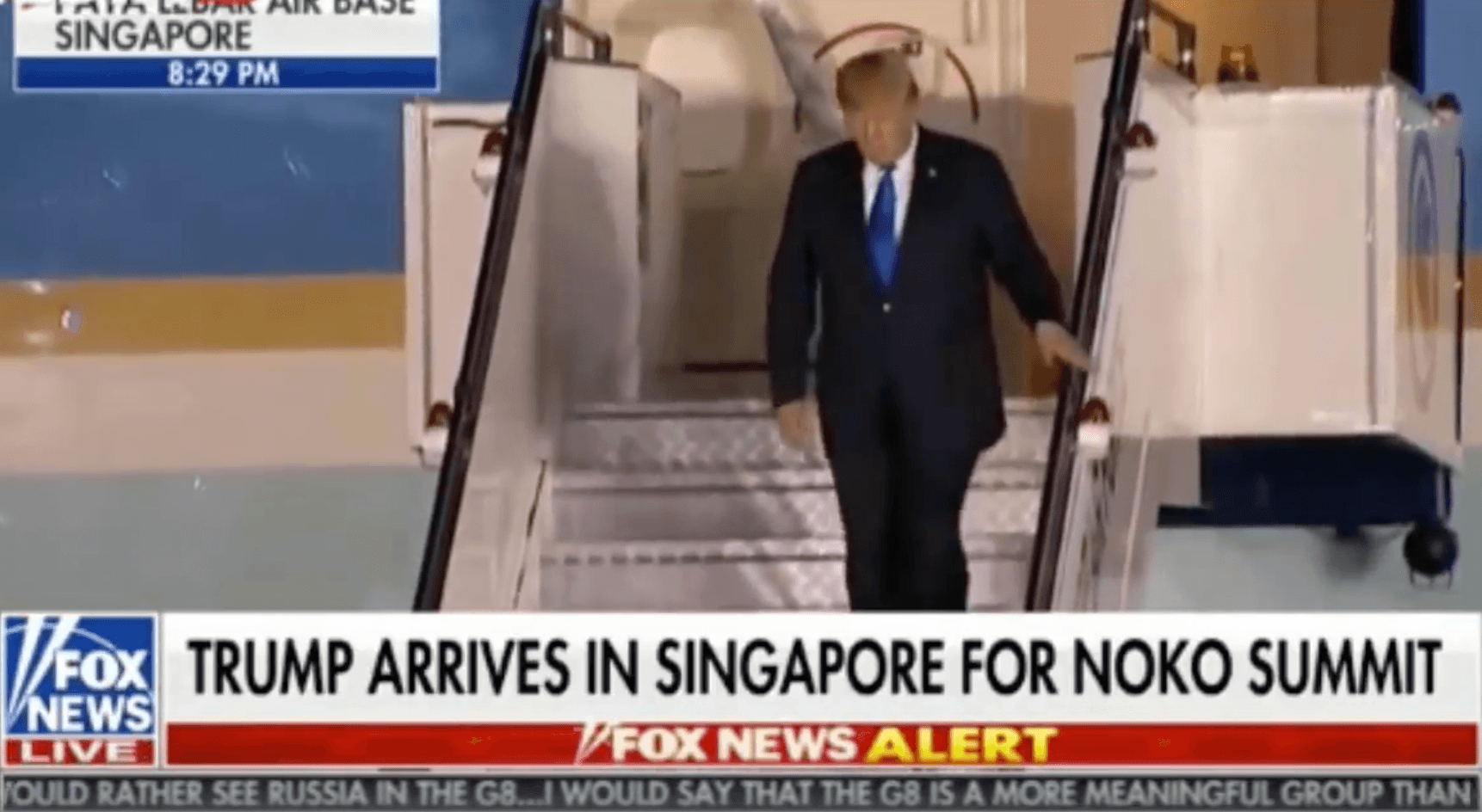 It was a "meeting between two dictators." Or, at least that's how Fox News described it. And that, of course, is a shocking statement, considering just how much love the network has for Trump. Freudian slip, perhaps?
Next: You won't believe — or understand — whom this celebrity thanked.
2. Dennis Rodman tried to crash the event (and shed a tear)
Tough guys can cry if they want to. And Dennis Rodman knows that. Case in point: his interview with CNN's Chris Cuomo. As one of the few people who knows both Trump and Kim personally, Rodman was in Singapore at the time of the summit. And no, it was not a coincidence.
While Rodman's presence was not requested at the summit, his trip was paid for by PotCoin, a marijuana-related cryptocurrency company. That said, we now know why he was wearing one of the company's T-shirts, along with a "Make America Great Again" hat.
No word on why he thanked Pearl Jam's Eddie Vedder during his interview with CNN, because yes, that happened, too.
Next: This was truly a monumental meeting.
3. It was the first time leaders from the 2 countries met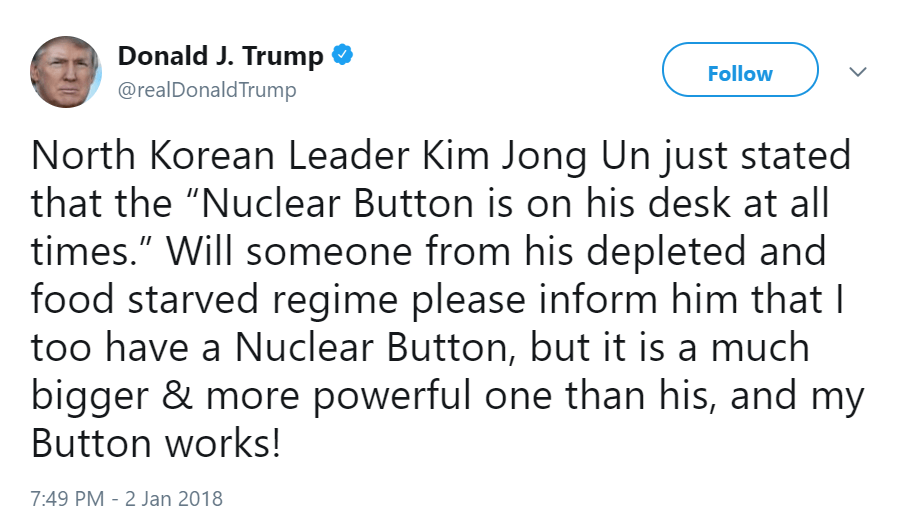 Not only does the summit mark the first meeting between Trump and Kim, but it marks the first-ever meeting between a U.S. president and a leader of North Korea. That said, there's another note-worthy detail about all this. Turns out, the real kicker is that, prior to the summit, Trump and Kim had been at each other's throats.
Remember all that "nuclear button" talk? Well, this meeting occurred just months after all that trash-talking took place.
Next: Trump's handshake strikes again. 
4. Trump and Kim had a memorable handshake (and we're not surprised)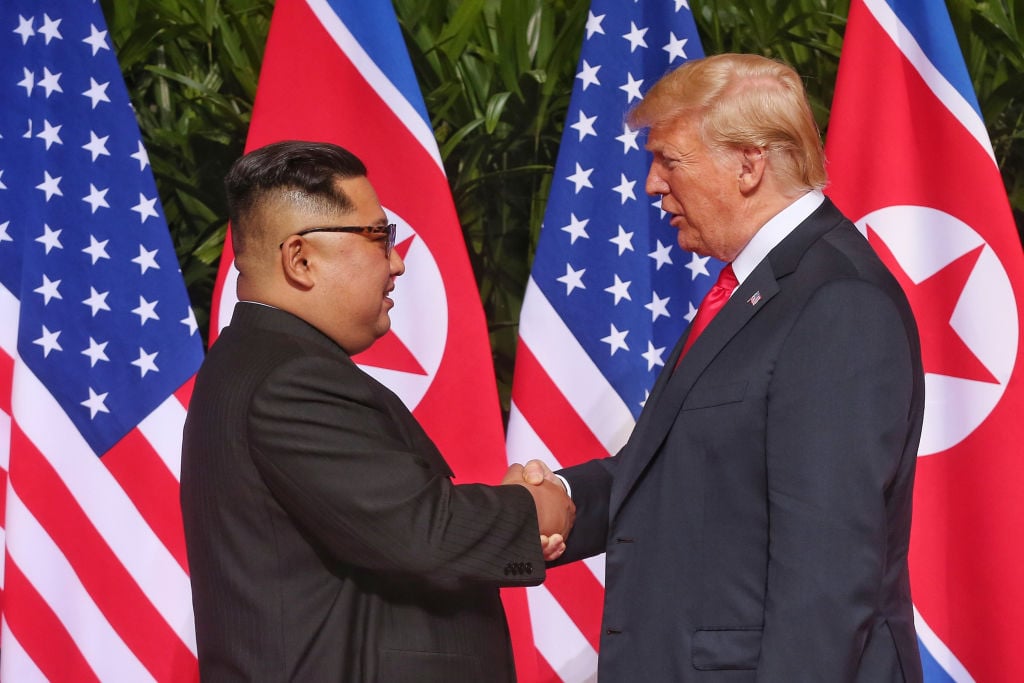 Trump's handshake has long been a topic of debate. And the one he exchanged with Kim was no exception. But this handshake, in particular, made headlines for a different reason.
"The historic handshake kicks off a high-stakes nuclear summit that has been months in the making," Vox reports. The publication goes on to say, "Trump — whose awkward handshakes with world leaders are well-documented — and Kim grasped hands tightly while facing each other."
During their second handshake, Trump told reporters he and Kim would have "tremendous success" and "a terrific relationship."
Next: Always the showman. 
5. Trump asked photographers to make them look 'handsome and thin'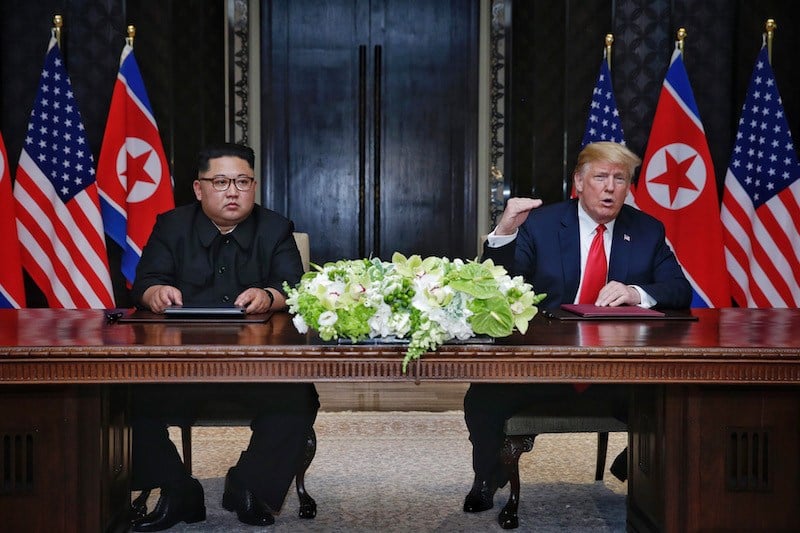 During their meeting, Trump and Kim enjoyed a delightful lunch together (more on that in a minute). And just before they sat down, Trump told photographers, "Very nice, getting a good picture everybody so we look nice and handsome and thin?"
For the record, Kim didn't seem amused. He was, however, smiling when he sat down, which leads people to believe he may have just been confused.
Next: Yes, Trump actually said this. 
6. Trump was complimentary of Kim, calling him 'talented'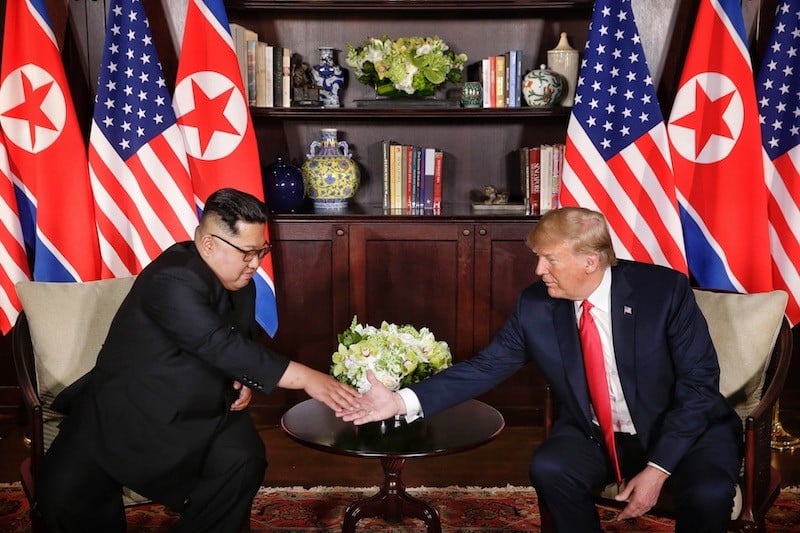 Yes, you read that right. Trump actually doled out the compliments during his meeting with Kim. In fact, he called the dictator "very talented" and said he "loves his people." Trump, apparently, looked the other way in regard to Kim's total disregard of human rights, making it yet another head-scratching moment between the two.
President Trump to Kim: "It's a great honor to be with you, and I know we'll have tremendous success together. We'll solve the big problem, the big dilemma, that until this point has been unable to be solved." https://t.co/4p3cbEAVk2 pic.twitter.com/9rPd7UN0OW

— NBC Nightly News with Lester Holt (@NBCNightlyNews) June 12, 2018
Next: Still with us? 
7. Their 'working lunch' included ice cream
Ice cream for the boys!
Thanks to the hard-hitting world of journalism, we have it on good authority that Trump and Kim were served Häagen-Dazs vanilla ice cream for dessert. And yes, that's important. After all, in today's political climate, who doesn't love a bit of not-so-hard-hitting news? We know we do.
Also on the menu was traditional prawn's cocktail, beef short rib confit, and sweet and sour crispy pork.
Next: We're skeptical, to say the least. 
8. They developed a 'special bond'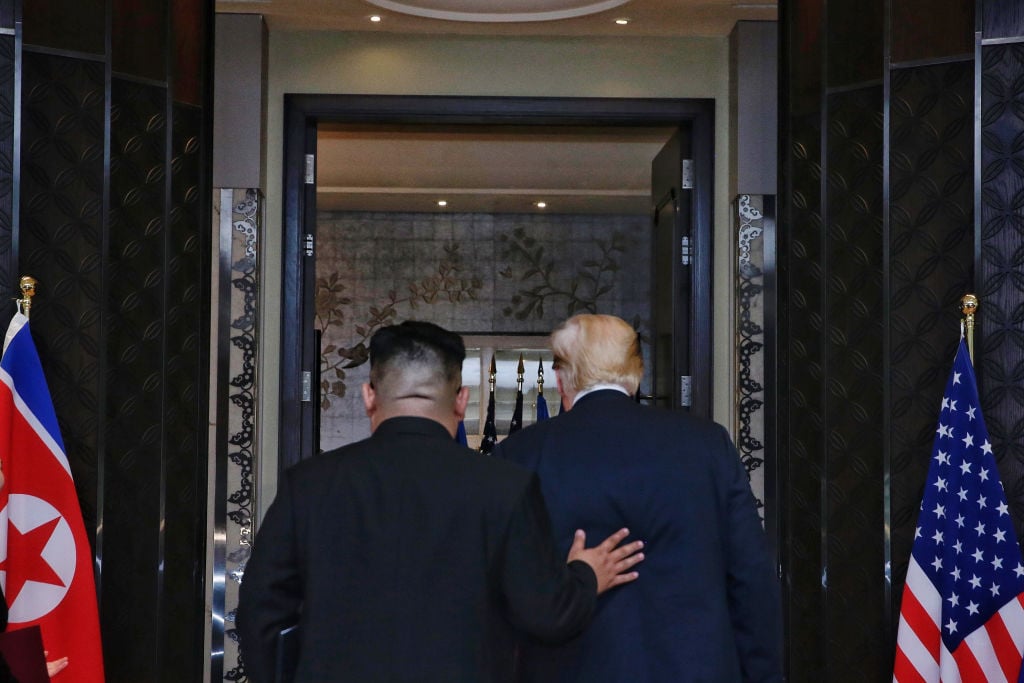 By the end of the summit, Trump was apparently very taken with the whole thing. More specifically, he was very taken with himself — naturally. Furthermore, he alluded to what a fantastic job he'd done. As CNN reports, Trump said,
We both want to do something. We both are going to do something. And we have developed a very special bond. People are going to be very impressed. People are going to be very happy.
Time will tell whether these two remain best buds for life.
Next: We're excited to see how this one plays out. 
9. They signed a statement with lofty goals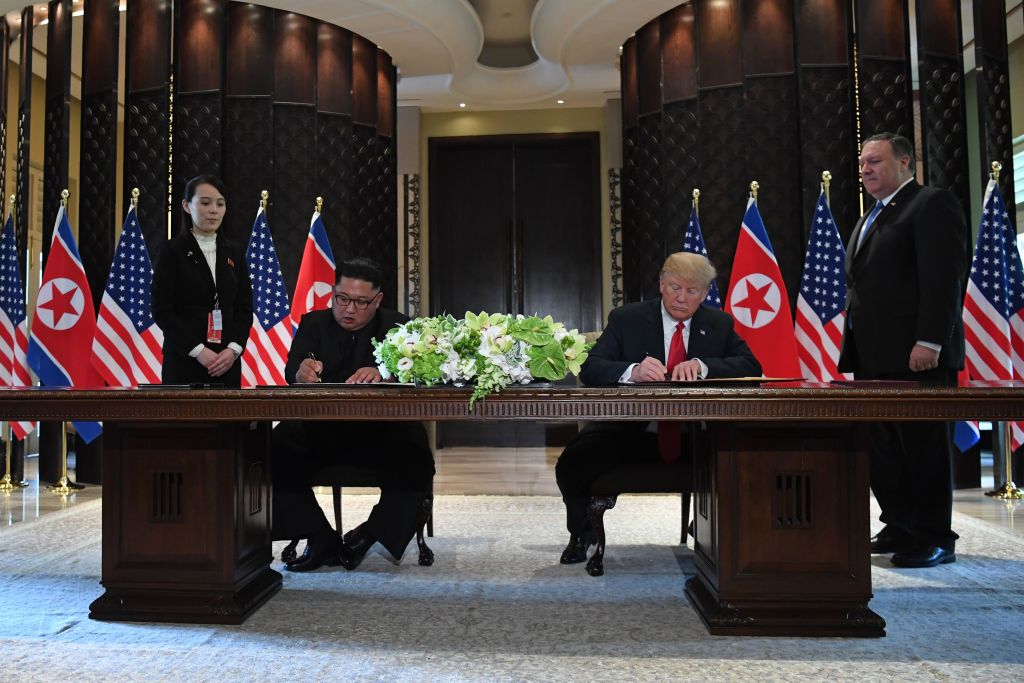 Any successful meeting results in a plan that can be put into action. And the Singapore summit did just that … kind of.
According to CNN, Trump and Kim signed a document that said the North Korean leader "reaffirmed his firm and unwavering commitment to complete denuclearization of the Korean Peninsula," while Trump agreed to "provide security guarantees" to North Korea.
Once again, we'll have to wait and see how this one pans out.
Next: This one is huge! 
10. Trump admits he could be wrong — almost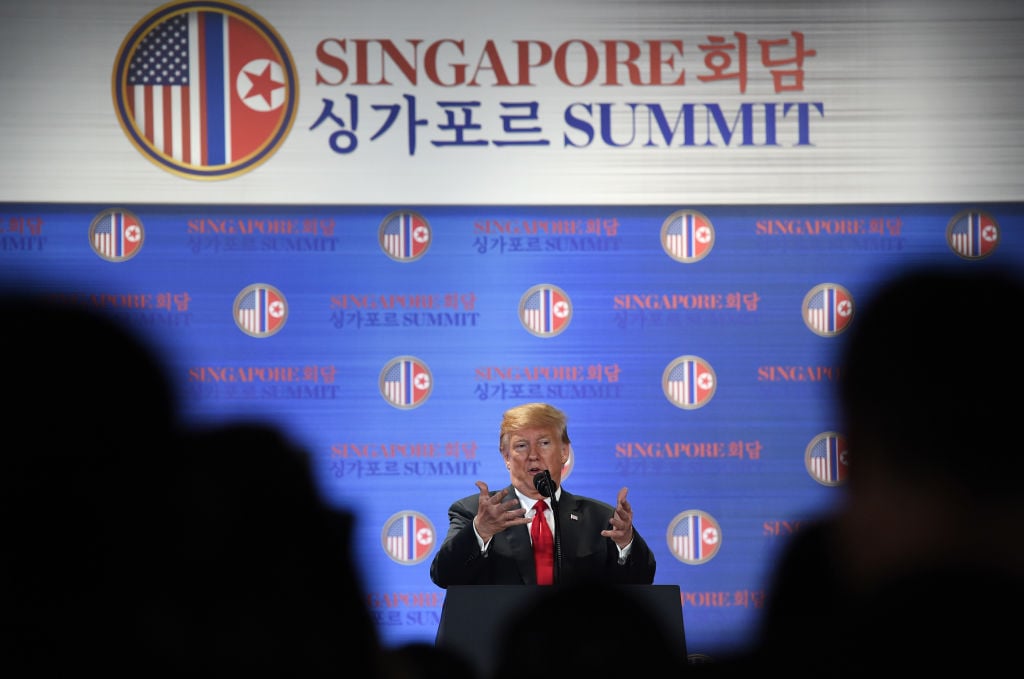 The American people are well-aware that Trump is never, ever wrong. Or, at least that's what he thinks. This summit, however, gave us a glimmer of hope the POTUS just may be evolving … maybe.
According to NYmag.com, Trump said he believed Kim's promises about denuclearization. He did, however, manage to admit he could be mistaken in the future. Trump said he "may stand before you in six months and say, 'Hey, I was wrong.'" Naturally, he immediately followed up with, "I don't know that I'll ever admit that."
Only time will tell how Trump and Kim make do in the coming months and years.
Check out The Cheat Sheet on Facebook!