The Fascinating Things You Need to Know About Jared Kushner
Jared Kushner, husband to President Donald Trump's favorite child, Ivanka Trump, has been embroiled in conflict and investigations since the Trump administration entered the White House. You probably know Trump considered his son-in-law among his most trusted advisers on the campaign trail. It's no secret that Kushner was sworn in as a senior adviser to the president just days after the inauguration.
Curious about what you don't know about Kushner? Check out the most fascinating facts about the president's son-in-law.
1. He didn't buy the New York Observer. He got it as a 'graduation present'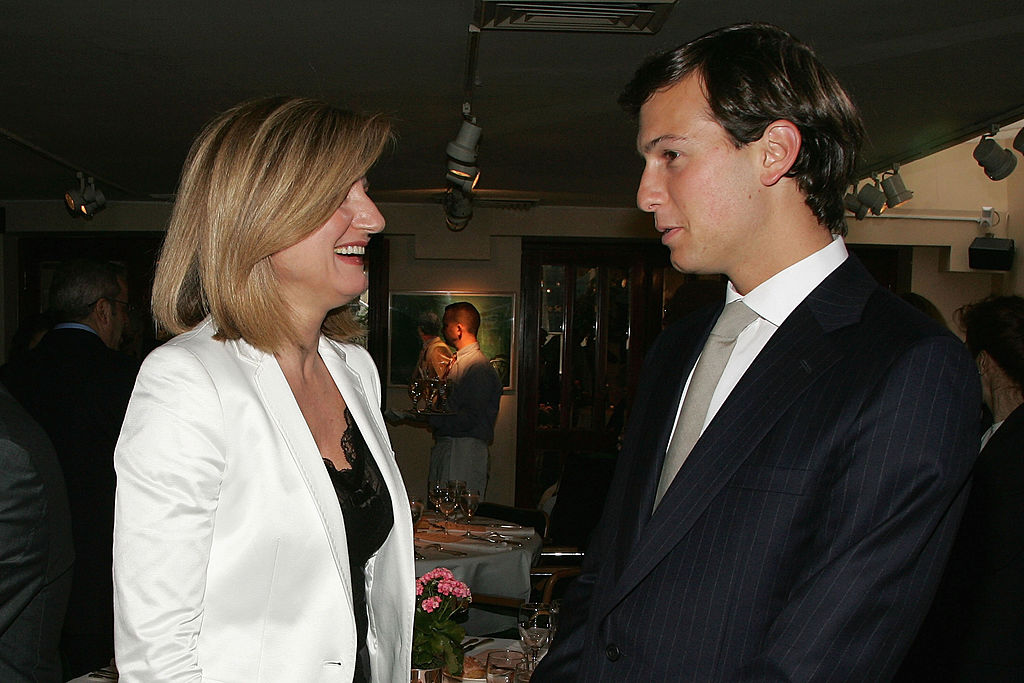 Most people have heard Jared Kushner bought the New York Observer. But a Time story recently revealed he didn't buy the newspaper — at least not with his own money. Instead, he received it as a graduation present of sorts. The paper — a weekly "with a tiny circulation" among Manhattan's elite — cost $10 million in cash. But it wasn't Jared Kushner's money that bought the paper. That $10 million came Charles Kushner's coffers. Arthur Mirante II, a business associate and friend of the elder Kushner, tells Time, "His graduation present was the Observer."
New York Magazine posits that because "the media had contributed to his father's problems … it is perhaps understandable, in retrospect, that Jared's first move was to buy a newspaper." The publication adds, "The newspaper served its purpose, though, as Kushner's foothold in New York, where he made strategic friendships with older media moguls, like Rupert Murdoch and Barry Diller, who understood the workings of power in the city." At the end of 2016, Jared Kushner put an end to the publication's print edition and put the digital incarnation of the Observer up for sale.
Next: The moment he knew he couldn't be a lawyer…
2. After his father's arrest, Kushner changed his mind about his career path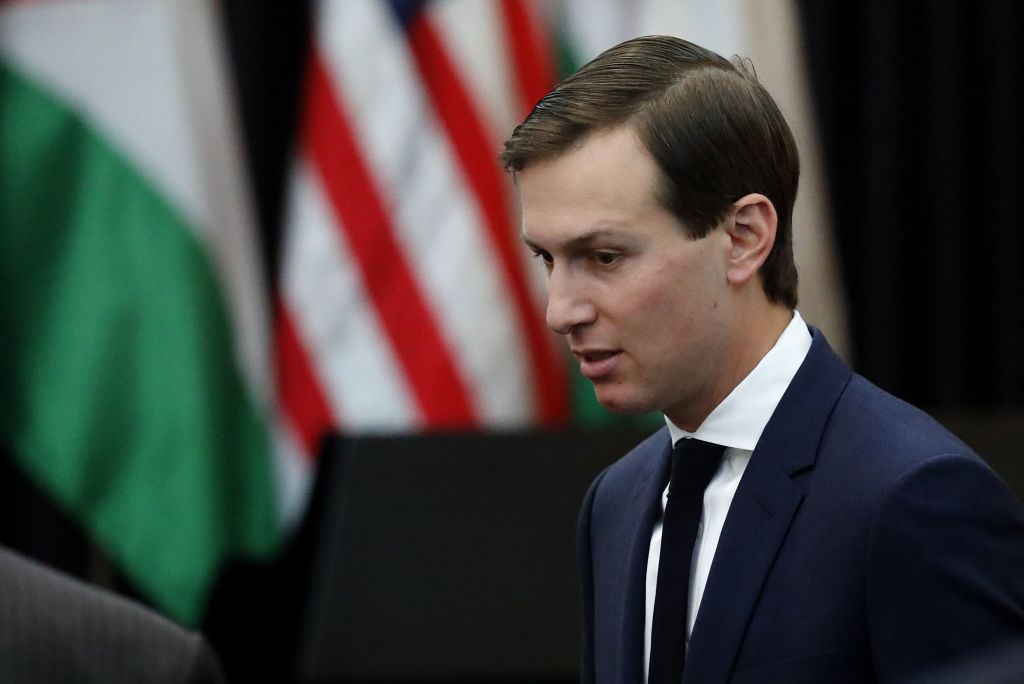 Jared Kushner was in law school when his father was arrested. But the experience quickly changed his vision of the trajectory he wanted his career to follow. He told The Real Deal, "My dad's arrest made me realize I didn't want to be a prosecutor anymore. The law is so nuanced. If you're convicting murderers, it's one thing. It's often fairly clear. When you get into things like white-collar crime, there are often a lot of nuances."
He continued, "Seeing my father's situation, I felt what happened was obviously unjust in terms of the way they pursued him. I just never wanted to be on the other side of that and cause pain to the families I was doing that to, whether right or wrong. The moral weight of that was probably a bit more than I could carry."
Next: His motivations are all in the family.
3. Kushner took over the family business when his father went to prison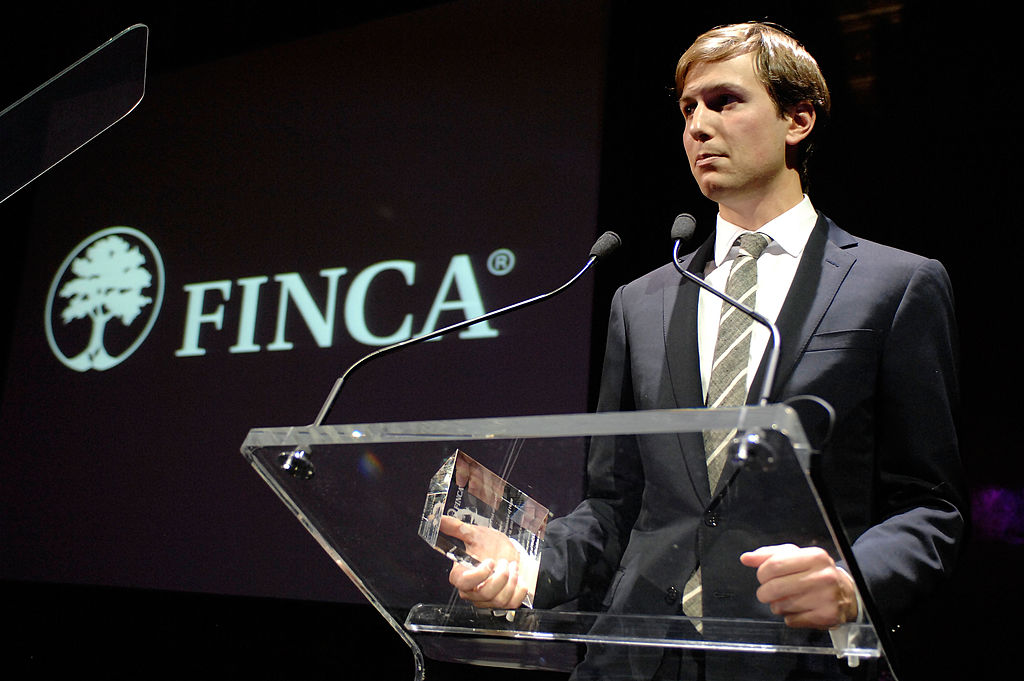 Charles Kushner's donations eventually got him in trouble. As Time explains, federal laws limit the amount that an individual can contribute to a candidate. So the elder Kushner "skirted the letter of the law by sending money in the name of assorted family members." Angry family members "lined up with investigators." So Charles Kushner arranged for his brother-in-law to be videotaped with a prostitute. He mailed the tape to his sister. But as Time tells it, "Charles' sister took the tape to the feds, and Charles was convicted of 18 felony counts, including witness tampering," tax evasion, and illegal campaign donations in 2005.
Jared Kushner stepped in to run the Kushner Companies when his father was sent to federal prison. Inheriting a family company isn't unusual in what The Washington Post characterizes as "New York's dynastic, insular real estate world." But what has actually raised at least a few eyebrows? Jared Kushner, like his father-in-law, seems to "view his wealth and its concomitant accoutrements as rewards for his personal success in business and not something he would have had in any case."
Next: A business lunch that changed it all…
4. Kushner met Ivanka Trump at a business lunch in 2007
Curious how the happy couple got their start? Jared Kushner and Ivanka Trump first met in 2007. They had in common their upbringing in real estate mogul families. (Both lived very much in the public eye.)
According to Vogue, Ivanka Trump and Jared Kushner met at "a business lunch set up by a commercial real estate broker and another friend who thought they could do deals together." Ivanka Trump explained of the meeting, "They very innocently set us up thinking that our only interest in one another would be transactional. Whenever we see them we're like, 'The best deal we ever made!'"
Next: His mom's influence nearly changed everything.
5. Kushner and Trump briefly broke up over the issue of religion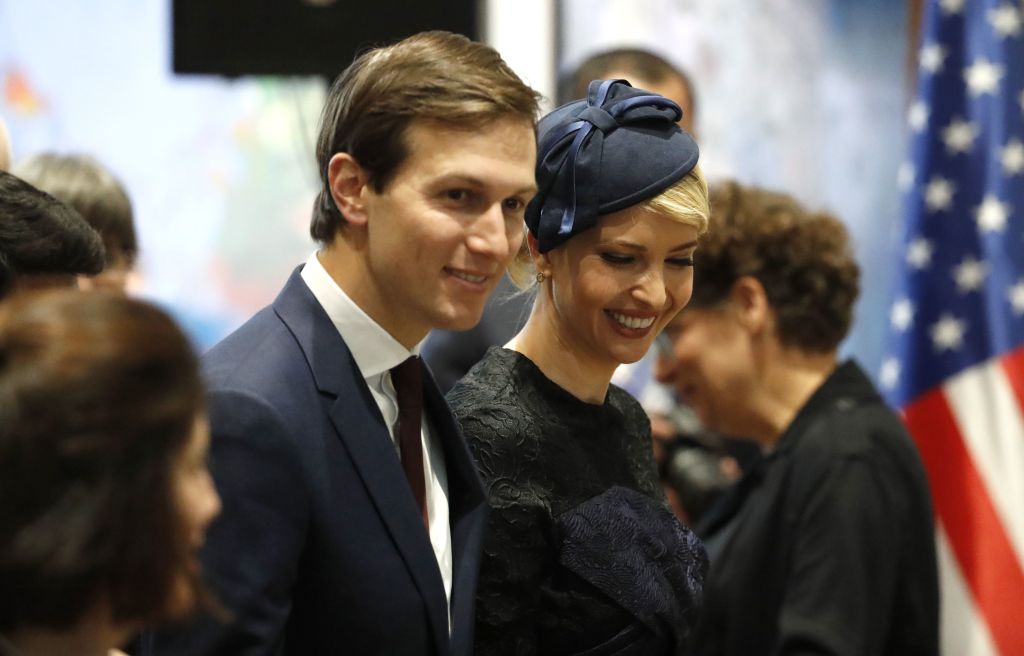 Though they might seem like the perfect couple now, Cosmopolitan reports Ivanka Trump and Jared Kushner briefly broke up in 2008. The reason why? The contentious issue of religion. Jared Kushner's mother "apparently had a hand in the breakup."
But in spite of parental disapproval — the Kushners wanted Jared Kushner to marry within the faith and reportedly didn't relish the idea of being related to Donald Trump — the couple didn't stay apart for long. "Ivanka agreed to convert to Judaism, but even then there were lots of tough tests from her future father-in-law." Evidently, she passed them all.
New York Magazine reports Jared Kushner and Ivanka Trump's "archetypically difficult" courtship ultimately involved "a daunting obstacle (his parents' religious objections), a magical reconciliation (staged by Wendi Deng aboard the Murdoch yacht), and an arduous test (Ivanka's conversion, overseen by an eminent Modern Orthodox rabbi)." They eventually married in 2009. And they have three children together: Arabella Rose, Joseph Frederick, and Theodore James.
Next: One thing Kushner will not compromise…
6. Jared Kushner and Ivanka Trump are observant Orthodox Jews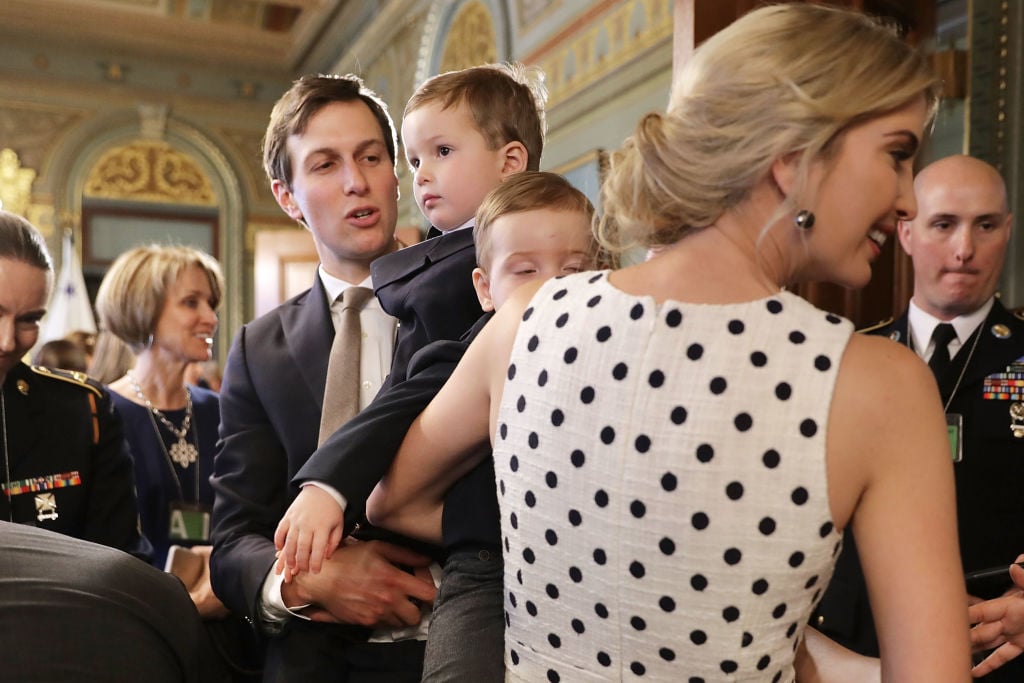 Jared Kushner grew up in an environment structured around family and faith. He grew up with three siblings in a Jewish home in Livingston, New Jersey. And he went to a private Jewish high school: the Frisch School, a co-ed orthodox yeshiva in Paramus. Religion plays an important role in the Kushner family. And that explains why Ivanka Trump converted prior to marrying him.
As Vogue learned, both Jared Kushner and Ivanka Trump are observant Orthodox Jews. "We observe the Sabbath," Ivanka told the magazine. "From Friday to Saturday we don't do anything but hang out with one another. We don't make phone calls." And Jared explained of Ivanka, "She said, 'If we're going to do Shabbos, I'm going to cook.' She never cooked before in her life and became a great cook. So for Friday, she'll make dinner for just the two of us, and we turn our phones off for 25 hours."
Next: His family chose a new state.
7. His family followed his lead to become New Yorkers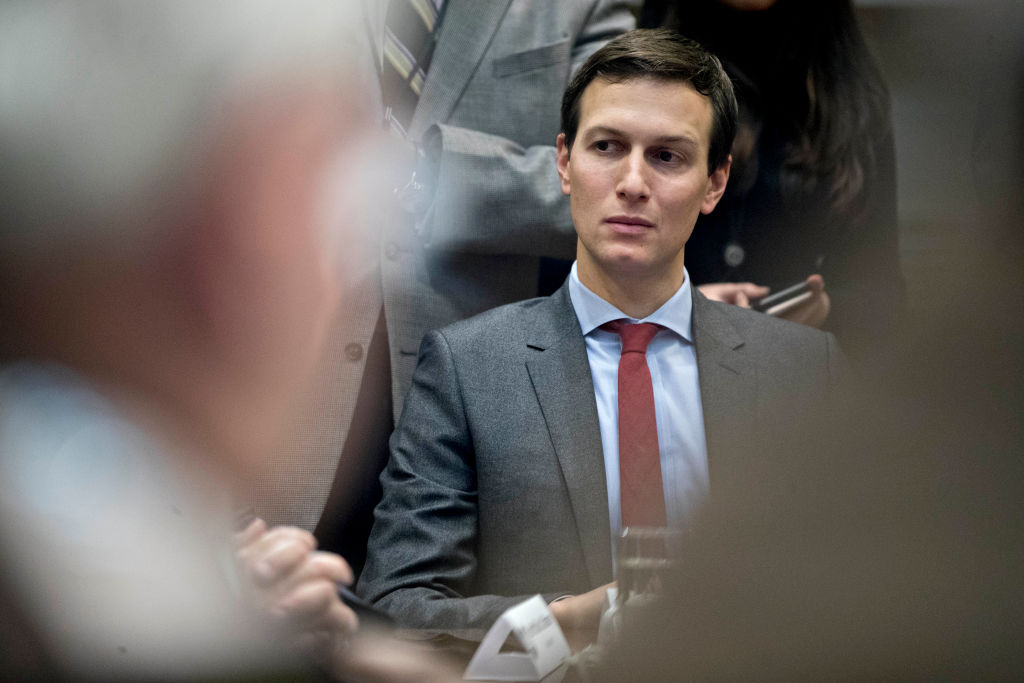 Time reports after his 2006 release from prison, Charles Kushner worked down the hall from his son. And the elder Kushner followed the younger one's lead. Charles Kushner became "both a participant and a beneficiary of the course the company now set: unloading its New Jersey holdings and crossing the Hudson to make its mark in New York City."
As the magazine explains, "Along the way, the Kushners became certified New Yorkers." Jared Kushner's parents moved to the Upper East Side of Manhattan. And "Jared made himself at home in establishment circles like the Partnership for New York City, started a real estate version of the Observer with its own Power 100 awards dinner and, at a business lunch in 2007, met Ivanka."
Next: His family isn't afraid to pull some strings.
8. He attended Harvard, with a little help from his father
Jared Kushner got his undergraduate education at Harvard University, one of the most highly regarded institutions of higher learning in the United States. But he apparently didn't gain admission the traditional way. Time reports that in 1998, his father, Charles Kushner, pledged $2.5 million to Harvard. A counselor at Jared Kushner's prep school said his grades and test scores wouldn't merit his letter of acceptance.
Forbes notes a 2006 book about college admissions singled out Jared Kushner "as a prime example of how children of wealthy donors get preferential treatment." However, administrators quoted in the book — Daniel Golden's The Price of Admission — later challenged its accuracy. And regardless of how he got in, he enrolled, majored in government, and graduated with honors. After Harvard, he attended New York University, where he earned a joint JD and MBA.
Next: The Kushner family's identity is rooted in a tragic story.
9. Kushner's grandparents were immigrants and Holocaust survivors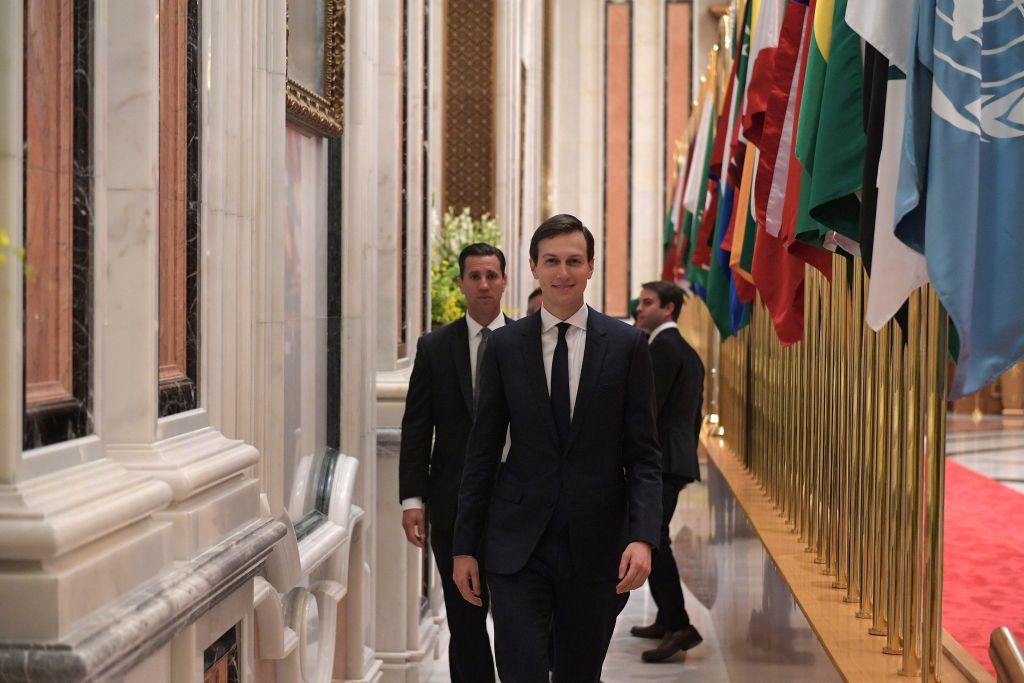 New York Magazine reports Jared Kushner's grandparents have an "almost unimaginably difficult immigrant story." In fact, that story and the resistance it symbolizes "has become central to the Kushner family identity." Jared Kushner's grandparents were both Holocaust survivors who arrived in the United States after World War II. His grandfather, Joseph Kushner, worked as a carpenter. And Joseph Kushner was the first in the family to enter the real estate business.
According to The Real Deal, Joseph Kushner worked on construction sites in New York. Then, "his fear of heights took him to New Jersey, where the buildings were shorter." Joseph Kushner established his own construction company.  And Charles Kushner turned that foundation into a real estate business that eventually owned an empire of homes and offices. Jared's grandmother was a founder of the U.S. Holocaust Memorial Museum. And the family continues to back the American Israel Public Affairs Committee.
Next: The beginning of his real estate career involved wearing many hats.
10. Kushner started buying buildings when he was in college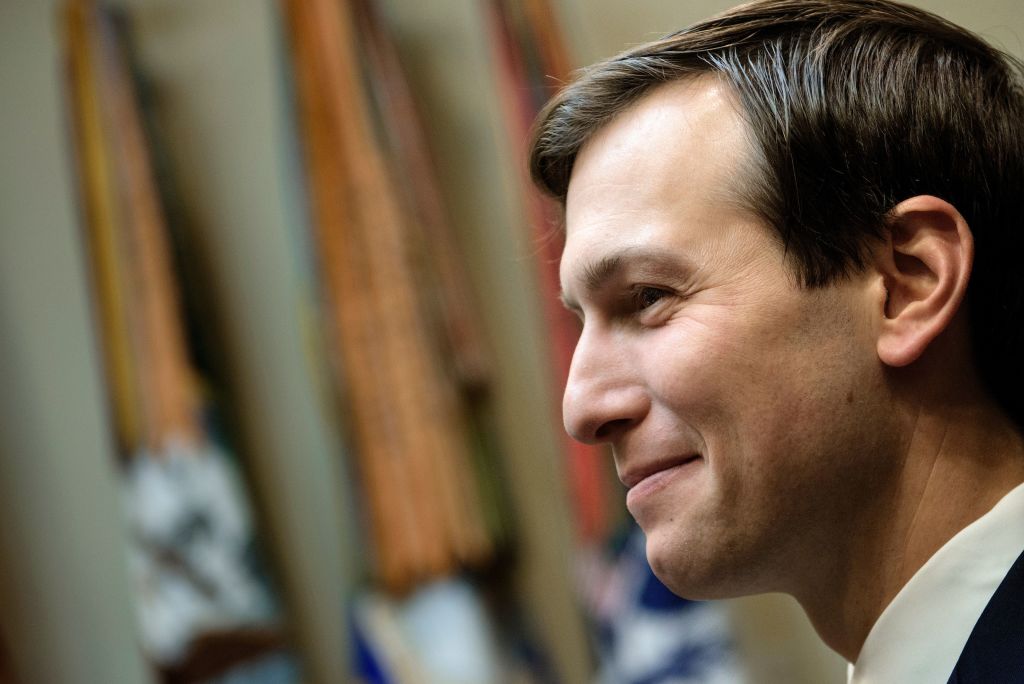 The Real Deal reports Jared Kushner started acquiring his own buildings while still attending college. He began buying small, multi-family buildings in Somerville, Massachusetts. "On his first deal, his father put up half the cash and Kushner raised the remainder from family friends." Jared Kushner recalls, "I'd be in class, and I'd get a call about a broken toilet and have to go work with the super at one of my buildings."
"The funniest part was, I didn't have a car, so I'd have my contractor, who was this 6-foot-5 Guatemalan guy named Nelson, pick me up at my dorm in his Dodge Ram pickup truck and take me to the jobs. We would go in, and I'd be saying to him, 'Why is this taking so long? It's gotta cost less. We've got to do this better.' Then, I'd have to say, 'Can I have a ride home now?'"
Next: Kushner's most expensive deal…
11. Kushner made one of the most expensive real estate deals when he bought 666 Fifth Ave.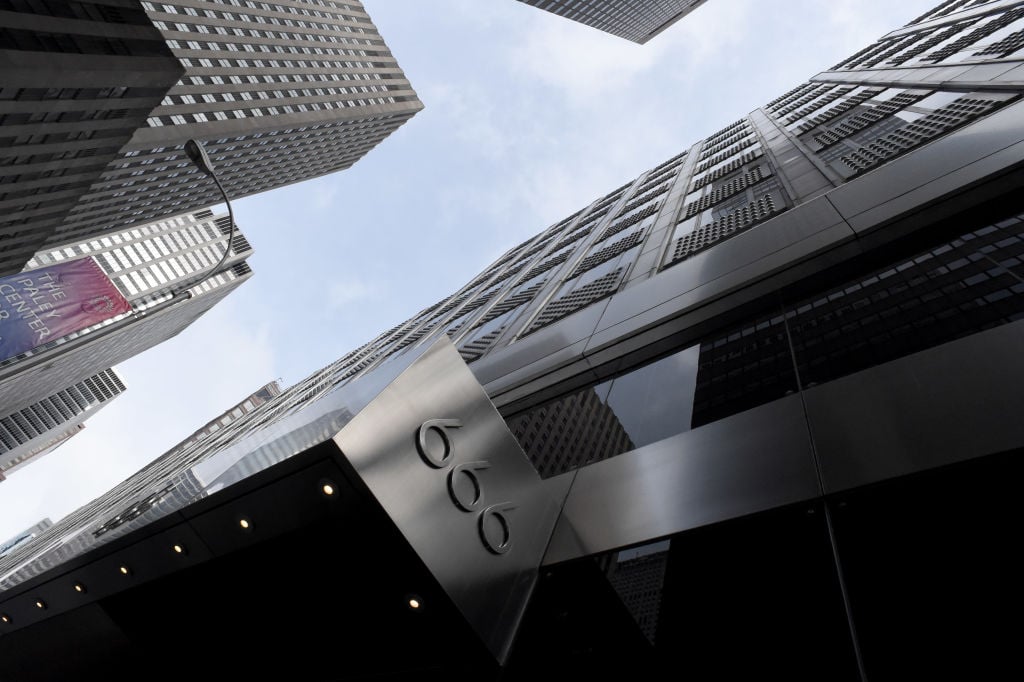 Jared Kushner's first big purchase as CEO of the Kushner Companies was the new Kushner Companies flagship: a 41-story office building he purchased at the peak of the real estate bubble. He bought the Manhattan office building at 666 Fifth Ave. for a record-setting $1.8 billion in 2007. It was the largest single-building transaction to have taken place in the U.S. And he could have destroyed the family fortune with it had the financing not gone his way, as it threatened to.
He financed the deal by taking on a huge amount of debt — loans that were based on the assumption that office rents would rise — just in time for the financial crisis. The economy crashed, rents fell, cash flow only covered part of the building's debt service, and vulture investors bought the debt. To fend off foreclosure, Jared Kushner refinanced the loans, sold equity stakes, and separated the building's retail space and office components.
Next: He has more in common with Donald Trump than meets the eye.
12. Jared Kushner is surprisingly similar to Donald Trump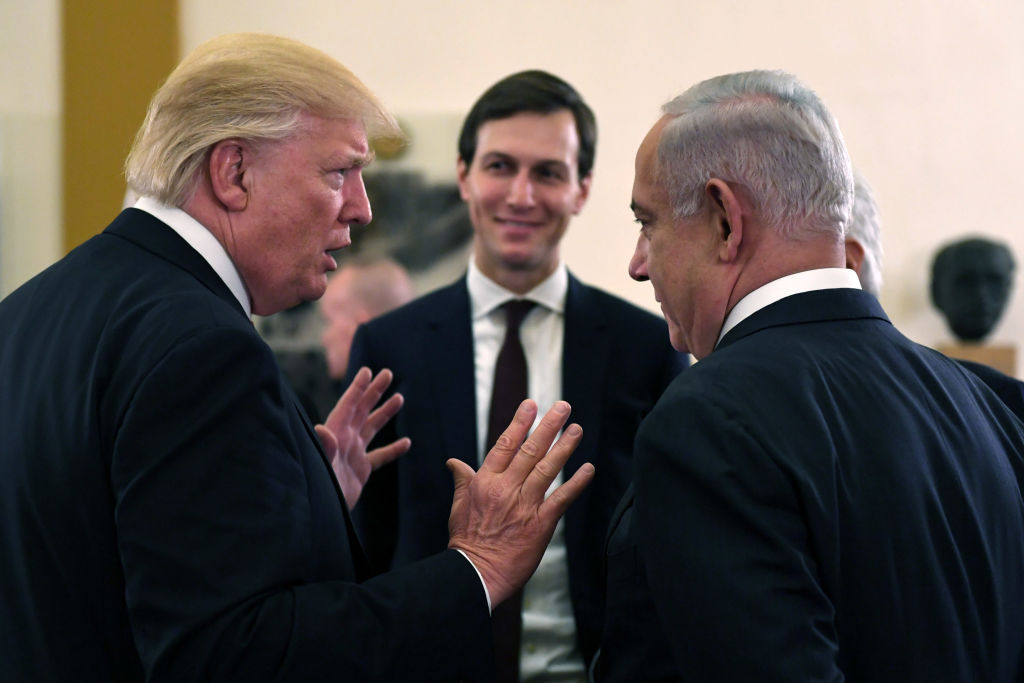 According to New York Magazine, "Trump and Kushner have more in common than surface appearances might suggest." That might surprise you, especially if you consider Jared Kushner's soft-spoken manner contrasted with Trump's loudmouth reputation. But "they are both bridge-and-tunnel guys — Trump is from Queens, Kushner from Livingston, New Jersey — who made their names in Manhattan and lived through tumultuous periods of tabloid fire and financial adversity," the publication points out.
"As a developer, Trump took big risks in the 1980s and faced bankruptcy in the 1990s; Kushner took big risks before the 2008 financial crash and flirted with losing his family's flagship building, 666 Fifth Ave. Both came back." Plus, Kushner and Trump "share a clannish outlook on life, business, and politics." And, according to a report from The New York Times, Donald Trump even "sees in Mr. Kushner a younger version of himself."
Next: Kushner appreciates a different aesthetic.
13. He doesn't take style cues from his father-in-law — except for a recent hairstyle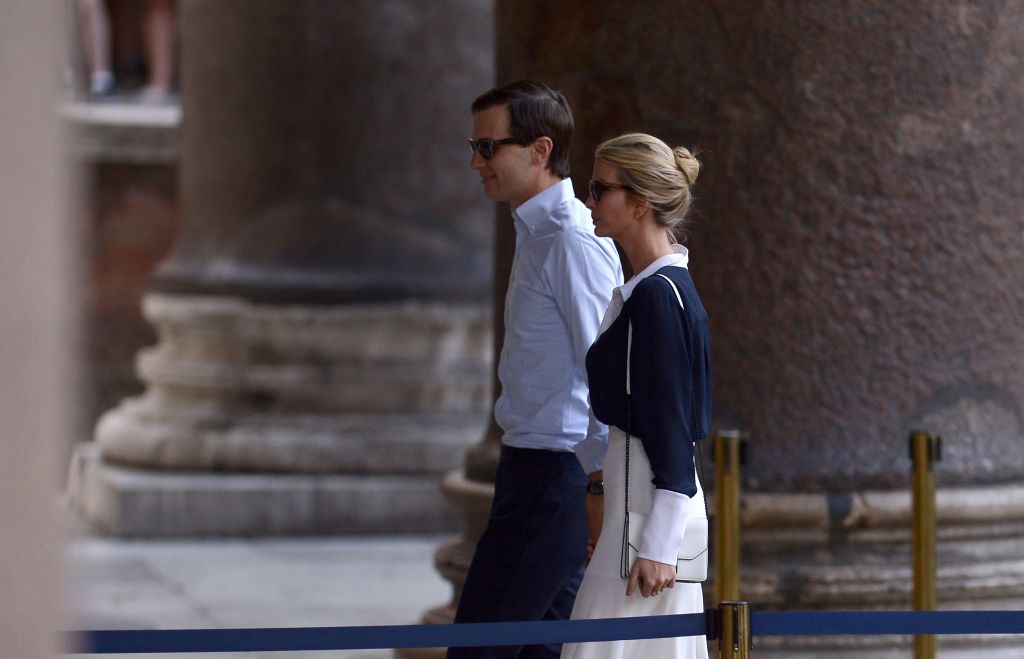 Jared Kushner might have a lot of things common with Donald Trump. But style, by and large, doesn't number among them. GQ reports that "despite a borderline obsession with his father-in-law (which recently manifested itself in the form of a bizarre, Trump-ish new hair style), Jared Kushner still can't help but be a young-ish New Yorker with young-ish New Yorker guy style."
Jared Kushner wears slim suits and narrow ties. He also seems to favor designer sneakers, slim trousers, and wayfarers. And according to GQ, "he dresses like your average Manhattanite rich kid bro."
Next: Follow his money…
14. He donated tens of thousands of dollars to Democratic campaigns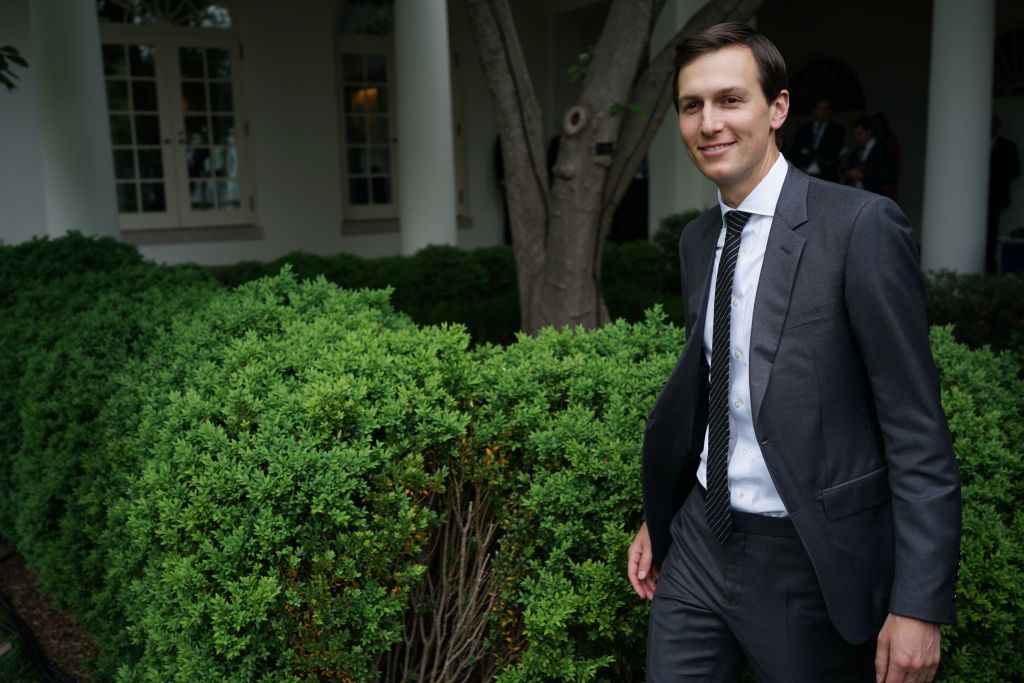 Forbes reports Charles Kushner was a big supporter of Democrats. And "Jared largely followed suit, with more than $60,000 to Democratic committees and $11,000 to Clinton." But those amounts pale compared to the amounts Charles Kushner donated. The elder Kushner gave $1 million to the Democratic National Committee in 2002. And he donated $90,000 to Hillary Clinton's 2000 Senate run. Time explains Charles Kushner's donations "demonstrated an appetite for more than approval of building projects or favorite causes like Israel."
Next: His campaign secrets…
15. Jared Kushner describes his campaign strategy as playing Moneyball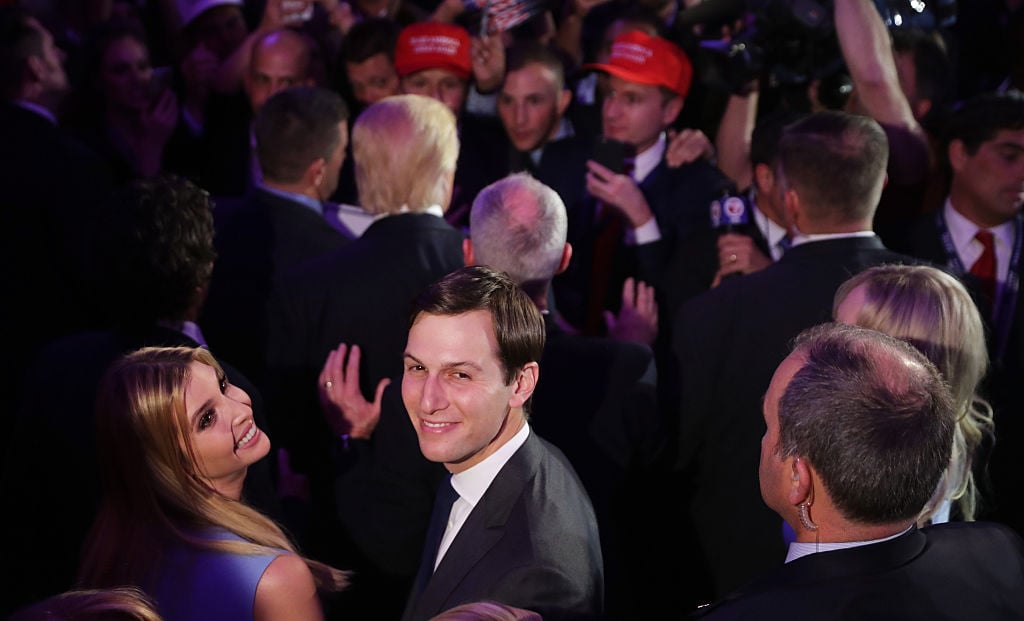 In a rare interview with Forbes, Jared Kushner shared some words about the campaign strategy he used to land his father-in-law in the Oval Office. After Donald Trump secured the GOP nomination, Jared Kushner took over the campaign's data efforts. He focused on maximizing the return for every dollar the campaign spent.
As he tells Forbes, "We played Moneyball, asking ourselves which states will get the best ROI for the electoral vote. I asked, How can we get Trump's message to that consumer for the least amount of cost?" As Forbes explains, "Soon the data operation dictated every campaign decision: travel, fundraising, advertising, rally locations — even the topics of the speeches."
Next: A different childhood experience…
16. As a kid, Kushner didn't go to summer camp or football games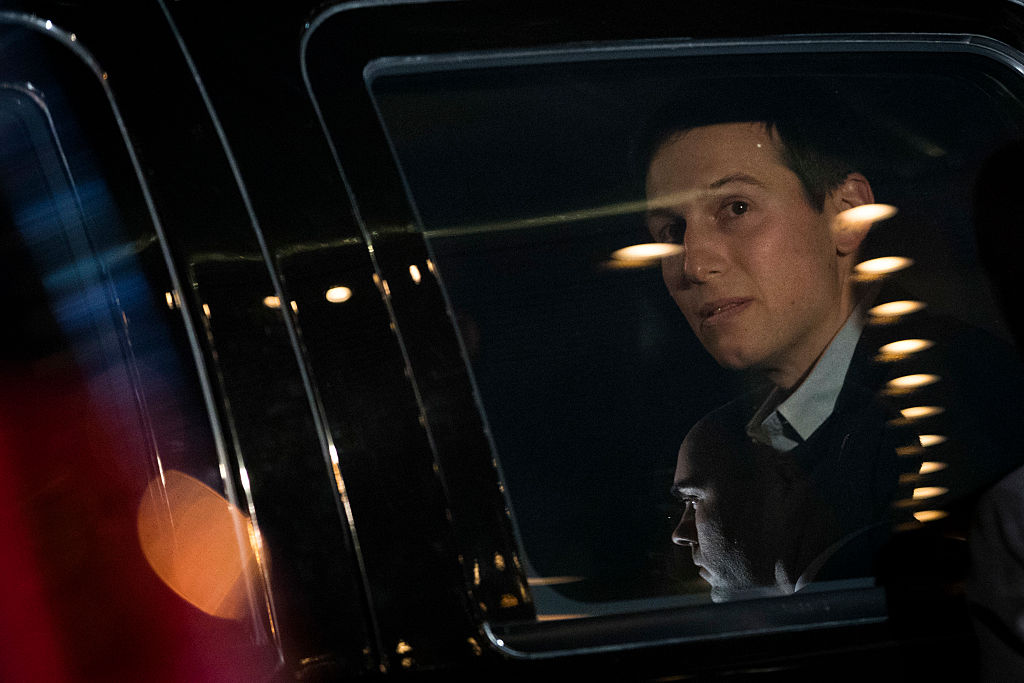 Time reports unlike other children in his New Jersey hometown, Jared Kushner didn't go to summer camps or even to football games. Instead, "he tagged along with his father to construction sites or to see new prospective properties on Sundays." The Real Deal, a publication focused on the world of New York real estate, adds that he "spent weekends and summers scoping out garden apartment communities with his dad and worked on construction sites, painting and leasing apartments for the family company."
Read More: The Most Fascinating Things You Never Knew About Ivanka Trump