First Lady Melania Trump Hates to See Families Separated By Immigration Policy
First lady Melania Trump finally gave a statement on the controversial immigration policy on June 18. The first lady rarely delivers political statements, but the issue aligns closely with her other concerns. Trump's own initiatives focus on children, CNN points out. She made helping children the crux of her official "Be Best" platform, but also took days to respond to immigration policy. Both Trumps' responses sound eerily similar — and equally fact-free.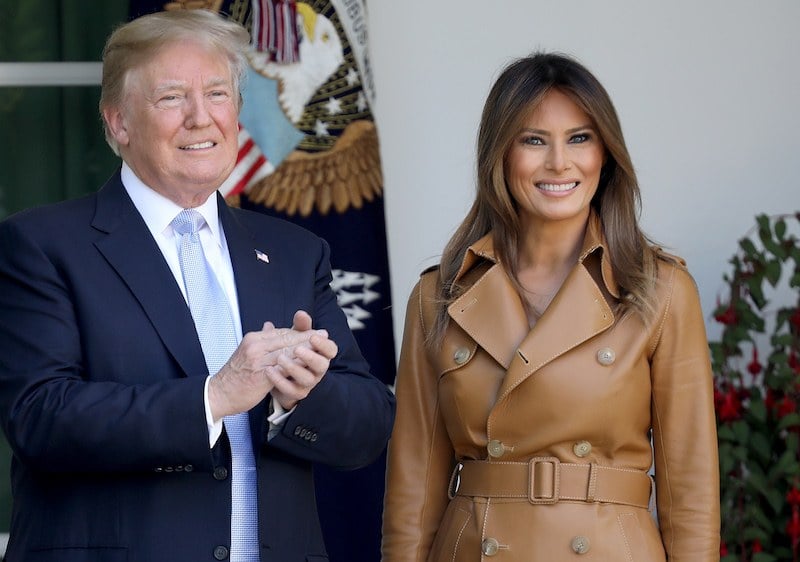 Border patrol separated nearly 2,000 children from their parents at the border as of the end of May, NPR reports. This comes as a direct result of a new policy that charges every adult caught crossing the border illegally with federal crimes. Previous administrations referred those with children mainly to immigration courts. According to CNN, the Justice Department intends to prosecute 100% of the cases, from the beginning of April onward.
NBC reports that "border agents and child welfare workers are running out of space to shelter children who have been separated from their parents." Out of the 550 children currently in custody longer than 72 hours, 300 remain under the age of 12. Those children receive the Department of Homeland Security designation as "tender age children."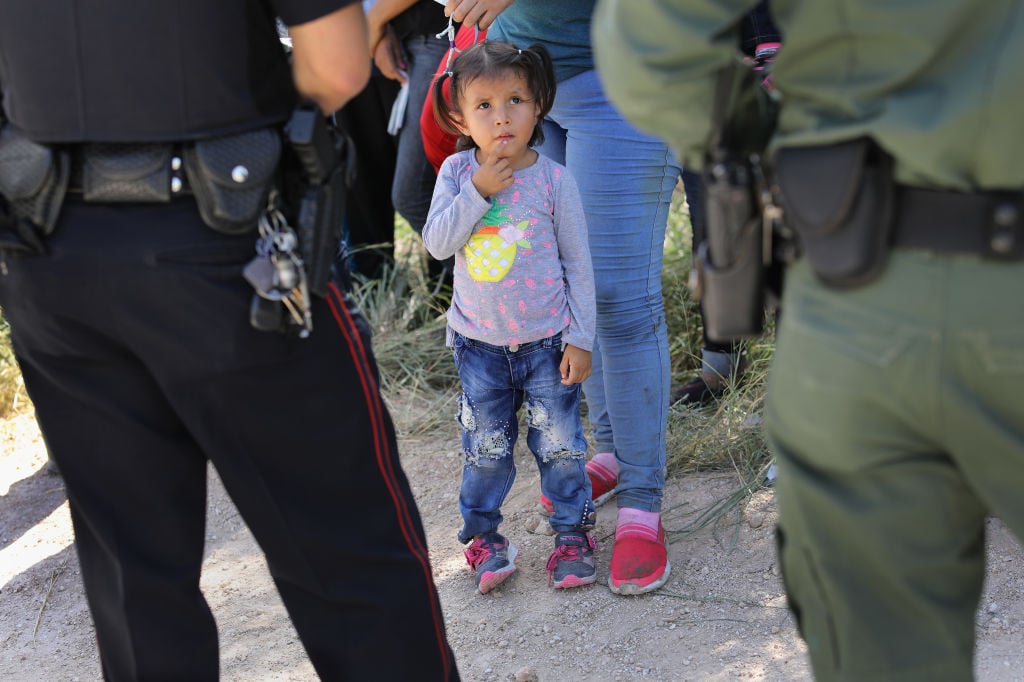 The border patrol-run stations housing them do not have enough room or facilities for long-term stays, according to NBC. "It would be highly inappropriate and even unsafe to hold children for extended periods in these short-term border facilities because they often lack the adequate medical and nutritional resources for these young people," said Greg Chen. The director of government relations for the American Immigration Lawyers Association said they "place these children at risk of harm."
Some officials say the conditions at these stations come largely as a result of poor planning. Peter Boogaard, a former DHS and White House official in the Obama administration especially had harsh words. "[The Trump administration] didn't think this through at all — what it would mean for kids, for their parents, and for the operational challenges."
The first lady does not stand alone in her criticism of the policy. It has also fractured Trump's usually uniform conservative base, according to The Washington Post. The U.S. Conference of Catholic Bishops and the Southern Baptist Convention both issued critical statements. The Rev. Samuel Rodriguez, who delivered a prayer at Trump's inauguration, also signed a letter calling the practice "horrible." In addition, Trump supporter Pastor Franklin Graham of Samaritan's Purse called it "terrible" and "disgraceful."
However, several Trump administration officials still do support it. Those include Chief of Staff John Kelly, Homeland Security Secretary Kirstjen Nielsen, and senior adviser Stephen Miller, who helped draft it. Trump's tweets to the contrary  just redirect blame away from himself. For her part, the first lady's statement also comes across as somewhat lackluster.
"Mrs. Trump hates to see children separated from their families and hopes both sides of the aisle can finally come together to achieve successful immigration reform," her communications director, Stephanie Grisham, told CNN. "She believes we need to be a country that follows all laws, but also a country that governs with heart."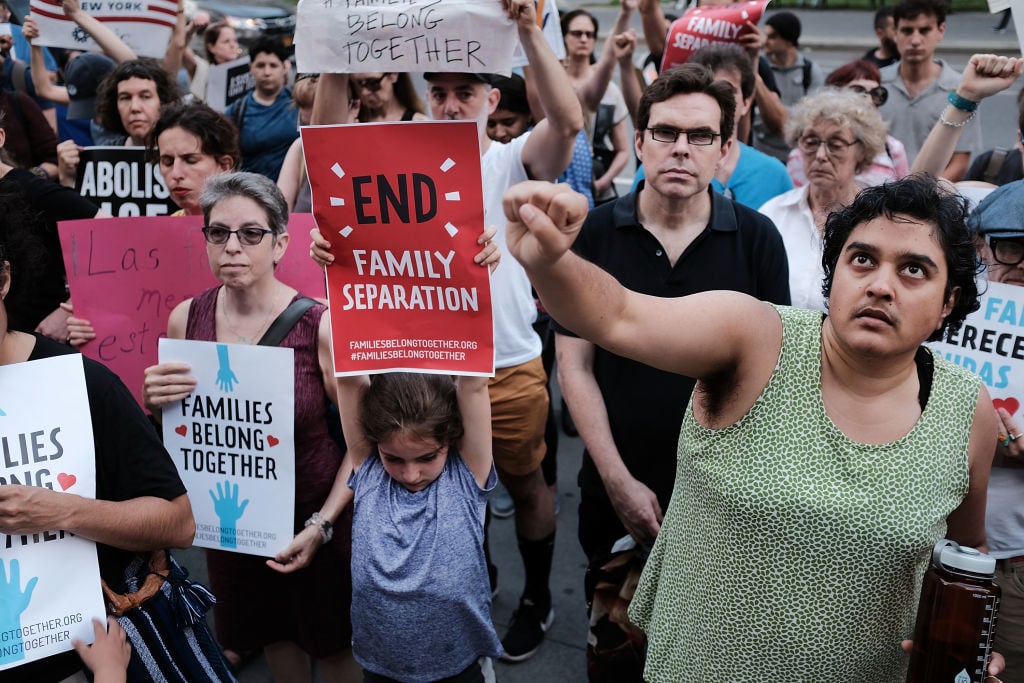 Her statement aligns fairly closely with her husband's. Trump has repeatedly tried to wiggle out from under the policy. He previously tweeted, "Separating families at the Border is the fault of bad legislation passed by the Democrats. Border Security laws should be changed but the Dems can't get their act together! Started the Wall." However, the "bad legislation" and "border security laws" he referenced — and the first lady referred to — don't actually exist.
Trump all but asked for Nielsen's resignation for initially resisting it. According to The New York Times, he gave explicit direction to separate parents from their children. He also directly contradicted himself during a previous speech, about the laws governing the borders. "We don't have laws. We have laws that were written by people that truly could not love our country," he also told members of the National Rifle Association. "We're going to start defending our country. We're going to start defending our borders."
The president later tweeted,"Democrats can fix their forced family breakup at the Border by working with Republicans on new legislation, for a change! This is why we need more Republicans elected in November. Democrats are good at only three things, High, High Crime, and Obstruction. Sad!"
In fact, The Washington Post explains, Trump knows exactly what laws remain on the books, and how he wants to address them. He intends to use the children as pawns to extract concessions from Democrats. That will serve to push through an immigration package that includes money for the fabled border wall and cuts to legal immigration, among other measures.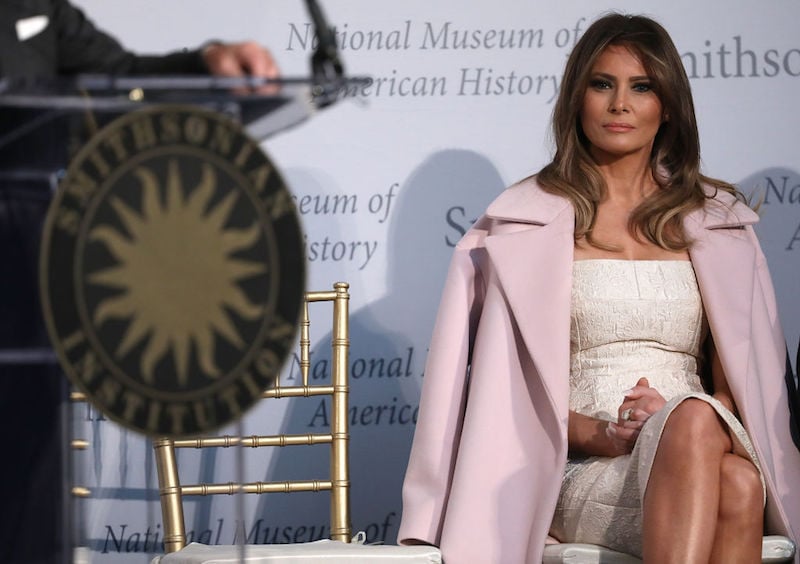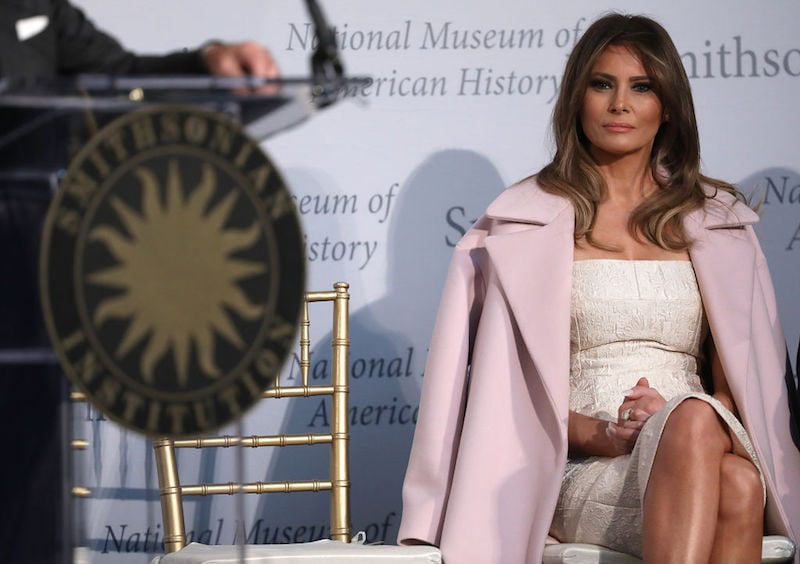 It remains unclear which laws the first lady wants changed, in particular. Much like her husband, Melania Trump appears unsure of what the laws actually say, or how legislation can fix them — if they do exist.
International human rights organizations have roundly denounced the practice. The United Nations human rights office demanded Trump "immediately halt" the family-separation policy, CBS News reports. That office said "children should never be detained for reasons related to their own or their parents' migration status. Detention is never in the best interests of the child and always constitutes a child rights violation."
At press time, Trump showed no signs of slowing or stopping the policy and thousands of families remain separated indefinitely.
Check out The Cheat Sheet on Facebook!