These 'Fixer Upper' Home Decor Trends Are Already Going Out of Style
Everybody loves watching Joanna Gaines work her magic on Fixer Upper. But the HGTV star has a pretty distinctive style, and even the most gorgeous home decor trends can't last forever. With Fixer Upper now over, many of the home decor trends that the show popularized are going out of style.
Let's take a quick look at the home decor trends that belong in the past.
1. Concrete tiles
Joanna Gaines has used patterned concrete tiles in several homes on Fixer Upper, even Instagramming some of her favorites. But Realtor.com reports that this is a design trend to ditch. These tiles look great, but they pose some major longevity issues. Cement cracks much more easily than other materials. Plus, many of the patterns are too big and too graphic — and look out of place in the historic homes that many Fixer Upper fans are renovating.
Next: This pattern is on its way out.
2. Chevron patterns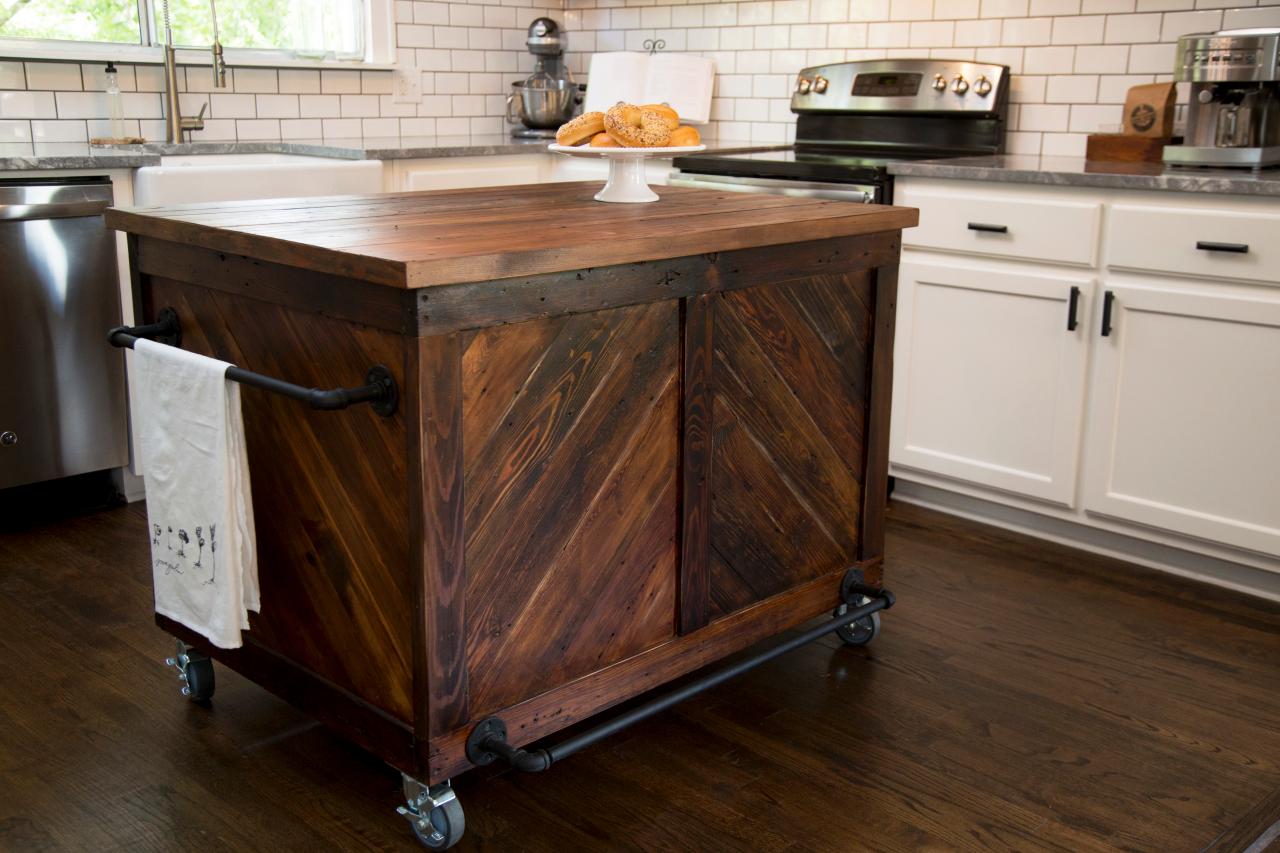 While Joanna Gaines doesn't use chevron-print wallpaper like some other designers, she's definitely guilty of using the motif on kitchen islands, on window shutters, and elsewhere in Fixer Upper homes. But Realtor.com reports that the chevron motif is definitely going out of style. The publication reports that chevron "has been inescapable for the past few seasons, much to designers' chagrin." Some designers warn that it looks "cheap" anywhere other than kids' rooms, so you'll want to back away from this pattern.
Next: Don't use this Joanna Gaines signature in your home.
3. Shiplap
Realtor.com reported back in 2016 that shiplap was already going out of style — so it's really passé by now! We all know that Chip and Joanna Gaines are obsessed with shiplap. But Realtor.com reports, "Slapped on every wall — regardless of the home's style — shiplap has long passed 'quirky and quaint' and set down anchor at 'overused.'" If you actually live in a farmhouse, it's probably fine to decorate with shiplap. But in many other styles of home, it makes little sense.
Next: Think twice before hanging one of these.
4. Barn doors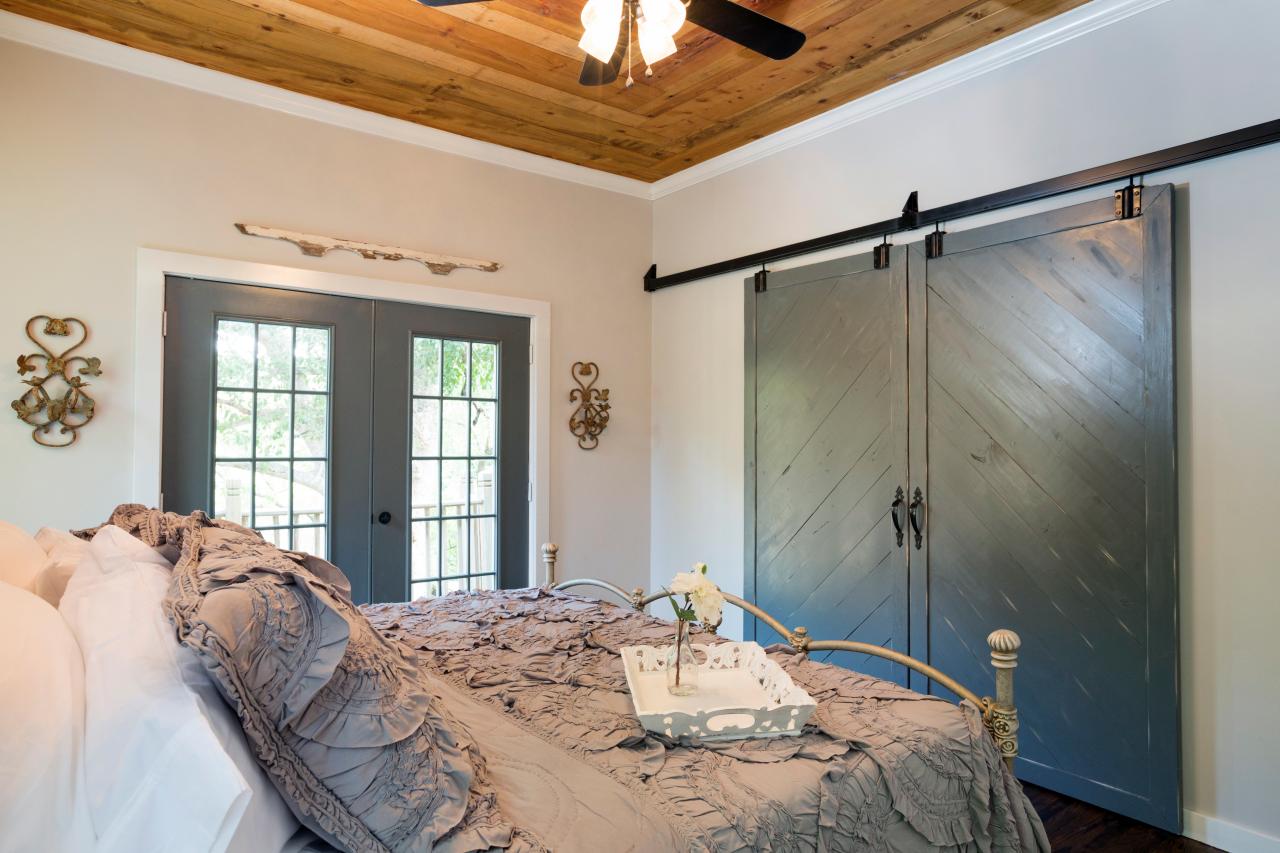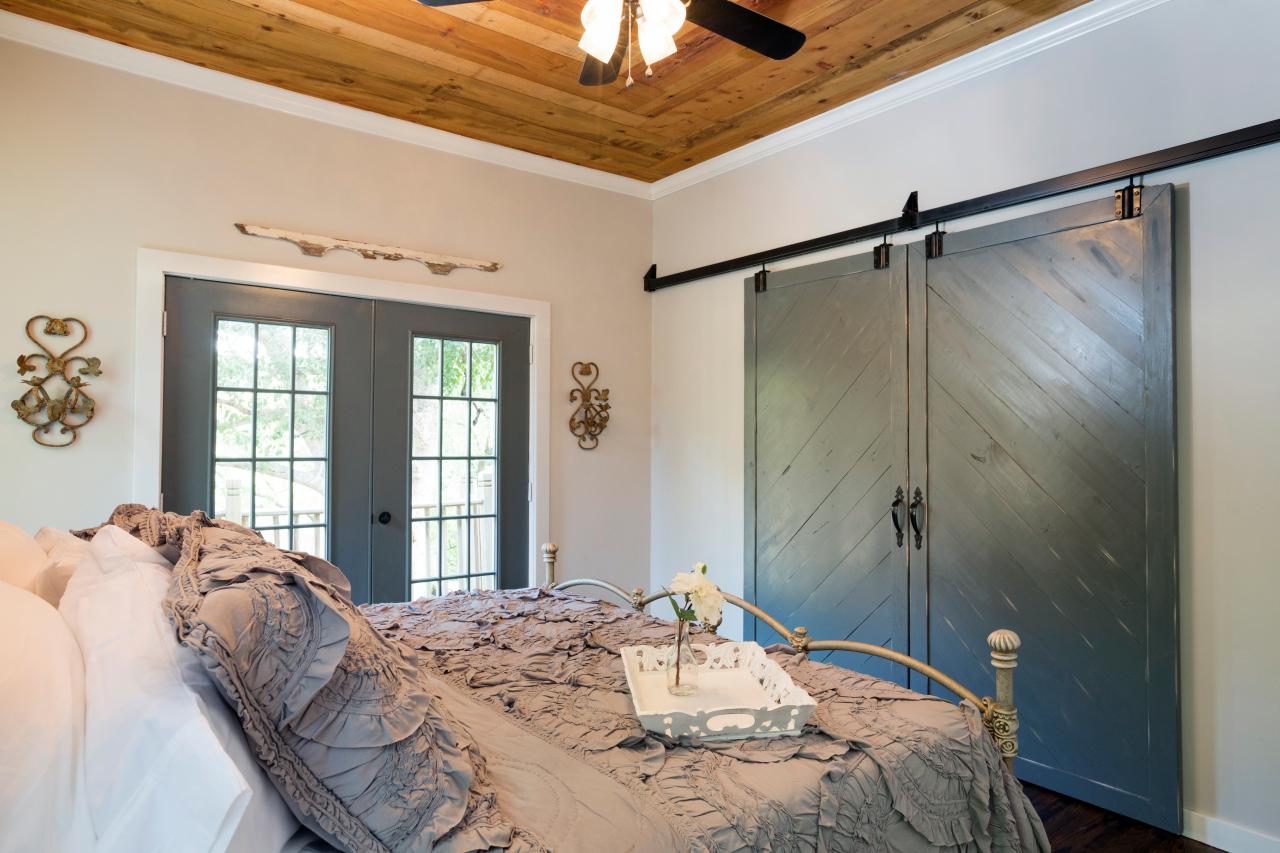 Also in 2016, Realtor.com rang the death knell for barn doors. By now, this Fixer Upper staple is really out of style. In some cases, it still makes sense to use a sliding barn door. Like if you don't have room for a swinging door, and can't afford to install a traditional pocket door. But Realtor.com explains, "What was once cute and clever is now tacky and outdated."
Next: Pick a different color scheme.
5. White everything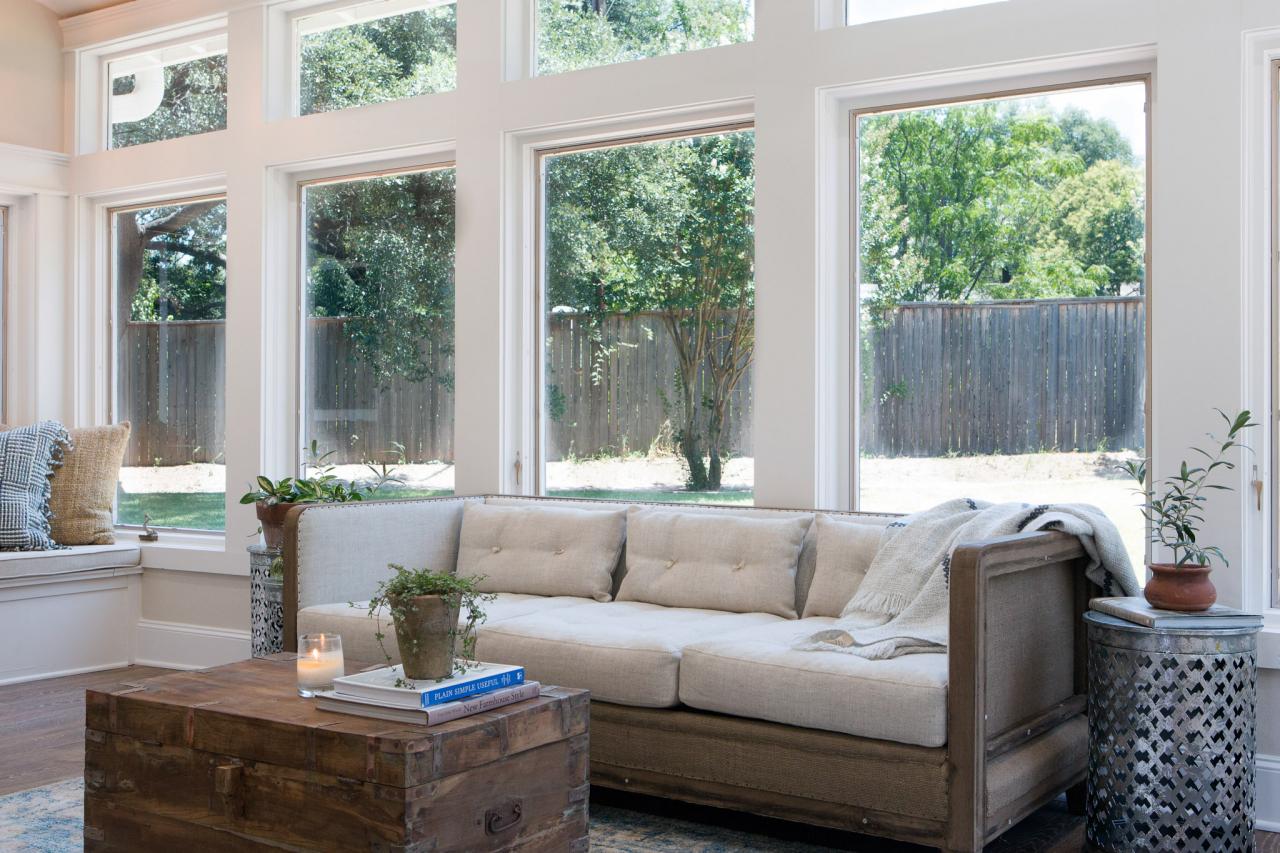 An all-white look has dominated decor magazines and HGTV shows (not just Fixer Upper!) for years. But one of the most impractical things that Joanna Gaines does when decorating Fixer Upper homes is decking out rooms all in white. And Realtor.com reports that this look is definitely going out of style. People are reaching for richer shades instead — which has the convenient side effect of making homes a little more resilient against mishaps by kids and pets.
Next: You don't need to splurge on this material. 
6. Carrara marble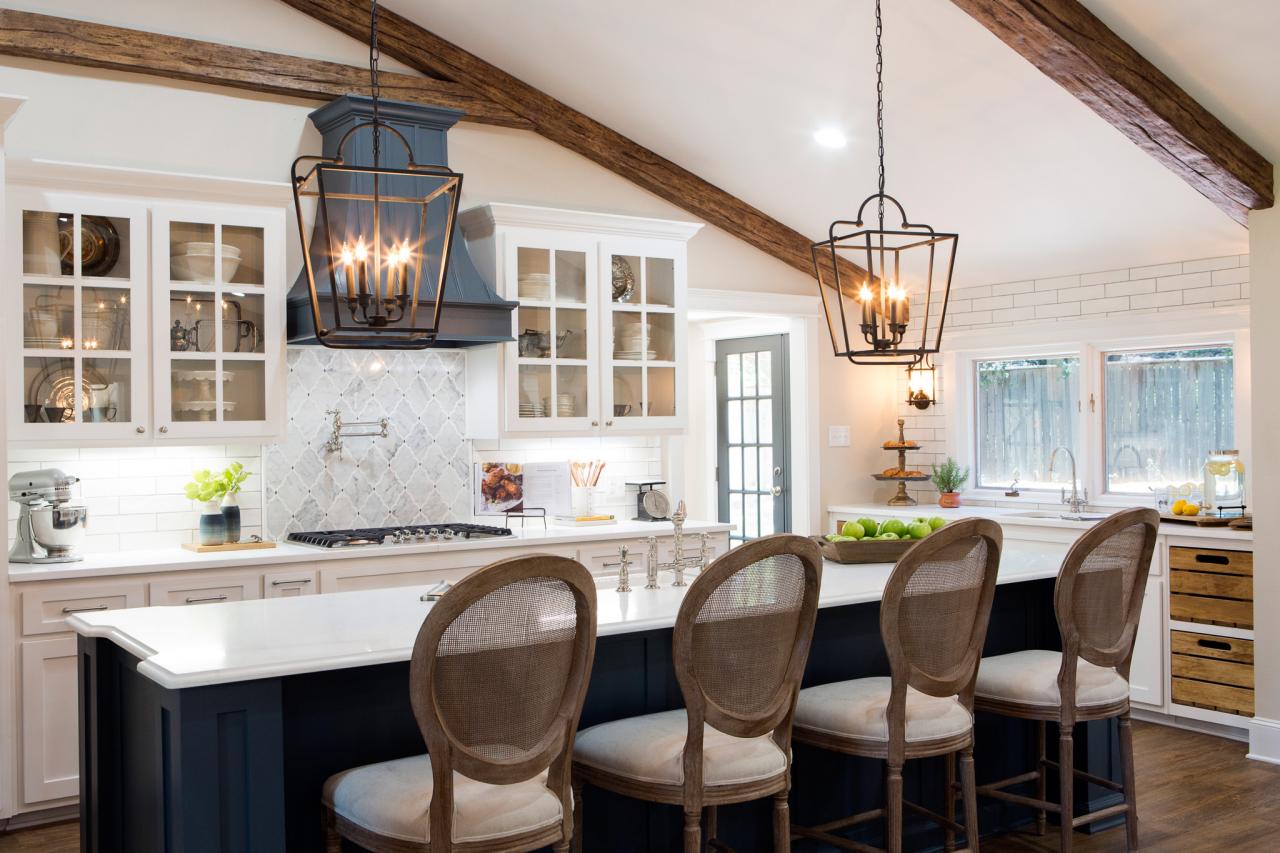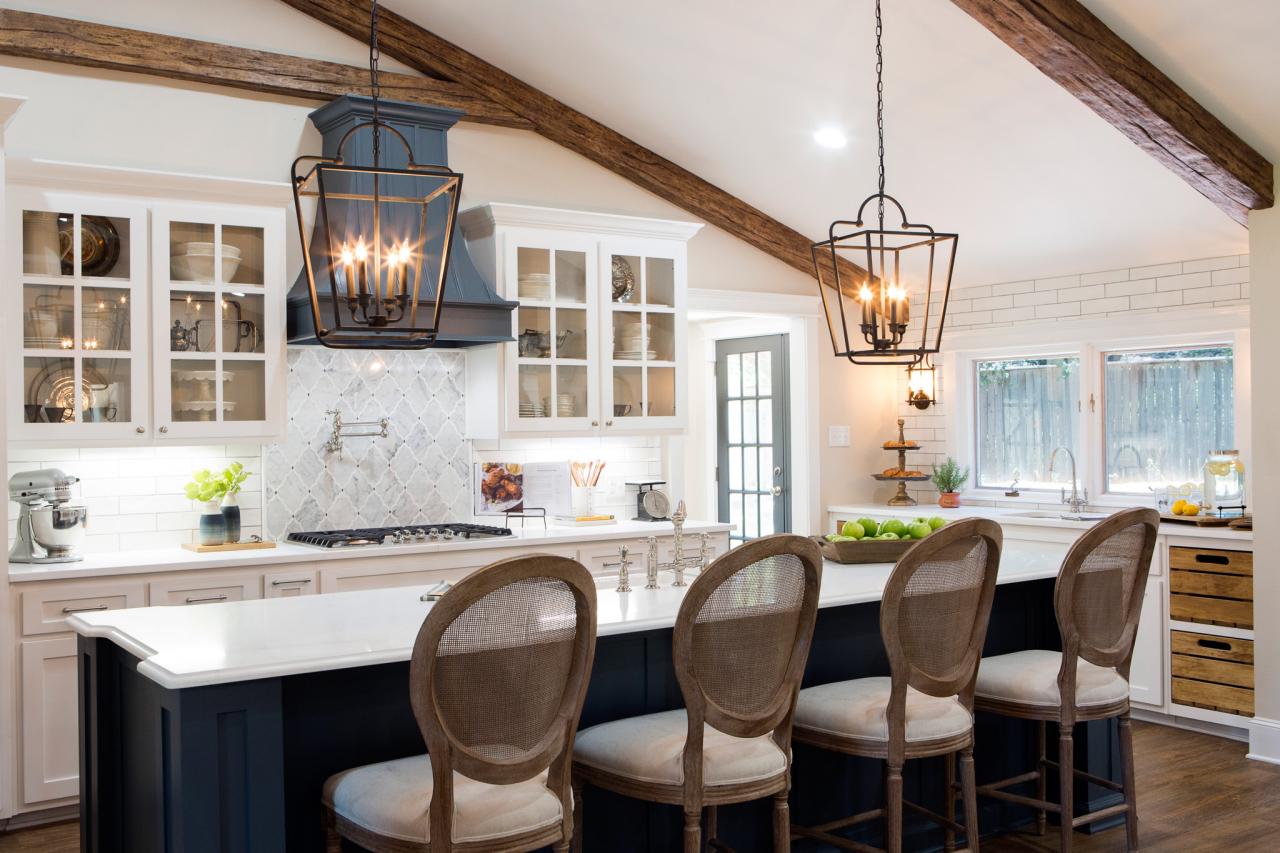 Joanna Gaines loves Carrara marble. But Realtor.com reports that the high maintenance required by this material has turned the tide on the trend. "Those distinctive gray veins are becoming a little too distinctive," the publication explains. "Omnipresent materials never stay trendy for long, and this one's ready for the dustbin of history." Plus, marble stains easily. So most homeowners are turning to easy-to-clean countertops, such as quartz or soapstone.
Next: You really don't need one of these in your kitchen. 
7. Statement-making range hoods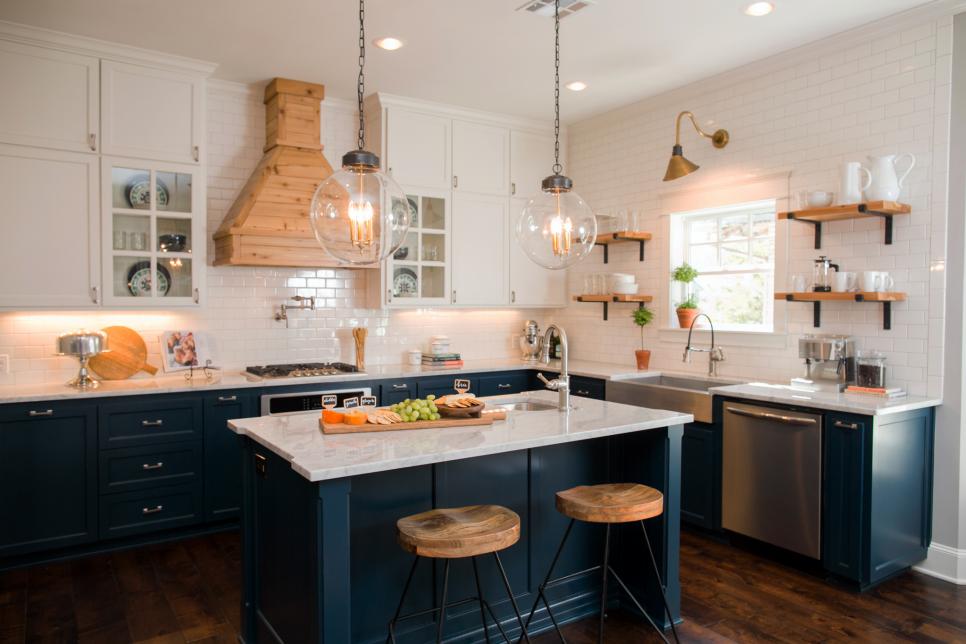 Joanna Gaines is just as guilty as other HGTV designers of installing statement-making range hoods in open concept kitchens. But according to Realtor.com, this home decor trend is quickly going out of style. The "overstated hood fan is now officially so yesterday, with designers predicting it'll soon be seamlessly integrated into cabinetry," the publication explains. "Thanks to HGTV, buyers went crazy for them as a design concept and they became visual centerpieces of the modern kitchen. No more!"
Next: An overabundance of this plant can make your home look dated.
8. Ferns
Joanna Gaines doesn't hide her love of houseplants. But one particular plant that Elle Decor wishes Joanna would put away? The ferns. "It's a beautiful plant, but you don't need one in every room," the publication explains. "In the 90s and 2000s these plants took over homes, but there's no need to make your living room look like a greenhouse." Joanna might disagree on that last point, but it's true: There are plenty of other plants to choose from when you want to add a touch of green to your space.
Next: Try not to rely on this motif.
9. Cactus prints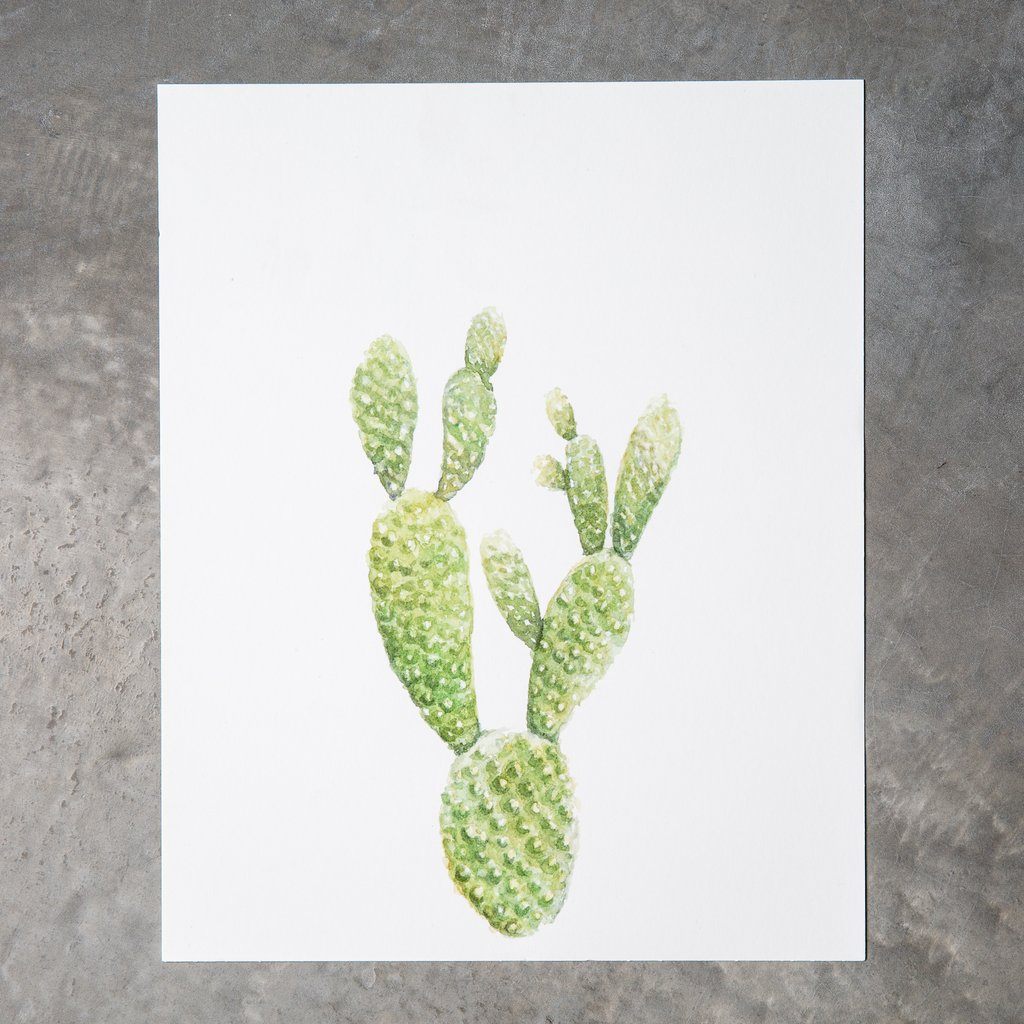 Realtor.com also points to cactus prints as a trend that's going out of style. But that hasn't stopped Joanna Gaines from selling literal cactus prints in the Magnolia Market shop. Realtor.com reports that the desert motif has become "absolutely overdone." A few subtle pieces of art might be okay if you live in the desert, or love vacationing there. But otherwise, leave the cacti in your yard or in your houseplant collection.
Next: This trend has become passé, especially if you don't live near the ocean. 
10. Nautical motifs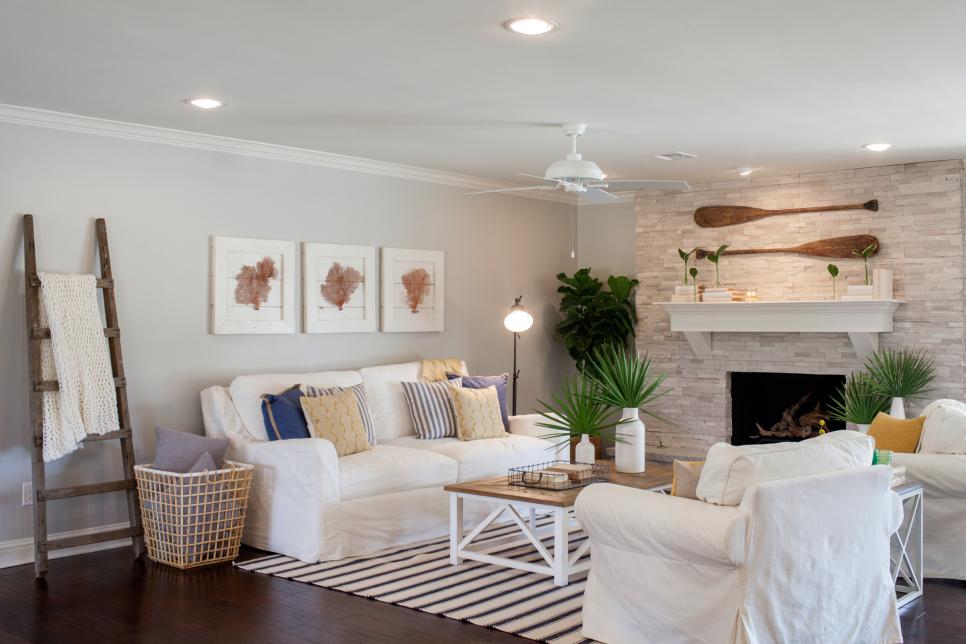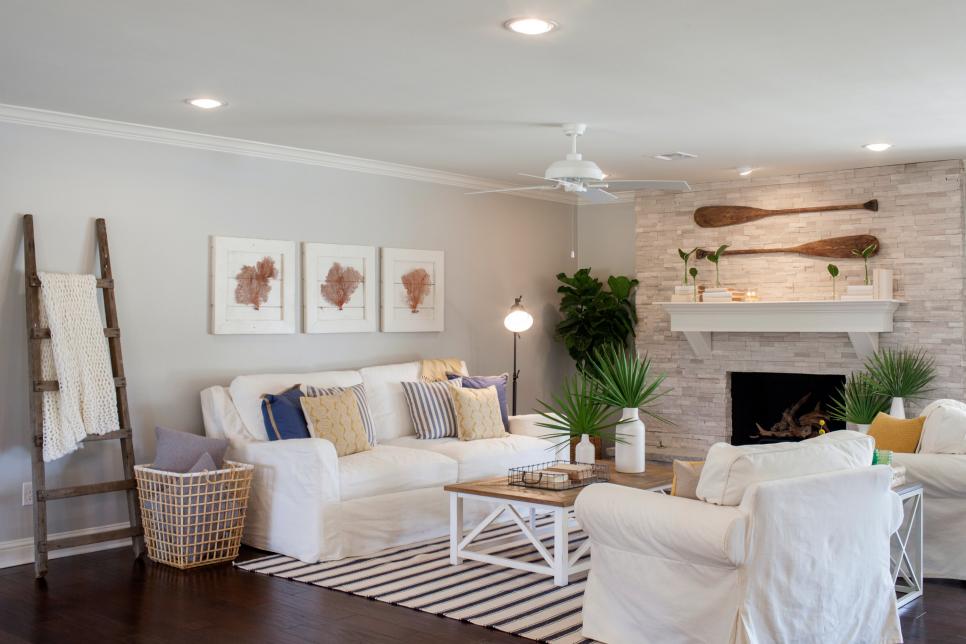 While Realtor.com reports that desert motifs are out, Elle Decor reports that nautical themes are going out of style, too. Joanna Gaines typically doesn't use a lot of nautical decor, but it's definitely appeared in at least one or two Fixer Upper homes. We probably don't need to tell you how out of place anchors, sailors' rope, and seashells look in a home in a landlocked state. But as Elle Decor notes, there are less obvious ways to achieve a beachy vibe even in a home that is on the coast.
Next: Take these off your walls ASAP!
11. Words and phrases as art
Another motif that Realtor.com characterizes as going out of style? Words and phrases as art — a trend that Joanna Gaines very much had a hand in popularizing. People put words or phrases on plaques and pieces of wood. Sometimes they stencil them right onto the wall. But designers report that this trend is on its way out, especially because plenty of homeowners have taken the look a little too far.
Next: Don't rely on these for statement lighting. 
12. Edison bulbs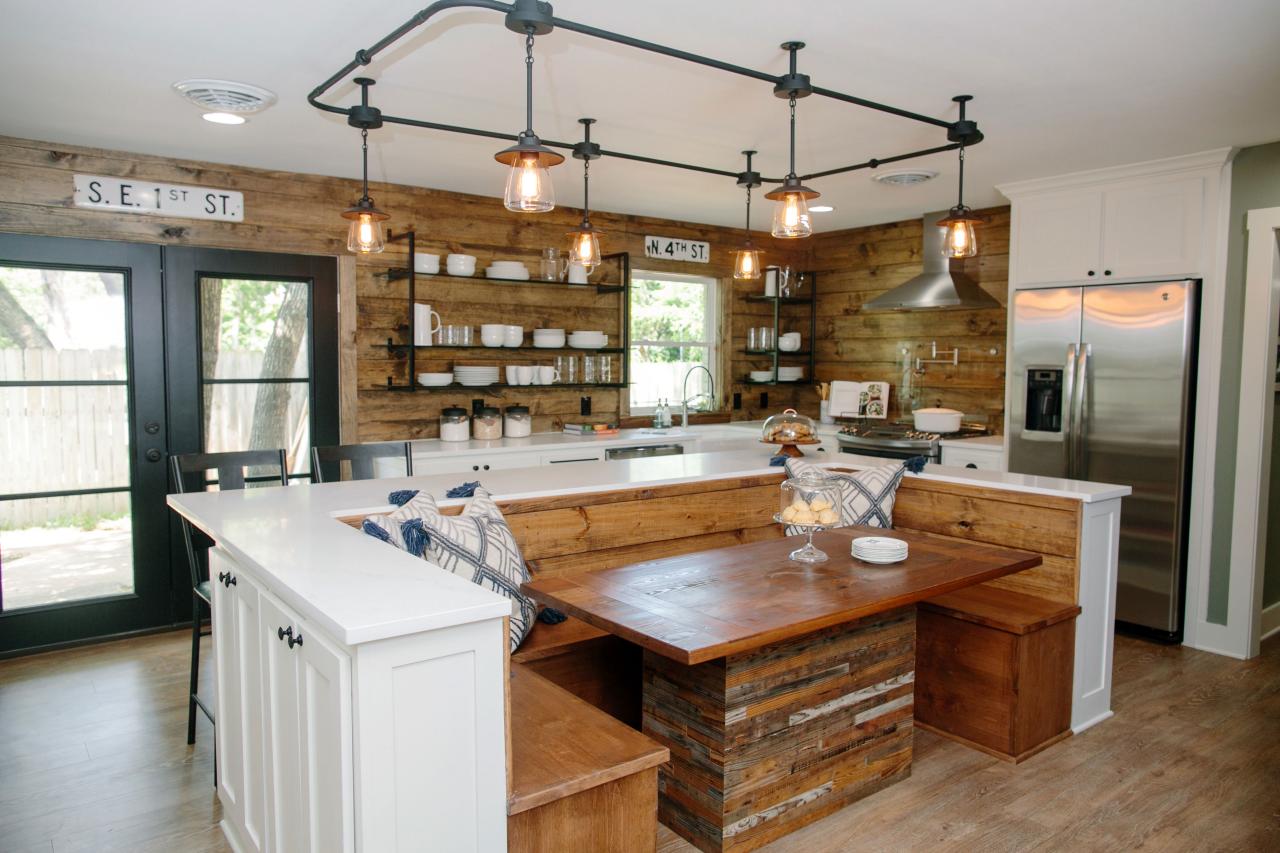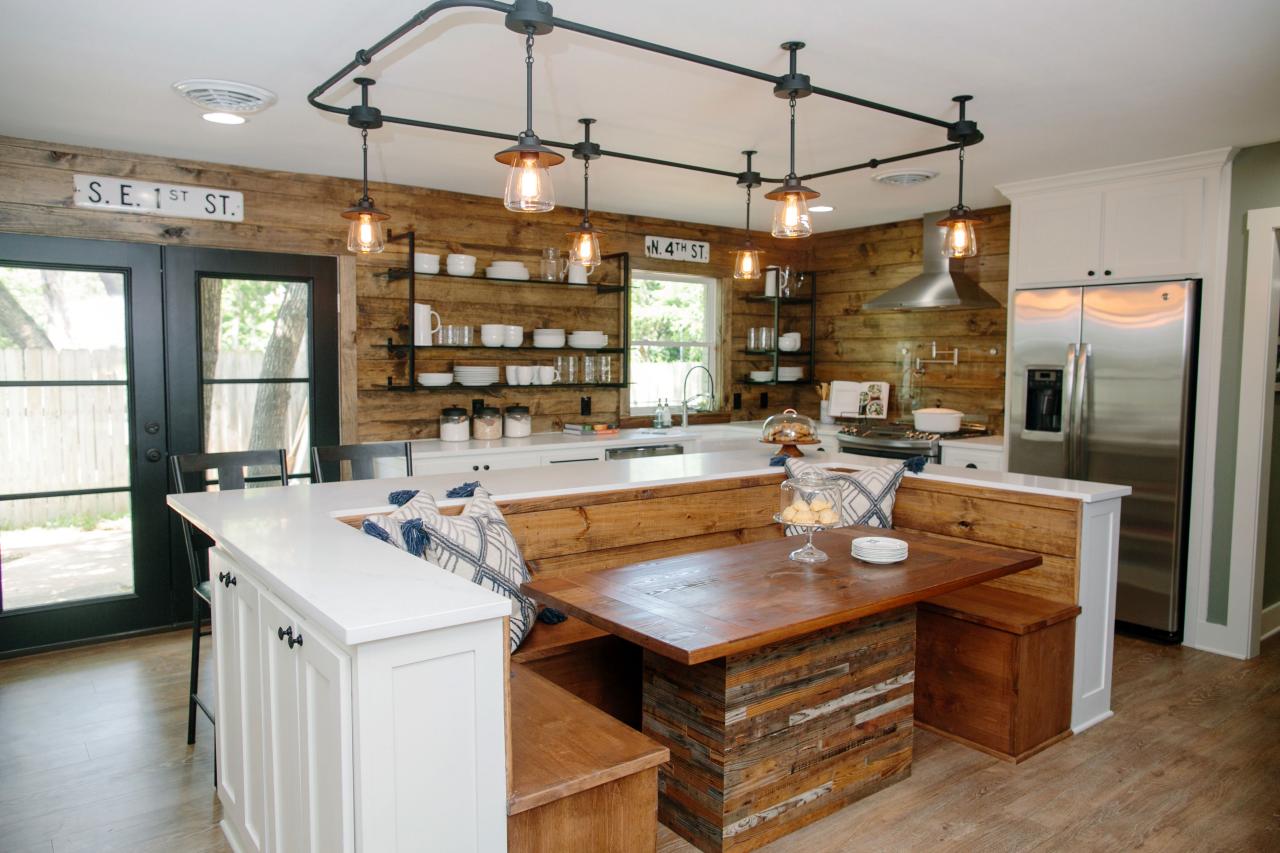 HGTV designers like Joanna Gaines often reach for so-called Edison bulbs when they want to use a light fixture that leaves the lightbulb exposed. But according to Elle Decor, "The 'exposed' lighting look belongs, well, back when Thomas Edison came up with the original design." Used improperly, even the priciest Edison bulbs can cast harsh light. You're probably better off going with a statement chandelier than a bare bulb.
Next: Pick something else to add a luxe touch to your bedroom. 
13. Tufted headboards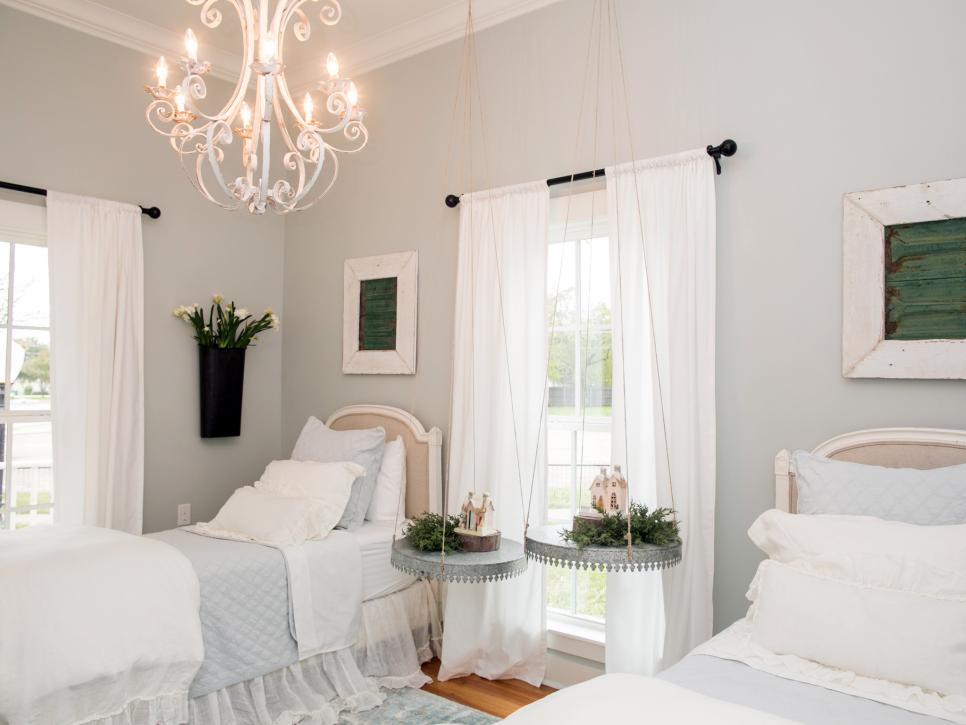 You might be tempted to go with a tufted headboard to add a luxe look to an otherwise farmhouse-chic bedroom. But Elle Decor advises against it. "Tufted furniture is centuries old, but it no longer has the glam feel it once did. Now, it just looks a little stuffy," the publication explains. It seems that Joanna Gaines hasn't gotten the memo yet, since Magnolia Home still sells tufted headboards and upholstered beds.
Next: Think twice about using this pattern. 
14. Damask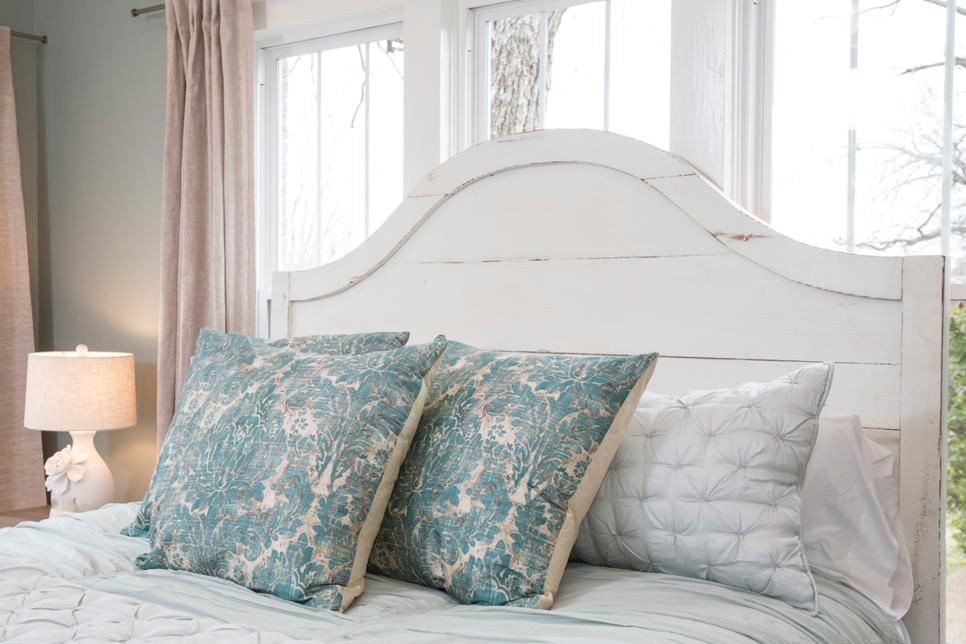 Another old-fashioned style that Elle Decor reports should stay in the past? Damask. "Is it a floral? Is it chintz? No, it's damask, which was a pattern found on everything from wallpaper to curtains in the 90s," the publication explains. Joanna Gaines doesn't use a lot of it, but you've probably seen it making an appearance in Fixer Upper homes on accents like throw pillows. If you want to go with a pattern, try to choose a more modern one instead.
Next: You might not want to emulate this Joanna Gaines signature. 
15. Farmhouse style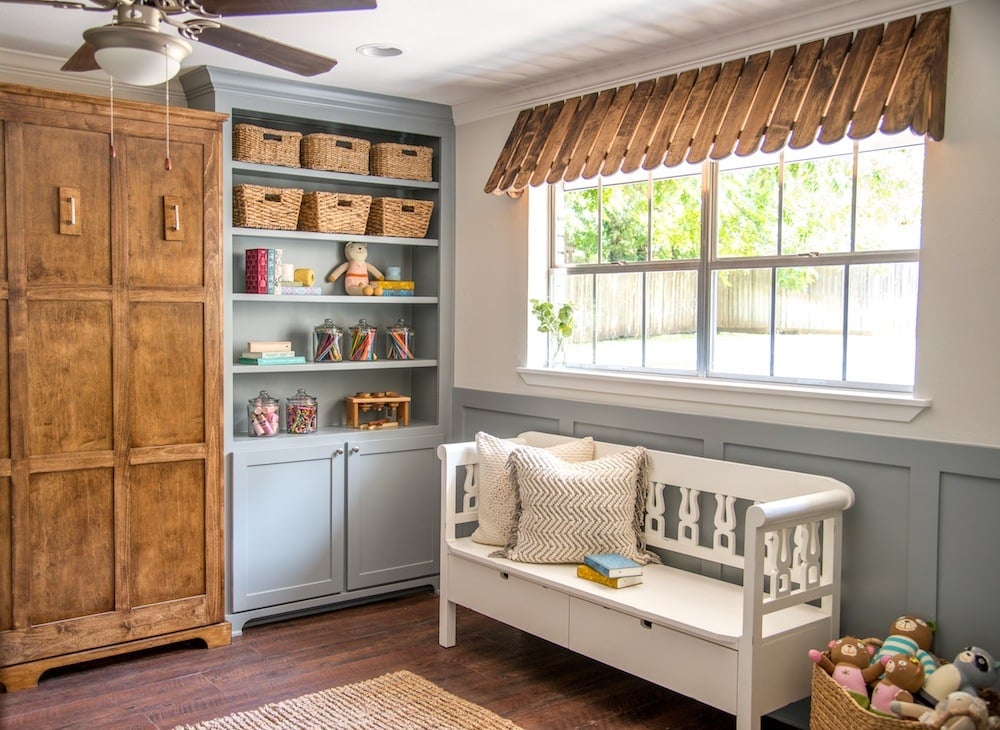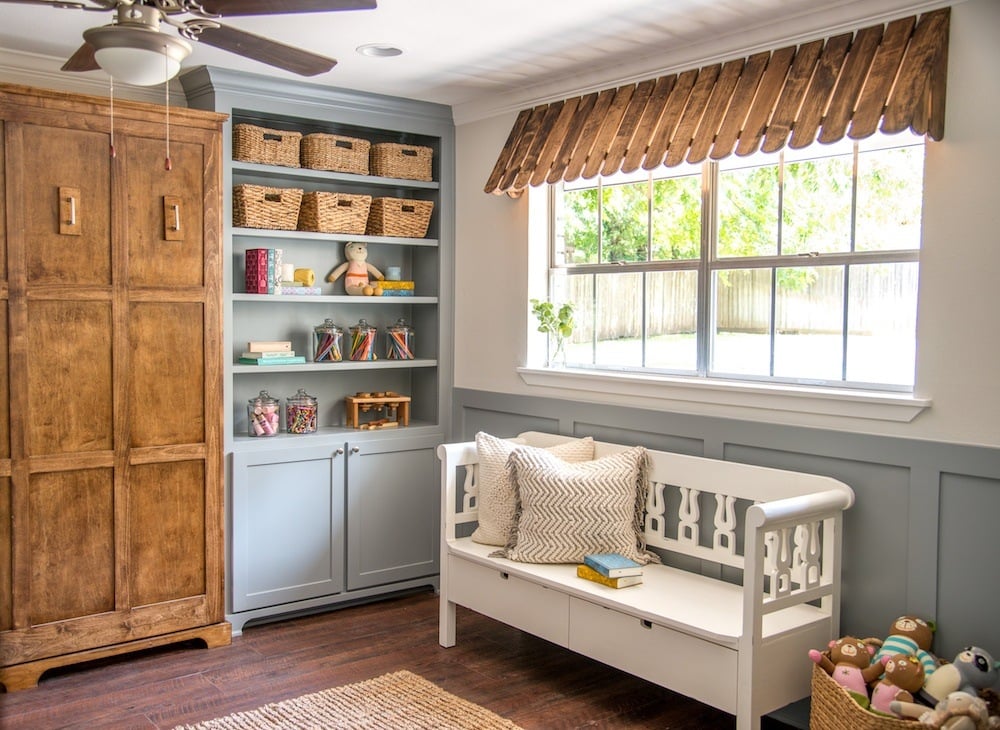 The biggest shocker of all? Realtor.com reveals that farmhouse style itself — Joanna's biggest signature — is on its way out. "Call it the Chip and Joanna Gaines effect," the publication explains. "Over the past four years, everyone this side of Waco, TX, wanted a farmhouse sink and shiplap walls. But in the new year — and with 'Fixer Upper' coming to an end — the farmhouse chic style is starting to finally feel 'a little too contrived.'" Designers say that the idea is fine, but the execution has gone awry as people take the look to extremes where Joanna never intended it to go.
Next: This 'Fixer Upper' staple is going out of style, too.
16. Open floor plans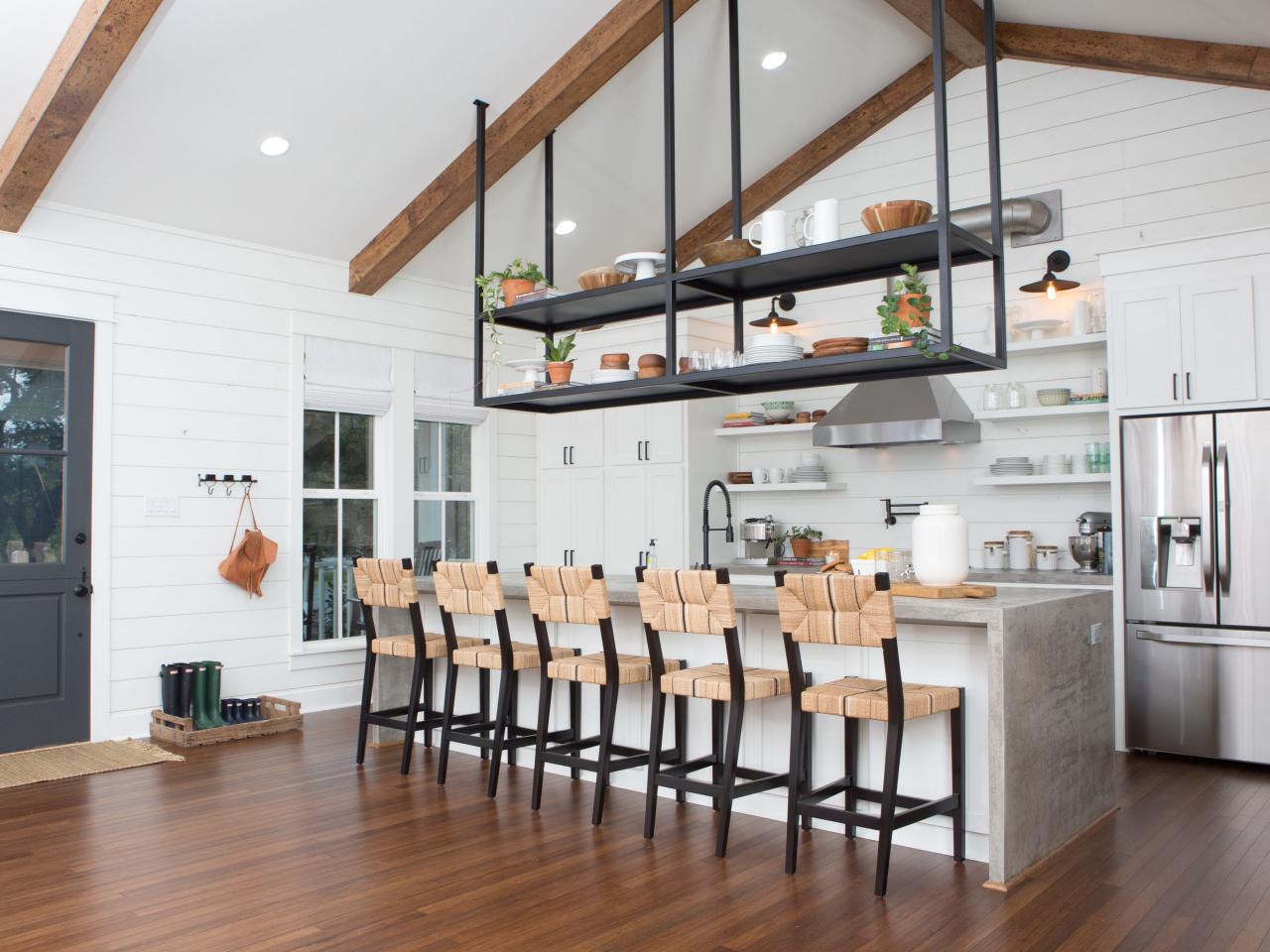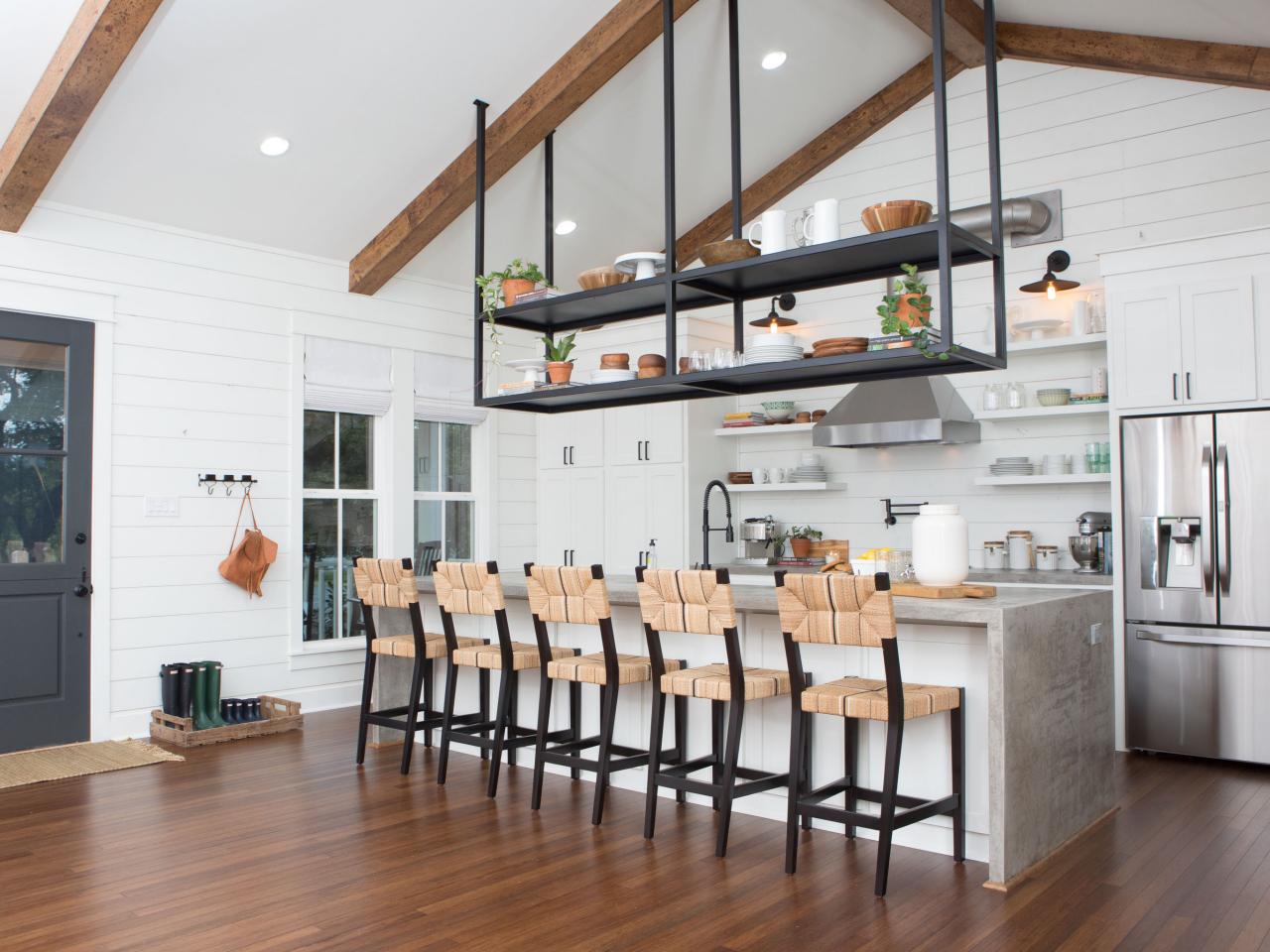 Similarly, Realtor.com reports that open floor plans are going out of style, a major shock to fans of Fixer Upper and Joanna Gaines. But the publication admits, "This is a tough one to call. The pros are highly conflicted on whether the open floor plan will persist even as Fixer Upper comes to an end. Some designers say consumers will continue to crave open space to facilitate family and social gathering and entertaining." But some say "it's a thing of the past."
Next: Don't use this style in your home.
17. Tuscan style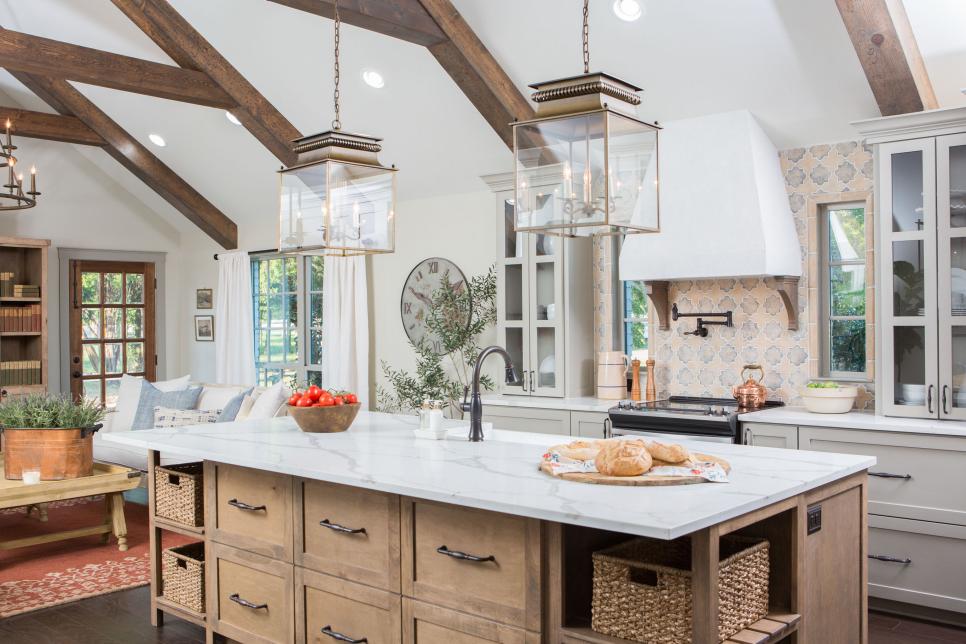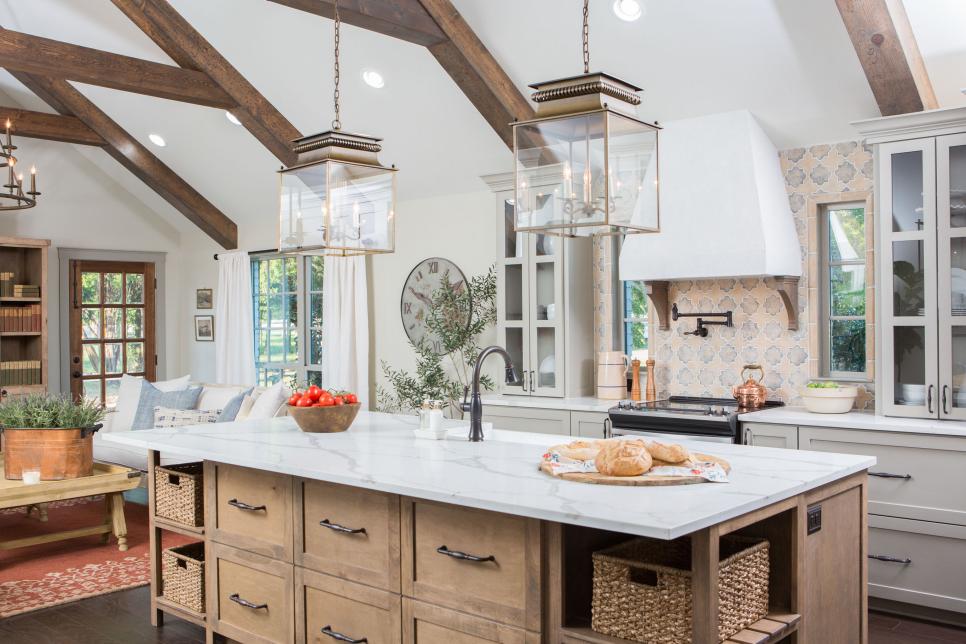 Joanna Gaines doesn't channel Tuscan style that often. But it's made an appearance in a few Fixer Upper homes. And Realtor.com reports that this trend is finally going out of style. "The love for Tuscan style goes deep: This trend started surfacing en masse in 2005 or 2006, designers say, and has hung on longer than expected." The travertine tile, oversized furniture, and ornate look will finally give way to something that looks a little more modern.
Read more: These Are the Most Watched Home Decorator Shows of All Time
Check out The Cheat Sheet on Facebook!