These 'Fixer Upper' Home Trends Are a Total Waste of Money
If you're a fan of HGTV's Fixer Upper, then it's probably your dream to live in a house that looks like Joanna Gaines designed it. Even though you probably can't get Chip and Joanna to renovate your house, you can still get the Fixer Upper look in your own home. The only problem? Some of the biggest Fixer Upper trends are a major waste of money. After all, a few of the things that Joanna puts in each home are a little impractical — even if they're gorgeous.
Read on to check out the Fixer Upper trends that are a big waste of money to try out in your own home.
1. Farmhouse sinks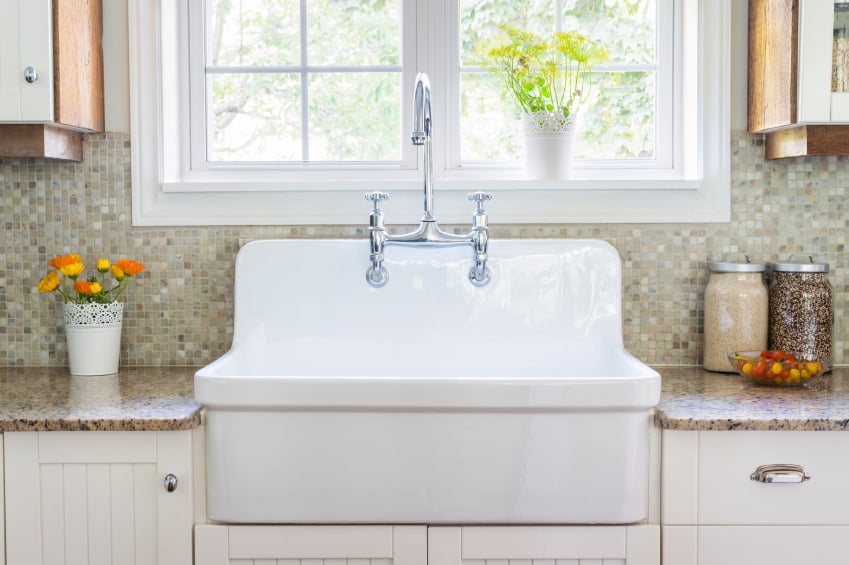 As Houzz reports, white farmhouse sinks are usually made of fireclay or porcelain. While porcelain sinks usually cost less than fireclay sinks, neither option is particularly economical. Fixer Upper fans often find that these beautiful sinks cost a lot of money — sometimes a lot more than other under-mount or top-mount sinks. While a basic stainless steel sink starts at about $50, an apron-style stainless steel sink often costs at least $400. Go with porcelain or fireclay instead, and it will be at least $1,000. Plus, you'll probably pay more for the more complicated installation — and any custom cabinets that your sink requires.
Next: This kind of door can get incredibly expensive to install.
2. Barn doors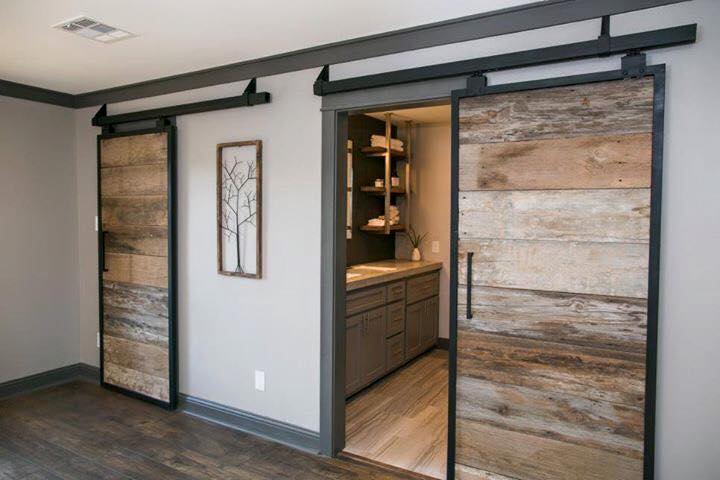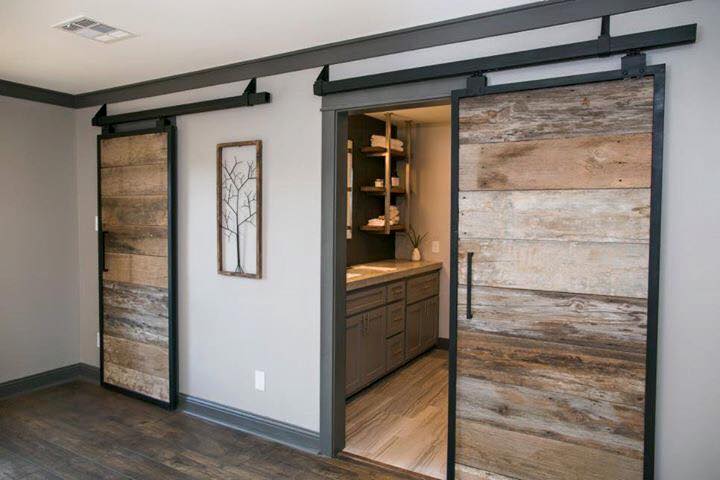 Depending on what you envision, a barn door can seem like a reasonable way to add some farmhouse chic to your home. But barn doors typically cost a lot more than most Fixer Upper fans would like to think. The track system alone can cost hundreds of dollars, depending on what you want. And that's before you even take into consideration what it'll cost to buy or build an appropriately sized door. You can probably install a barn door yourself, at least if you have a few family members willing to assist you. But it may cost you hundreds of dollars to hire a pro if you can't handle the installation yourself.
Next: This accent is a nonfunctional but expensive project to add to your living room.
3. Faux ceiling beams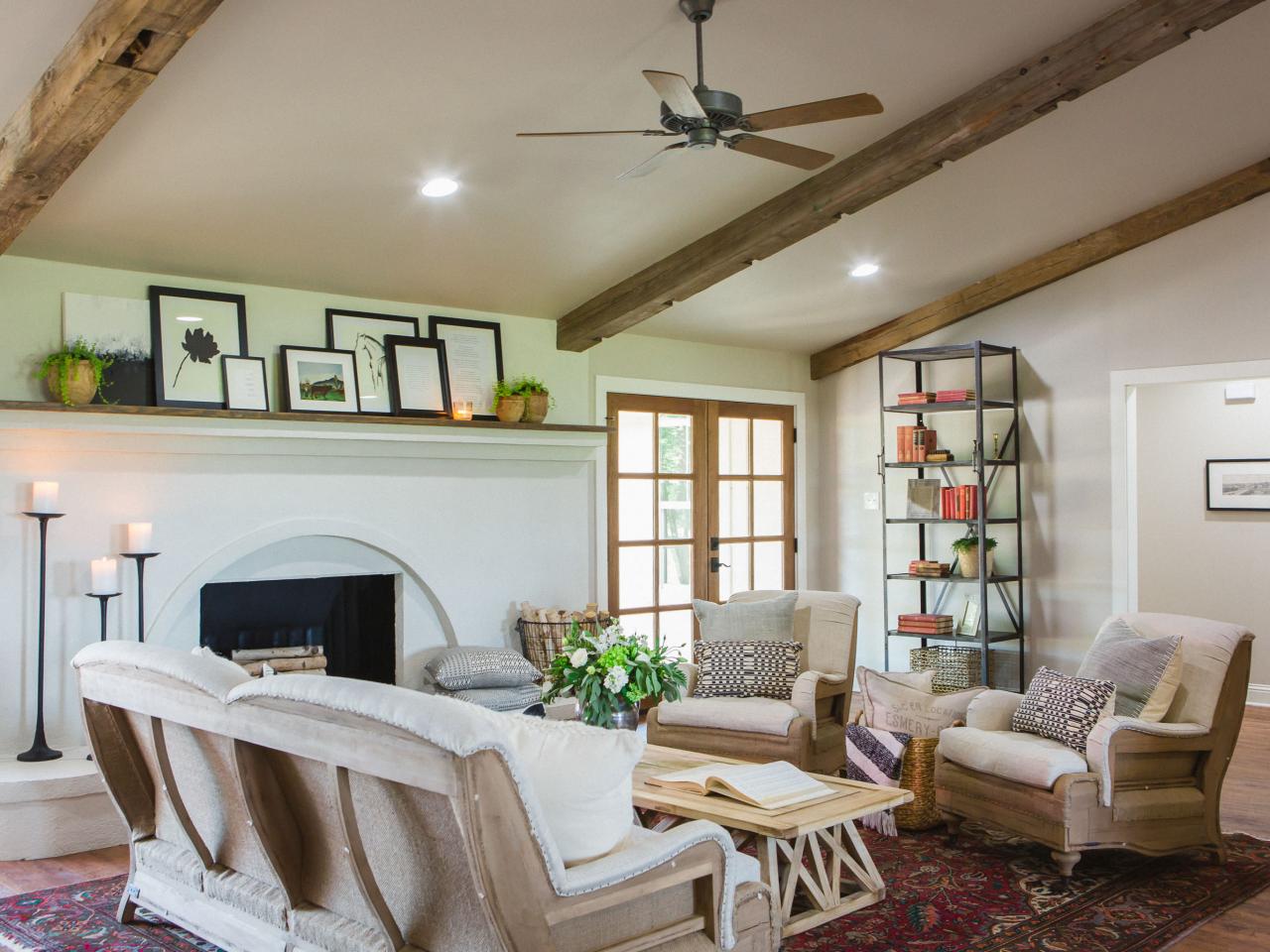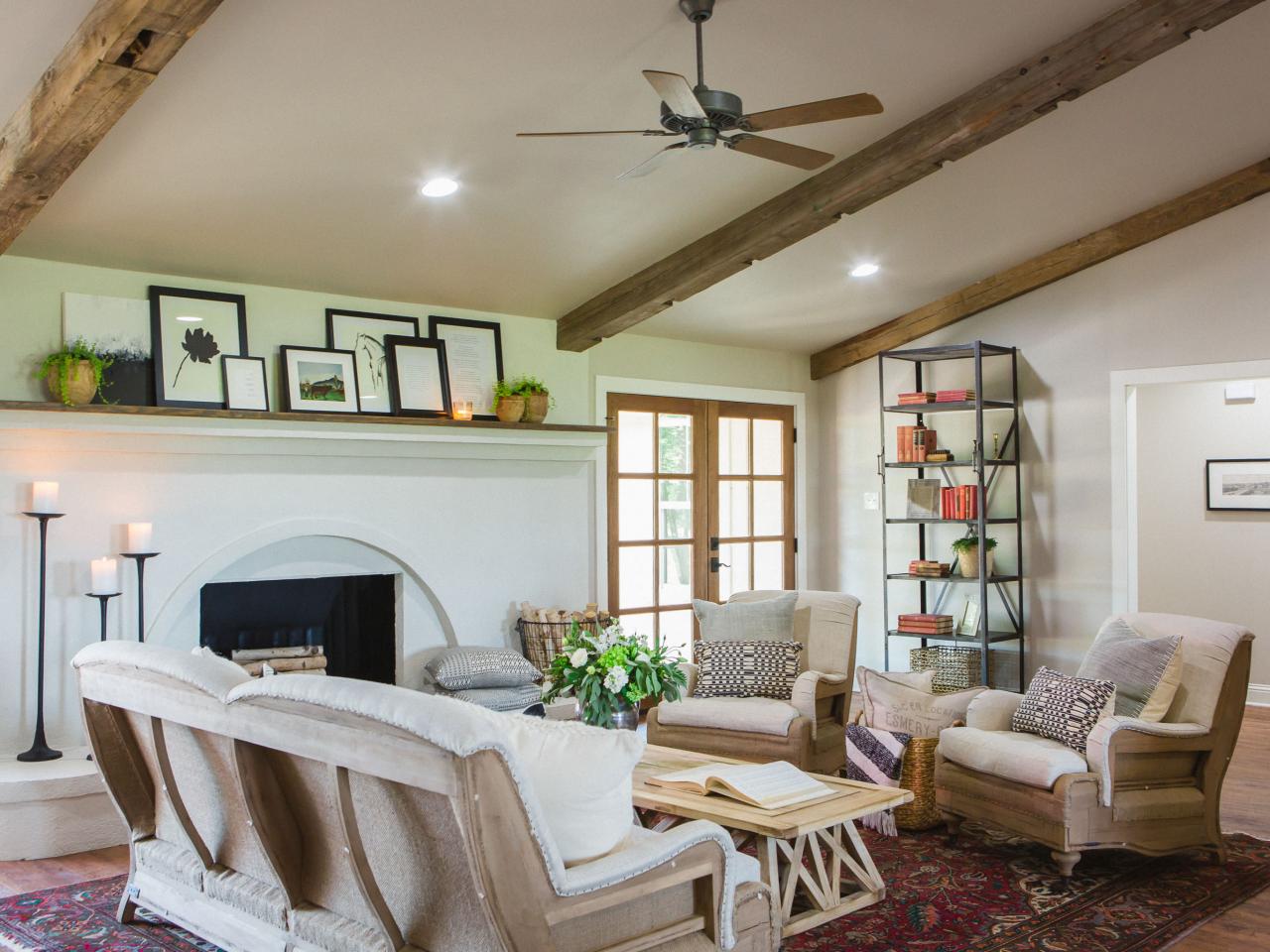 If your home already has authentic beams on the ceiling great! If not, adding them — like Joanna does on many episodes of Fixer Upper — can turn out to be a big waste of money. Installing those beams can cost thousands of dollars in materials and labor. And while some people love the look of those beams, plenty of other people think it's ridiculous to add inauthentic beams in a home that didn't originally have them. Plus, they can make your ceilings look even lower than they are, which is never a good look.
Next: This item costs a lot to add to your kitchen. 
4. Huge kitchen islands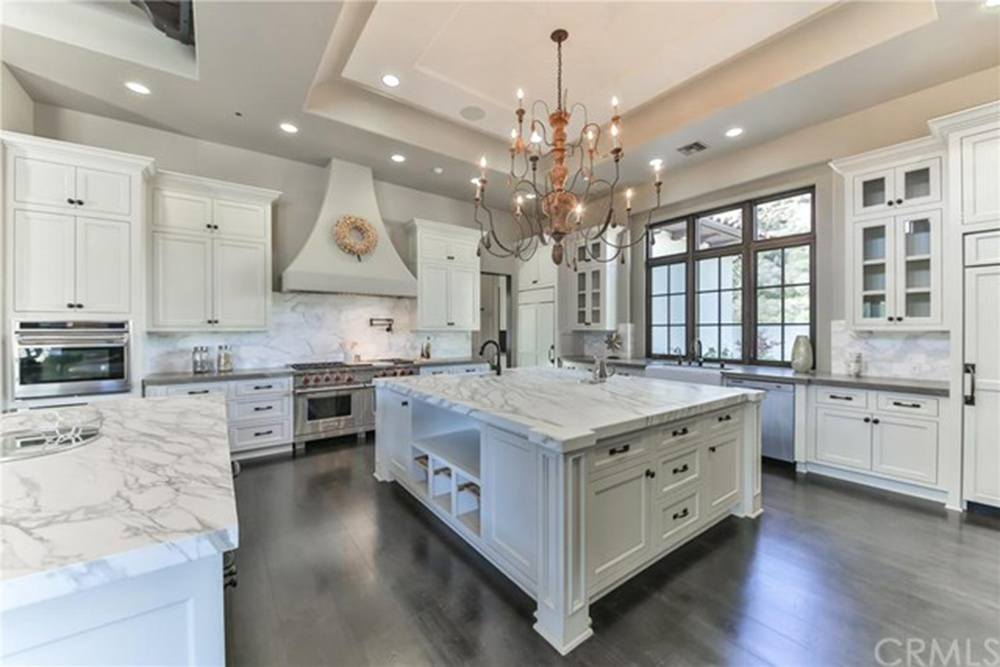 Installing an island in your kitchen is a great move if you need more prep space. But installing a huge island, like Joanna does on some episodes of Fixer Upper, isn't worth the expense of the hassle. A large island can cost as much as $10,000 to purchase and install. Most won't cost nearly that, to be clear. But it starts adding up if you want high-quality wood, an expensive countertop, or electrical, plumbing, and gas. Features like a vent hood, overhead lighting, or bar stools can also add considerable expenses. Our advice? Install an island if you want one, but don't feel obligated to choose a supersized one.
Next: Fixer Upper made this trend famous. But it still proves a waste of money in most cases.
5. Shiplap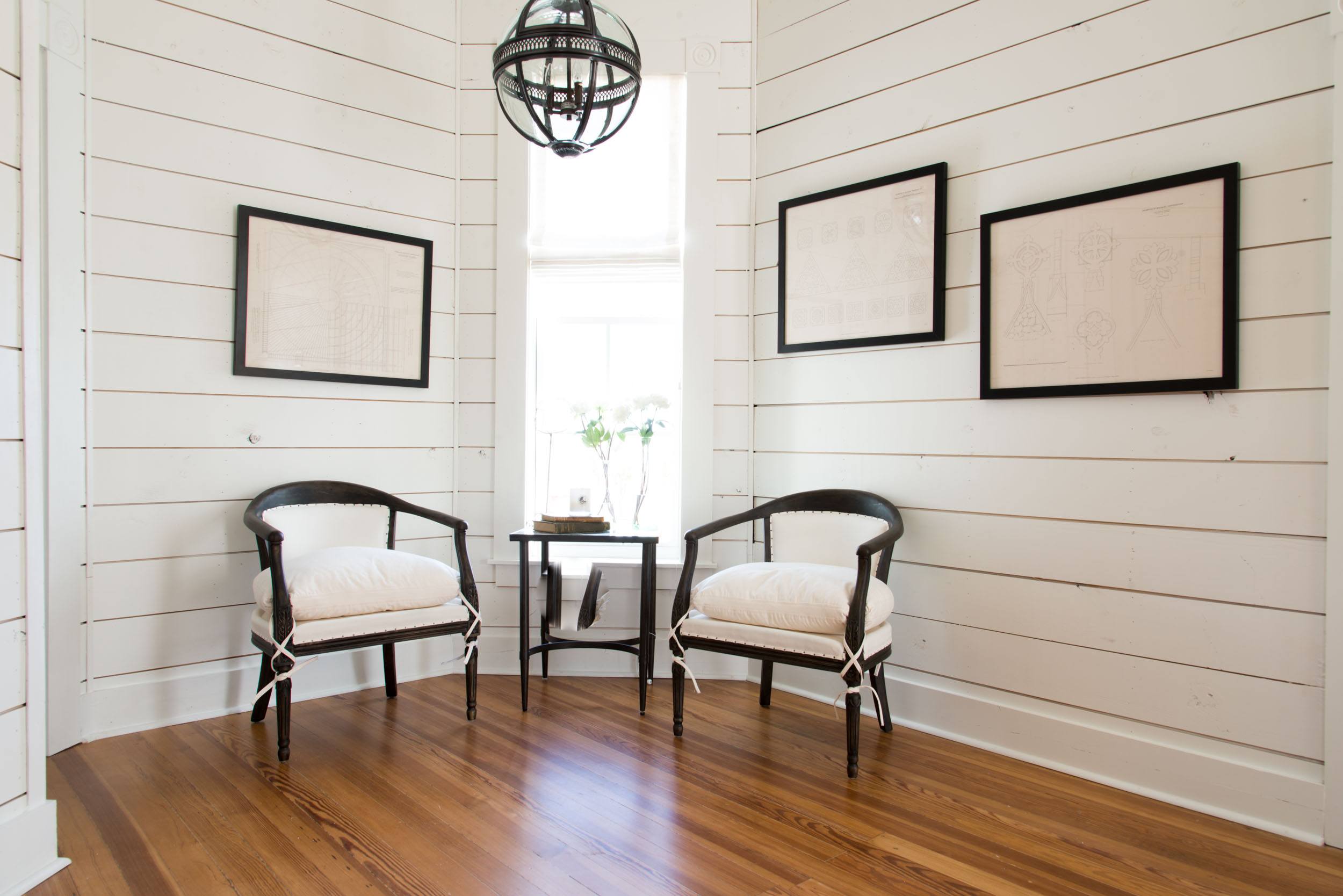 Another Joanna Gaines signature that costs a lot to add to your home? Shiplap. If your home already has shiplap walls, you can get the Fixer Upper look without much expense. But adding shiplap in a room (or several rooms) of a house that doesn't have any can add up quickly. Fixer Upper fans are quick to point out that shiplap usually isn't made of expensive woods. But true shiplap, like tongue and groove siding or flooring, has a rabbet or notch cut on the edges of the board. That can get time-consuming to replicate.
Next: Don't waste your money by putting this in your living room.
6. White upholstery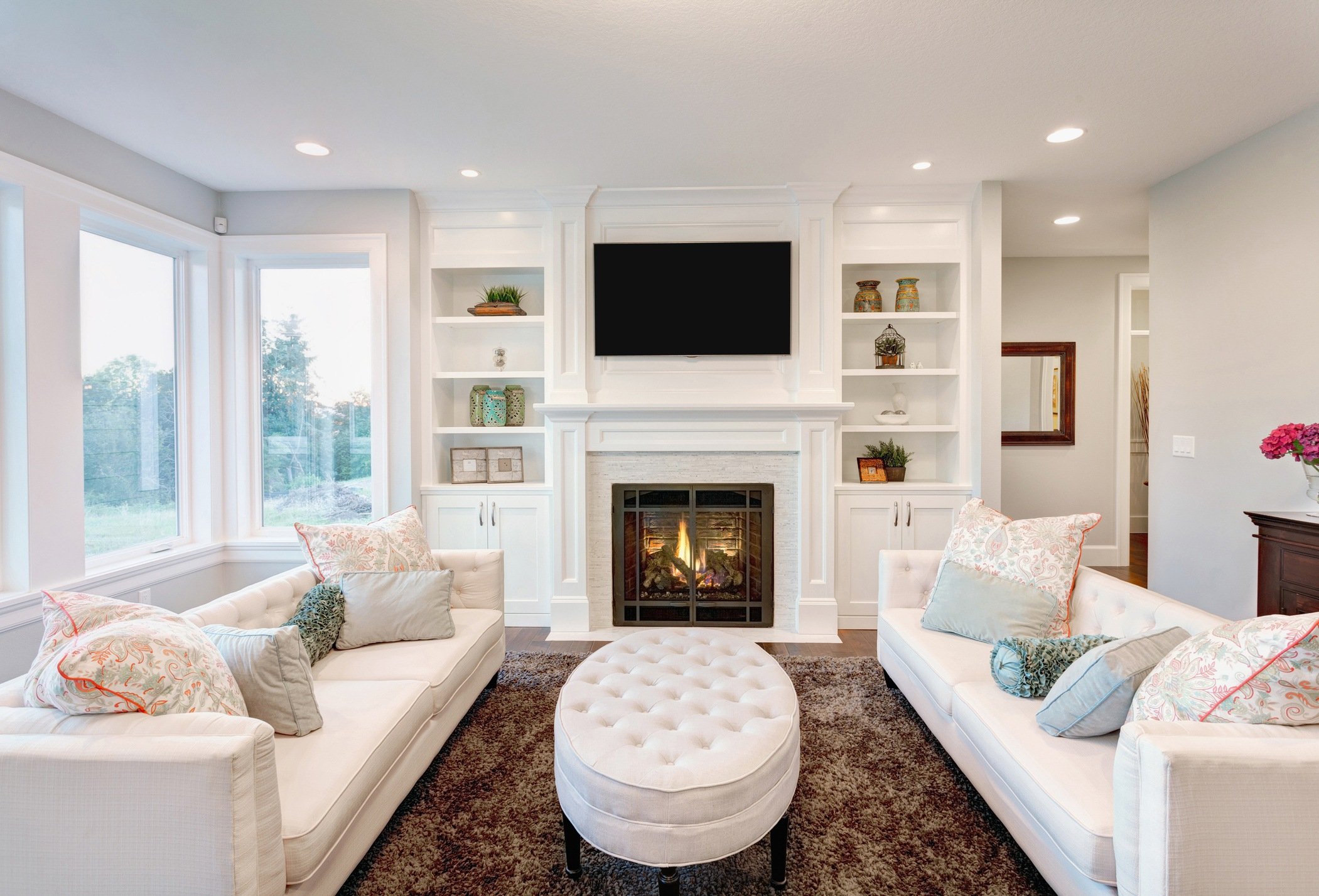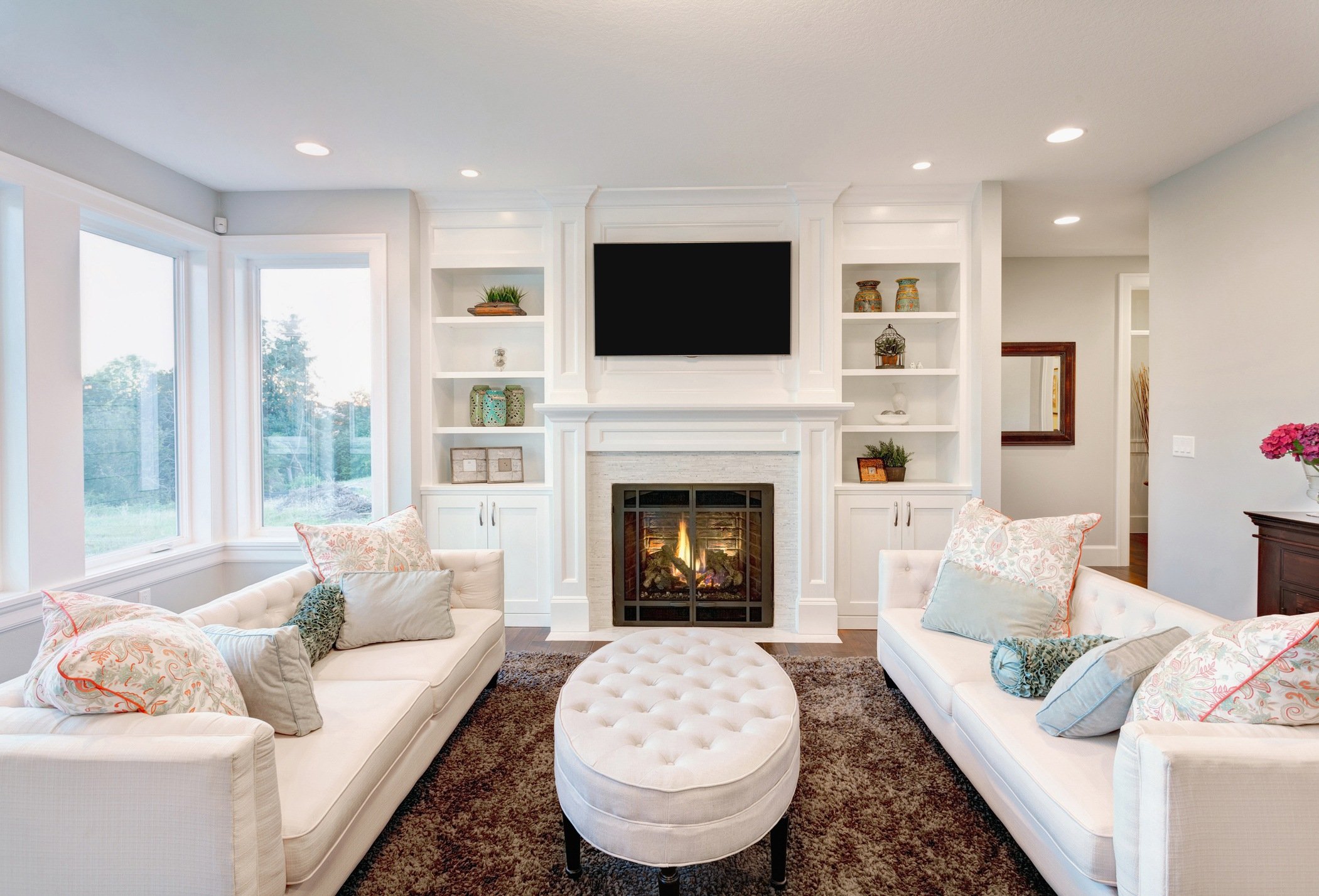 Hardly an episode of Fixer Upper goes by that Joanna doesn't put a white sofa or a beige armchair in the clients' home. But as anyone with children or pets could tell you, light-colored upholstery gets very expensive very quickly. It's a good idea to pretreat a brand-new sofa, no matter the color, with a fabric protector. But you can expect to spend a lot more time and money cleaning a white sofa than you would if you choose a color that doesn't look dingy quite so quickly.
Next: Joanna's favorite cabinetry is often a waste of money. 
7. White cabinets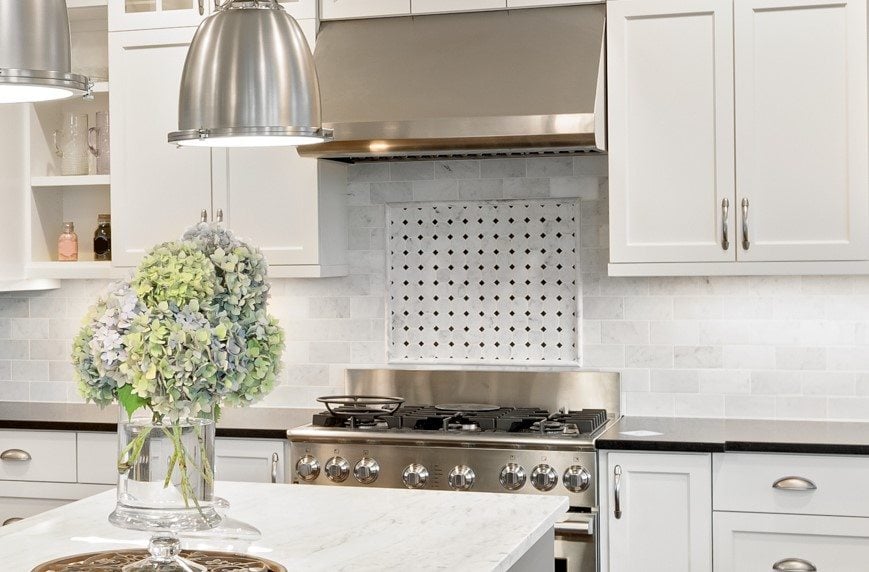 Similarly, white cabinets need a lot of cleaning and a lot of upkeep. They look pristine when you install them, but they won't stay that way for long. Plus, some builders will actually charge you more for cabinets that are painted white instead of stained. (That's in spite of the fact that, in theory, they should be able to use cheaper wood if the grain doesn't have to show!) White cabinets can look beautiful, but so can many other options that won't be as arduous to keep clean.
Next: This kitchen storage option is an even bigger waste of money.
8. Suspended shelving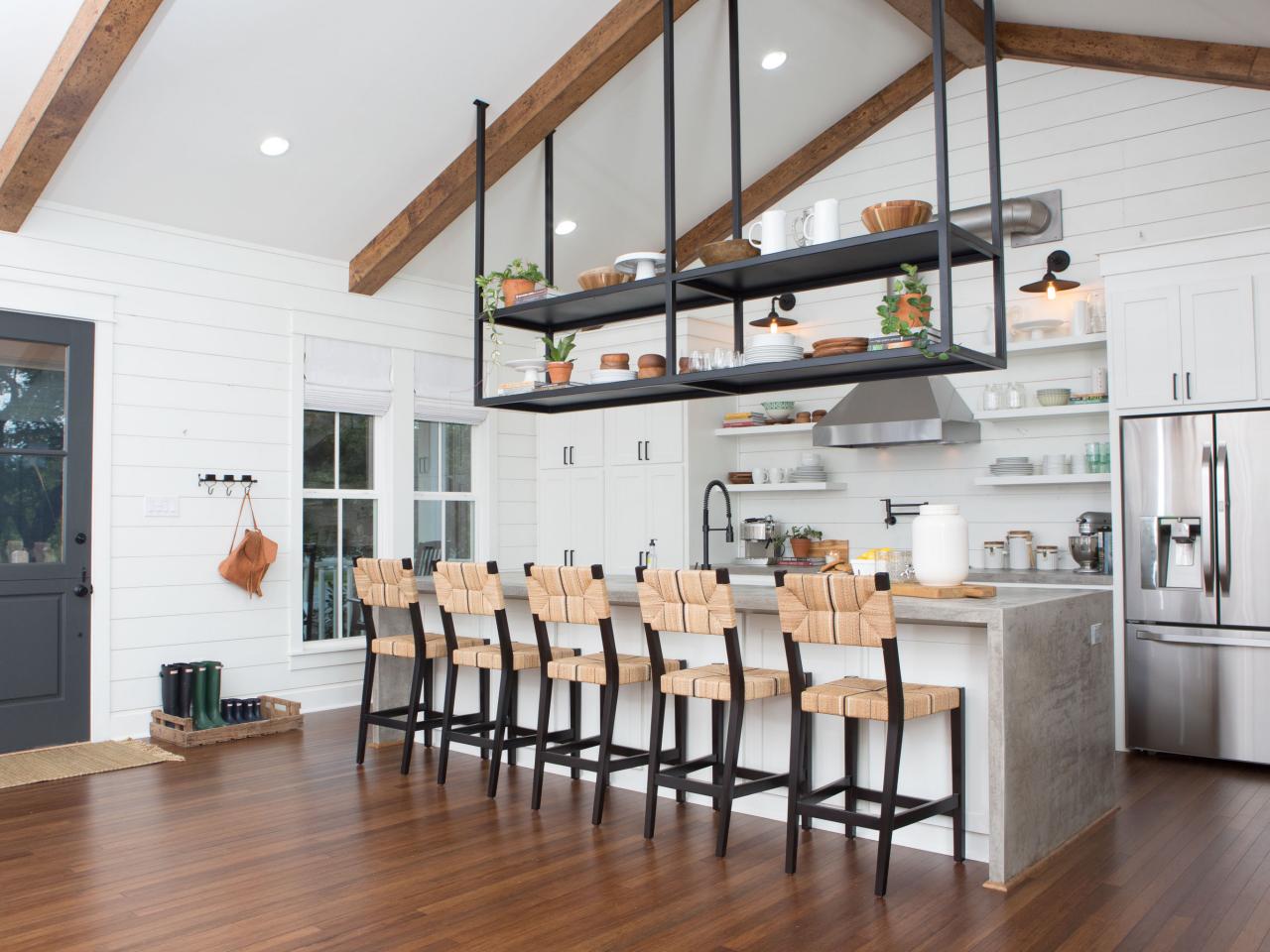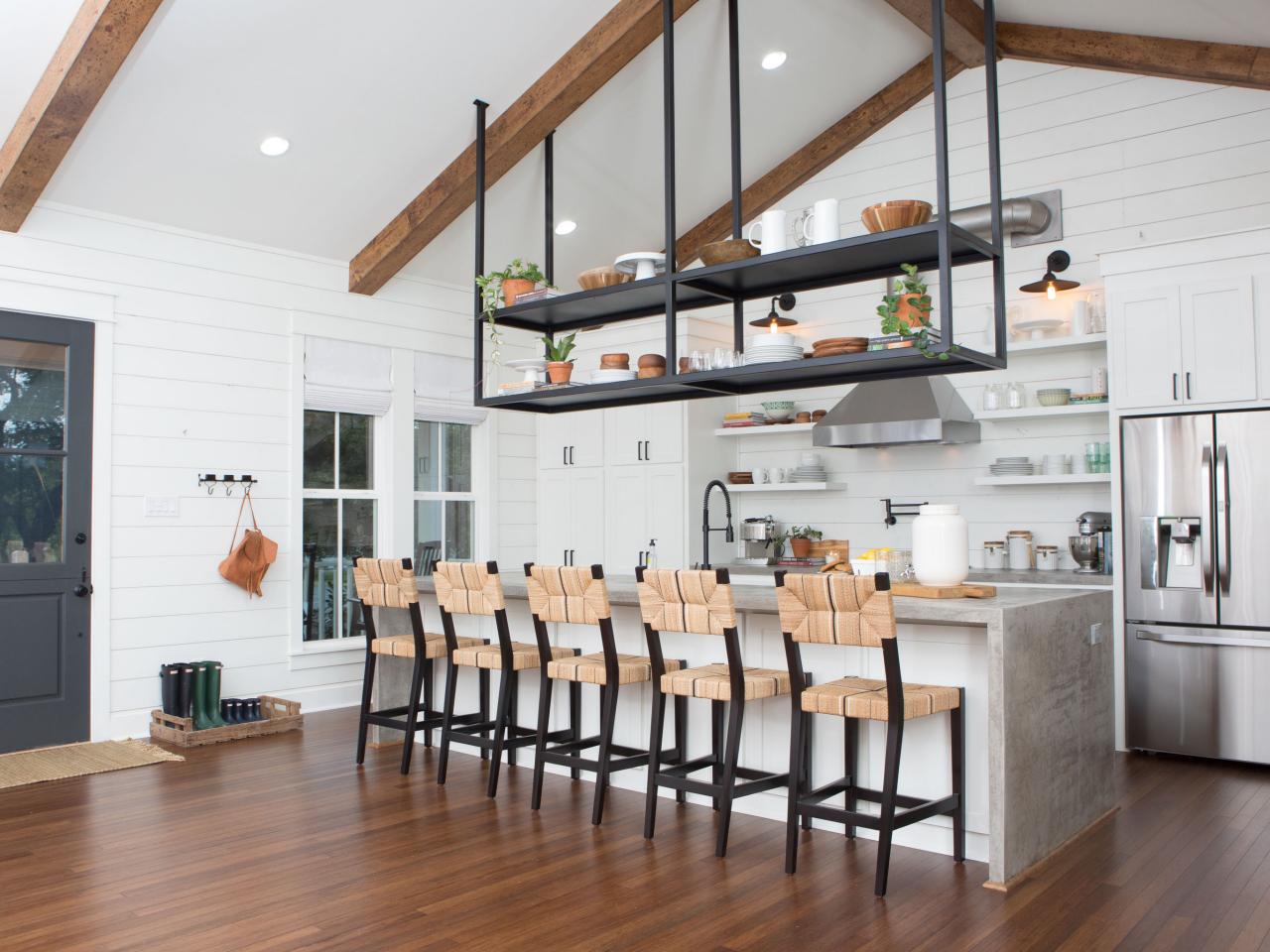 Open shelving can prove pretty economical. After all, all you need to install is shelves, not entire banks of cabinets. But suspended shelving — shelves that hang from the ceiling — definitely aren't a budget-friendly way to channel your inner Joanna Gaines. While you can DIY this Fixer Upper trend, you'll need to invest in some heavy-duty hardware to make sure that the shelf doesn't go anywhere. And if you want a pro to install something custom-designed for your space, you can expect to pay a lot for this statement-making piece.
Next: Joanna does it all the time. But relying on this accent isn't the best way to get some greenery into your space.
9. Cut greenery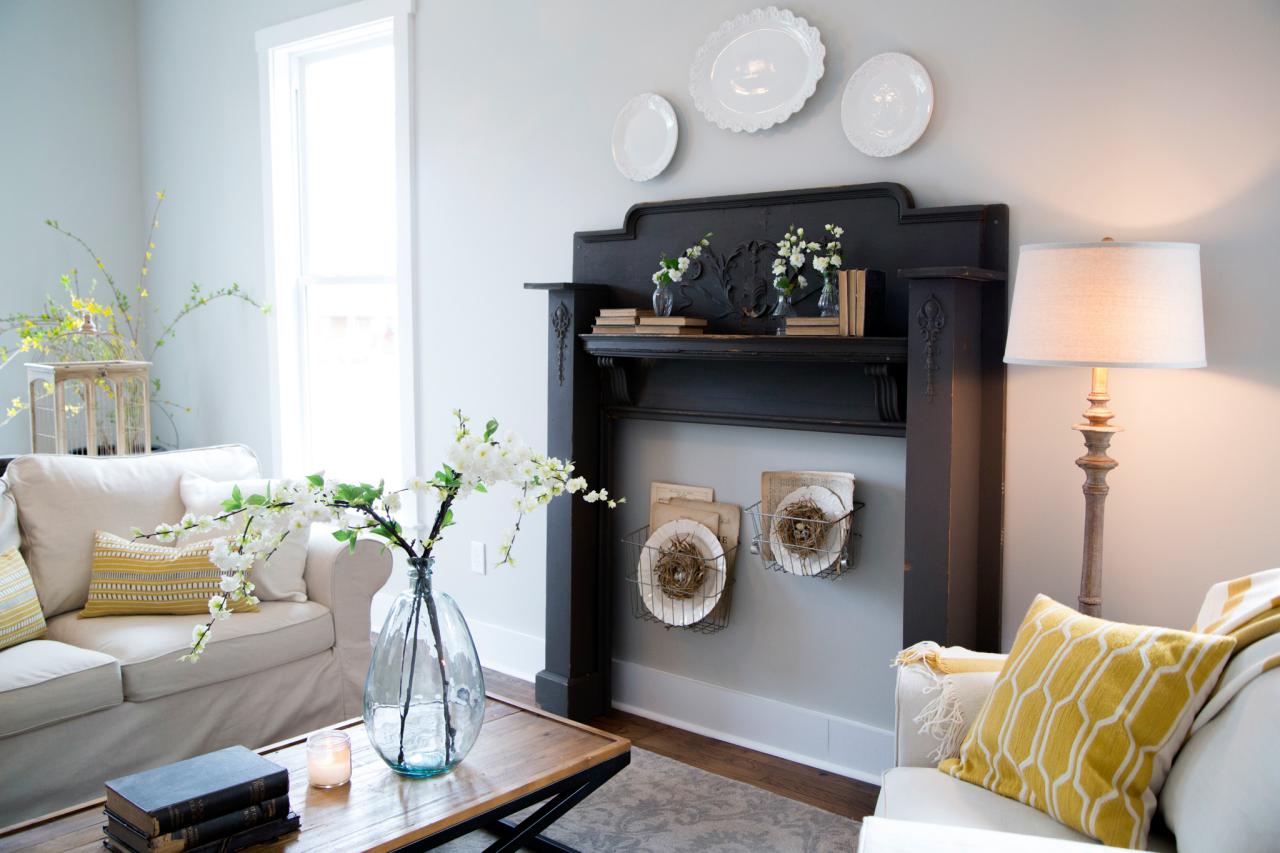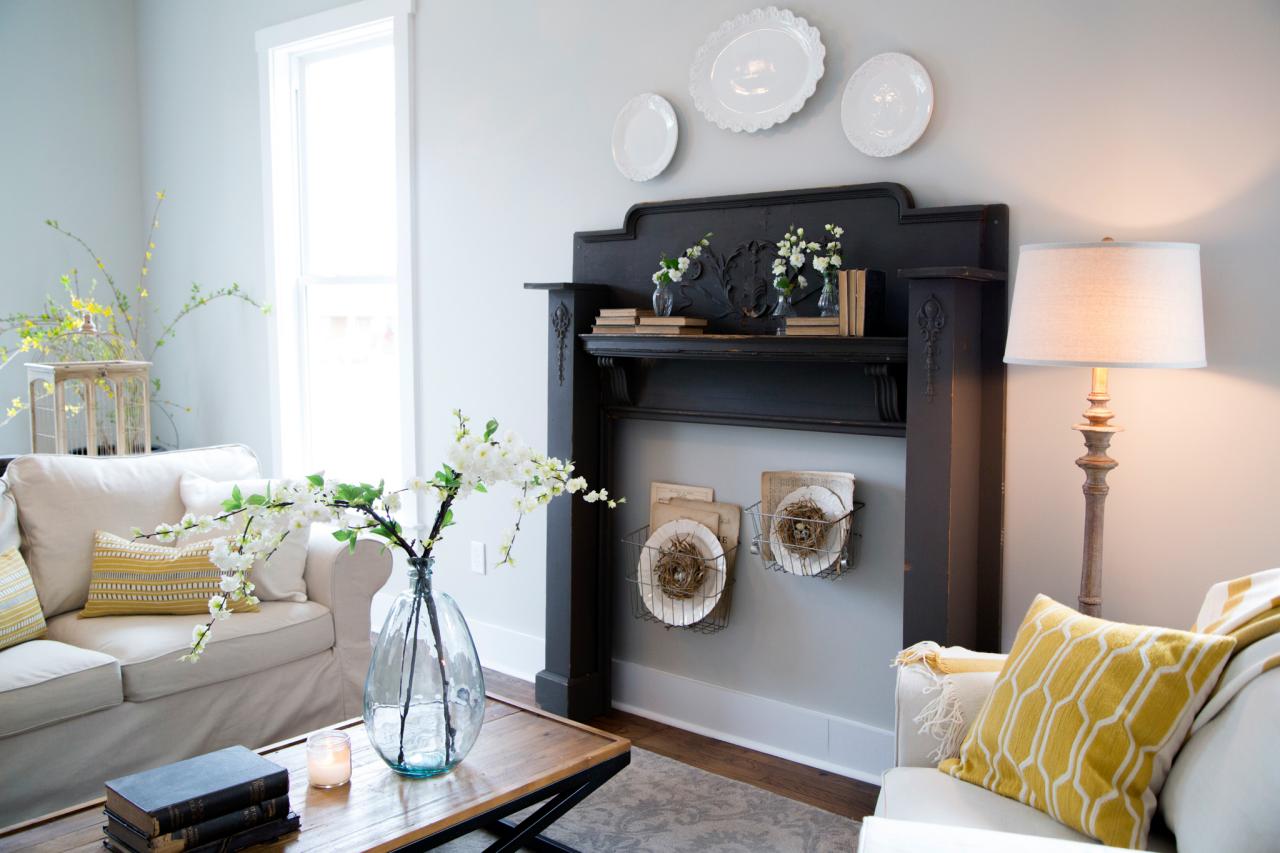 Joanna Gaines never stages a house without generous numbers of vases of cut greenery. They make it look beautiful. But this definitely isn't the most cost-effective way to add something green to your space. Instead of spending lots of money at the florist, why not pick up a few houseplants instead? You can go with some of Joanna's favorite varieties (and follow her best care tips). And if you figure out what you need to do to keep your plants alive, they'll stick around a lot longer than a vase of cut foliage ever could.
Next: Storing this item inside could actually result in damage to your house.
10. Indoor firewood storage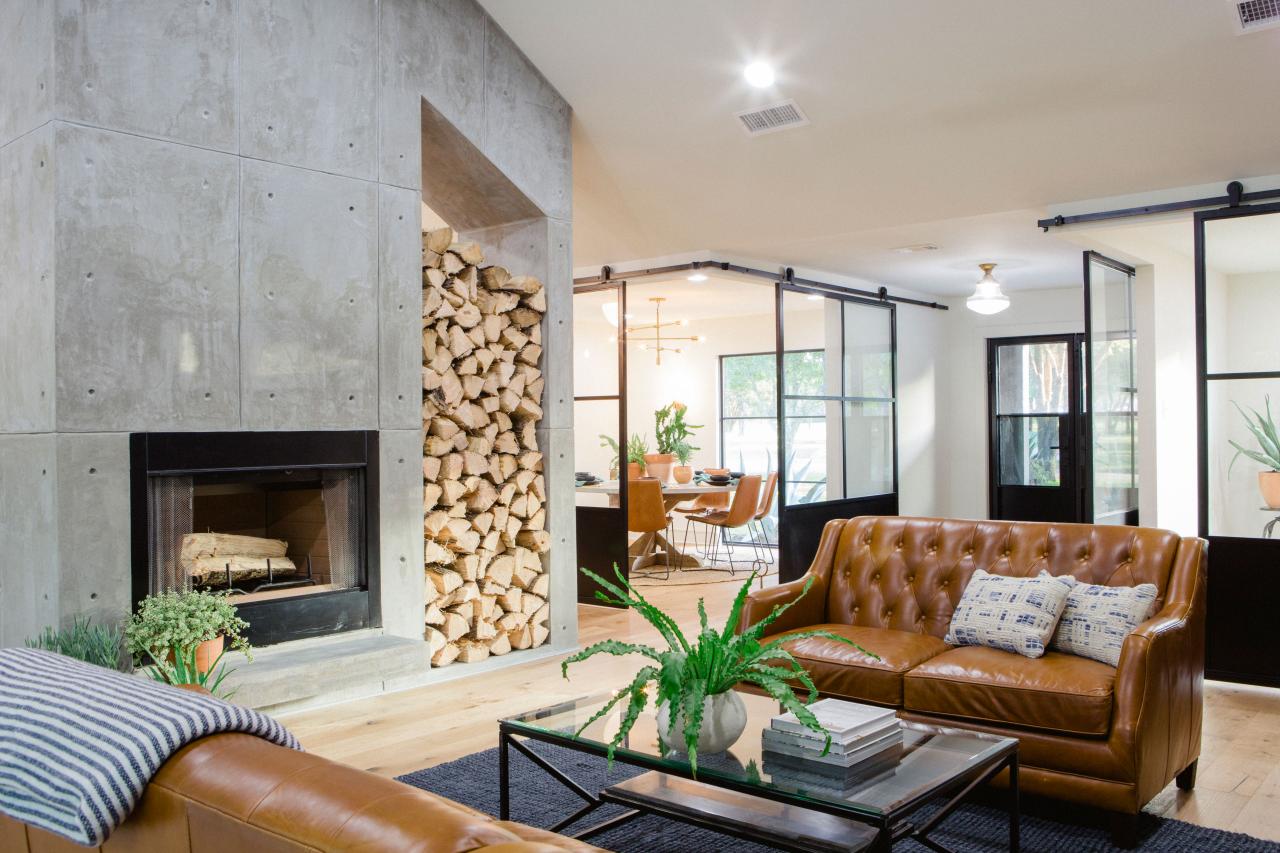 Speaking of greenery, there's one kind of natural material that you shouldn't bring inside like Joanna does: firewood. One of Fixer Upper's most impractical design moves is to store copious amounts of firewood inside a home. As The Spruce reports, you shouldn't store firewood anywhere inside your home because insects can emerge from the wood and take up residence in your home. A firewood pile can also provide a home for rodents and other pests — probably not what you want in the middle of your living room!
Next: Joanna loves these, but you should probably steer clear.
11. Expensive antiques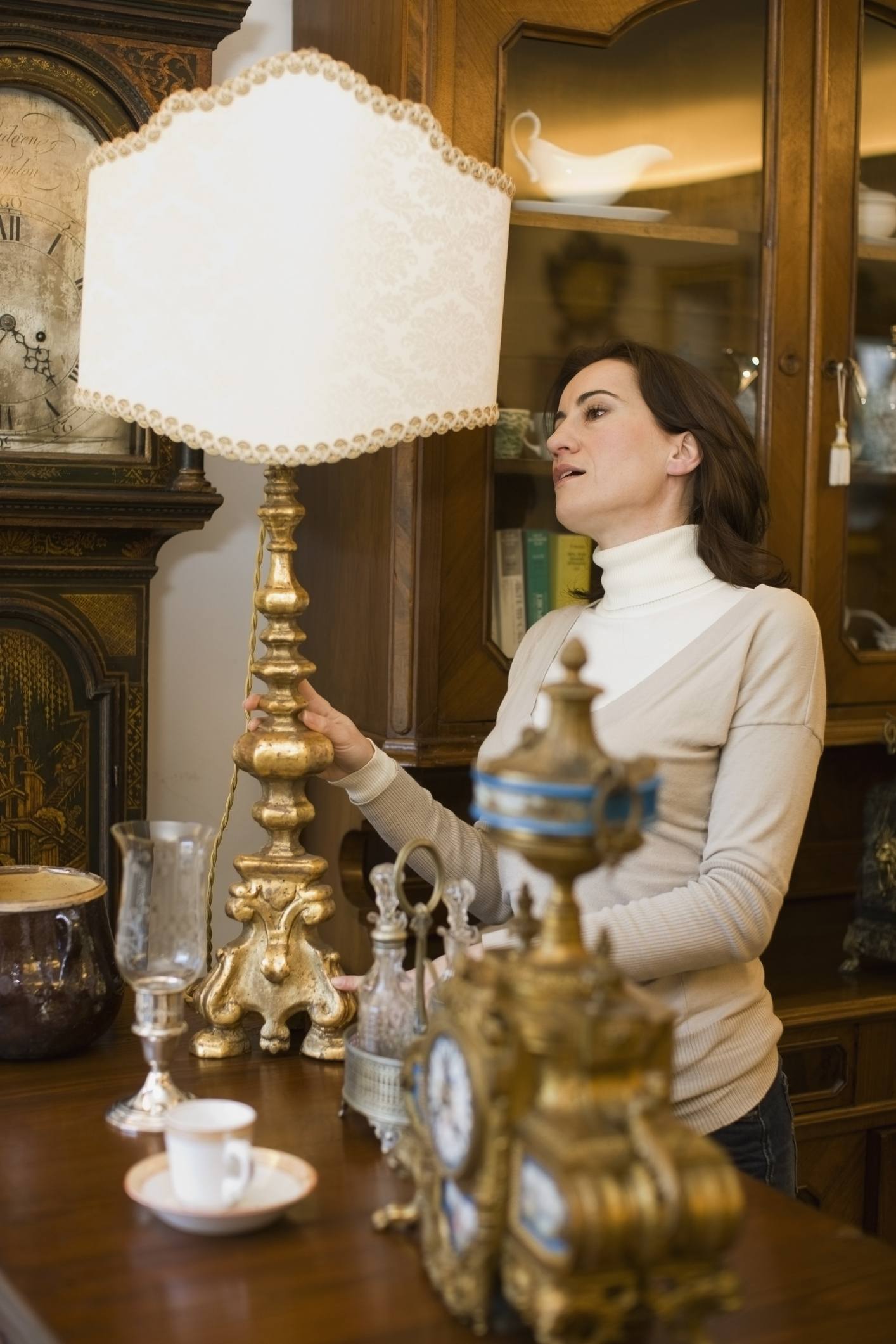 You know it's going to be a good episode of Fixer Upper when Joanna takes the kids — or Chip — to an antique store. She buys a wide variety of pieces at antique stores. But some better qualify as a waste of money than others. You can often score deals on small accents like metal baskets, wooden crates, glass jars, and galvanized steel accessories. But many dealers charge sky-high prices for bigger pieces, such as industrial furniture, church pews, and school desks. Make sure that you know what you're getting before you splurge.
Next: Always try to avoid these when you shop at an antique store.
12. Antique reproductions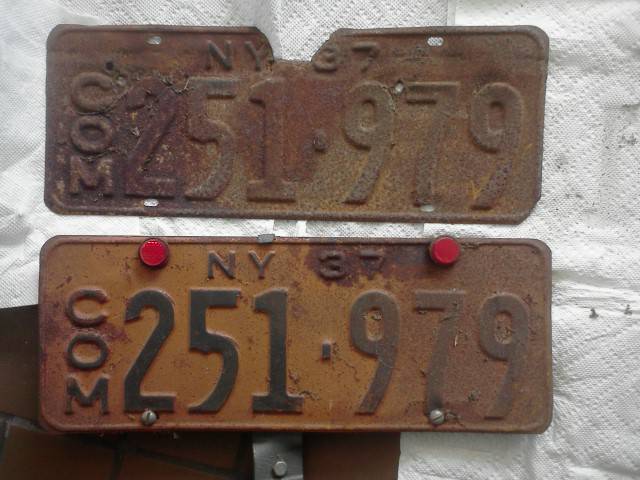 Another pitfall to watch out for when you go to the antique store or the flea market? The ever-multiplying array of items that look antique, but are actually reproductions. You may spot some when you go looking for vintage signs (one of Joanna's favorite accents). And you'll definitely see them if you look for antique jars and jadeite dishes, or even bigger pieces like industrial furniture. Whether you're planning on spending a lot or are limiting yourself to what you can buy with a few dollars, it's a better use of your hard-earned cash to buy authentic antiques, not reproductions, which are often relatively valueless.
Next: Think twice before you install one of these.
13. Decorative mantels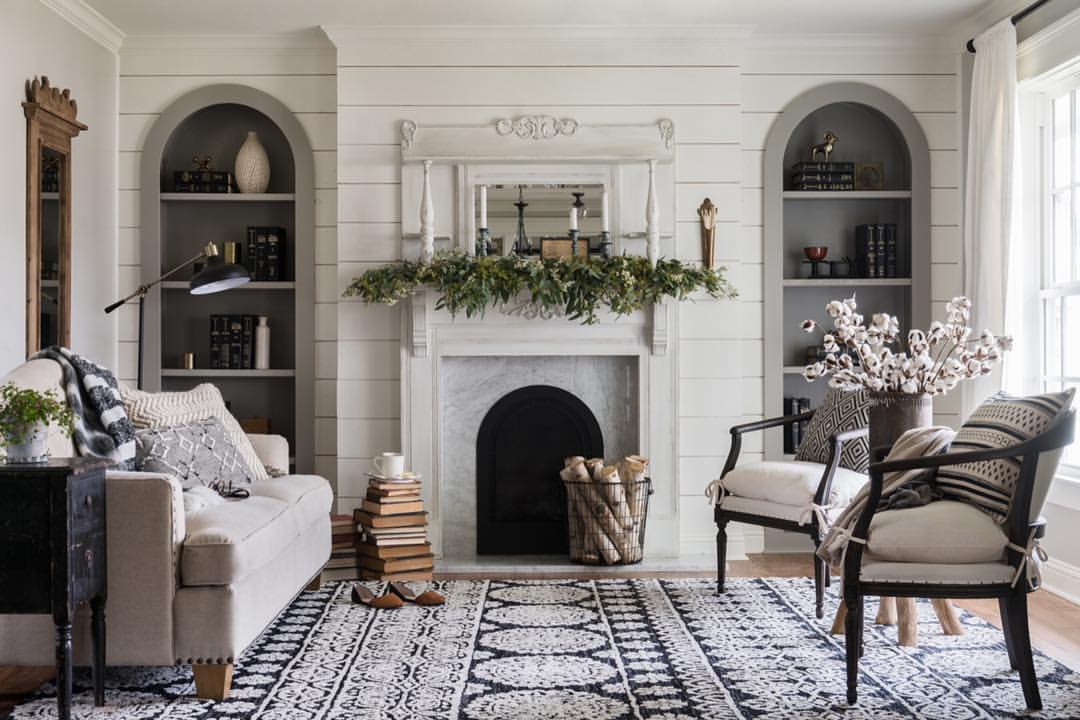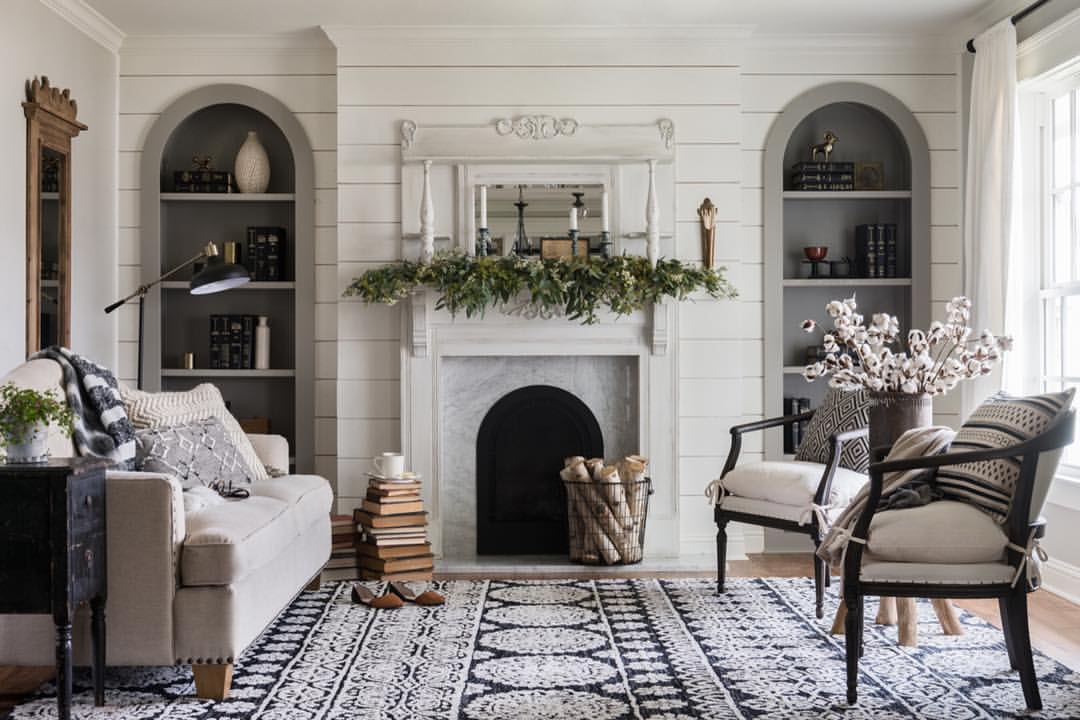 If you already have a fireplace and want to spruce up the mantel above it, go right ahead. But if you're thinking of following Joanna's lead and installing an antique mantel that's purely decorative — no fireplace in sight — you might want to reconsider. Antique mantels are expensive. They can also prove difficult to secure to your wall. And they don't provide a lot of storage for items like books, or display space for your favorite photos. Plus, what are you going to do with an antique mantel when you want to redecorate?
Next: You'll have to pay a lot of money for one of these.
14. Weathered wood tables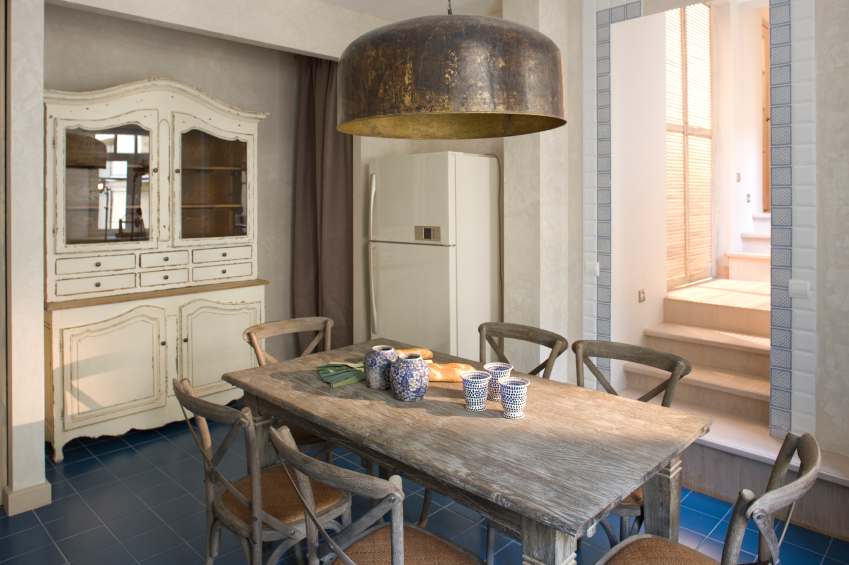 Every Fixer Upper fan loves the look of the weathered wood tables that Joanna uses in her clients' kitchens. But typically, buying one at your local antique store will cost you hundreds or even thousands of dollars. Authentic pieces that were really used for work have aged beautifully. But that patina is rare, and dealers charge a lot for it. If you just need a functional kitchen table, you're likely a lot better off going with something a little more budget-friendly — and channeling your inner Joanna Gaines elsewhere in the room.
Next: Try to avoid items that only sort-of work in your space.
15. Unconventional storage items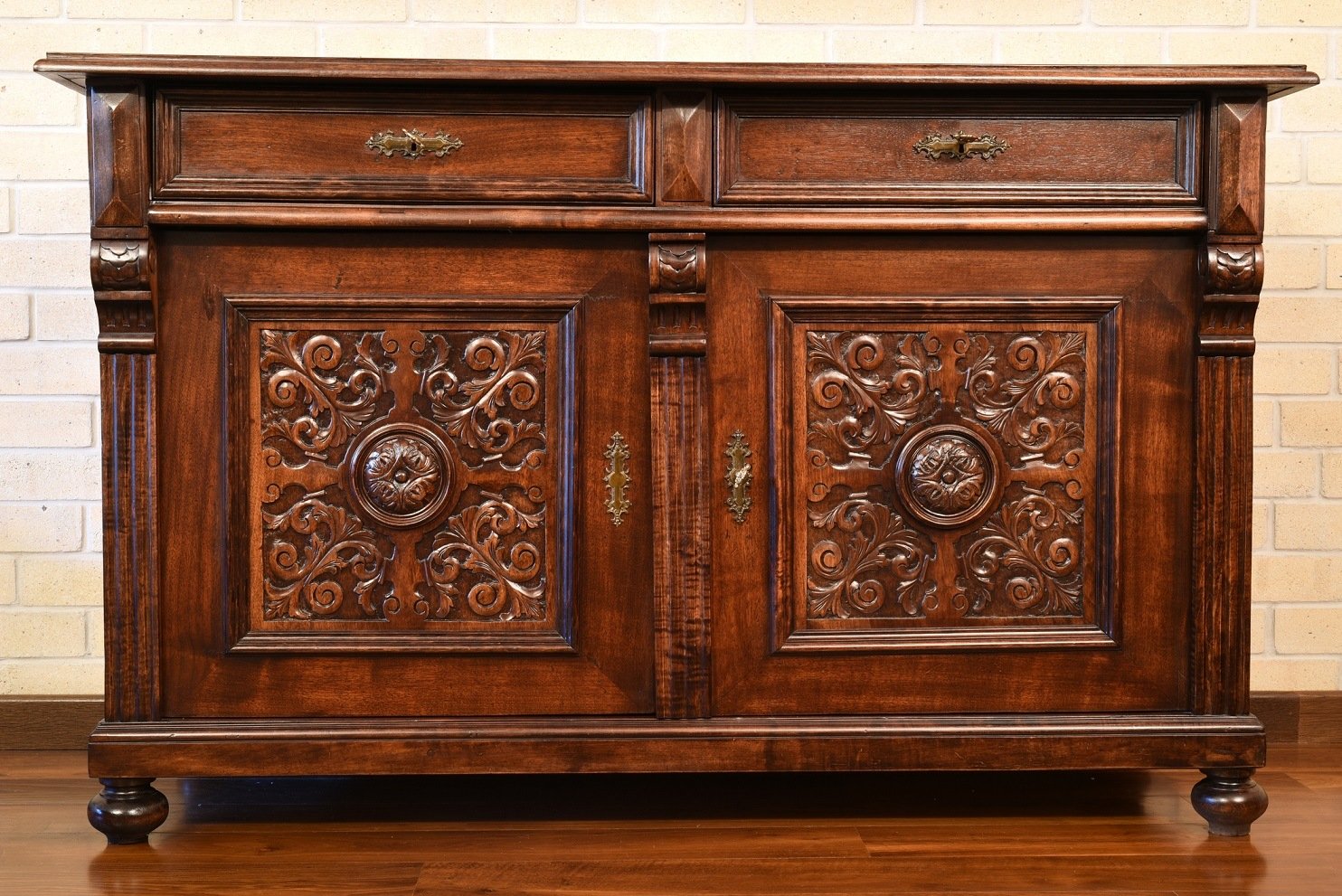 Joanna Gaines famously uses antiques like zinc chicken coops or wooden bulb crates for storage around Fixer Upper homes. Those items are well worth purchasing if they suit your purpose perfectly. But in reality, the fit is rarely perfect. Most of the time, an antique piece that was built for another purpose won't hold as many towels, books, or whatever item you're storing as a modern piece tailor-made for that purpose. If it's close enough, it'll work — but otherwise, you'll be wasting your money on a piece that takes up space and doesn't really do what you expected.
Read more: This Is Joanna Gaines' Favorite Thing in Her Gorgeous Farmhouse Kitchen
Check out The Cheat Sheet on Facebook!