Flight Attendants Reveal What You Should Always Wear If You Want an Upgrade to First Class
There's not much better than getting an upgrade to first class when you have a long flight ahead of you. There are a couple of tried and true tricks you can try to get an upgrade, but one of the easier ones is paying attention to what you wear. Read on for a look at what flight attendants say you should be wearing for a potential upgrade to first class. We'll also take a look at what you should do once you look the part (page 8).
1. No sweats or leggings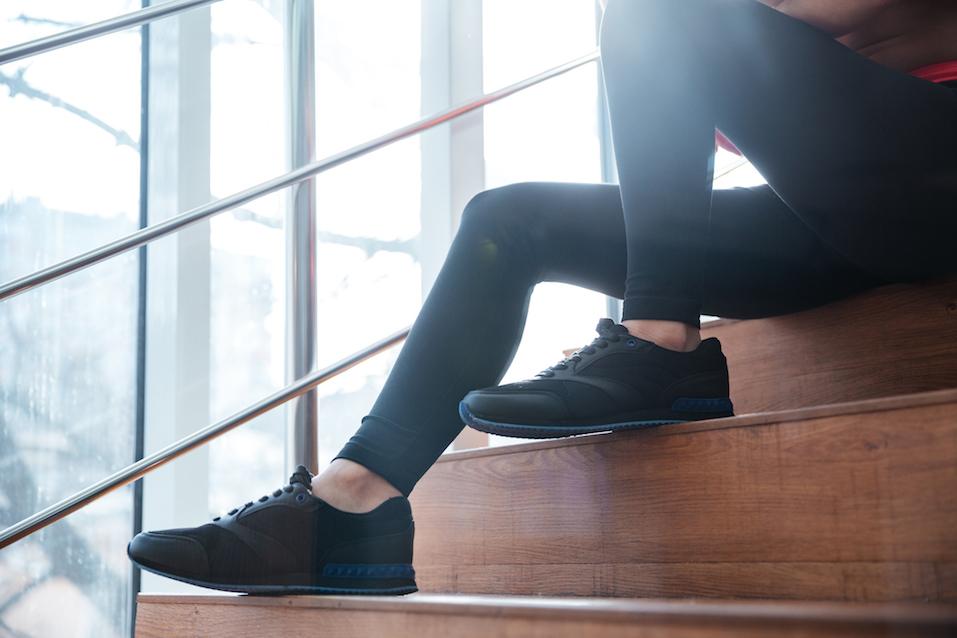 It's tempting to want to be as comfortable as possible when flying. Gone are the Mad Men-era days of wearing a suit every time you fly. But, according to experts, wearing sweats and leggings aren't ever going to get you an upgrade to first class.
"While many travelers prefer to wear sweatpants and sneakers (or even blankets) when they fly, these seasoned cabin crew members say that putting a little more effort into your appearance can go a long way," says Travel+Leisure.
Next: Every woman should have a comfortable one of these. 
2. Wear a dress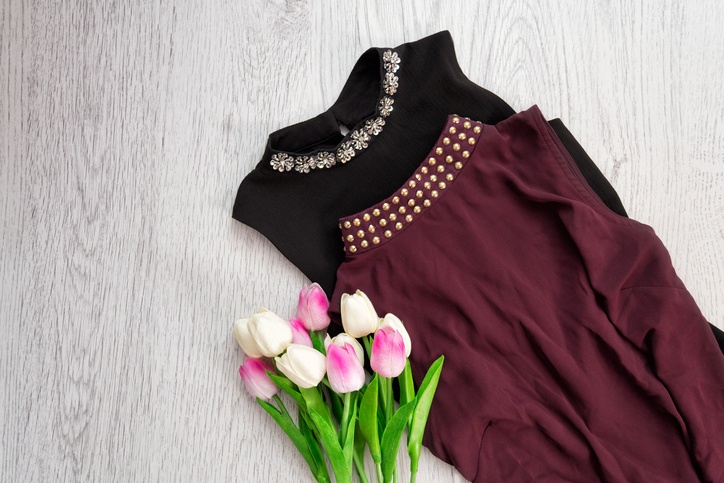 One flight attendant told Who What Wear that her go-to ensemble for a flight is a dress. It's comfortable, it breathes well, and it's nice enough to maybe get upgraded. Go with something nice yet comfortable. Something a step up from an oversized-shirt dress but not so nice you worry about wrinkling it or being comfortable on the flight.
Next: A staple for both men and women
3. A blazer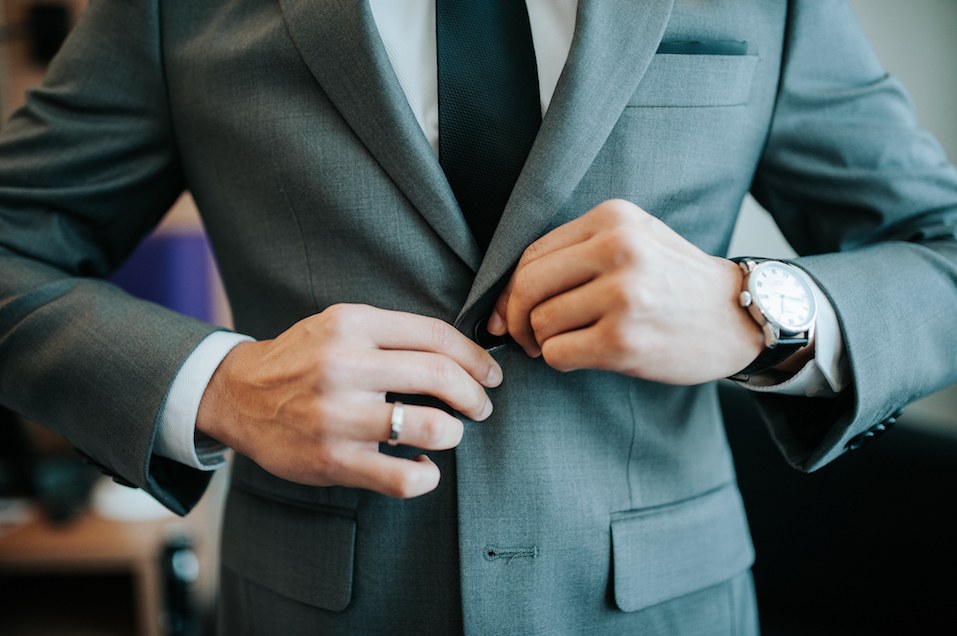 A blazer can dress up just about any outfit. It's a great staple for both men and women to have, especially when it comes to flying. The same flight attendant who told Who What Wear that she often wears a dress while flying says her other go-to outfit is a pair of tight black trousers and a blazer.
Next: What you should wear instead of sweat pants. 
4. Trousers or dress pants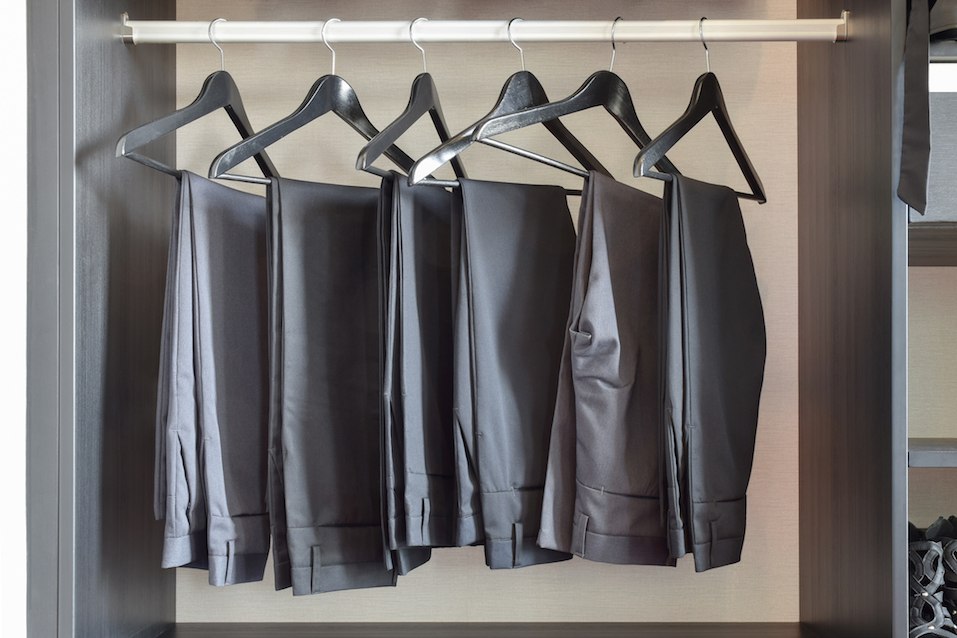 Luckily for women, there are plenty of comfortable (even a bit stretchy) trouser options. Flight attendants recommend men either wear dress pants or a pair of chinos.
"For men, chinos or trousers and a shirt are worn," a flight attendant told Who What Wear.
Next: Believe it or not, you can actually wear your comfortable sneakers. 
5. Nice sneakers or dress shoes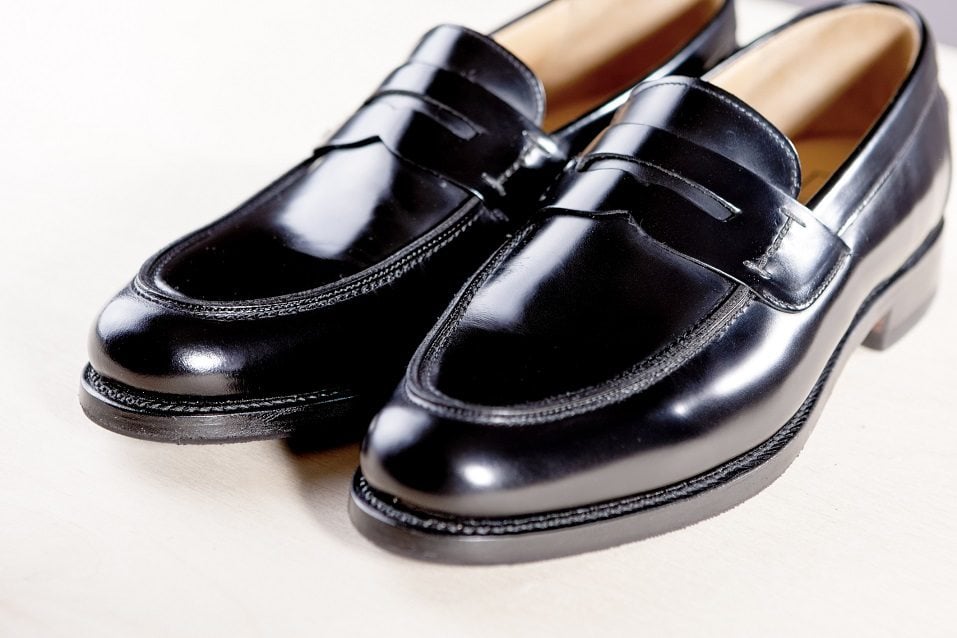 Of course dress shoes are the better option here, but if you really need a comfortable shoe when traveling, good news: sneakers aren't completely out of the question. They just have to be clean and new-looking.
"Dirty sneakers, flip flops, leggings, old shirts, jeans, and other 'comfy' but generally too casual clothes will probably keep you in your economy seat," says Travel+Leisure.
Next: When in doubt, wear this kind of outfit … 
6. Your Sunday best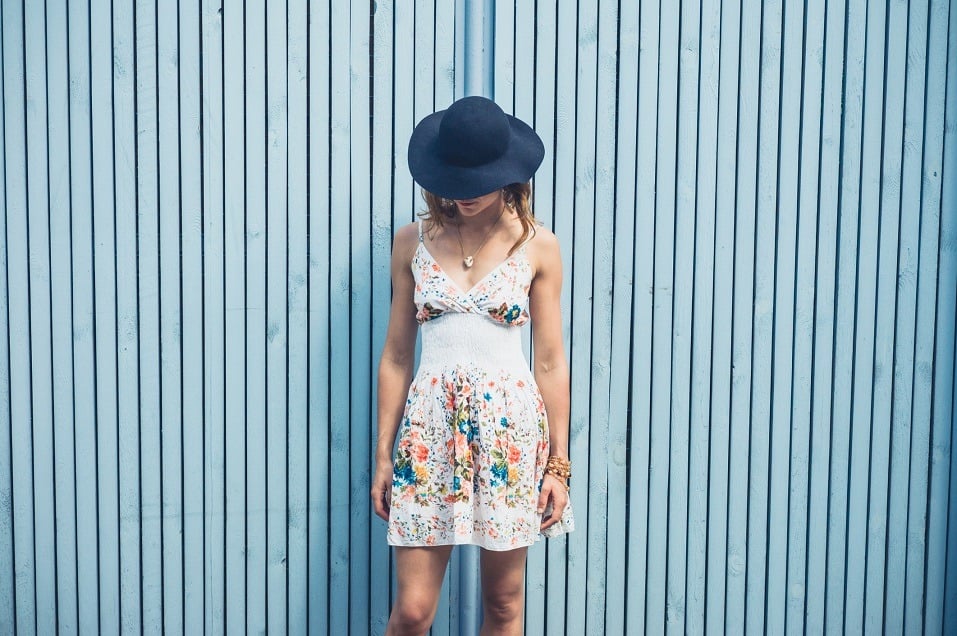 If you don't have the mentioned pieces above and you're still at a loss for what to wear to potentially score an upgrade to first class, simply put on your Sunday best.
Having gained a business class upgrade with her boyfriend to South Africa, Talent Acquisition Coordinator Fiona Nimmo advises "looking good, wearing your Sunday best and smiling."
Next: But keep things understated
7. Don't go overboard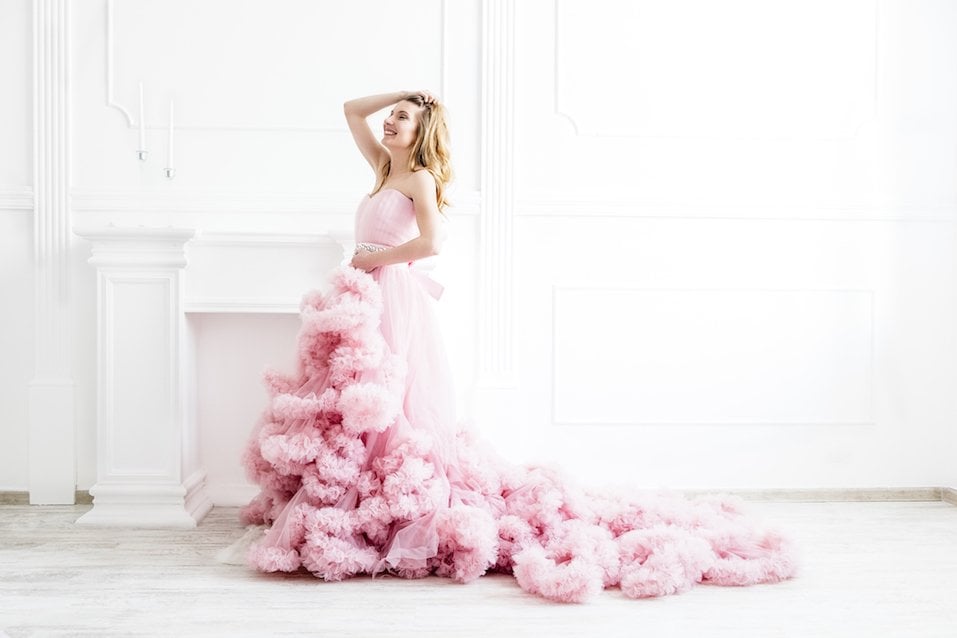 The other thing to keep in mind is to not go overboard with dressing up. The idea is to look like you travel all the time. So don't come to the airport in head-to-toe designer garb. "For an upgrade, it's all about looking the part. Smart but understated," says another flight attendant.
Next: Here's what you should do once you look the part.
8. Fly during slow times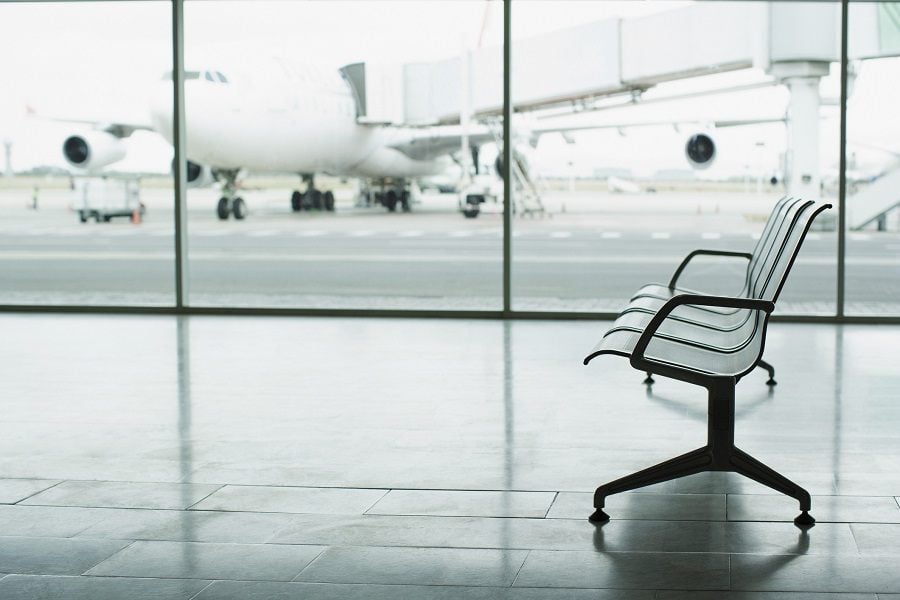 If you have some flexibility in your schedule, avoid busy times, such as weekends and holidays. Your chances of being upgraded to first class increase if there are more open seats available. Also, customer service representatives are more likely to be friendly when they aren't dealing with the usual chaos of large crowds.
Next: This simple strategy will increase your odds.
9. The early bird gets the seat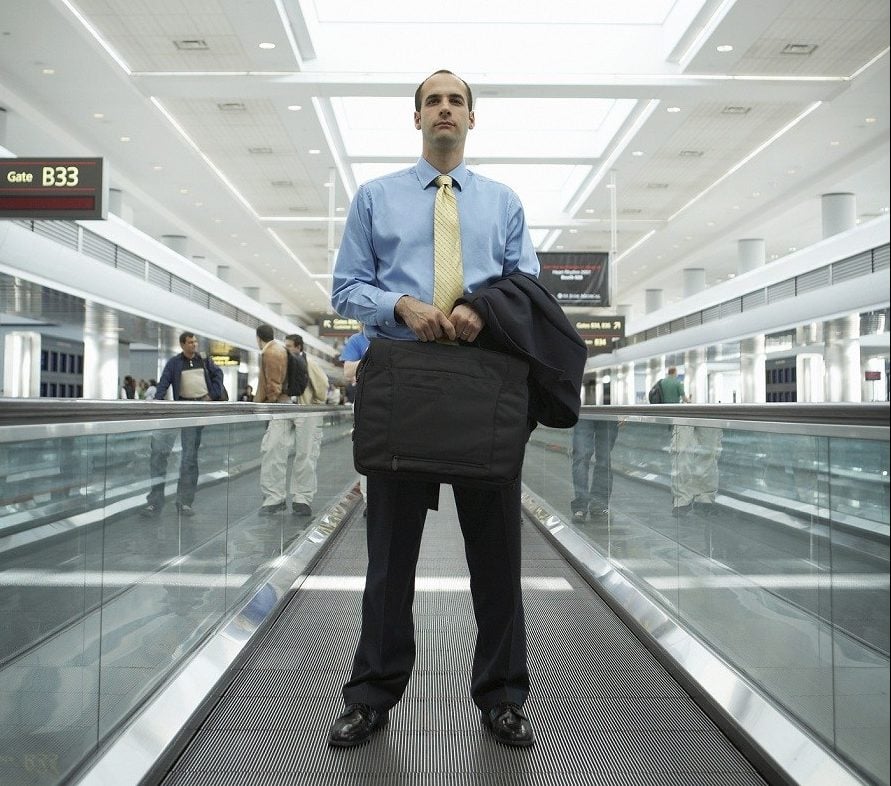 While most people arrive a little early for their flights, you need to arrive extra early to have some quality time with the gate agent. By arriving more than one hour early for your flight, you might have time to chat with the gate agent and inquire about a first class upgrade. As they say, the best way to get something in life is to ask for it.
Next: Don't be afraid to speak up when this happens.
10. Let your complaints be heard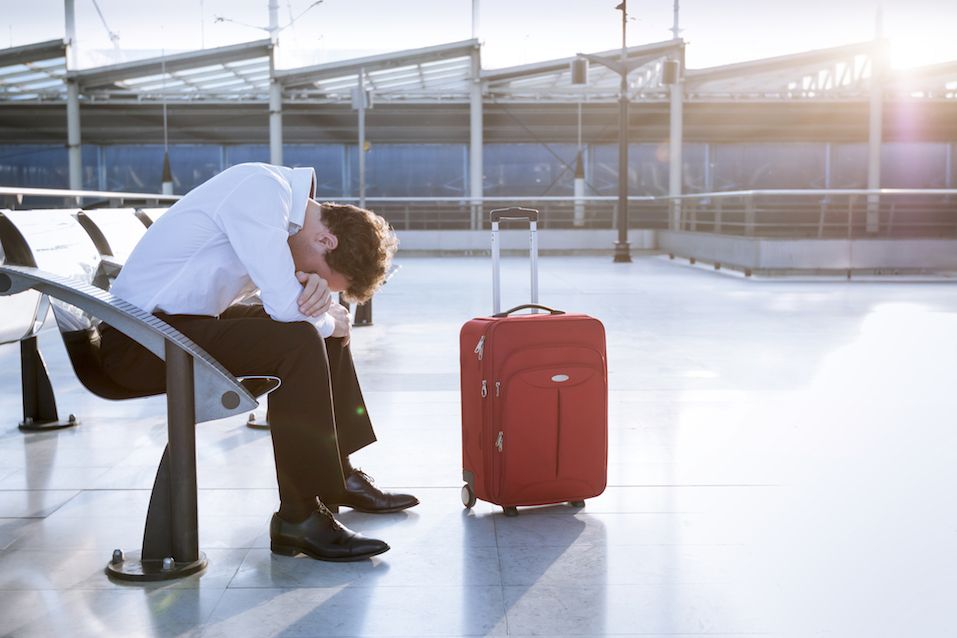 Airports are busy, and things go wrong all the time. If you have an unfortunate flight delay or some other valid issue, try calmly complaining to the airline about your situation. Most customer service representatives want to solve your issues as best as they can as long as you are respectful. That could involve upgrading you to first class.
Additional reporting by Eric McWhinnie.
Check out The Cheat Sheet on Facebook!