Florida School Shooting: Tomi Lahren's Gun Control Tweet Goes Viral With Response From Florida High School Student
The 2018 Marjory Stoneman Douglas High School shooting replaced Columbine as the deadliest high school shooting in the United States. While some people are taking action, others, such as conservative political commentator Tomi Lahren, are giving insults. Lahren's tweets were met with distaste by students at the Florida high school, and one girl's tweet even went viral.
17 students were killed in the Valentine's Day shooting at a Florida High School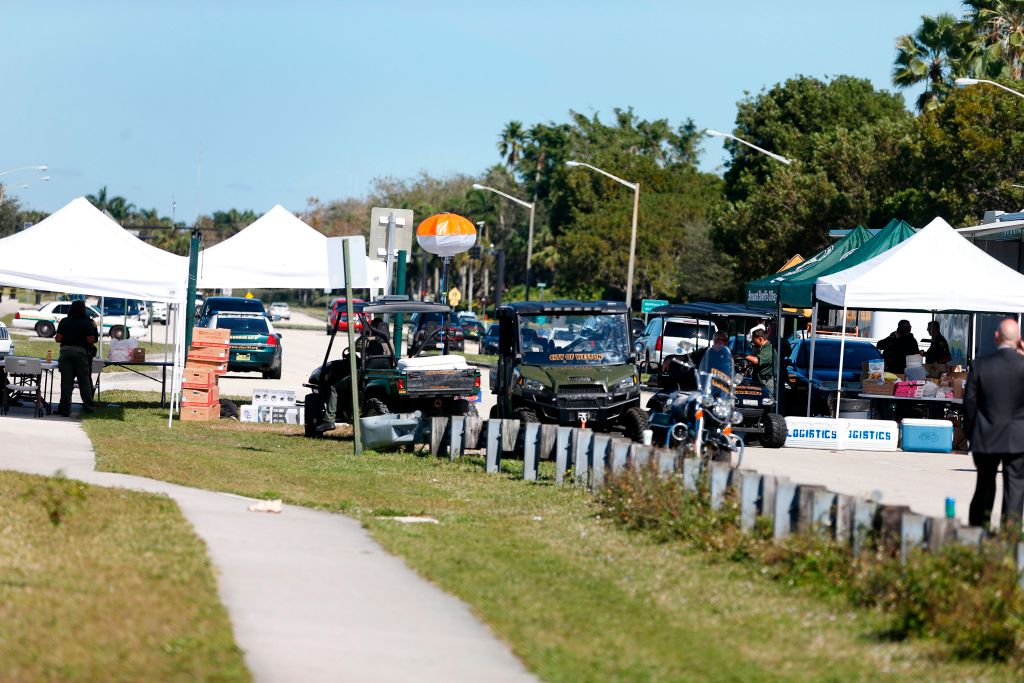 On Feb. 14, 2018, a former student opened fire at Marjory Stoneman Douglas High School in Parkland, Florida, killing 17 people. Since then, the discussion of gun control has been rampant. Less than two weeks after the shooting, even President Donald Trump, a Republican who has always sided with the NRA, pushed for tighter gun laws, such as banning the use of bump stocks. But many people don't think that ban will be enough.
Next: Lahren had choice words for "the Left." 
Lahren was quick to call out those who want gun control
In a tweet that most would consider highly insensitive to the victims and their families, Lahren wrote, "Can the Left let the families grieve for even 24 hours before they push their anti-gun and anti-gunowner agenda? My goodness. This isn't about a gun, it's about another lunatic. #FloridaShooting."
Lahren was quick to defend her pro-gun stance with the tweet, claiming that the Left wasn't giving the victims' families enough time to comprehend the tragedy before pushing a political agenda.
Next: Lahren's tweet was insensitive to another group besides victims and anti-gun activists. 
Her words were extremely insensitive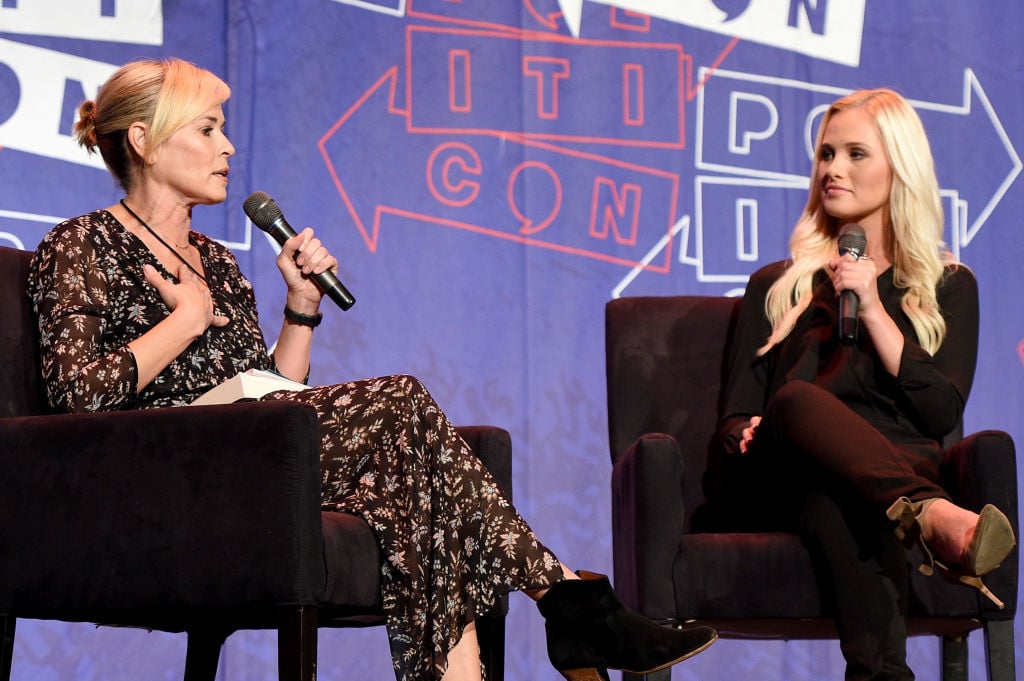 While most would agree that Lahren's words were insensitive to the families, the term "lunatic" is also insensitive to those living with mental health disorders. There are plenty of people who struggle with mental health issues like anxiety, depression, and bipolar disorders, yet they don't harm others. The use of the word "lunatic" appears to encompass anyone struggling with any kind of mental health problem — and it's far from correct to compare everyone in this category to a school shooter.
Next: Students did not hesitate to respond to the tweet.
Students were quick to answer Lahren's tweet
Students at Marjory Stoneman Douglas High School saw Lahren's tweet and didn't hold back their responses. One student replied with, "A gun has killed 17 of my fellow classmates. My entire school, traumatized from this tragedy. This could have been prevented. Please [expletive] Tomi."
One woman disclosed her painful experience with gun violence when she was younger. But this isn't the first time Lahren has spoken out against gun control. She also spoke out against anti-gun laws after the Las Vegas shooting in 2017.
Next: One student's response made everyone stop and think. 
One student's response went viral
Carly Novell, who was in the school during the shooting, had an eye-opening response to Lahren's tweet, which ended up going viral. "I was hiding in a closet for 2 hours. It was about guns. You weren't there, you don't know how it felt. Guns give these disgusting people the ability to kill other human beings. This IS about guns and this is about all the people who had their life abruptly ended because of guns," the tweet read.
Novell's words, "You weren't there, you don't know how it felt," should strike a chord with anyone who has been lucky enough to not have to go through something like this. Sometimes, there are a few people who don't understand tragedy when they've never experienced it.
Next: The students have already taken action since the tragic day. 
To these students, the shooting can't go unnoticed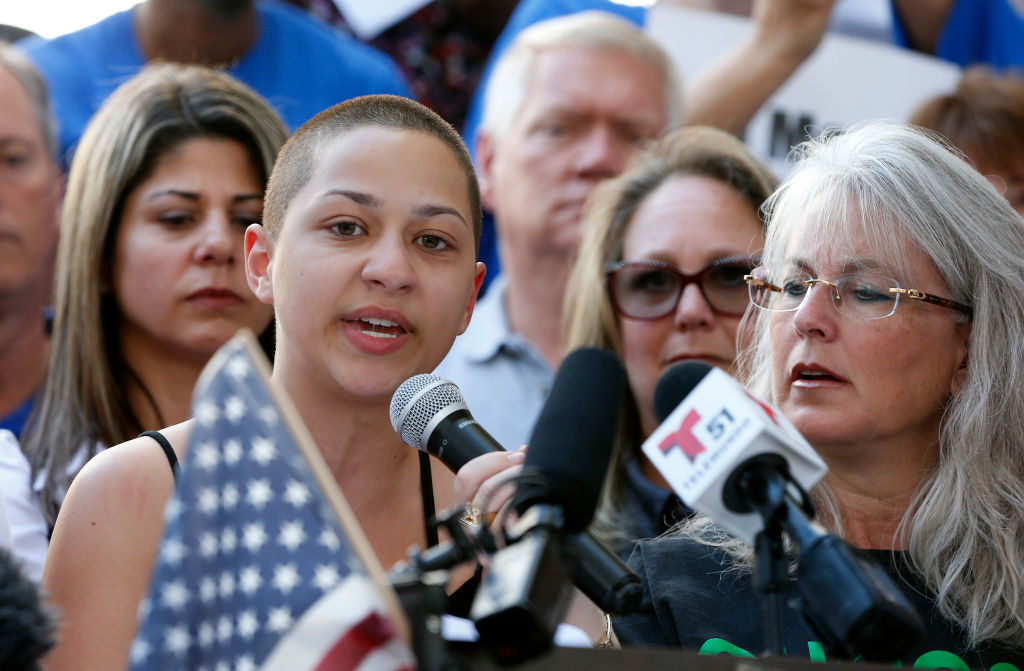 Since their worlds were turned upside down, the students are Marjory Stoneman Douglas have vowed to force a change. Students have spoken out about the need for change and have vowed to approach lawmakers about tighter gun control in the U.S. These students have also inspired schools all over the country to stage protests, walkouts, and more to show lawmakers that they are serious about making a change for the safety of their schools.
Next: Lahren wasn't the only one who had something senseless to say. 
But there has been backlash from others on Twitter, too
Lahren is not the only one who has had some harsh words for the friends and families of the Florida shooting. Dinesh D'Souza, a conservative political commentator, replied to a tweet about Florida lawmakers voting down a bill to ban assault rifles. "Worst news since their parents told them to get summer jobs," the tweet read. Others accused some of the victims of being actors and said the shooting was all a conspiracy put together by the Left. Once again, social media reared its ugly head in the wake of something tragic.
Check out The Cheat Sheet on Facebook!