Foods That 16 'Dancing with the Stars' Pros Really Eat
If you were a professional dancer, you'd probably have some pretty great nutrition tips. After all, dancers put a lot of demands on their bodies. And if anybody has earned a cheat day, it's somebody who dances on TV for a living. Curious what the dancers on Dancing with the Stars actually eat behind the scenes of the show? We did some digging to find the favorite foods of some pros who have been on the show over the years.
16. Anna Trebunskaya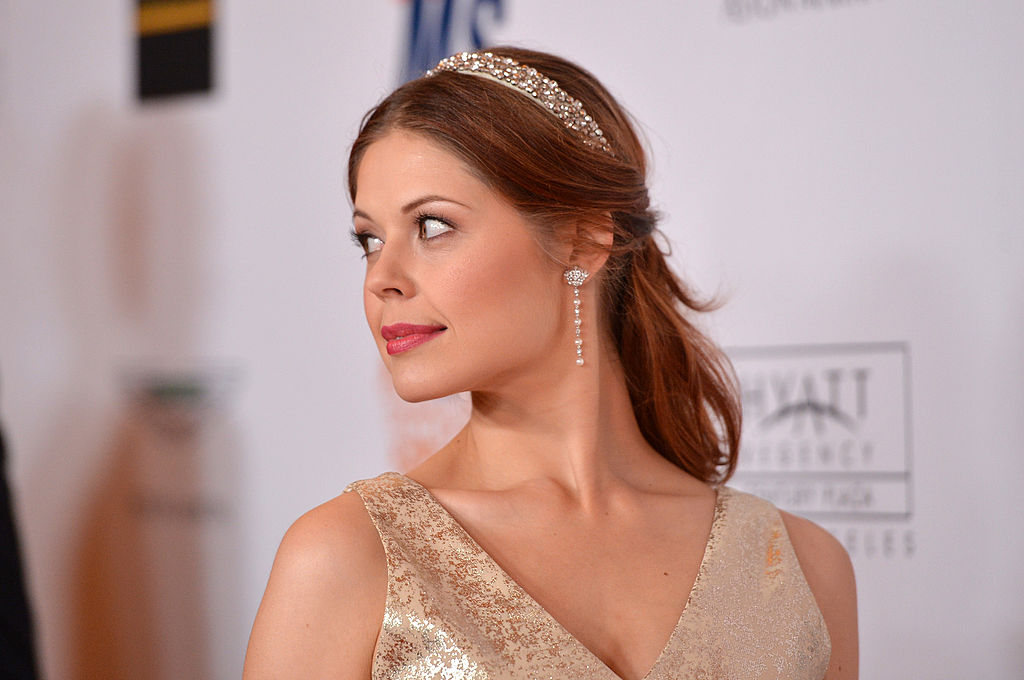 When she's not on Dancing with the Stars, longtime pro Anna Trebunskaya says she avoids carbs. "But during the season, I need carbs just to get me going in the morning," she admits. "I'll have something like cereal, oatmeal, yogurt with berries, or a banana and toast. Sometimes I even have pancakes. I normally snack on carrots, but during a tough rehearsal, I may indulge in a cookie."
For dinner, she goes for salmon with vegetables and rice. She also says she uses a healthy meal delivery service to maintain a healthy diet even with a hectic schedule. "Dancing for six hours or more a day and running around everywhere, it's easy to skip meals or eat really unhealthy," Trebunskaya explains. So she likes the convenience of a delivery service to keep her on track.
Next: Lindsay Arnold
15. Lindsay Arnold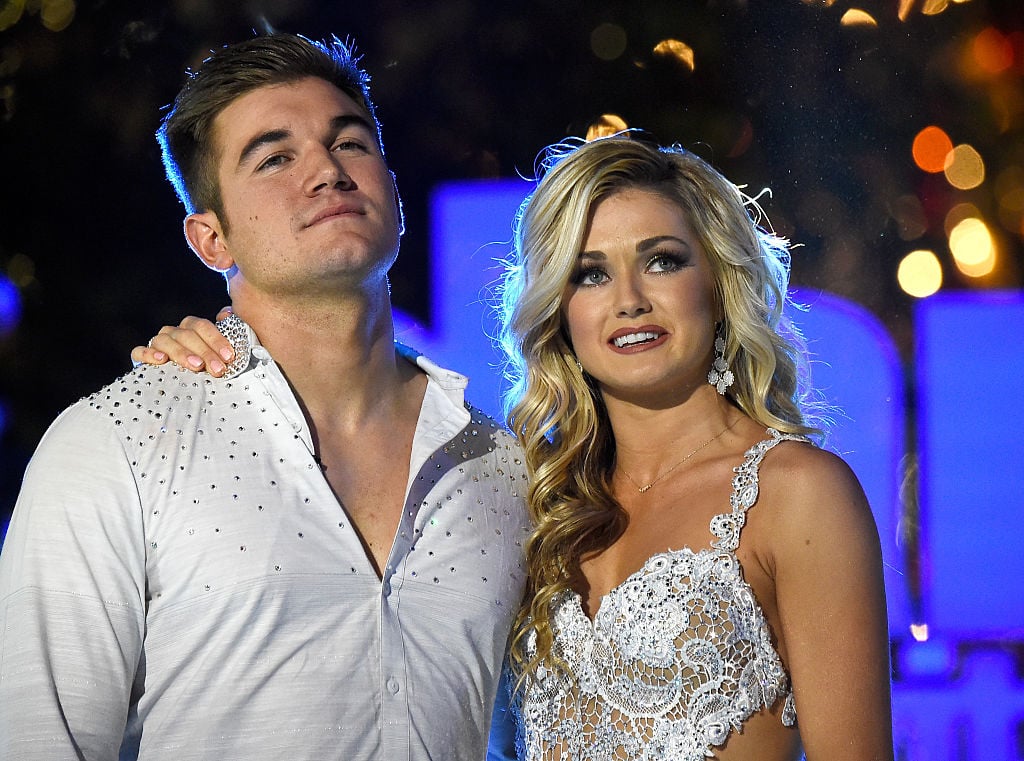 One of the youngest pros in Dancing with the Stars history, Lindsay Arnold says, "We have catering on show days, and I definitely take advantage of that. I have to eat a substantial meal before I perform, or I won't have the energy I need to last through my performance." She likes salads and fruit, but she eats meat for protein and likes snacking on hummus and pita chips. She's also specific about the bottled water she drinks: Arrowhead spring water, filtered from the San Bernardino Mountains in California.
Arnold dislikes tomatoes and mushrooms but says she is "in love with everything and anything key lime pie-flavored." She writes on her website that "eating healthy does not mean you have to eat kale for every meal." She explains, "It is about a well-balanced diet and portion control. I have found a lot of ways to enjoy eating healthy and also have found some loop holes to satisfying my sweet tooth without succumbing to a whole tub of ice cream."
Next: Edyta Sliwinska
14. Edyta Sliwinska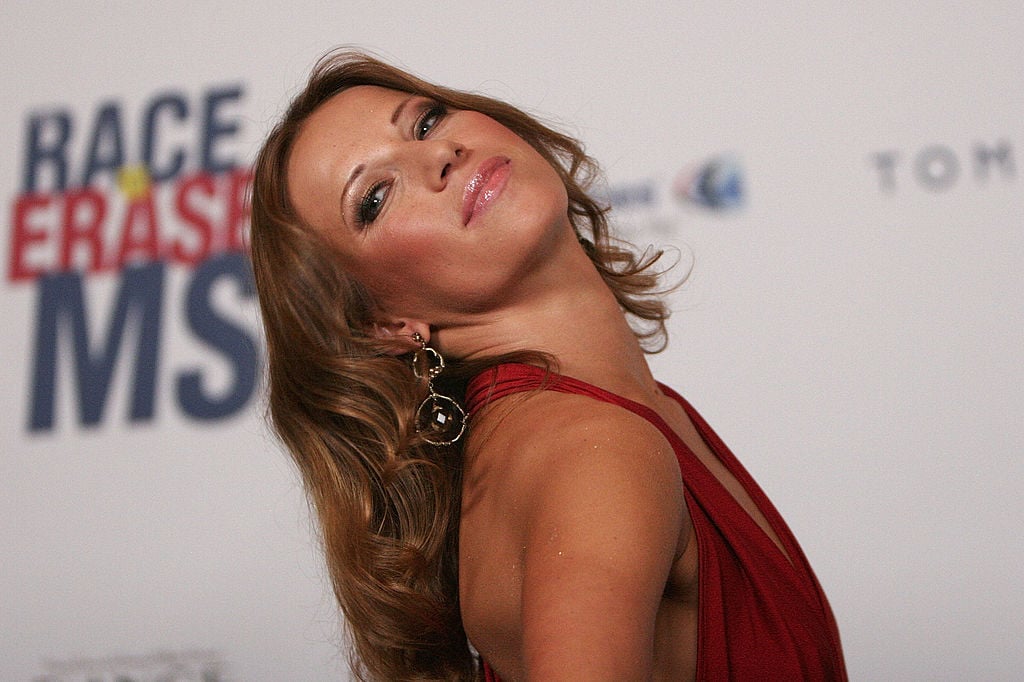 Edyta Sliwinska, a fan favorite who appeared on the first 10 seasons of Dancing with the Stars, tries to consume about 1,500 calories a day. She likes cottage cheese, ground oats, berries, chicken salad, and cereal. But she avoids pasta, bread, rice, and candy. The Dancing with the Stars pro likes to eat oatmeal and berries for breakfast.
For lunch, she'll reach for a salad with grilled chicken. And at dinner, she'll eat grilled chicken with veggies. In between meals, she snacks on nuts, fruits, and hummus. She also makes a point of leaving the car at home and walking to the grocery store, coffee shop, or restaurant. "It all adds up," she explains of all that walking and its effect on her health.
Next: Kym Johnson
13. Kym Johnson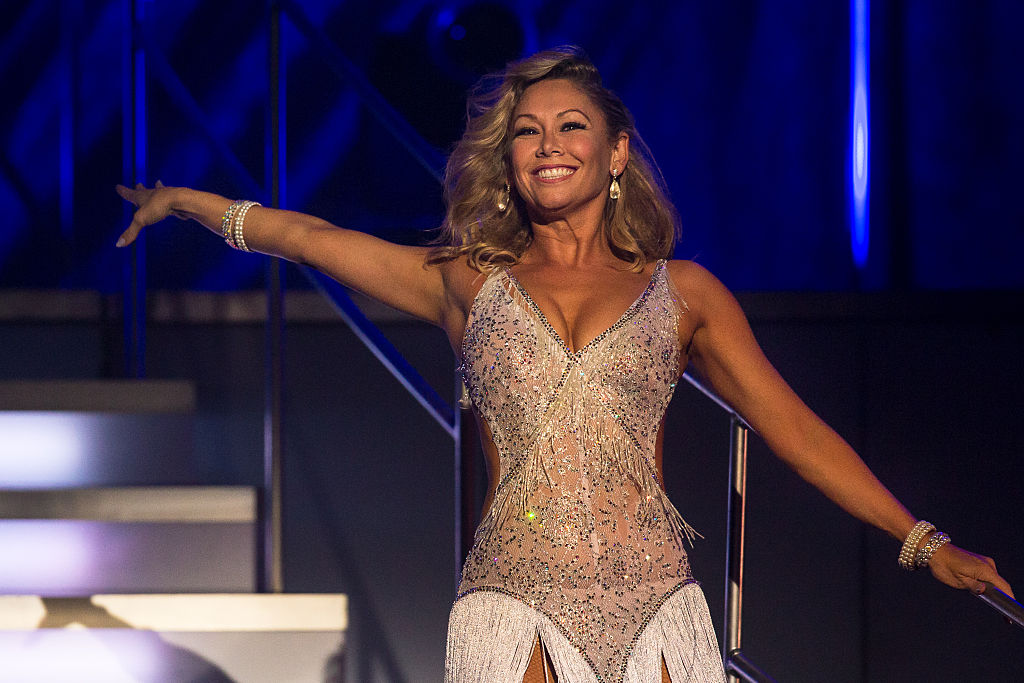 Kym Johnson's favorite pre-show meal is a "banana for energy, maybe a big salad. I don't like to eat heavy before I dance." The professional dancer wrote a book called the 5-6-7-8 Diet. The title recalls a dancer's cue, of course. But it also alludes to Johnson's preferred method of healthy eating. She advises fans to consume five servings of protein, six servings of fruits and vegetables, seven servings of anti-inflammatory foods, and eight glasses of water. She explains, "It's not one of those diets that you do for two weeks and cut everything out. It's about a lifestyle."
Some of the meals Johnson eats in a typical day? A breakfast of sprouted grain bread with a third of an avocado, a lunch of salad with mixed greens and goat cheese, and a dinner of a turkey burger and baked sweet potato fries. Johnson also limits the amount of carbs she consumes. The longtime Dancing with the Stars pro explains, "I love fries and bread, but I see a real difference in my body when I don't eat them after 5 p.m."
Next: Louis Van Amstel
12. Louis Van Amstel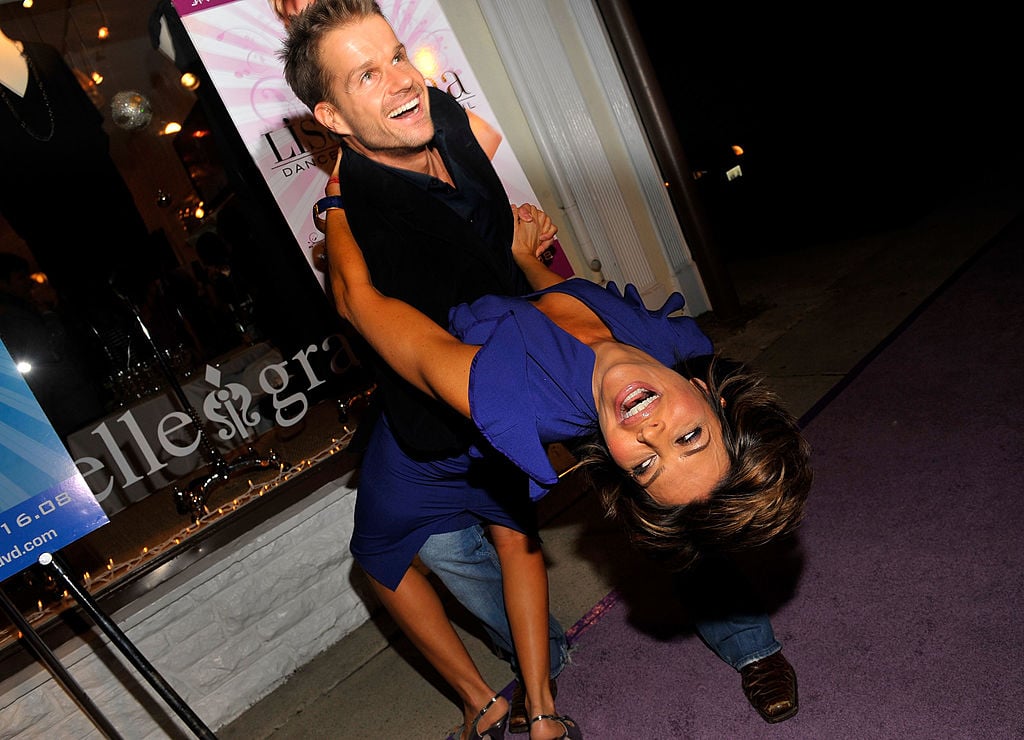 Not every Dancing with the Stars pro believes in a restrictive diet. Louis Van Amstel is a great example. He explains of his approach to healthy eating, "I'm a conscious eater — and that's the only thing I will promote." So what does that mean? Van Amstel adds, "I believe it's important for people to understand that if there's something you crave, that's not bad. You just need to be conscious of it and say 'OK, not every day, not too much.' It's all about learning a little more about food. What are carbs, what are proteins, what are saturated fats, for me it's all about awareness."
Van Amstel says he loves chocolate and ice cream, but "you can bet I'll be in the gym the next day!" He explains even when you're trying to lose weight, you shouldn't go on a restrictive diet. "People think we just eat less, and we lose weight, but it's not true. You have to eat. You need your carbs because that's the energy. And the energy is used to burn fat. I don't believe in this Atkins. You need carbs if you're active, and you need protein to build the muscle."
Next: Artem Chigvinstsev
11. Artem Chigvintsev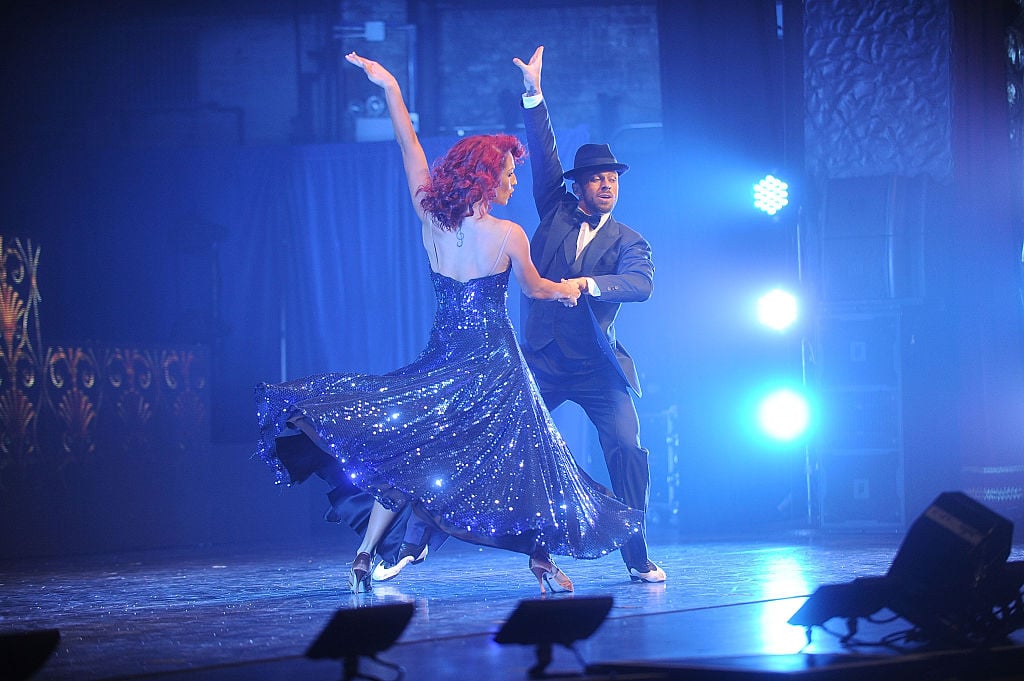 One of the newer additions to the lineup on Dancing with the Stars, Artem Chigvintsev has won (and broken) many hearts during his seasons on the show. The Russian-American dancer says when he's staying in shape to perform, he follows a pretty strict diet. He eats "no carbs and no sugar." And he explains, "Fruit is OK, but other than that I am really strict."
However, everybody needs a cheat meal (or drink). And Chigvintsev admits, "If I cheat, I cheat with alcohol." Chigvintsev reportedly enjoys cooking. And he says pasta carbonara is one of his specialties — just one we can't imagine him cooking very often.
Next: Sharna Burgess

10. Sharna Burgess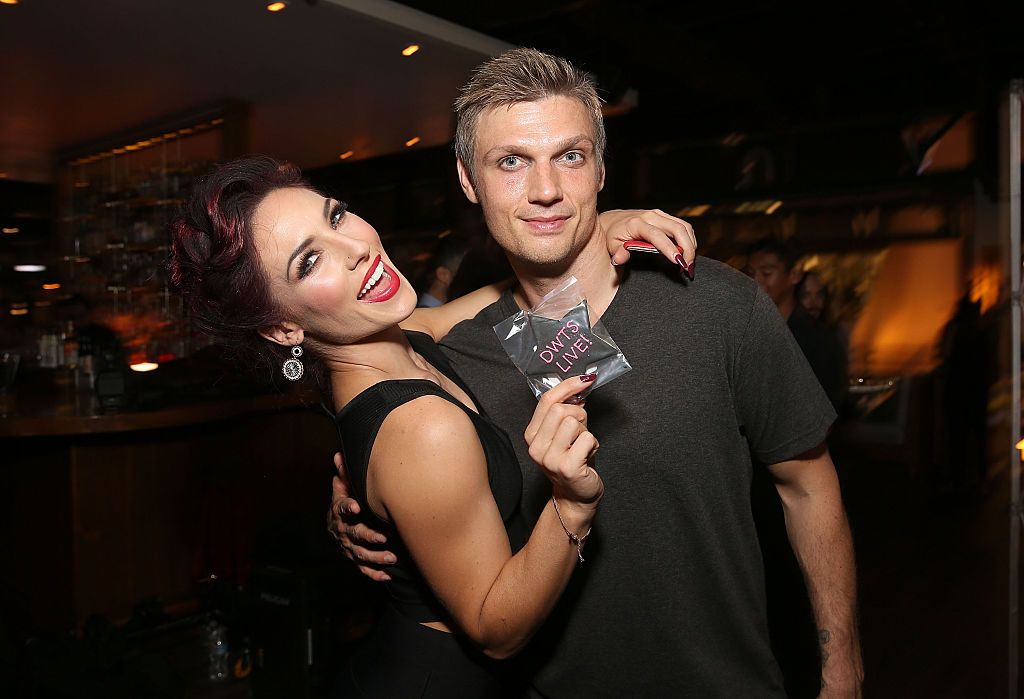 Australian Dancing with the Stars pro Sharna Burgess reveals things might not always be as they seem on the show. For instance, she's actually pretty shy off the dance floor. And though she says she's definitely "not a morning person," she could "eat breakfast food for every meal of the day." Nonetheless, she hates "cinnamon flavored anything … except Cinnabon because that's just amazing." She writes on her blog, "It is so important to eat a clean diet filled with plant-based food." She adds, "Exercise will not only make you feel better about your body but free your mind from unnecessary attachments."
In addition to eating lots of vegetables, Burgess recommends drinking a lot of water. She usually eats Greek yogurt with berries for breakfast. Lunch often consists of whole wheat crackers with cream cheese, lettuce, avocado, and cold meat. And for dinner, she eats either grilled fish or chicken with salad. She also drinks protein shakes from Shakeology. And she admits she has a sweet tooth and eats a couple of chocolate bars each week.
Next: Peta Murgatroyd
9. Peta Murgatroyd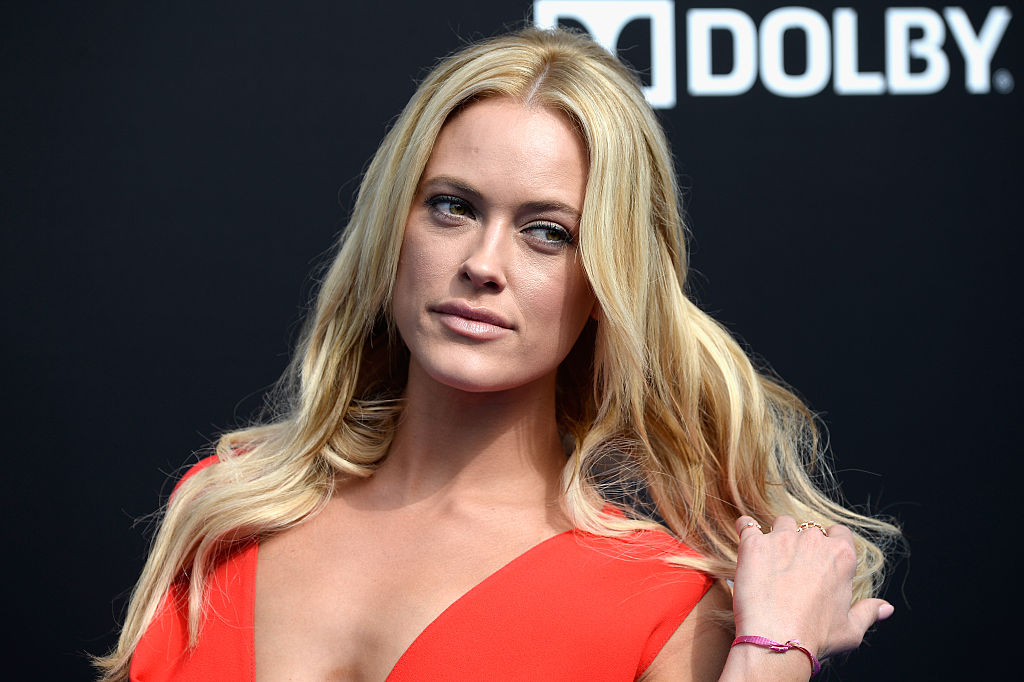 New Zealand-born Dancing with the Stars pro Peta Murgatroyd eats a healthy diet, with "pretty much no starchy foods, no major carbohydrates, no sugar, not much dairy." But she admits every once in a while, she indulges in one of her guilty pleasures, such as fries or pasta. "I love spaghetti Bolognese; it's my favorite dish," she admits. She also thinks that "Chick-fil-A has amazing waffle fries, but when I want them, I go to McDonald's. If they're not salty enough, they're going back. I kind of like the soggy ones though, the old ones. It's creepy and disgusting."
When she was expecting her first child with fellow pro dancer Maksim Chmerkovskiy, she admitted, "I'm glad I ate really healthily before I got pregnant because I don't crave McDonald's and doughnuts and stuff like that." But she didn't avoid cravings altogether. "My diet right now is crazy. I crave fresh fruit and pickles, and I'll have everything at the same time. I'll have organic salsa and chips and then pineapple, and I'll finish it with two pickles."
Next: Witney Carson
8. Witney Carson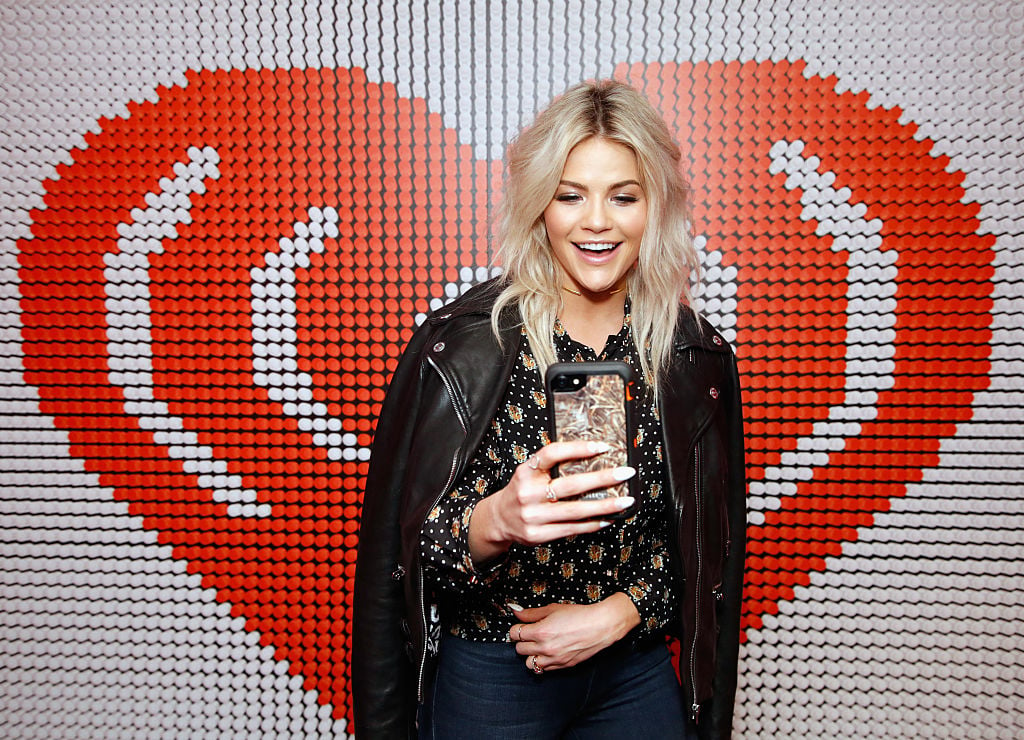 Dancing with the Stars and So You Think You Can Dance alum Witney Carson relies on "whole clean foods" to get her through the day. But she doesn't force herself to follow a strict diet. "I love food and will never starve myself to make my body look a certain way," she explains. "It's all about being healthy on the inside that matters and getting whole foods to keep you happy and energized."
She drinks a gallon of water each day and starts her day with a breakfast of green tea and banana oat waffles. For lunch, she often eats a Mediterranean chicken salad. And for dinner, she'll eat grilled salmon with asparagus and a sweet potato. Carson's favorite foods include sushi and steak. And she reveals comfort foods work for Dancing with the Stars pros, too. She says of best friend Lindsay Arnold, "When things get stressful, she knows exactly what to do — and understands that, usually, the remedy is taco soup and a movie."
Next: Cheryl Burke

7. Cheryl Burke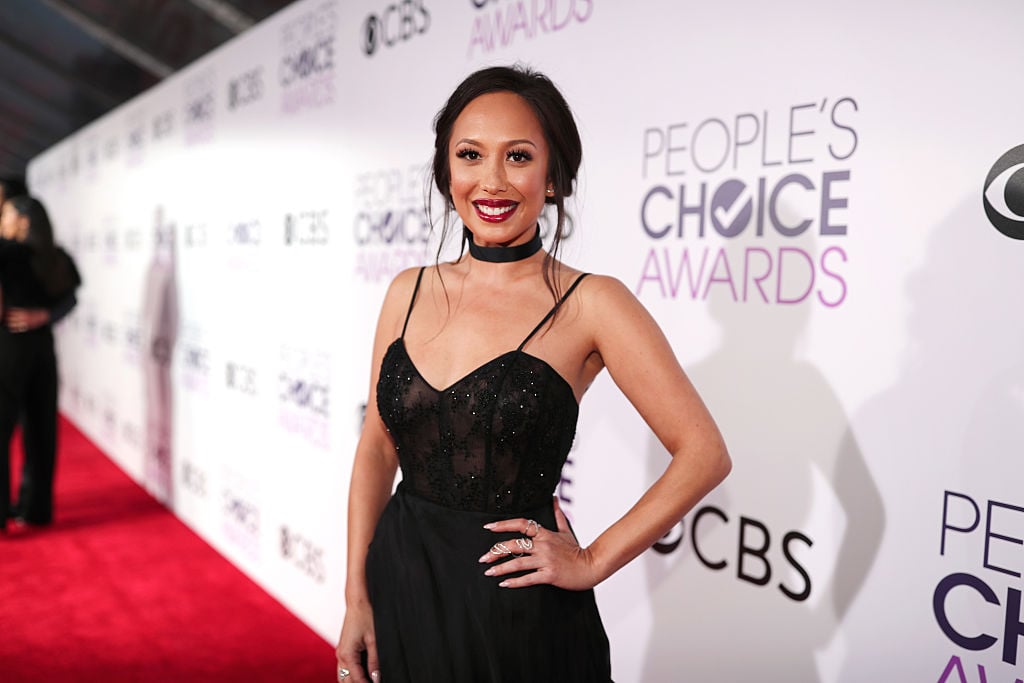 Cheryl Burke, a Dancing with the Stars fan favorite, reaches for healthy snacks, such as cheese, but she also admits she loves carbs and salt. "If I had a cheat day, I'd have Mexican food, for sure, but I try to make smart choices. When I crave something salty, I might have tuna, and if I crave something sweet, I'll have something like a banana." She says small changes make a big difference. She usually goes for light dressing on her Caesar salad and lean meat plus low-fat cheese in her tacos. She limits pasta dinners to once a month. And she snacks on a banana with peanut butter or hummus with veggies.
Burke doesn't buy in to traditional diets either. Instead, the longtime Dancing with the Stars pro limits dairy and goes for smaller portions of clean foods. A typical breakfast includes turkey bacon and egg whites. For lunch, she goes for a Cobb salad (with dressing on the side and plenty of avocado). And for dinner, she relies on Whole Foods, where she picks up lentil soup or a salad with lentils, corn, and peppers.
Next: Karina Smirnoff

6. Karina Smirnoff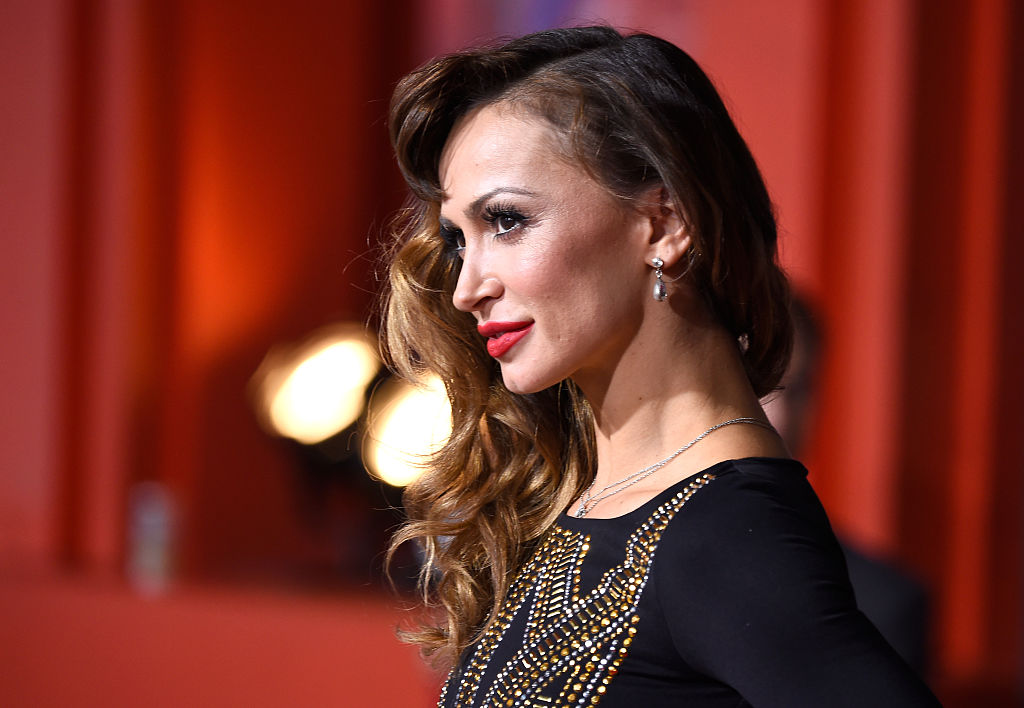 Another longtime fan favorite on Dancing with the Stars, Karina Smirnoff eats a piece of dark chocolate every day. And she makes her own trail mix that includes Nature Valley Protein Granola, dried cranberries, dried blueberries, walnuts, and chocolate chips. She particularly likes spinach, asparagus, broccoli, baby carrots, watermelon, and pineapple. But she steers clear of red meat and pasta and limits her sodium intake, too. Plus, Smirnoff often makes her own smoothies from frozen fruit, such as cranberries and blueberries, to take with her to work at Dancing with the Stars.
She often eats breakfast right before rehearsal and reaches for eggs with avocado. She sometimes adds potatoes, too. Smirnoff also explains she aims "to eat a bit of fruit at least three times per day." (She goes for watermelon and pineapple during the summer, plus apples, oranges, and berries year-round.) The dancer indulges in a "tall black or redeye with sugar-free vanilla and steamed soy milk" from Starbucks. And while she likes a kale and spinach salad for lunch, she goes with lean meat, a salad, and potatoes for dinner. She even admits to the occasional steak night.
Next: Valentin Chmerkovskiy

5. Valentin Chmerkovskiy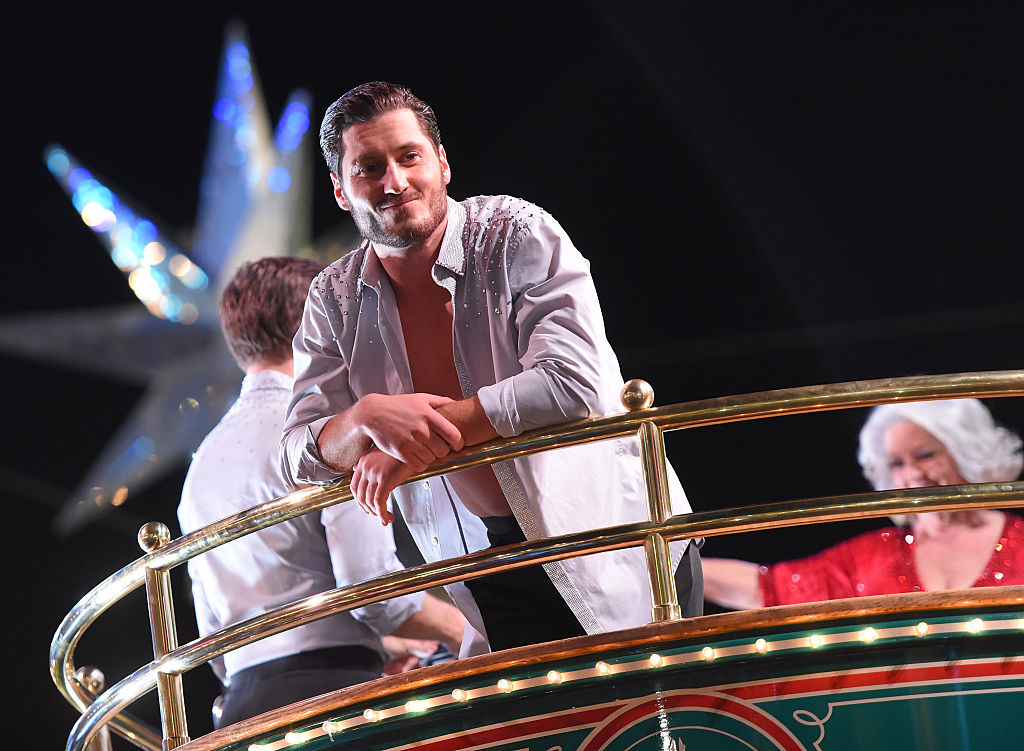 You might know Valentin Chmerkovskiy as Maksim's little brother. But there are plenty of reasons why you should be rooting for Val, too. For one, he seems pretty opinionated about what many call the most important meal of the day: breakfast. He admits his favorite breakfast cereal is Cocoa Pebbles. Who could blame him? And the Ukrainian-born Dancing with the Stars pro says he hates mannaya kasha, a Russian semolina porridge that's a favorite in Eastern European countries. (It's pretty similar to what we call cream of wheat or farina in the United States.)
Other tidbits about Chmerkovskiy's diet? He doesn't drink often but prefers tequila when he does. And Chmerkovskiy warns of what seems to be one of his favorite indulgences: "Don't leave your Nutella unattended around me." On special occasions — such as when he takes home the coveted Dancing with the Stars trophy — the dancer celebrates around a table full of Russian food with his friends and family.
Next: Maksim Chmerkovskiy

4. Maksim Chmerkovskiy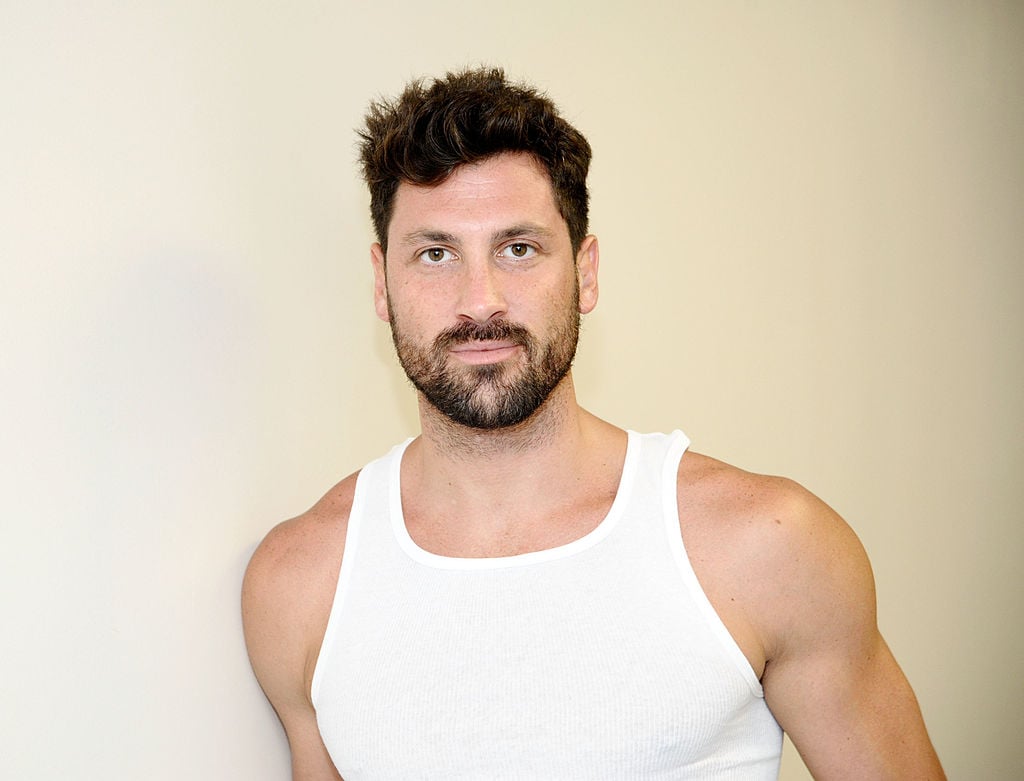 Maksim Chmerkovskiy's long tenure on Dancing with the Stars has won him lots of fans — many who want to know all about his diet. Back in 2007, Chmerkovskiy said he would "do a carb overload" before an intense competition. "Lots of pasta for about a week, then eat light the day of." But Dancing with the Stars doesn't seem to count as "intense" to Chmerkovskiy. "The show isn't too demanding," he explains. "I still burn a lot of calories, so I just make sure I've had a good breakfast — a toasted sesame bagel with lox spread."
But in the years since he made those comments, Chmerkovskiy seems to have changed his tune about all those carbs. He's recently sworn off bread. He explains, "I was surprised to find out how bad bread is — not only for your fat storage, but for your health. Most grains inflame. There's nothing in it that you need. It has a massive sugar count, which spikes your insulin." He also avoids processed foods and saturated fats. But he doesn't steer clear of red wine. In fact, he says, "A glass of Pinot Noir is great. You can have a glass pretty much every night."
Next: Julianne Hough

3. Julianne Hough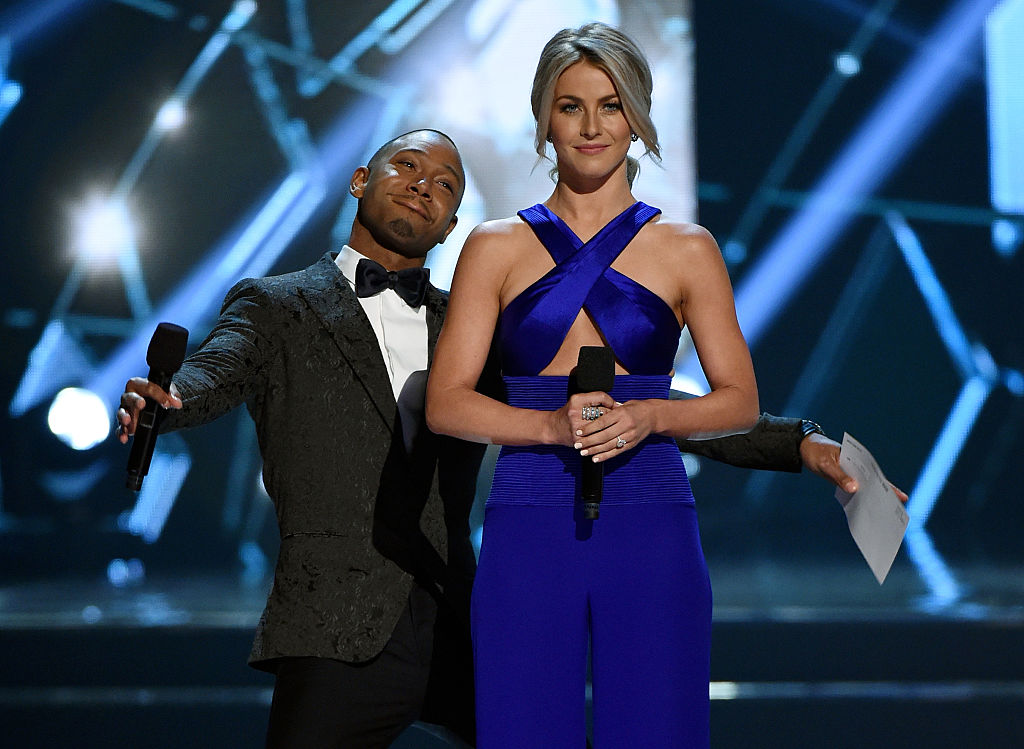 Before performances, Dancing with the Stars darling Julianne Hough eats "green salad and a piece of chicken." She explains, "If I eat a lot before I dance, I'm afraid I'll throw up. Afterward, I'll snack on gummy worms and Hot Tamales while we're waiting for our score in the red room." Other indulgences this Dancing with the Stars favorite reaches for, at least once in a while? Italian food, pasta, and pizza.
But typically, Hough starts her day with a green juice made at home with ingredients, such as green apples, spinach, kale, carrots, ginger, lemon, cucumber, celery, or beets. After her workout, she eats steamed eggs with tomato and avocado. For lunch, she'll whip up "a healthy wrap with a salad-type concoction within the wrap, that's salad and chicken and stuff like that." And for dinner, she goes for chicken or fish with vegetables — at least when she's not eating penne arrabiata or margherita pizza. Her go-to desserts include ice cream, Milk Duds, and Sour Patch Watermelons. And she drinks water, seltzer, or tea with every meal.
Next: Mark Ballas

2. Mark Ballas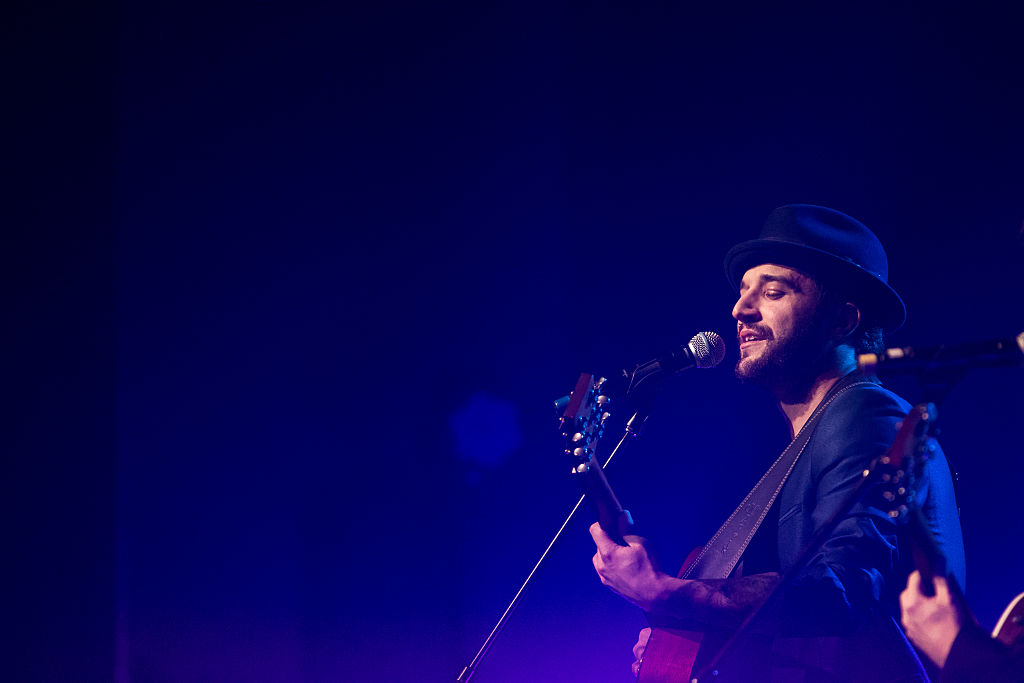 Popular Dancing with the Stars professional (and talented musician) Mark Ballas starts his day with a healthy juice from Pressed Juicery. And during the day, he snacks on apples, almonds, or cashews. After a tough workout, he makes his own protein shake (with chocolate protein powder, organic peanut butter, bananas, and egg whites). Although Ballas drinks a lot of liquids during the day, he'll often go for chicken and vegetables for dinner. And though he typically avoids eating for three to five hours before a performance, he reaches for a salad if he really needs more energy.
As for his favorite cheat meals? Ballas says he usually goes for pizza, pasta, or Mexican food. He explains, "Pizza is my guilty pleasure, especially Domino's Mighty Meaty." And he admits he can't cook, noting, "If it weren't for takeout, I'd starve." (That's a sentiment a lot of us can identify with.) And if you ever wanted to know what Ballas orders when he walks into a bar, he says he typically goes for a Jack and Diet Coke.
Next: Derek Hough

1. Derek Hough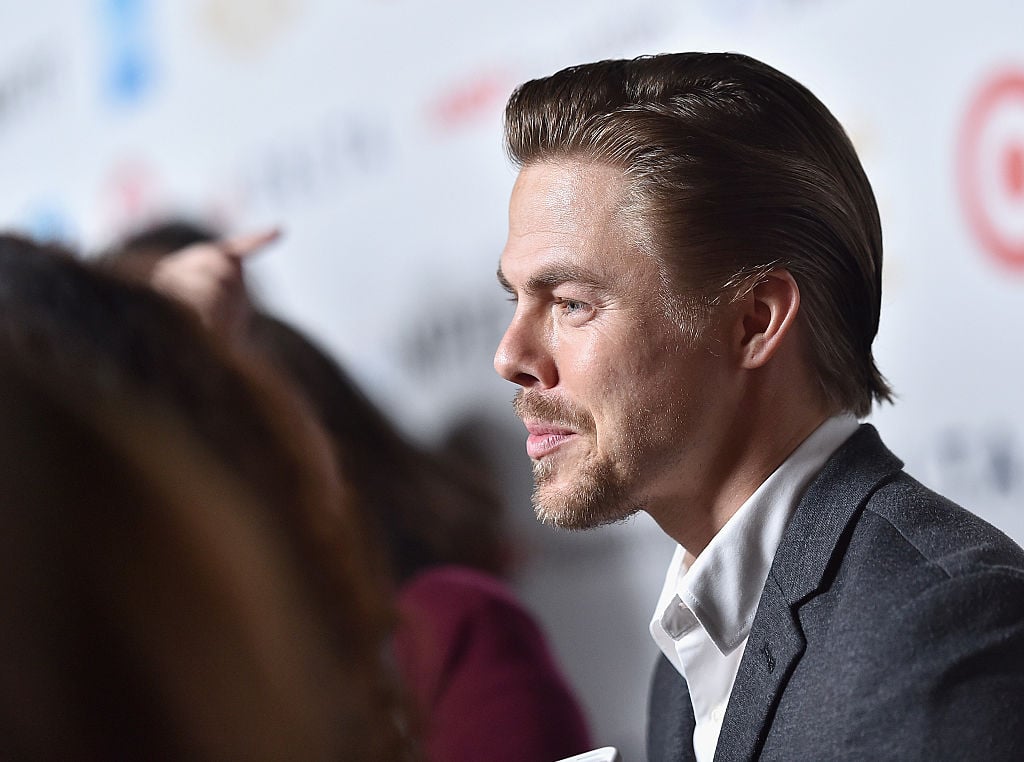 Perhaps the most beloved of Dancing with the Stars pro dancers, Derek Hough has been asked many times about what he eats and how he stays in shape. Even when traveling, Hough drinks lots of water and doesn't skimp on healthy snacks. "Whenever I can, I'll try to bring fruits and veggies with me — anything that is both easy to pack and good for me. The healthier the food, the more energy I have to take on the day and explore the sights." Hough doesn't skip breakfast, even while he's on the road, and he tries to pick the healthiest option on the hotel menu. "I'll go for steamed veggies over mac-n-cheese and grilled over breaded or fried mains whenever possible."
After getting off a plane, Hough says he likes to take a shot of something with ginger, oregano oil, lemon, and cayenne pepper. I go to Earthbar in L.A. or Juice Press in New York," he says. But normally, he's not a big fan of juicing. In fact, he says, "The amount of sugar in a glass of juice is not normal for human beings — eight, nine, 10 apples or oranges. It messes up your system." He recently stopped juicing and started eating more greens, plus chicken and fish "for the alkalinity." He avoids caffeine. But Hough does occasionally indulge, too. "My guilty pleasure is popcorn. I'll eat so much that I'll get a popcorn hangover. I'll go see the worst movie ever just to eat popcorn."