These Are the Foods That Donald Trump Hates the Most
Donald Trump doesn't exactly have a reputation for his sophisticated palate. Unlike his predecessor, Barack Obama, President Trump doesn't make adventurous choices when dining at a restaurant (or with foreign heads of state). In fact, Trump is a lot more likely to order a burger well-done than a plate of sushi, as you'll see in the coming pages.
Read on to discover the foods that Donald Trump hates the most.
1. Sushi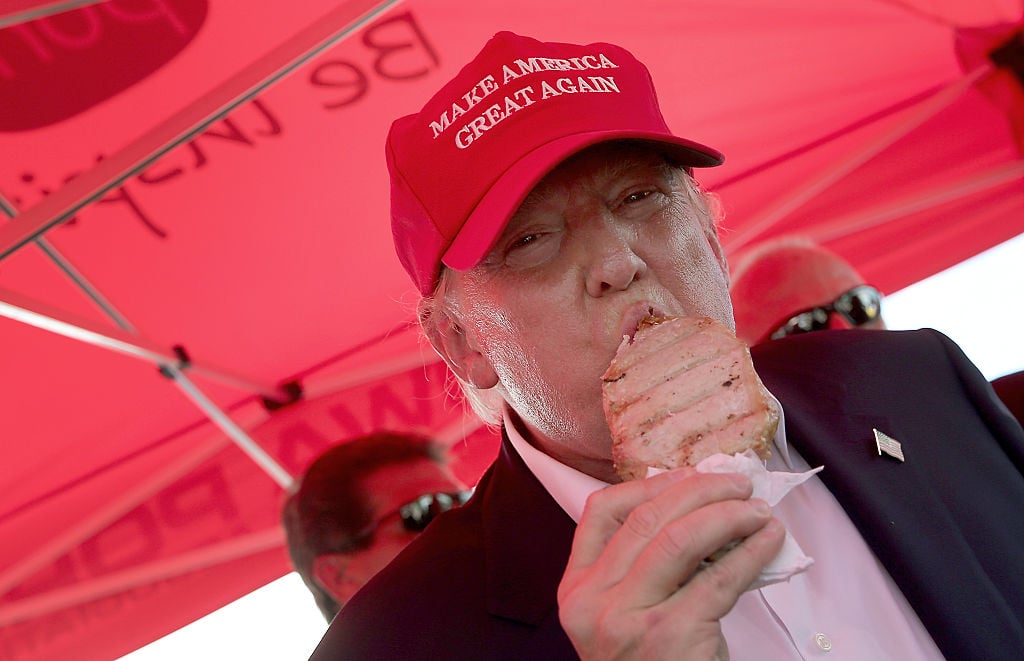 When Donald Trump traveled to Japan and had lunch with Japanese Prime Minister Shinzo Abe, he quite famously ordered a burger. As The Washington Post put it, "clearly, Trump is no fan of sushi. There was no raw fish for him this visit." Few people were surprised that Trump ate a very American lunch instead of trying sushi or ramen.
However, some people did seem surprised to learn that Donald Trump has a history of avoiding Japanese food while traveling in Japan. Newsweek reports that according to an excerpt from the book Lost Tycoon: The Many Lives of Donald J. Trump, Trump took a trip to Japan in 1990. On that trip, he reportedly said he would not eat "f***ing raw fish" and instead had a hamburger at McDonald's. So, does Donald Trump hate sushi? We'd assume yes.
Next: Trump doesn't like this all-American food.
2. Hot dogs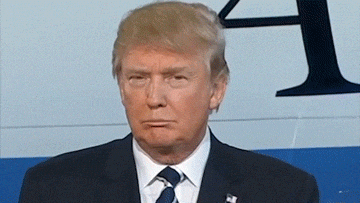 Donald Trump eats hamburgers and fried chicken. But he doesn't seem to think highly of hot dogs — nor of the businesses that sell them. The New York Times reports that Trump has made a habit of writing letters to his friends and enemies alike. In one letter, written in 1985 to Edward I. Koch, then mayor of New York City, Trump complained about sidewalk food vendors on Fifth Avenue, home to Trump Tower.
Trump specifically complained about the hot dog vendors, writing in his missive, "Having ketchup and mustard splattered all over the sidewalk is disgraceful." More generally, Business Insider reports, Trump also takes exception to "one of the truly great streets of America" being "overrun by peddlers and food vendors." He added forebodingly, "As the filthy food carts come in, the Guccis, Jourdans, et cetera will leave, and with them both prestige and taxes will be lost to the City forever."
Next: Like many children, Trump would rather not eat this food group.
3. Vegetables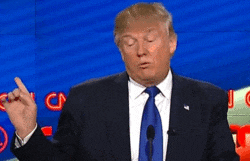 Donald Trump doesn't seem to love vegetables, either. In fact, The New York Times reports that in the same 1985 letter to the mayor of New York, Trump "was particularly upset about a 'humongous vegetable stand' outside his office." But the wording is hardly surprising. As the Times reported of Trump's letters, "Mr. Trump's style of writing sounds virtually identical to his hyperbolic manner of speech, with a healthy sprinkling of the words 'great' and 'tremendous,' abundant displays of self-regard and over-the-top claims of success or doom."
Business Insider notes that the letter "simultaneously touches on Trump's obsession with cleanliness (he's a well-known germaphobe) and paradoxical relationship with food," including a "love-hate relationship with junk food." Axios reports that Trump does occasionally eat vegetables, but typically only "as a side to a slab of steak, according to dining companions."
Next: Trump isn't a fan of this healthy food, either.
4. Fruit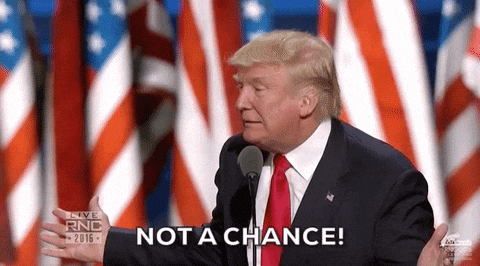 Another food group that Trump seems to rarely, if ever, eat? Fruit. Axios reports, "We asked a former aide who spent a lot of time with Trump whether he ever ate fruit or nuts. 'Never seen it,' the aide replied. Instead, Trump snacks on original-flavored Lay's potato chips and vanilla-flavored Keebler Vienna Fingers. Those two are constants on his plane." Plus, The New York Times quipped, "Out with almonds, in with Doritos," on the transfer of power from Obama to Trump.
Time reported that at one meal, while Vice President Mike Pence had a fruit plate for dessert, Trump went for chocolate pie instead. Trump had the staff serve pie to everyone else in attendance too. But that wasn't all. Everybody got ice cream, too, though Trump received two scoops of ice cream while everybody else had one. With all that sugar, even the sweetest fruits don't stand a chance of competing.
Next: Trump has some reservations about this condiment.
5. Cocktail sauce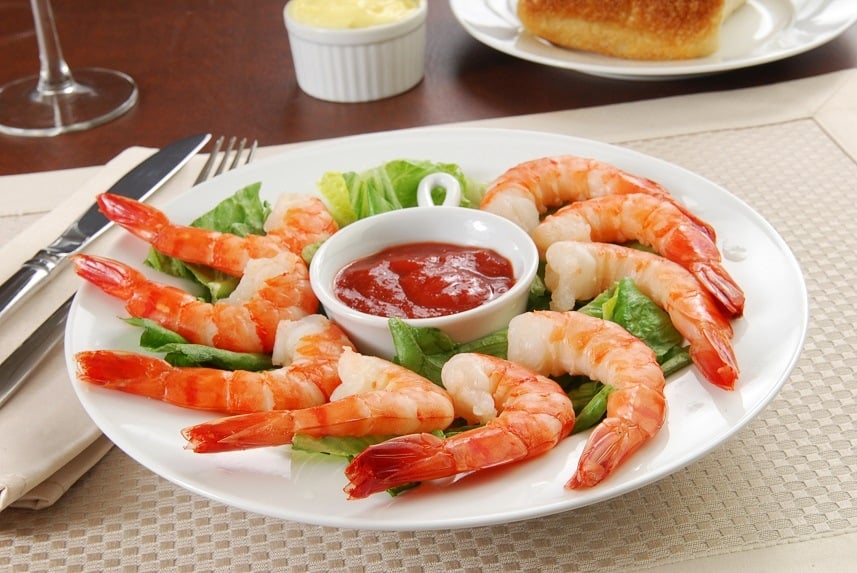 Donald Trump loves shrimp. But, as a notorious germaphobe, he doesn't seem to like the idea of cocktail sauce — at least not if that cocktail sauce has to be shared with others. A reporter for The New York Times, invited onto Donald Trump's Boeing 757, was urged by the then presidential candidate to indulge in some shrimp, "just as long as I did not double-­dip in the cocktail sauce."
"This is a pet issue for him," Mark Leibovich reported for the Times. "He was recently at a cocktail party, and they were passing around hors d'oeuvres. 'This big, heavy guy takes the shrimp, puts it in, bit it and puts it in again,' he told me. Trump was appalled at the repeat dunking, even in the retelling. 'I said, "You just [expletive] double-­dipped!" He didn't know what I was talking about.'"
Next: Trump would never order this at a restaurant.
6. Rare steak
Donald Trump loves hamburgers and steaks. But he won't order either of them rare. The New York Times spoke to Trump's longtime butler, Anthony Senecal, at Mar-a-Lago. Senecal, who has worked at the property for more than 60 years, and for Donald Trump for nearly 30 years, explained that Trump always wants his steak well-done. "It would rock on the plate, it was so well done," Senecal noted.
But that's not all. Another report revealed that not only does Trump order his steak well-done, but he also prefers to eat it with ketchup, even at restaurants where ketchup doesn't appear as an option on the menu. Foodies everywhere shuddered at the news, noting that the sweet condiment doesn't make an ideal pairing with any beef product, much less a high-quality steak.
Next: He can't tolerate this dish, either.
7. Rare burgers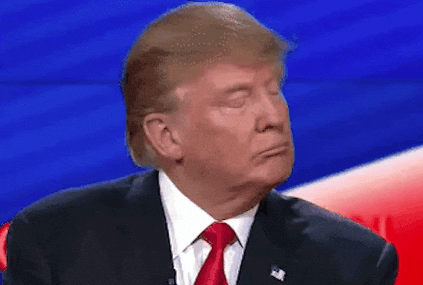 If Donald Trump refuses to eat a steak that remains a little pink, you can bet that he doesn't order his burgers medium or rare, either. Bloomberg learned that at Trump's favorite restaurant, the 21 Club just five blocks away from Trump Tower, he has a regular table. He also has a regular order. In fact, Trump always orders the same thing at the restaurant: a "21" Burger, which he reportedly likes cooked well-done and topped with American cheese.
Bloomberg reports, "Said to be first luxury burger in the country when it was first served in the 1940s, the '21' Burger is made with a mix of three prime cuts, including short rib. The burger comes with pickles, tomato, grilled onions, and the special '21' sauce and is offered with a choice of cheeses, including cheddar and blue cheese." However, the publication characterized the burger as "underwhelming," even if ordered medium instead of well-done.
Next: He never wants these on his burgers.
8. Pickles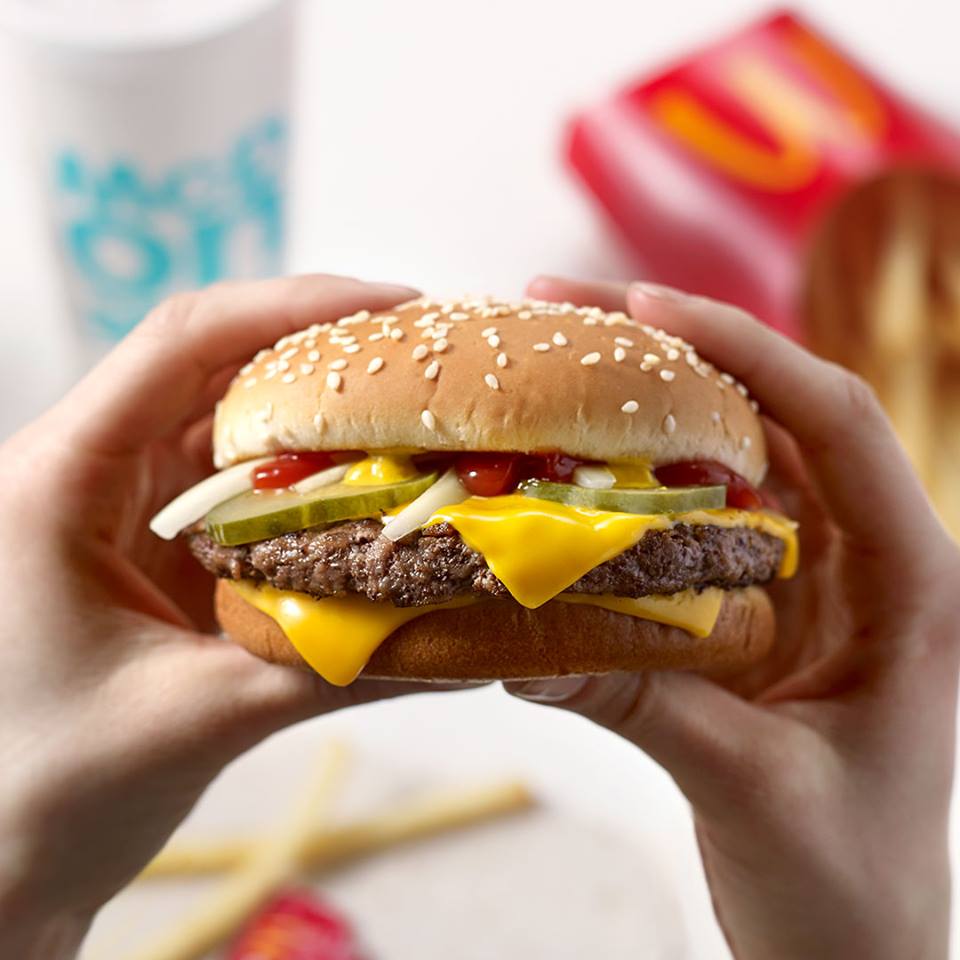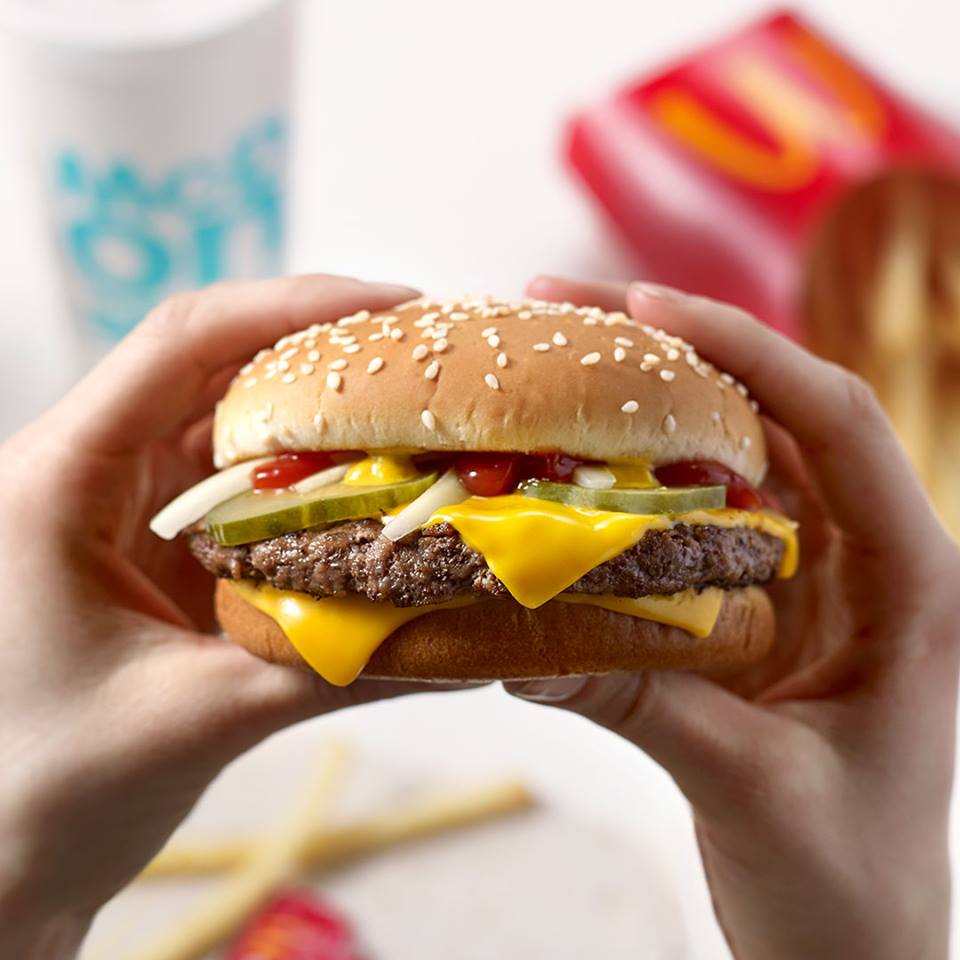 On the topic of how Donald Trump orders his beef products, a Politico report revealed some pretty interesting information about Trump's burger order. The publication reports that Trump asked the White House kitchen to replicate his burger of choice: the McDonald's quarter pounder. He reportedly likes it with cheese, extra ketchup, and no pickles.
For the record, Trump also asked the White House kitchen to replicate a McDonald's fried apple pie. But Politico reports that the staff "couldn't match the satisfaction" of the real deal. So that left Keith Schiller, "bodyguard and Trump whisperer," heading down New York Avenue to McDonald's to get Trump his favorite burger.
Next: Trump quit eating this snack due to politics.
9. Oreos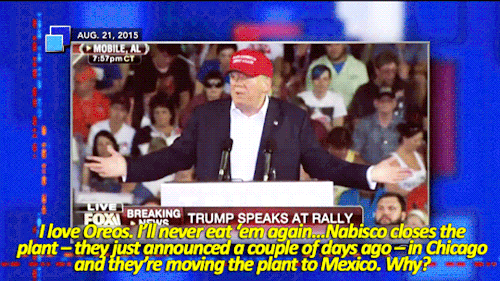 Another interesting piece of Donald Trump trivia that Axios gleaned from conversations with aides? That the president really does mix food and politics, even if that means abandoning a favorite snack. A former aide tells Axios, "He used to love Oreos but he really did stop eating them once they moved [their plants] to Mexico."
Fortunately, plenty of desserts are still on the proverbial table. Trump seems particularly partial to cake, chocolate cake especially. The Thanksgiving menu at Mar-a-Lago famously includes "three layer Trump chocolate cake." And Trump "appeared dazzled" by being able to bomb Syria while eating what he described as "the most beautiful piece of chocolate cake."
Next: Trump doesn't seem to like eating this meal.
10. Breakfast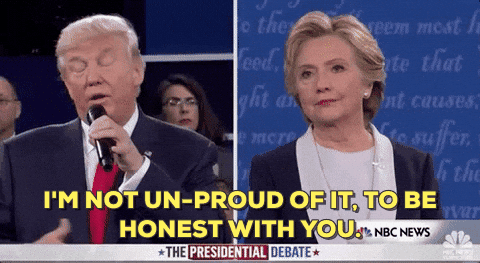 Donald Trump doesn't seem to like breakfast too much. When asked what he eats for the first meal of the day, the president responded, "I love bacon and eggs. Usually I would have that." However, he added, "Oftentimes I skip breakfast."
In another interview, he noted breakfast is his least favorite meal of the day. But if he isn't skipping breakfast or eating bacon and eggs, he likes cornflakes "right out of the fields of Iowa."
Next: Trump supposedly hates this southern food.
11. Grits
https://twitter.com/GAFollowers/status/743134937558224896
Southern protesters at Trump rallies have been known to carry signs that read, "Donald Trump hates grits." We don't know for sure whether Trump actually hates grits, of course. For that matter, we don't even know whether he's tried them.
But as Extra Crispy reports, grits have emerged as a way for presidential hopefuls to connect with Southern voters. So Southern voters who disliked Trump turned the symbol against him. But even if Trump doesn't eat shrimp and grits, he does eat crab and shrimp. Maybe shrimp and grits will be on the White House menu next?
Next: Trump would never order this at a restaurant.
12. Fancy pasta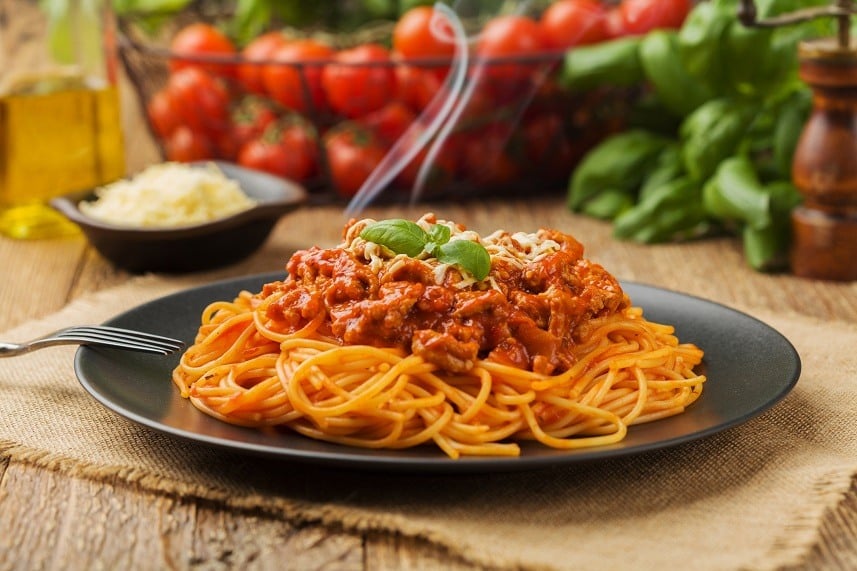 Don't get us wrong: Donald Trump loves pasta. He just doesn't seem to have a taste for pasta dishes that you could characterize as adventurous. The Chicago Tribune reports, "Pressed to describe his taste in food, Trump invariably ticks off generic pasta and beef."
Elsewhere, Trump revealed exactly how pedestrian his tastes in pasta really are. Speaking to The New York Times, Trump characterized his wife Melania as "a good cook. She has a lot of imagination. She makes spaghetti and meat sauce." That doesn't sound like a particularly imaginative or adventurous dish to us — but picky eaters across the United States probably relate.
Next: Trump won't eat this part of a pizza.
13. Pizza crust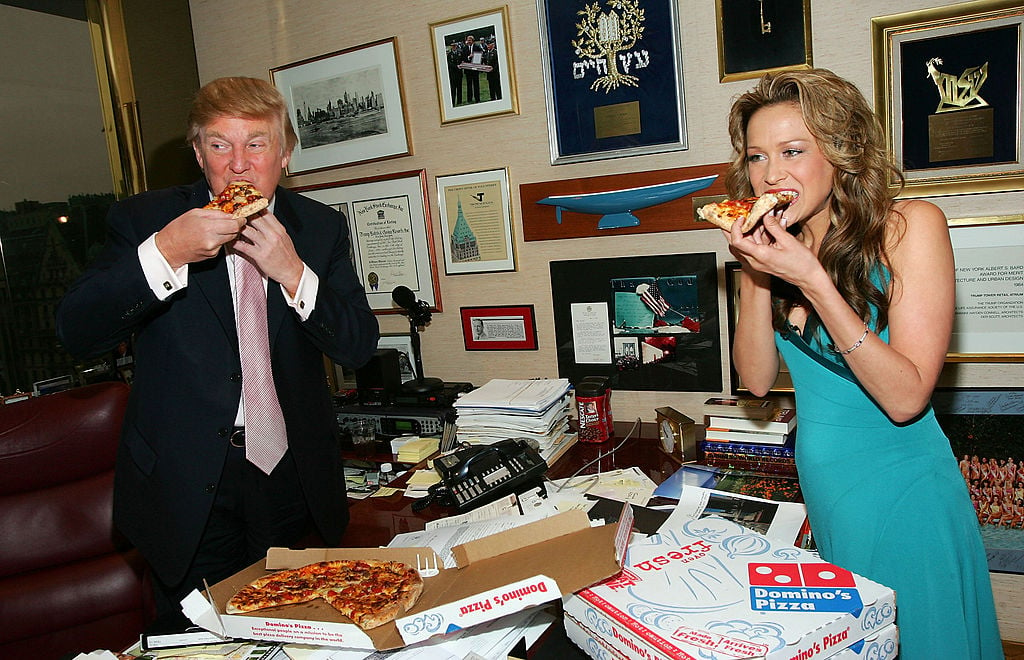 Everybody loves pizza. But Donald Trump doesn't seem to love pizza crust. The Chicago Tribune reports that during his notorious meal with Sarah Plain at the Famous Famiglia pizzeria in Times Square, Trump used a plastic knife and fork and ate only the toppings on his pizza. The Tribune recounts what happened next:
Comedian Jon Stewart lambasted him: "Based on how you eat pizza, Donald, I want to see your long-form birth certificate. I don't think you were really born in New York." Trump responded via video from his office, "I like to not eat the crust so we can keep the weight down at least as good as possible."
It wasn't the first time that Trump attracted attention for an unorthodox method of eating his pizza. Years ago, Trump was caught stacking two slices and eating them with a fork and knife — presumably before he stopped eating pizza crust.
Next: Trump doesn't drink this ubiquitous beverage.
14. Coffee
https://twitter.com/realDonaldTrump/status/257552283850653696
It's been repeatedly reported that Donald Trump doesn't drink coffee, and gets through his long days with another form of caffeine: Diet Coke. The New Yorker reported in 1997 that Donald Trump "claims he's never even had a cup of coffee. He functions, evidently, according to inverse logic and metabolism."Though he doesn't drink coffee or tea, Trump does like orange or tomato juice. He said of coffee, "I never liked it. I never liked the caffeine thing. I really don't need anything to wake up."
Just as frequently documented as Trump's aversion to coffee is his fondness for Diet Coke. (Which, for the record, does contain caffeine.) Axios learned that Trump frequently drinks "Diet Coke or the occasional full-sugared version when it's a particularly trying day at the office." As The Chicago Tribune notes, Trump's frequent requests for Diet Coke seems "an ironic choice given that the vain billionaire once tweeted, 'I have never seen a thin person drink Diet Coke.'"
Next: Trump doesn't drink this, either.
15. Alcohol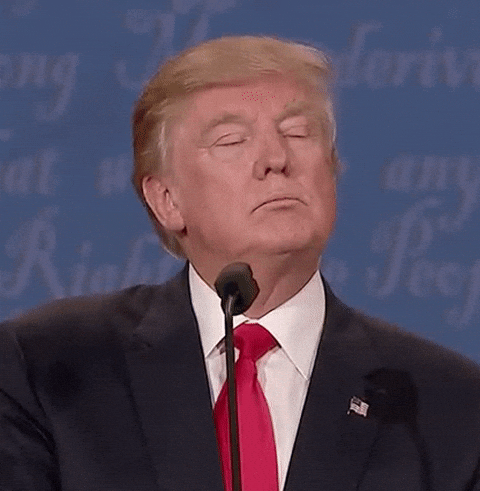 Donald Trump also doesn't drink alcoholic beverages. Even though Slate crowned Trump the candidate many voters would most like to have a beer with, the president doesn't actually drink. (Slate acknowledged that, noting, "The want-to-have-a-beer-with metric is metaphorical in nature.")
Newsweek notes Trump doesn't partake of beer or other alcoholic beverages because of his alcoholic brother Fred. Axios notes, however, that Trump does indulge in the occasional virgin Bloody Mary: simply tomato juice on ice. "It's like his version of a cocktail," an aide told the publication.
Read more: The Dark Secrets Behind Donald and Melania Trump's Marriage, Revealed
Check out The Cheat Sheet on Facebook!