Forget Vegas: Reno Tahoe Is the Most Unexpectedly Awesome Spot for Your Next Vacation
What do you picture when you think of Reno, Nevada? Neon-lit casinos? Sprawling miles of desert? Or perhaps you just envision Johnny Cash shooting a man just to watch him die.
Well, it's time to take all those preconceived notions and throw them right out the window. Yes, Reno has plenty of gambling and desert if that's what you're into. But what some people tend to overlook is that this thriving city is also home to all the culture, cuisine, stunning natural beauty, adventure, and thrills that travelers seek when they're searching for their next great vacation. And the best news? Everything is less crowded, more beautiful, and more undiscovered than that other famous city in Nevada that rhymes with Snas Snegas.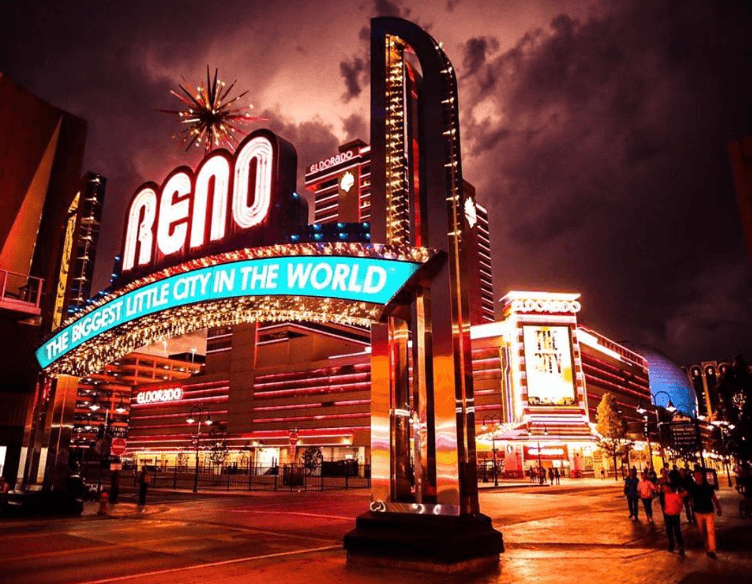 There are so many festivals
If you're bored in Reno, then you're doing something wrong. I was lucky enough to visit during the Great Reno Balloon Race, the largest free hot air balloon festival in the world. It's absolutely insane – literally thousands of families, some carrying infants through the chilly September pre-dawn hours, arrive at Rancho San Rafael to stake out spots to watch the Glow Show (which kicks off at 5 a.m.) and the Dawn Patrol hot air balloon launch. Only a handful of hot air balloon pilots are allowed to launch in darkness, and these glowing launches are truly otherworldly. After the sun comes up, as many as 80 hot air balloons fill the skies simultaneously as the crowd watches in wonder — or in some cases, helps with the send-off. It's like nothing you've ever seen before.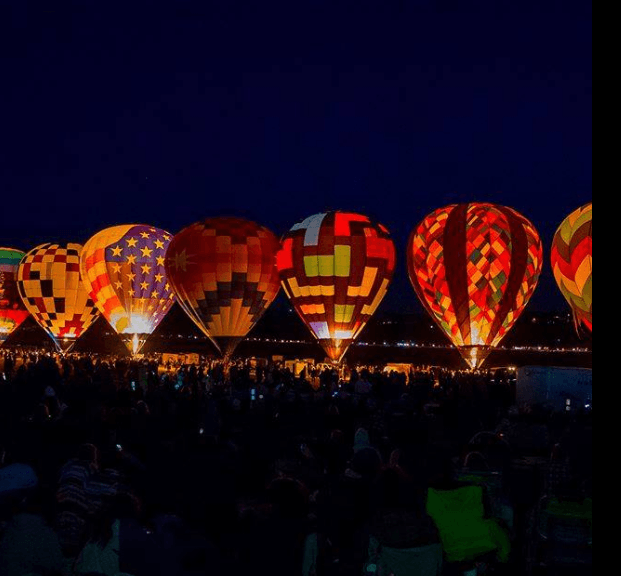 But even if hot air balloons aren't your thing, there are tons of other ways to occupy your time during your Reno visit. A few other big events based in Reno-Tahoe include the Reno River Festival, Reno Rodeo, Lake Tahoe Shakespeare Festival, Best in the West Nugget Rib Cook-Off, and the Reno Air Races.
There's food for every palate, in every price range
One of the most important aspects of any vacation is the food, right? Well, Reno-Tahoe has any dish you're dreaming of and best of all, you're not going to spend an arm and a leg on palate-pleasing gourmet food.
The salmon crepes at French-style restaurant Chez Louie are, dare I say, life-changing. Everything they serve is light, fresh, and thoughtfully presented using seasonal ingredients. Located in the Nevada Museum of Art, this popular spot also offers a jazz brunch that's exactly what you need to perk up your Sunday morning. With bottomless mimosas and Bloody Marys, of course.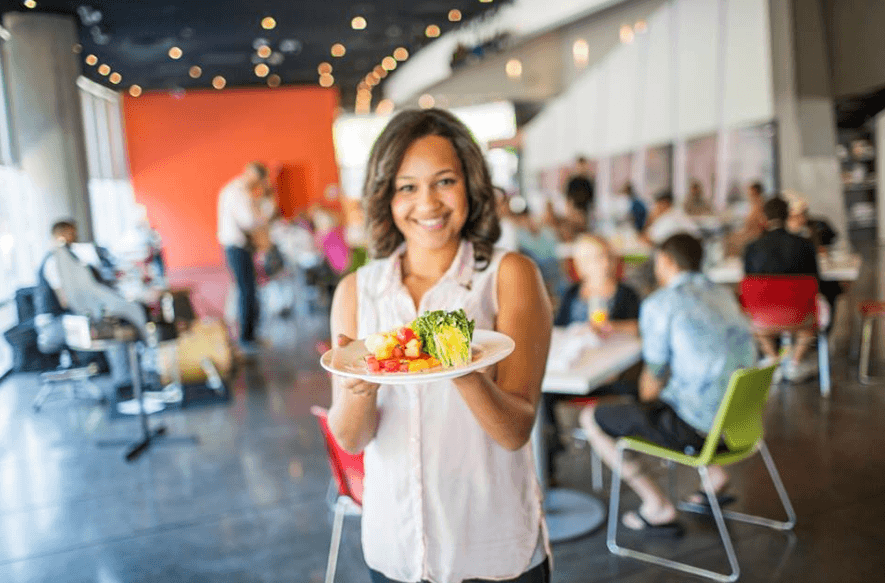 For a more casual lunch, stop by Wild Garlic Pizza for their classic Wild Garlic homemade pizza. It's served with a side of honey for dipping the hand-braided crust and once you taste it, you'll understand why (and will possibly need honey for any and all future pizzas). Washoe Public House is the hands-down best place for upscale pub fare in an unfussy location, like Pork Belly Egg Rolls and their signature Washoe Burger served on a challah bun.
Have a date to impress? Fine dining awaits at Fin & Filet in downtown Reno. The atmosphere is cozy yet elegant and the menu will make you feel like you're royalty for the day. The menu changes seasonally but always includes artfully prepared gourmet food and an impressive wine list.
And before you go, you must stop for a signature mixed drink at Rum Sugar Lime. The cocktails are almost too pretty to drink, the atmosphere is reminiscent of any trendy NYC spot, and the bartenders are refreshingly helpful and kind (especially the owner). Don't be surprised when a quick visit turns into staying for the whole night.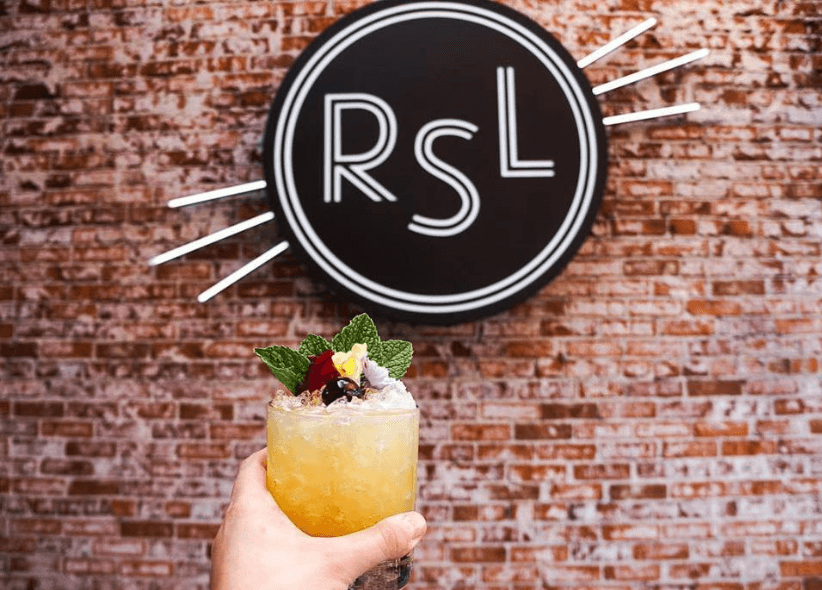 The natural beauty will take your breath away
There's a reason it's called Reno Tahoe. Take a short drive out of the city and in less than an hour you'll be catching a glimpse of one of the most beloved and stunning lakes in the country. Maybe you've seen photos of Lake Tahoe. But believe this – until you see it in person, you cannot know the depth of blue or the feeling of inhaling the pure, fresh air in the surrounding woods. Hiking the Flume Trail to the top of Monkey Rock isn't an easy stroll, especially in the altitude. But once you make it to the top, sweaty and a little dizzy, you'll look out over Tahoe and really start to contemplate the meaning of life. Or at the very least, you'll make all your friends jealous when you post the photos to Instagram.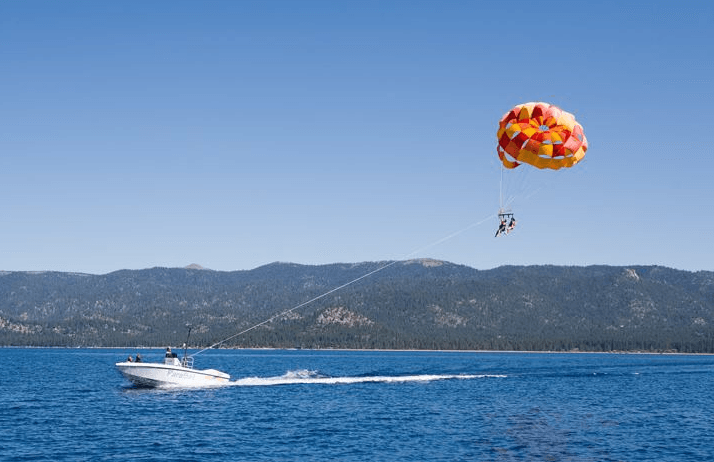 If you're not afraid of heights, then follow up your hike with a parasailing adventure with Action Water Sports. If there's anything more exhilarating than soaring above Lake Tahoe on a warm late summer afternoon, I'm not sure what it is.
Unexpected luxury lurks around every corner
It's not that I expected Reno to be tacky – it's that I didn't know what to expect. That's why all the unexpectedly delightful spots we kept discovering were so impressive.
First, if you do decide to visit Lake Tahoe while you're there, you'll want to dine at Lone Eagle Grille in the Hyatt Hotel. You can even stay there for your whole trip, which you'll want to once you see the panoramic lake views, the private stretch of beach with cabanas for lounging, and the overall upscale casual vibe. Dine al fresco during warmer months or cozy up to the giant stone fireplaces when it's chilly out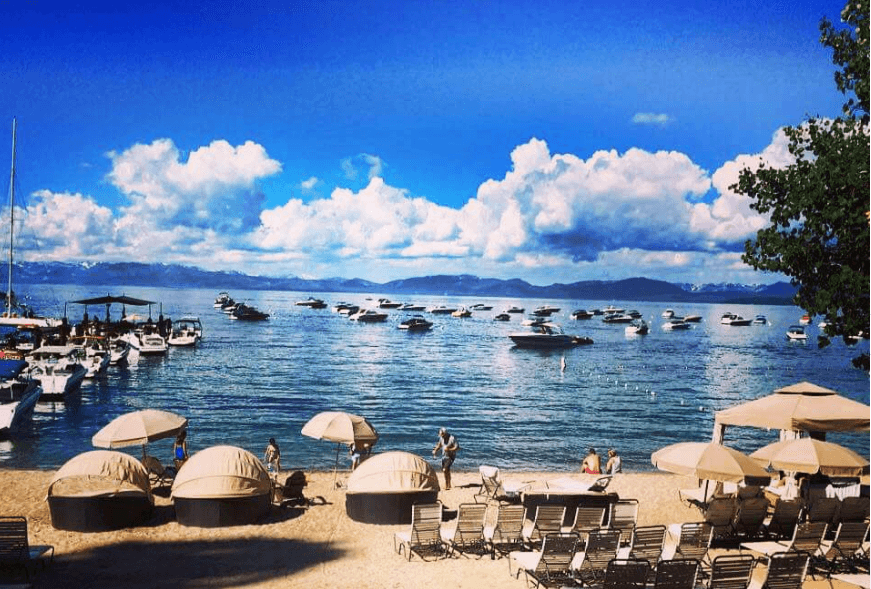 Your inner art enthusiast will feel so satisfied
During your visit to Reno, the Nevada Museum of Art offers a bit of culture to feed your creative spirit. Changing exhibitions means there's always something new to discover, with local and nationally acclaimed artists in the spotlight. There's even structural art from Burning Man, an art-focused festival that takes place in the Black Rock Desert every summer.
If fine art doesn't strike your fancy, then consider going on a mural tour with Art Spot Reno. You'll be amazed at the haunting beauty of the street art coloring the city blocks, which highlights the rich heritage of the city. It's not graffiti – it's a deeper movement that you'll find a whole new appreciation for.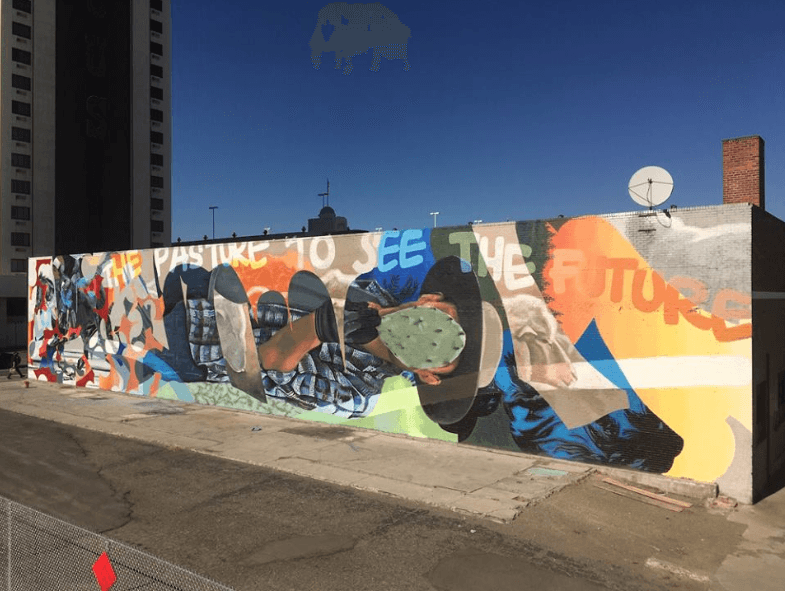 Getting there is easier than you think
The Reno-Tahoe International Airport is really pleasant and they even have slot machines situated in the terminal so you can gamble the minute you step off your plane if you're so inclined. They offer direct flights from all over the country with every major airline and are adding new cities to the list all the time.
It's the girl's weekend destination you never knew you needed
Let's say you need to escape daily life but you're sick of all your usual spots. Reno is the perfect spot to create any kind of trip you're craving: a romantic getaway with your love, a wild girl's weekend or bachelor party, an adventure-themed trek with your bestie – no matter what you have in mind, Reno is the place to find it. I know I did.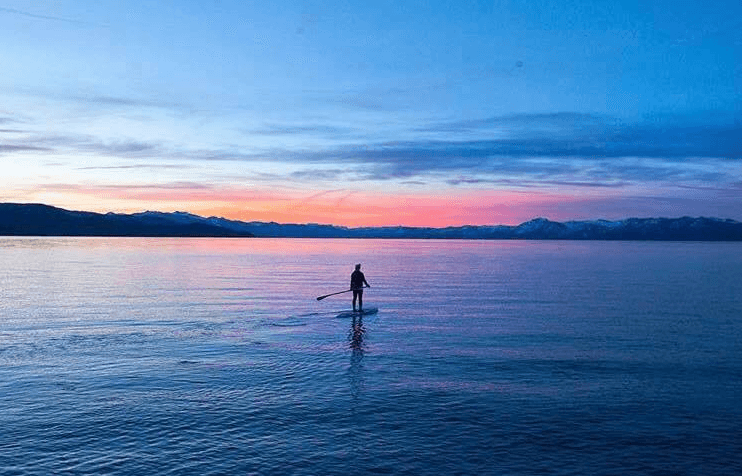 Editor's note: Accommodations, excursions, and meals were provided by the RSCVA and the Decker/Royal Agency. Opinions are my own.