These Forgotten Dishes Should Be Brought Back to Life
Trying to recreate the latest trendy dishes at home sidelines traditional recipes. Don't snub the classics; they're just as delicious and often easier to prepare. One taste of these forgotten dishes will remind you exactly why they're classics — especially a nutritious dish younger generations have totally forgotten about (page 10).
1. Pineapple Upside Down Cake
Dessert first! This post-war cake emerged in the '20s when James Dole invented a machine to cut pineapples into ring shapes. And with modern conveniences in kitchens, people had more time for dessert. The debut of a pineapple upside-down cake recipe likely came from a 1925 Gold Medal Flour ad in a women's magazine. But we love the Joy of Baking's recipe more.
Next: Mouthwatering red wine and red meat
2. Beef Bourguignon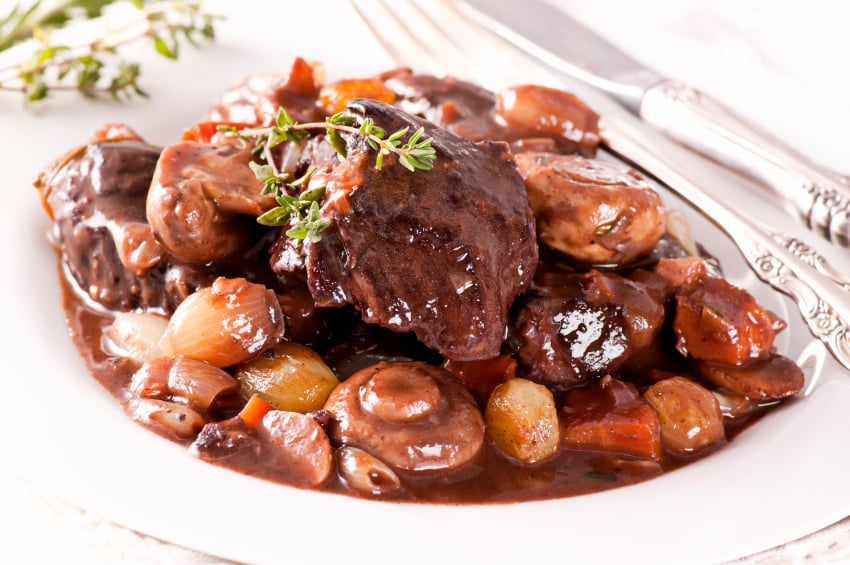 If Julia Child loves this dish, we should too. The savory onions, tender beef, and red wine make this stew worth the wait. (You slow-cook the ingredients in a crockpot for 6 to 8 hours.) People discovered this dish in the mid-'60s when Child made it on her show French Chef. You don't see it often these days, but it's perfect for a throwback dinner.
Next: Throw a '70s-themed dinner party with this classy dish.
3. Duck a L'Orange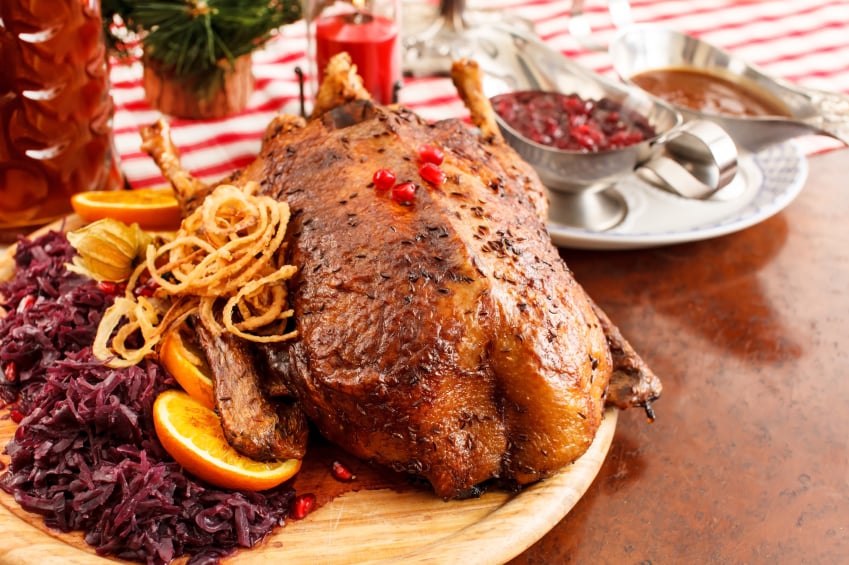 Back in the '60s and '70s, you'd serve duck a l'orange to impress your boss when he visited for dinner. But, by the 2000s, the overexposed French dish became "the culinary equivalent of flared trousers," per celeb chef Gordon Ramsay. Now, duck a l'orange is due for a revival. You'll love the dish's "velvety citrus sauce that tastes like concentrated sunshine," notes Saveur, which offers a modern version of the recipe.
Next: If you can't decide between a hot and cold dessert …
4. Baked Alaska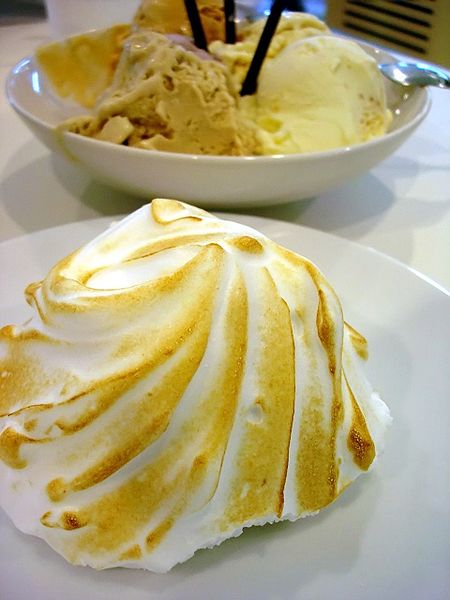 Creating baked Alaska at home seems complicated, but the Food Network's recipe makes it easy. This sponge-based cake originated in 1867 in NYC's popular Delmonico's restaurant. Chef Charles Ranhofer celebrated America's purchase of Alaska — formerly owned by Russia — by topping his sponge cake with ice cream and meringue, baking it, and then flambéing it table-side.
Next: Heal your ailments with this comfort food.
5. Homemade Chicken and Noodles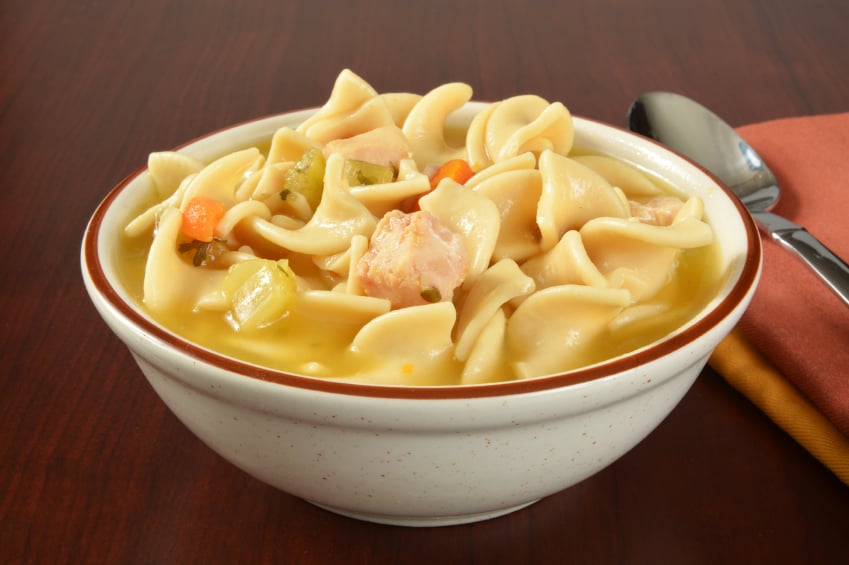 Not to be confused with the soup, chicken and noodles is a richer and heartier recipe. This simple version from The Pioneer Woman is our favorite. Everything cooks in one pot, which means flavors build and cleanup is a breeze.
Next: A dish for more than shepherds
6. Shepherd's Pie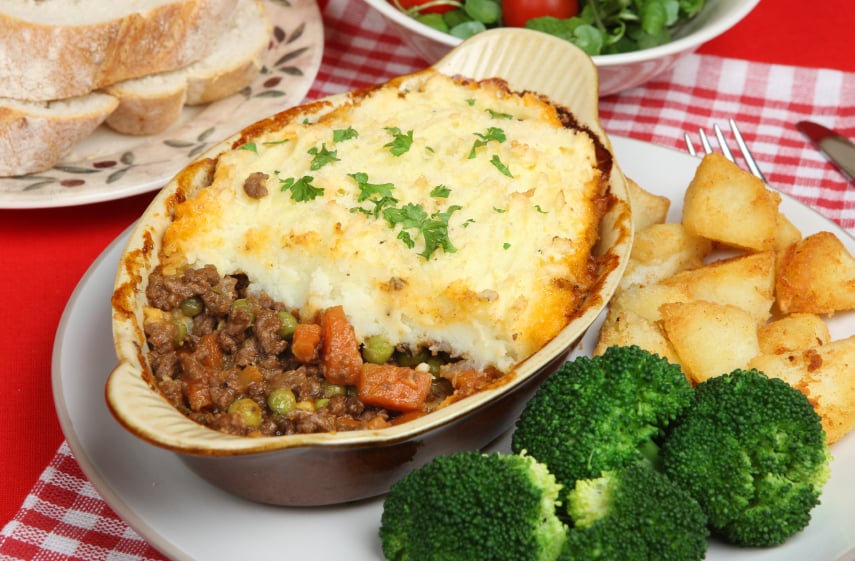 For traditionalists, shepherd's pie is filled with lamb. This makes sense, but we'll let it slide for this fantastic beef version from Framed Cooks. You'll be hard-pressed to find a simpler or tastier recipe, no matter what you call it.
Next: This Swiss creation is full of cheesy goodness.
7. Classic Cheesy Fondue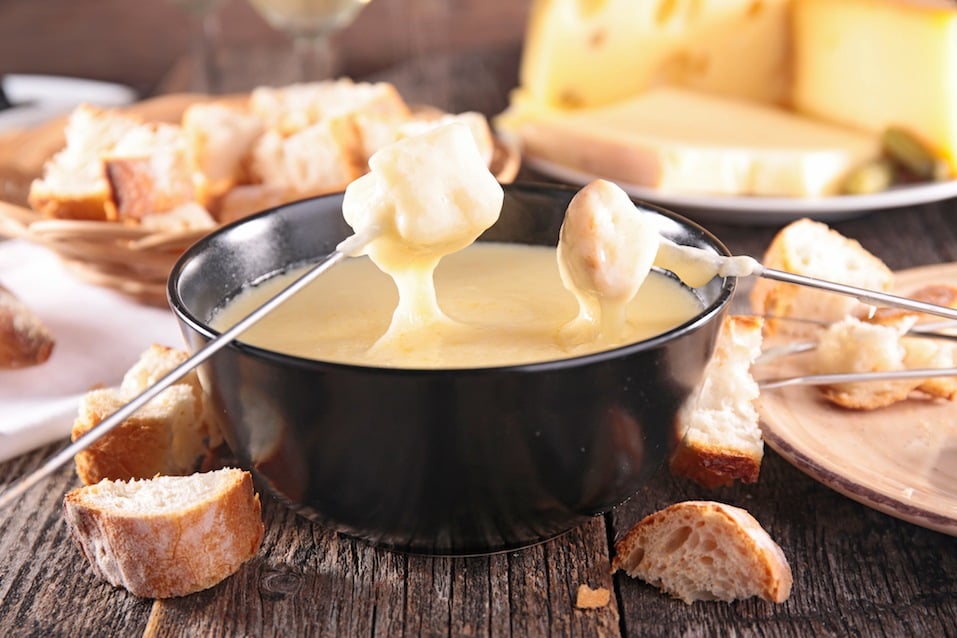 Fondue may be the ultimate '60s food trend, as suburbanites threw parties focused on this communal dish. It originated in the Swiss Alps in the 1800s as a way to use stale bread and cheese in the winter. And the Swiss Cheese Union capitalized on the gooey goodness by popularizing it around the world. We love this classic Swiss fondue recipe from Saveur.
Next: A birthday dessert that stuck around for decades
8. Cherries Jubilee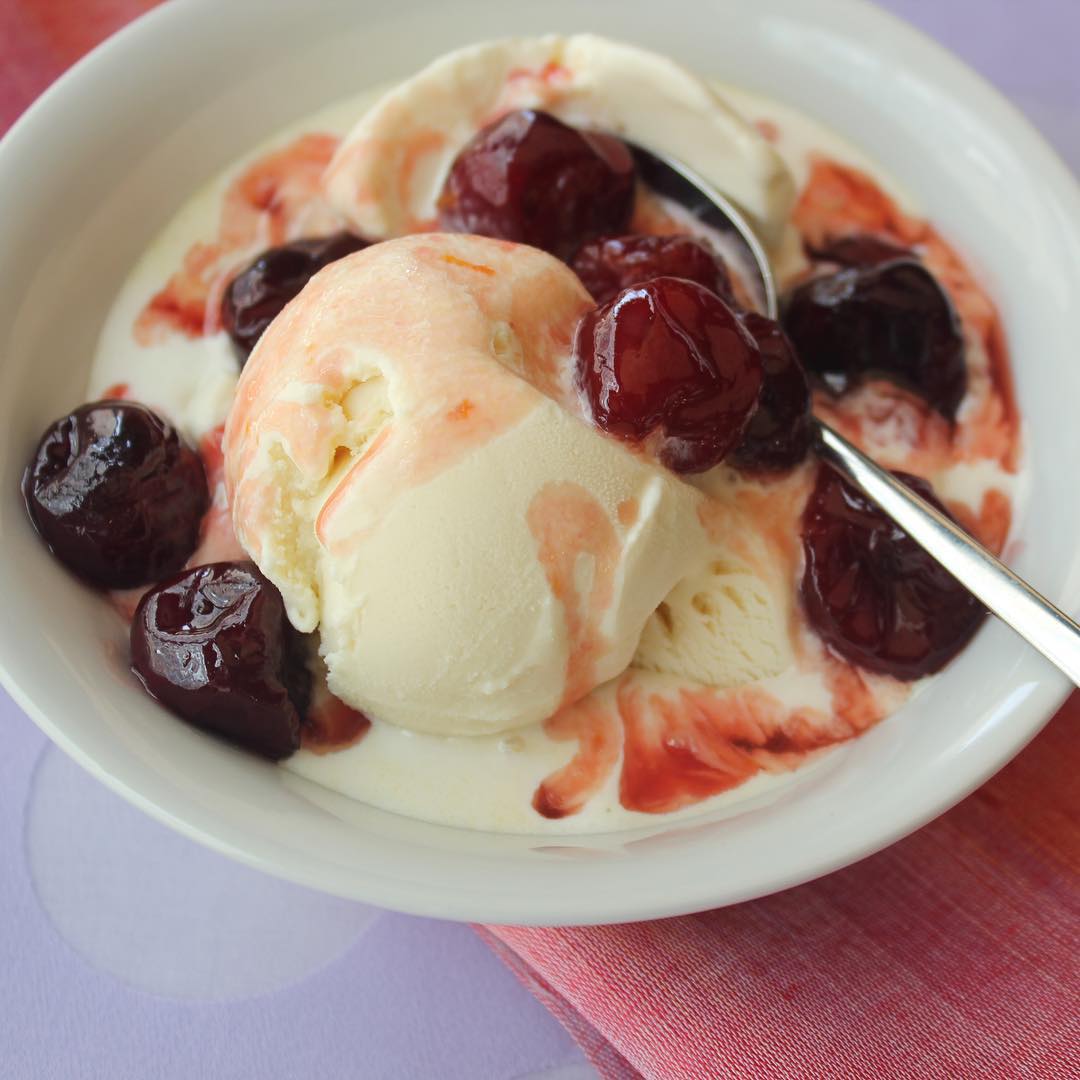 In 1887, famous French chef Auguste Escoffier celebrated Queen Victoria's 50th year as the queen (her "Diamond Jubilee") by creating a dessert using her favorite fruit. Although he didn't include ice cream in the original recipe, your dinner guests will appreciate the fresh fruit and sweet ending to the meal. Emeril Lagasse's version is easy to create.
Next: This dish has been a kitchen "helper" for years.
9. Homemade Hamburger Helper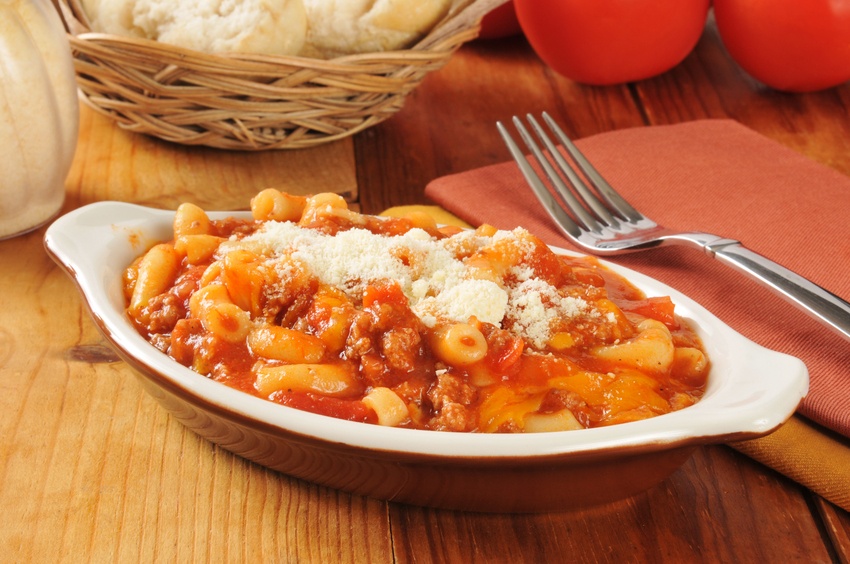 Hamburger Helper created the market for packaged dinners in the '70s. The red box with the hand mascot was a staple for years, but its popularity died as cooks rejected prepared meals. If you crave this dish's rich flavors, try this copycat recipe from Daring Gourmet. It's nearly as easy to make as the store-bought kind.
Next: Younger generations aren't familiar with this comforting dish. 
10. Classic Meatloaf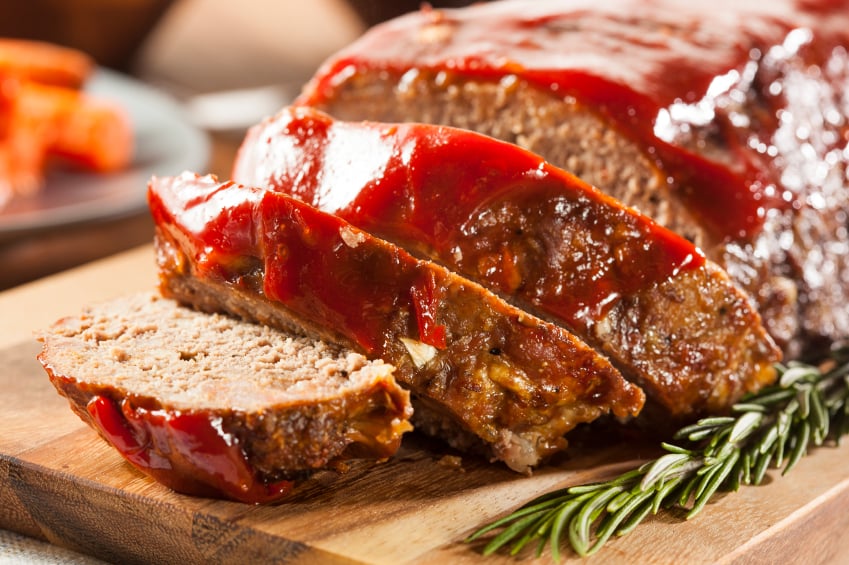 Many top chefs have reinvented meatloaf. But, as fun as cheesy, bacon-studded versions are, you can't replace the classic. Get in touch with tradition using this version from Martha Stewart's Everyday Food. It's juicy, flavorful, and 100% comforting.
Next: Update this classic dish with healthier ingredients.
11. Tuna Noodle Casserole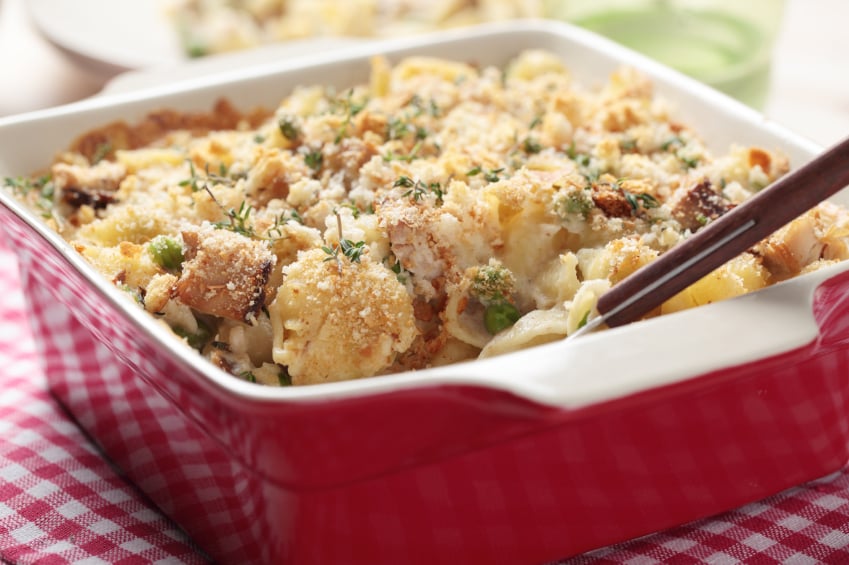 This creamy casserole developed a rotten reputation over the years thanks to recipes calling for processed ingredients. If you opt for a version with a creamy, homemade sauce and quality tuna, the dish can be phenomenal. Try this recipe from Weekly Greens. Green peas add freshness and the crispy topping makes it special enough for entertaining.
Next: Princess Diana's favorite dish
12. Classic Stuffed Bell Peppers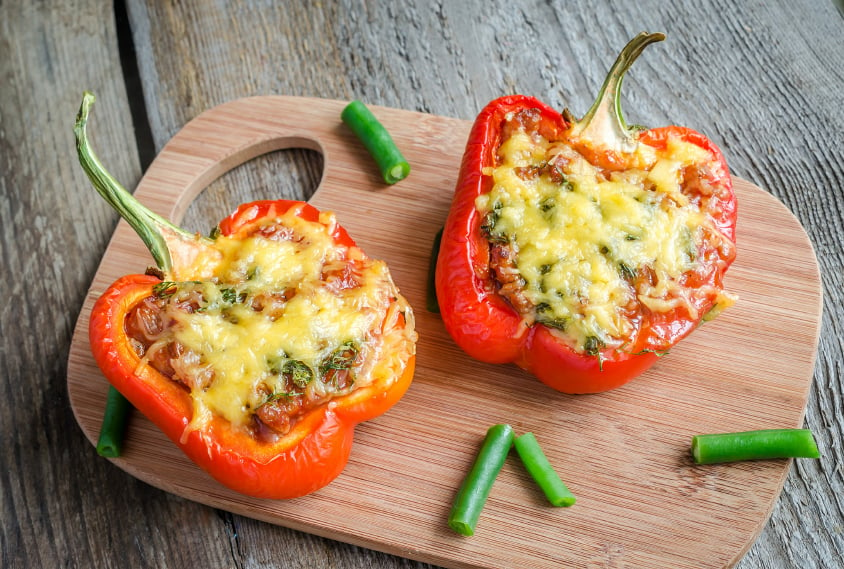 You can find recipes for stuffed veggies of every sort, but it all began with the bell pepper. Its mellow flavor and hollow shape make them the perfect vessel to fill. Keep things classic by filling them with rice, meat, and cheese. This recipe is easy to scale up or down, so you can adjust for how many mouths you need to feed.
Next: A classic steak preparation that fell by the wayside
13. Salisbury Steak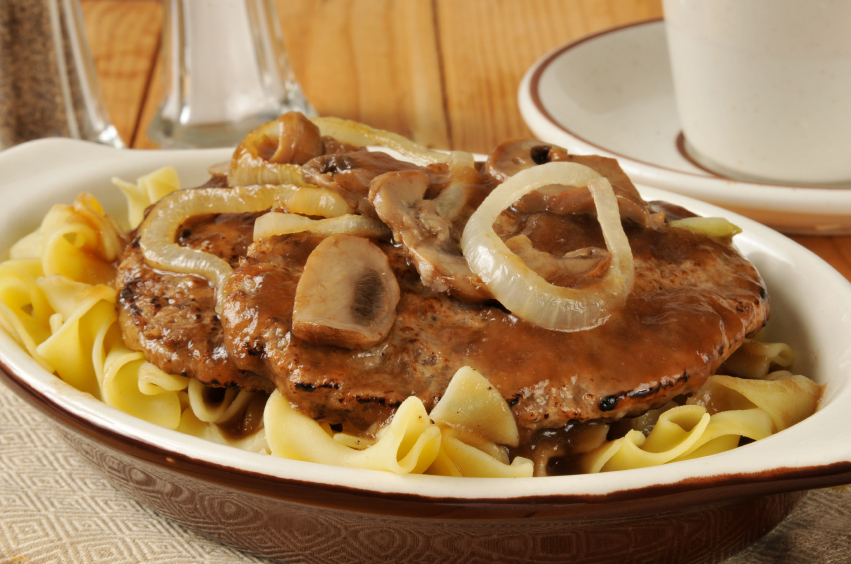 Curiously, Salisbury steak is really more of a hamburger patty. It may sound strange to treat it the same as you would a prime cut of beef, but it's a smart way to dress up a far less expensive ingredient. We like this recipe from Tide and Thyme because the sauce gets a dose of elegance with red wine.
Next: A breakfast staple becomes the perfect bar food.
14. Scotch Eggs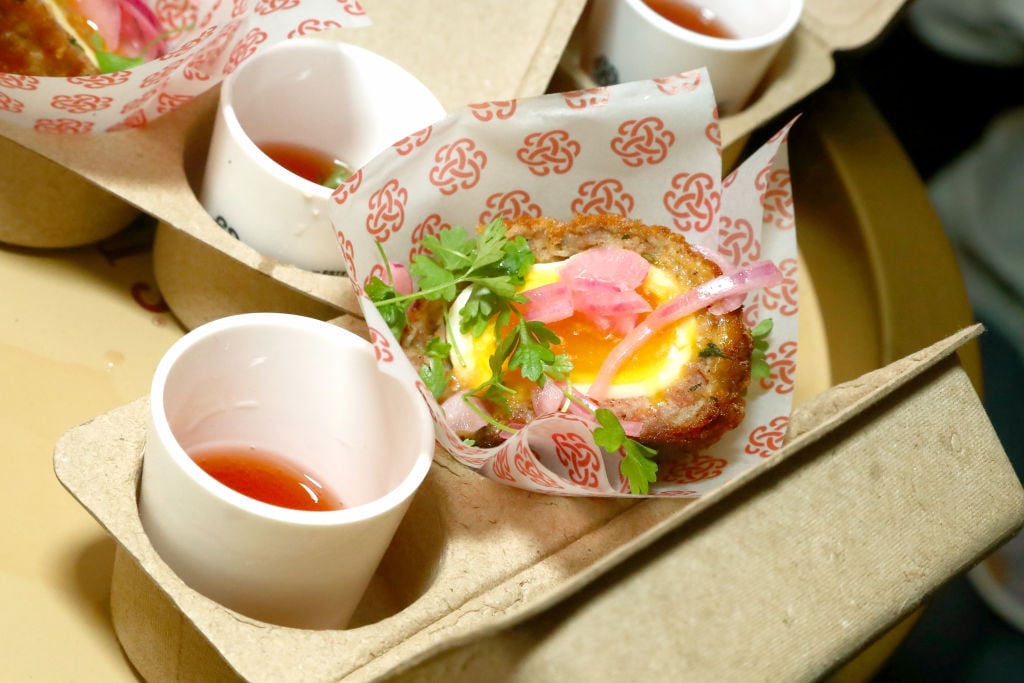 A British department store, Fortnum & Mason, claims it created this recipe in 1738. Now a staple on menus and in picnic baskets around Europe, Scotch eggs were popular many decades ago. NoshOn.It explains this dish has "layers of flavor and texture," with a hard-boiled egg wrapped in sausage, then breaded and fried — aka the perfect bar snack.
Next: We'd never turn down this creamy, savory dish.
15. Chicken a la King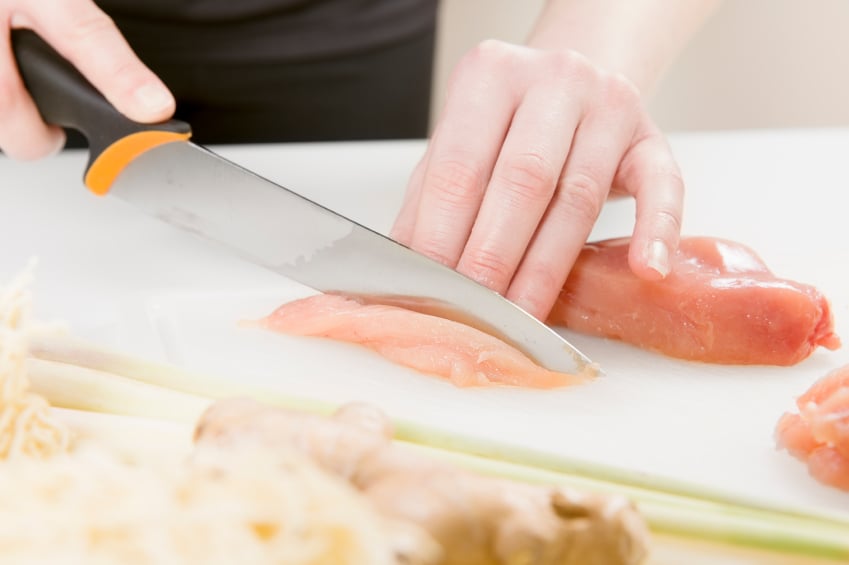 The origins of chicken a la king are murky. One theory says an NYC restaurant invented it in the 1880s; another credits a London hotel; yet another says it was the brainchild of the Brighton Beach Hotel in the 1890s. No matter who first served chicken in a creamy sauce over biscuits, it earned a spot on dinner tables during the first half of the 20th century.
The reign of chicken a la king didn't last, though. By the 1980s, the dish was considered passé. But you should revive this classic. Politico's recipe is adapted from a version that appeared in the New York Times in 1980.
Next: This old-school meal needs to make a comeback.
16. Stuffed Cabbage Rolls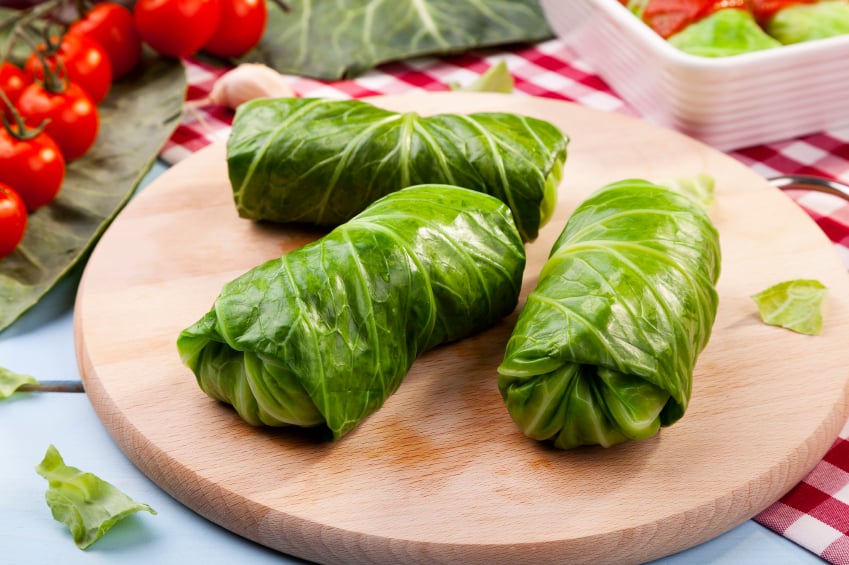 Apart from a slaw or braise, cabbage doesn't get much attention. But it's cheap, versatile, and nutritious. Older generations knew this when they created cabbage rolls. Recipes vary, but we like these pork and beef ones smothered with tomato sauce from A Muse in My Kitchen. The assembly process takes time, but the delicious meal will feed a crowd. Leftovers also freeze beautifully!
Next: This dish is unusual but delicious nonetheless.
17. Mock Turtle Soup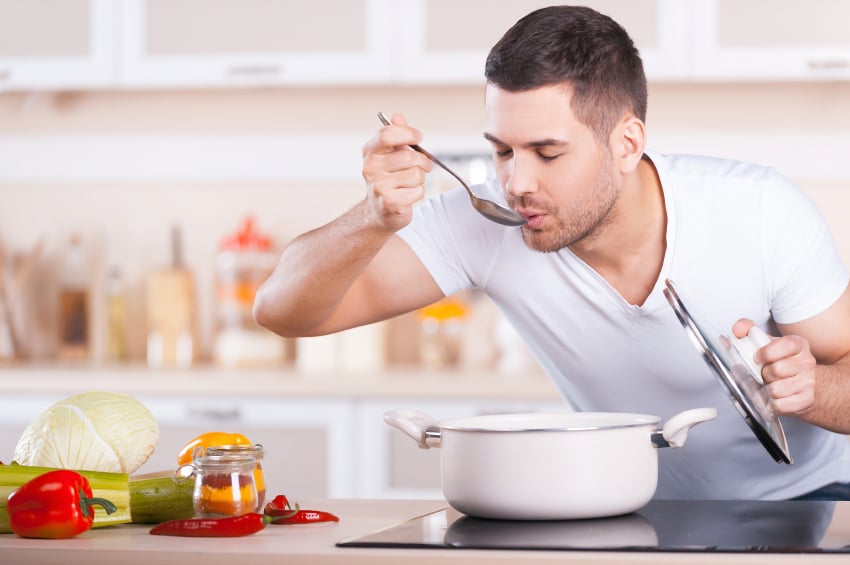 Lewis Carroll may have invented the mock turtle, but a real Victorian-era culinary trend inspired his imaginary animal. In the 18th and 19th centuries, the English upper crust developed a taste for turtle soup, made with fresh turtles shipped from overseas, Culinary Lore explained. Only the very rich could afford real turtles; everyone else had to make do with substitutes. The fake version eventually became more common than the authentic one.
Originally, mock turtle soup was made with ingredients like an entire calf's head, but modern recipes use more palatable meats, such as ground beef. This Cajun-inspired slow cooker version from Epicurious calls for sirloin.
Next: Make this dish with ingredients you already have in the kitchen.
18. Chop Suey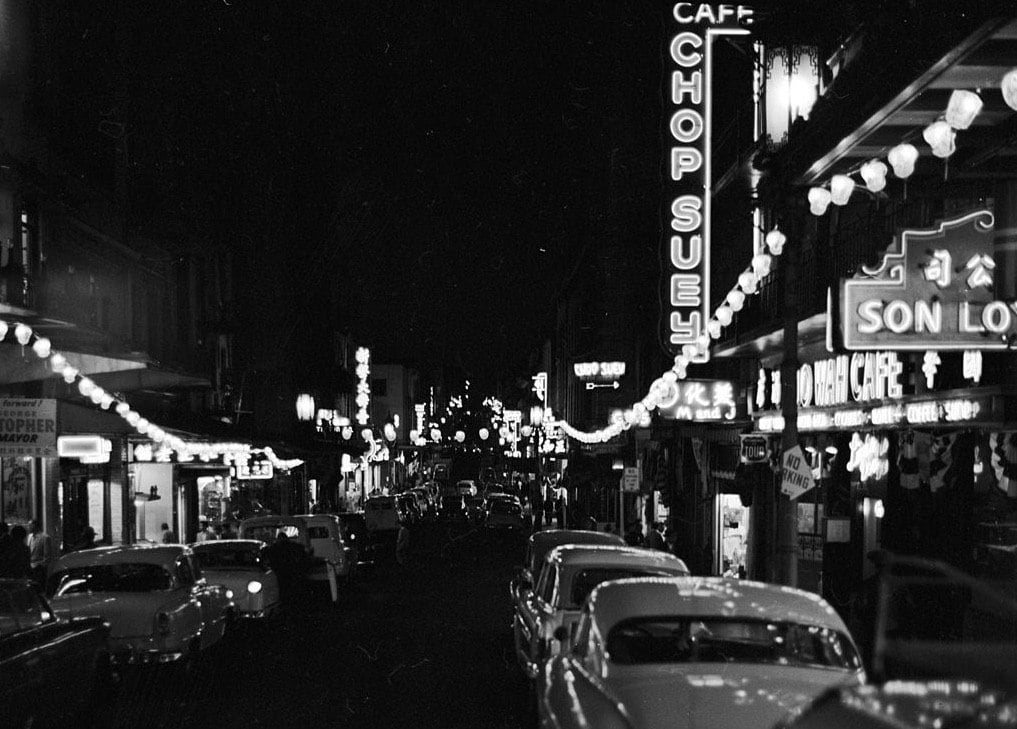 This mix of vegetables and sauce served over rice or noodles has existed since the mid-1800s, when Chinese immigrants brought it to the West Coast. By the '50s, homemakers were using canned and packaged ingredients to create the meal. But as tastes evolved, the original Americanized Chinese food fell out of favor.
Chop suey may not be sophisticated, but it's a good way to use up leftover veggies. This creative recipe from Epicurious is made with pork, water chestnuts, and bamboo shoots.
Next: Get "wild" with this hearty recipe.
19. Chicken and Wild Rice Casserole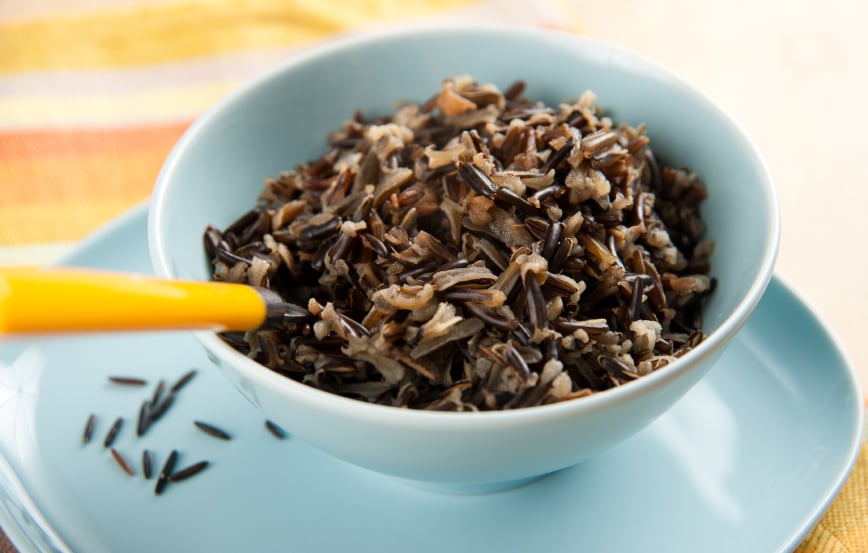 You don't have to be Minnesotan to enjoy wild rice. This grain is "one of only two cereal grains that are native to North America," according to RealWildRice.com. Produced from a tall grass plant, wild rice grows in the waters of northern Minnesota. Add some tender chicken, rich cream, and veggies, and you've got a classic dinner hit.
Next: This sweet treat needs to make a comeback.
20. Pudding Pops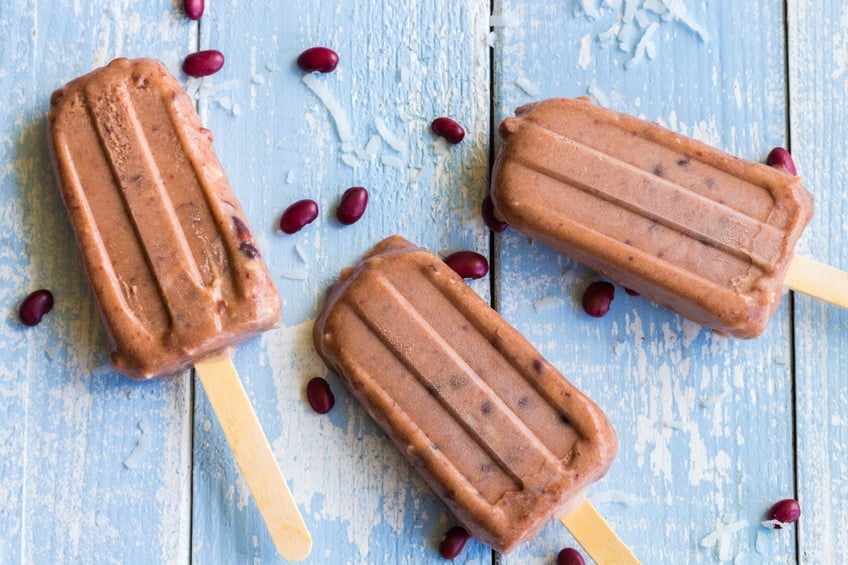 If you were a kid in the 1980s, you probably snacked on Jell-O pudding pops. Unfortunately, if you visit the grocery store to get a taste of your favorite childhood dessert, you'll be disappointed. Jell-O pudding pops have been discontinued. Although you can't buy them, the pops are easy to make. All you need are two ingredients and Popsicle molds, per this recipe from Kraft.
Christine Skopec and Ali Harrison also contributed to this article.