Gallup Publishes 2013 Well-Being Ranks: Where Does Your State Fall?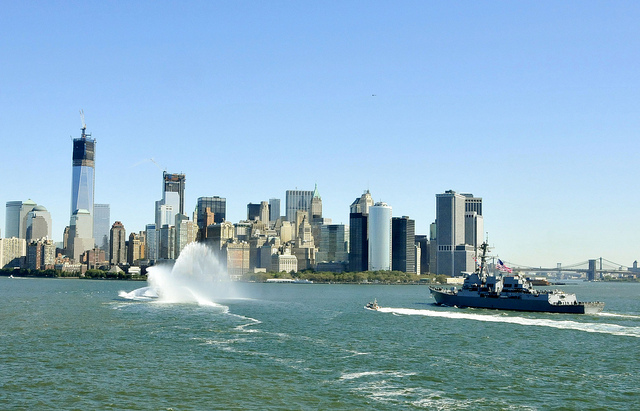 A recent Gallup poll unearthed eye-opening statistics on Thursday, when the firm published its latest findings detailing Americans' well-being in each of the 50 states in 2013. Gallup reported that since 2010, the first full year after the Great Recession, citizens' well-being scores have shown gradual improvement, but residents in a handful of states — namely North Dakota, South Dakota, and Nebraska — have posted especially high scores.
Gallup reports that its state-level data are based on 178,000 interviews the consulting company conducts with American adults across all 50 states from January to December of each year. Originating in 2008, the Gallup-Healthways Well-Being Index score for the nation and each state is based on an average of six sub-indexes that examine life evaluation, emotional health, work environment, physical health, healthy behaviors, and access to basic necessities. The Well-Being Index is calculated on a scale of 0 to 100, with a score of 100 representing the ideal well-being.
According to Gallup's results for 2013, North Dakota had the highest well-being in the nation for the year, coming in with a score of 70.4, while its neighbor, South Dakota, came in second with a score of 70. Nebraska then followed, with Minnesota coming in fourth, posting a Well-Being Index score of 69.7. Hawaii, the leader for the previous four years, sat in the No. 8 spot. North Dakota took the new lead after being among the top 10 group from 2009 to 2011 but falling short in 2012. South Dakota's second-place finish is also notable, because it is the first time the state has even made the top 10 list since 2010. Its scores rose considerably last year.
As for states on the lower end of the totem poll, Gallup reports that West Virginia and Kentucky had the two lowest well-being scores for 2013, for the fifth year in a row. West Virginia ranked last on all sub-indexes except Work Environment, revealing how its residents are scoring their emotional health, life examination, physical health, healthy behaviors, and access to basic necessities while living in the state.
While West Virginia had the lowest scores, North Dakota not only had the highest overall Well-Being Index score, it also was the top state in two of the six well-being sub-indexes: work environment and physical health. Nebraska's Life Evaluation Index score surpassed West Virginia's by a solid 17 points, showing the different ratings each state' residents offer for their well-being.
In brighter news, the nation as a whole performed well on the index, with a 2013 score of 66.2. As aforementioned, America's score has been gradually improving since the Great Recession officially ended and has even enjoyed stability since 2008, but 11 states' well-being scores have shown solid year-over-year improvement, and they include Nevada, Vermont, Montana, Nebraska, Iowa, and Maine.
Those states weren't necessarily posting poor scores to begin with. Gallup highlights that four of those states were among the top 10 well-being states in 2012 and 2013, proving that their scores not only showed improvement because they were previously on the bottom — they're improving even from the top.
An examination of a map with the states' well-being scores highlighted uncovers a significant trend as to which regions tend to host the residents who posted the highest scores. Gallup says that based on U.S. Census Bureau regions, Midwestern and Western states earned nine of the 10 high well-being scores in 2013, while Southern states had eight of the 10 lowest well-being scores.
Some of the states' governments take the figures very seriously, while others seem to brush them off, but Iowa likely especially pays close attention to the numbers, because Gallup reports that its Healthiest State Initiative, a privately led, government-supported program that is meant to improve Iowa's well-being, bases some of its progress reports off Gallup data.
More From Wall St. Cheat Sheet: