An Inside Look at the Garden Where Meghan Markle and Prince Harry Announced Their Engagement
When Meghan Markle and Prince Harry announced their engagement (and wedding date), we all got plenty of details to get excited about. After all, who doesn't want to know how Meghan will prepare for the wedding, what foods the couple will serve, what dress Meghan will wear, or which royal rules they have to follow? But there's one detail you may have missed: the hidden symbolism of the garden where the couple announced their engagement.
Read on to get all the details on the gorgeous garden at Kensington Palace. You won't want to miss the inside look at exactly why Prince Harry chose this location. (Hint: It has to do with his mother, Princess Diana.)
Meghan and Harry announced their engagement in the Sunken Garden at Kensington Palace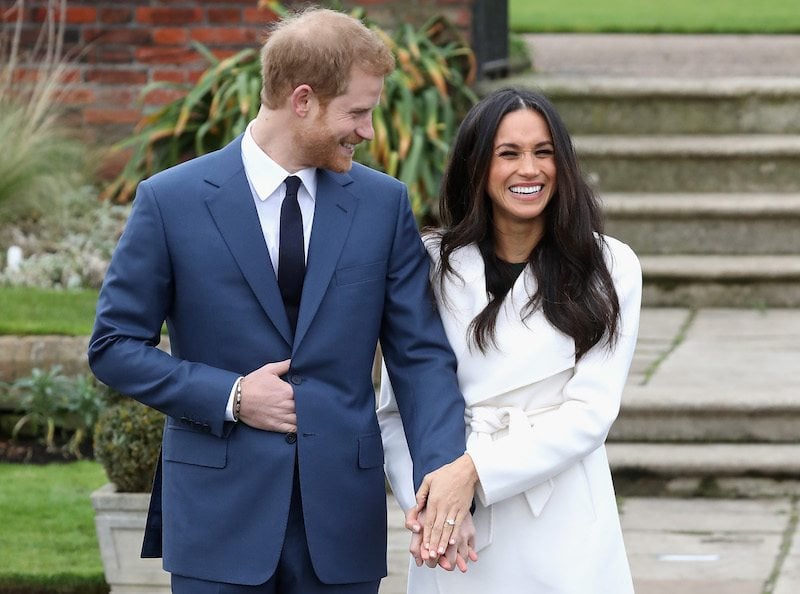 Garden Collage reports that Meghan Markle and Prince Harry announced their engagement in the Sunken Garden at Kensington Palace. Historic Royal Palaces notes that the Sunken Garden, a historic garden on the Kensington Palace grounds, dates to 1908 and took the place previously occupied by potting sheds.
It was modeled on a similar garden at Hampton Court Palace. And it features classical proportions and a style of gardening popularized in the 18th century. You'll see that on display in the terraces of paving and ornamental flower beds. And it also takes center stage with the ornamental pond that features fountains repurposed from 18th century water cisterns.
Next: Flowers bloom constantly in the Sunken Garden. 
Something is always blooming in the garden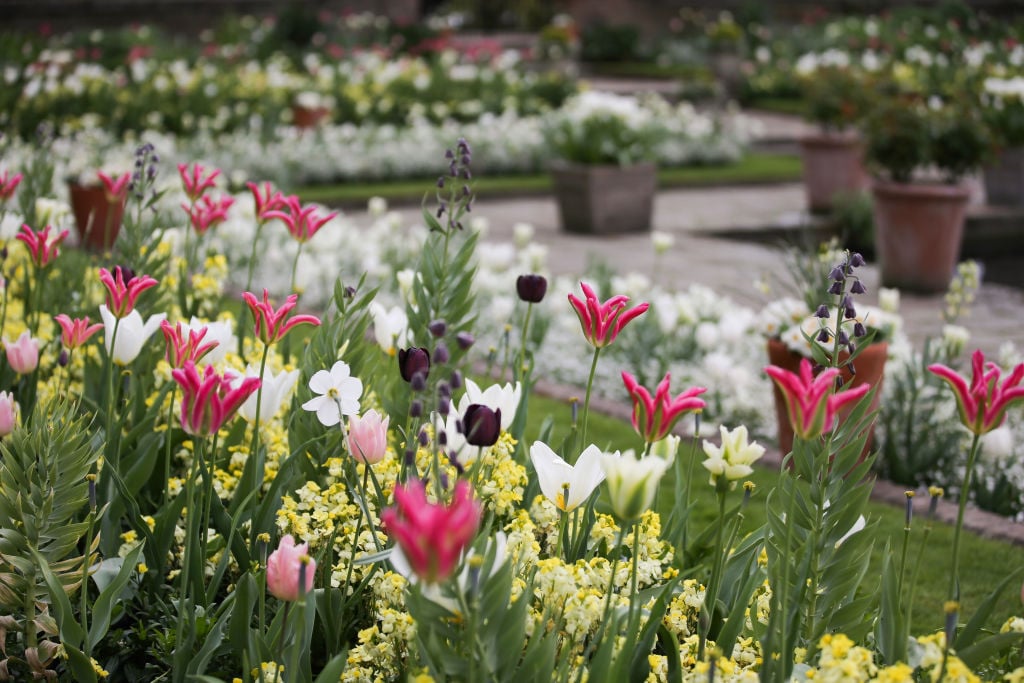 According to Historic Royal Palaces, the Sunken Garden "continues the tradition of rotational flower displays in the spring and summer." If you visit, you'll see vibrant colors and exotic plantings from April to October. In the spring, the garden features tulips, wallflowers, and pansies. And in the summer, the colors intensify with geraniums, cannas, begonias, and other blossoms.
Visitors who pay for admission to Kensington Palace can walk through the garden, of course. But you can also enjoy its colors from the shade of the "Cradle Walk." This arched arbor of red-twigged lime trees surrounds the Sunken Garden. In fact, this shady tunnel was also referred to as the "Nanny Walk," as it once served as the favorite meeting point of the many nannies in Kensington.
Next: Harry and Meghan likely chose the garden for this sentimental reason. 

Princess Diana loved the Sunken Garden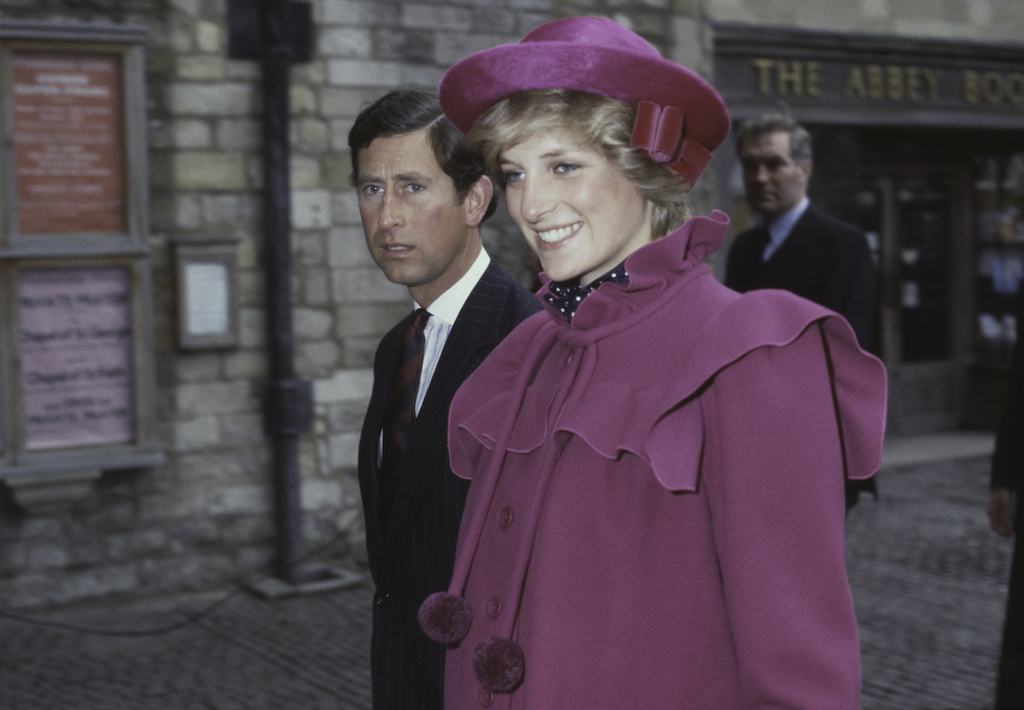 We can think of one very sentimental reason that Harry and Meghan chose to announce their engagement in the Sunken Garden. Harry's mother, Princess Diana, loved the garden, according to Garden Collage. Town and Country notes that Diana lived at Kensington Palace for 15 years. And the garden supposedly numbered among her favorite parts of the palace.
As Kensington Palace's head gardener, Sean Harkin, once told The Huffington Post, Diana "would come by the Sunken Garden and she would admire the floral displays in here as they changed through spring and summer and she would chat with [the staff]." Another member of the staff remembered Diana visiting very early in the morning. She would say hello, make jokes, and compliment the gardeners on the color schemes.
Next: The garden honored Princess Diana in this sweet way. 
In fact, the garden was transformed into a memorial for Princess Diana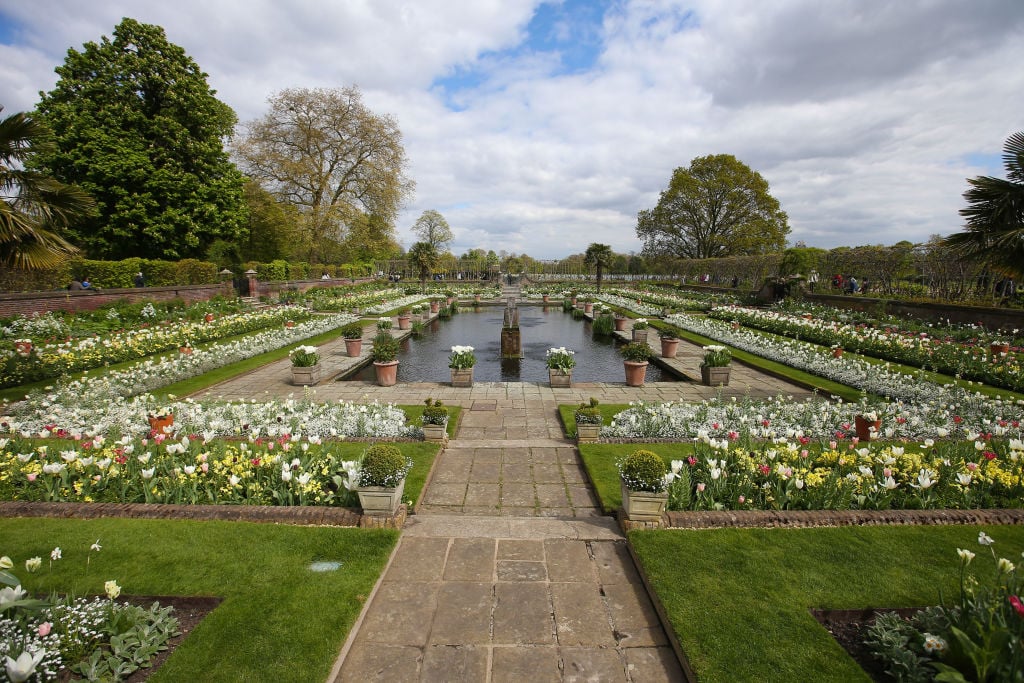 For the 20th anniversary of Princess Diana's death, Princes William and Harry helped plan a memorial garden in the Sunken Garden. The Huffington Post reported that the memorial garden opened in the spring of 2017. It was only set to stay open until September. But Town and Country reported in November that the garden still displayed plaques explaining the memorial to Diana.
The so-called "White Garden," fittingly, featured white and cream-colored flowers that Diana loved. The lineup included tulips, forget-me-nots, hyacinths, and daffodils. Later in the summer, gardeners added flowers such as white roses and water lilies. You can access the whole planting list (PDF) if you want all the details. But Architectural Digest notes that lilies, tulips, narcissi, and Cosmo daisies also made notable additions as they numbered among Diana's favorite flowers.
Next: The head gardener chose the color scheme for this reason. 
The garden featured white flowers for a reason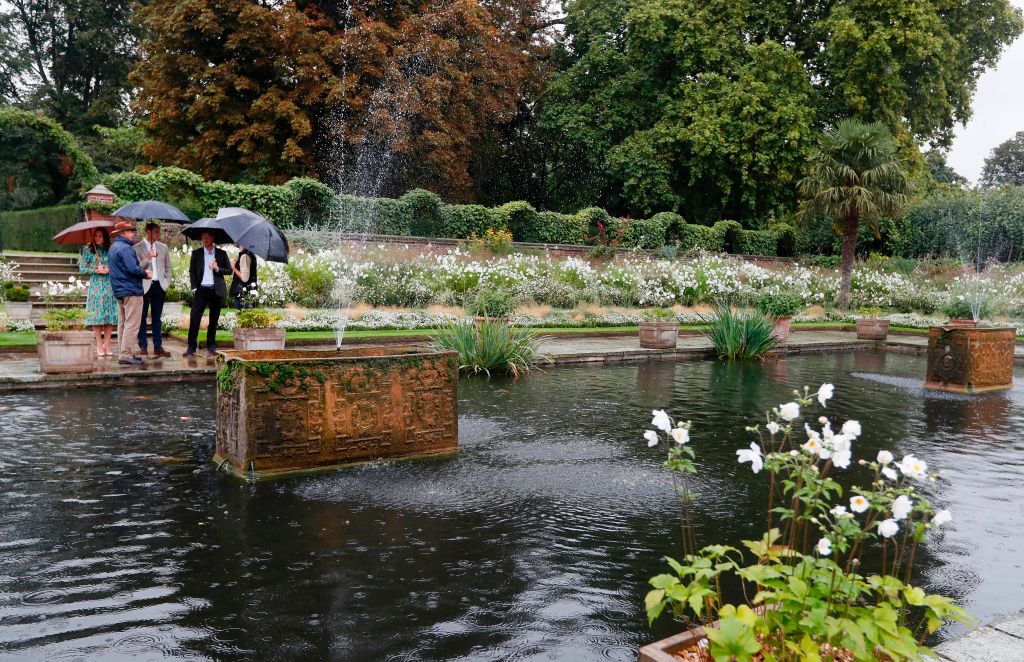 Architectural Digest also reports that the monochromatic color scheme behind the memorial garden constituted a deliberate choice. According to Harkin, the head gardener, "It serves as a nod to Diana's love for white and cream hues, and also complements Diana's fashion exhibit inside the palace, which similarly shows off the beloved royal's penchant for lighter shades."
Vogue notes that some of the flower choices were sentimental to those who knew Diana. Others were symbolic. Some were both. Forget-me-nots, for instance, numbered among Diana's favorite flowers. But they also evoked "the sense that Diana is gone but not forgotten." And Harkin told Vogue of the roses, "I think lots of people would refer to Princess Diana as the classic English rose. It felt like it was a must to include them."
Next: The garden grew with the help of this sentimental addition. 
Diana's memorial garden was planted atop this sentimental addition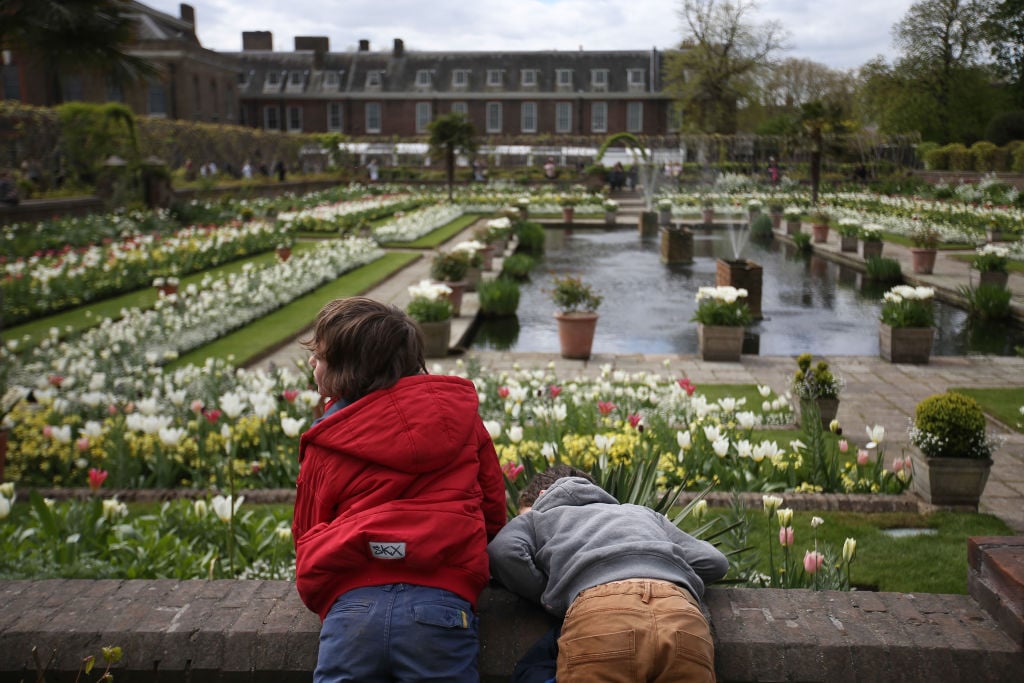 Vogue characterizes the memorial garden honoring Princess Diana as many years in the making. 20 years, in fact. After Diana's death, mourners paid tribute to her by leaving bouquets upon bouquets of flowers outside of Kensington Palace. The bouquets numbered an estimated 60 million individual blooms, Vogue reports. And when volunteers cleared them away, they turned the flowers into fertilizer.
As you might imagine, that fertilizer went into the gardens adjacent to Diana's home. "Two decades later," Vogue explains, "the mulch from those flowers turned into something beautiful: the White Garden, a stunning floral tribute to the late, great princess."
Next: Meghan Markle has this in common with Princess Diana. 
Meghan Markle likes many of the same flowers as Princess Diana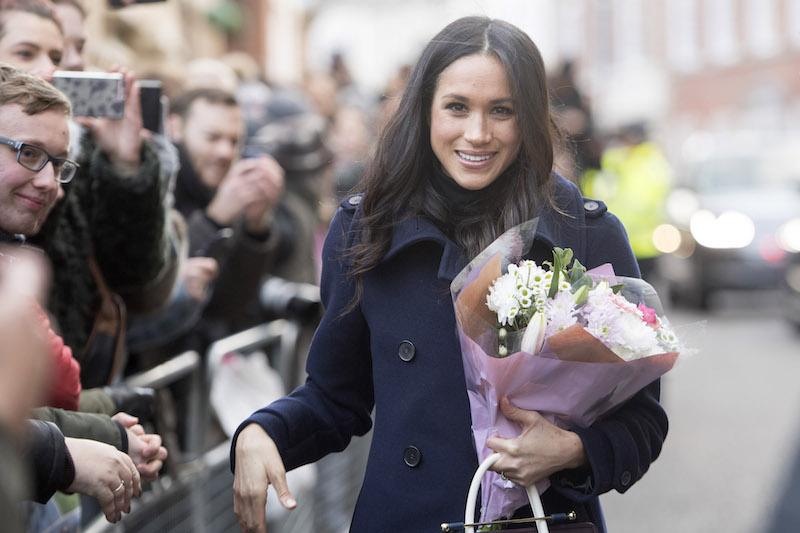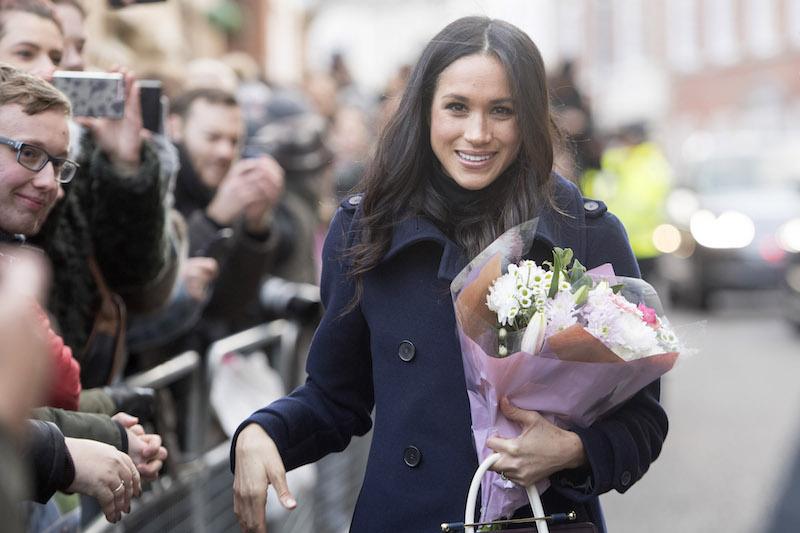 Town and Country reports that according to Meghan's (now-deleted) social media feeds, the bride-to-be particularly loves peonies and roses. It seems reasonable to assume that both blossoms will make an appearance at Meghan and Harry's wedding in May, either in the decor or in the bridal bouquet.
Meghan's bouquet will also likely include myrtle. That tradition dates back to the 1840 wedding of Queen Victoria to Prince Albert, and remains a must for royal brides. Meghan's bouquet may also include lily of the valley, which Diana carried in her bridal bouquet.
Next: Meghan Markle's bridal bouquet will likely feature these flowers. 
The bridal bouquet will probably be all white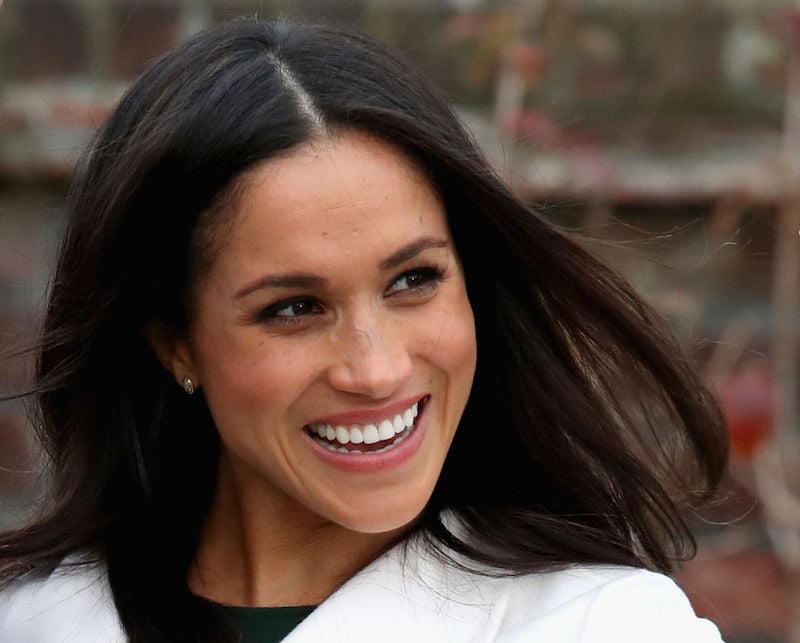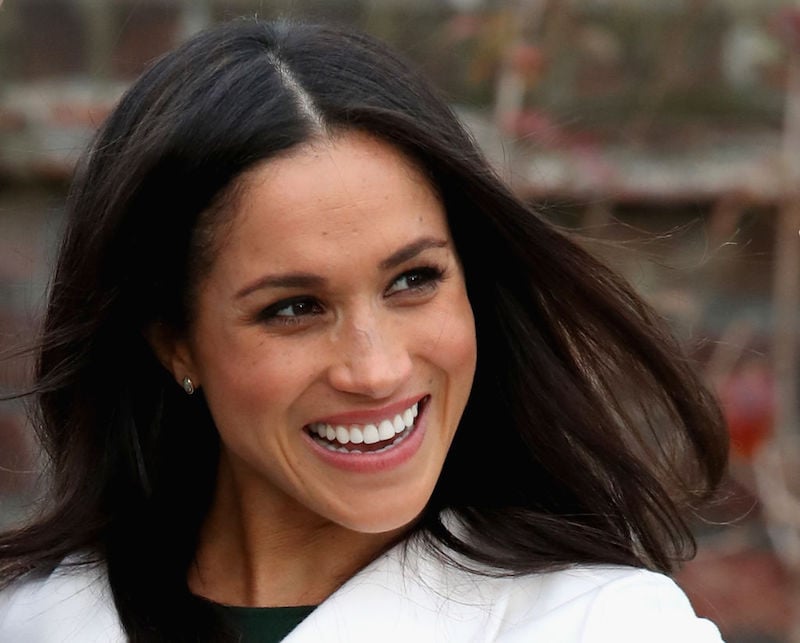 Town and Country notes that Meghan's bridal bouquet will likely include only white flowers. (Just like the memorial garden planted in honor of Princess Diana, though for different reasons.) Royal bouquets tend to remain all-white, the publication reports. It has beocome protocol for royal brides to choose flowers that will "accentuate rather than distract from their gown."
Royal brides — and the florists who work with them — also want flowers bold enough to be seen at a large ceremony. Even Meghan and Harry's wedding, small by royal standards, could include up to 800 guests. And royal brides also want flowers that won't wilt immediately after being cut.
Next: Meghan and Harry will likely do this at their wedding. 
Meghan and Harry will likely honor Diana on their wedding day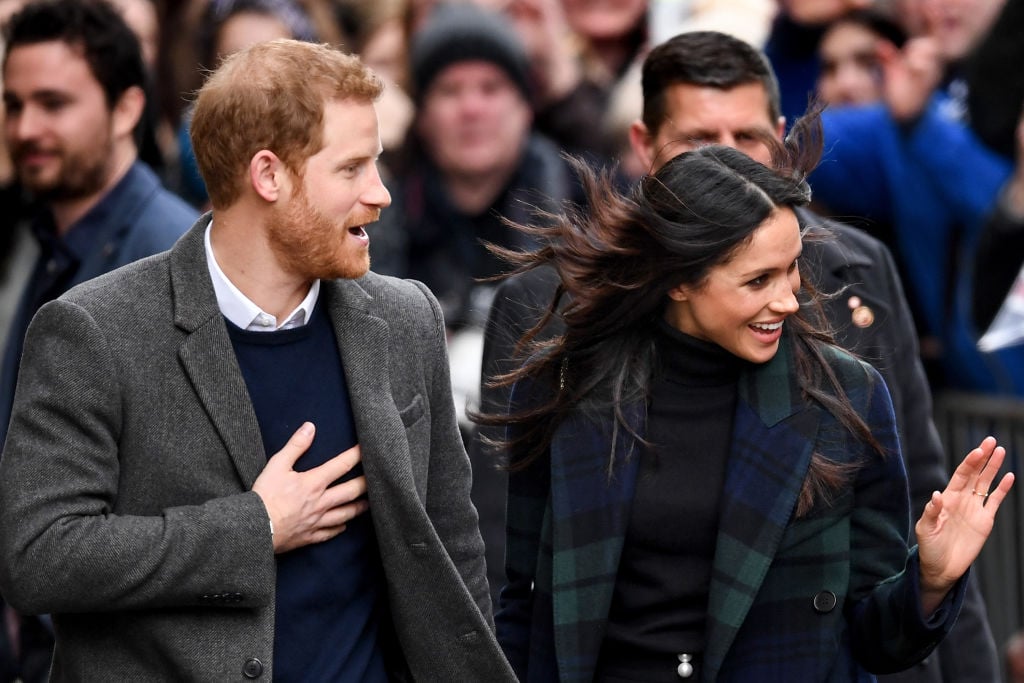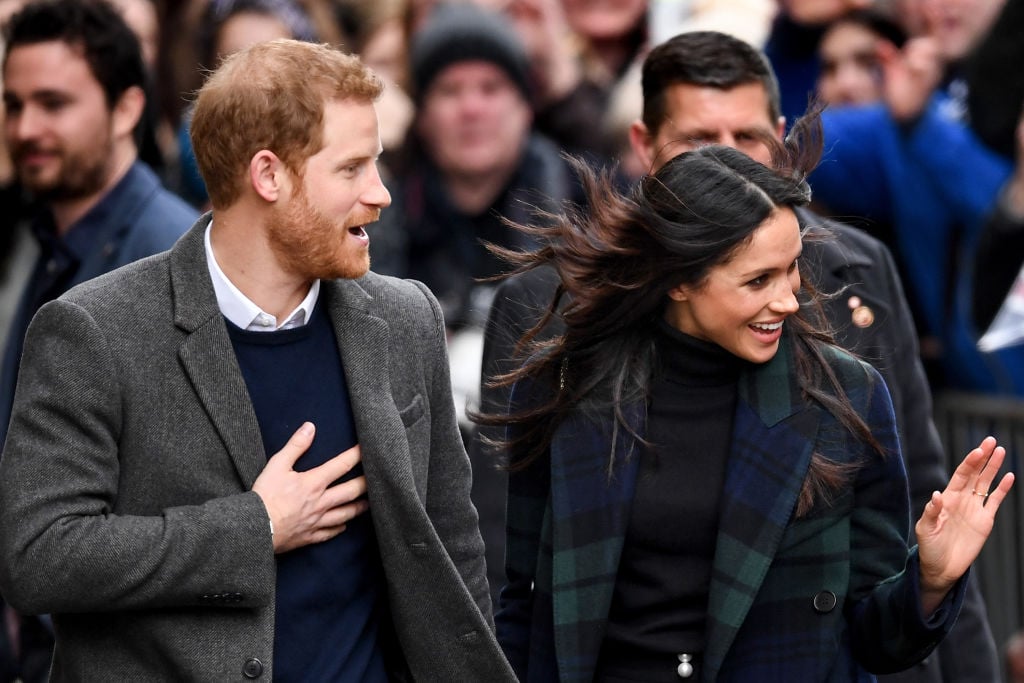 As Garden Collage reports, we don't have any details yet on the decor that Meghan and Harry have chosen for their wedding. "But if the engagement location and engagement ring are any indication, the event will honor Diana and the past just as much as it establishes the future of the monarchy," the publication posits.
Meghan Markle is a lot like Princess Diana in some key ways. (She's also unlike Diana in others.) But ultimately, it makes sense for Meghan and Harry to pay tribute to Diana at their wedding, as they've already done by announcing their engagement in the garden beloved by Harry's mother.
Read more: Meghan Markle and Prince Harry's Royal Wedding: Why Kate Middleton Won't Be a Bridesmaid and More Details
Check out The Cheat Sheet on Facebook!