These Genius Moving Tips Will Make Your Life So Much Easier
Without a doubt, moving is one of the most painful processes in a person's life; it's right up there with switching careers or entering retirement. Moving can wreak havoc on a person's overall health and general well-being. How many boxes will you need? How do you start the cleaning process? How will you move your entire home with years' worth of stuff? And the list goes on!
Planning for a move can make just about anyone want to pull their hair out, but try to fight the urge. It turns out, there are tips and tricks you can follow to make your move far less stressful than it has to be.
Follow these genius moving tips, and you'll be just fine.
1. Make a master to-do list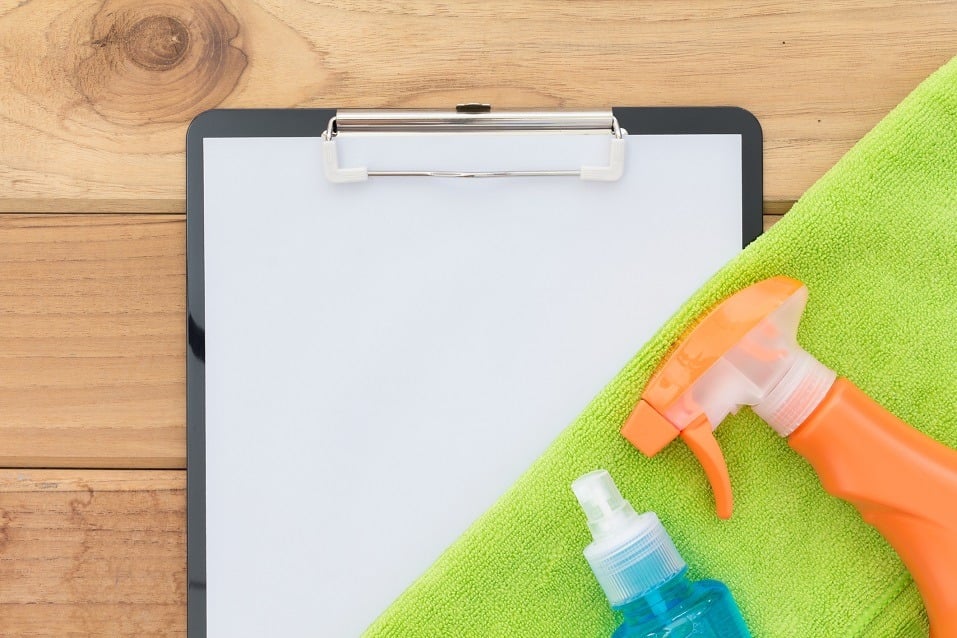 First and foremost, you need to make a master list of what you need to get done and when. Whether you're in a studio apartment or a five bedroom house, the process has a lot of moving parts. So get to work on a to-do list, and add things as they come into your head. Write it down, or use a list app like Wunderlist.
Next: Moving is a great time to get rid of old stuff. 
2. Toss useless crap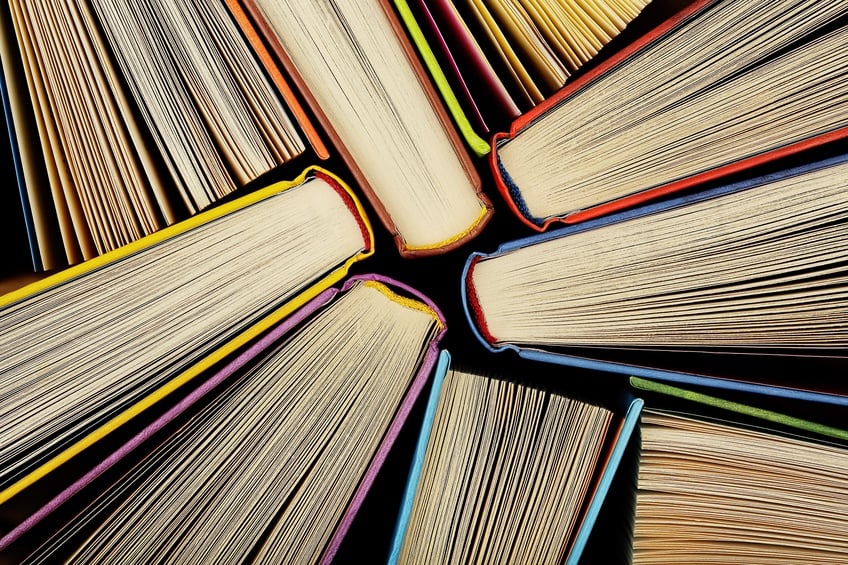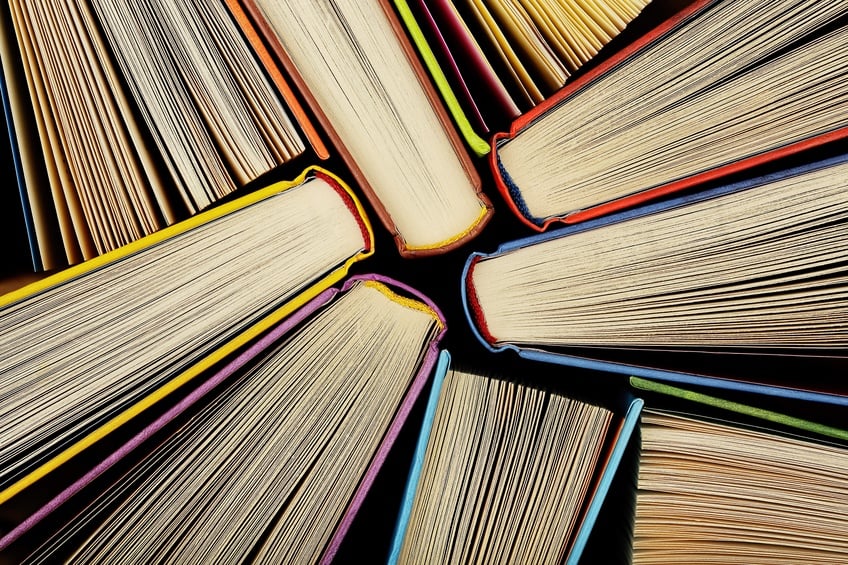 Getting rid of stuff can be tough for some people, but it's an absolute necessity during the moving process. OK, so you love the finger painting your kid made in preschool, but do you really need to transfer it from one kitchen refrigerator to the next? Unless it has a lot of sentimental value, it's probably OK to toss it.
Next: Follow the same train of thought for items of value. 
3. Use the six month rule to donate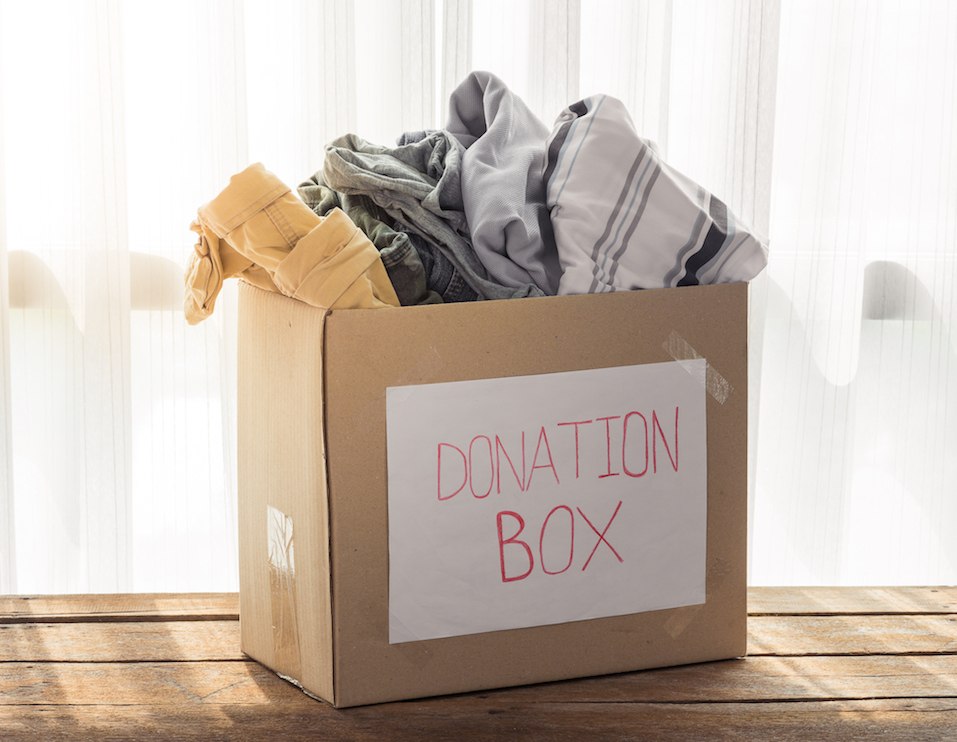 In the same vein, try to use the six month rule when you're going through usable items like clothing and shoes. If you haven't used or worn it in the past six months, you're not going to in the next six, either. Don't become a victim to your own wardrobe. Trust us, the clothes would rather go to someone who will actually use them, rather than stay stuffed in the back of your closet until the end of time.
When it comes to specific items that are more difficult to sort through, it never hurts to get a little more insight. For instance, when deciding which books to hang on to and which to let go, check out these tips from MakeSpace. Lastly, make sure you schedule a donation date, so you're forced to have everything ready to go before your moving date.
Next: Don't become too attached to your old furniture if it has no place in your new home.  
4. Sell furniture you won't use in the new house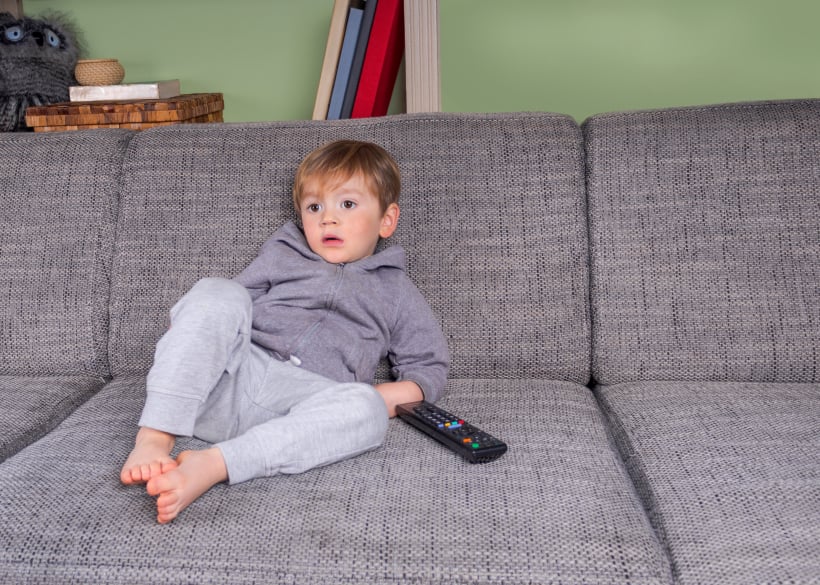 You spent a lot of money on that pull-out sofa … when you were in college. But hey, it's time to let it go. Don't be afraid to upgrade when and where you need to. After all, you're moving into a new place for a reason. If you're planning on getting a new piece of furniture, come to grips with the fact that there will be no room for the old one.
Don't tell yourself you'll simply "keep it in the basement" just in case. No. Just get rid of it. If it's still in good shape, you can try to sell it. There's no sense in paying more money or expending more energy in moving it to your new place.
Next: Keeping a calendar is especially important. 
5. Schedule disconnect times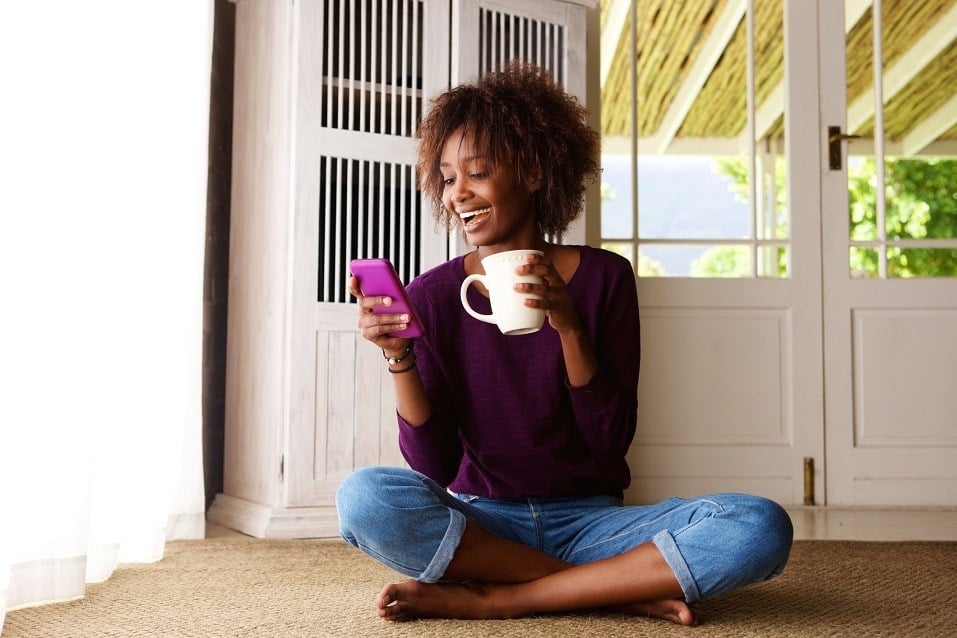 Most of us live in the world of bills — electricity, cable, water, trash. And let's not even get started on Netflix and Hulu. Luckily, the latter two only require a change in billing address (more on that in a minute). But for everything else, you'll need to make sure you've scheduled specific end dates for these services. If you don't, you could wind up automatically paying for the next renter or homeowner's water bill.
Next: And don't forget to change your address. 
6. Change your address ahead of time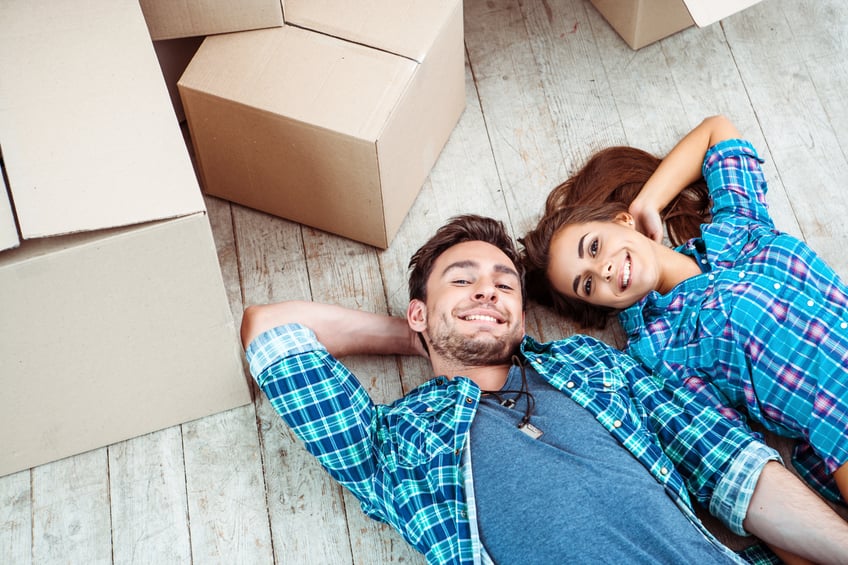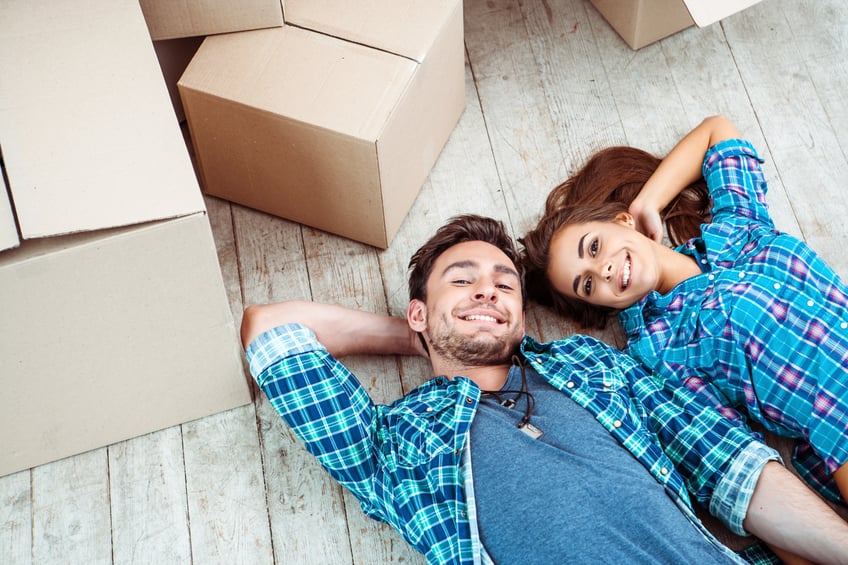 Changing your address for bills and services is, of course, crucial. Make sure you do it before the day you actually move. You don't want the new residents fielding your mail, nor do you want your Netflix account to be — gasp — declined because you didn't change the address on the card your account is hooked up to.
Next: Decide which items you need to pack last.
7. Triage items in your home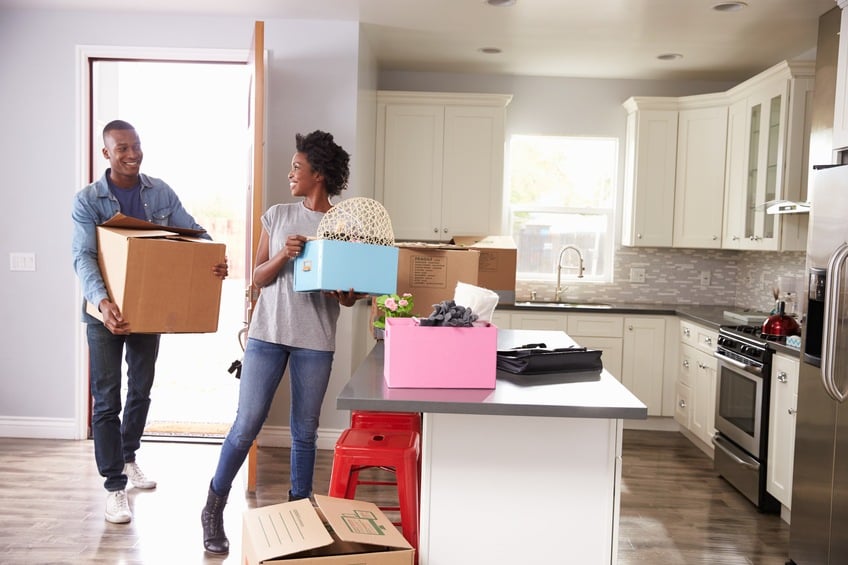 Making a list of how you're going to pack everything up is key. Even though you know everything has to go, you'll get nowhere unless you have some sort of organized plan. You need to pack everything from your toilet paper to your framed pictures, but what's more important to keep on hand?
Be intentional about items you pack early and ones you leave until the last minute. For example, you won't be packing up the kids' bed sheets right away, but you can get the guest room bedding boxed up and ready to go in advance.
Next: Make use of what you have on hand. 
8. Make use of laundry baskets, bins, and luggage to move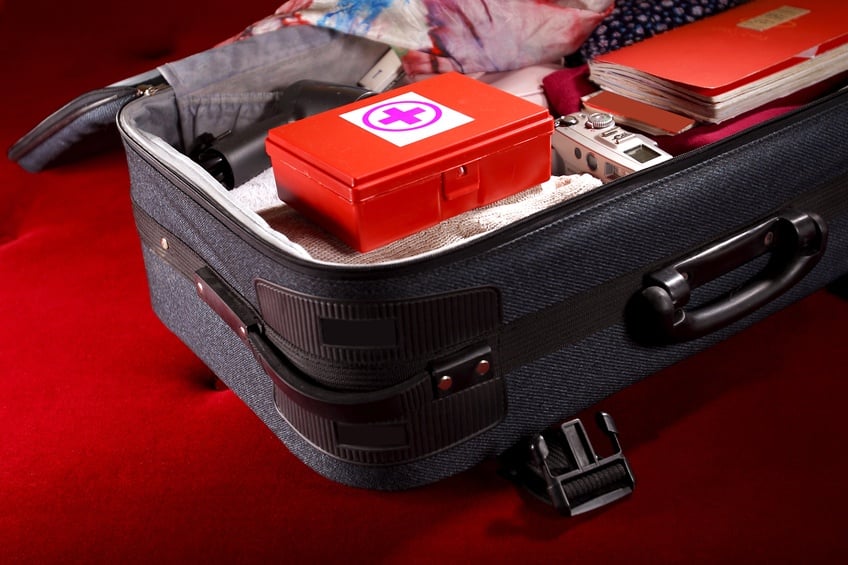 Use what you have in your house before going out to buy boxes (which you shouldn't do, anyway). Most people have at least one laundry basket, a couple pieces of luggage, and probably a few bins lying around. Fill those up — and label them, of course — with things you need to pack. One handy, hassle-free way to transfer shoes is to throw them into a laundry basket. No fuss or extra legwork to box them up.
Next: Don't waste money on boxes. 
9. Hit up the local liquor store for free boxes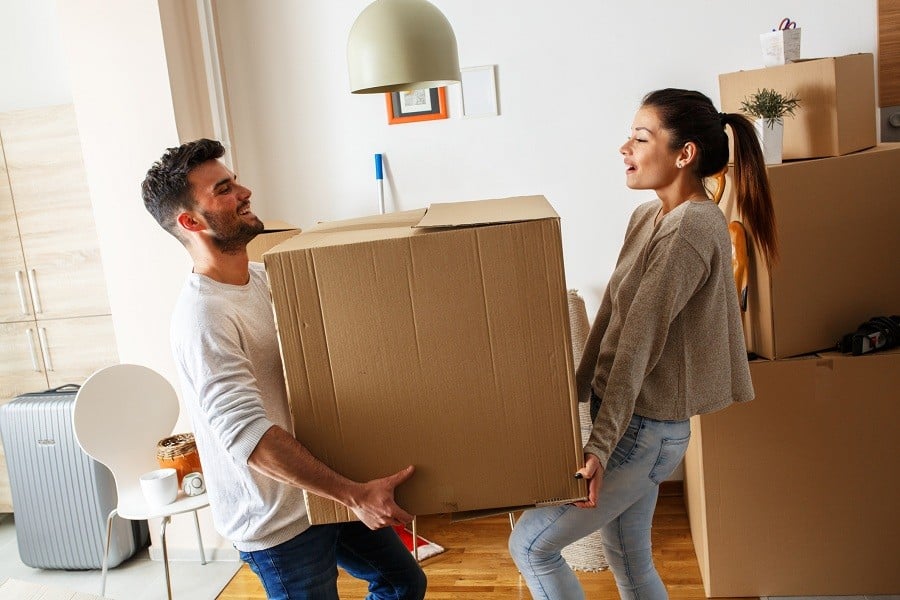 Once you've run out of space in those suitcases and bins, you're going to need to get your hands on some boxes. But before you go to a packing and shipping store to buy them, swing by local shops that may have some for free. Liquor stores, for instance, are known for having multiple box shipments a day, and they'd probably rather save themselves a recycling trip.
Next: Categorize items appropriately.
10. Pack by room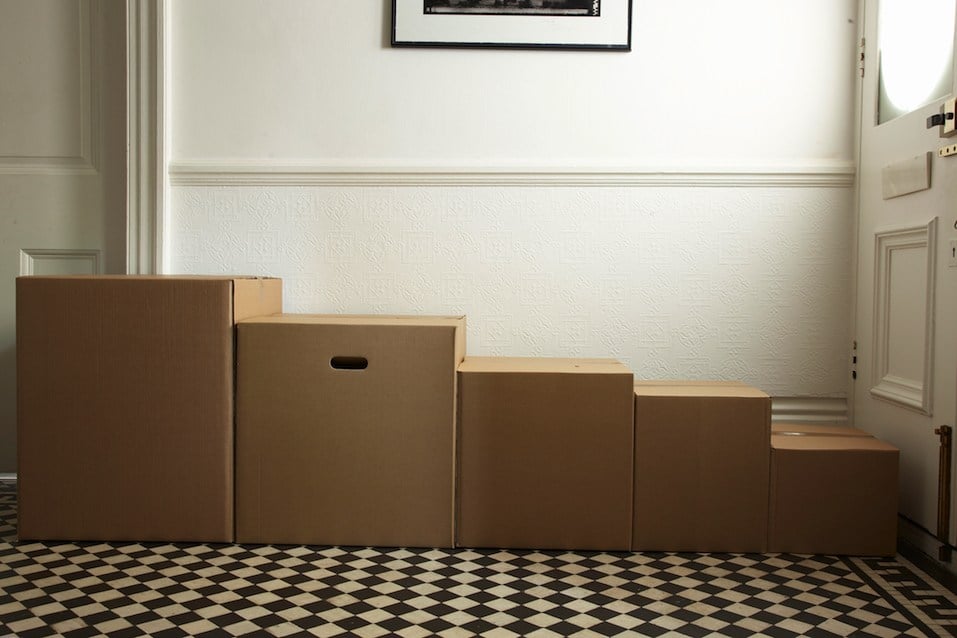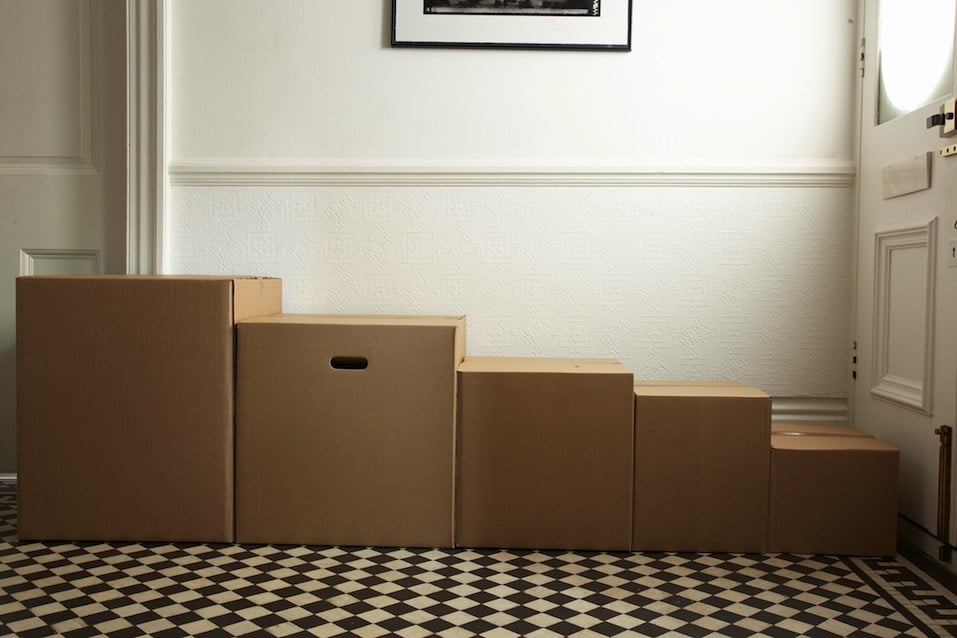 Your boxes should have clear, easy-to-read labels that denote exactly where they need to go during the unpacking process at your new home. "Packing by room is the easiest way to keep your items organized throughout the moving process," Joanna Teplin of The Home Edit told Real Simple. "Make sure each box only contains items from one room. Even if a box has extra space, you want to avoid adding additional items from another part of the house."
Next: Pack carefully and wisely.
11. Be intentional about how you pack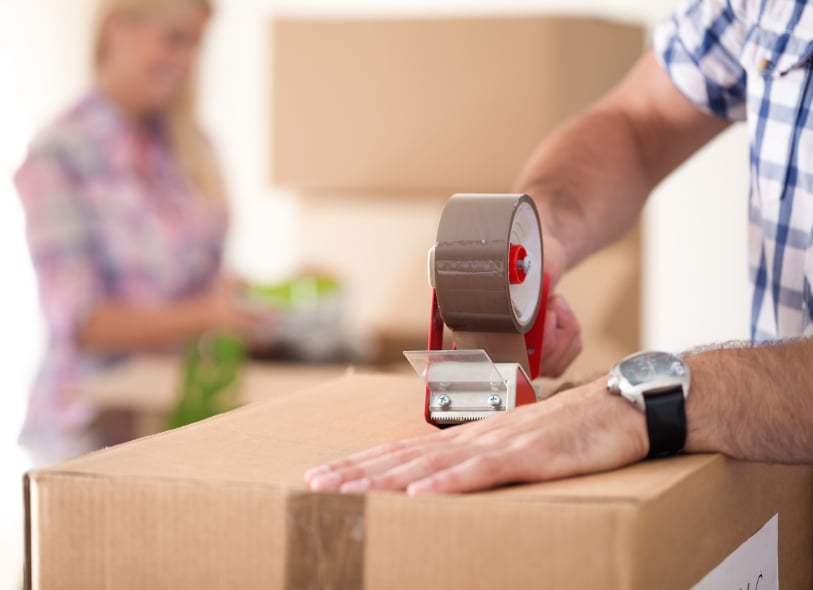 Packing things into boxes is a science and, to some, an art form. While mastering how various items will fit into the puzzle, it's important you make sure you treat everything with just the right amount of respect. Use bubble wrap for glassware, but don't waste it on plastic plates. Put items from your desk in a small box, so you don't have pens floating around in a huge box during the moving process. As long as you put thought into the process, you'll be set.
Next: Don't bother packing hanging clothes.
12. Use garbage bags to pack hanging clothes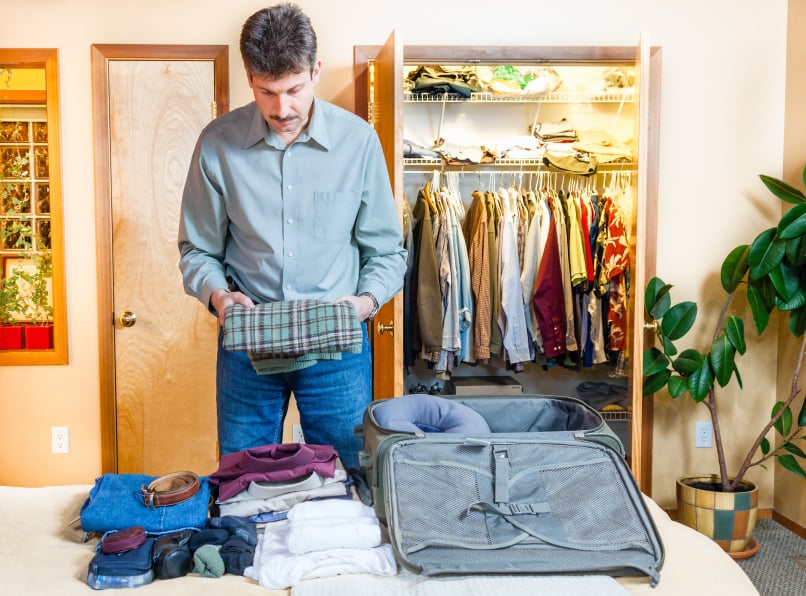 Enlisting the help of garbage bags will ensure the clothes you have hanging in your closet stay protected and properly hung during the move. Instead of taking everything off hangers and folding it up into boxes, simply toss a garbage bag with a hole at the bottom of it over a handful of hangers. You'll save yourself a lot of time and ironing.
Next: Leave no food left behind. 
13. Pack fridge and freezer items in coolers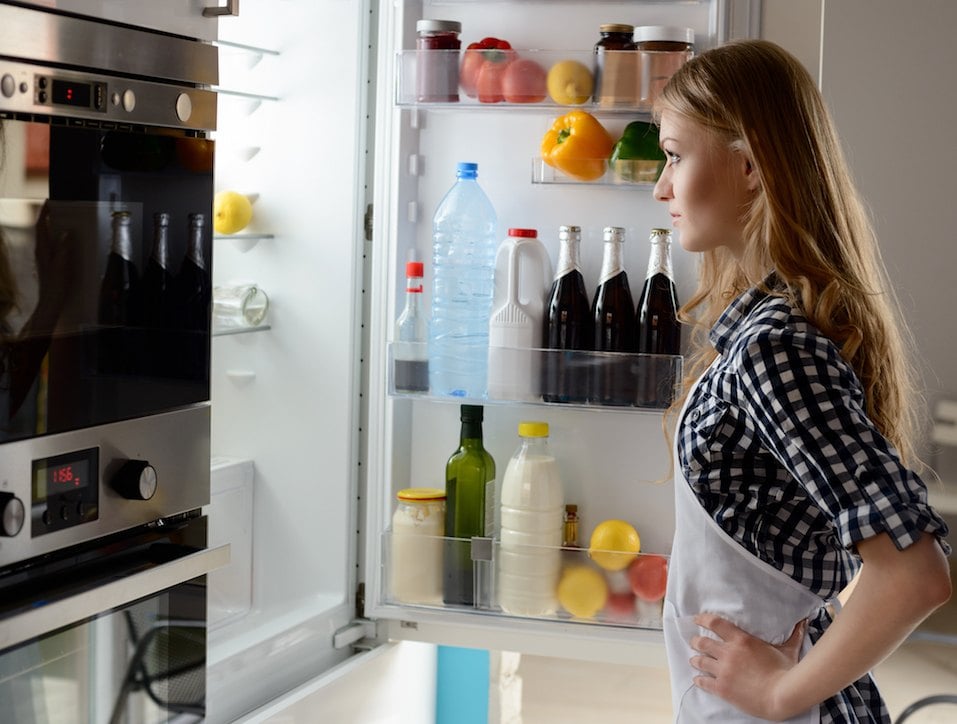 There's no need to waste any food that's still sitting in your refrigerator; you may as well take it all with you. As long as you're not traveling across the country on a multi-day road trip, packing everything into a cooler is a great way to avoid wasting food you've already purchased. If it will be sitting in the cooler for an extended amount of time, you can always consider packing some dry ice in there, too.
Next: Don't stress about where electronic plugs go. 
14. Take a picture of TV and computer plugs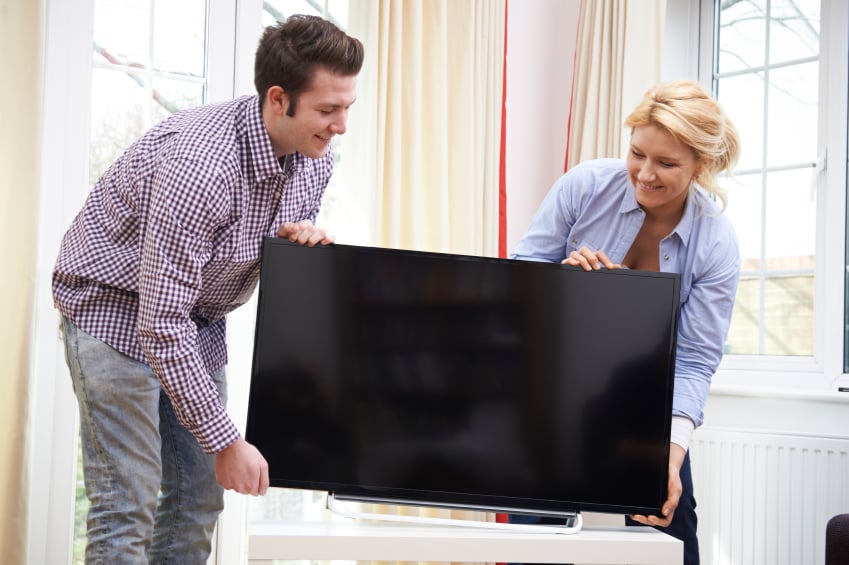 Figuring out how to hook your TV or desktop computer back up once it's been disassembled is often frustrating. One way to avoid that potential headache is by taking photos of the backs of all the major electronic equipment in your house before you take it all apart. That way, when you get to your new abode, all you have to do is pull the picture up on your phone, and you'll know where everything goes.
Next: Now, it's time to relax.
15. Have a drink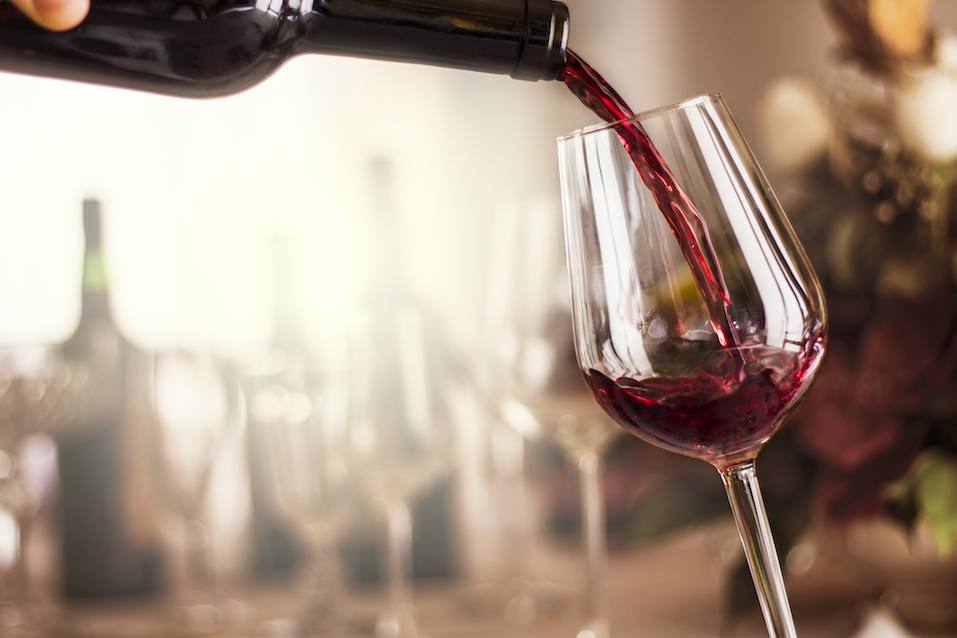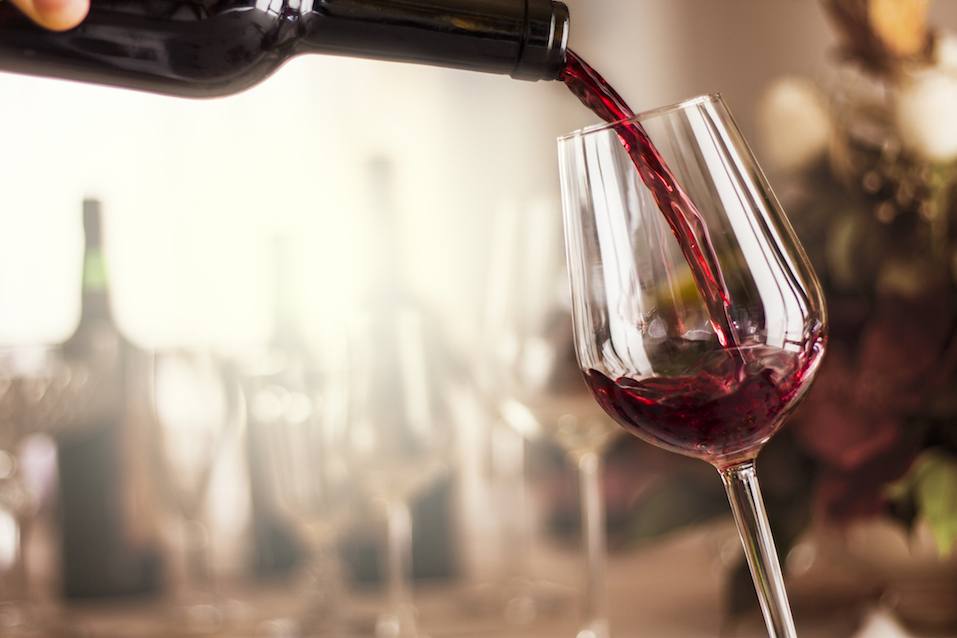 The stress of organizing, packing, and getting out of your current home is enough to send anyone over the edge of sanity, which is why taking a breather is absolutely imperative. Once you've finished packing everything, have yourself a much-needed adult beverage.
Then, once you've moved your belongings into your new house, you definitely need to have a seat and relax again. Don't worry about unpacking everything that day; it's not going anywhere. Instead, pour yourself a nice glass of wine, or pop open a cold beer. You've earned it.
Read more: Cleaning Your Closet: How to Get It Done Quickly and Easily