Want a Backyard Greenhouse Like Joanna Gaines? Here's How to Get the Look
Whether you garden indoors or out, you've probably tuned in to Fixer Upper for a little green thumb inspiration courtesy of self-confessed "plant lady" Joanna Gaines. Everybody loves Joanna's gorgeous use of houseplants in her own home and in every house that appears on Fixer Upper. And we all love the gorgeous landscapes at the Gaines family farm, especially the covetable greenhouse in the backyard.
Wishing you had a backyard greenhouse like Joanna Gaines? It may not be as far out of reach as you think! Read on to discover how you can get the look in your own backyard.
1. Look out for an antique greenhouse
If you really want to get the look of the Gaineses' backyard, you'll have to do some antiquing. As Joanna Gaines has noted on Instagram, her greenhouse isn't a new piece. She once explained that the structure is English and about 100 years old.
In fact, a client of Joanna's had planned to tear the structure down. So Chip and Joanna rescued it. It looks like piecing it together proved a major challenge. But most Fixer Upper fans would agree that the painstaking process was worth it!
Next: If you can't find an antique, try this option instead.
2. Or, order a brand-new greenhouse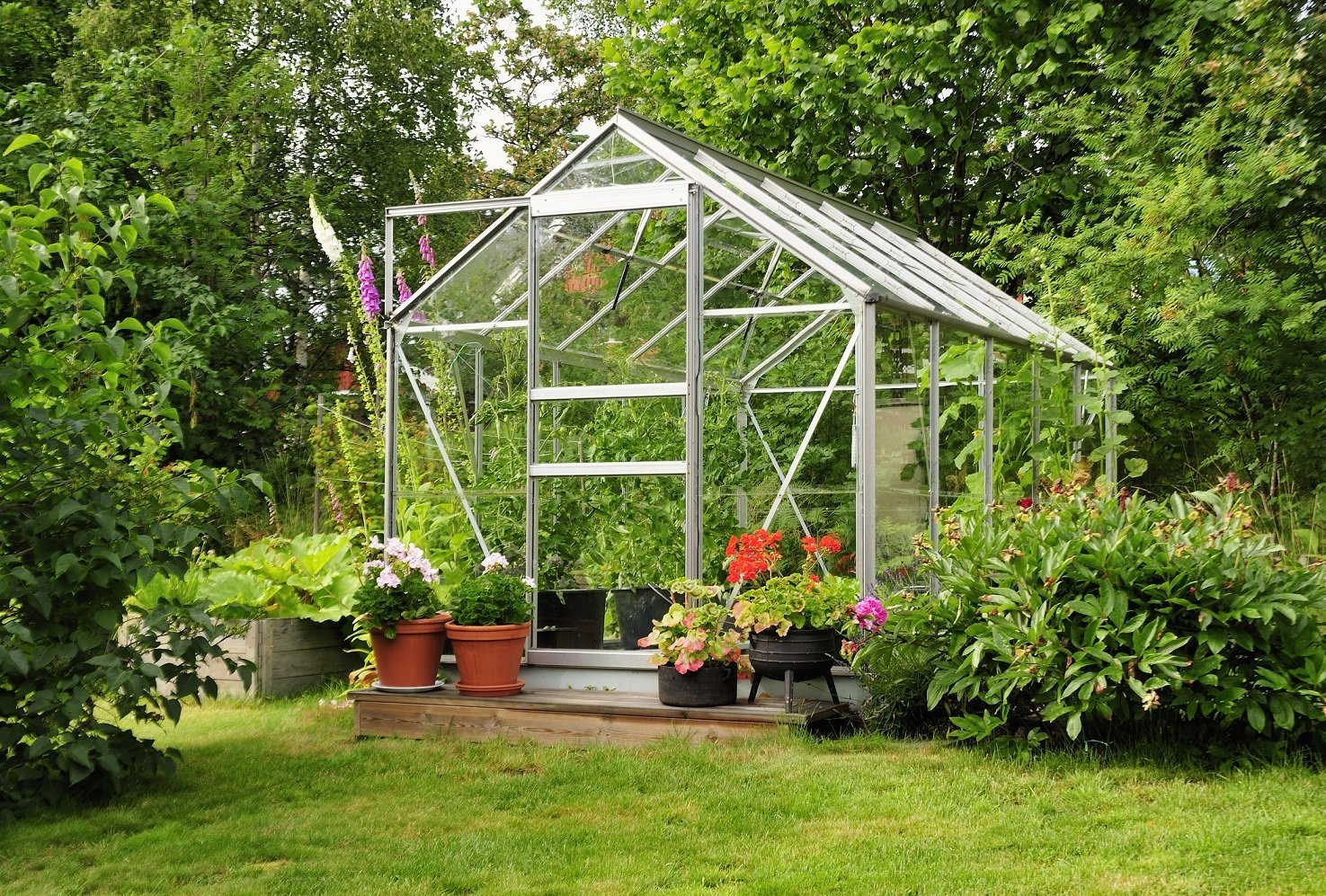 Not everybody can find a 100-year-old greenhouse just waiting to get rescued. But don't worry. New greenhouses often prove just as beautiful as antiques. (And often, more efficient to keep warm!) As Apartment Therapy points out, "there are many companies who can provide small to large, temporary to very permanent, and low to quite high budget options."
Realtor.com notes that you can find many options at a wide variety of price points. You can choose between glass and polycarbonate. And you can also pick between greenhouses that stand alone or are built against your home. You can even choose a greenhouse that you and your family can assemble yourselves over a weekend. (That sounds like a project that the Gaines family would take on together, if you ask us!)
Next: Enjoy building things yourself? That's an option, too.
3. You can even DIY your own greenhouse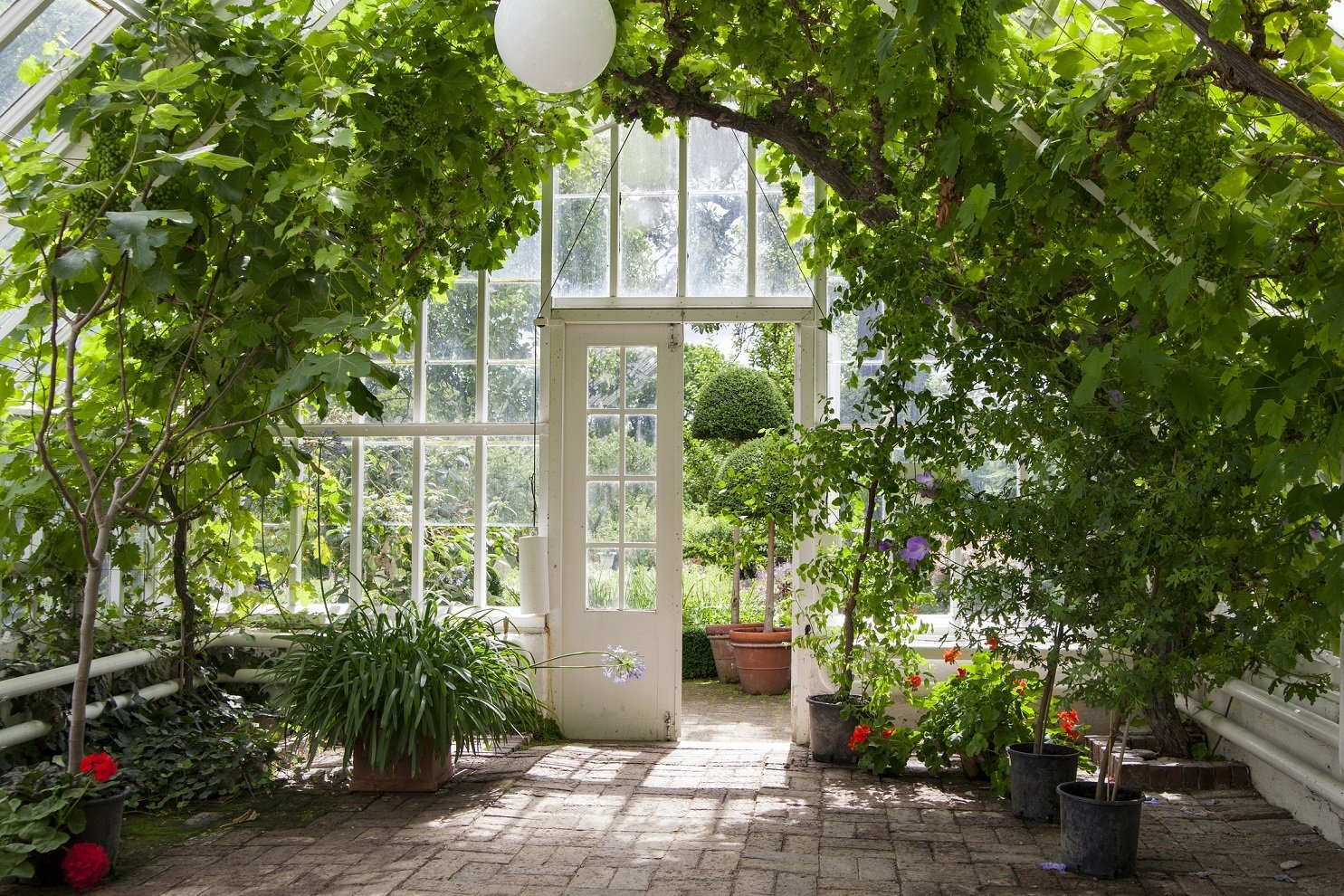 Another option you might want to consider, especially if you have construction experience? You could build your own greenhouse from scratch. You can find a wide variety of plans online. That way, you can choose the exact design that will work for you. And you can select a design that makes use of the most practical materials for your location.
Or, you can take an even more hands-on approach to the planning process and design your greenhouse yourself. You can use new materials or salvaged ones. And if you really want your greenhouse to look like something out of an episode of Fixer Upper, you can even build a greenhouse out of antique windows. We have a feeling that Joanna Gaines would appreciate that approach!
Next: Think about this before you order a greenhouse. 
4. Find the right spot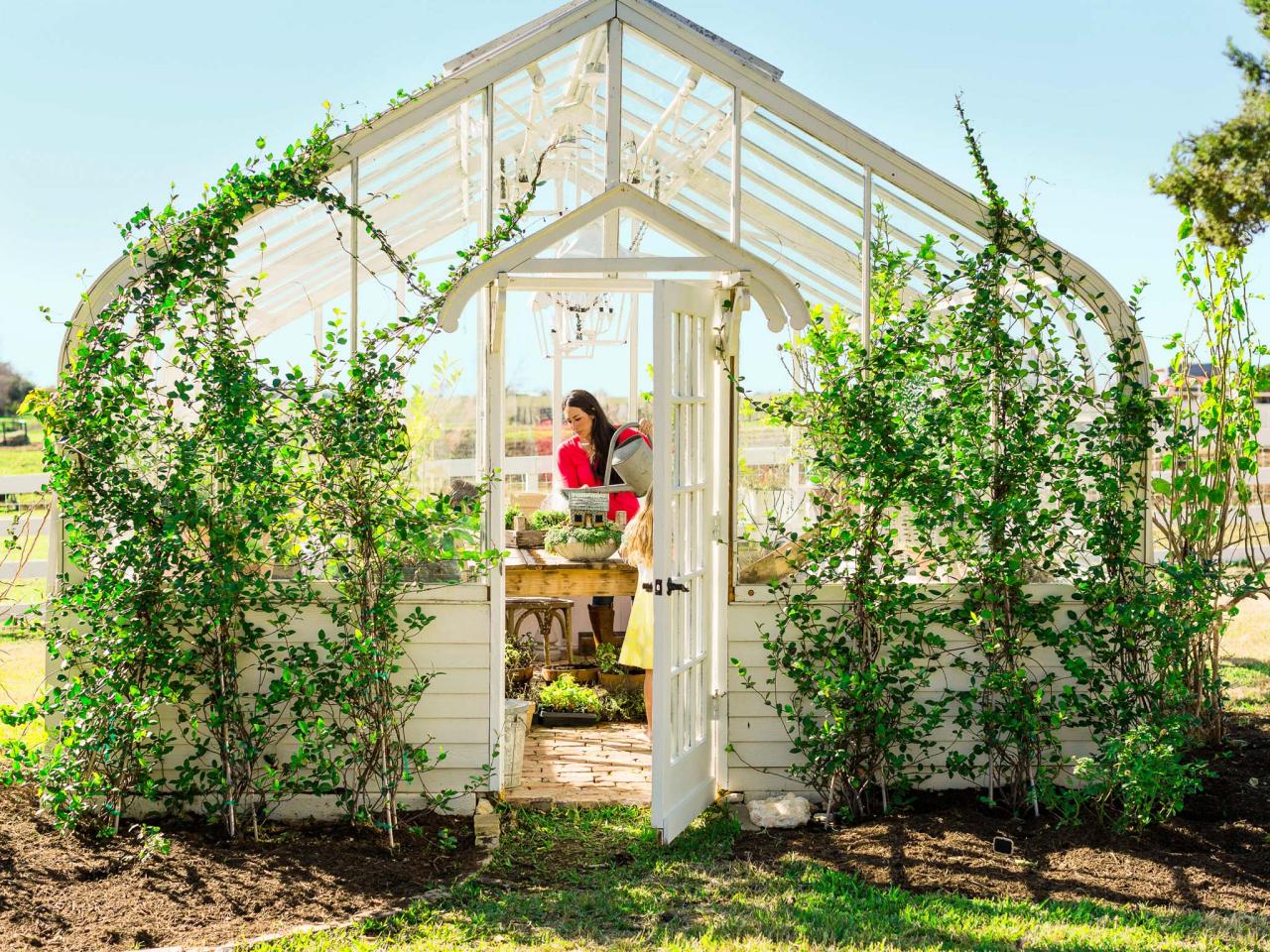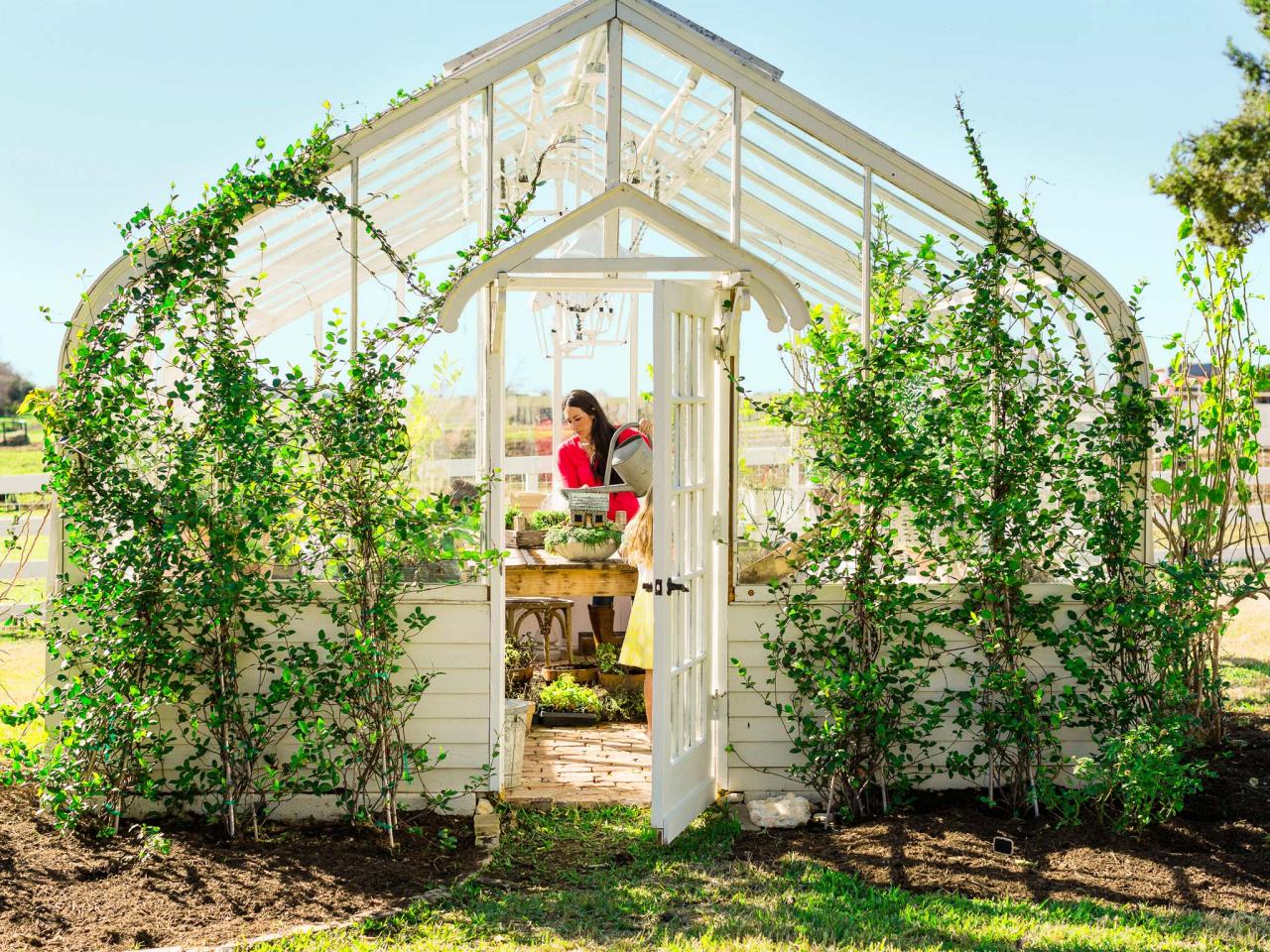 Chip and Joanna Gaines may have 40 acres of farmland. But you don't need a lot of land to enjoy a greenhouse. Gardener's World notes that sometimes, you have only one location where you can realistically place the structure. But if you have a choice, you want to look for a spot that will give your greenhouse maximum light and shelter it from cold winds.
You also want to place it on level ground. And in most cases, you'll want to situate the ridge of your greenhouse to run from east to west in order to maximize light in the winter. Plus, Garden.com reports that ideally, you'll choose a location south or southeast of your home.
Next: You need a strong foundation — or do you?
5. Think about the foundation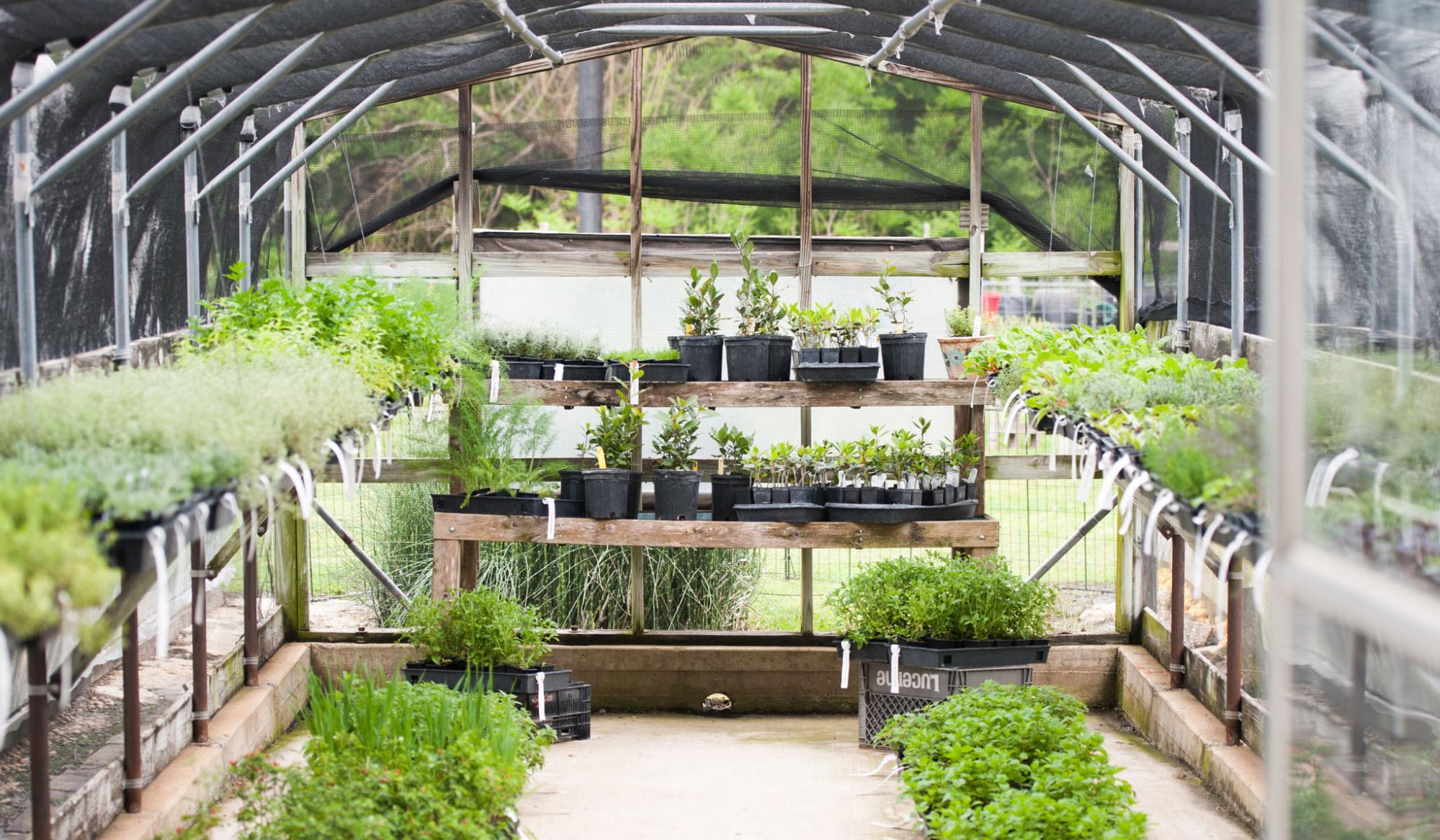 Chip and Joanna Gaines are all about making sure that the bones of a house are strong before moving on to the fun parts. You'll want to do the same thing when you construct a greenhouse, whether you buy or build the structure yourself.
The Spruce notes that most greenhouses don't require a full concrete foundation. But you probably want some kind of surface to stand on. You could use concrete. Alternately, you could lay down pavers. Or, you can go with pea gravel. Think about which option you like the best, and figure out which will work best with the kind of greenhouse you'll install.
Next: Think about this, too. 
6. Consider how it will look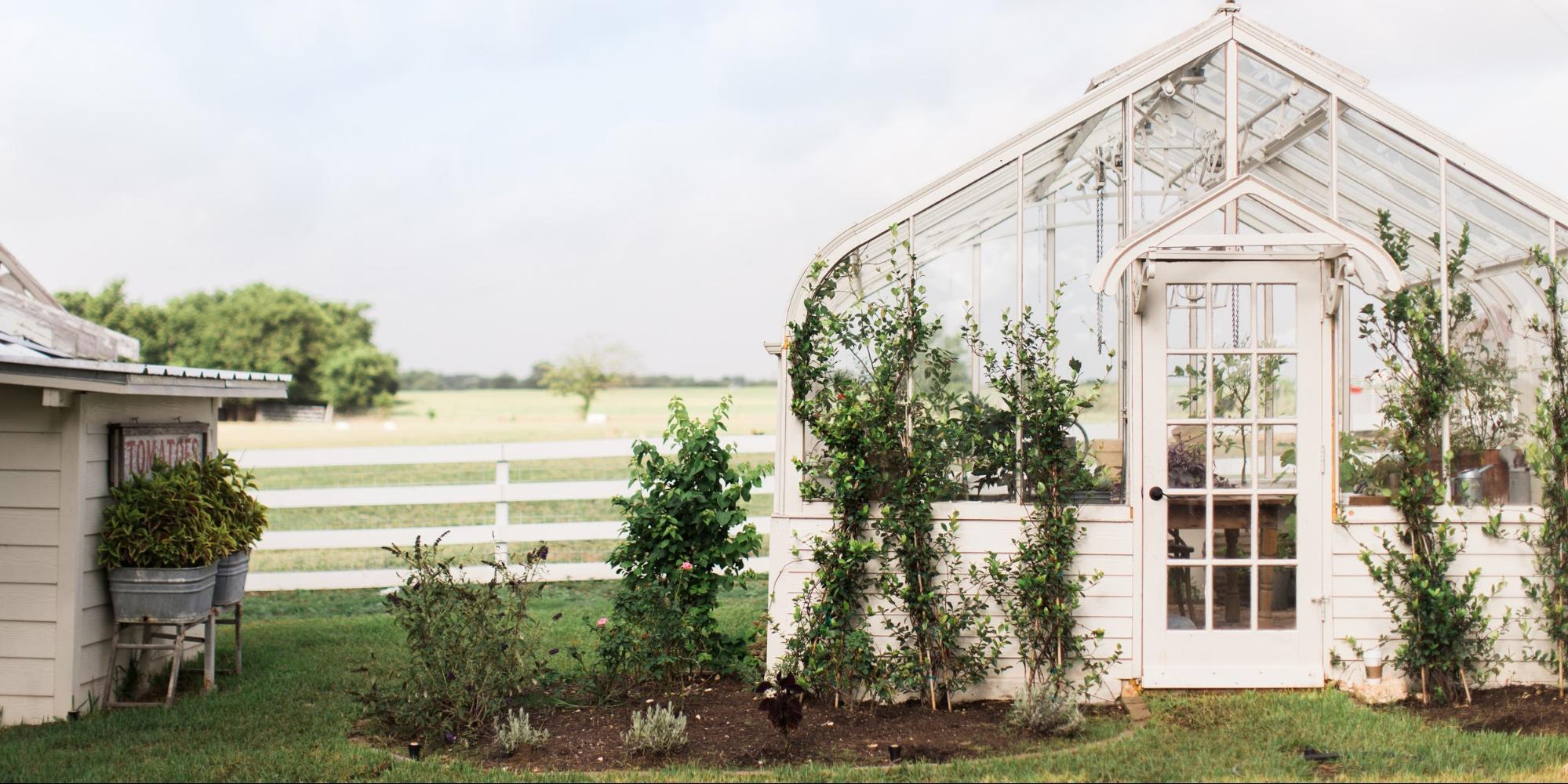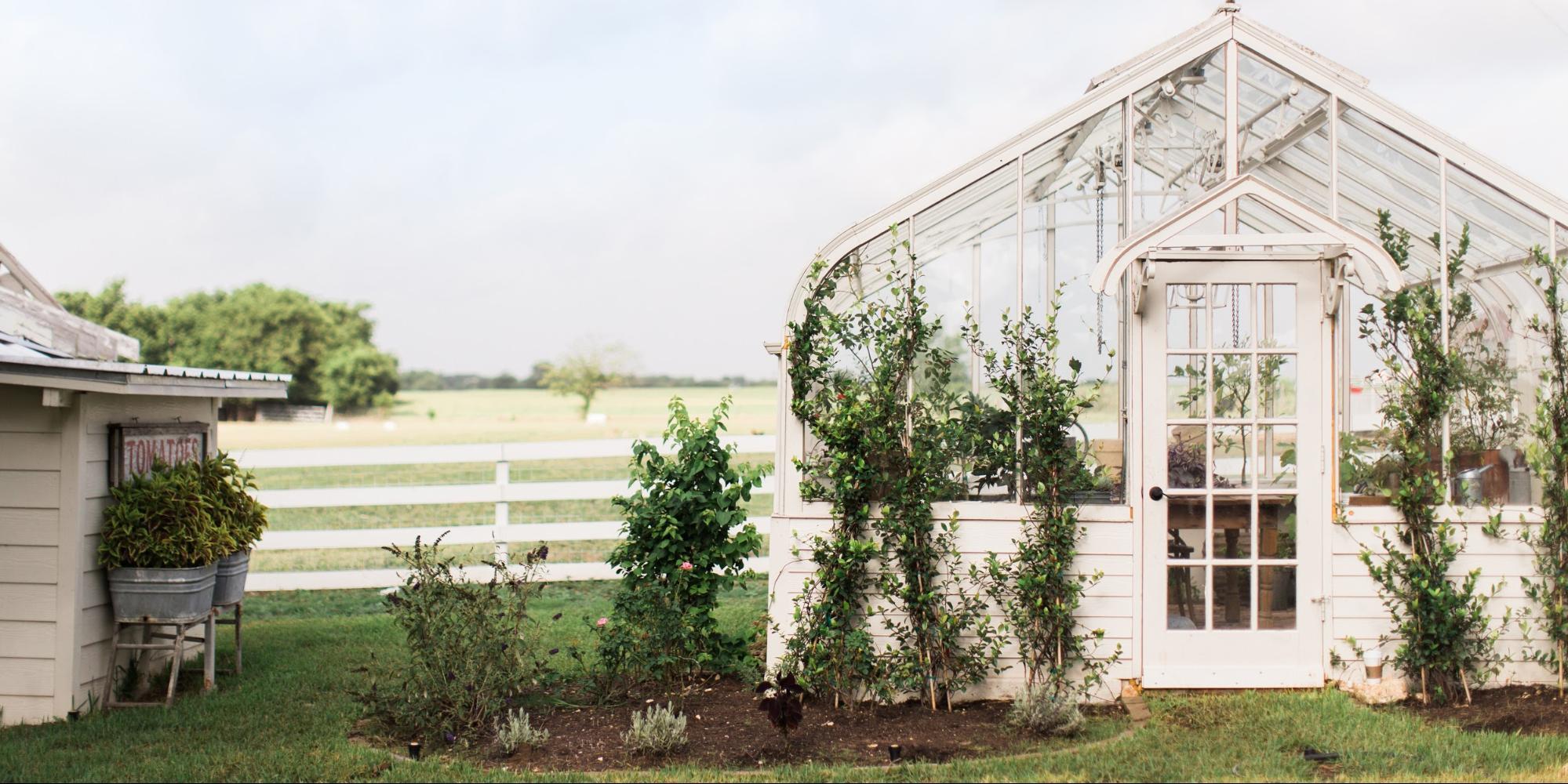 Sure, greenhouses are functional, not just decorative. But you have to think like a designer, just like Joanna! Every kind of greenhouse can look beautiful. However, you'll want to choose the design that will work best for your space, taking both your home and your yard into account. Some greenhouses can be built onto the side of your house. Others stand alone. You can also choose between classic designs and more modern greenhouses.
Plus, you may want to take the architecture of your house into consideration when you make your choice. After all, most Fixer Upper fans will remember that Chip and Joanna recently renovated their garden. On that episode of the show, Joanna wanted a garden shed that, while new, would fit right in with their historic farmhouse. Spoiler alert: Chip and the crew definitely delivered!
Next: Don't forget to make some calculations. 
7. Make sure that you know how big it needs to be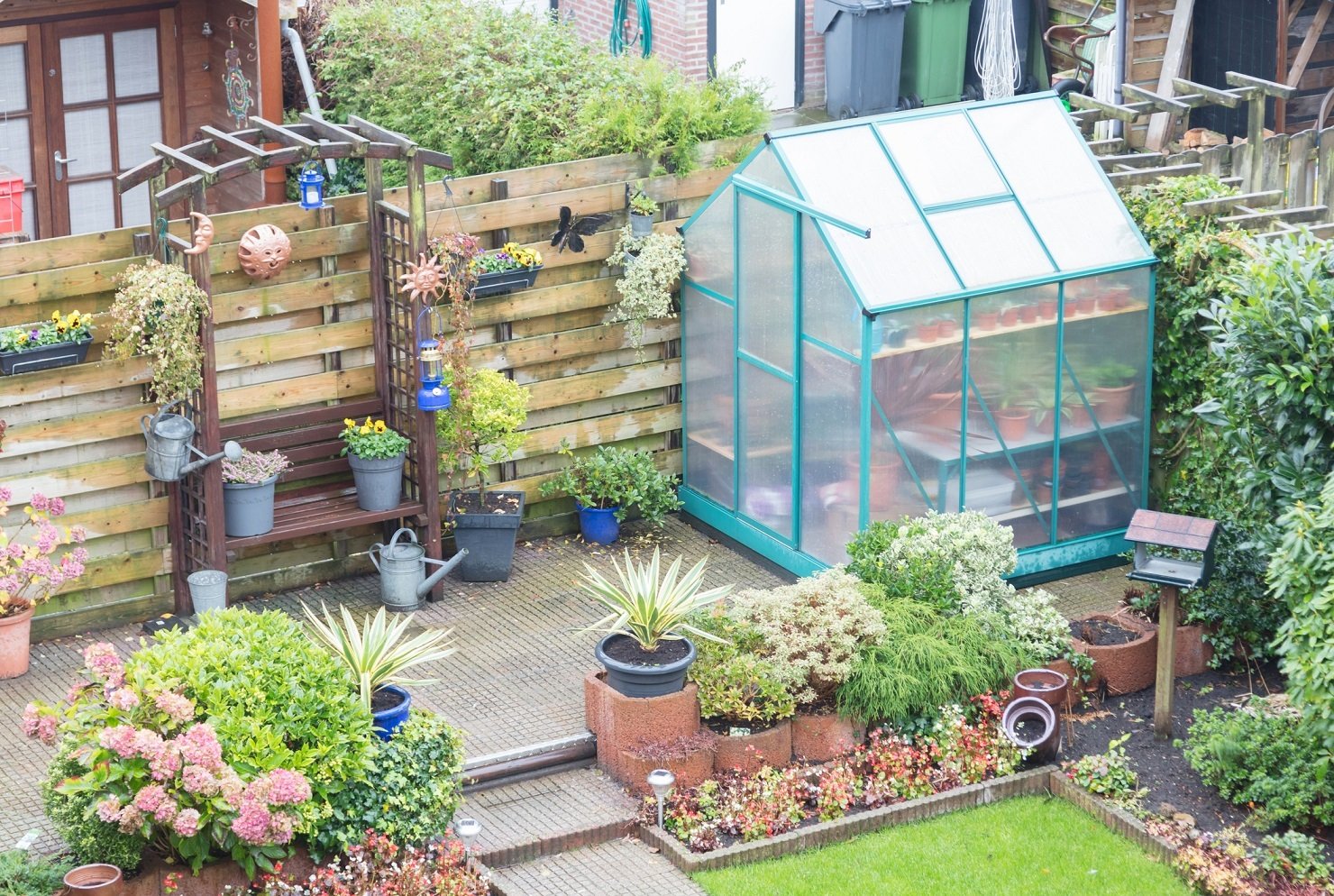 When you compare the costs of different kinds of greenhouses, you'll quickly learn that larger structures cost more — often a lot more. So how do you figure out just how much space you need? The Spruce advises, "The trick is finding a greenhouse that will hold all your plants and not break your budget."
But if you need some concrete advice, The Spruce has your back. The publication reports, "A 10′ x 10′ greenhouse is usually the minimum size for gardeners serious enough to need a greenhouse. But even a 6′ greenhouse can be a treat to a gardener with cabin fever. You'll just need to exercise some discipline."
Next: This may also factor in to the question of size. 
8. Decide how you want to use your greenhouse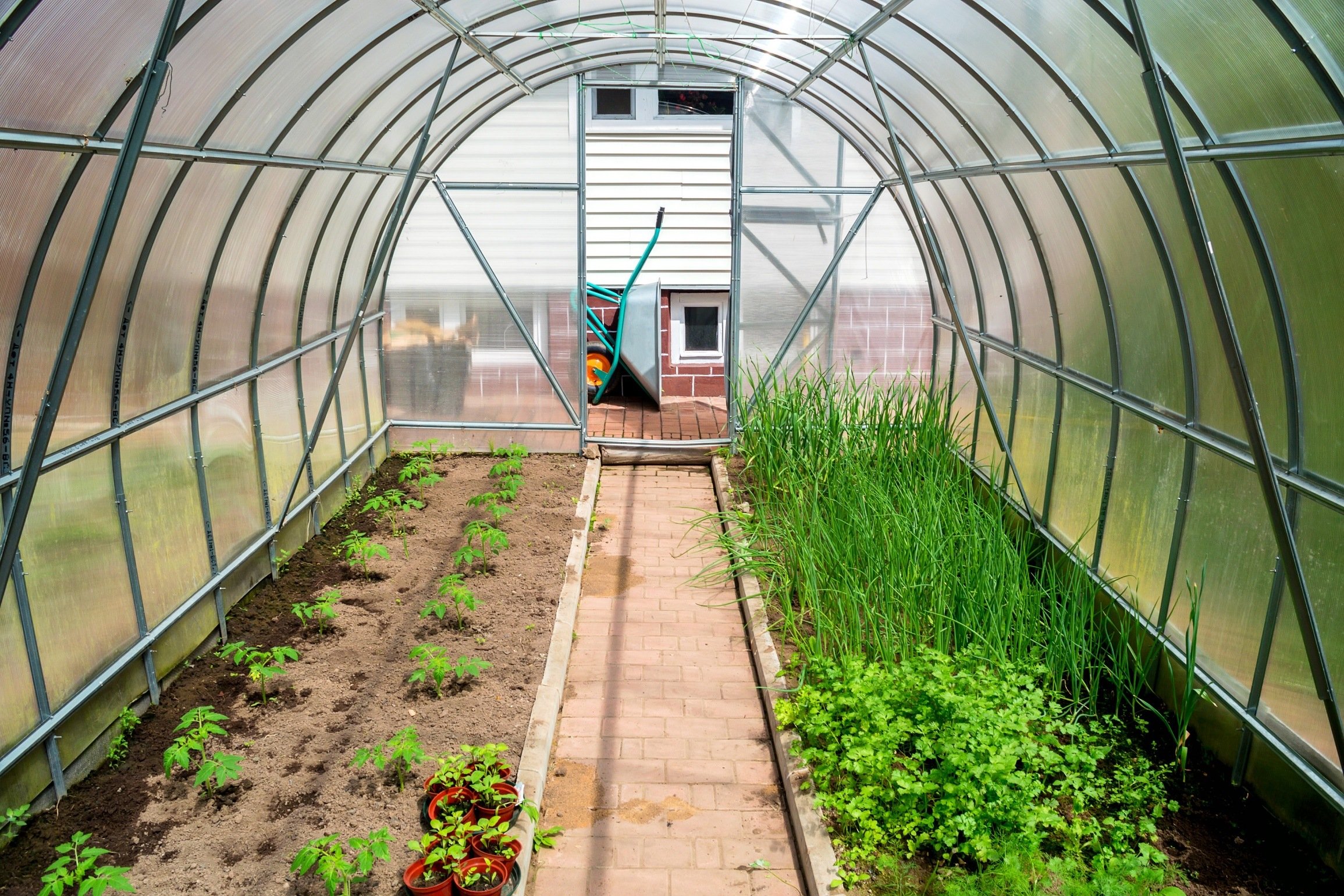 When you choose a greenhouse, you need to think about how you'll use it. What kind of plants do you want to grow? How much space do you need for a potting bench or your gardening supplies? And do you want to use your greenhouse to entertain, like Joanna Gaines?
Realtor.com advises, "If you're going to take up a chunk of your yard with a greenhouse, why not go for a space that serves a dual purpose: as a hothouse and a place to chill?" You can add a sofa covered in an outdoor fabric, or even put in a dining table so that you can host dinner parties in the greenhouse.
Next: Consider adding these for the winter. 
9. Think about heat and lights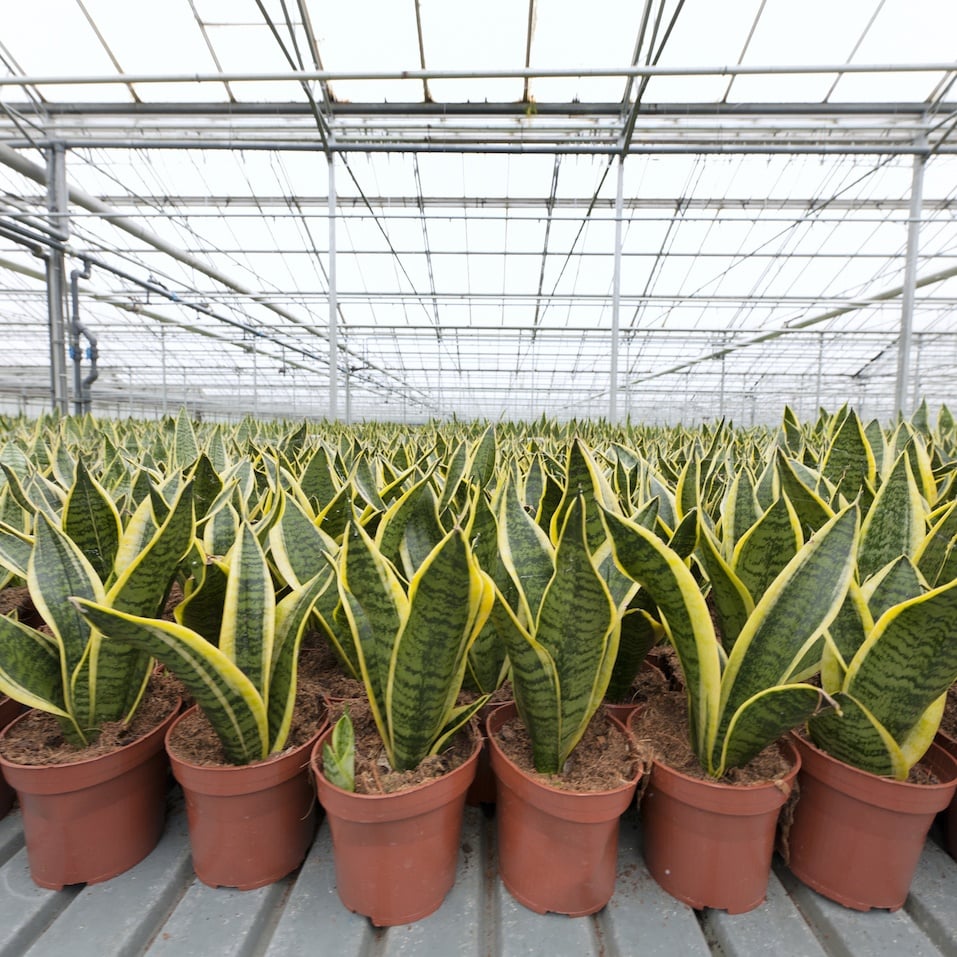 If you want to use your greenhouse to continue growing plants (and starting seeds) in the colder months of the year, it's going to need a little bit of help to remain a hospitable environment. As Houzz explains, you'll want to think about adding heat and light to your greenhouse to get the most out of it in the winter.
Grow lights, or even old-fashioned Christmas lights, can provide heat and light to your plants. Cloth or plastic covers can help keep plants warm. Germination mats can help give seedlings a good start. You can even add a small heater to warm the air in the greenhouse when it gets really cold outside.
Next: Need help? Know where to go!
10. Ask your local nursery for help
One of Joanna's best pieces of advice for gardeners — to consult the experts at your local nursery — is a good idea whether you have questions large or small.
As House Beautiful reports, Joanna has said that your local nursery should be the first place you go to ask for help. "This was definitely the difference-maker for me," she explains. "That one relationship has been able to answer all of my questions over the years."
Read more: This Is the Real Reason Chip and Joanna Gaines Are Leaving 'Fixer Upper' After Season 5
Check out The Cheat Sheet on Facebook!