Gianni Versace: Inside the Late Designer's Miami Mansion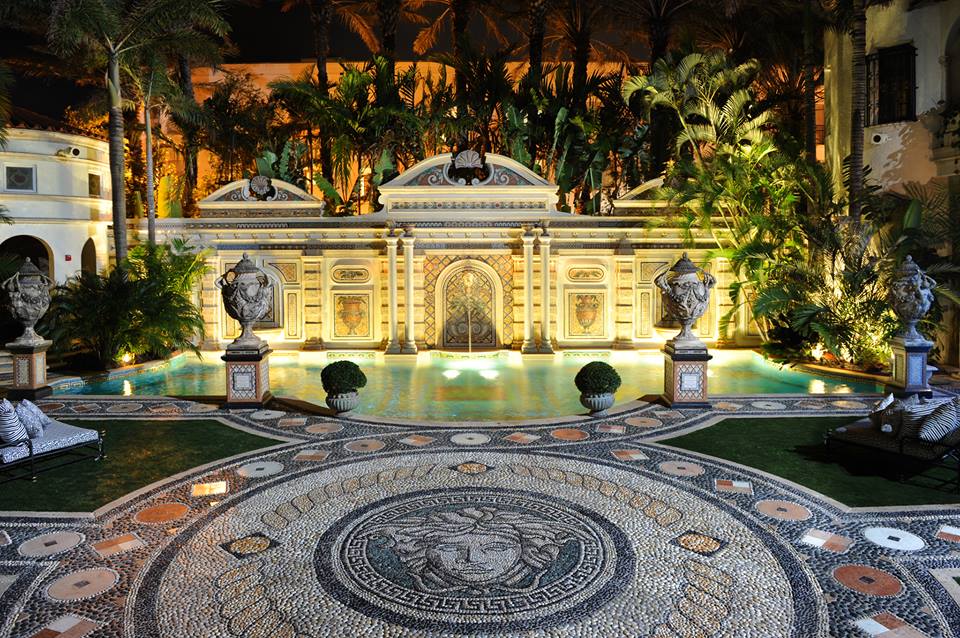 The creative force behind the Italian fashion house, Versace, Gianni Versace, tragically died in 1992 after being shot outside his Miami home by Andrew Cunanan. His story is highlighted in a new season of American Crime Story. Today, his former home is still as famous as Versace himself. See inside his residence, ahead.
Versace mansion by the numbers:
23,000 square feet
Three stories
10 bedrooms, 11 bathrooms
Versace pays approximately $10 million for the mansion and spends $33 million on renovations
The mansion's history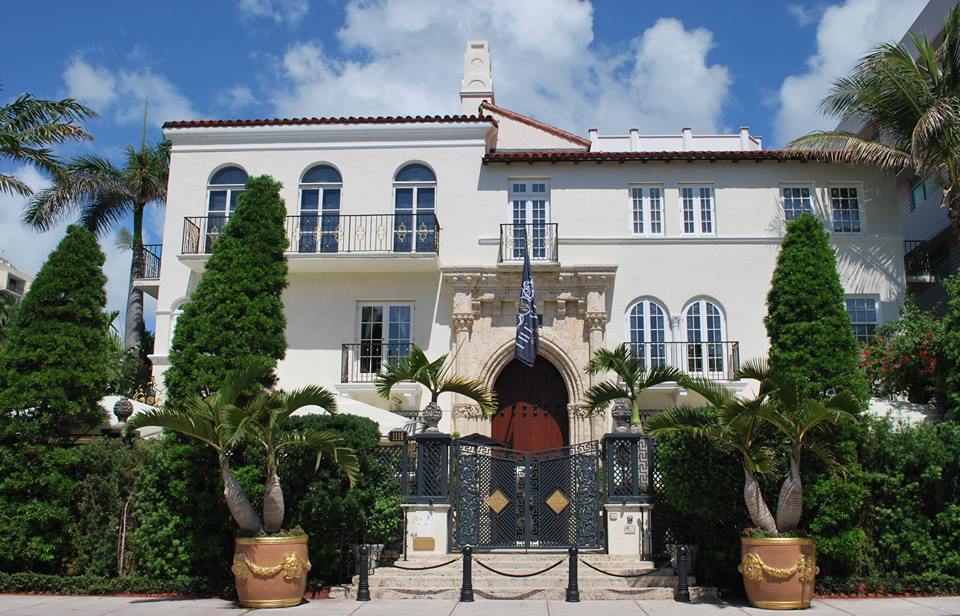 Commissioned by architecture Alden Freeman in the 1930s, the mansion is opulent. No expense is spared in the building process because the owner has money from his oil tycoon father. The mansion is comprised of apartments before Gianni Versace buys the property in 1992, according to People.
Million mosaic pool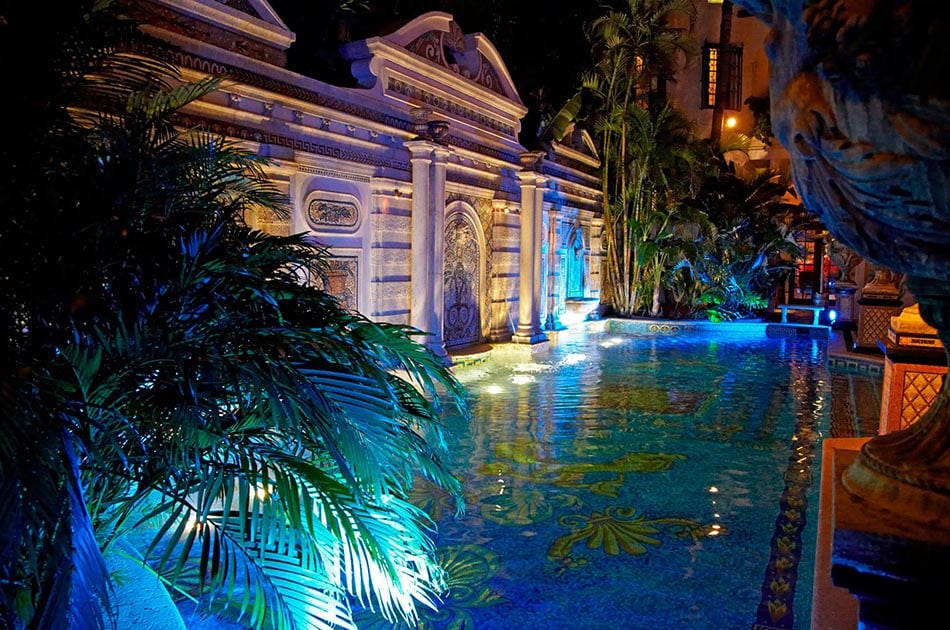 Gianni Versace restores and expands the mansion to include a pool, but not just any pool. The pool is a nod to his Marine Vanitas collection for Versace. To replicate his design, a pattern is created with thousands of 24 karat gold tiles. The pool is constructed in Italy and transported to the U.S. in sections. Today, it's known as the million mosaic pool.
Marble toilet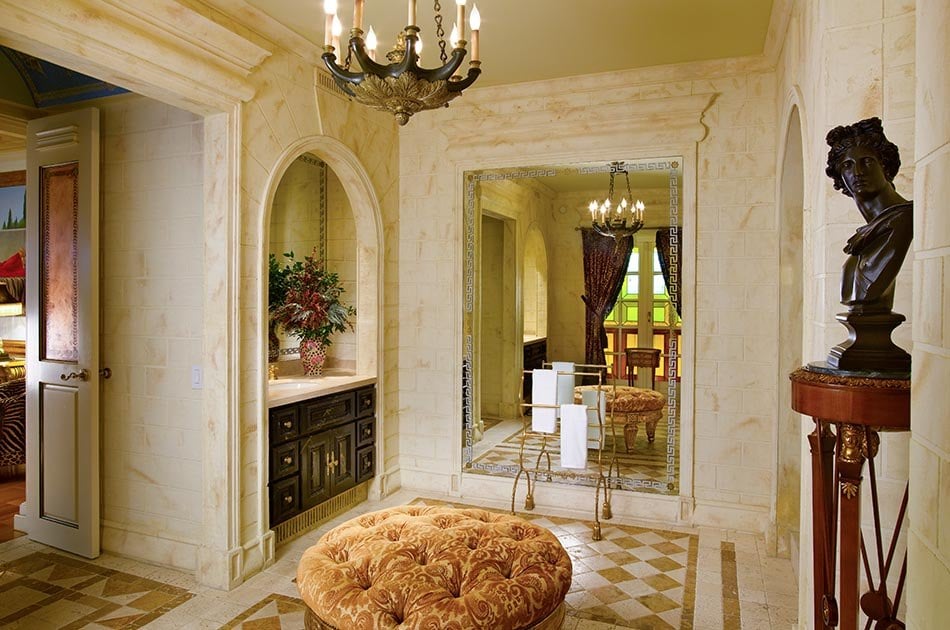 Versace's known for a $10,000 marble toilet with a 24-karat gold-plated seat. The toilet is one of only three in the world, CN
N Travel says. However, the toilet's no longer in the mansion. The toilet sold at auction after Versace's death.
The mansion has an observatory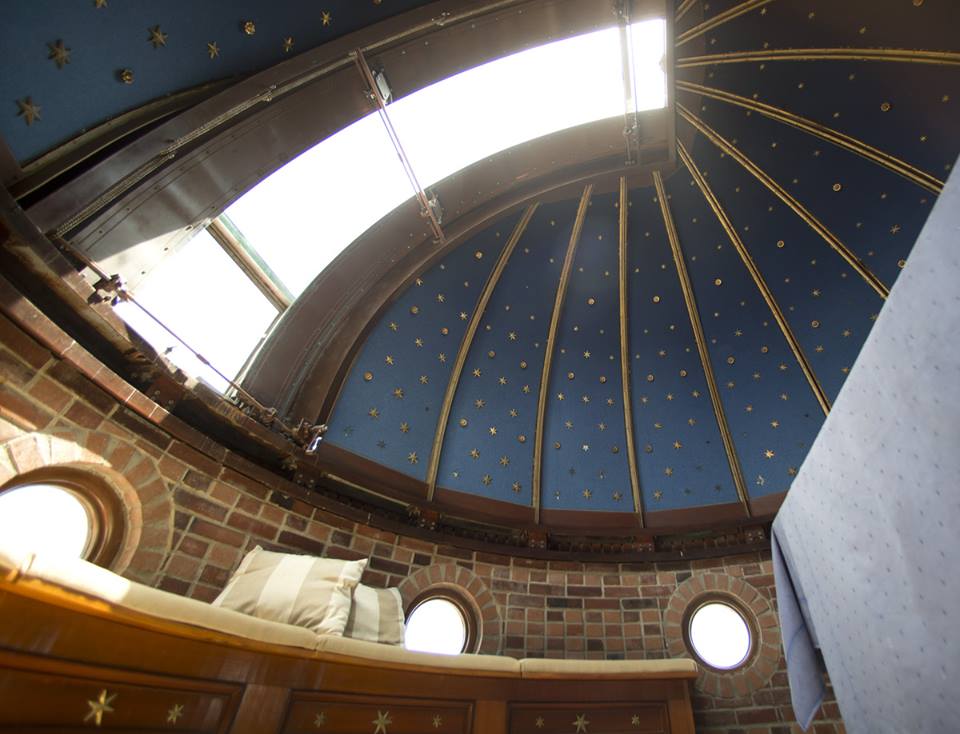 In the mood to stargaze in Miami? Go to the Versace Mansion for the observatory. The dome's painted a shade of blue with twinkling stars to match the sky. If the stars can't be seen, the observatory offers a breathtaking view of the Atlantic Ocean.
Madonna has her own bedroom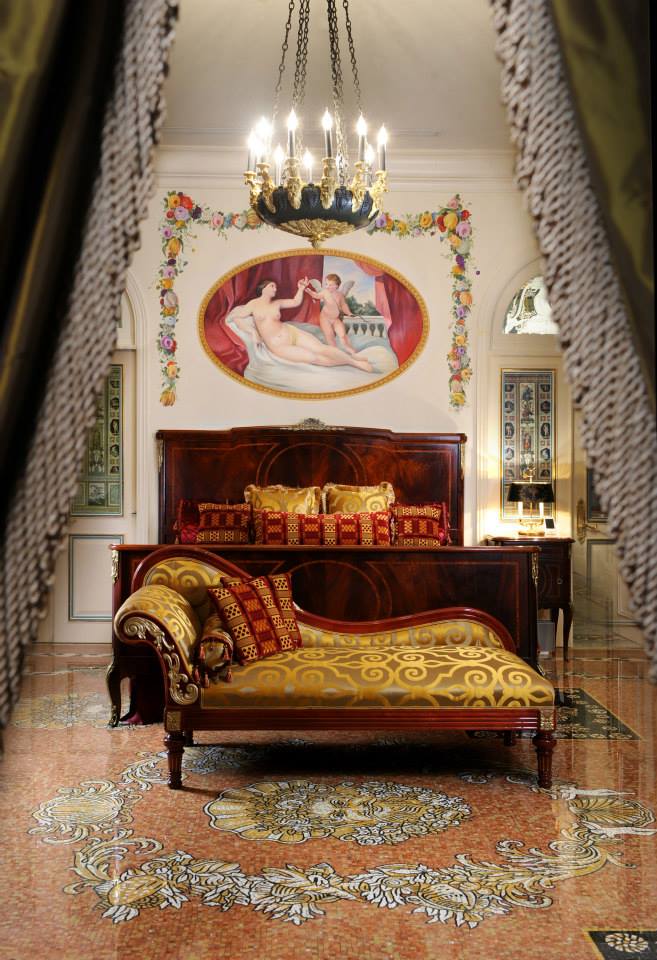 It's rumored that the mansion's Mosaic Suite is for Madonna. Supposedly, she enjoys the acoustics in the suite's bathroom and the view of the pool, CNN Travel says. Mosaics are a feature on show throughout the entire mansion.
Supposedly secret passageways are everywhere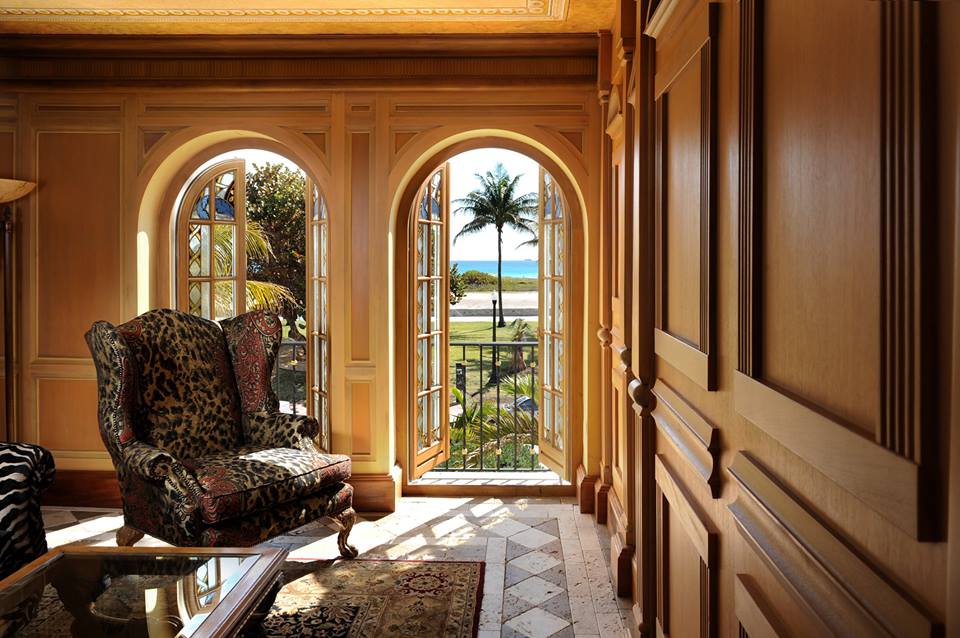 Many rumors surround Gianni Versace's Miami mansion. From the lavish parties to secret passageways, somethings are left unknown. Supposedly, the mansion is filled with secret passageways. One passageway is confirmed as being no more. "A door that used to lead from Versace's bedroom to an entertainment den has since been closed off," CNN Travel says.
The mansion's now a hotel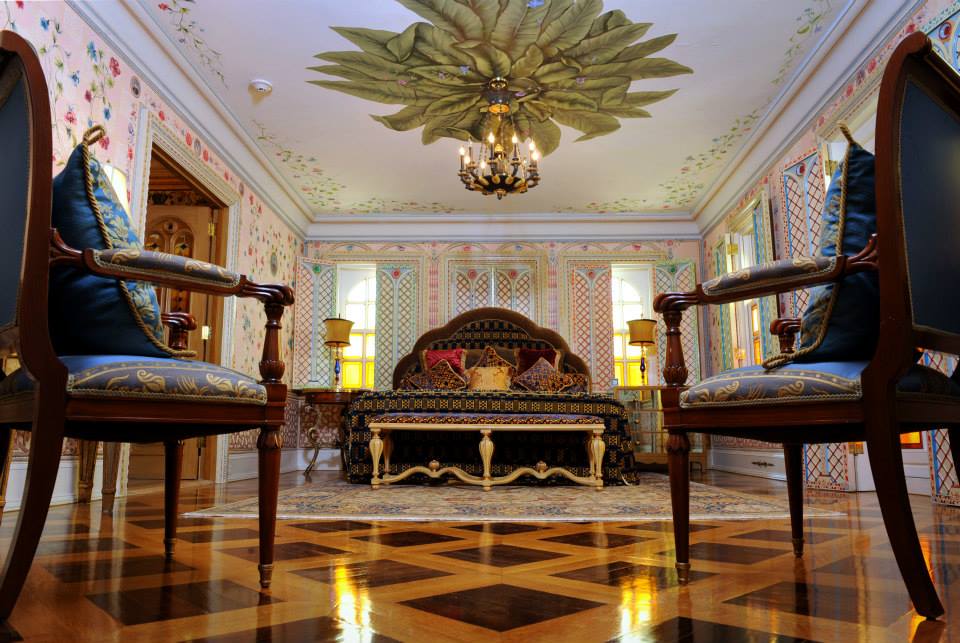 In the early 2000s, Versace's mansion becomes a hotel. Now the Villa Casa Casuarina, the hotel has 10 suites. Guests can dine by the million mosaic pool in the mosaic garden. People come from miles around to stay in Gianni Versace's former home.
Check out The Cheat Sheet on Facebook!
Read more: Donald Trump's $17 Million Caribbean Mansion Is Still on the Market