Google, Airbnb, and Other Swoon-Worthy Work Spaces That Will Give You Serious Office Envy
You've heard of the super swanky, ultra-modern work spaces that are almost too unreal to believe. Some of the coolest companies on the planet are committed to putting their money where their mouth is, at least in terms of keeping their employees happy. And keeping their workers happy is no accident, seeing as all the perks and amenities will guarantee employees stick around, which is kind of the whole point. From nap pods (say what?) to dog-friendly spots to rooftop mini golf, the best offices really do have it all.
1. Inventionland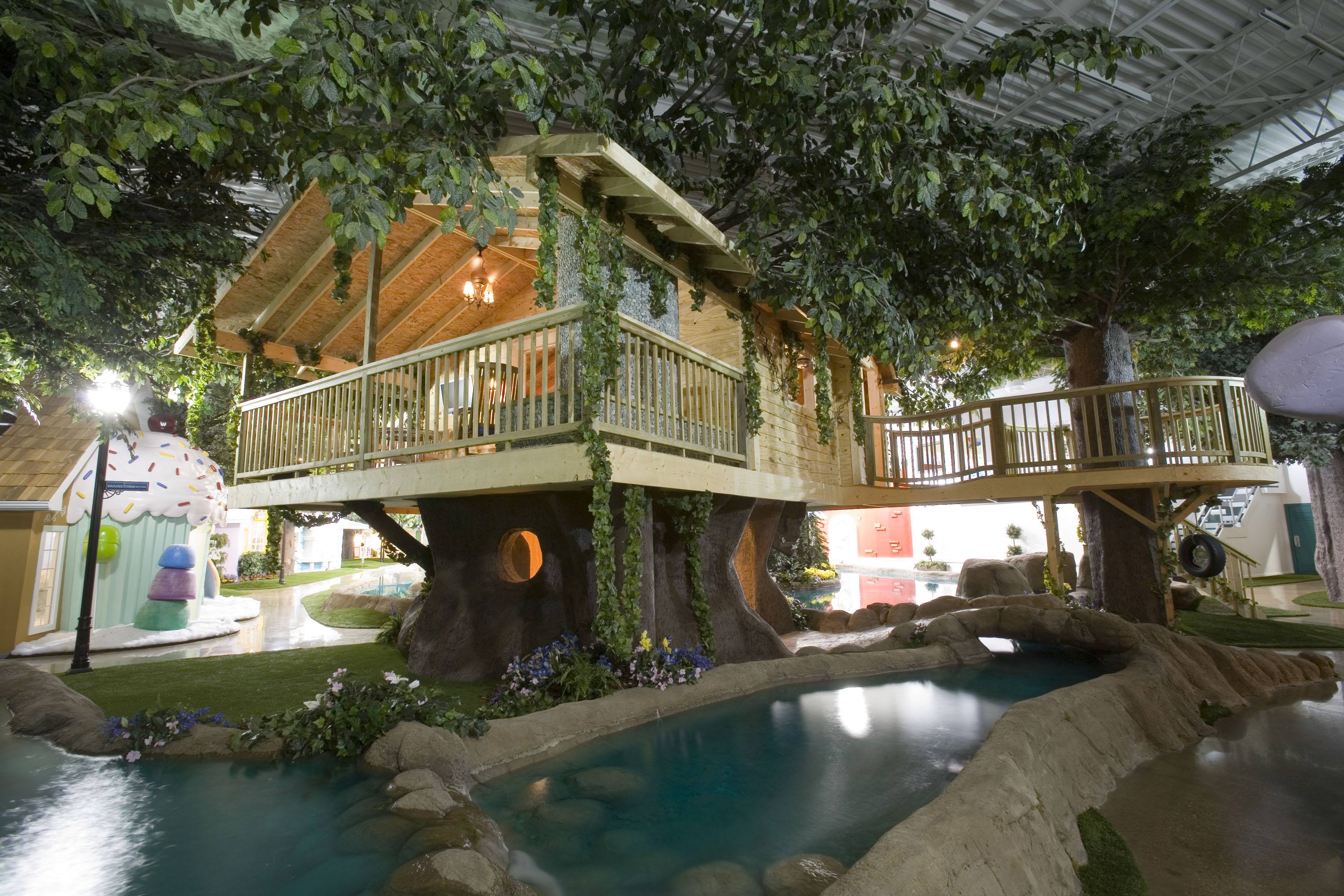 Inventionland is pretty much just what it sounds like — an incubator for ideas and a place where you can turn your dream into reality. Not surprisingly, creativity is the name of the game at the company's Pittsburgh, Pennsylvania, location. The office, designed to completely inspire, does just that.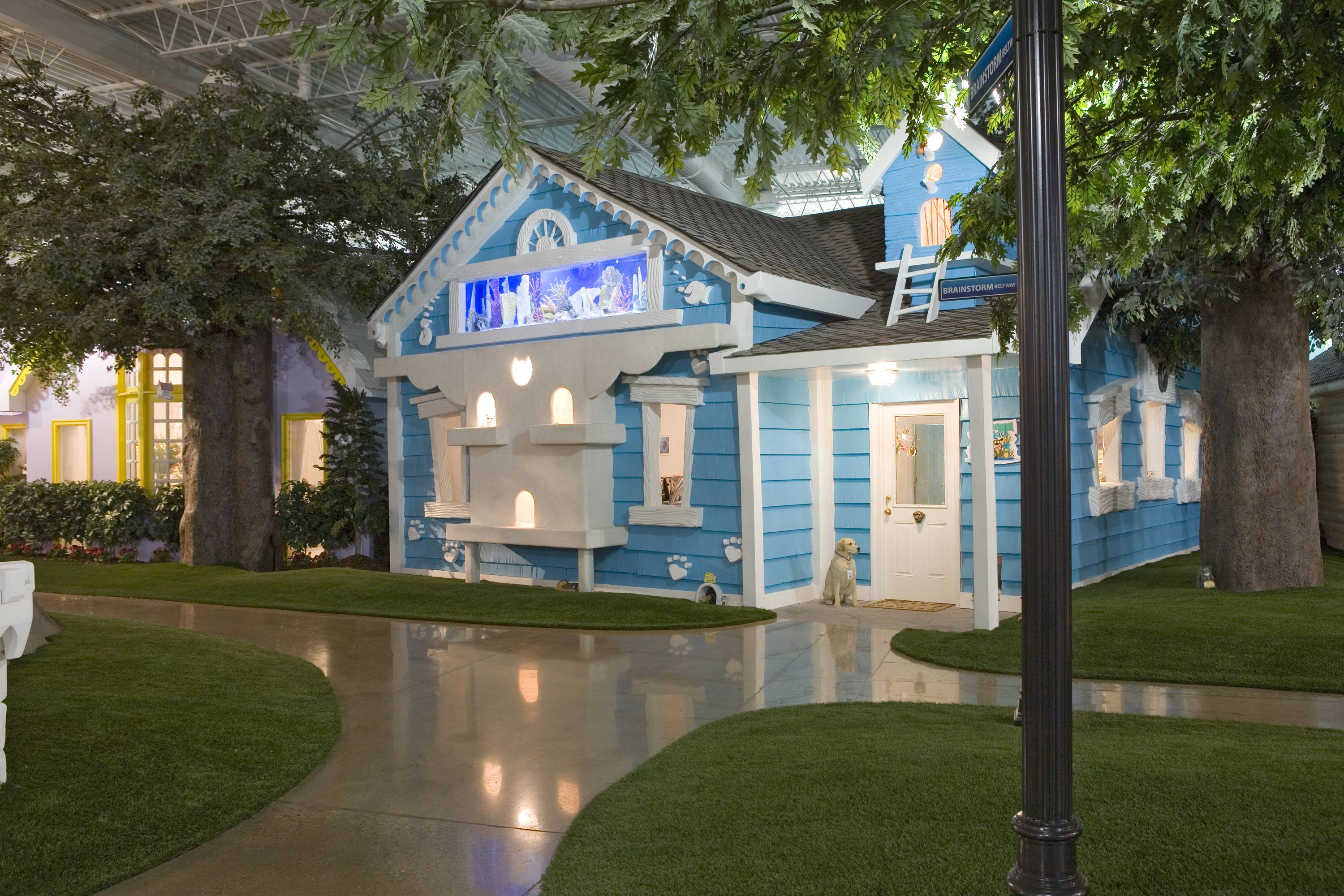 According to the company's site, "Creationeers at Inventionland work with 16 unique themed sets, such as shipwrecked pirate ship, faux cave, treehouse, pet shack, giant shoe, cupcake kitchen, giant robot and castle complete with turrets and drawbridge." There are three running waterfalls, grass-lined sidewalks, and life-like trees and butterflies. The well-thought design of this office was certainly no happy accident.
2. Airbnb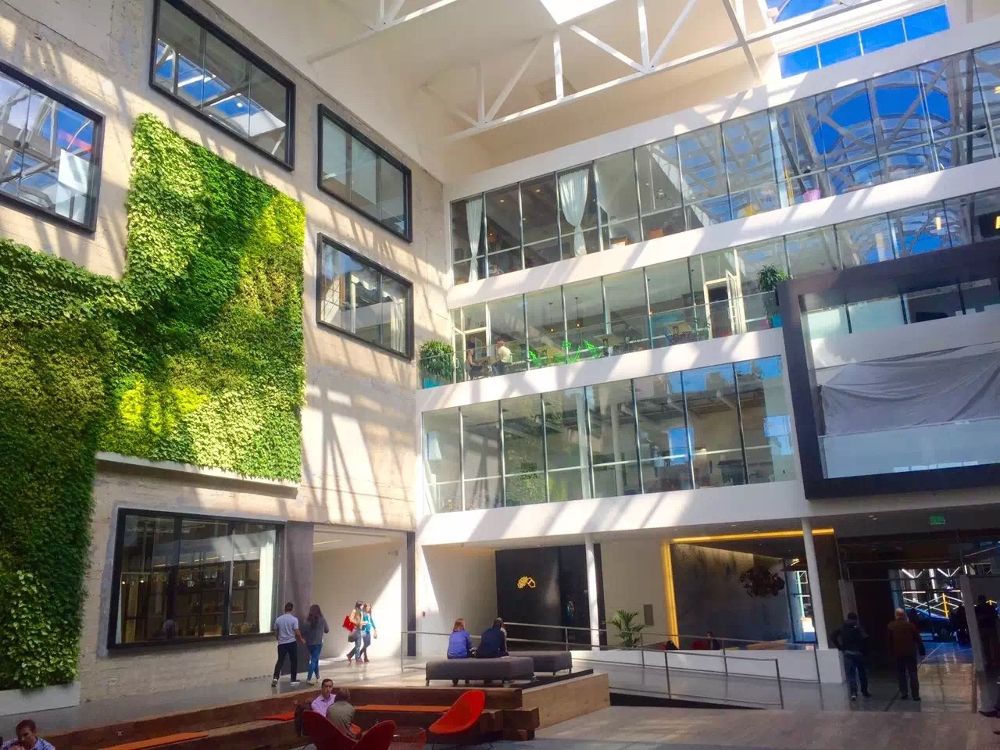 Airbnb is pretty much synonymous with incredible design, idyllic vacation destinations, and of course, lots and lots of money. This industry pioneer has no interest in saving on overhead. If you're not convinced, just take a look at one of their many offices around the globe.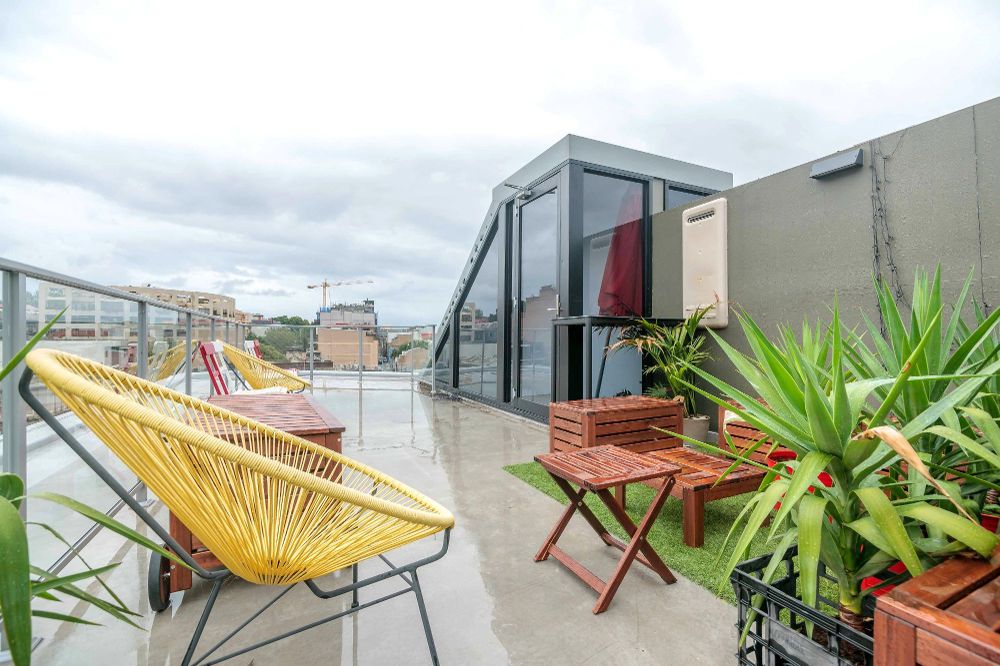 With over 3 million listings in its portfolio, it's no wonder interior design and aesthetically pleasing sights run through every facet of Airbnb's brand. In the San Francisco location, for instance, workers can post up in camp-themed meeting rooms, cafes, and even work caves. For more images of the space, check out this article from Officelovin'.
3. Home Away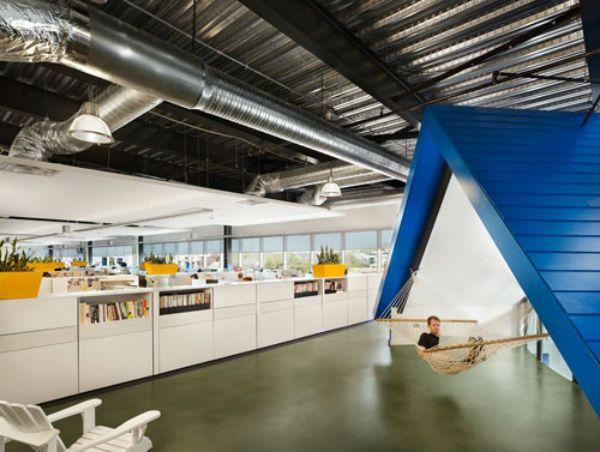 One of the aforementioned conglomerate's top competitors, Home Away, has offices around the world that are nothing to scoff at. In fact, the home rental service company consistently lands itself on popular lists of top-rated offices. As someone who's actually been to the Austin based headquarters, I'd say the word whimsical best describes the overall ambiance of the space.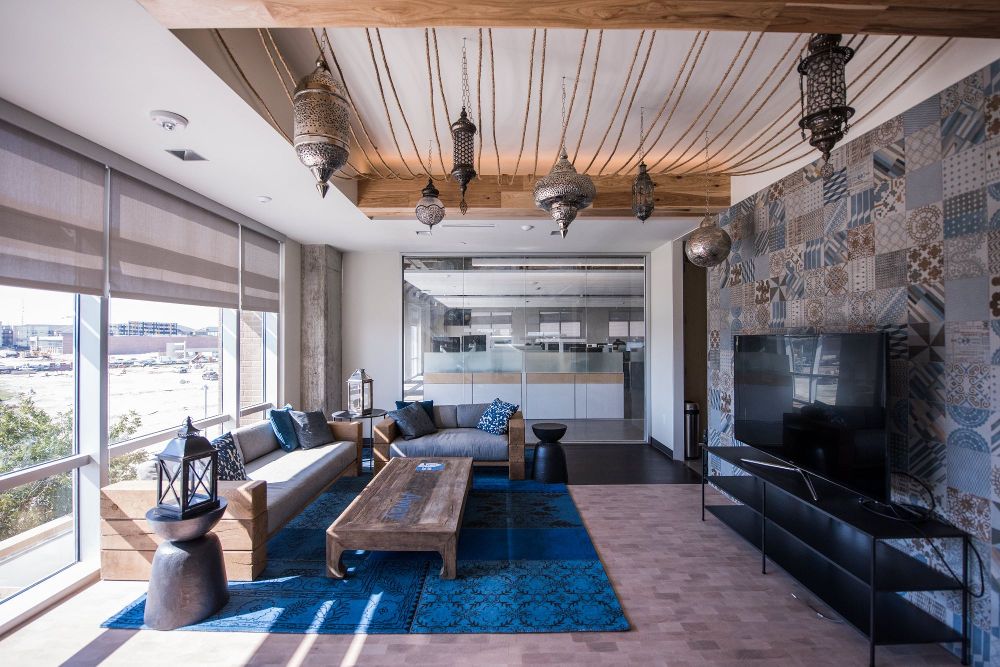 As one of the top contenders in the industry, Home Away spares no expense in making sure their employees have the best of the best, ensuring creativity and productivity go hand-in-hand. With the touch of a button, employees can transition from sitting at their desk, to standing. Or, if you're more of a social butterfly, you can post up along a coffee shop-style standing bar counter. And disturbing your coworkers isn't a worry, as Home Away provides comfy call rooms available to book in advance. Cafes, lounges, and outdoor spaces abound, and themed areas, rooms, and floors are meant to inspire those lucky enough to call a Home Away office their home away from home.
4. Toms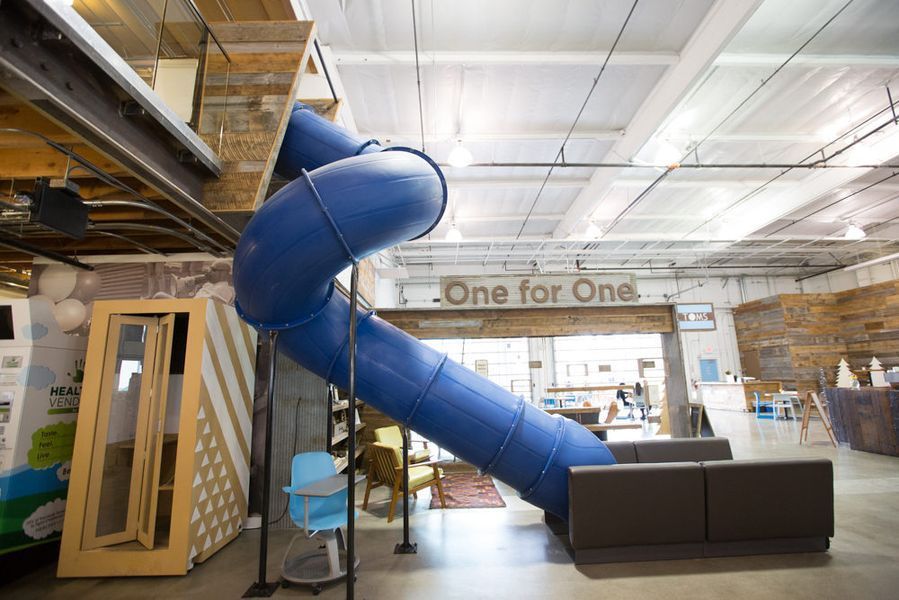 Considering the fact that the entire company was built around helping others, it's not too surprising that Toms employees receive some pretty special treatment. In particular, their office digs are enough to make any shoe-loving employee want to quit their current gig and head over to Toms.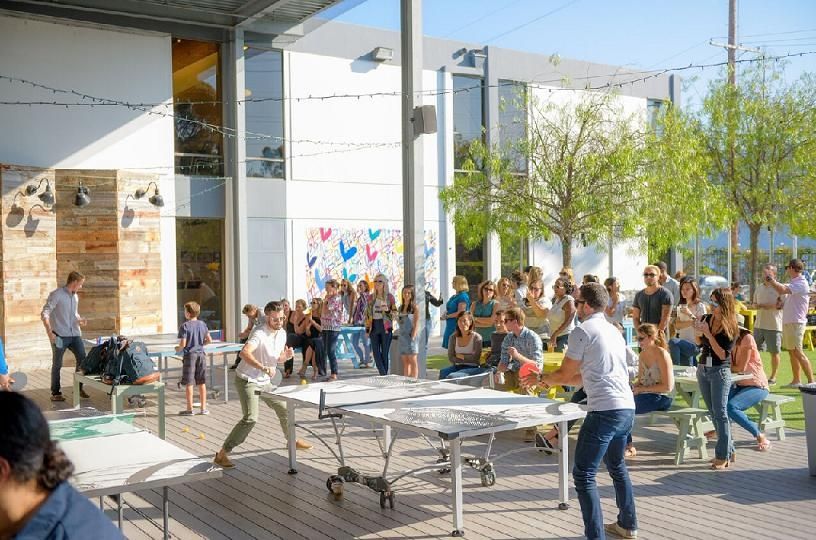 Enjoying a collaborative work environment with open floor plans, outdoor ping pong, and communal picnic tables, Toms employees can even take a ride down the office's indoor slide when it's time for a mental break.
5. LinkedIn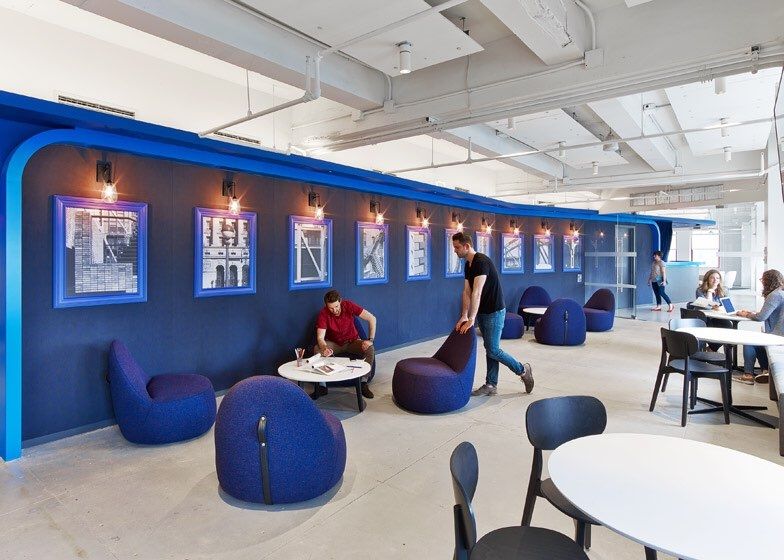 Seeing as Microsoft snagged the professional social network for just over $26 billion in 2016, the company clearly has money to burn, and it's apparent in their San Francisco office building. The on-site gym even features a massage room, allowing employees to book a massage when the stress really becomes too much. However, we're not sure how likely that will be given all the incredible perks the company has to offer.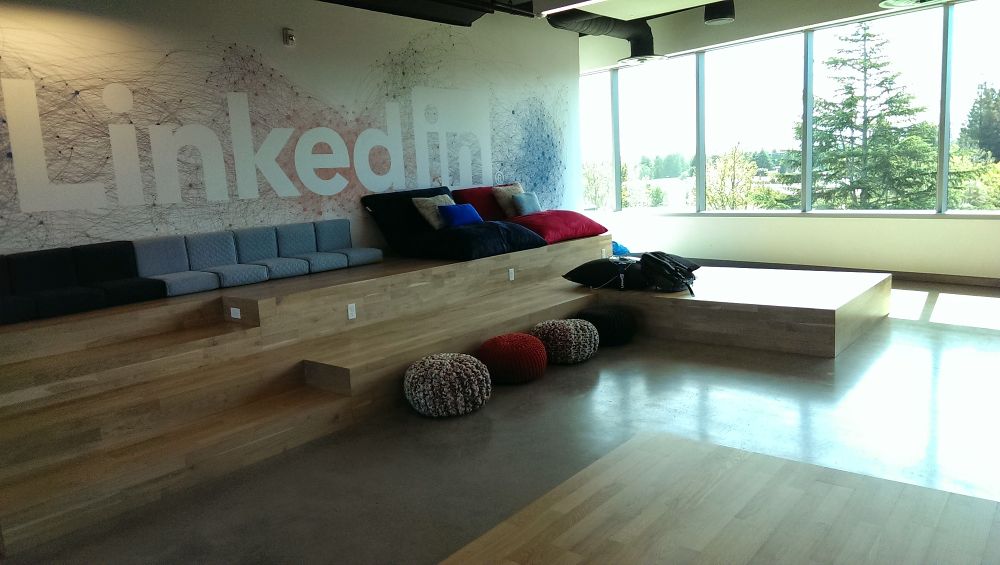 According to Business Insider, employees can live out their rock band dreams in the music room, and they can even take lessons from fellow employees. With a plethora of notable artwork scattered throughout, the office also features a different San Francisco theme on each floor. And when you need a break, fun isn't far. Employees can have their pick of getting down at the Silent Disco, working on a complicated maze wall, or grabbing one of the many fortune cookies that's dispensed from an entire wall devoted to just that.
6. Uber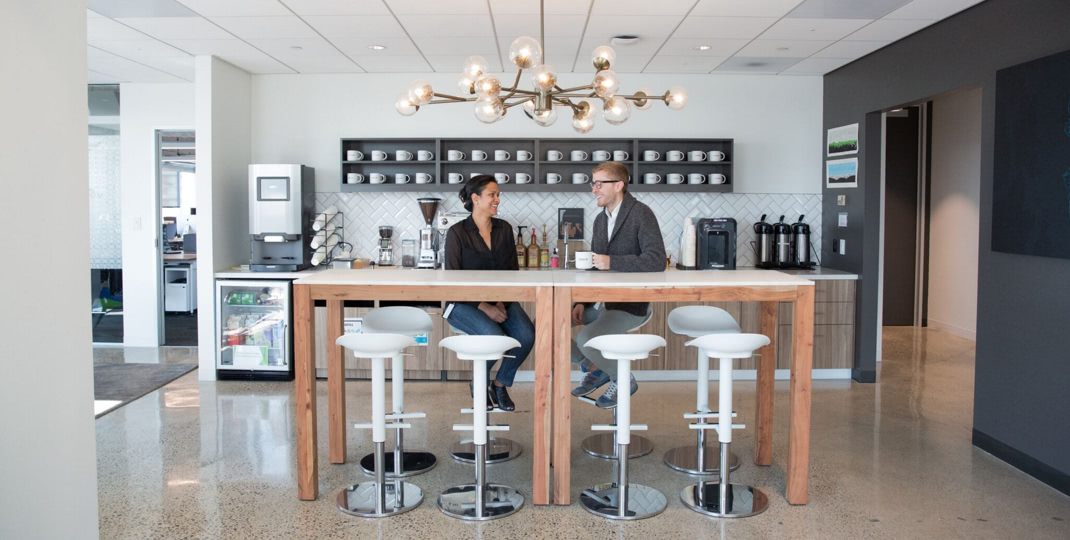 Uber's mentality seems to be one of mutual collaboration. Executives and employees work side by side in the company's large office, which is housed in an old freight warehouse in Manhattan. It's so big, in fact, that employees even use scooters to get around. And if you're someone who enjoys working with a little background noise, you'd love this: According to Business Insider, Uber employees can have their turn playing office DJ, providing fellow coworkers with tunes that play from overhead speakers.
The office is dog-friendly, and it even has a gym and an office-wide table tennis tournament. Furthermore, there's a kitchen that serves free — yes, free — catered lunch every single day. And of course, we'd be remiss to leave out the plethora of beverage options. From kegs of beer to a seasonal rotation of wines, this is a perk that will certainly put one of the company's other perks — a monthly Uber credit — to good use.
7. Google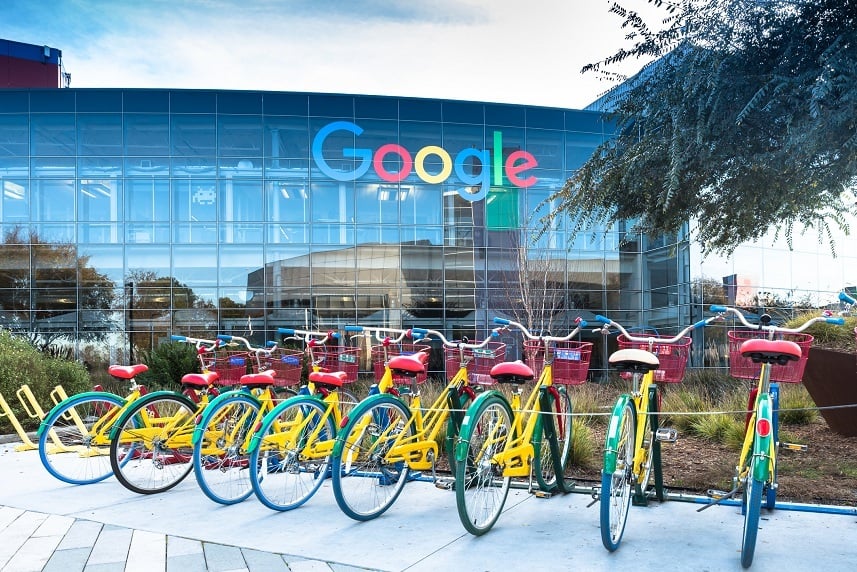 We decided to save Google for last, seeing as its spot on our list doesn't come as any surprise. Not to mention, the company was kind of the pioneer in can't-believe-your-eyes offices in the first place. So, what's the latest and greatest that this incredible work space has to offer? Well, because Google has offices all around the world, we'll stick to a few highlights.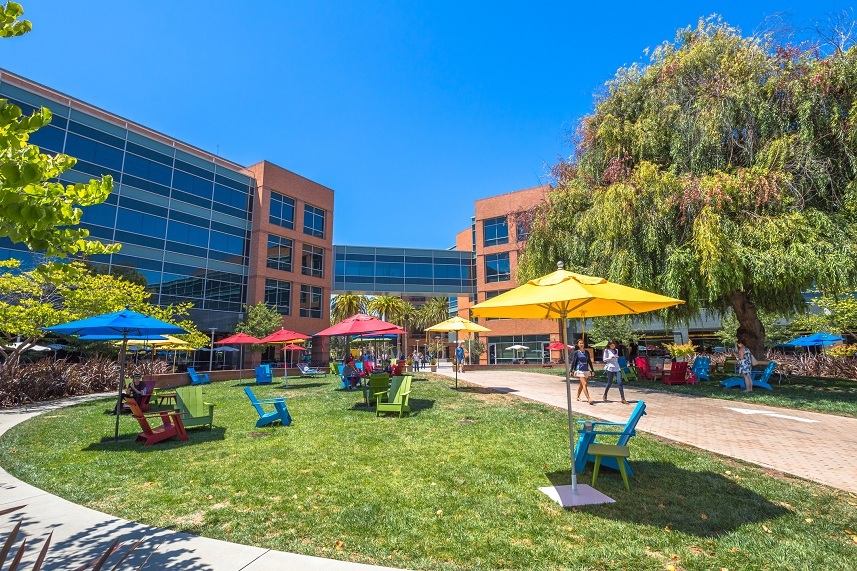 According to Business Insider, here are a few of the most impressive, over-the-top designs that Google has to offer. An indoor basketball court in Zurich, an indoor rock climbing wall at Google's headquarters in Washington, along with their Ontario location, and rooftop miniature golf in Toronto.
Mountain View's campus is often considered the very best, which includes a sand volleyball court, outdoor lap pool, and of course, nap pods. Yes, Google employees can enter a nap pod, which cancels out all noise and sound, so they can return to work refreshed. And forget about your office's foosball table; at Google, there are entire rooms devoted to a handful of vintage arcade and custom table games.
So, go forth, and spruce up that resume. We bet you'll be applying to any and all of these companies in no time.