Why Many Guests at Meghan Markle and Prince Harry's Wedding May Have This 1 Thing in Common
Let's face it: None of us will get an invitation to Meghan Markle and Prince Harry's wedding at Windsor Castle. But if you could really be a fly on the wall at this royal wedding, one of the most interesting things to observe would be the guests. Quite a few celebrities are expected to attend, as are at least a few wedding crashers. Plus, many of the guests will probably have at least a few things in common — besides their relationships with the bride and groom, of course.
Read on to check out the most interesting things we know about Meghan Markle and Prince Harry's wedding guests so far — including the one surprising thing many of them will have in common on page 4.
1. The guest list will remain a secret until the wedding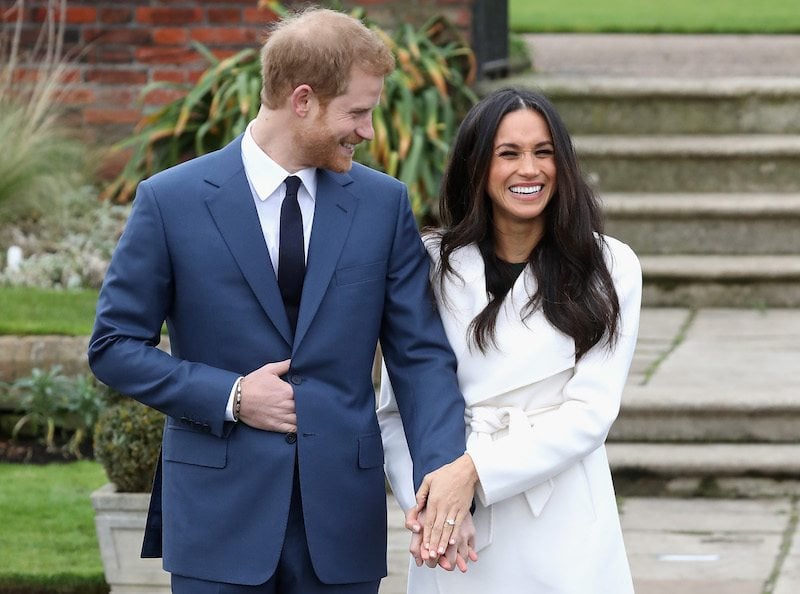 As USA Today notes, the guest list for Meghan and Harry's wedding "is a closely guarded secret — and details about it may not be released until the event is underway." But we know at least one thing for certain, even in the absence of an official guest list: A lot of work has gone into deciding who gets an invitation and who doesn't.
USA Today reports that the couple's chosen venue, St. George's Chapel at Windsor Castle, holds "just" 800 people. That sounds like a lot. But it seems small when you compare it to other royal weddings. Meghan and Harry certainly won't invite anywhere near the 1,900 guests in attendance at William and Kate's 2011 wedding, for example.
Next: These types of guests will attend the wedding. 
2. They'll have to invite relatives, royals, ambassadors, and elites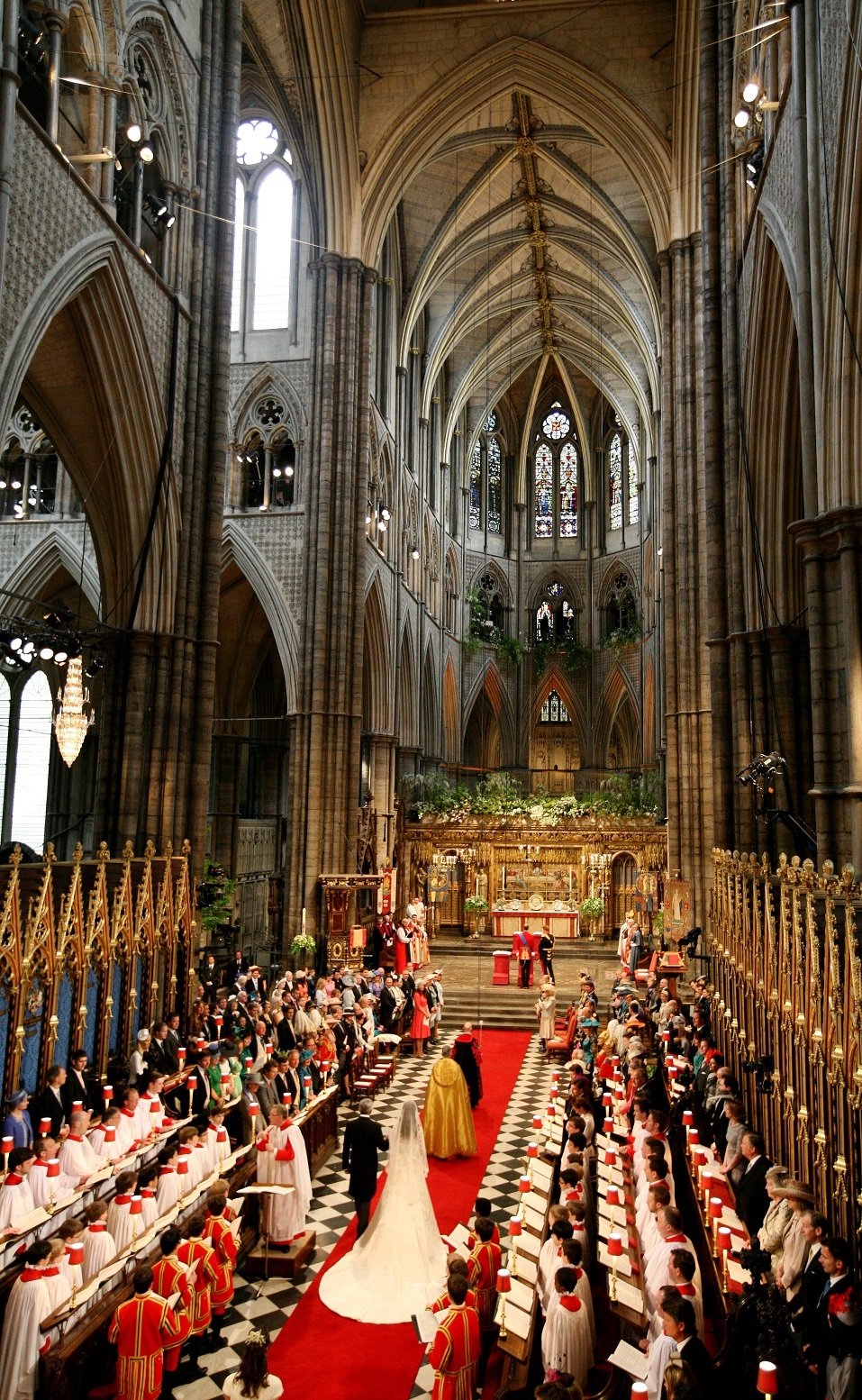 USA Today notes that Meghan and Harry may have a tough time keeping their guest list to 800. The "close relatives" of the British royal family alone number "over 5o," according to USA Today. Some non-royal members of the family will also get invitations, including Kate's sister, Pippa Middleton; Pippa's husband, James Matthews; and brother James Middleton.
Plus, USA Today counted that William and Kate invited 45 foreign royals from 20 countries. They also invited 23 governor generals from Commonwealth countries, 27 foreign dignitaries, 42 U.K. politicians, 31 religious figures, 14 senior military officers, and 80 workers from charities William backs. William and Kate also invited ambassadors from other countries, plus A-listers and celebrities. The upshot? Meghan and Harry will have a lot of decisions to make.
Next: There's one major unknown about which guests will make the list. 
3. Nobody knows whom Meghan Markle will invite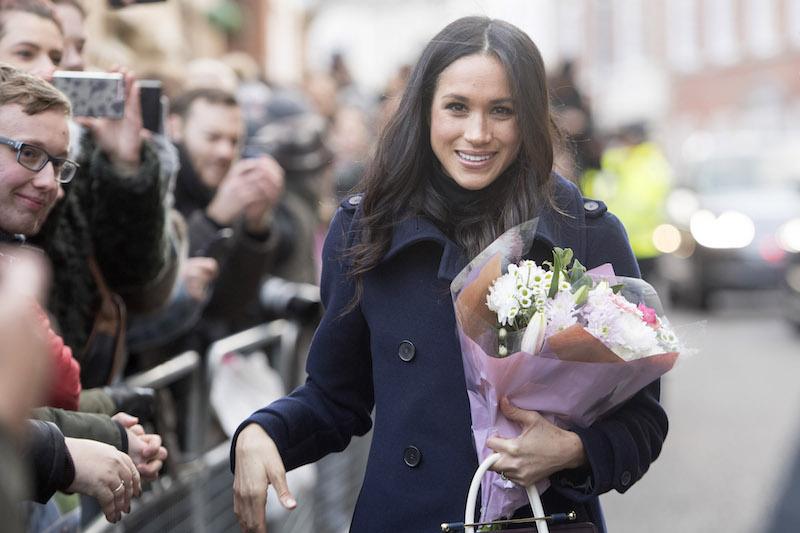 There's been much speculation about who will land on the guest list. But most of it has focused on the guests whom Prince Harry has to invite. The British don't really know whom Meghan will invite. USA Today learned that British bookies, even as they take bets on the guest list, "don't really have a clue about who the 36-year-old American will invite."
Meghan will certainly invite her mom, Doria Ragland; dad Thomas; half-brother Thomas Jr.; and perhaps half-sister Samantha Grant. She's also expected to invite friends, including tennis star Serena Williams, stylist Jessica Mulroney, Suits star Patrick J. Adams, and Made in Chelsea alum Millie Mackintosh. One person who probably won't get an invitation? Meghan's ex-husband, producer Trevor Engelson.
Next: Here's what many of the guests will have in common. 
4. The guest list will be full of hyphenated names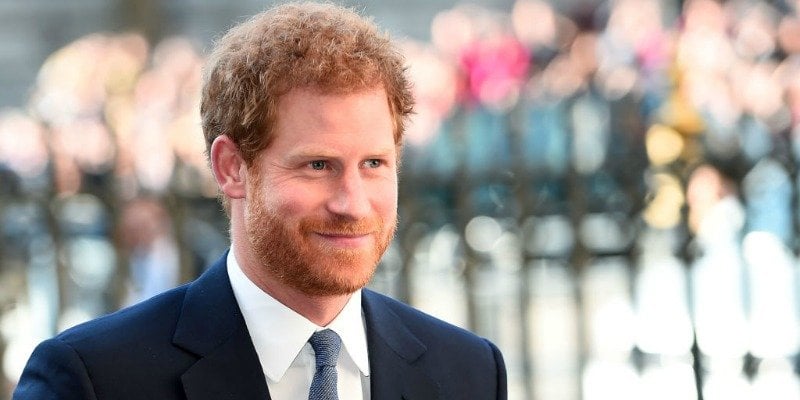 Wellborn Brits have famously complicated names — and that's what many of the guests at Meghan and Harry's wedding are likely to have in common. "Why do so many British aristocrats have double-barreled names?" Slate asked before Prince William's wedding to Kate Middleton. The answer? Those hyphenated last names show off their lineage.
Slate explains, "Hyphenation is currently associated with the gender equality movement, but it's been going on for hundreds of years in upper-crust circles, mostly to preserve storied or illustrious names that might otherwise be lost through marriage." And in case you were wondering: In a hyphenated last name, the more illustrious surname goes second.
Next: You might not know this fact about names and English royalty. 
5. English royals didn't have last names until recently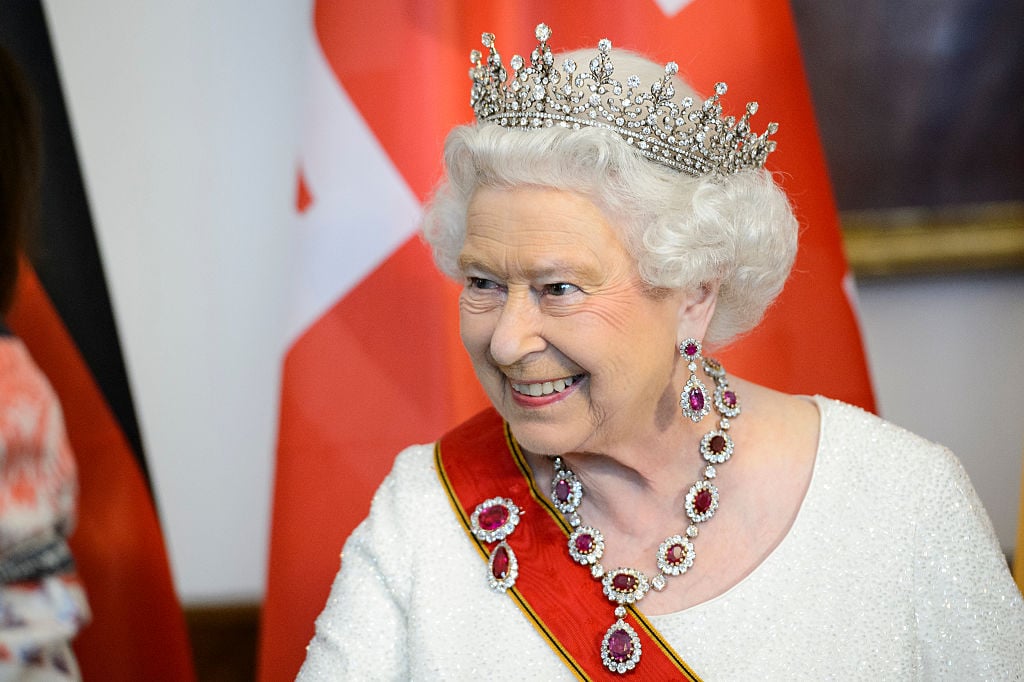 Hyphenated last names have become common among wellborn Brits. But as Slate points out, "Historically, English royals did not have last names — they were known by their 'houses,' or dynasties, like Tudor, York, or Lancaster." But that changed in 1917, when George V adopted the surname "Windsor." George V's descendants also used the surname Windsor until 1960.
In 1960, Queen Elizabeth opted to honor her husband — Philip Mountbatten, the Duke of Edinburgh — by introducing the new name Mountbatten-Windsor. That last name applies to Will and Kate — and Harry and Meghan, too.
Next: Prince Harry and Meghan Markle will get new titles. 
6. Both Meghan and Harry will get new titles after the wedding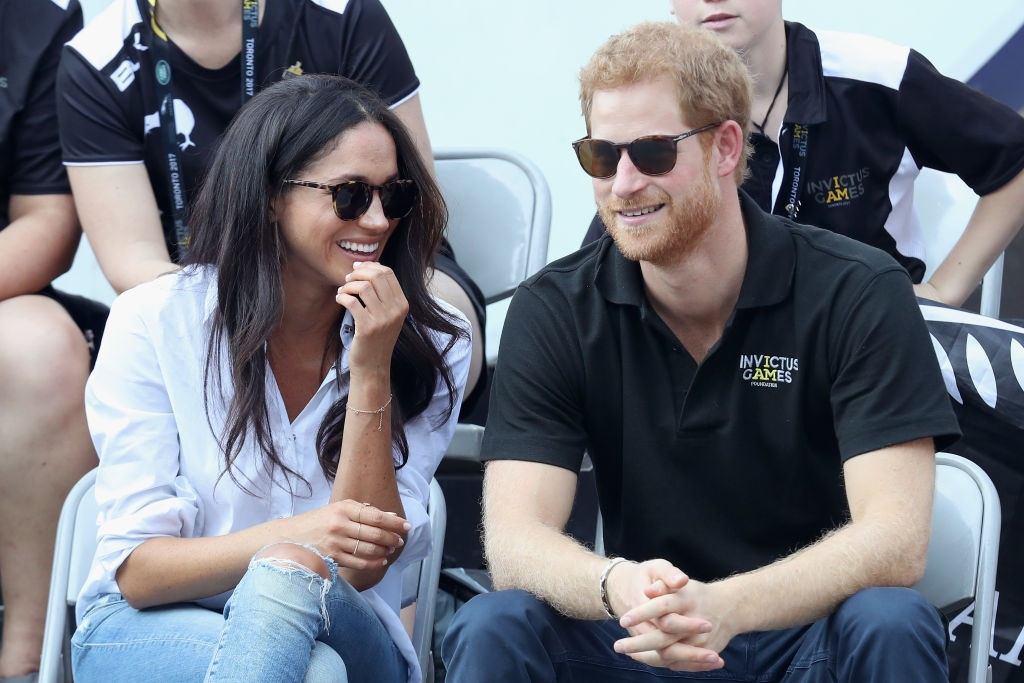 Another interesting note on the names you'd hear if you attended the royal wedding? Both Meghan and Harry will get new titles when they get married. As The New Yorker explains, the queen will likely make Prince Harry a duke when he marries. The duke of what, however, remains a question. But the most likely option is the Duke of Sussex, in which case Meghan would become the Duchess of Sussex.
She'll also be referred to as "Her Royal Highness Princess Henry of Wales." But Town and Country notes that Meghan won't be called Princess Meghan — even though she'll technically be a princess. "According to the customs of British peerage, a woman takes the title of her husband, meaning Meghan would become HRH Princess Henry of Wales, but she's not a British 'blood; princess, so calling her Princess Meghan would be incorrect."
Next: Still waiting for your invitation?
7. Invitations have probably already gone out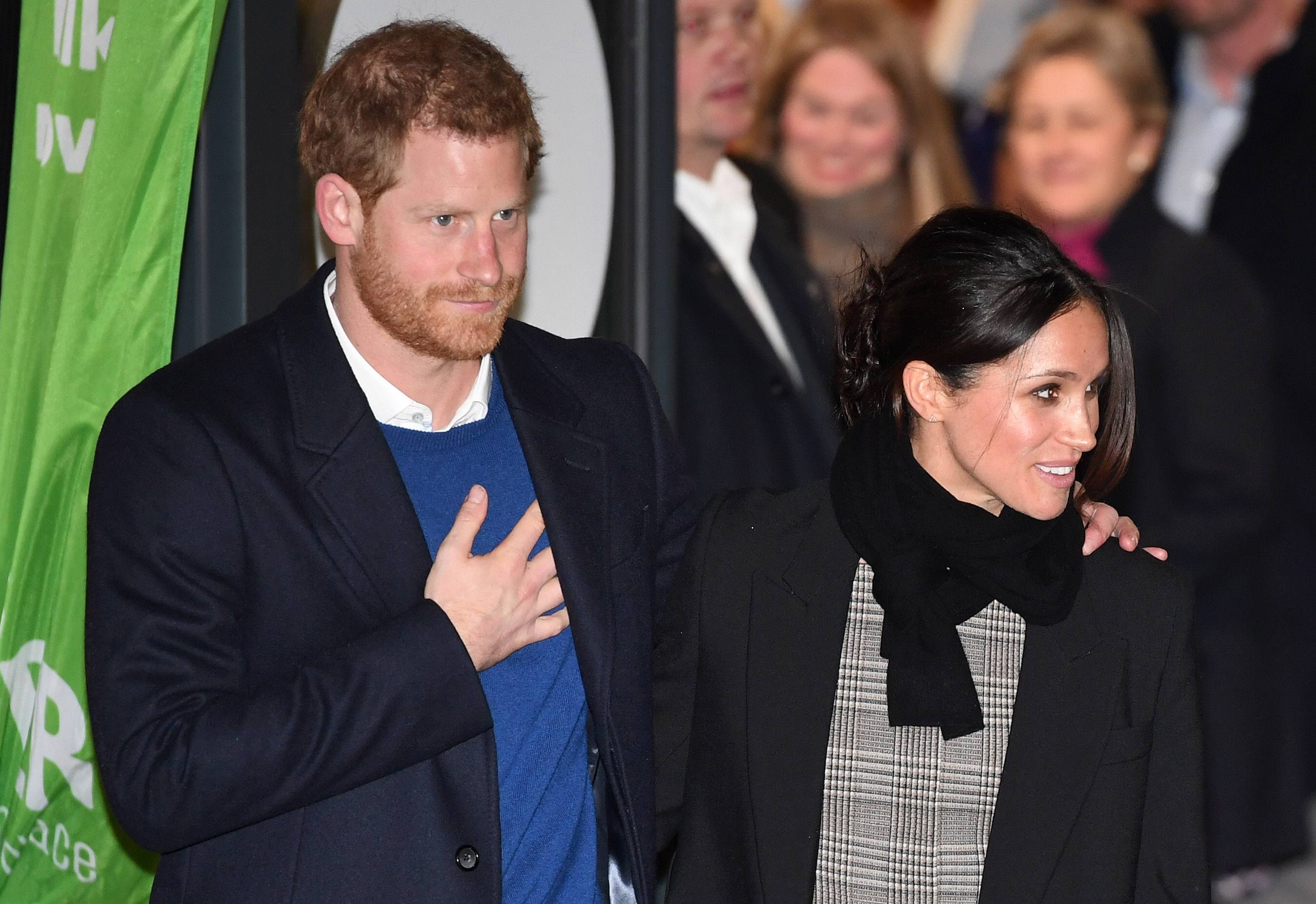 Still waiting or your invitation? As Elle reported in the middle of February, "The newly-engaged couple's invites should be delivered to guests any day now, if the Duke and Duchess' of Cambridge's mail out dates are anything to go by. In 2011, the pair's invites for their 29 April wedding were sent out in early February, with save-the-dates sent via fax in January."
The text of the invitations will include the full names of the bride and groom. (That would be Henry Charles Albert David and Rachel Meghan Markle.) Plus, the invites will include all the pertinent information on the date and location of the wedding.
Next: Americans aren't the only ones speculating about the wedding.
8. The British are betting on nearly every aspect of the wedding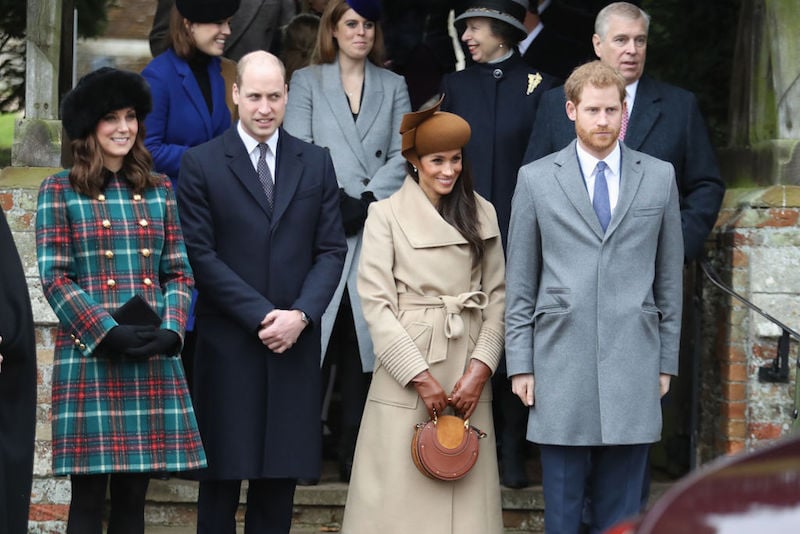 Newsweek reports that in addition to betting on the guest list, Brits are placing bets on "nearly every other facet of the ceremony as well." Betters put the odds of William serving as Harry's best man at 1 to 10, or about 90%. They put the odds of stylist Jessica Mulroney serving as a bridesmaid at 1 to 3, or 75%.
They have also speculated about some other details of the wedding, plus the festivities that will precede it. Brits think the bride is most likely to wear a dress designed by Roland Mouret. And they think Harry's bachelor party will likely take place in Chelsea.
Next: People are also betting on how soon this could happen after the wedding. 
9. Brits are also speculating about whether this could happen soon after the wedding
One more thing that the Brits are betting on? Whether Meghan and Harry could announce a pregnancy after the wedding. The couple hasn't been engaged for long. And we think they have plenty to be excited about with their wedding on the horizon.
As an Oddschecker post explains, "St. James's Palace announced that Kate was pregnant with [her] first child, Prince George, in December 2012, 20 months after the wedding, which could mean bookmakers are jumping the gun slightly in expecting a similar announcement for Harry and Meghan by 2019."
Read more: These Last Names May Reveal That You Have Royal Blood
Check out The Cheat Sheet on Facebook!