Healthy Fast Food: The Best Meals at 15 Popular Restaurants
It's hard to find healthy choices on the go. Sometimes, a fast-food stop is inevitable. To help you out, we highlighted the healthiest choices at the most popular fast-food restaurants. These meals are lower in fat and calories and provide more nutrients, like protein. One unlikely McDonald's combo is only 430 calories (on page 10).
1. Burger King: the Whopper Jr.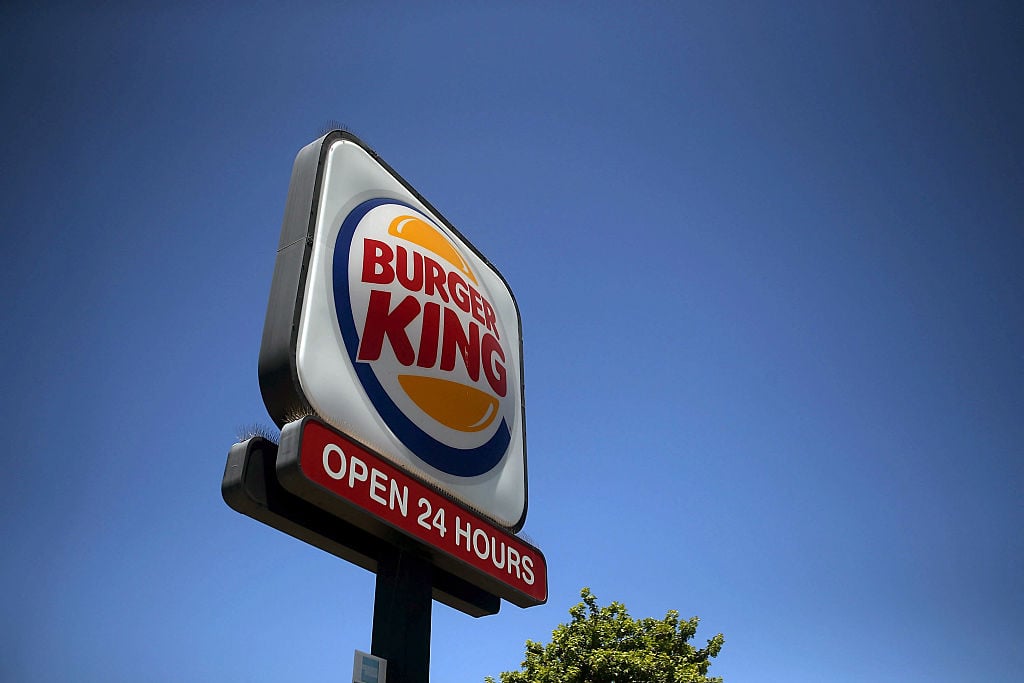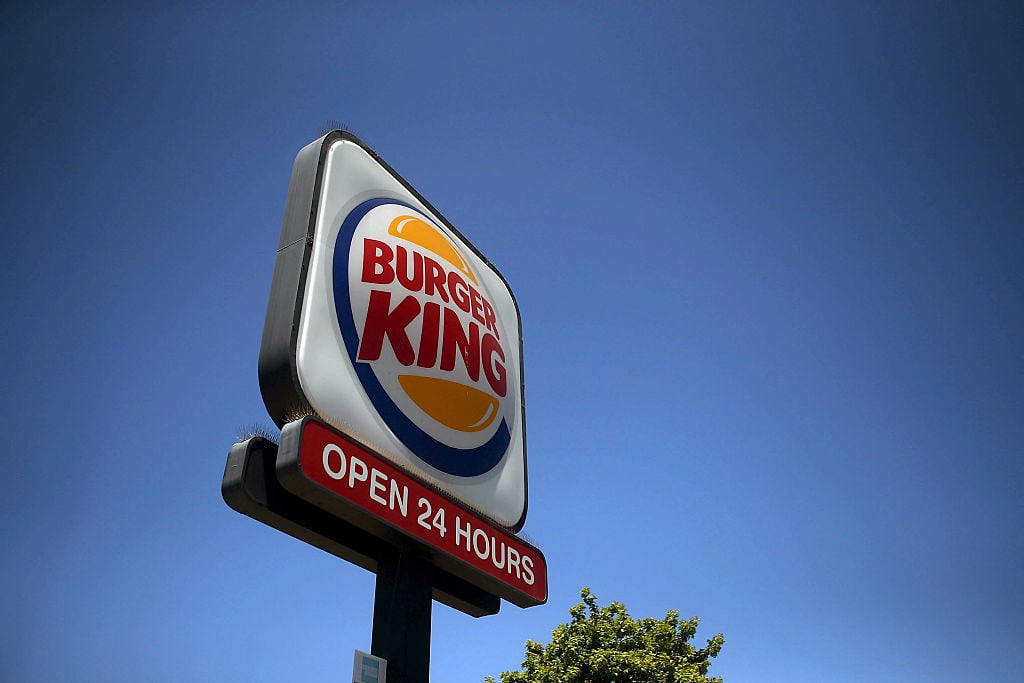 Calories: 310 calories
Protein: 13 grams
Avoid Burger King 's Double Whopper with Cheese, which has 930-calories. However, the Whopper Jr. — topped with mayo, ketchup, tomatoes, onions, lettuce, and pickles — has 310 calories, 18 grams of fat, and 13 grams of protein. It has only 390 milligrams of sodium, a relatively small amount for a fast-food burger. Skip the mayo, and you'll reduce the calories and fat even more.
Pair it with a Garden Side Salad, which has 60 calories before you add a dressing like the Lite Balsamic Vinaigrette.
Next: A beloved burrito joint
2. Chipotle: the Burrito Bowl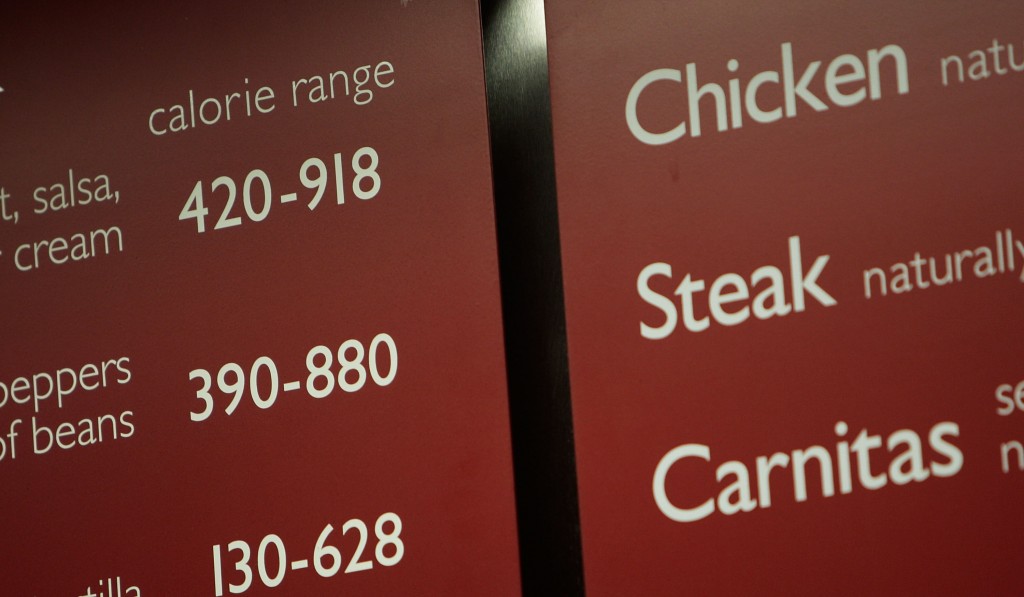 Calories: 405 calories
Protein: 43 grams
Chipotle diners love massive burritos, but the burrito bowl is just as delicious. Skipping the tortilla saves you 300 calories. Instead, build a 405-calorie Burrito Bowl with chicken, black beans, fajita veggies, roasted chili-corn salsa, and lettuce. This combo delivers 43 grams of protein, 17.5 grams of dietary fiber, and roughly half of your vitamin A and C for the day.
Next: Here's the beef — for fewer calories.
3. Wendy's: the Jr. Cheeseburger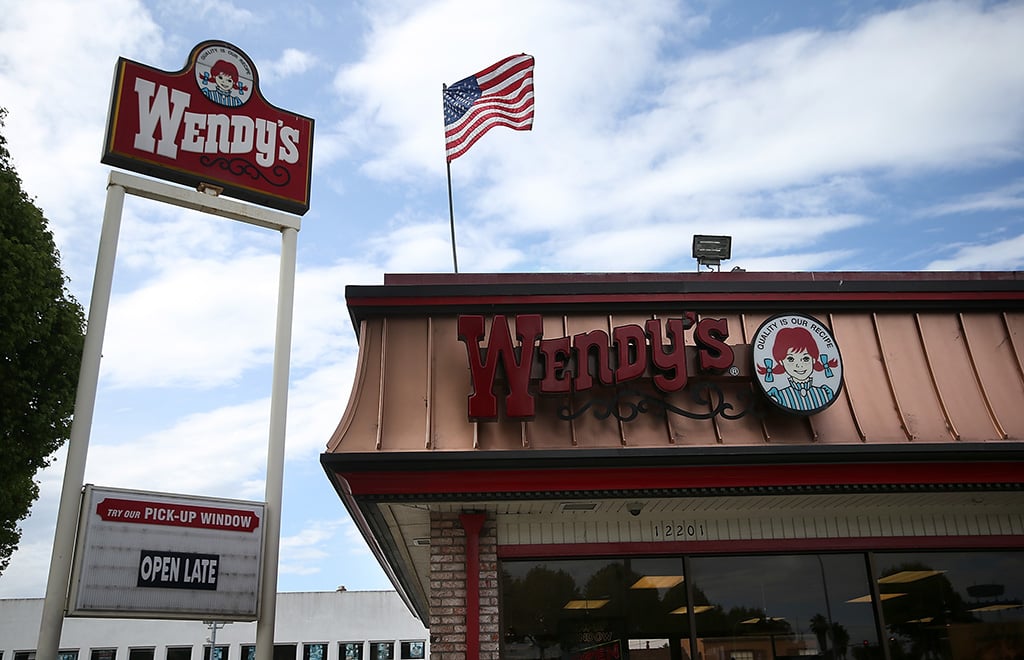 Calories: 280 calories
Protein: 16 grams
At over 1,000 calories, the Dave's Triple burger isn't a smart choice at Wendy's. Instead, try the Jr. Cheeseburger, which has 16 grams of protein and 820 milligrams of sodium. Pair it with a Caesar Side Salad for a 530-calorie meal with 140% of your vitamin A and 3 grams of fiber.
You can also make a meal out of Wendy's sides menu. Order a small Rich & Meaty Chili, which has 170 calories and 15 grams of protein. A Sour Cream and Chive Baked Potato has 310 calories, 7 grams of fiber, little sodium, and 1,610 milligrams of potassium, which helps keep your blood pressure in check.
Next: Can pizza really be healthy?
4. Domino's Pizza: the 12-inch veggie pizza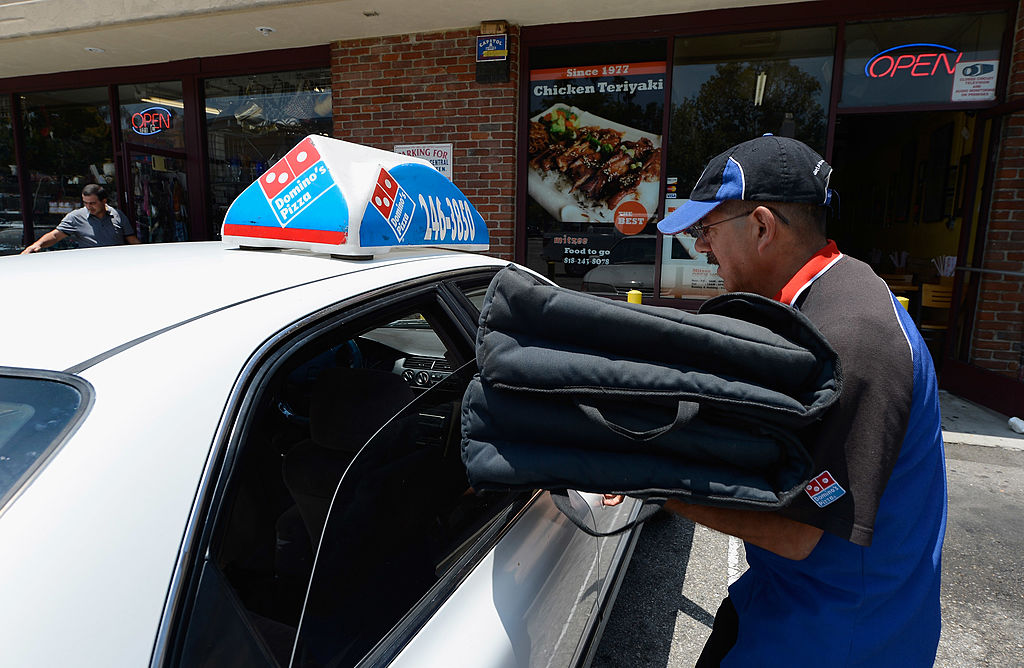 Calories: 280 calories
Protein: 11 grams
For pizza-lovers on a diet, Domino's helpfully highlights a selection of lighter options on its website. Two slices of a thin-crust, 12-inch veggie pizza with spinach, mushrooms, tomatoes, olives, and light cheese have 280 calories, 5 grams of saturated fat, and 610 milligrams of sodium.
Next: You don't have to order a salad here.
5. Panera Bread: the Steak and Arugula Sandwich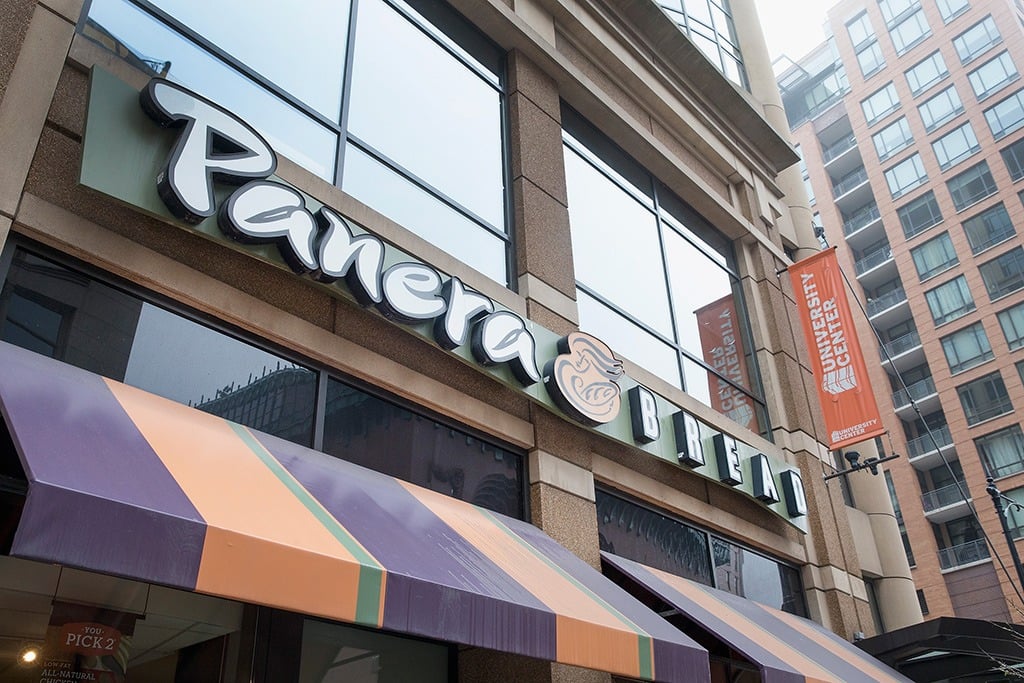 Calories: 500 calories
Protein: 24 grams
Many of Panera's sandwiches — like the Chicken Panini and Italian Hoagie — contain more than 2,000 milligrams of sodium and 700 calories per serving. For a lighter lunch choice, order the Steak and Arugula on Sourdough, which has 500 calories, 24 grams of protein, and 19 grams of fat. For an option with lower fat, try the 460-calorie Mediterranean Veggie Sandwich (it has 12 grams of fat).
Next: "Eat more chicken" and still be healthy.
6. Chick-fil-A: the Grilled Chicken Cool Wrap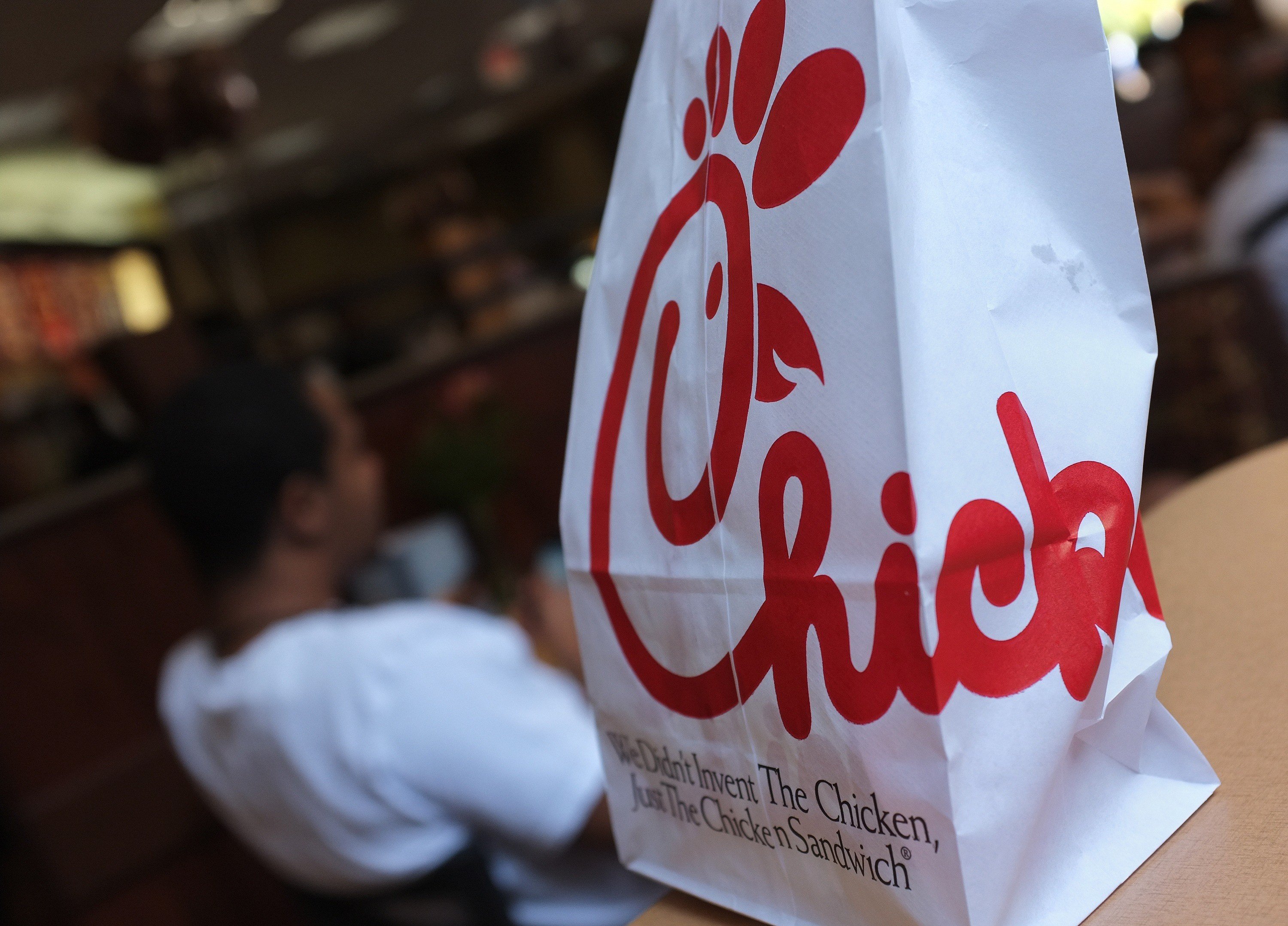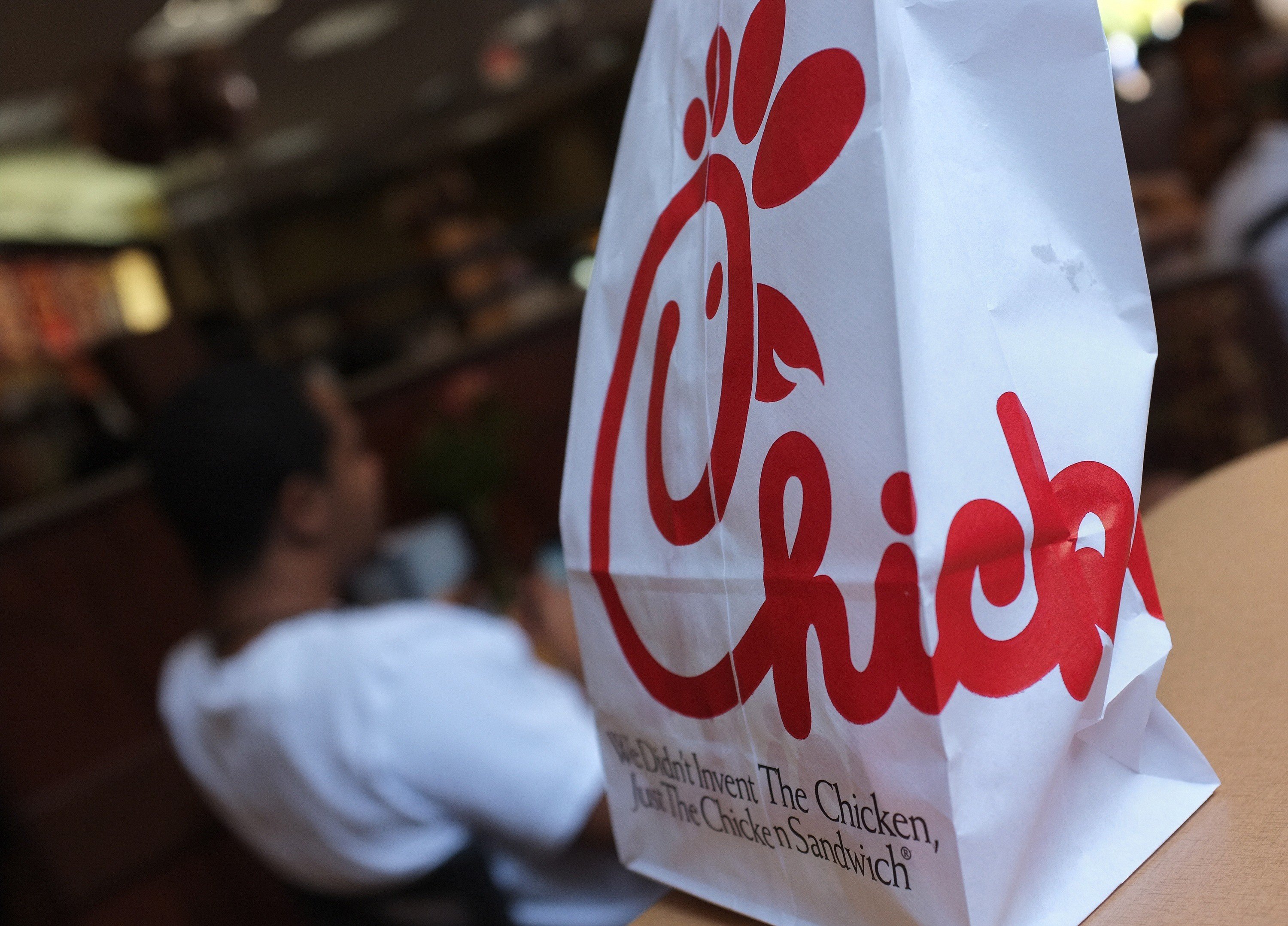 Calories: 350 calories
Protein: 37 grams
To eat healthier at Chick-fil-A, you need to steer clear of the signature fried chicken sandwiches. Instead, try the Grilled Chicken Cool Wrap, which is low-calorie, high-protein, and has 60% of your daily value of vitamin A and 35% of your daily value of vitamin C and calcium.
Next: You can resist the donuts and still eat healthy here.
7. Dunkin' Donuts: the Veggie Egg White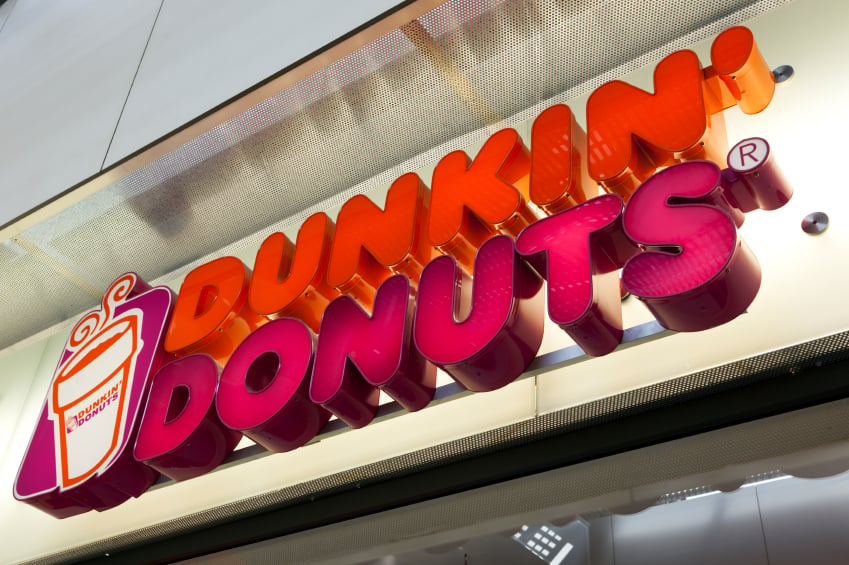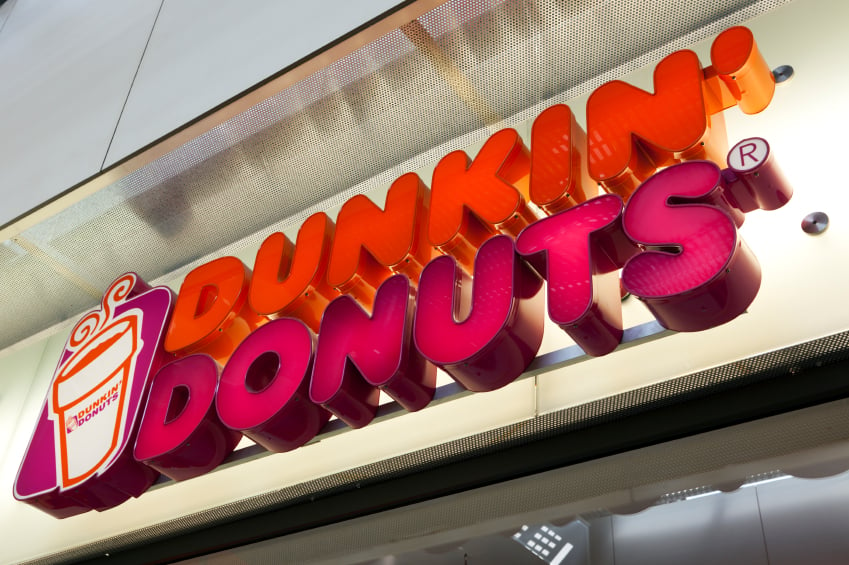 Calories: 320 calories
Protein: 17 grams
Dunkin' Donuts beloved baked goods have 400 calories or more. So the chain has a DDSmart menu for customers looking for healthier choices. The Veggie Egg White Flatbread has 13 grams of fat (20% of your daily value), 17 grams of protein, 4 grams of dietary fiber, and 25% of your daily calcium. If you must have a doughnut, go small. A single glazed Munchkin has 70 calories and 4 grams of fat.
Next: How to "eat fresh"
8. Subway: the 6-inch Veggie Delite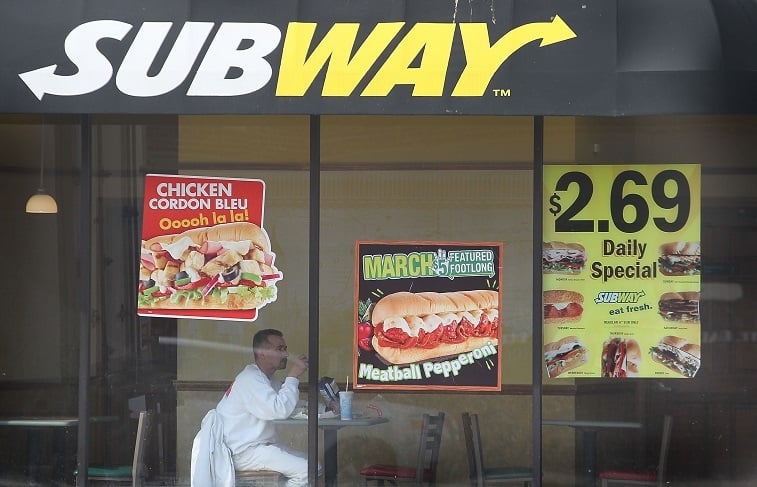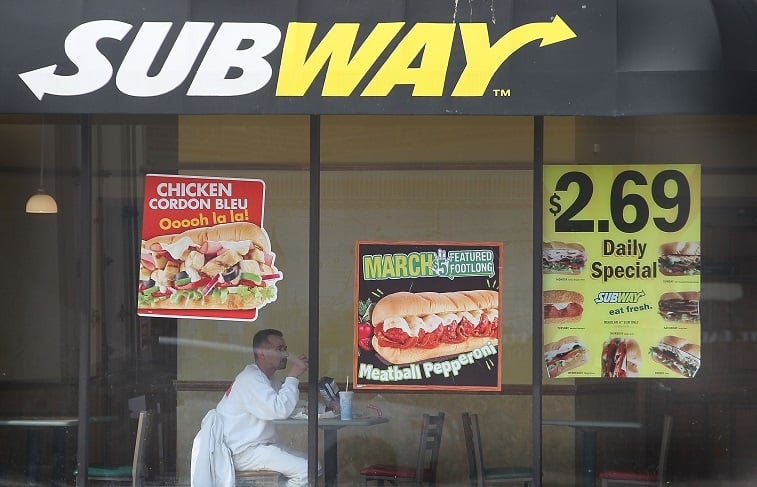 Calories: 230 calories
Protein: 9 grams
Road-trippers turn to Subway for a healthier meal. But not everything on the sandwich chain's menu is healthy. The healthier 6-inch Veggie Delite sub (with lettuce, tomatoes, peppers, cucumbers, and mustard on wheat bread) has 5 grams of fiber and is fairly low in fat and sodium. Add spinach, and you'll get 20% of your daily vitamin A, too.
If you want a more substantial meal, the Sweet Onion Chicken Teriyaki on wheat has 370 calories, 4 grams of fat, 25 grams of protein, and 5 grams of fiber.
Next: If you head to the "Hut," eat this healthier menu item.
9. Pizza Hut: the "Fit 'n Delicious" 12-Inch Pizza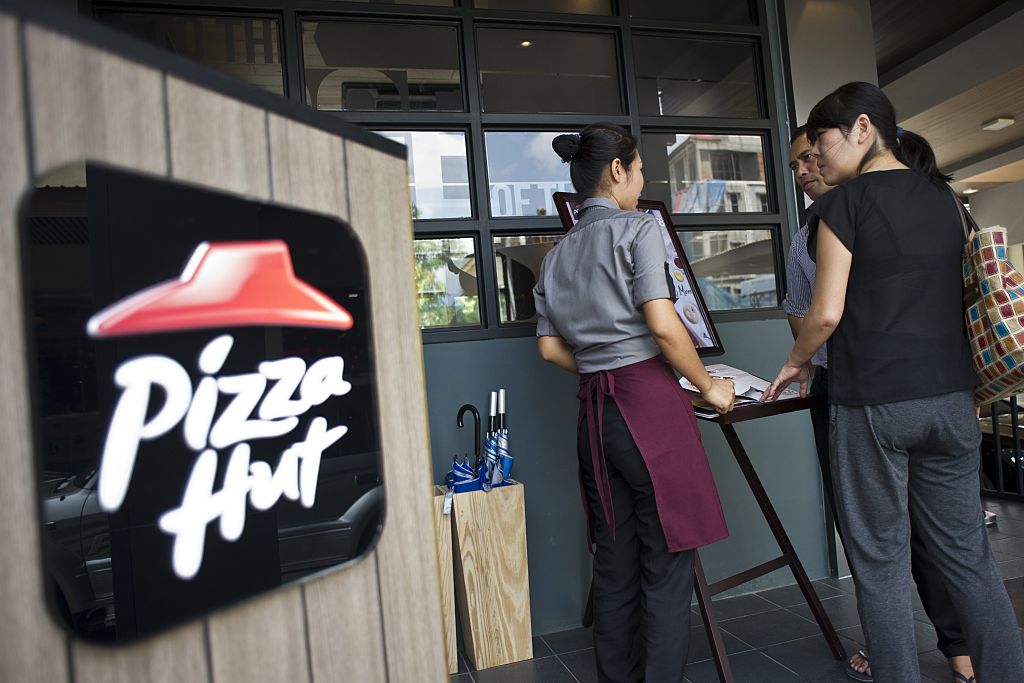 Calories: 150 calories (per slice)
Protein: 6 grams
The rules for healthy ordering at Pizza Hut: Choose a thin-crust, smaller pie, and skip the meat. One of the chain's "Fit 'n Delicious" 12-inch pizzas, like the Green Pepper, Red Onion, and Diced Red Tomato, has 150 calories, 4 grams of fat, and 6 grams of protein per slice. It's also one of the lowest-sodium choices on the Pizza Hut menu, with 400 milligrams per slice.
Next: The most popular fast-food restaurant in American has a combo meal for only 430 calories.
10. McDonald's: the Happy Meal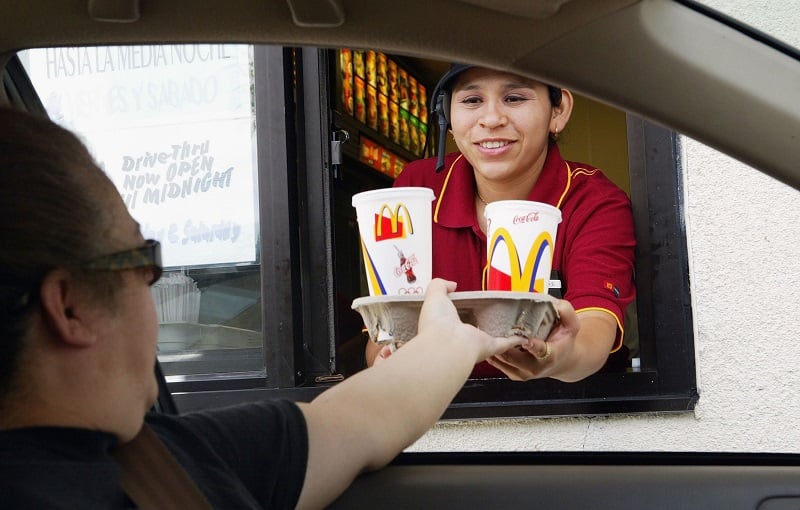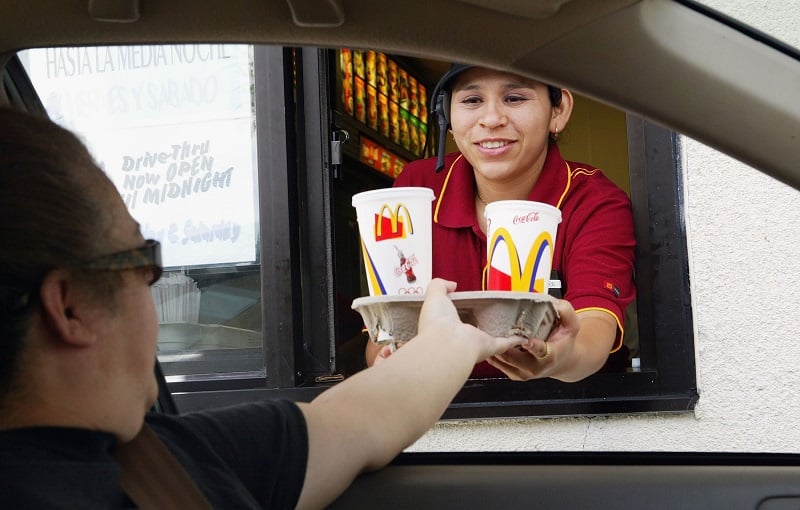 Calories: 430 calories
Protein: 20 grams
Get in touch with your inner child, and order a Happy Meal with a six-piece Chicken McNuggets, fries, low-fat milk, and mandarin orange slices. The whole meal is 430 calories and has 20 grams of protein, as well as lots of vitamin C and calcium.
For an adult meal, McDonald's basic cheeseburger has 300 calories, 15 grams of protein, and 5 grams of fat. Pair it with a low-calorie side salad to get extra veggies. Or, order the Southwest Grilled Chicken Salad, which has 350 calories, 37 grams of protein, and 12 grams of fat (before dressing), as well as plenty of vitamins A and C.
11. Taco Bell: the Fresco Burrito Supreme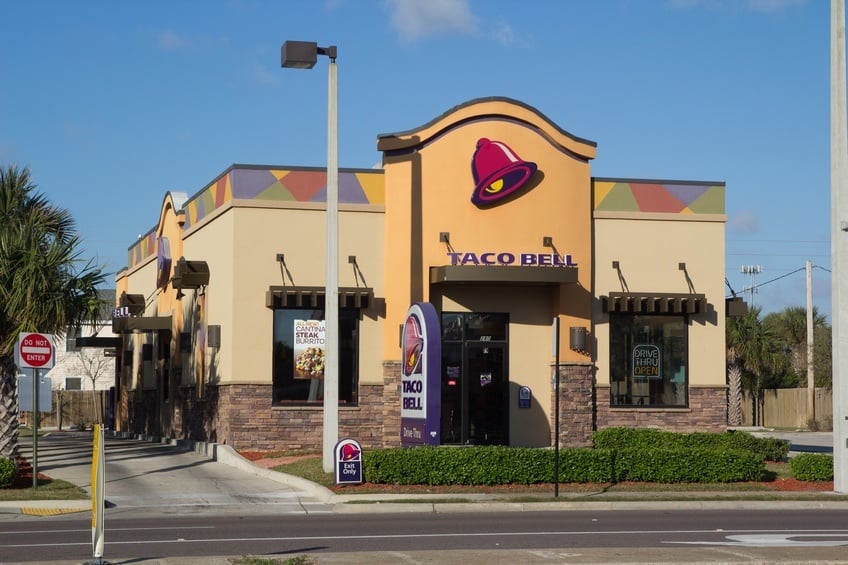 Calories: 340 calories
Protein: 18 grams
Many of the chain's tacos and burritos have less than 400 calories apiece. But if you eat a half-dozen Cool Ranch Doritos Locos Tacos, you've consumed more than 1,000 calories. The Fresco Burrito Supreme with chicken has 340 calories and just 8 grams of fat, along with 6 grams of fiber and 20% of your daily iron. 
12. Sonic Drive-In: the Jr. Burger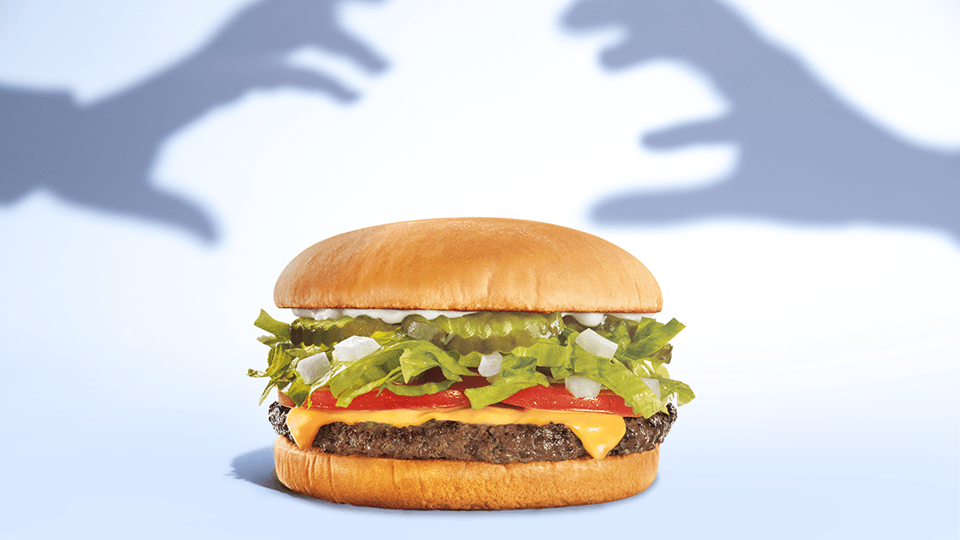 Calories: 330 calories
Protein: 15 grams
With a menu heavy on hot dogs, shakes, and burgers, Sonic Drive-In isn't pretending to be healthy. The chain's Grilled Chicken Wrap packs 1,720 milligrams of sodium into a 430-calorie wrap.
The Jr. Burger, on the other hand, has 330 calories and a relatively modest (by fast food standards) 480 milligrams of sodium. The sandwich also delivers 15% of your suggested intake for iron. But be warned: It also has 17 grams of fat.
13. Starbucks: the Reduced-Fat Turkey Bacon and Cage-Free Egg White Breakfast Sandwich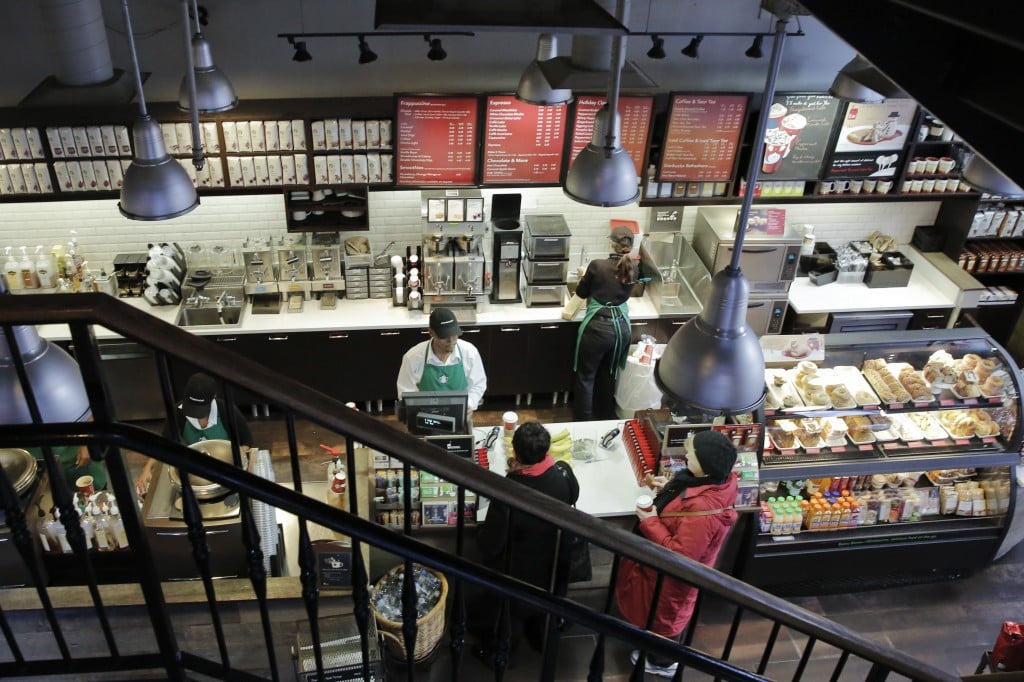 Calories: 220 calories
Protein: 16 grams
To eat healthy at Starbucks, resist the pastries and sugary drinks in favor of a regular coffee or latte. Pairing your coffee with a Reduced-Fat Turkey Bacon and Cage-Free Egg White Breakfast Sandwich. It has only 220 calories and 6 grams of fat, plus 16 grams of protein. With 560 milligrams of sodium, it's less salty than other choices.
If you're lunching at Starbucks, order the Hearty Veggie and Brown Rice Salad Bowl. A mix of butternut squash, beets, kale, cabbage, broccoli, peas, tomatoes, and rice served with tahini dressing, it has 430 calories, 8 grams of fiber, 10 grams of protein, and over 100% of your daily vitamins A and C.
14. Carl's Jr./Hardee's: the Charbroiled BBQ Chicken Sandwich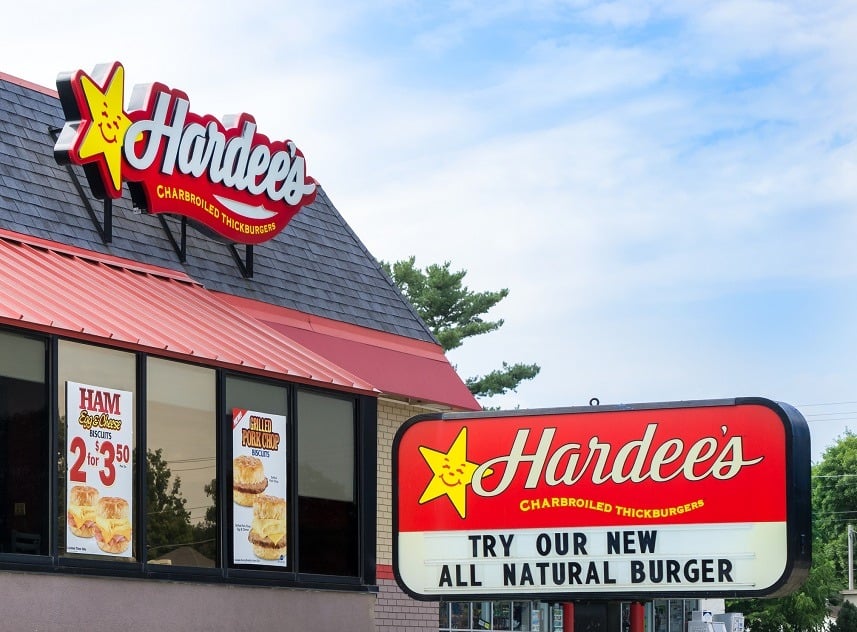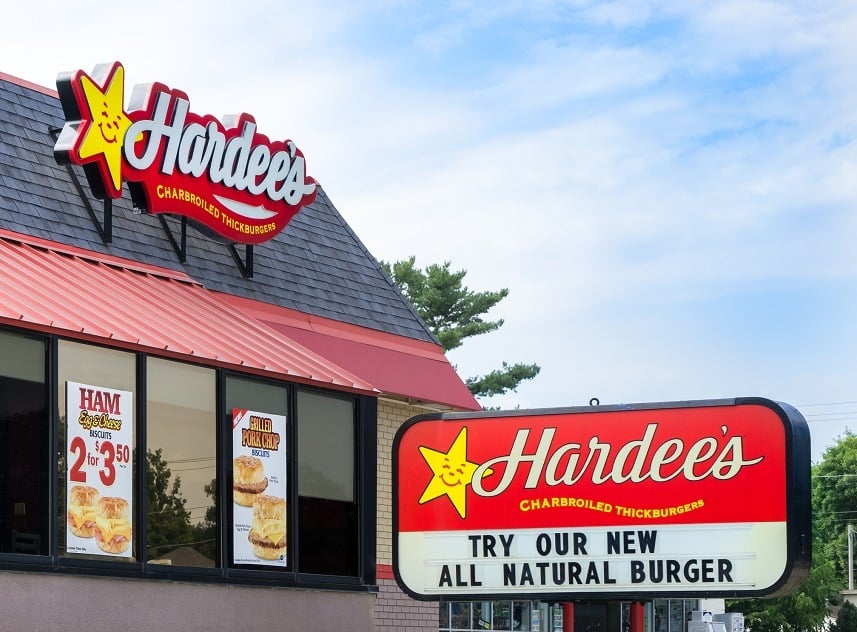 Calories: 390 calories
Protein: 26 grams
Carl's Jr. and Hardee's are known for over-the-top offerings, such as the 1,230-calorie, half-pound Guacamole Bacon Thickburger. But the surprisingly slim Charbroiled BBQ Chicken Sandwich has just 390 calories and is low in saturated fat. (It does have 990 milligrams of sodium, a little less than half of the FDA's suggested daily limit of 2,300 milligrams for adults.)
15. KFC: the Grilled, Bone-In Chicken Breast plus Sweet Corn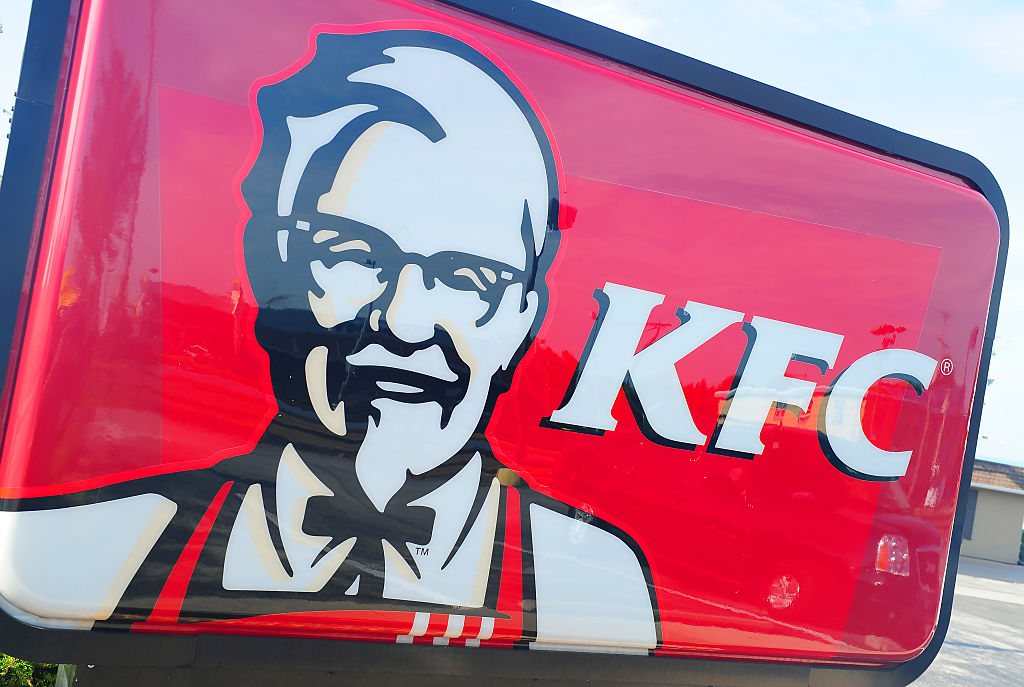 Calories: 180 calories
Protein: 31 grams
To eat healthier at KFC, steer clear of the buckets and bowls, and instead build your meal from scratch. A grilled, bone-in chicken breast has 180 calories and 31 grams of protein, compared to 390 calories for an extra crispy chicken breast.
Add a 100-calorie side of sweet corn to your meal, which has 2 grams of dietary fiber, or 8% of your recommended daily intake, and no salt. Corn also has lutein and zeaxanthin, phytochemicals that are good for healthy vision, according to Eating Well.
Additional reporting by Catherine Northington.