4 Healthy Trail Mix Recipes That You Can Eat On the Go
Next time you're tempted to reach for the Planters trail mix at your neighborhood grocery store, grab some ingredients and make your own instead by following one of these four recipes. The possibilities for the snack are endless, and you can customize your healthy trail mix to perfectly satisfy your cravings.
1. Mountain Trail Mix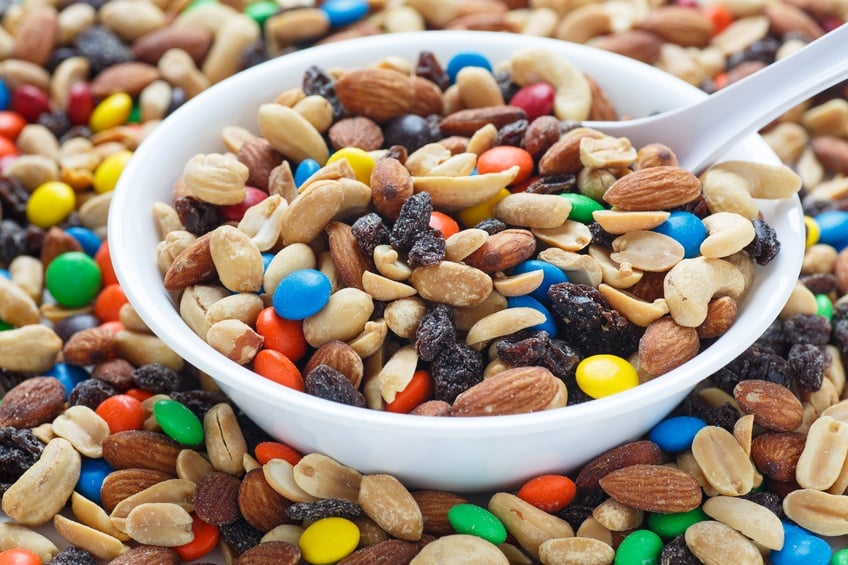 Perhaps the most classic trail mix recipe you can make is this mountain trail mix from Allrecipes. When people think trail mix, they often think almonds, M&M's, raisins, and more nuts — this snack formula contains all of those necessary elements. Plus, it's ready in just minutes.
Ingredients:
½ cup cashews
¼ cup peanuts
¼ cup almonds (optional)
½ cup raisins
1 (1.69-ounce) package candy-coated milk chocolate pieces
Directions: Mix the cashews, peanuts, almonds, raisins, and chocolate in a bowl. Store in an airtight container.
2. Healthy Sweet and Salty Trail Mix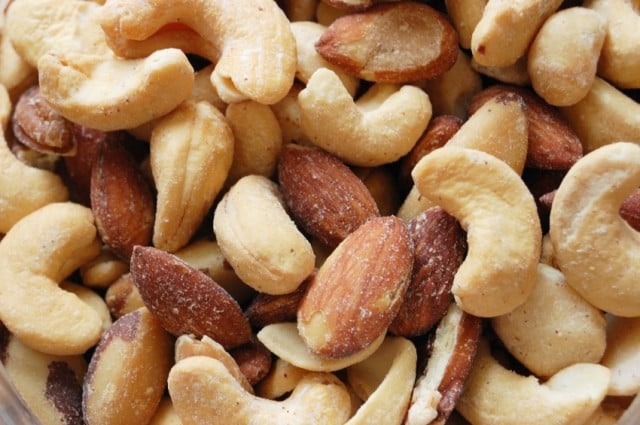 Here's a recipe from NeighborFood that is a healthier spin on the traditional mix. Requiring only a handful of ingredients, there's no reason not to whip up your own mix at home when it will stay fresh for several weeks; you can simply keep supplementing your stash. This recipe doesn't enlist M&M's for your sweet kick, but it does involve chocolate chips and even brings banana chips into the mix.
Ingredients:
1 cup raw almonds
1 cup cashews, salted or unsalted
1 cup banana chips
1 cup oyster crackers
¾ cup dried cranberries
¼ to ⅓ cup dark chocolate chips
Directions: Stir together all ingredients in a large bowl until everything is evenly distributed. Store in an airtight container — the mix will stay fresh for several weeks.
3. Crunch-Crunch-Crunch Mix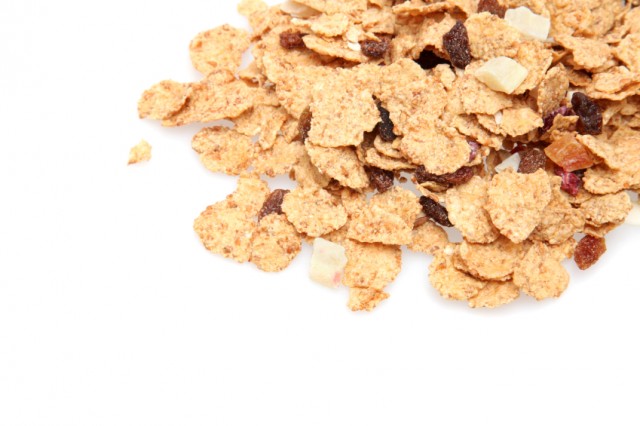 For a snack that's nice and crunchy, make crunch-crunch-crunch mix from Cooking Light. This mix doesn't involve any chocolate, but it does have dried cherries to keep it sweet. With Rice Chex, Kashi cereal, and pistachios, this snack will sustain you all afternoon.
Ingredients:
½ cup dried cherries
2 cups whole-grain Rice Chex
½ cup roasted unsalted pistachios
3 cups Kashi Go Lean Crunch Cereal
Directions: Combine all ingredients.
4. Pumpkin Seed Dried Cherry Trail Mix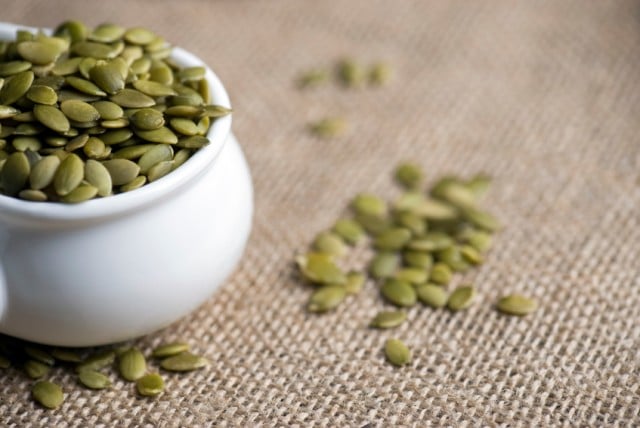 Here's another riff on trail mix that won't break the bank or scale. This recipe from the Food Network is a sophisticated way to get your salty snack fix and still feel good about what you're eating. Combining pumpkin seeds, sunflower seeds, almonds, cranberries, and maple syrup, you'll be getting plenty of fiber and feeling nice and full.
Ingredients:
2 cups baby pumpkin seeds (pepitas)
1 cup slivered almonds
¾ cup raw sunflower seeds
6 tablespoons pure Grade B maple syrup
Coarse salt
1 cup dried cherries or cranberries
Directions: Preheat oven to 300 degrees Fahrenheit. Line 2 baking sheets with parchment paper or silicone baking mats.
Toss the pumpkin seeds, almonds, sunflower seeds, and syrup in a large bowl until everything is evenly coated. Spread the nuts and seeds out in an even, single layer on the lined baking sheets. Season with salt to taste. Bake the nuts until golden, stirring several times with spatula or wooden spoon about 20 minutes. Cool the nuts completely on the pan. Add the cherries and toss to combine. Store cooled trail mix in an airtight container at room temperature.