Healthy Lettuce Wrap Recipes to Make for Lunch or Dinner
Lettuce wraps are a popular lunch or dinner option for health-conscious foodies who love their sandwiches and tacos, but don't necessarily want to send themselves into a carb coma. Because no matter how healthy your sandwich fillings are, the vessel that carries said fillings is often carb-based, and its calories can counteract healthy eating efforts. Lettuce wraps let you concentrate on the meaty portion of your sandwich, and are great for those who are looking for their meals to pack a protein punch. Try out these seven recipes that show you how the lettuce wrap is done.
1. PF Chang's Chicken Lettuce Wraps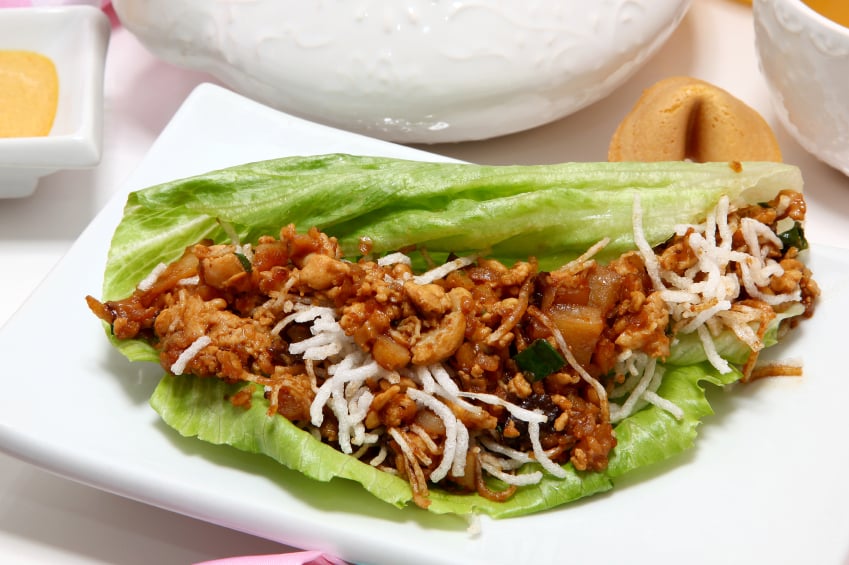 Our first recipe on the list highlights the fact that home chefs are not the only ones mastering lettuce wraps in their kitchens — restaurant chefs are, too. If you've ever been to the popular Chinese restaurant, PF Chang's, there's a good chance you have tried their famous lettuce chicken wraps that pack perfectly dressed, tangy chicken into sturdy lettuce cups. This recipe from Damn Delicious is a copycat version of the favorite restaurant option, and it shows you how to enjoy Chinese food guilt-free.
Ingredients:
1 tablespoon olive oil
1 pound ground chicken
2 cloves garlic, minced
1 onion, diced
¼ cup hoisin sauce
2 tablespoons soy sauce
1 tablespoon rice wine vinegar
1 tablespoons freshly grated ginger
1 teaspoon Sriracha, or more, to taste
1 can whole water chestnuts, drained and diced
2 green onions, thinly sliced
Kosher salt and freshly ground black pepper, to taste
1 head butter lettuce
Get recipe directions at Damn Delicious. 
2. Tuna Lettuce Wraps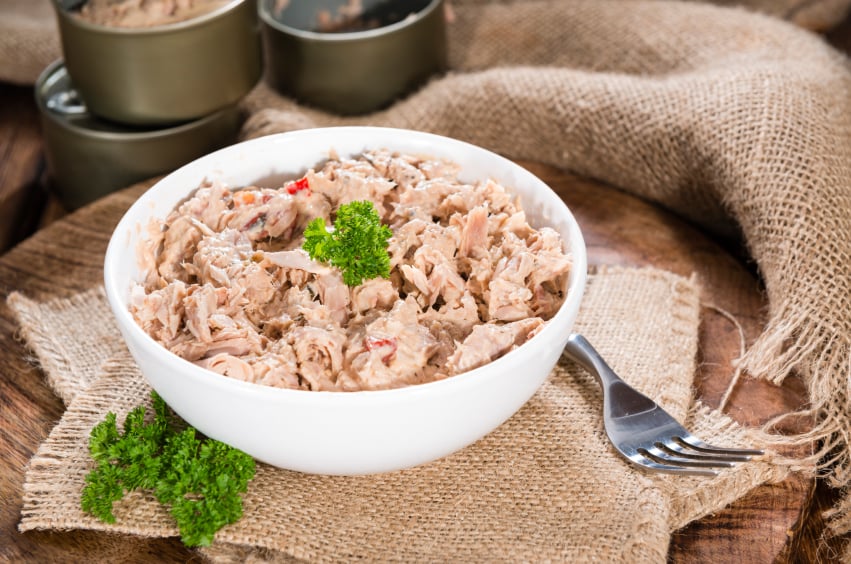 If tuna is your protein of choice, try these tuna lettuce wraps from Six Sisters' Stuff. They make eating fish easy and fun, as you can handle the wraps with your hands, and pack the them right into your lunch. These Tuna Lettuce Wraps pack a protein punch and are made with a nice crunch thanks to the addition of celery, tomatoes, and avocado.
Ingredients:
1 can of tuna, drained
1 tablespoon of sweet relish
1 tablespoon of Miracle Whip
1 teaspoon of Dijon mustard
½ teaspoon of lemon juice
½ Avocado diced
16 cherry tomatoes, diced
Dash of black pepper
Lettuce or lettuce leaves
3. Korean-Style Steak Lettuce Wraps
It's time for some red meat. Enter: Korean-style steak lettuce wraps from Eating Well. You can have your steak and eat healthy, too, and it's all thanks to a little help from Bibb lettuce. Try your hand at more Asian flavors and grill up your flank steak at home. You'll then combine your red meat with fresh veggies, basil, mint, and cilantro before dressing it in an Asian sauce and spooning it into lettuce cups.
Ingredients:
1 pound flank steak
¼ teaspoon salt
¼ teaspoon freshly ground pepper
1 cup diced peeled cucumber
6 cherry tomatoes, halved
¼

 cup thinly sliced shallot

1 tablespoon finely chopped fresh mint
1 tablespoon finely chopped fresh basil
1 tablespoon finely chopped fresh cilantro
1 tablespoon brown sugar
2 tablespoons reduced-sodium soy sauce
2 tablespoons lime juice
½ teaspoon crushed red pepper
1 head Bibb lettuce, leaves separated
Get recipe directions at Eating Well. 
4. Vegetarian Lettuce Wraps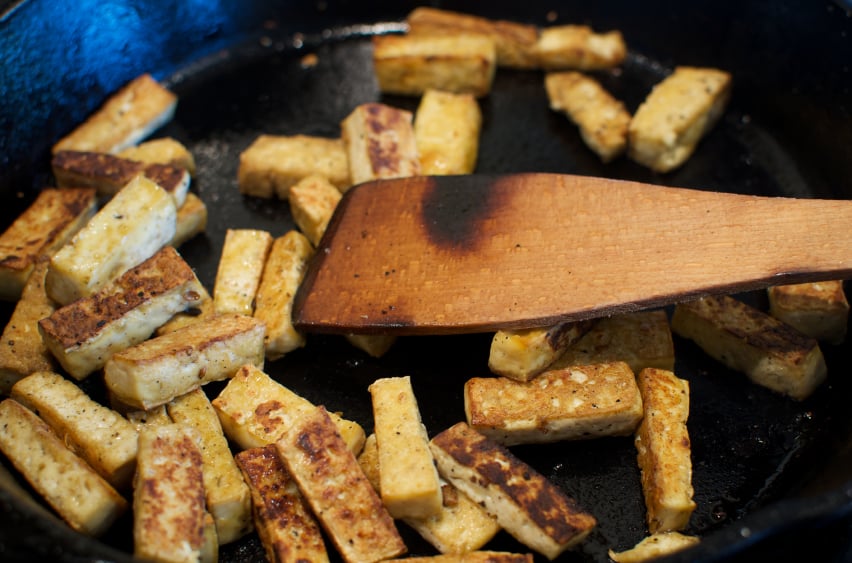 Should you be a vegetarian or have some meat-abstaining eaters on your hands, try this recipe for vegetarian lettuce wraps from The Pioneer Woman. Tofu is a tasty meat substitute that still packs a protein punch, and while some consumers are weary of its texture, when dressed in chili powder and soy sauce, it's irresistible to even the most mainstream of eaters. Pair your protein with corn and avocado and get ready to munch on crunchy lettuce wraps that are easy on your waistline and your wallet.
Ingredients:
2 teaspoons peanut or olive oil
1 package firm tofu
2 ears corn
¼ teaspoon chili powder
¼ cup soy sauce
Romaine lettuce hearts
2 whole avocados, sliced
1 teaspoon balsamic vinegar
Get recipe directions at The Pioneer Woman. 
5. Thai Turkey Lettuce Wraps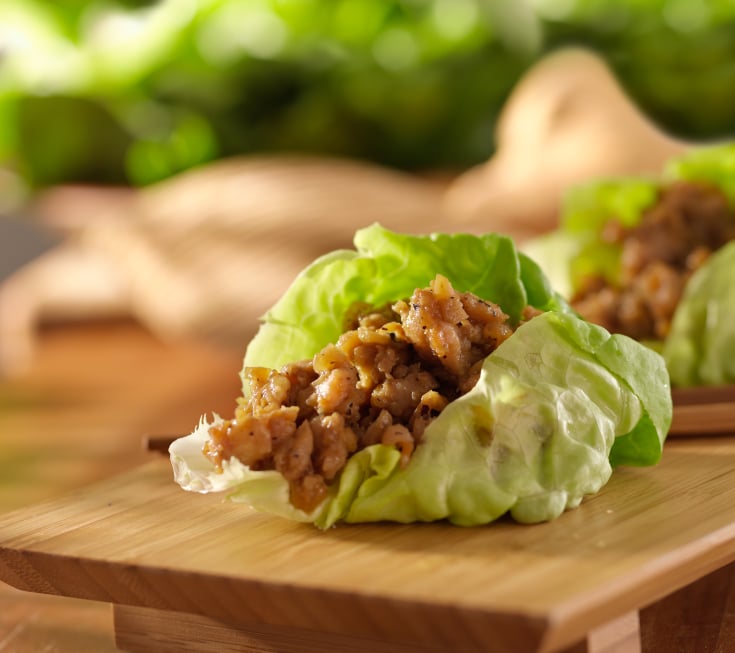 Let us try some Thai turkey lettuce wraps from Betty Crocker next. Ground turkey, green onions, cilantro, mint, fish sauce, and peanut butter combine to make up the filling of these satisfying wraps, and carrots and peanuts are added into the lettuce cups at the end to provide a fun crunch. These wraps can be on your dinner table in 10 minutes or less.
Ingredients:
1¼ pounds ground turkey
¼ cup chopped green onions
3 tablespoons chopped fresh cilantro
1 tablespoon chopped fresh mint
2 tablespoons fresh lime juice
2 tablespoons fish sauce
3 tablespoons creamy peanut butter
2 teaspoons garlic and red chile paste
1 teaspoon sugar
½ teaspoon crushed red pepper flakes
1 cup shredded carrots
⅓ cup chopped salted peanuts
12 medium Bibb lettuce leaves, rinsed, patted dry with paper towel
Get recipe directions at Betty Crocker. 
6. Buffalo Chicken Lettuce Wraps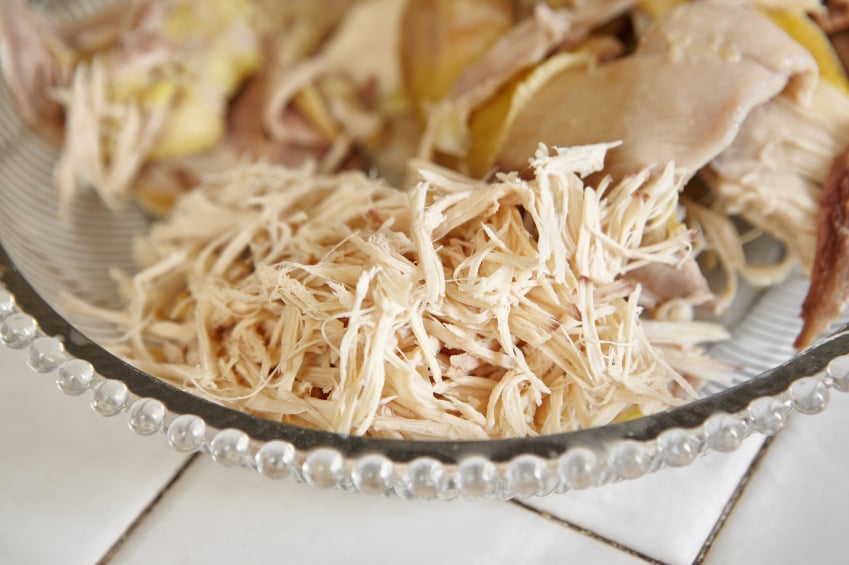 If you're interested in making your meat filling in the crockpot, this recipe for buffalo chicken lettuce wraps from Skinny Taste is for you. Simply make your buffalo chicken in the crockpot for four hours before loading the perfectly dressed poultry in your large lettuce leaves. This lunch or dinner proves that buffalo chicken can easily be made healthy, too.
Ingredients:
Chicken
24 ounces boneless skinless chicken breast
1 celery stalk
½ onion, diced
1 clove garlic
16 ounces fat-free low sodium chicken broth
½ cup hot cayenne pepper sauce
Wraps
6 large lettuce leaves, Bibb or Iceberg
1½ cups shredded carrots
2 large celery stalks, cut into 2 inch matchsticks
Get recipe directions at Skinny Taste. 
7. Asian Quinoa Lettuce Wraps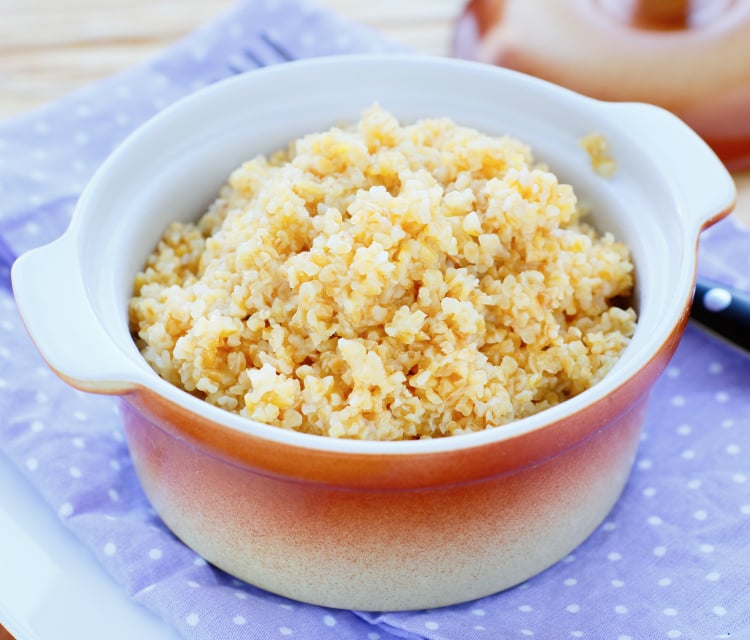 Though these Asian quinoa lettuce wraps from Cooking With a Wallflower are completely meat free, they still boast a hefty dose of protein from the superfood combination of quinoa, peppers, onions, and mushrooms. The wraps are the perfect light meal or appetizer, and the best part is you can eat them with your hands.
Ingredients:
1 tablespoon olive oil
½ cup diced red peppers
2 to 3 mushrooms, chopped
½ cup diced onions
⅛ cup hoisin sauce
½ teaspoon granulated sugar
1 tablespoon water
1 teaspoon Sriracha sauce
1 cup cooked quinoa
2 to 3 sprigs cilantro, chopped
Butter lettuce
Get recipe directions at Cooking With a Wallflower. 
 More from Culture Cheat Sheet: