Here Are All the Things That Went Wrong on Disneyland's Disastrous Opening Day in 1955
Disneyland may be regarded as a place of magic, whimsy, and family-friendly fun today, but such was not the case on the park's opening day in 1955. Read on to find out why Disneyland workers used to refer to the opening ceremony as "Black Sunday."
1. Much of America tuned into the live broadcast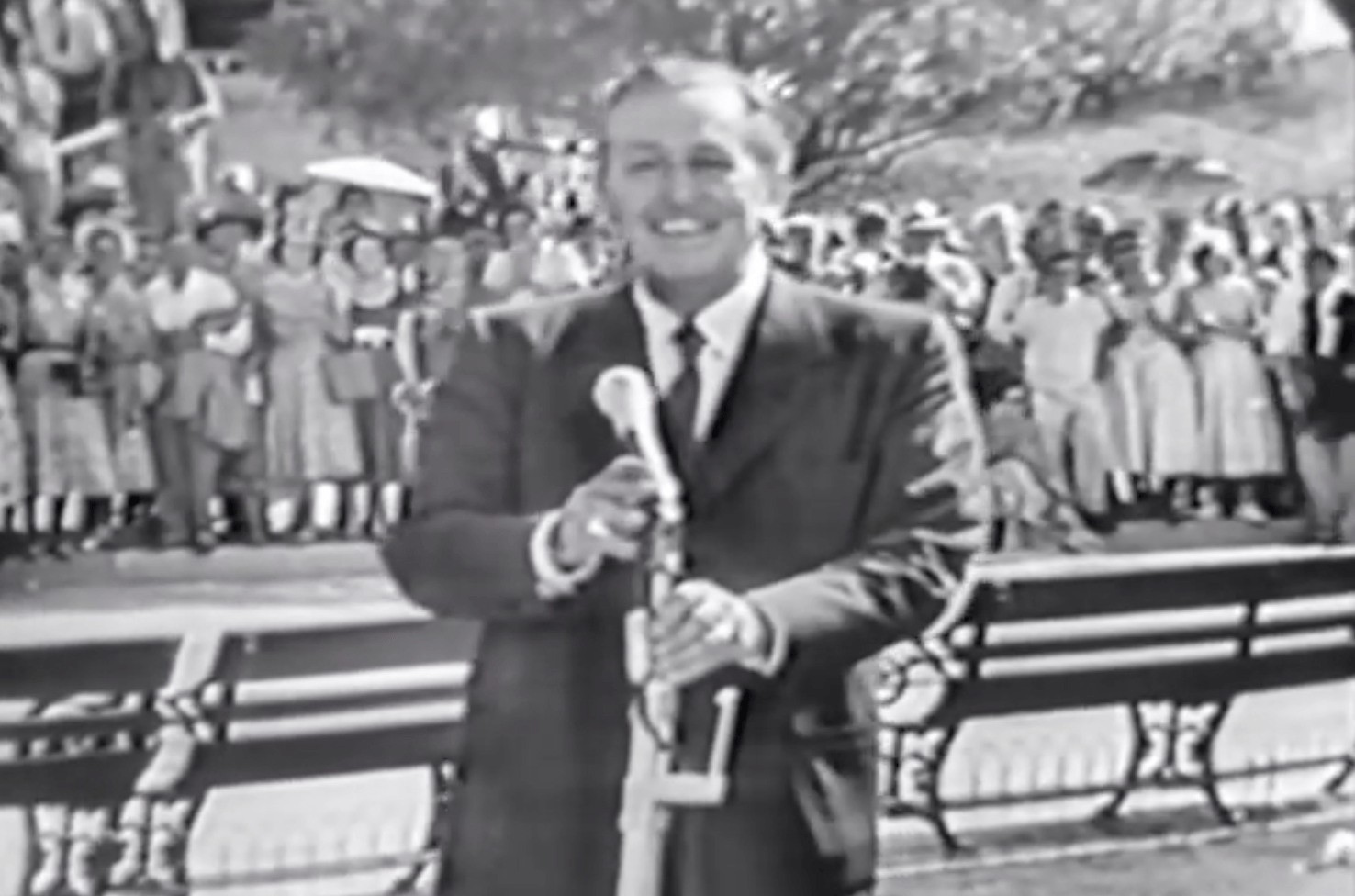 ABC covered the opening ceremony of Disneyland with a live 90 minute special called "Dateline Disneyland." The special was hosted by Art Linkletter, Bob Cummings, and future president Ronald Reagan. According to Designing Disney, ninety million viewers tuned in to see what exactly the so-called happiest place on Earth was all about.
Next: The special was filled with stars and spectacles. 
2. On TV, everything seemed to be going smoothly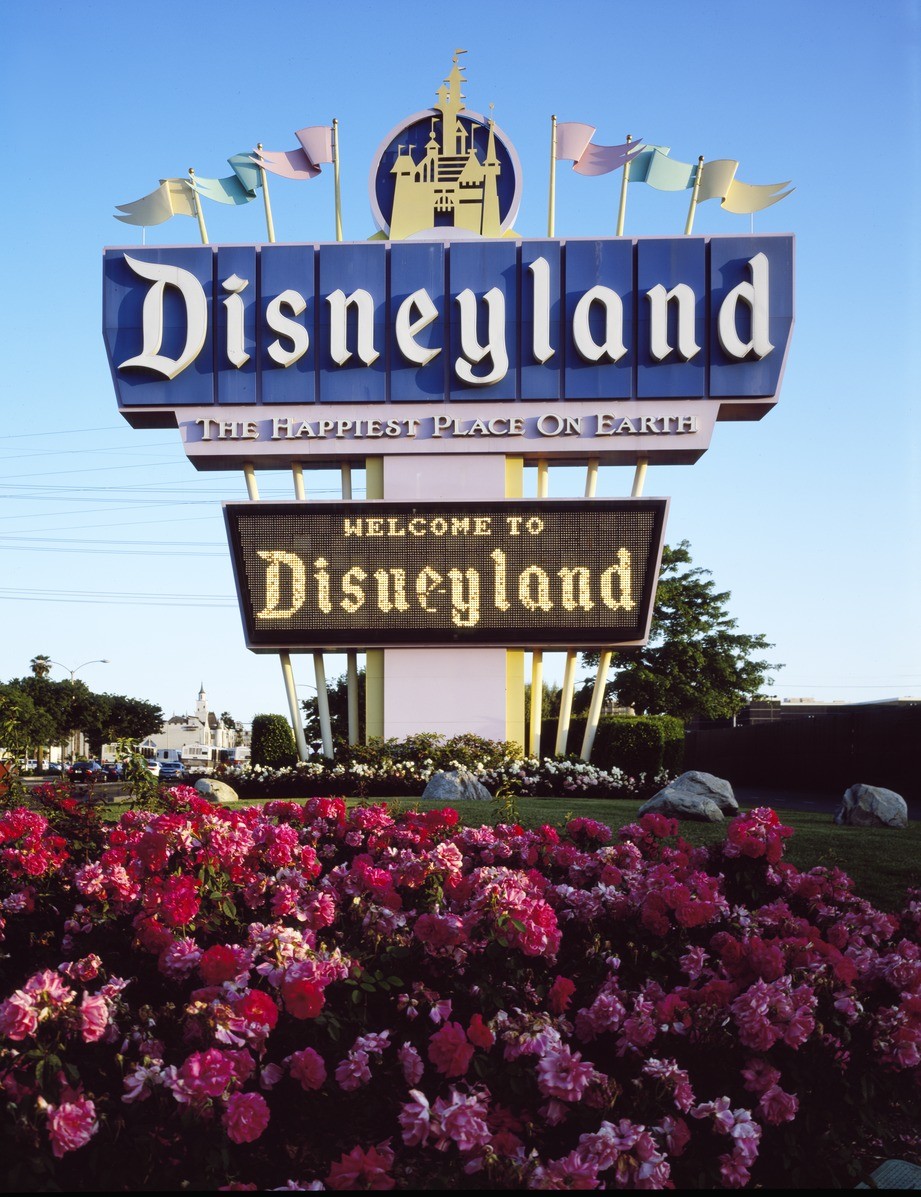 From where the viewers at home were sitting, the ceremony seemed to be fun and well-organized. Walt Disney had arranged for a benediction by a Protestant minister, a flyover courtesy of the California Air National Guard, and a band playing the national anthem as military members carried American flags. On top of all that, viewers could see Fess Parking riding a horse down Main Street, USA, and Frank Sinatra speeding around the motorway at Autopia along with Sammy Davis, Jr.
Next: But, behind the scenes, everything was going wrong.   
3. The park was way over capacity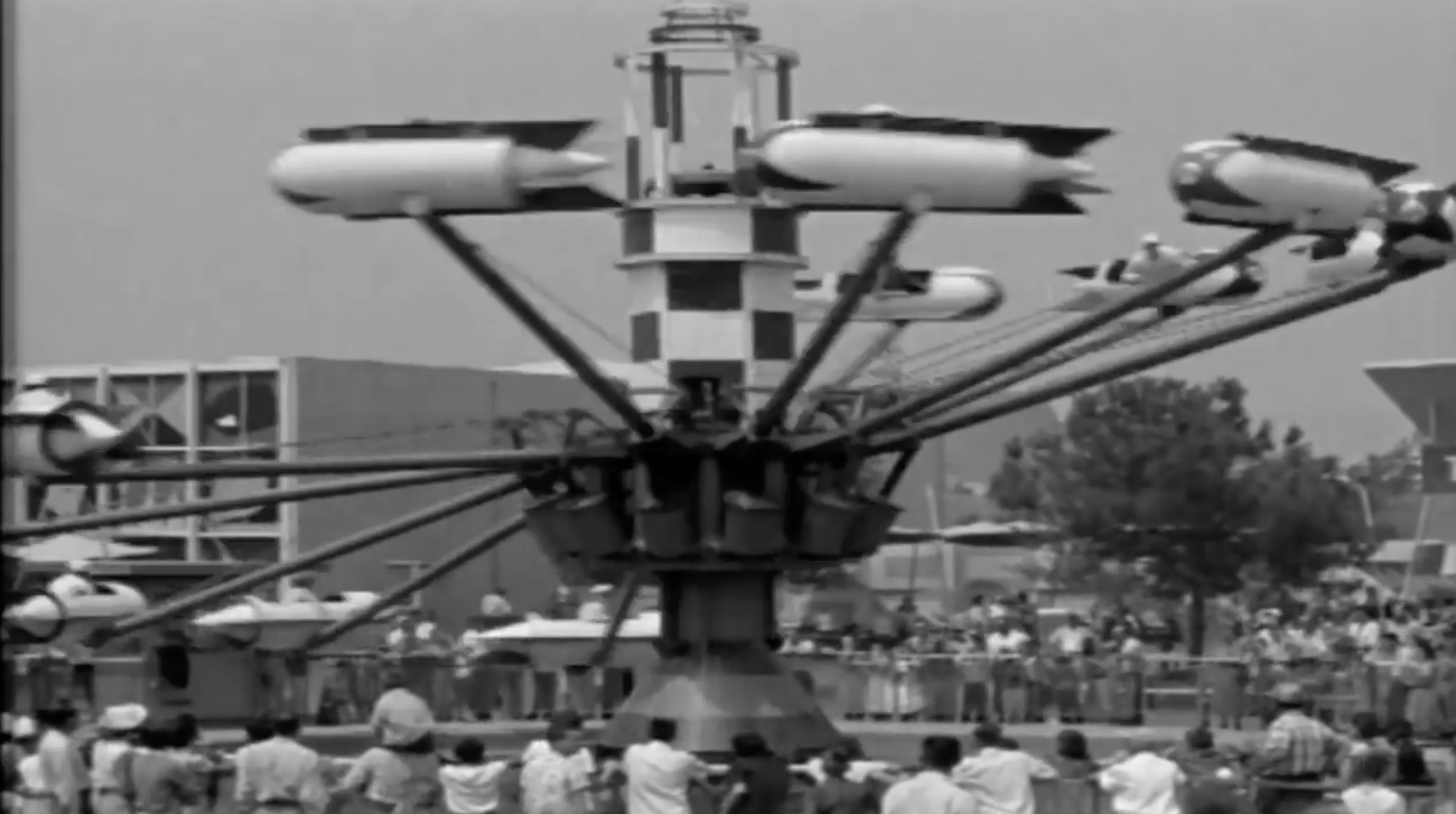 On its invitation-only opening day, the park expected a crowd of 15,000 visitors. But because there was a surge of counterfeit tickets, 28,154 people entered the park that day, according to History. There was even one person who charged $5 a person to climb a ladder they had set up to scale the wall to enter the park.
Next: These rides weren't available on opening day.
4. The rides were unfinished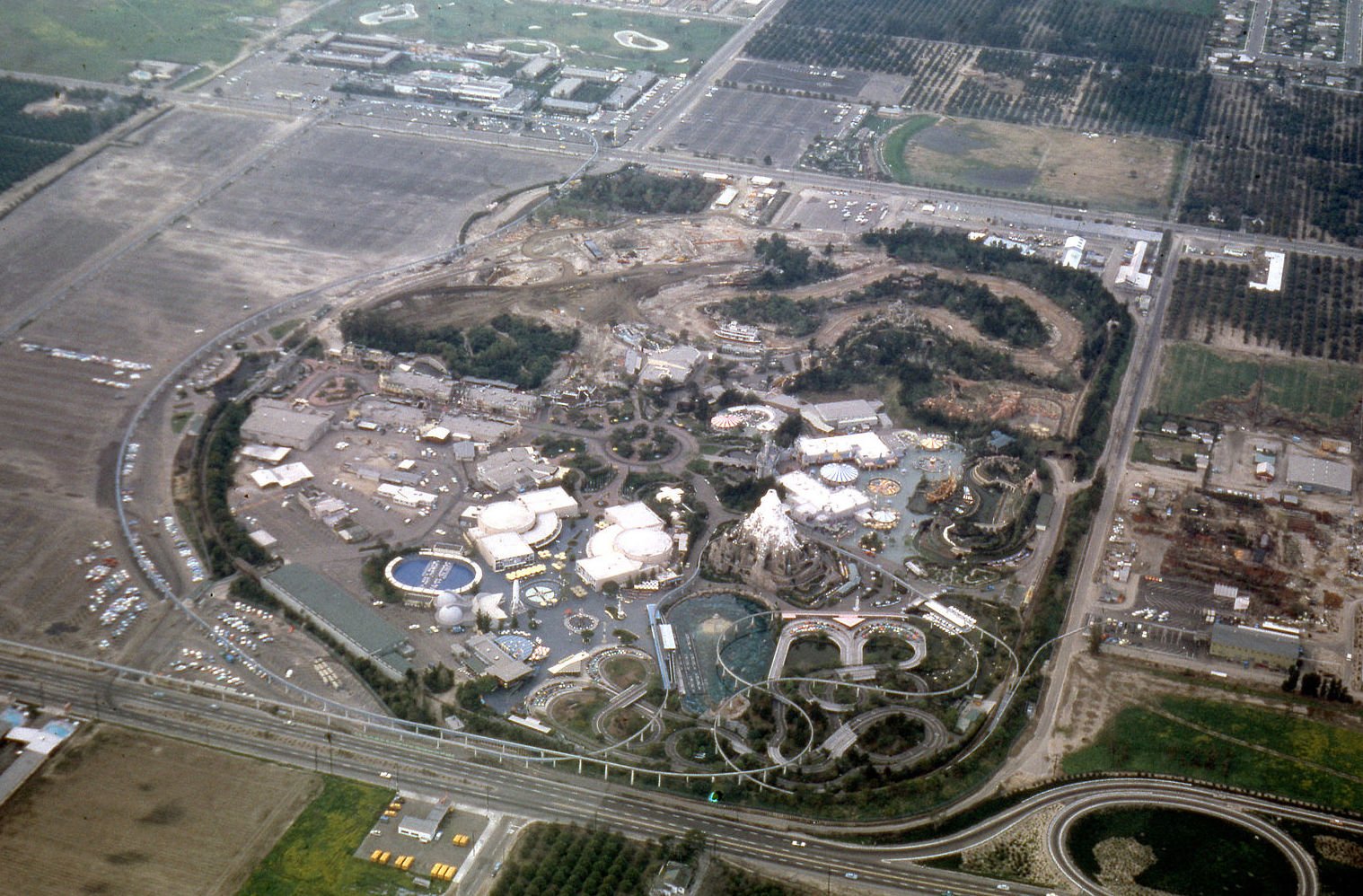 Disney felt pressure to debut the park as soon as possible, so he rushed construction and opened only one year after construction first began. As a result, much of the park was unfinished. Peter Pan, Dumbo the Flying Elephant, and The Rocket to the Moon were all closed. Much of Tomorrowland was also largely unfinished.
Next: It was so hot the asphalt started to melt.  
5. It was an unbelievably hot day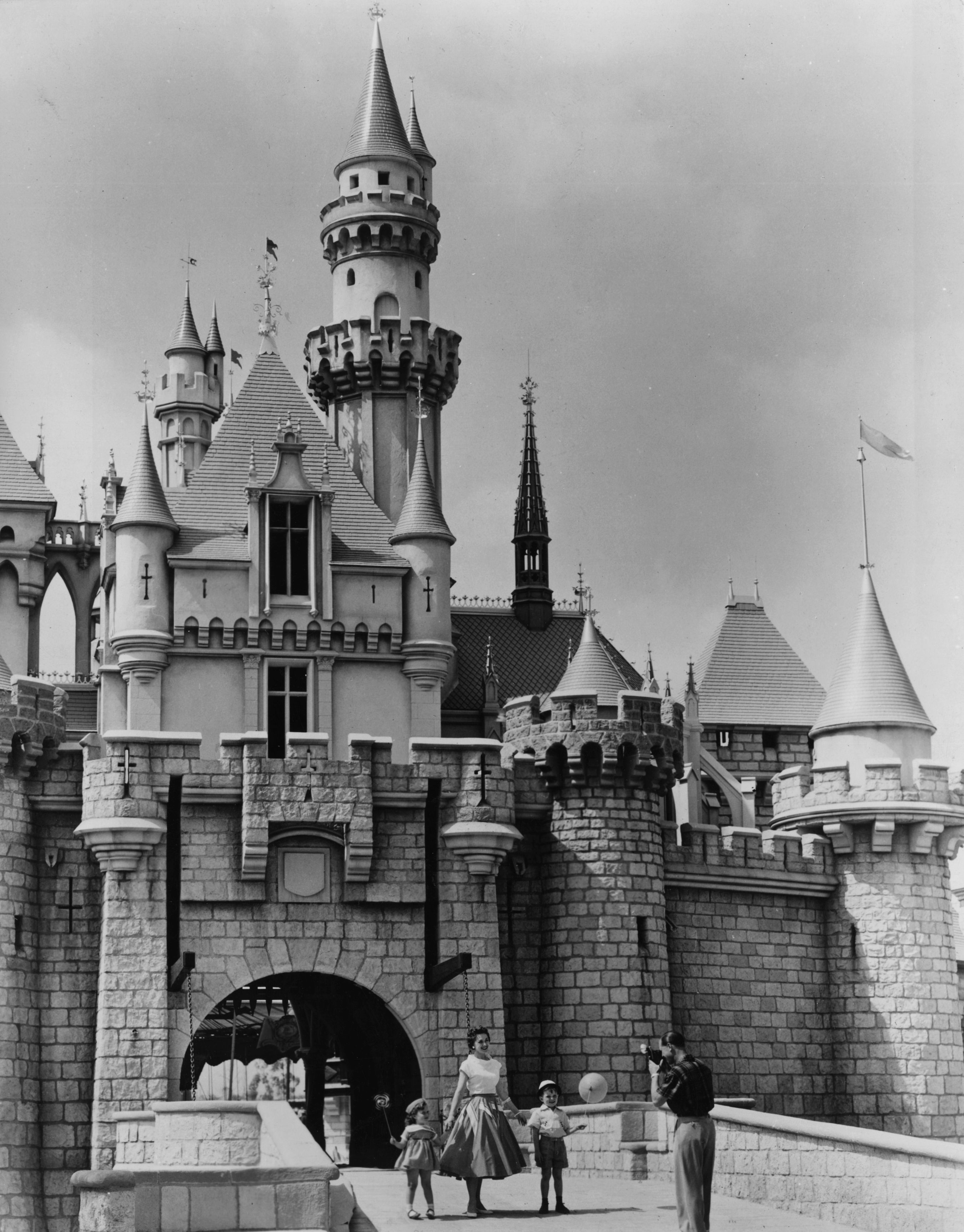 On opening day, the park reached 100 degrees. It was so hot, in fact, that the fresh asphalt on Main Street, USA began to melt into a gooey tar and stick to the high heels of the women touring the park, says History.
Additionally, since the park had so many more visitors than it expected, much of the park's refreshments ran out, making it even more difficult to keep cool.
Next: The park was overrun with weeds. 
6. The landscaping wasn't at all what it is today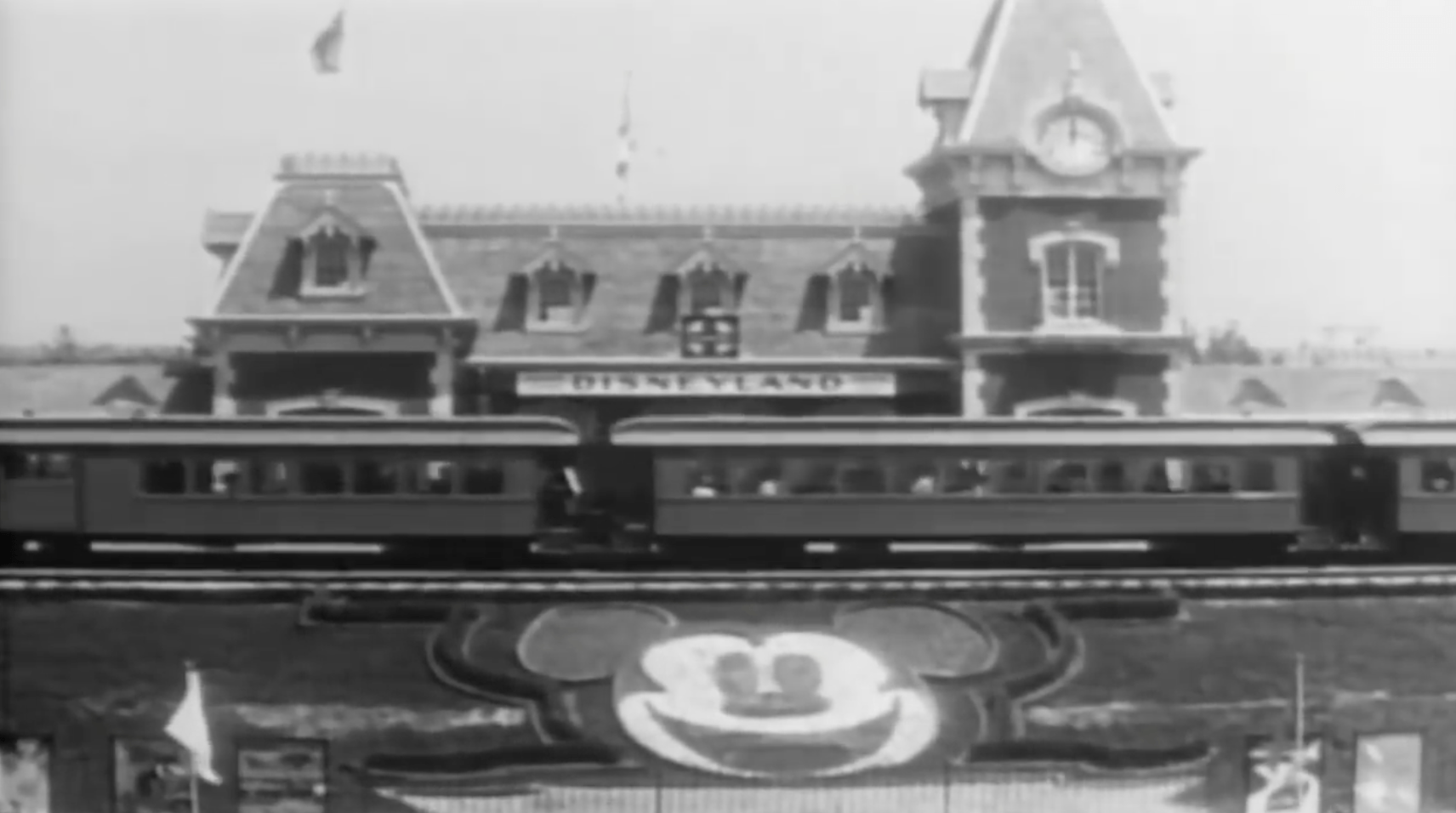 Today, Disneyland's landscaping is immaculate–every single leaf has a purpose and a place. Such was not the case at the opening ceremony. The park was so overrun with weeds that Disney had workers place signs in front of them with exotic species names in Latin to pass them off as something you might see in an arboretum.
Next: Traffic was so bad people had to take bathroom breaks on the side of the freeway.  
7. Opening day caused traffic horrible for even southern California standards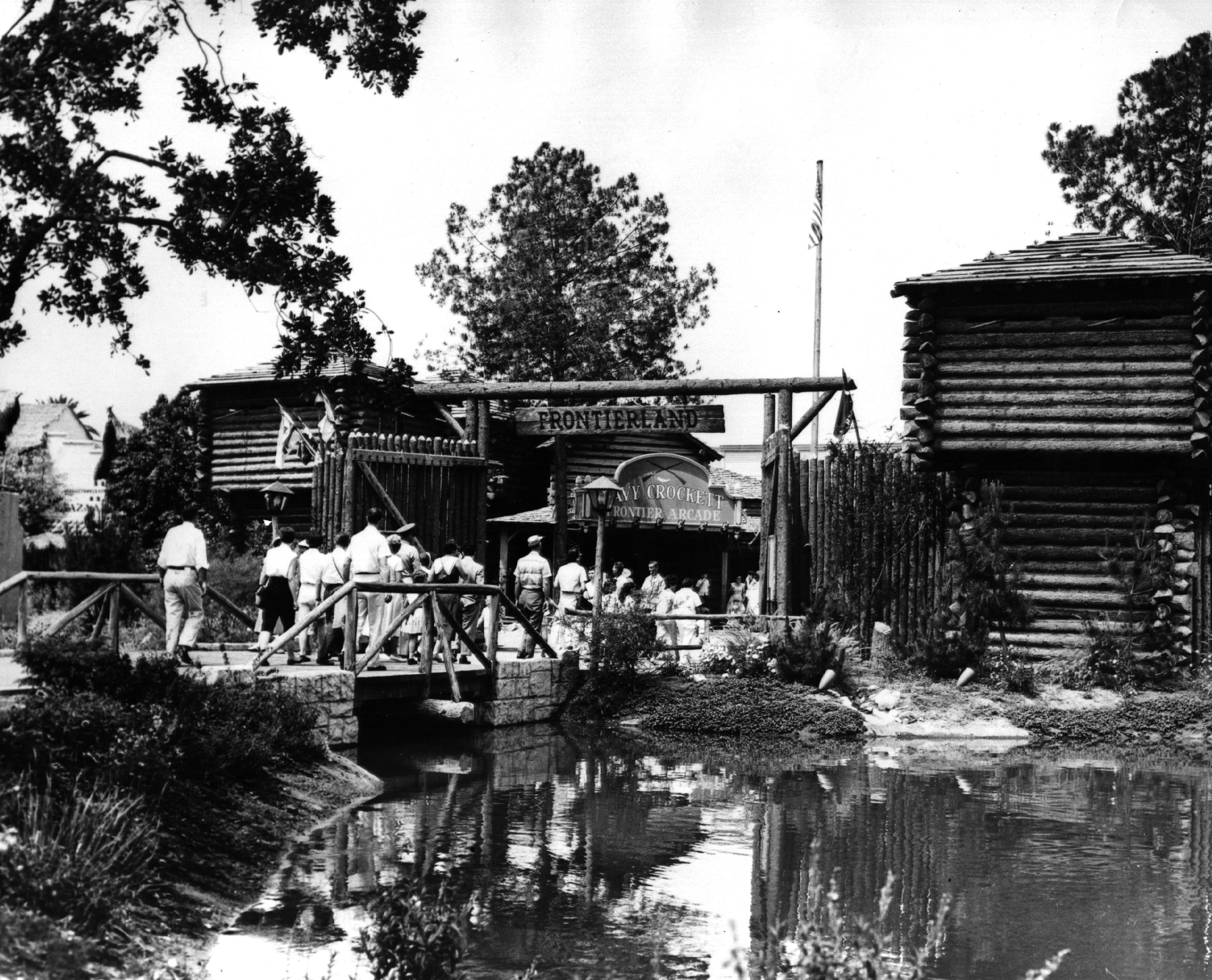 Even back in 1955 when there were far less people in southern California (and far fewer cars), the opening of Disneyland caused quite the traffic jam.
"The seven-mile backup to Disneyland on the Santa Ana Freeway was epic," reports History. "Passengers baked in their cars, and kids were forced to take bathroom breaks on the side of the freeway and even in the Disneyland parking lot."
Next: But Walt made a promise and he delivered.  
8. Walt promised to get things running smoothly
Though everything might have looked ok on TV, there was no tricking the guests who were actually present into a good time. Disney assured everyone that "We'll settle down and get this place operating. It may take a month before everything's going smoothly." And that's exactly what happened. Though Disney's opening day was a bit of a disaster, in seven weeks time, attendance surpassed 1 million visitors and the park gained the reputation of being the happiest place on Earth.
Check out The Cheat Sheet on Facebook!