Here Are the Top Contenders Trump Worries Could Beat Him in 2020
When not obsessing over his former opponent Hillary Clinton, President Donald Trump spends a lot of time wondering who will challenge him in 2020. "He's always asking people, 'Who do you think is going to run against me?'" a Republican familiar with the conversations told Politico. "I don't think he sees anyone, right now, being a serious competitor." Whether that assessment rings true or not, a number of people do look like contenders. These top candidates might hold the keys to a Trump challenge next election cycle.
1. Oprah Winfrey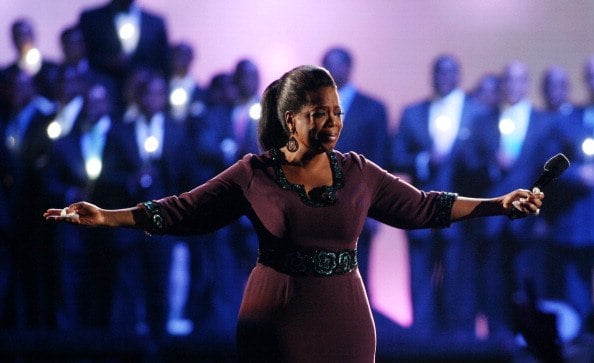 The Hill reports that Oprah Winfrey could outperform Democratic favorites Elizabeth Warren and Kamala Harris against Trump in hypothetical match-ups, according to a new poll. A KPIX-SurveyUSA poll finds she would beat Trump by 24 points, 56-32%, in California in a potential 2020 race, according to the San Francisco Chronicle. Warren takes it over Trump by a slightly smaller margin, 53-32%, and Harris would beat him by a 53-33% margin. Polls aside, lots of reasons exist to discourage Democrats from backing Oprah. Not least of which: Been there, done that — given the situation we're currently in.
Trump said recently he could beat Oprah in the race, but he doesn't think she wants to run. "Yeah, I'll beat Oprah. Oprah will be lots of fun," Trump told reporters. "I don't think she's going to run."
Next: This former vice president has the "American dad" thing going for him.

2. Joe Biden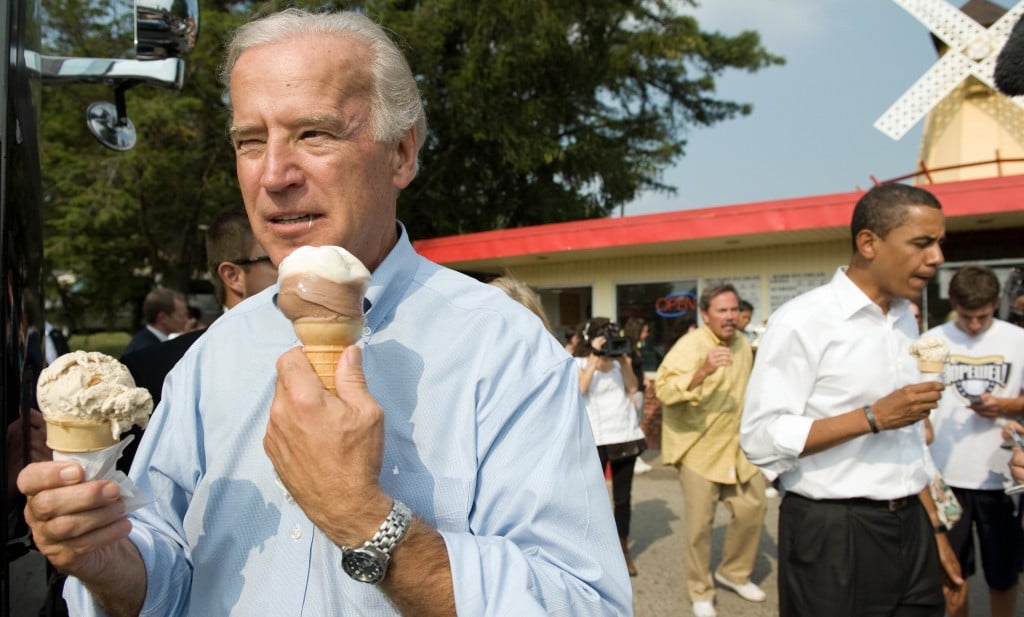 One former White House official outlined a theory in which Biden could take it all the way, Politico reports. Trump's policies could continue gaining popularity all the way through his re-election campaign. His approval rating, though, might never crack 45% — creating an opening for Biden, or someone like him, to recapture the loyalty of white Rust Belt Democrats who helped elect Trump in 2016. If he loses that base, he loses big.
"What we can't let voters do is think they can get the same policies with someone they like better, like Joe Biden — someone who would fight for them but who doesn't have the crass edge," said a former White House staffer. "I hope CNN has Kirsten Gillibrand on every minute of every day. Love it. Bring it. She's easy to destroy. If you're the president, or the RNC, you're more worried about someone who looks like Biden — someone who has more mainstream appeal, who blue-collar workers could identity with."
Next: A familiar candidate like this one could make it, too.

3. Bernie Sanders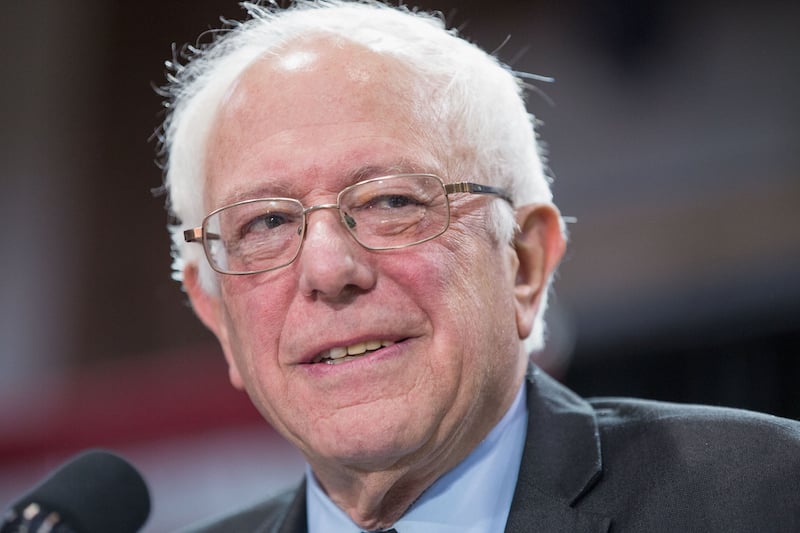 Last year, polls rated Sanders as the most popular politician in the country and Public Policy Polling predicted in July that he could beat Trump by 13 points in a head-to-head general election, The Week reports. Nonetheless, his age could become an issue. Trump dismissed Sanders, 76, as too old to run again. Regardless, Politico writes that Sanders, who will be 79 years old in 2020, has worked on repairing some of his 2016 weak points, including his foreign policy credentials. Sanders also undertook a dress rehearsal of sorts in 2016, and retains many vocal supporters and a fairly successful campaign model. That could give him a boost in the next cycle, too.
Next: Trump's contempt for this candidate might give her an edge.

4. Elizabeth Warren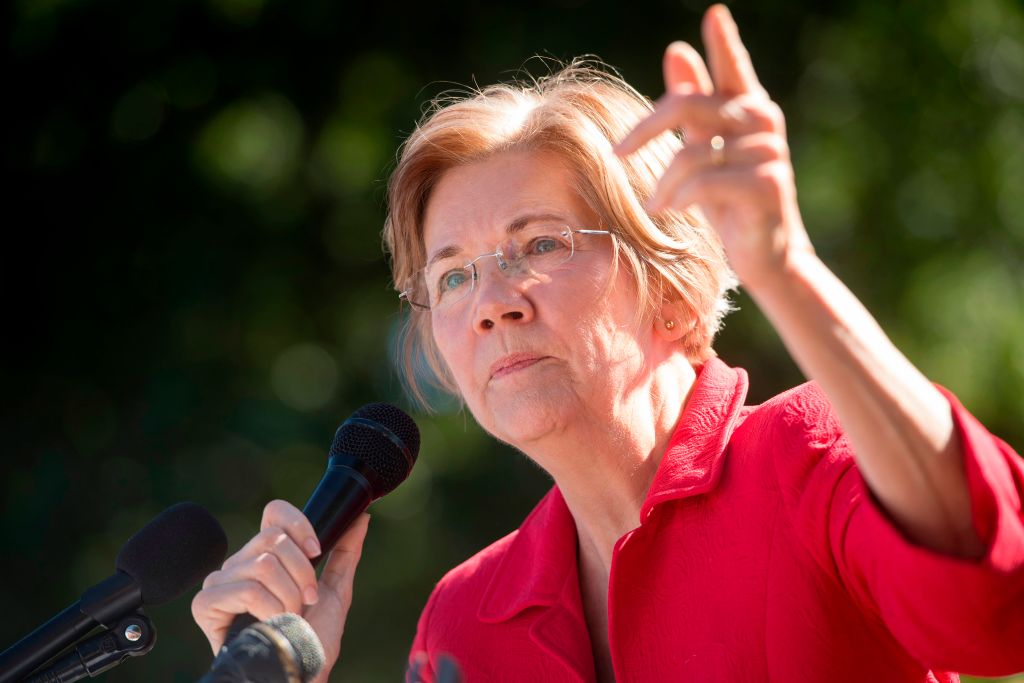 The president also scoffs at Warren, which might just stoke her base. He calls the woman he nicknamed "Pocahontas" "easy to beat," Vanity Fair writes. According to Politico, in addition to gathering a $12.8 million war chest, Warren recently reached out to Democratic leaders whom she challenged in the past. Those include former President Barack Obama, a great name to have in her corner. Sources close to her campaign say she also "stocked her political staff with a research team directed to scour her past for political vulnerabilities — an undertaking that appears aimed at a national bid."
Next: Campaigning for Doug Jones may have helped this candidate, too.

5. Cory Booker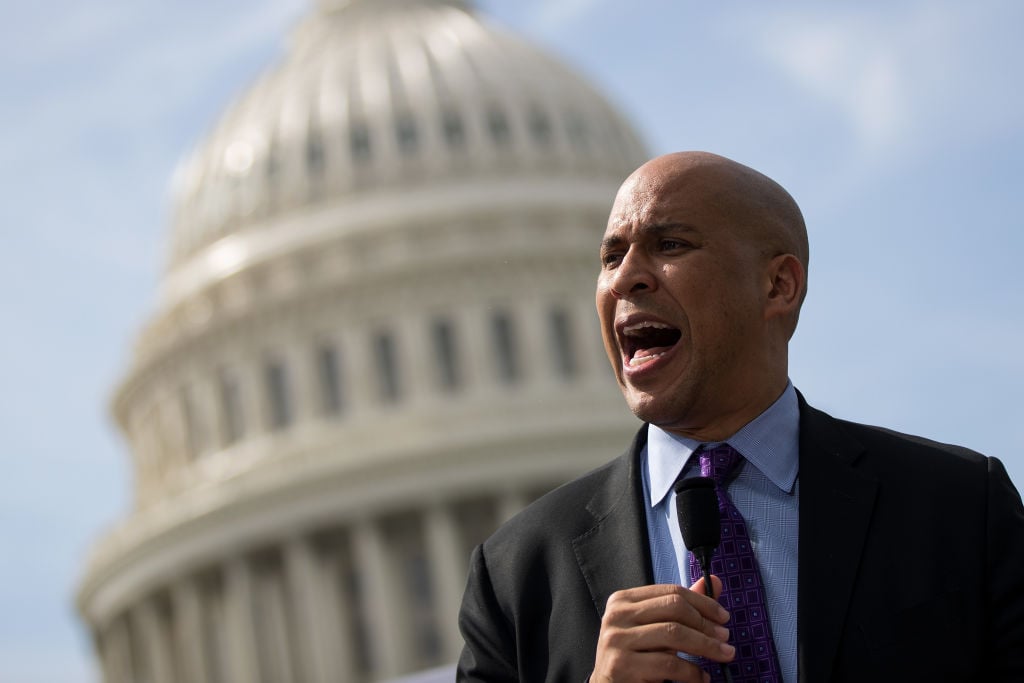 While Trump does not believe New Jersey senator Cory Booker will actually run, The Washington Post ranks him as the sixth most likely Democrat to do so. "This just feels like the time for Booker," the Post wrote. Booker said after Trump's election as president that he would take a more visible role than during his first two years in the U.S. Senate. Rep. Bonnie Watson Coleman said she supports Booker's efforts. His campaigning efforts for Jones launched him into greater visibility, which will not hurt his cause.
"He's brilliant and capable and articulate and strong," Watson Coleman said. "Could that possibly have a positive impact on his consideration for the presidency? Absolutely. He'd be my candidate."
Next: A Twitter feud actually helped this candidate's chances.

6. Kirsten Gillibrand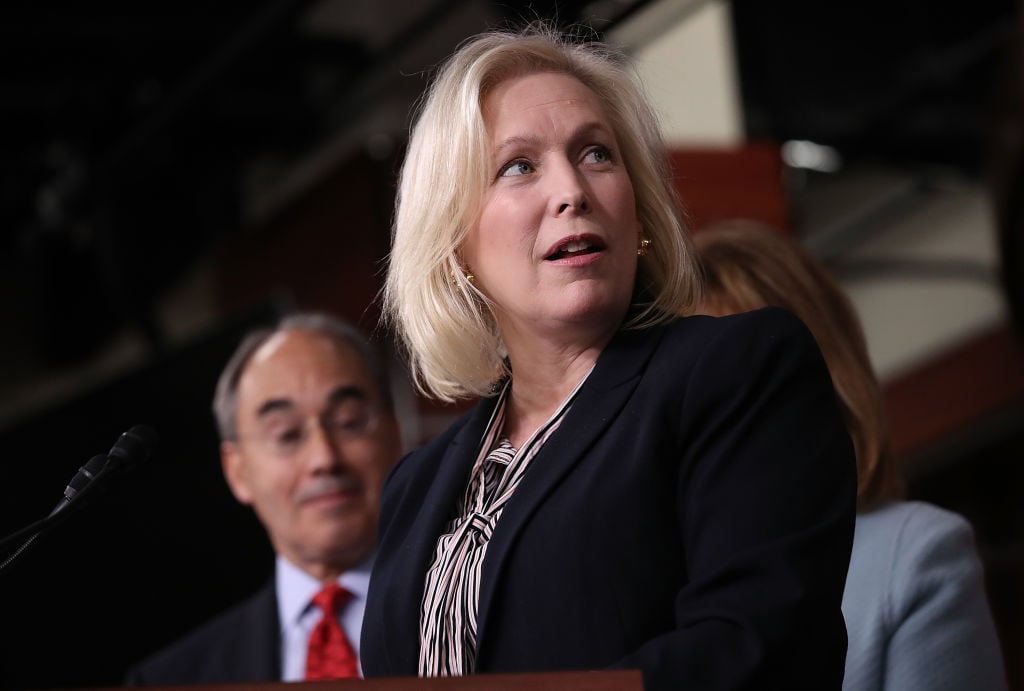 Contrary to what Trump undoubtedly wanted, New York Senator Kirsten Gillibrand's recent Twitter feud with the president only helped her 2020 chances. The fight between the two began after Gillibrand called on Trump to resign amid allegations of sexual misconduct from more than 12 women came out against the president, Business Insider recollects.
Trump responded with a tweet, criticizing Gillibrand as a "lightweight" that begged him for donations. He also said she "would do anything for them." Gillibrand came back strong, saying, "You cannot silence me or the millions of women who have gotten off the sidelines to speak out about the unfitness and shame you have brought to the Oval Office." According to Josh Appelbaum of the Action Network, Gillibrand's odds leaped from 50-to-1 to 25-to-1 in the 24 hours that followed the feud. Popular betting site 5Dimes put her closer to the Democratic favorites to win in 2020, although she still does not lead the pack.
Next: This little-known name may soon emerge from obscurity.
7. Kamala Harris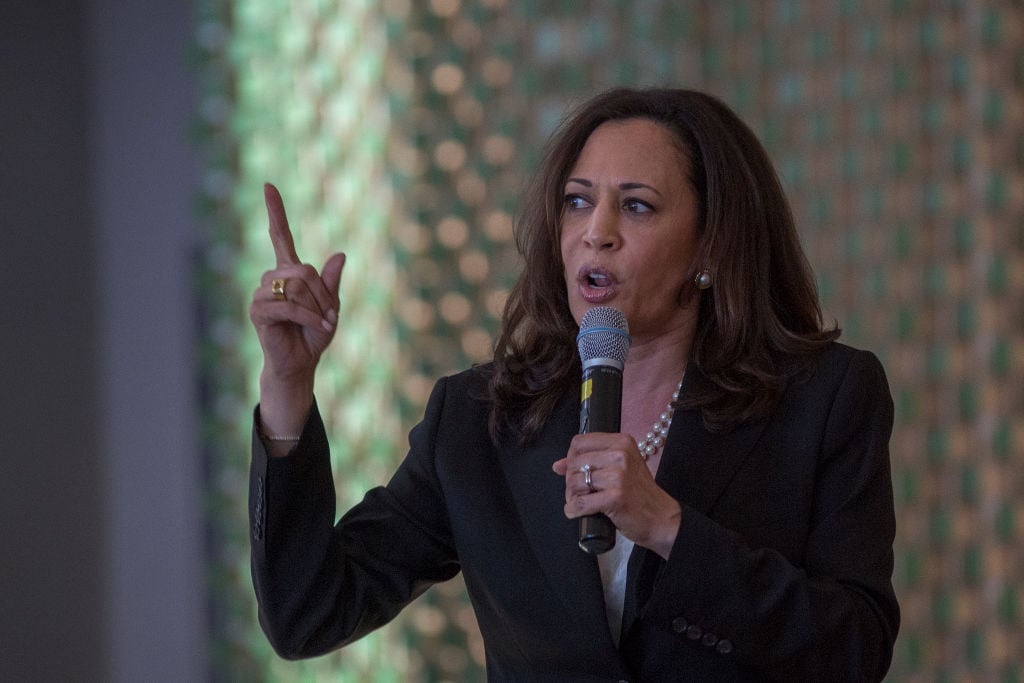 PredictIt, a gambling website, has Harris looking strong for 2020. U.S. News & World Report notes that the freshman senator has stayed among the top three candidates since the market opened Aug. 30. Since she came on the scene, a host of big names have supported her. Former president of NBC Universal, now-CNN's Jeff Zucker introduced her to New York power players as "important for the entire country." Former Los Angeles Mayor Antonio Villaraigosa also predicted in August that "she's going to be knocking on doors in Iowa." And in September, Clinton anointed Harris as one of her "favorite Democrats." Later that month, Gwainevere Catchings Hess, president of The Black Women's Agenda, introduced Harris at a luncheon as "the unsilenced, the uncensored, the unstoppable."
As a woman some have called "the female Barack Obama," Harris has some star quality. "She definitely has that 'it' quality," said Democratic fundraiser Michael Kempner. "Charismatic, smart, impressive – and there's that extra quality that you can't necessarily pinpoint, but it has the feeling of a star in the making. Everyone looks for the new, new thing. Kamala is the new, new thing."
Follow The Cheat Sheet on Facebook!