Here's How Much It Actually Costs to Decorate the White House
The White House gets remodeled probably more often than any other home in the United States. Every time a new president moves in, they get to switch things around however they'd like — and that means spending a pretty penny to get the place to look exactly how they want it. We took a look at what past administrations have spent on remodels, plus how those numbers stack up against Trump's hefty sum.
Trump's presidential remodel cost a whopping $1.75 million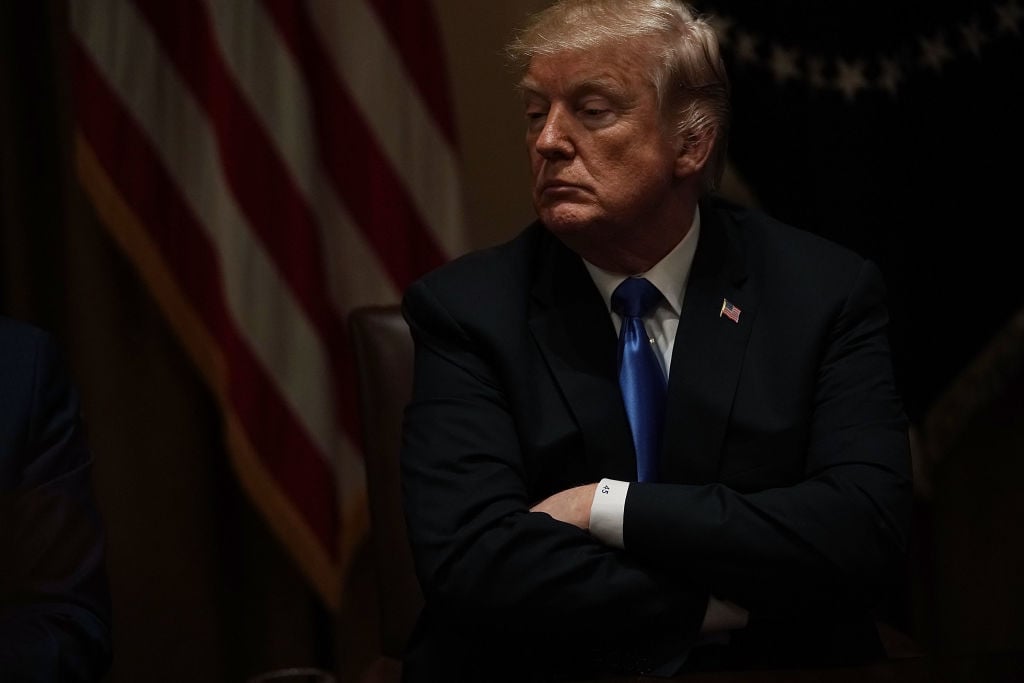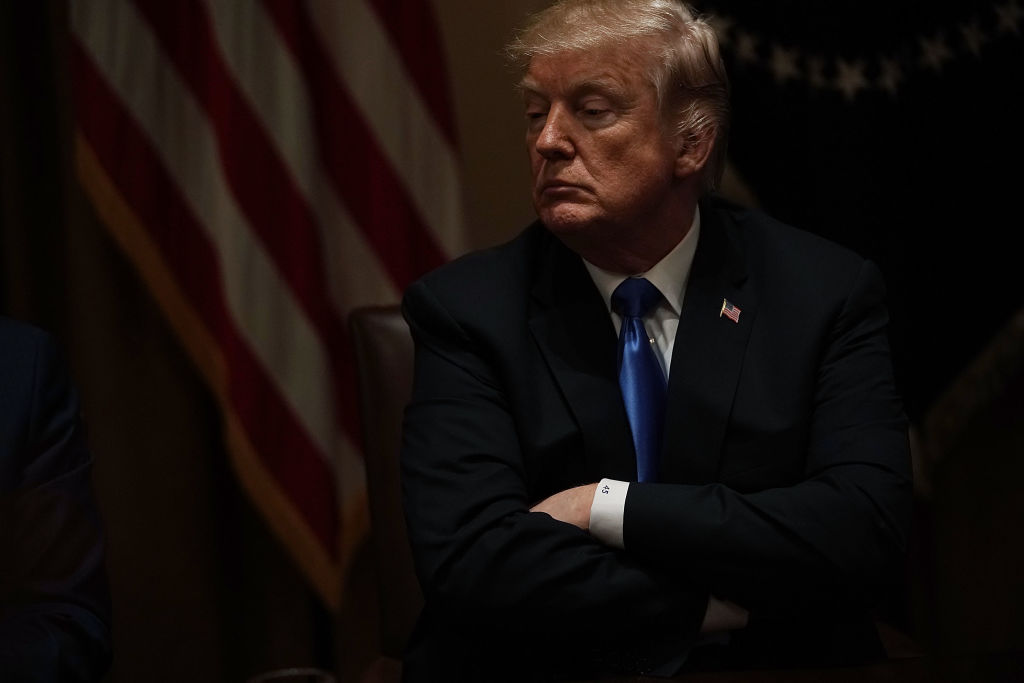 The White House is not your average home. It boasts four floors and 132 rooms, so it's no wonder why it's expensive to decorate. But The Trump Administration spent nearly $2 million on remodeling — and they're probably not done yet. The average American home costs anywhere from $25,000 to $76,000 to remodel. So what did all that money go toward in the White House?
Next: The wallpaper alone was pricey. 
The wallpaper cost $5,000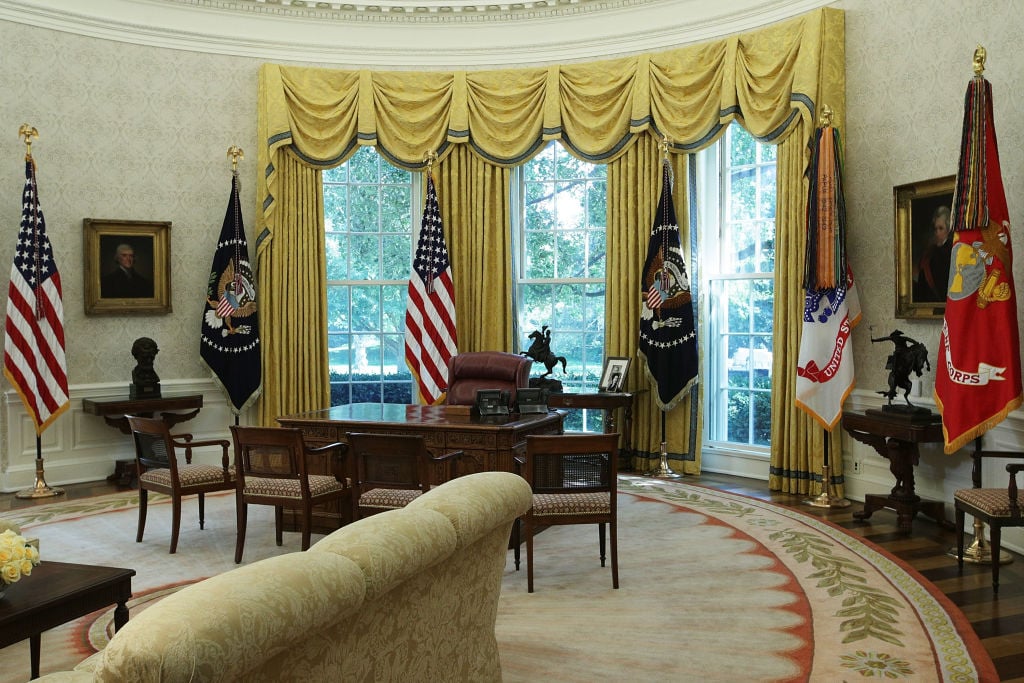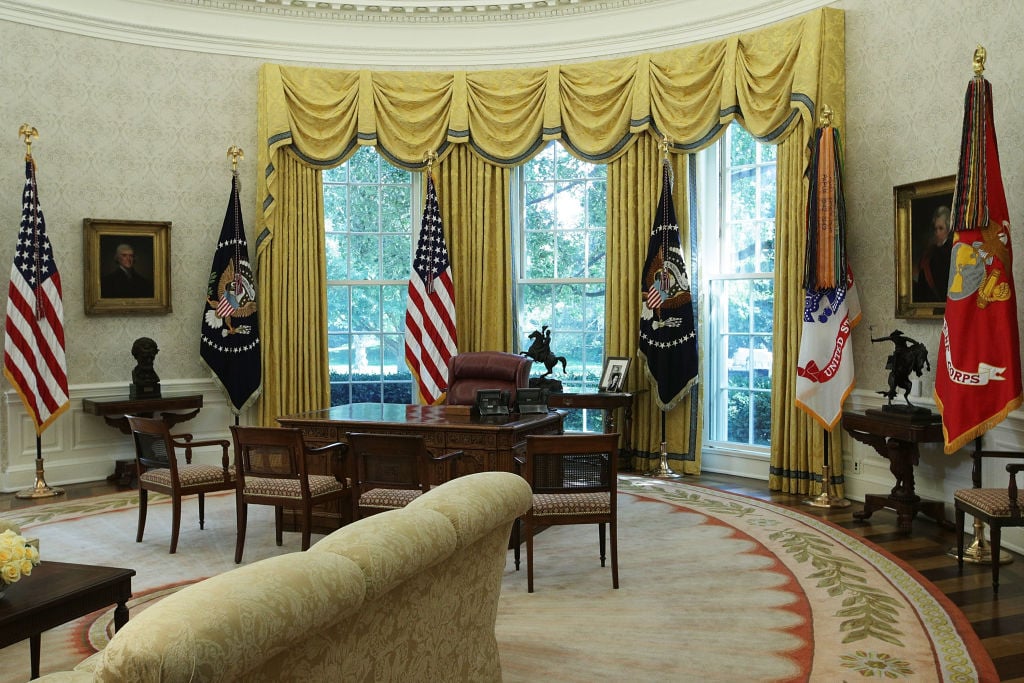 Trump reportedly spent more than $5,000 on wallpaper alone. The wallpaper in the Oval Office appears to be a patterned ivory, according to photos taken on a media tour in August 2017. Granted, the office does have 18-foot ceilings (more than double the average home's height), which definitely added to the cost.
Next: You won't believe what he spent $7,000 on. 
He spent $7,000 on furniture pedestals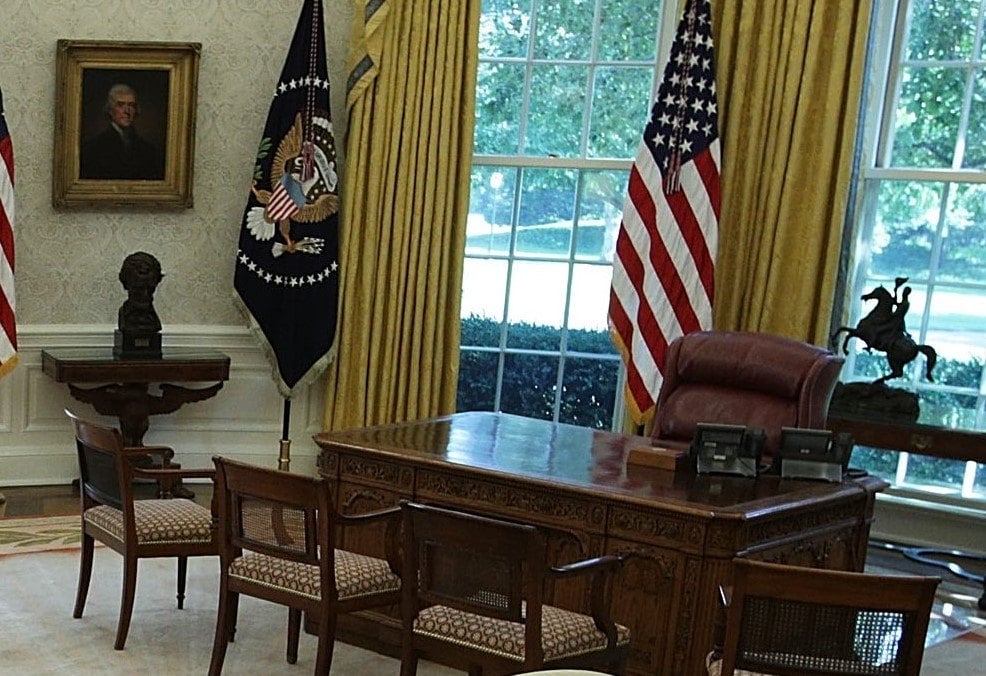 What is a furniture pedestal? It's exactly as it sounds: A decorative pedestal that serves no true purpose other than to hold a fancy vase or some fake flowers — or both. Although it was undisclosed where the furniture was purchased from, it's clear that the Trumps used nothing but the best custom retailers. But the odd thing is we don't even see any pedestals in these photos.
Next: His conference table cost more than the previous two items combined. 
He holds conferences at a $13,000 table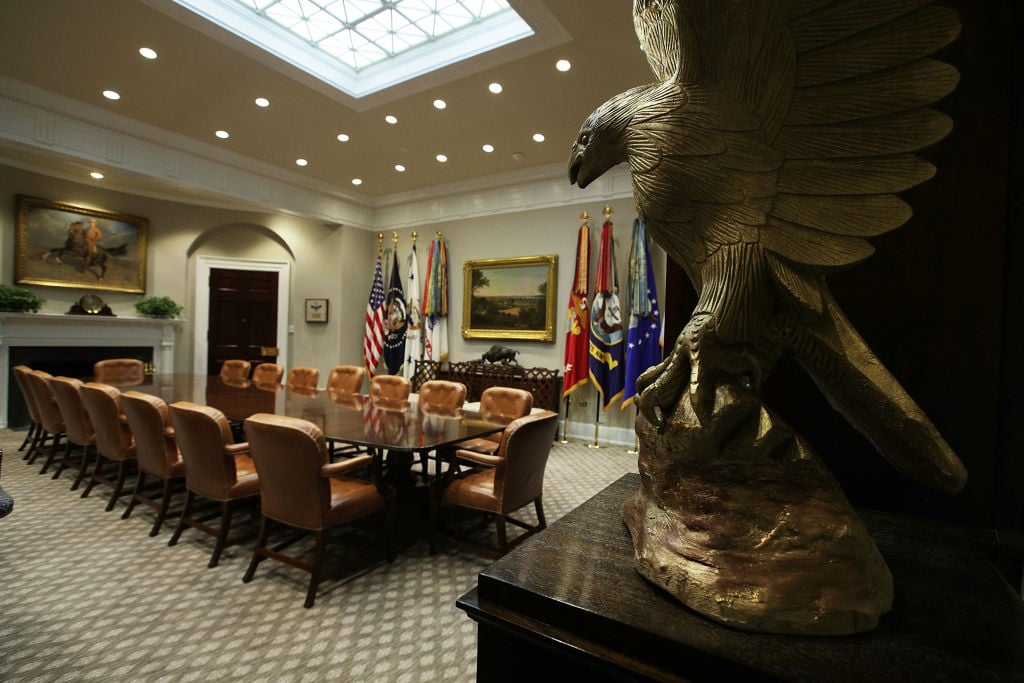 According to Fortune, Trump had a custom $12,800 table built to hold his conferences. The table came from Kittinger Furniture Company, the same company that built Richard Nixon's custom table in 1969. Reportedly Nixon paid for his table out of pocket, but there's no word on whether Trump did the same.
Next: But nothing compares to his custom rugs. 
The custom rugs cost $17,000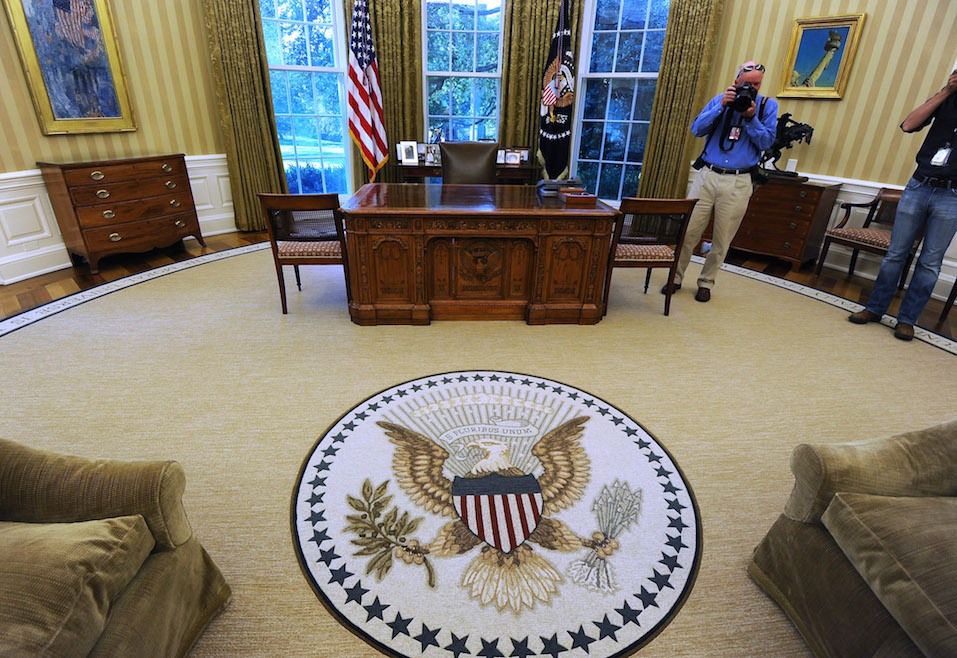 The photos published by NBC show area rugs featured in the Oval Office and again in the Roosevelt Room, which is a meeting room in the West Wing of the White House. While the rugs are nice, we're not sure we see where the $17,000 was spent. And we're assuming there are more rugs than just those two. But clearly cost doesn't matter when you're the president.
Next: Obama spent only a little bit less than Trump. 
Obama spent $1.5 million on his White House remodel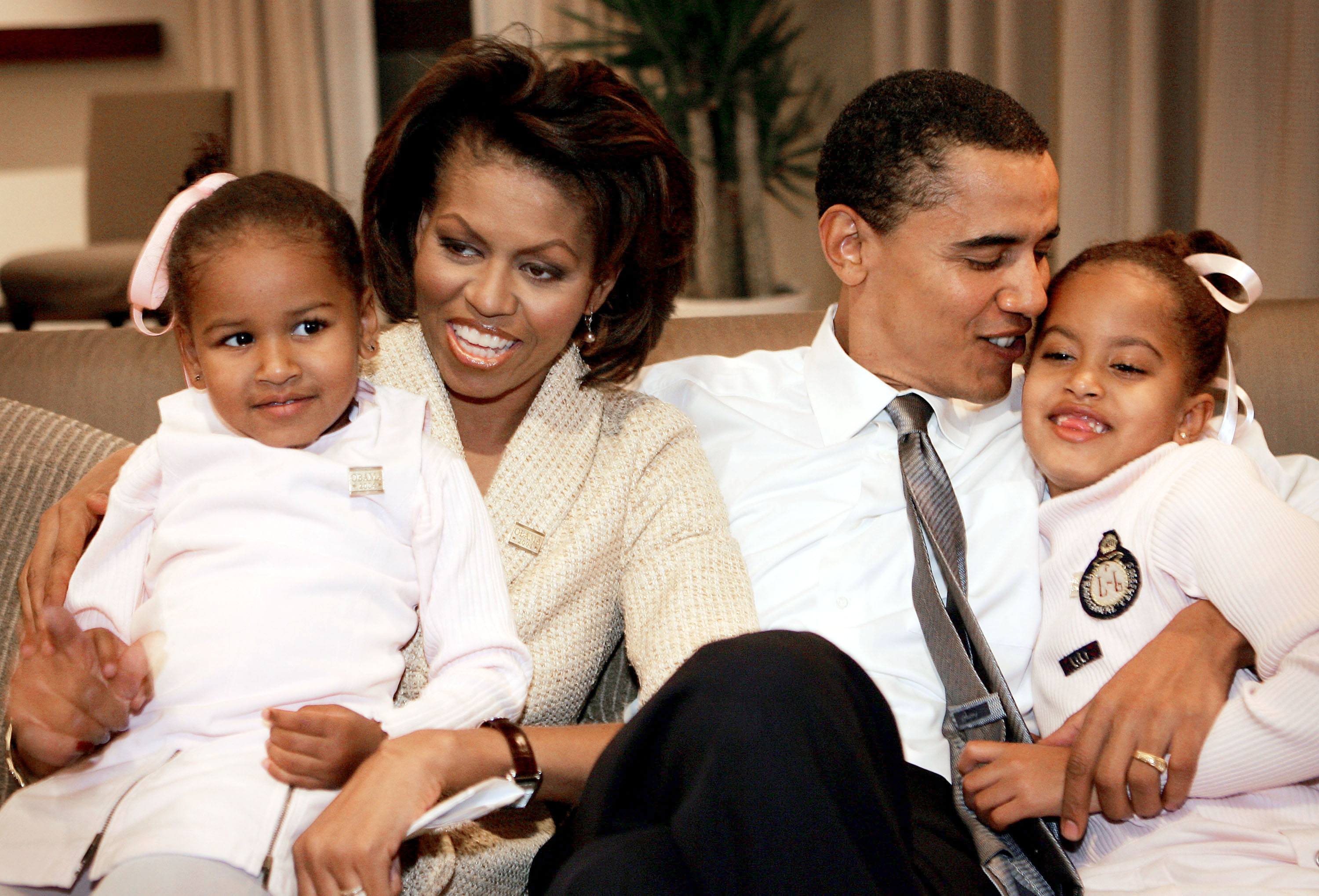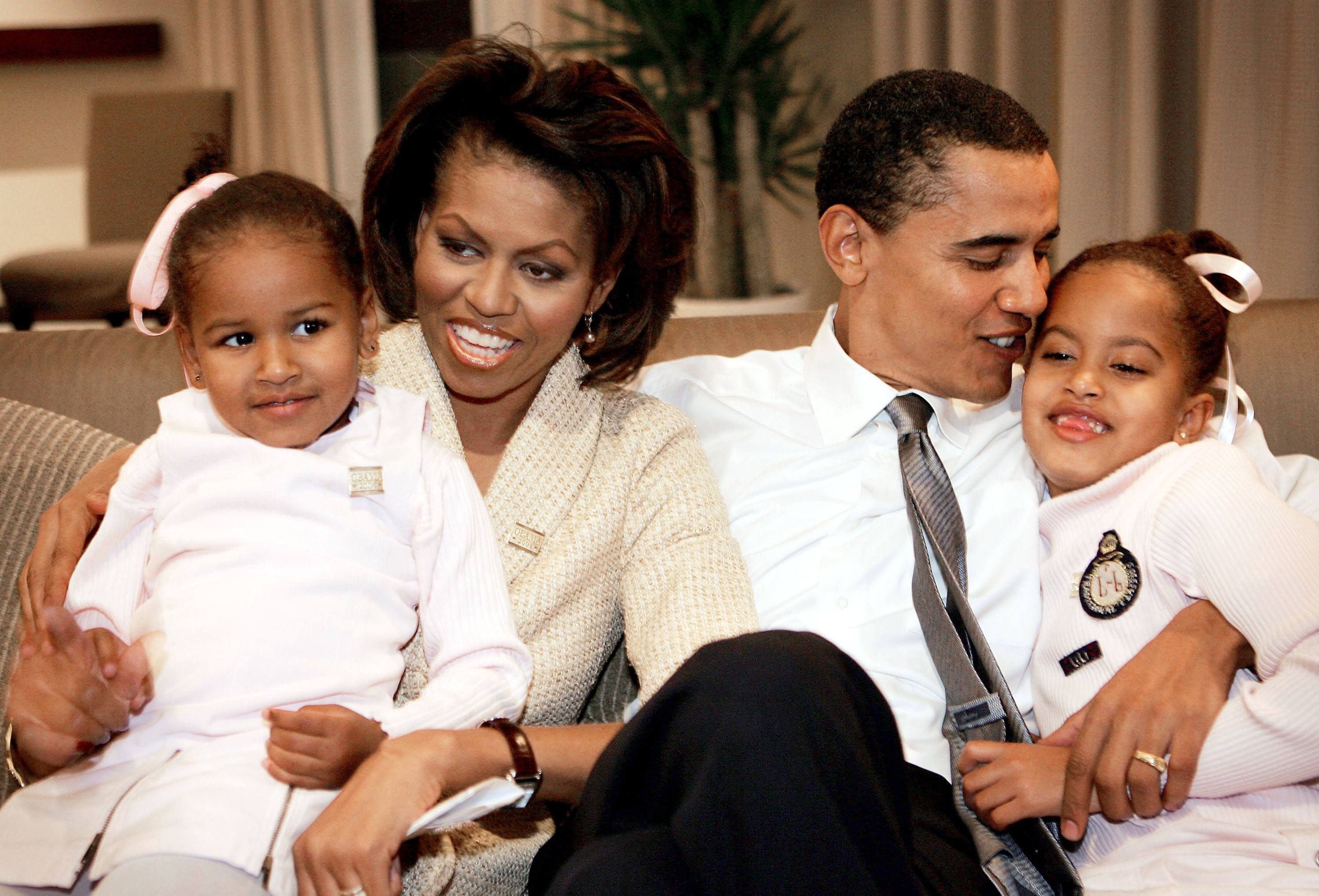 While Trump spent a cool $1.75 million, Obama wasn't too far behind with his spending. He reportedly spent $1.5 million on his redecorating process. We're assuming it was mostly Michelle Obama who called the shots during the remodel. But the Obama family spent more than a third of their remodeling costs on this next room.
Next: Obama spent more than any president on one room. 
Obama remodeled the State Dining Room for $590,000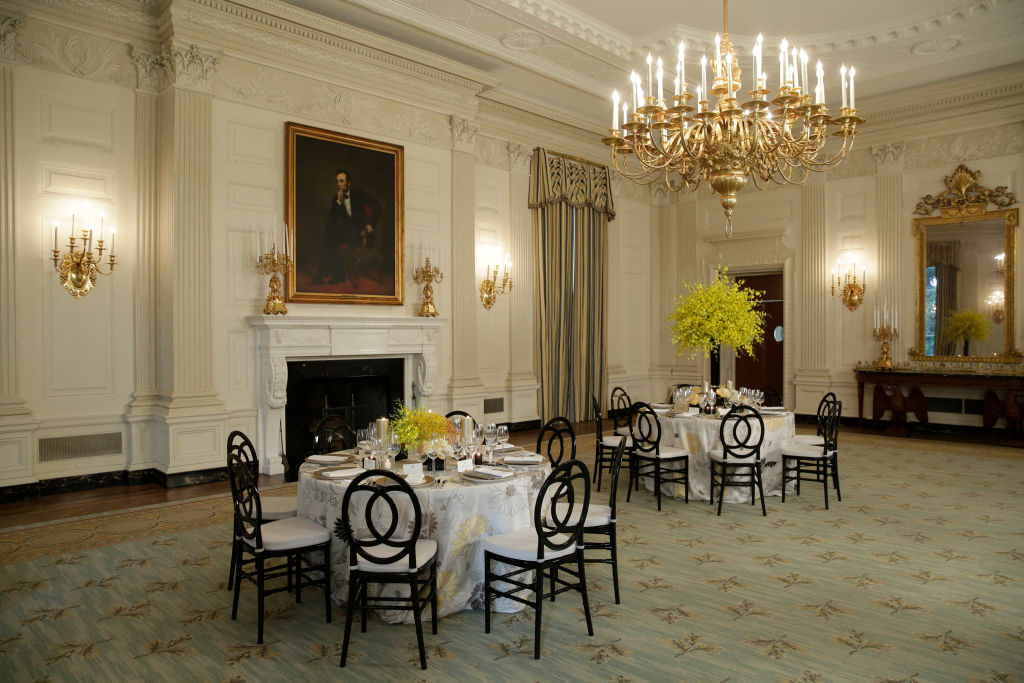 The White House State Dining Room is used for receptions and state dinners. It is the larger of the home's two dining rooms, and Michelle Obama was in charge of the remodel. She added a new color scheme, featuring blue to remind Barack Obama of the Hawaiian waters he grew up near. But the remodel made headlines when the head florist, Laura Dowling, reportedly quit over clashing with Michelle Obama on the remodeling process.
Next: The Clintons also spent an insane amount on that dining room.  
The Clintons remodeled the State Dining Room back in 1999 for $341,000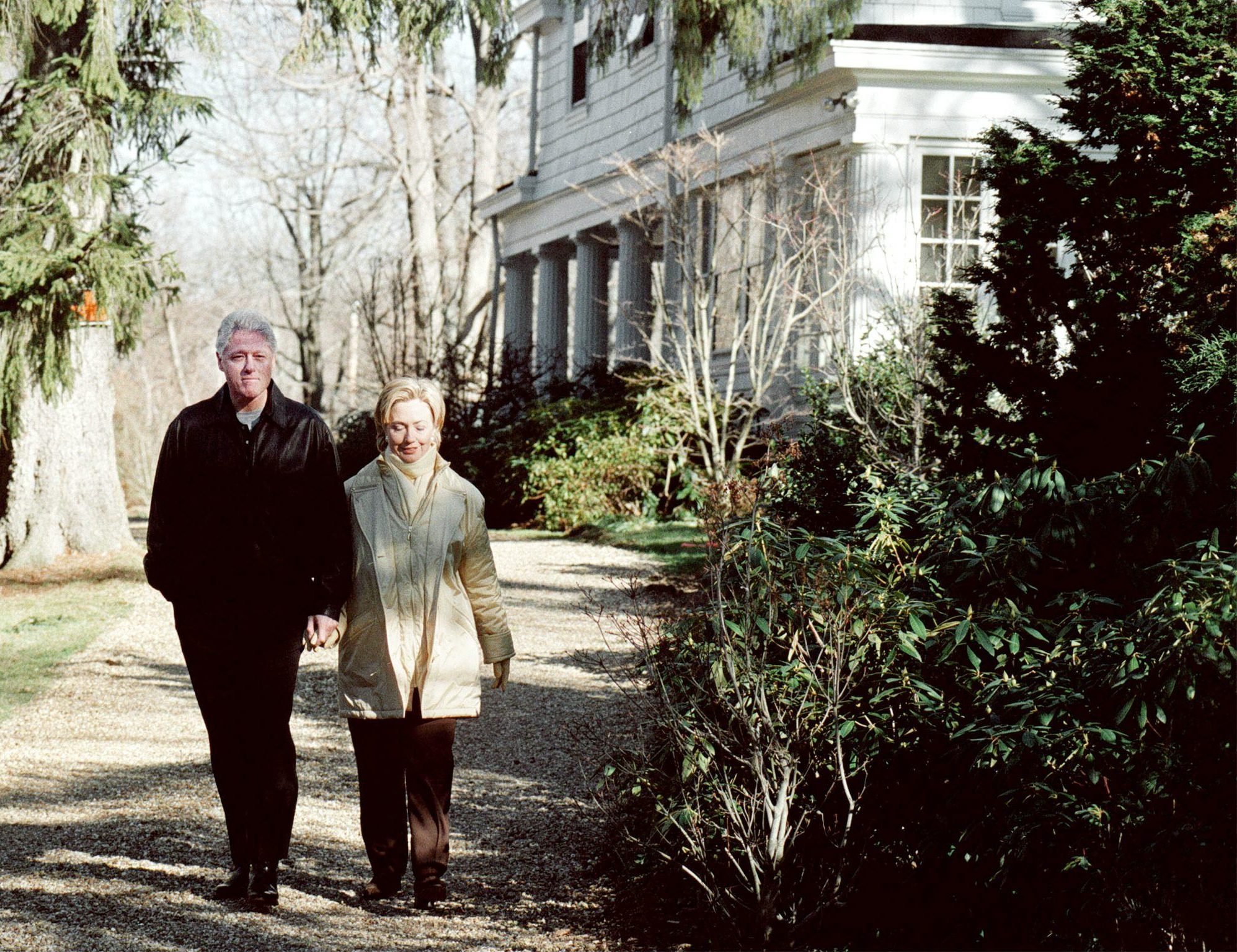 The State Dining Room had not been remodeled in more than 15 years by the time Michelle Obama got her hands on it. The last administration to remodel it was the Clintons in 1999. But even back then, they spent a reported $341,000 turning the dining room into exactly what they wanted.
Next: Nobody spent more on one rug than George Bush.
George W. Bush spent $62,000 on a new rug for the Oval Office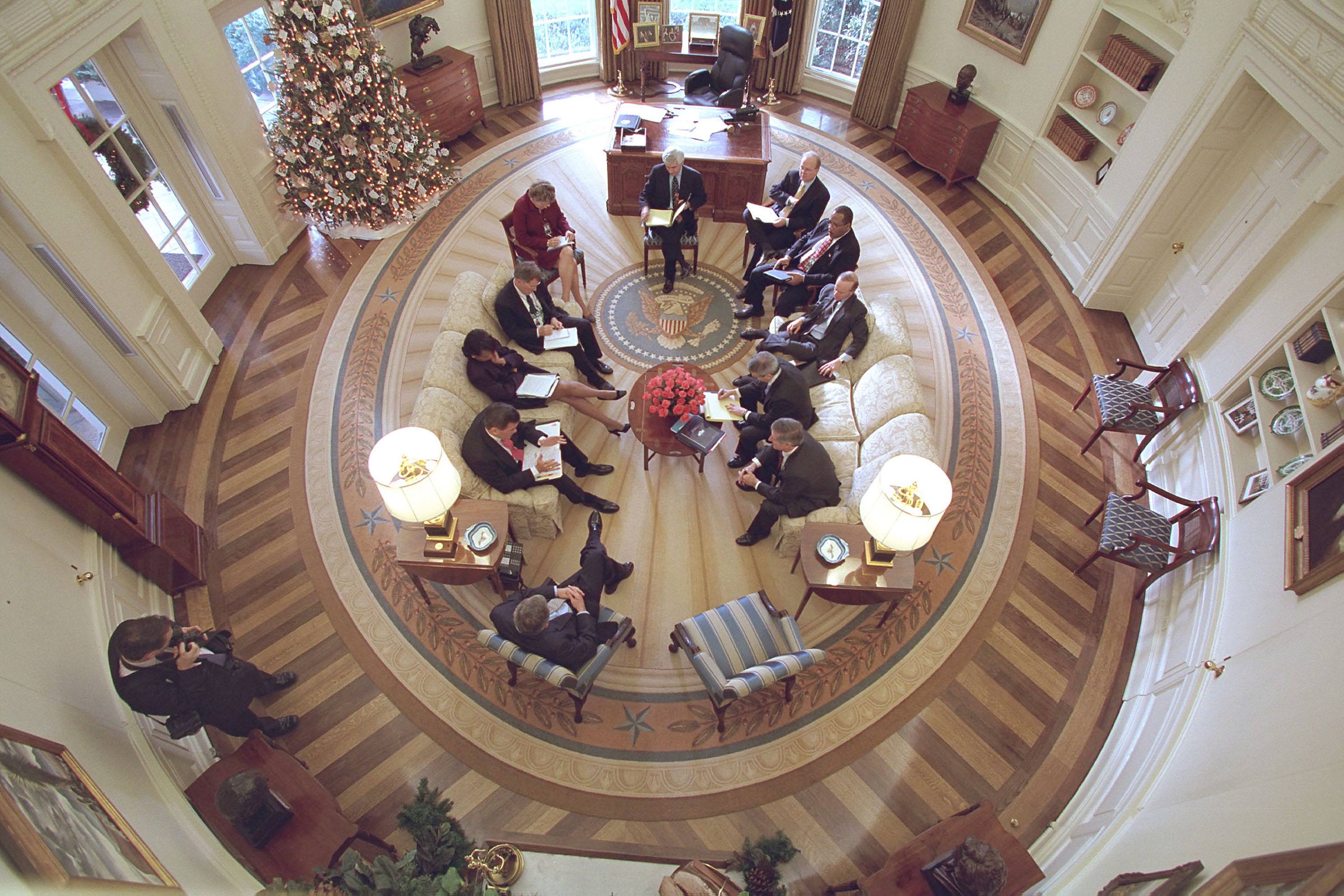 Trump's $17,000-worth of rugs seems minimal compared to the massive amount Bush dropped on just one rug for his office. The "sunburst" rug, as it was called, received many compliments for its radiant look that surrounded the presidential seal. There's no word on whether Bush paid for the rug himself or not. It was designed by First Lady Laura Bush.
Next: The White House China set cost more than double America's median home price. 
… And Bush spent $492,000 on a China set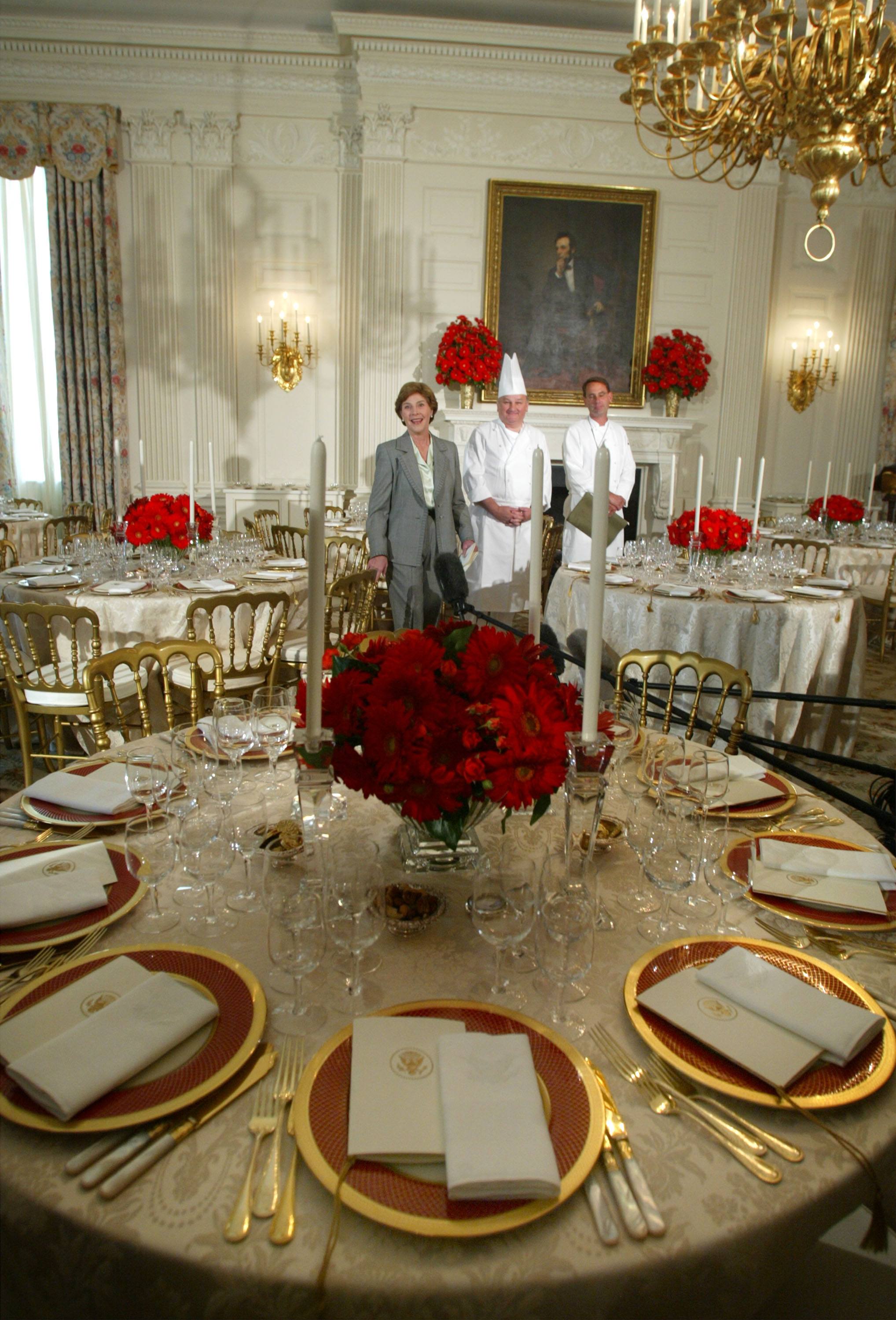 If the rug wasn't expensive enough, perhaps Bush's $492,000 China set was. But don't worry, this was only the formal China set (that supposedly was at no cost to taxpayers). The casual China set was a much more affordable $74,000, which Laura Bush introduced just two weeks before Obama took office. Hopefully it's getting plenty of use; we're unsure if Trump used some of his $1.75 million toward new plates.
Next: The budget presidents are allotted is far less than what they spend. 
Each president is allotted $100,000 for remodels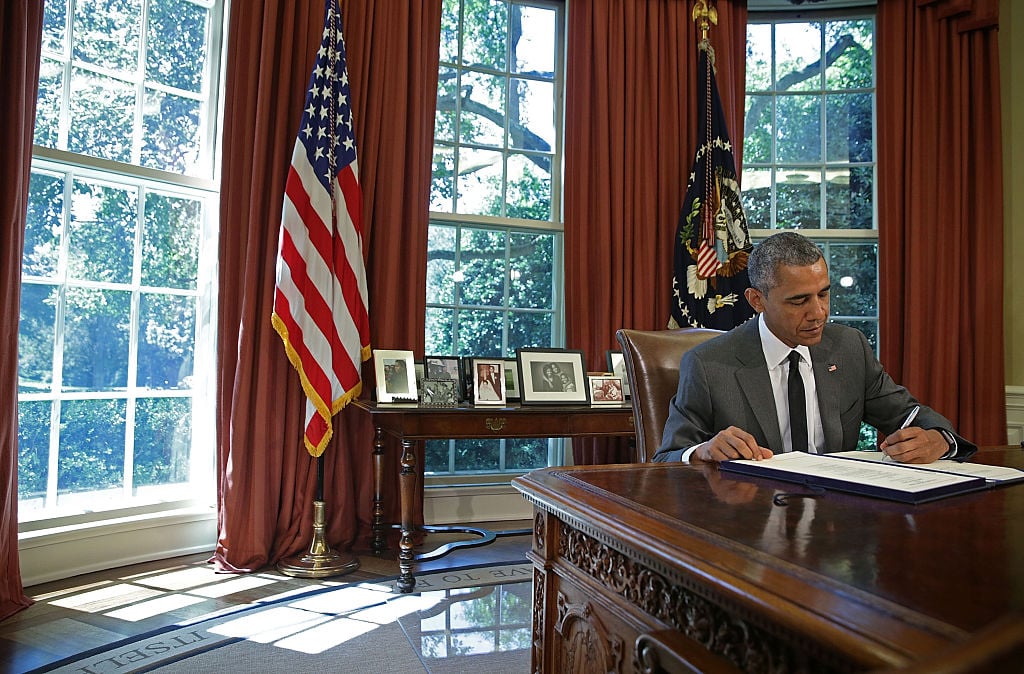 Although it's clear the presidents blow this budget out of the water, each president is actually allotted $100,000 for remodels when they start their term. The budget was set in 1999 — probably after the Clintons spent $341,000 on that one dining room. Supposedly, the presidents do spend a good amount of their own money on the remodels, but Trump hasn't confirmed if he did or not.
Next: The White House's remodeling fund started more than 200 years ago. 
The White House started its first redecorating fund in 1800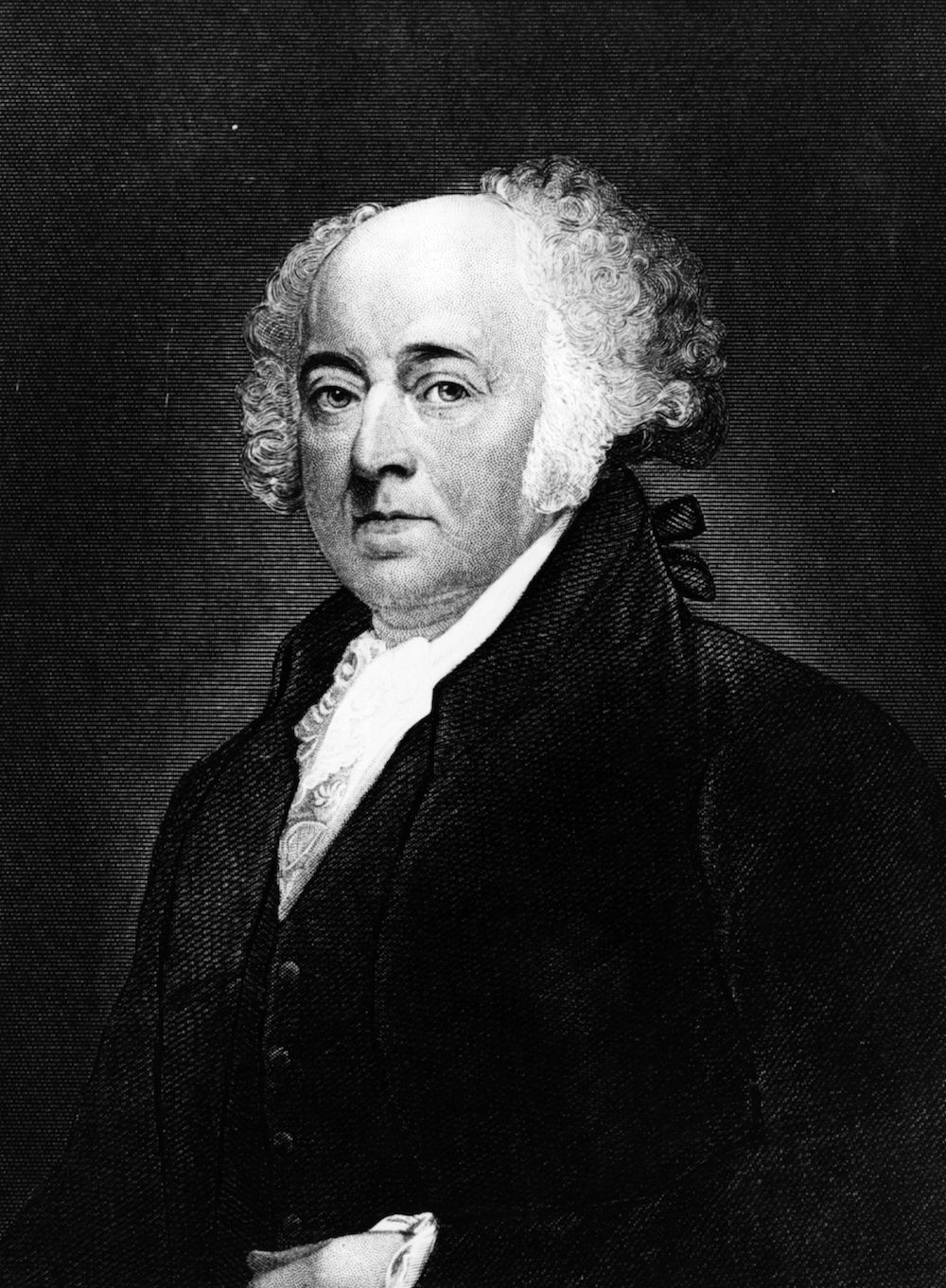 John and Abigail Adams were the first couple allotted a budget for remodels a few years after John Adams took office in 1797. According to whitehousehistory.org, the couple received $14,000 for renovations. The couple stayed within their budget, but they were one of the few to do so.
Next: The budget has been bumped up multiple times to accommodate presidents' requests. 
The remodeling budget has increased three times since Adams' presidency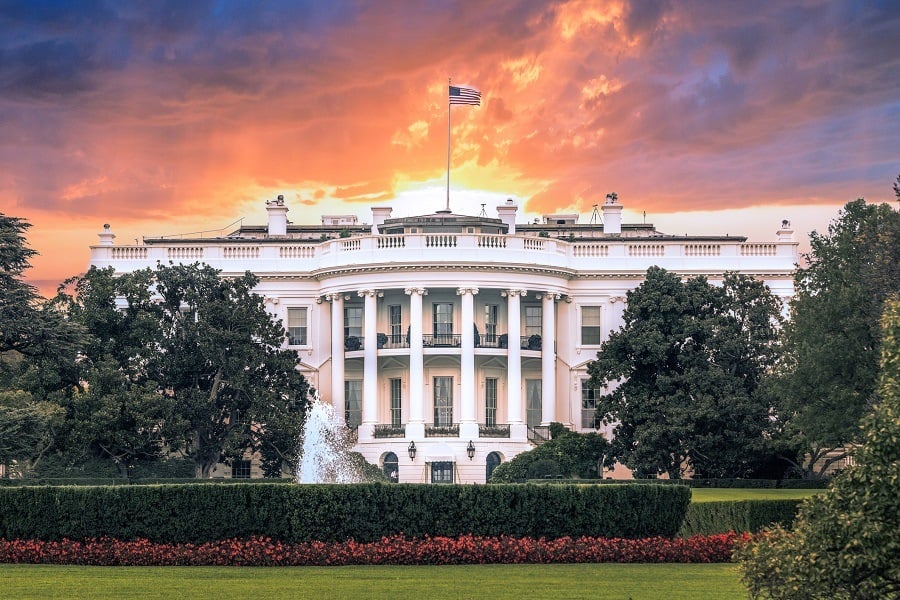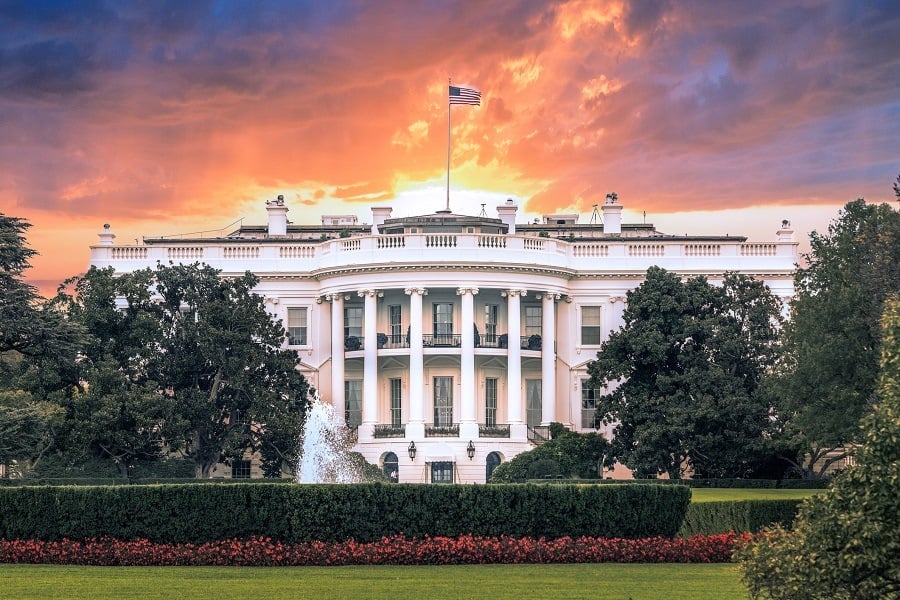 The budget continues to rise even though presidents pay little attention to the amount they're given. After the initial $14,000 budget in 1800, the number rose to $20,000 in 1833 during Andrew Jackson's term. There was another increase to $50,000 in 1925 and one more increase to $100,000 in 1999.
Next: This was the first president to spend excessively on remodels. 
James Monroe was the first president to go over his allotted redecorating amount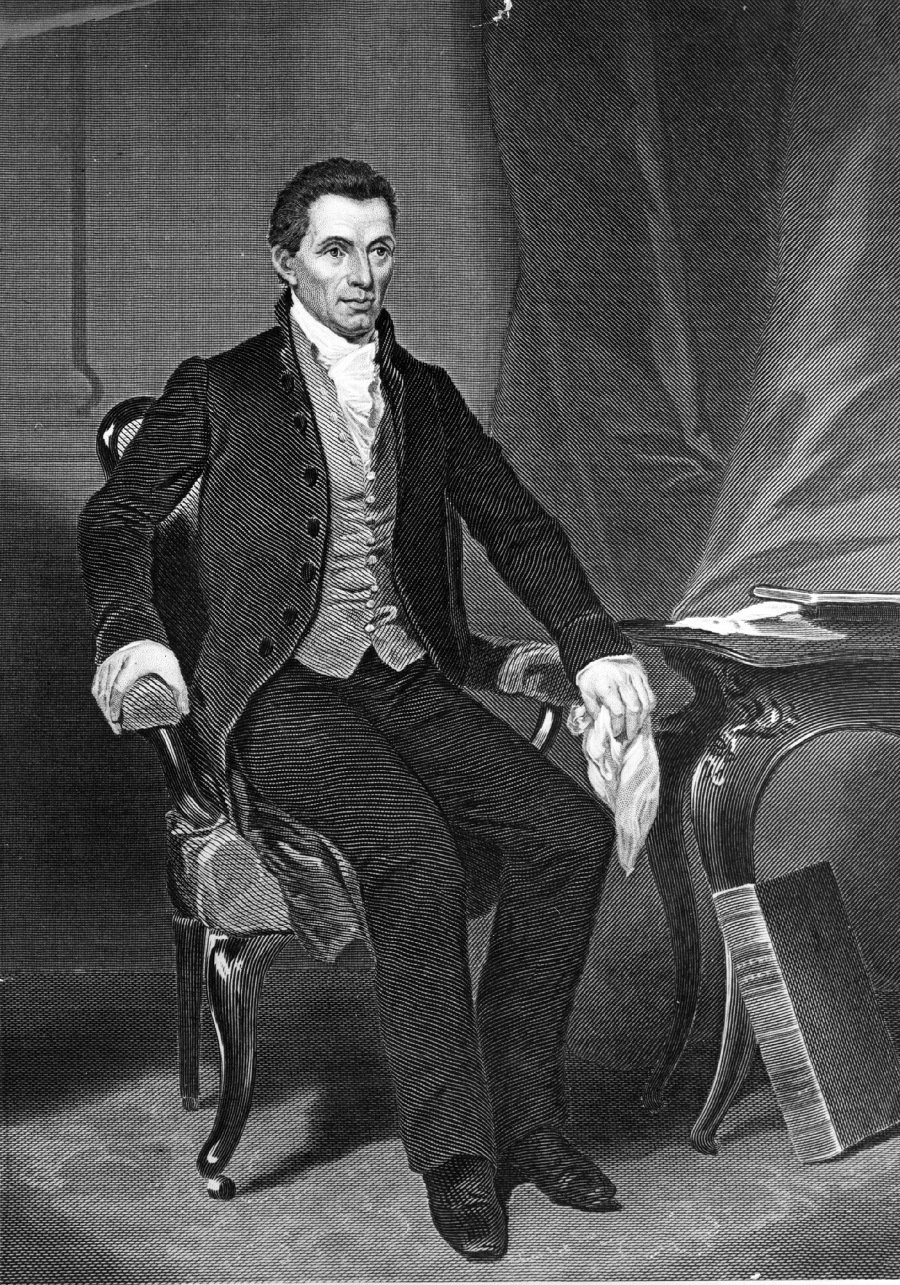 The $14,000 budget worked until 1817, when James Monroe took office. He was allotted a "special" $20,000 budget but spent it quickly. According to whitehousehistory.org, Congress agreed to give him an additional $30,000, which was also spent with ease. When the couple left the White House, they actually owed the furniture company $6,500 that had never been paid.
Next: This president holds the record for spending the most. 
Trump spent more on the White House than any past president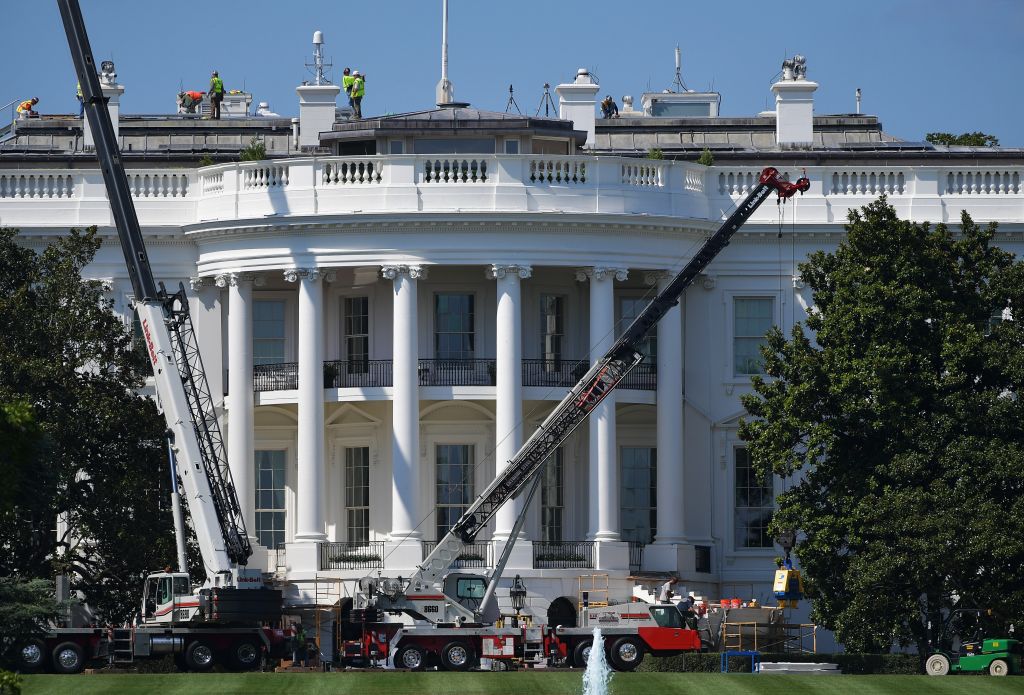 As of now, Trump holds the record for the highest remodel cost. But as time goes on, the budget from Congress seems to get bigger and bigger, so it would be no surprise if the next president bumped that cost up even higher. But Obama takes the record for spending the most money in one room (his nearly-$600,000 dining room).
Check out The Cheat Sheet on Facebook!