Here's How Southwest Airlines' 72-Hour Sale Works | Tickets From $49
Now may be a good time to book that trip you've been considering, as Southwest Airlines is running a 72-hour sale with flights as low as $49 one way. The sale puts under $100 round-trip fares within reach, through Thursday.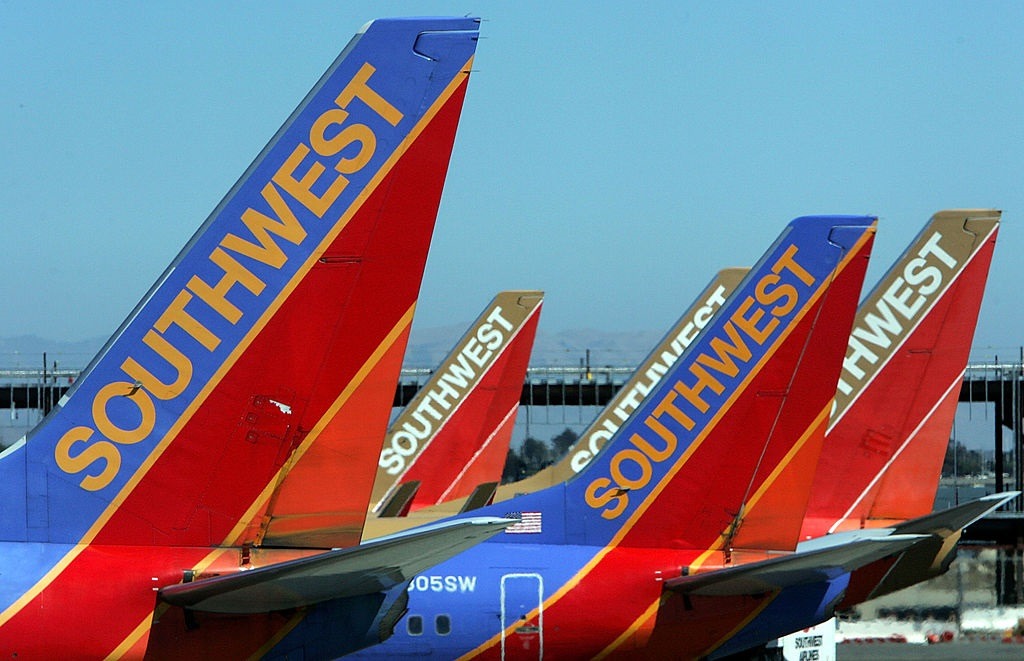 Tickets for some shorter, nonstop domestic flights can be had for $49, such as from Albany, NY to Baltimore, or from Albuquerque, NM to Los Angeles, or from Atlanta to Jacksonville, Fla.
Longer routes may run up to $159 one way. For instance, a flight from Austin, Texas to Cancun, Mexico runs $159. Other international flight deals include $59 one way from Fort Lauderdale, Fla. to the Bahamas and $99 one way from Los Angeles to Cabo San Lucas, Mexico.
This sale won't last forever, you know. Book that getaway before our sale jets away.
https://t.co/8qG8VN6MdW

— Southwest Airlines (@SouthwestAir) October 10, 2017
The Southwest Airlines website provides a full list of the flights, along with sale prices. The prices apply to travel between Oct. 31 and Dec. 19, 2017, and Jan. 3 and Feb. 14, 2018. (Per the website, different dates apply for international travel and to/from Puerto Rico.) All tickets are nonrefundable. The sale excludes Friday and Sunday flights. In addition, sale prices don't cover certain days for Florida and Nevada flights.
Southwest, based in Dallas, offers similar deals on fares at different times throughout the year. The airline has rolled out similar 72-hour sales each June and October for the past several years, CNBC reports – adding that the June 2015 sale was so popular, it crashed Southwest's website.
More details about fares and restrictions can be found on the Southwest sale page.
Another money-saving tip to keep in mind: Southwest is one of the few airlines that still does not charge baggage fees, allowing travelers heading to any destination to check two bags for free.
In other Southwest Airlines news, on Monday the airline revealed a Boeing 737-700 jet decked out in a theme from Disney/Pixar's new movie Coco. Along with the decorated jet, the company announced a family of four will be selected to win a trip to the Hollywood premiere of the movie, which hits theaters on Thanksgiving.
Take to the skies with #CocoAndSouthwest ✈️🎶✨Check out the #PixarCoco themed @SouthwestAir aircraft, unveiled yesterday by the Coco team! pic.twitter.com/A7BFsyMCHS

— Disney•Pixar's Coco (@pixarcoco) October 10, 2017