Here's How to Book an Adult Princess Makeover at Disney World
So many little girls dream of becoming a Disney princess one day. But one thing that's quickly becoming apparent? Those dreams don't disappear just because that little girl grows into adulthood.
Feeling like a princess – and looking like a princess – is amazing no matter what your age. And just like many adults choose to embark on Disney vacations without bringing children along, the company is starting to realize that their popular princess makeover package, which was previously only offered to young children, could be a dream experience for adults, too.
Disney princess makeovers are extremely popular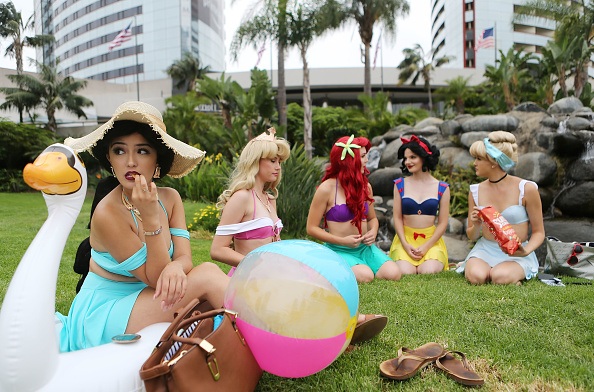 Whether you dream of swimming under the sea like Ariel from The Little Mermaid or you're more of the brunette bookworm type like Belle in Beauty and the Beast, becoming like a Disney princess is so much more than just donning a costume and strolling around. In fact, adults and teens aren't allowed to wear character costumes in the park because it can confuse other park visitors who don't understand who the "real" princesses are.
The typical children's princess makeover takes place in the Bibbidi Bobbidi Boutique, a so-called "enchanted beauty salon" where young princesses and knights ages 3-12 can undergo head to toe makeovers. The popular boutique accepts reservations 180 days in advance because appointments book up quickly, especially during the peak season. Costume choices include Anna, Elsa, Ariel, Snow White, Aurora, Belle, Jasmine, Cinderella, Tinker Bell, Tiana, Rapunzel, and Merida. No matter which one the lucky little girl or guy picks, the experience is guaranteed to be magical.
Now there are makeovers for all ages
Disney parks marketers started to figure out that even princesses older than 12 were interested in makeovers, however. That's why they just introduced adult princess makeovers at their luxury spa destination: Senses – A Disney Spa at Disney's Grand Floridian Resort.
As guest services manager Joseph Motowidlak told Today:
"We saw that our guests were coming up with outfits and entire ensembles inspired by Disney characters. We really saw a need for some kind of transformative makeover experience for people of all ages – something customized to allow guests to really enjoy their day on our property.
The main thing that makes the experience different than anything else is that it's customizable. Our stylists have an extensive color palette to work with and clients get to talk through their vision for their look with their stylist – whether that's something subtle or more dramatic. Truly, the sky is the limit."
Guests can become whoever they want to be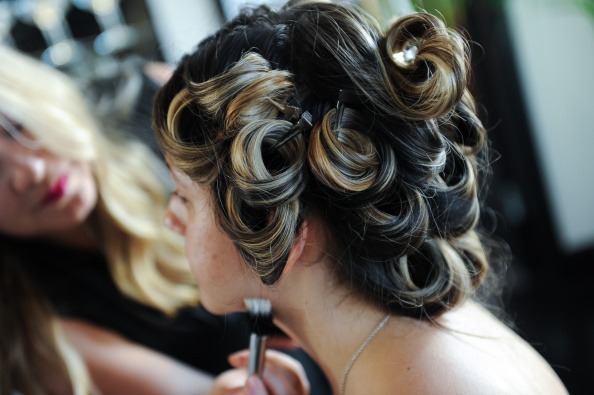 A Character Couture Package makeover at the luxury spa costs $120 – a bargain compared to so many other extras at Disney World. A stylist will transform your hair, nails, and makeup to look just like your dream Disney character. Adults who choose to treat themselves the experience don't have to just stick with traditional princesses, either. You can opt to look like classic Disney characters such as Minnie Mouse, villains like Ursula or the Evil Queen from Snow White, fab five, galactic styles, or heroes and heroines.
Interested in booking? Be sure to make your reservations well in advance of your visit, especially if you're visiting Disney World during Mickey's Not-So-Scary Halloween Party when the service is sure to be popular.
Find out more about booking your own makeover on your next Disney trip by visiting the spa's website.