Does Penn State's Hazing Case Explain Why Harvard May Ban Fraternities?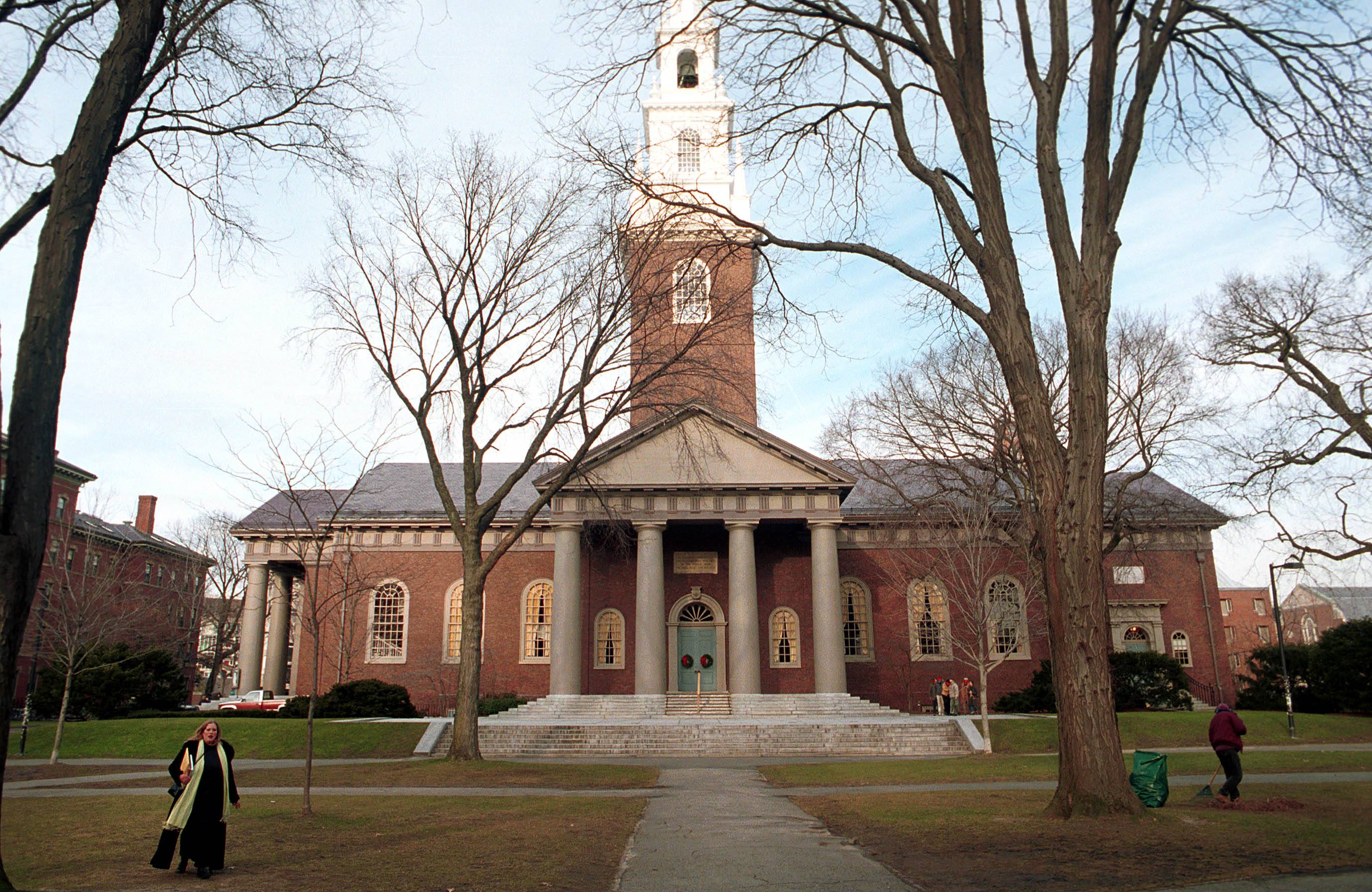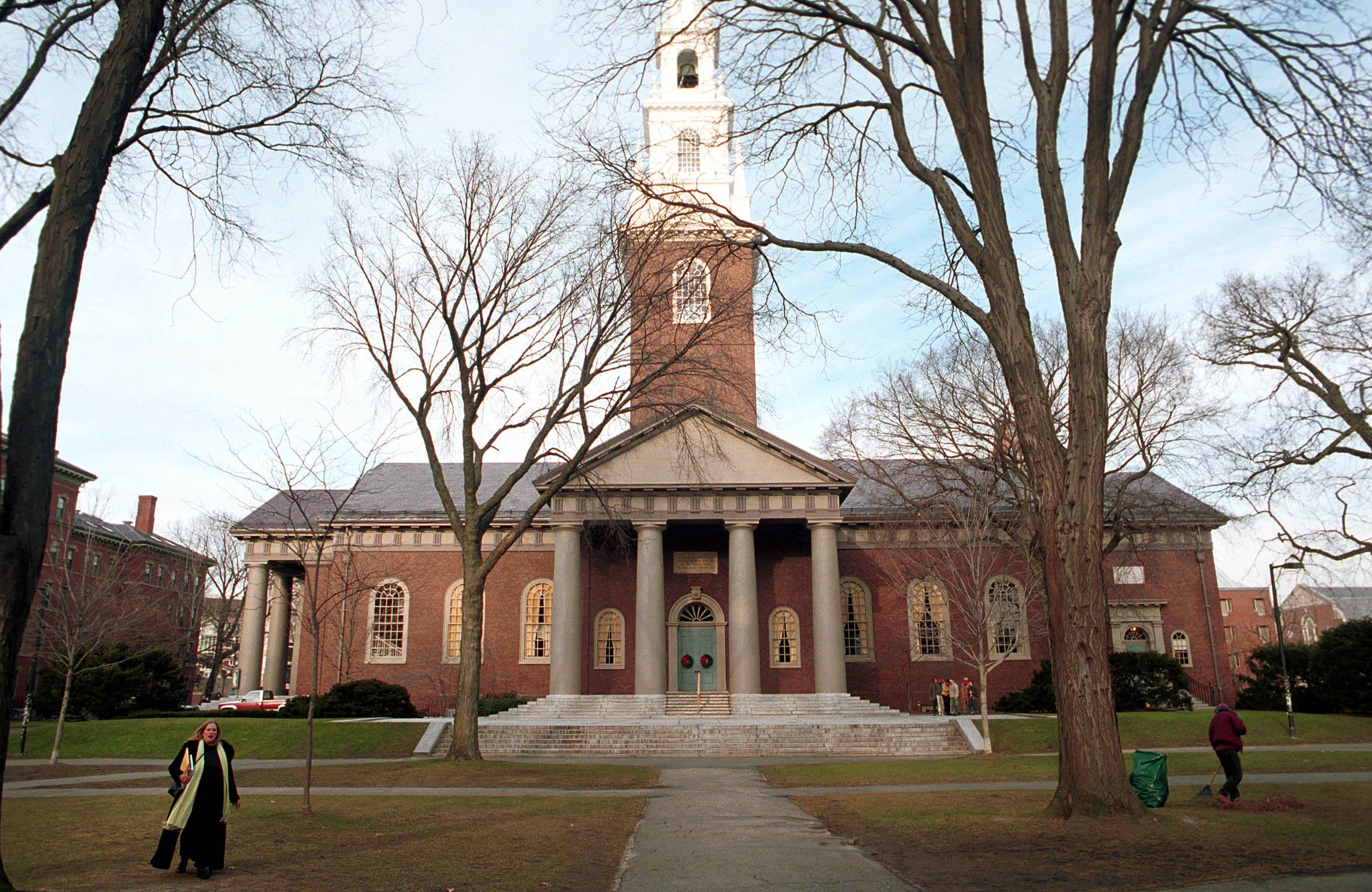 Harvard University is renowned for its centuries-old traditions. But America's oldest university may break with one of those traditions if it decides to follow the recommendations of a faculty committee. According to Quartz, the committee advised the university to forbid students entering in the class of 2022 and beyond from joining fraternities, sororities, and similar organizations. They would also be prohibited from joining the university's male-only final clubs.
The committee argues that exclusive student groups engender elitism, sexism, alcohol abuse, and other problems. Professors and students at the university have criticized final clubs, in particular. They contend that the student groups foster what Quartz characterizes as "an environment of intolerance." Additionally, single-gender fraternities and sororities have found themselves embroiled in trouble at a national level. In the most extreme cases, the organizations have landed in the spotlight for cases involving student deaths.
It's currently unclear whether Harvard will decide to follow the committee's suggestions. Quartz notes that the decision requires the university to weigh preserving history against the problems social groups cause.
Unfortunately, Harvard isn't the only school to face fraternity- and sorority-based tribulations. Read on the find out more about this national issue.
18 Penn State students charged in the death of a sophomore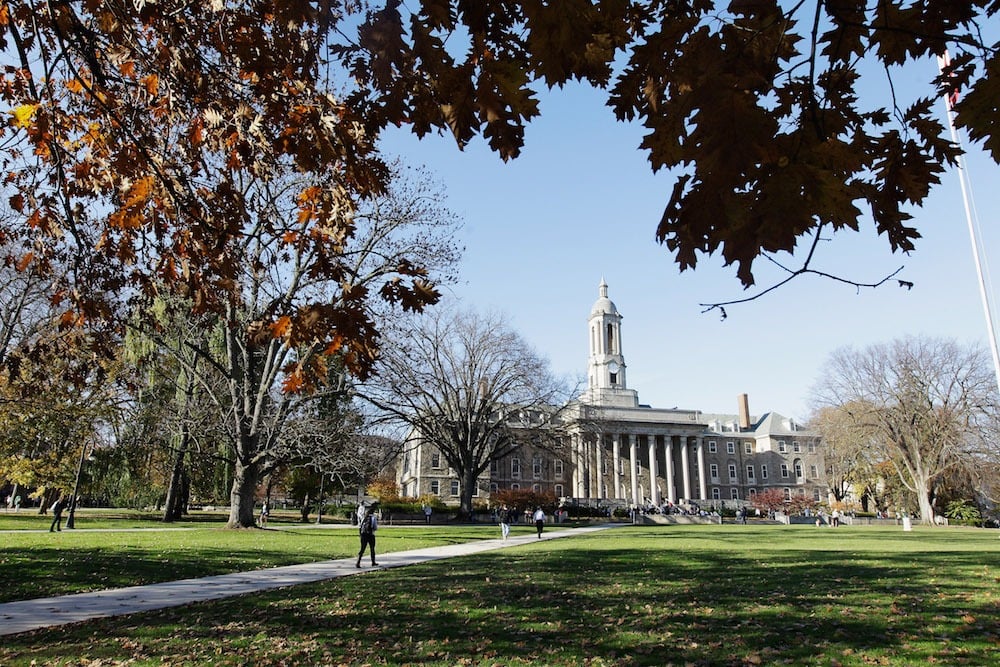 One of the latest high-profile cases surrounding a fraternity unfolded at Pennsylvania State University. The New York Times reported in May 2017 that 18 students at Penn State had been charged in the death of a 19-year-old sophomore. The student, Timothy Piazza, became drunk and fell repeatedly during a fraternity pledge event. According to the Times, authorities reported that fraternity members left Piazza overnight, unconscious and injured, without seeking medical help.
Eight of the students received involuntary manslaughter charges in Piazza's death. Ten other students faced lesser charges, including hazing and furnishing alcohol to minors. The fraternity itself — the Penn State chapter of Beta Theta Pi — also faced charges. Additionally, the Times reported that prosecutors accused fraternity brothers of tampering with evidence to thwart an investigation. As CNN reports, a State College police detective testified that he believes some footage from the fraternity house's video cameras was deleted.
A grand jury indictment blames fraternity members — and the entire Greek community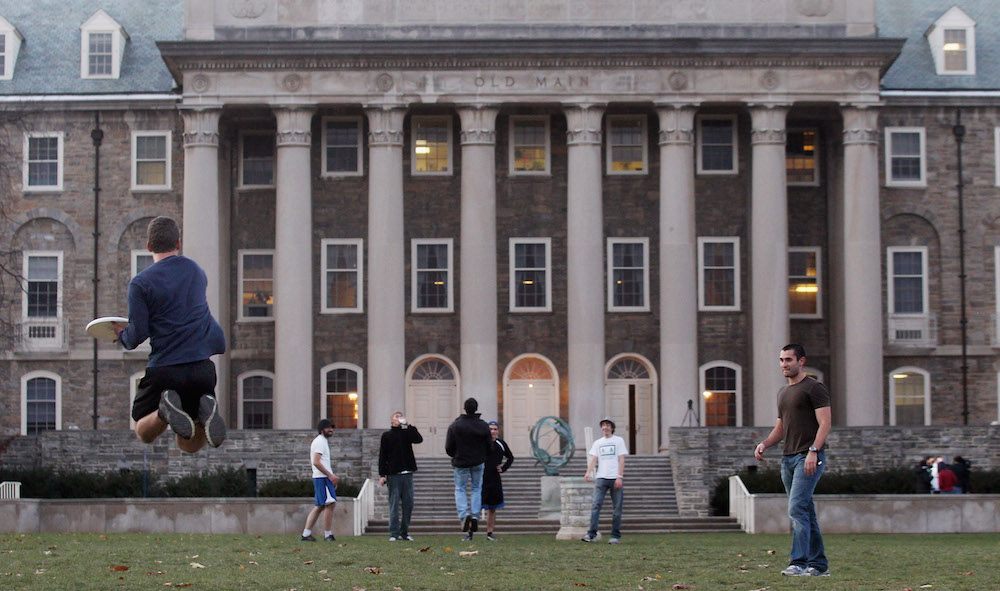 The Times noted that a 70-page grand jury indictment in the Penn State case was based on footage from the fraternity house's surveillance cameras. The indictment also drew on text messages sent among fraternity members. According to the publication, the evidence revealed, "in gruesome detail, a night of drunken partying that led to Mr. Piazza's death." The party involved a pledge initiation ritual with a "gauntlet" of drinking stations.
The Times reported that in his final hours, an "obviously drunk" Piazza fell down the fraternity house's basement stairs. However, the fraternity members didn't call an ambulance until 10:48 a.m. the following morning, nearly 12 hours after Piazza's "ordeal" began.
The grand jury also commented on the fraternity culture at Penn State. In fact, the indictment pinned "direct fault" on the entire Penn State Greek community. The jury wrote that the community "nurtured an environment so permissive of excessive drinking and hazing that it emboldened its members to repeatedly act with reckless disregard to human life."
Defense lawyers highlight questions in the Piazza case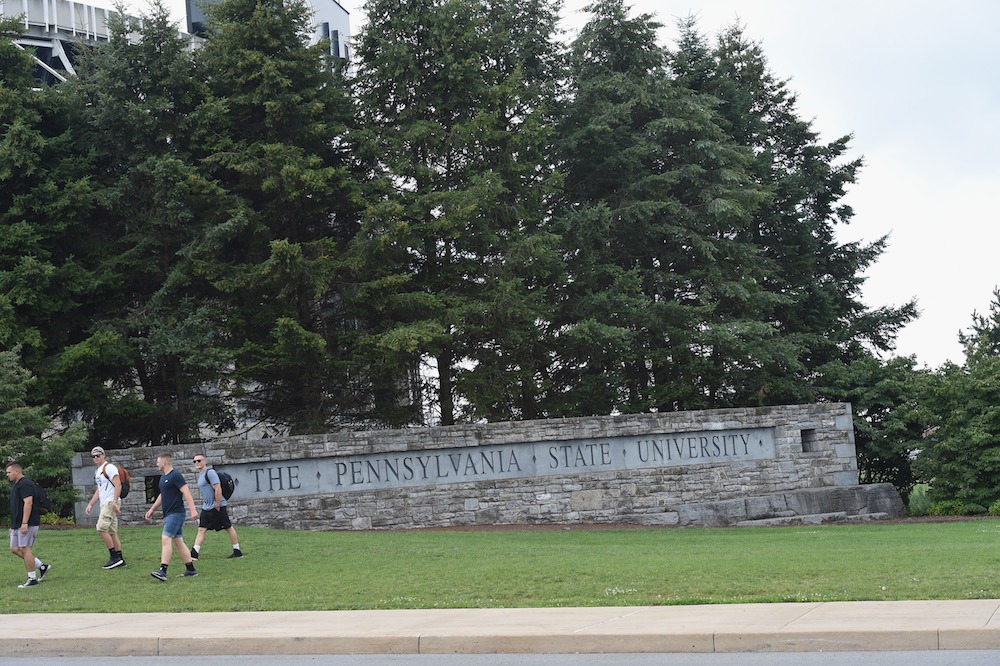 Philly.com reports that defense lawyers have highlighted key questions in the Penn State case. One of those is whether anyone forced Piazza to consume a lethal amount of alcohol.
Piazza died of a head injury, a ruptured spleen, and a collapsed lung two days after the fraternity event. According to Philly.com, prosecutors argue that fraternity members let the sophomore become dangerously drunk "and then left him to die despite knowing he needed medical attention."
Piazza's Feb. 4 death catalyzed changes at the university. The Times reported that Penn State University President Eric Barron barred the fraternity from the university and imposed new regulations on Greek life. Those restrictions included a prohibition on liquor, kegs, and all-day parties. Also, NPR reports that Barron encouraged other schools to crack down on hazing, and he urged state lawmakers to strengthen penalties.
The debate on fraternity culture continues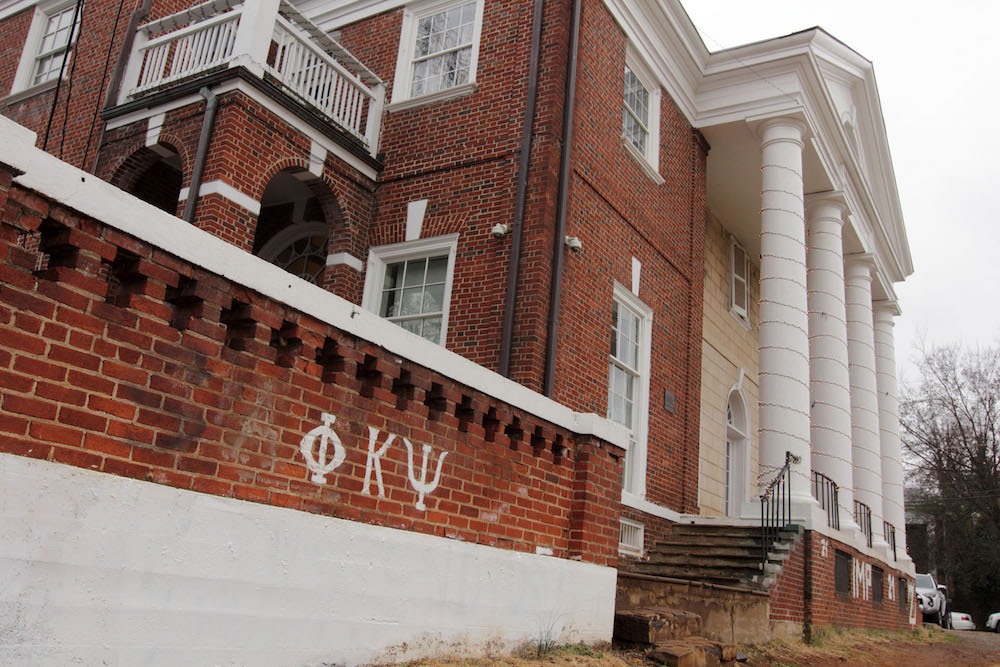 The Piazza case has ignited what Philly.com characterizes as "a new level of debate surrounding fraternity culture, hazing, and reckless college drinking." Penn Live reported that universities in Pennsylvania alone have seen 14 deaths where hazing was alleged. Across the nation, a student has died in a hazing incident on a school campus every year since 1969, according to Penn Live.
Because no law enforcement agency tracks hazing deaths, investigative journalist Hank Nuwer has worked to compile a thorough database of such deaths. However, Nuwer tells Penn Live that his database likely underreports hazing-related deaths. Nonetheless, Nuwer thinks Piazza's death represents the 218th case, and there have been more since. One of the most recent cases involves a student at SUNY Binghamton, Conor Donnelly, who died in a fall after consuming "copious" amounts of alcohol.
Nuwer characterizes hazing at fraternities across the United States as an "intractable" problem, according to an interview with Penn Live. He reports that hazing is difficult to combat "because many people still don't see the harm in it and when something bad happens — alumni, college leaders, and Greek leaders often seek to portray it as a freak accident."
Prosecutors become more aggressive in charging fraternity members in hazing cases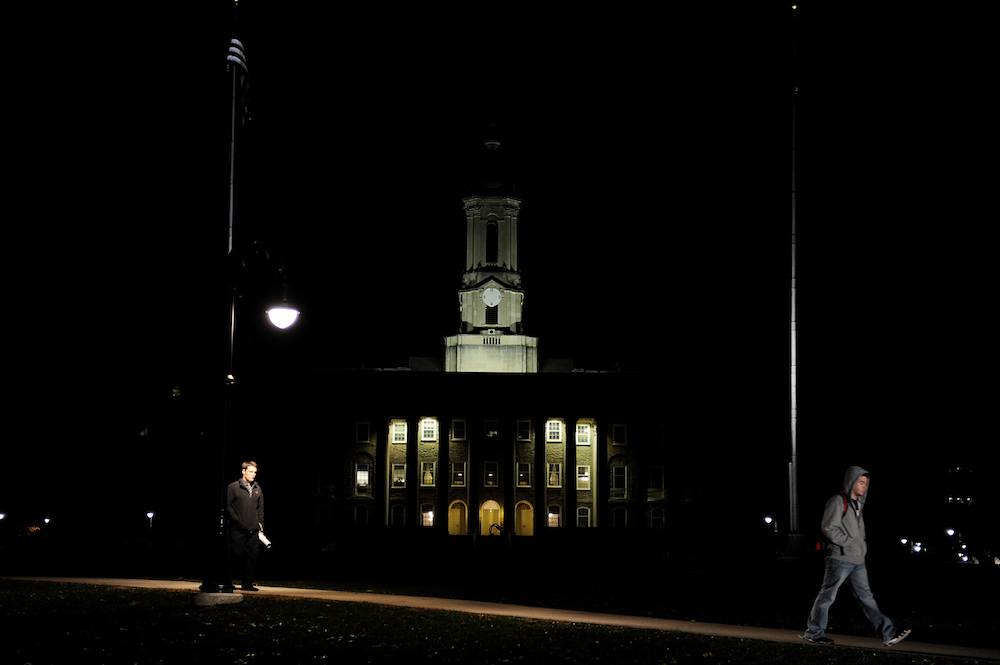 The New York Times reported that the Penn State case comes as prosecutors across the country become more aggressive in filing criminal charges against fraternity members for hazing. The publication reported that a 2015 case against fraternity members at Northern Illinois University — then called the largest hazing prosecution in the nation — saw 22 fraternity members convicted in connection with the death of freshman David Bogenberger.
However, the case involved misdemeanor charges only. In the Piazza case, the fraternity members charged with involuntary manslaughter also faced felony charges of aggravated assault. Those charges can result in prison terms. According to CNN, Beta Theta Pi International Fraternity has characterized the allegations as "incredibly disheartening."
Universities debate whether to keep or expel fraternities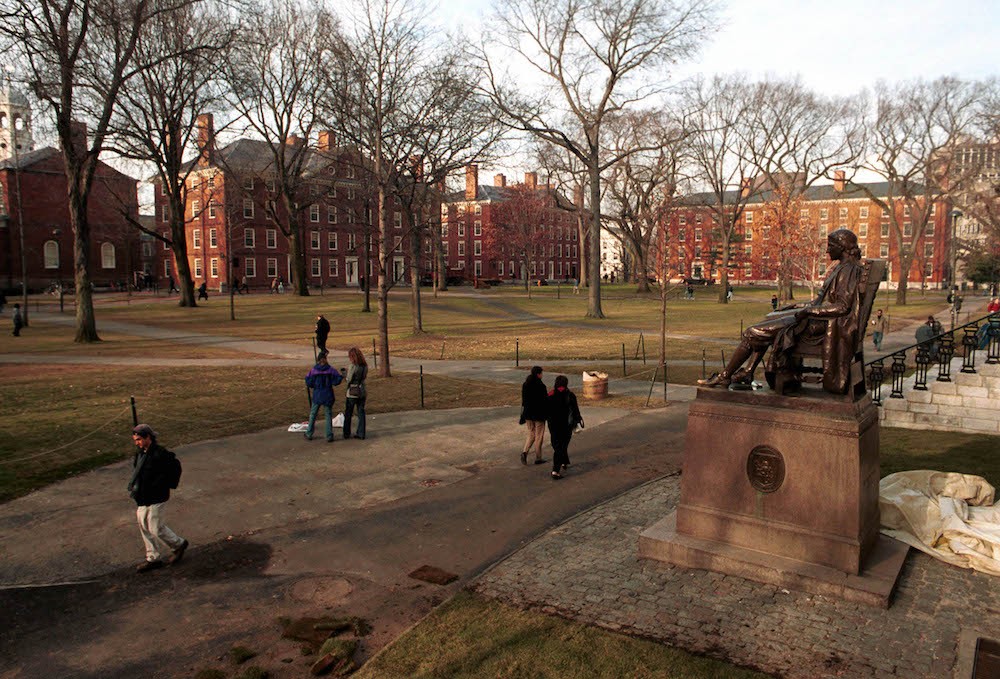 Inside Higher Ed reports the Harvard proposal goes further than most university policies on Greek organizations and other social clubs. Hazing — which the University of Michigan defines as any action or situation "which recklessly, intentionally, or unintentionally endangers the mental, physical, or academic health or safety of a student" — is just one of the problems. Universities across the nation have seen these organizations produce issues related to drinking, gender-based discrimination, and the sexist treatment of women.
In an effort to combat these issues, Princeton University has already enacted a policy that prohibits freshmen from joining a fraternity or sorority. However, as Business Insider noted, Princeton's fraternities have been at least in part replaced by "eating clubs." And these groups "are not dissimilar from the system they replaced." An investigation by The Atlantic found that nationwide, "the contemporary fraternity world is beset by a series of deep problems." Nonetheless, The Atlantic conceded that fraternities "are private societies, old and powerful, as deeply woven into the history of American higher education as nonreligious study."
And not everyone agrees that expelling fraternities — and, perhaps more controversially on Harvard's campus, final clubs — from American college campuses will solve the problem. One Harvard alumnus, writing for Vanity Fair, tied the faculty committee's recommendations against fraternities to a long-running campaign to disband the university's all-male final clubs. The op-ed piece posited of the committee recommendation, "The university seems to be trying to force a moral stance that would be more genuine if Harvard students came to it on their own."
Read More: The Most Beautiful College Campuses You Can Visit in the U.S.